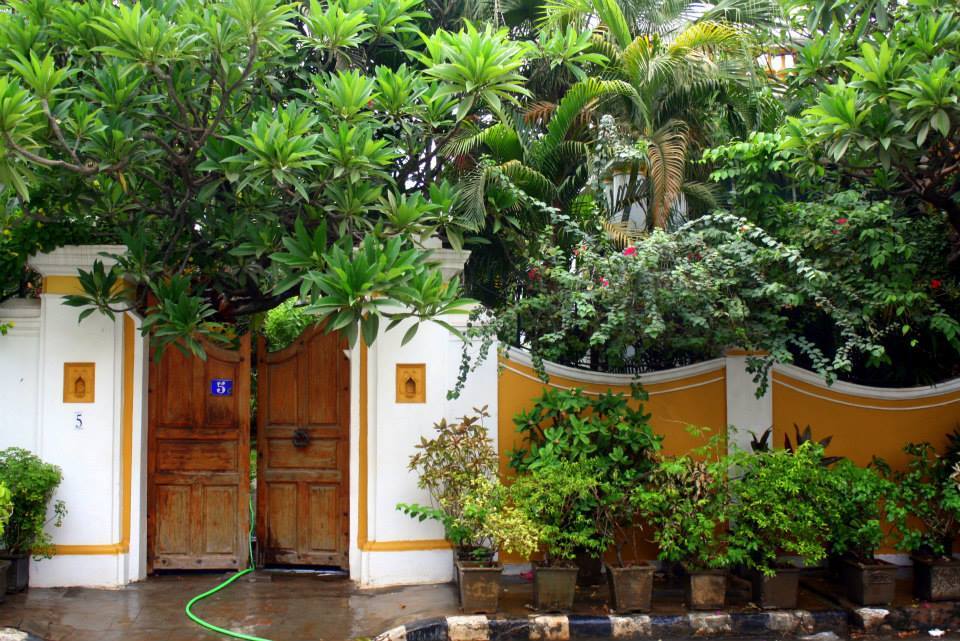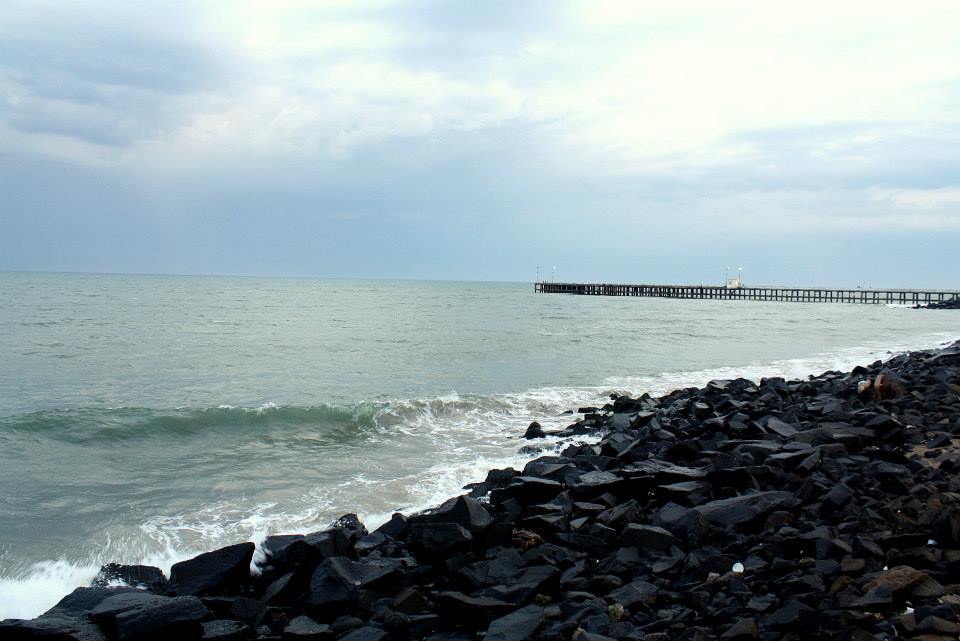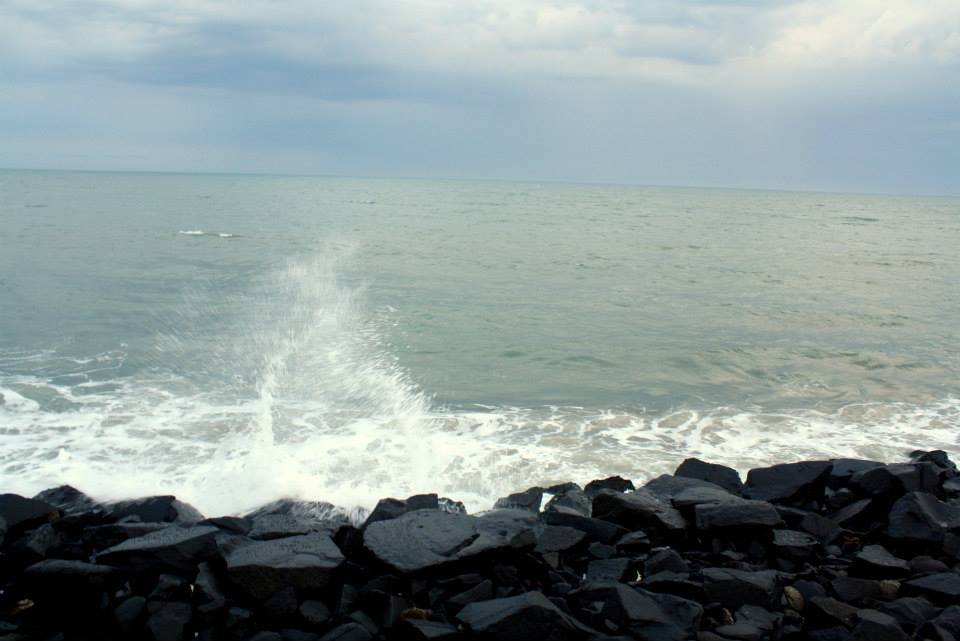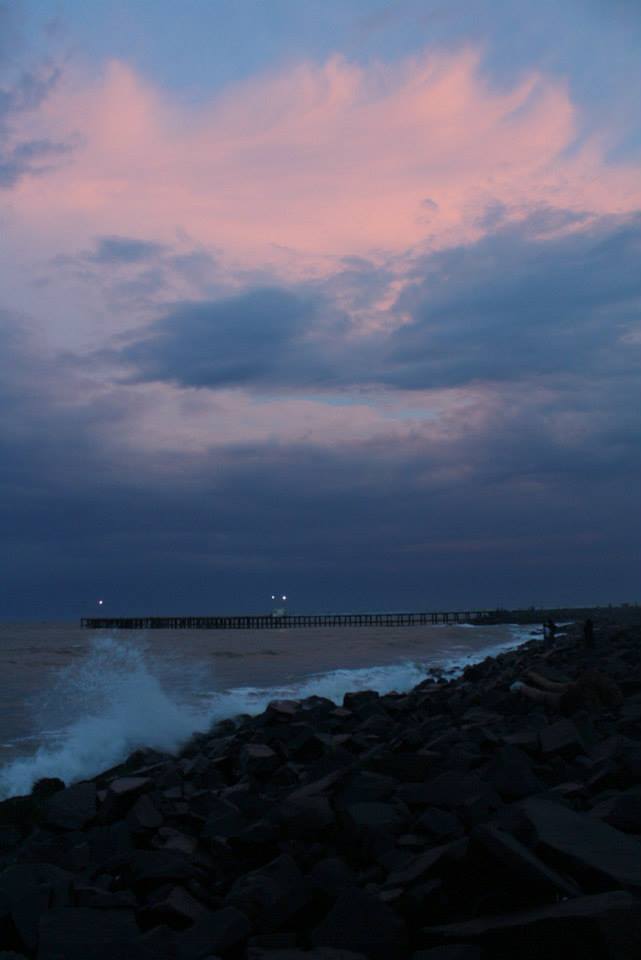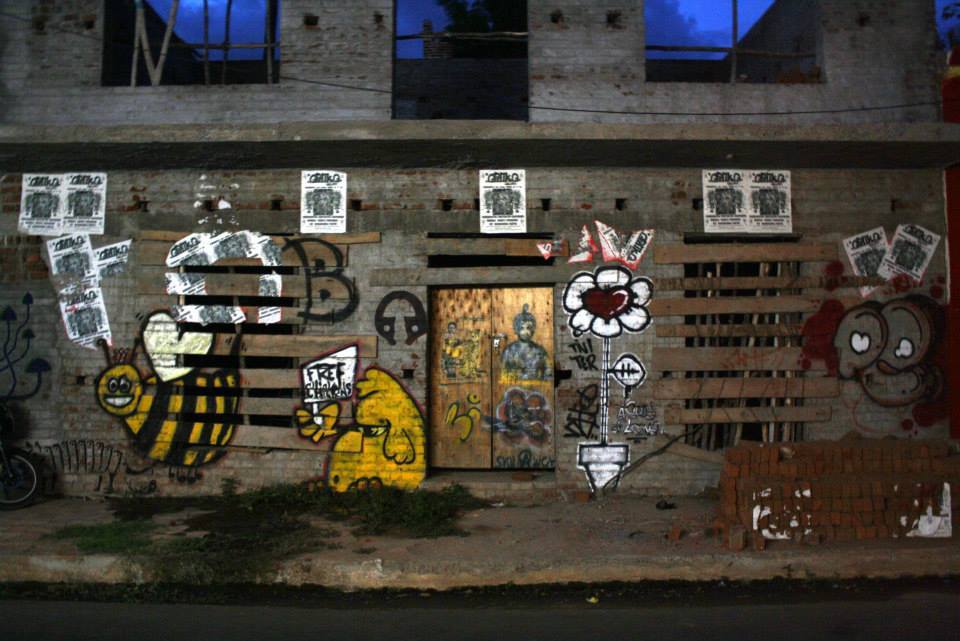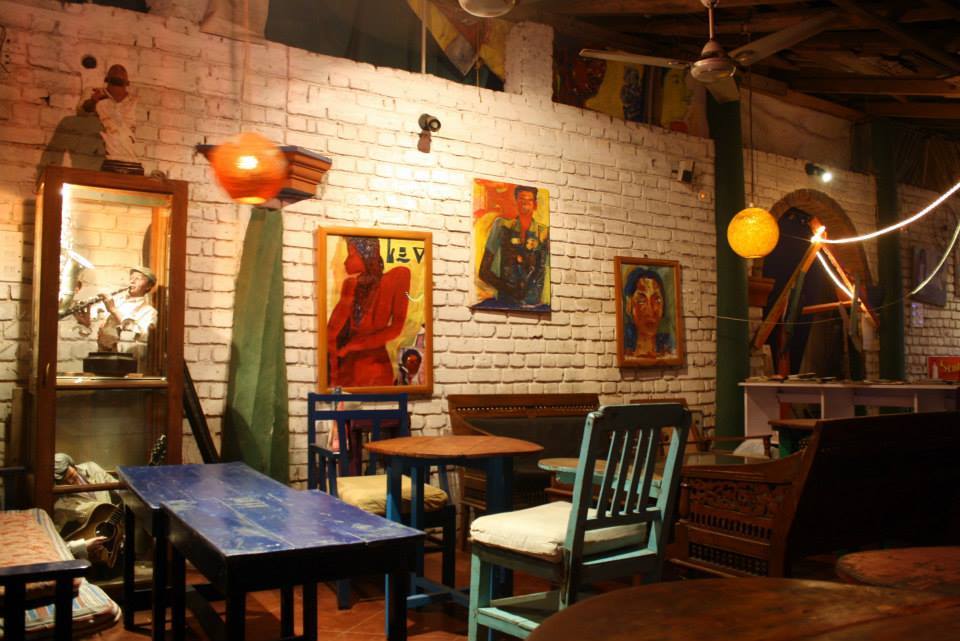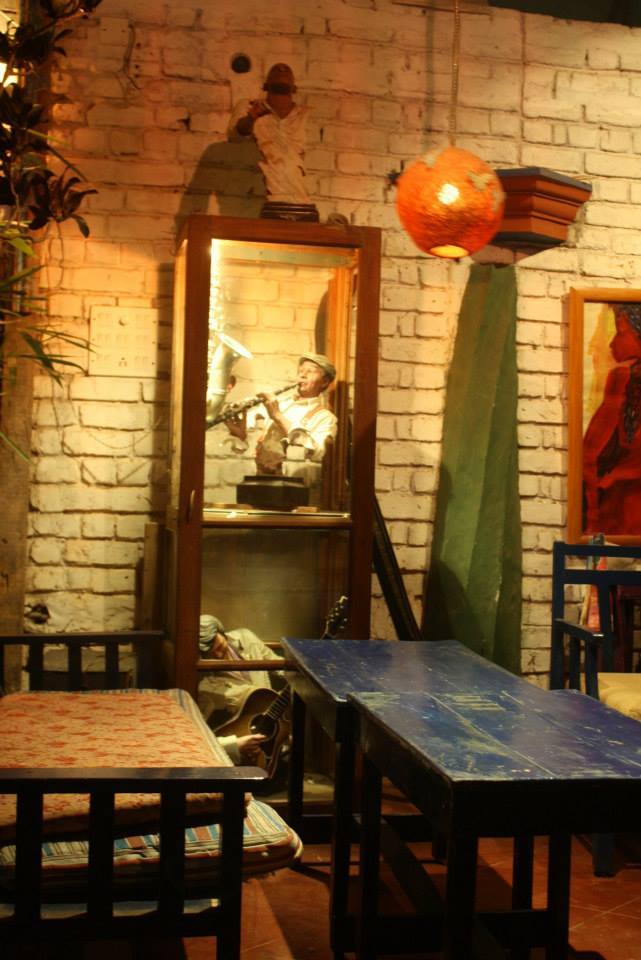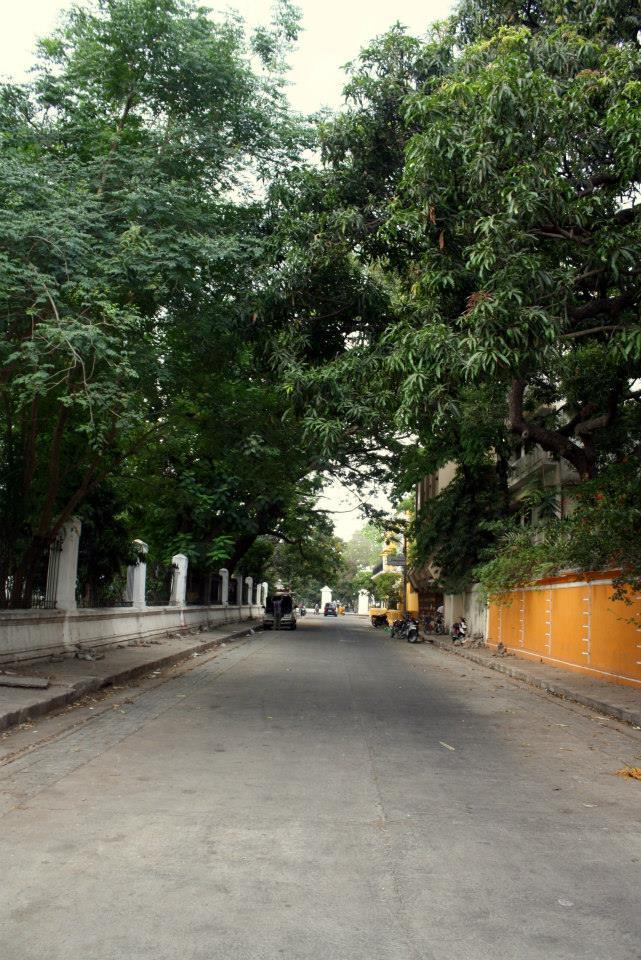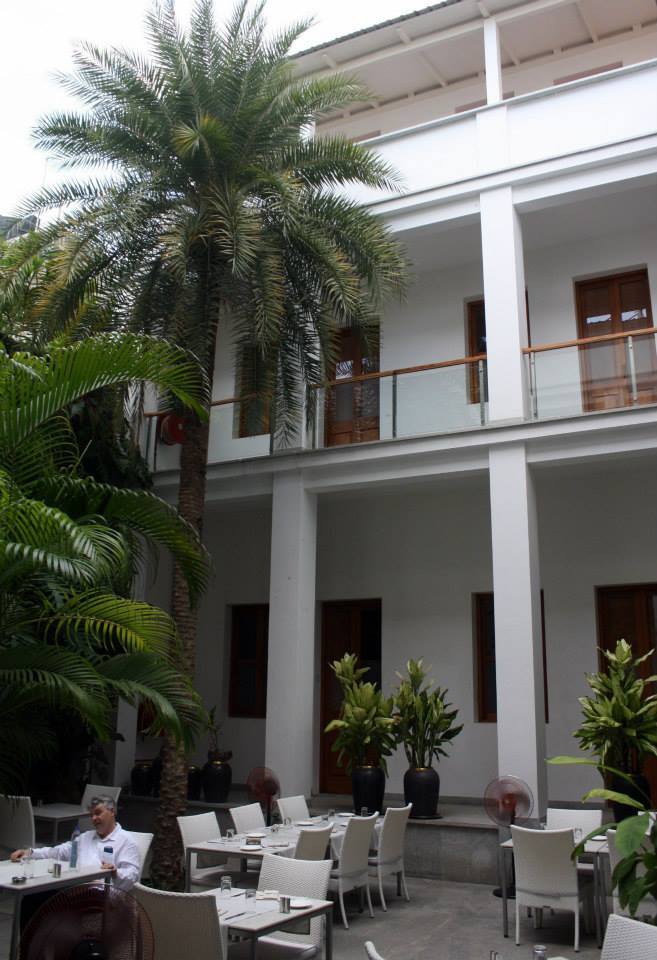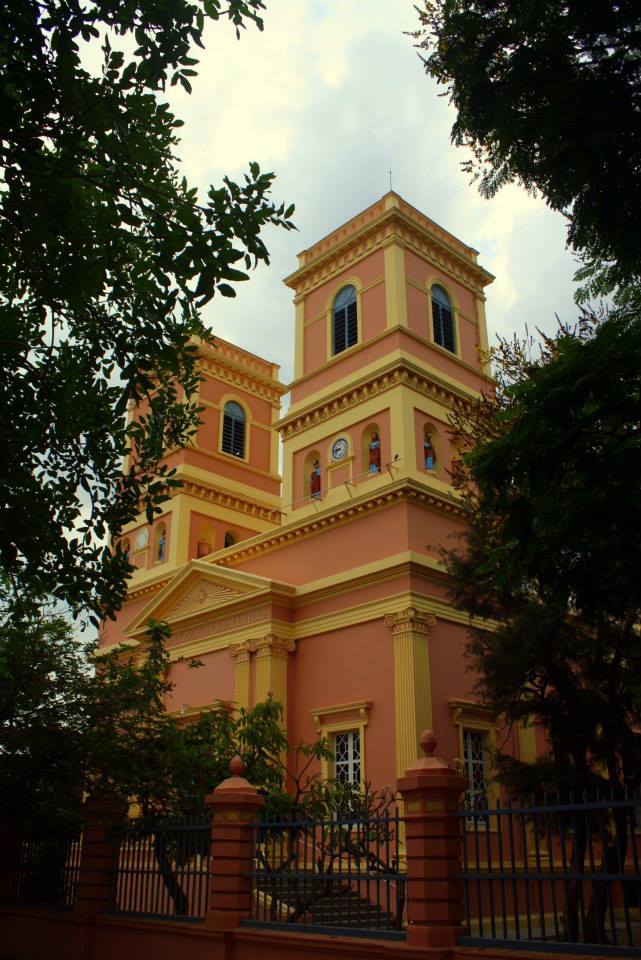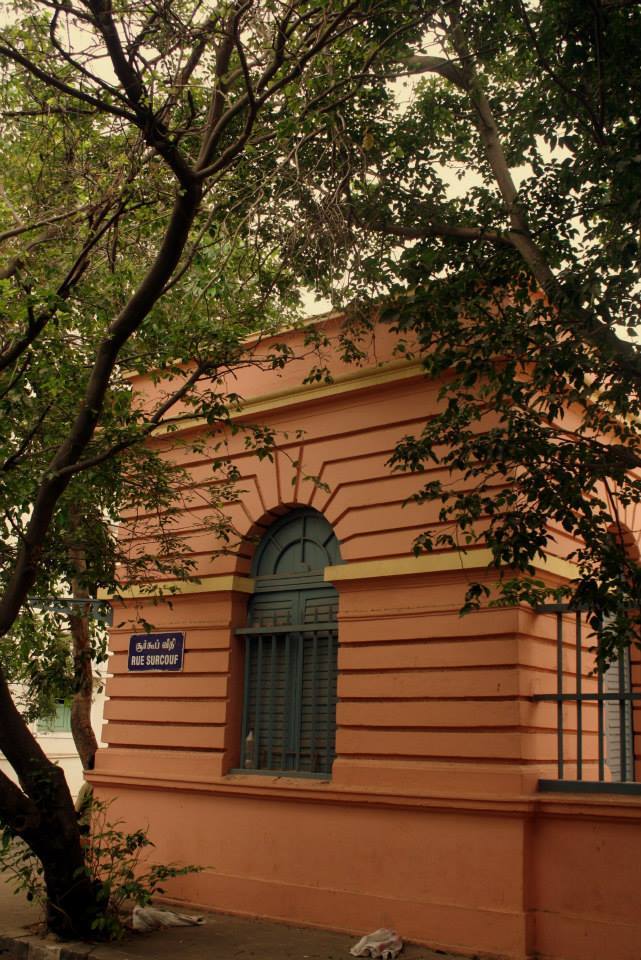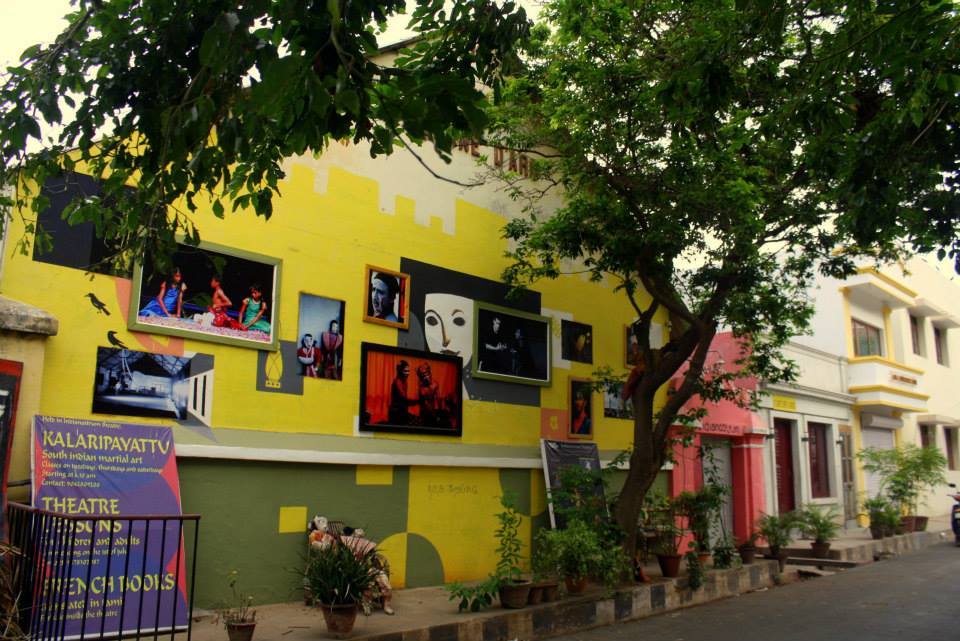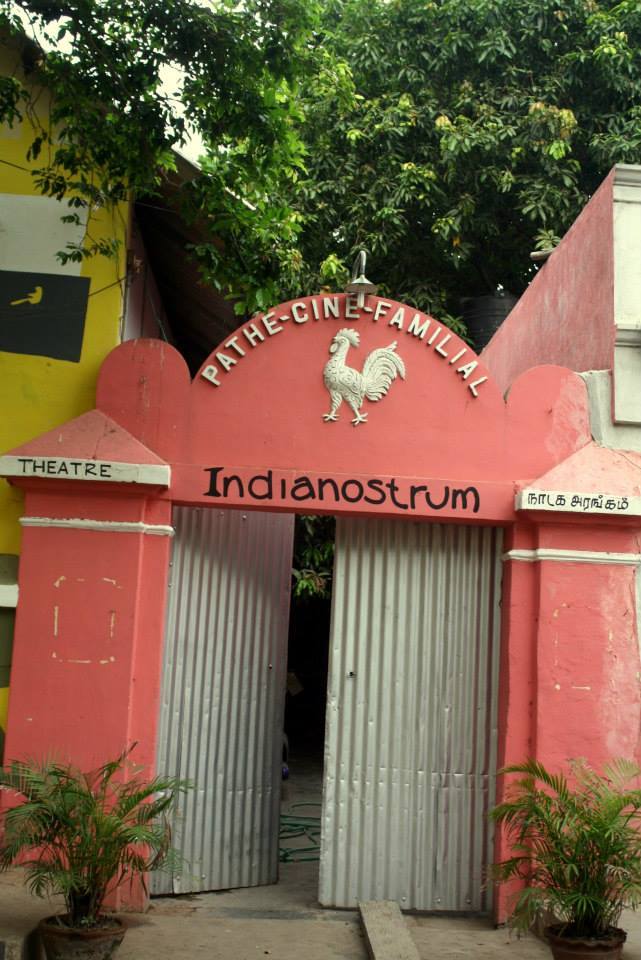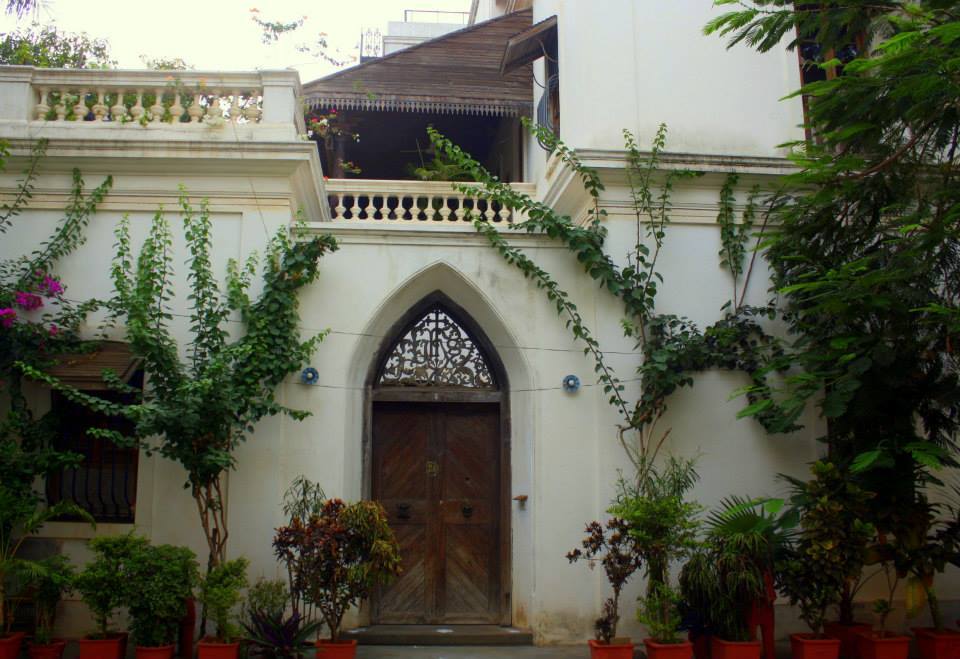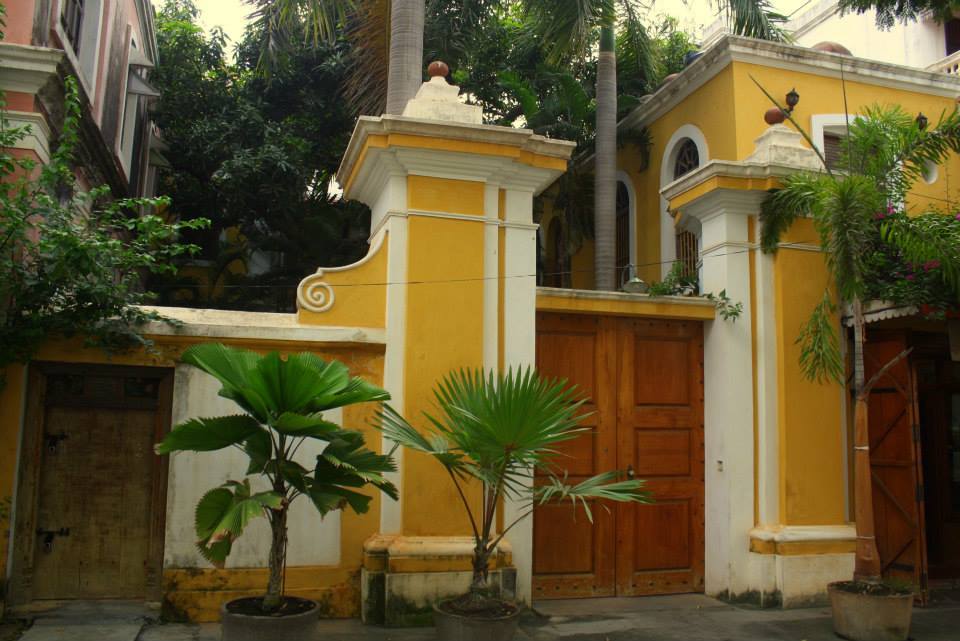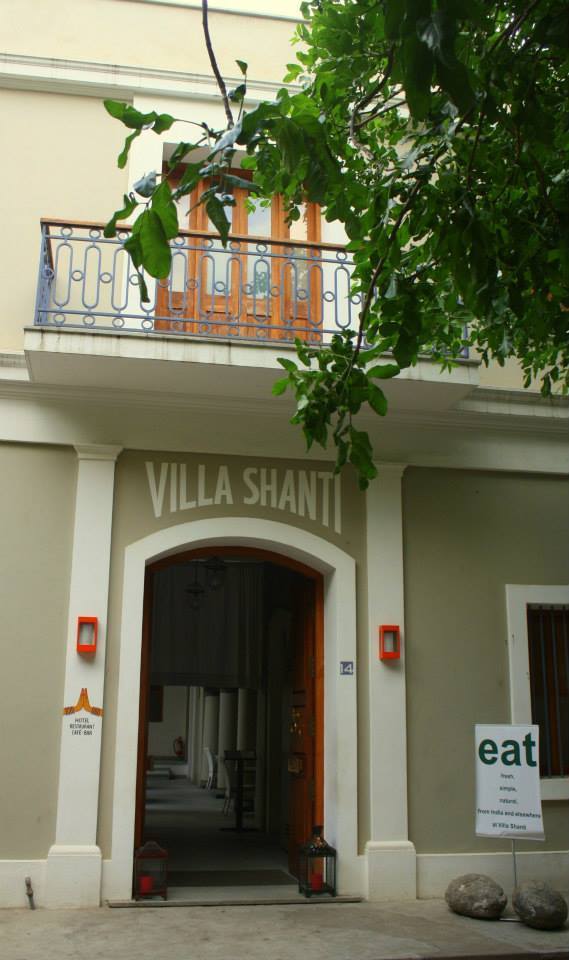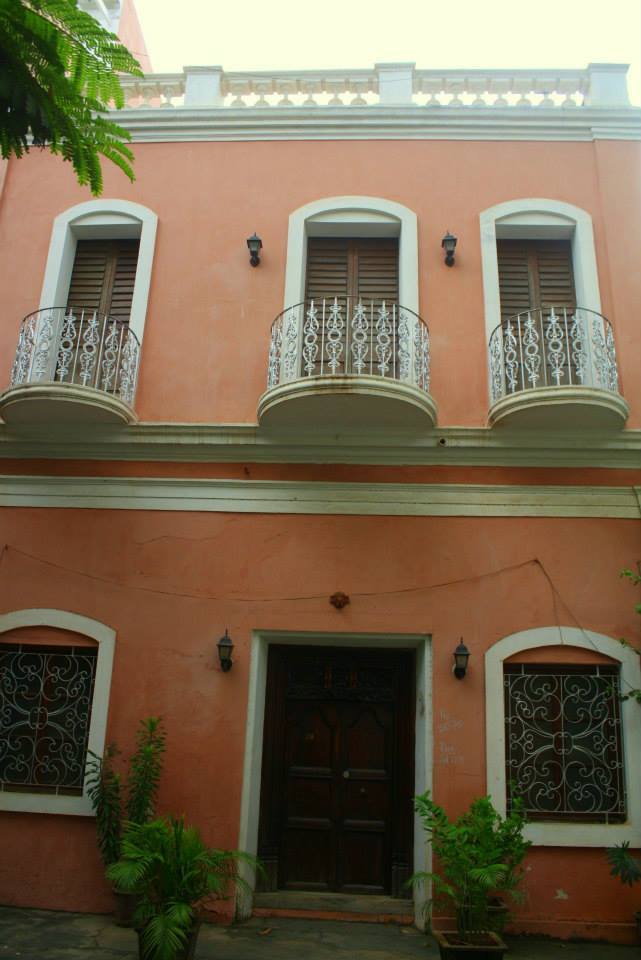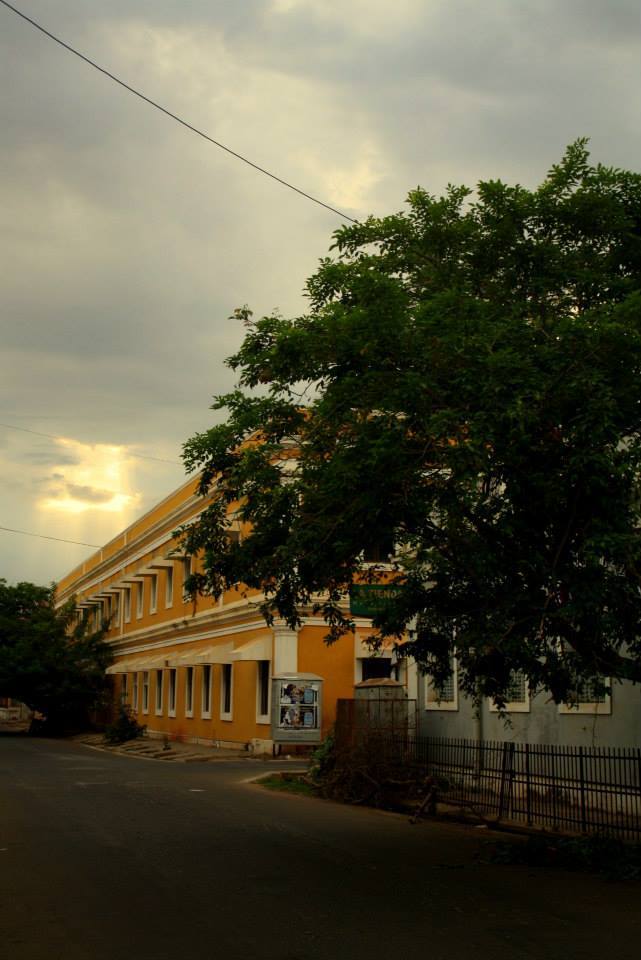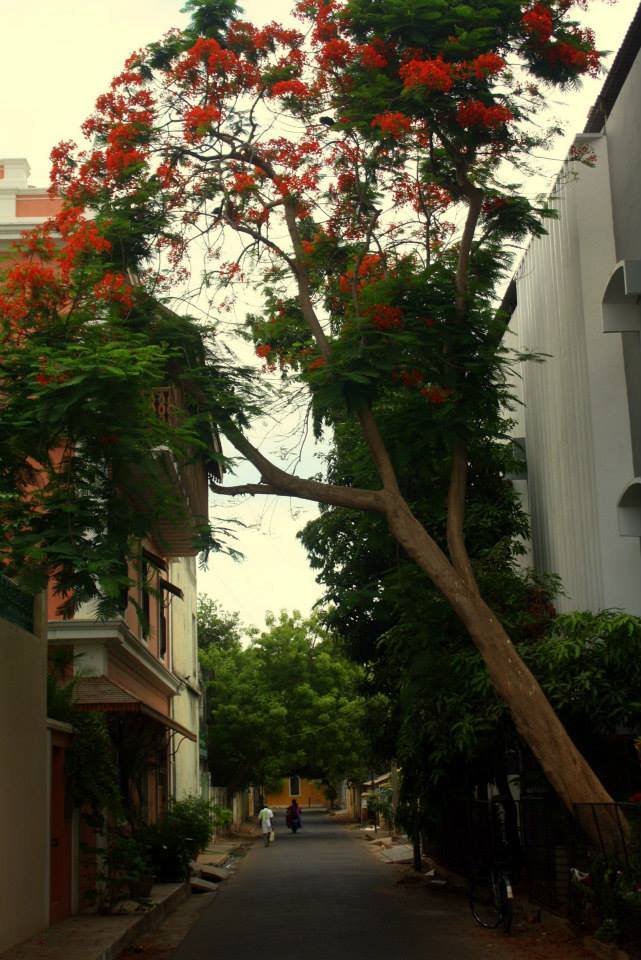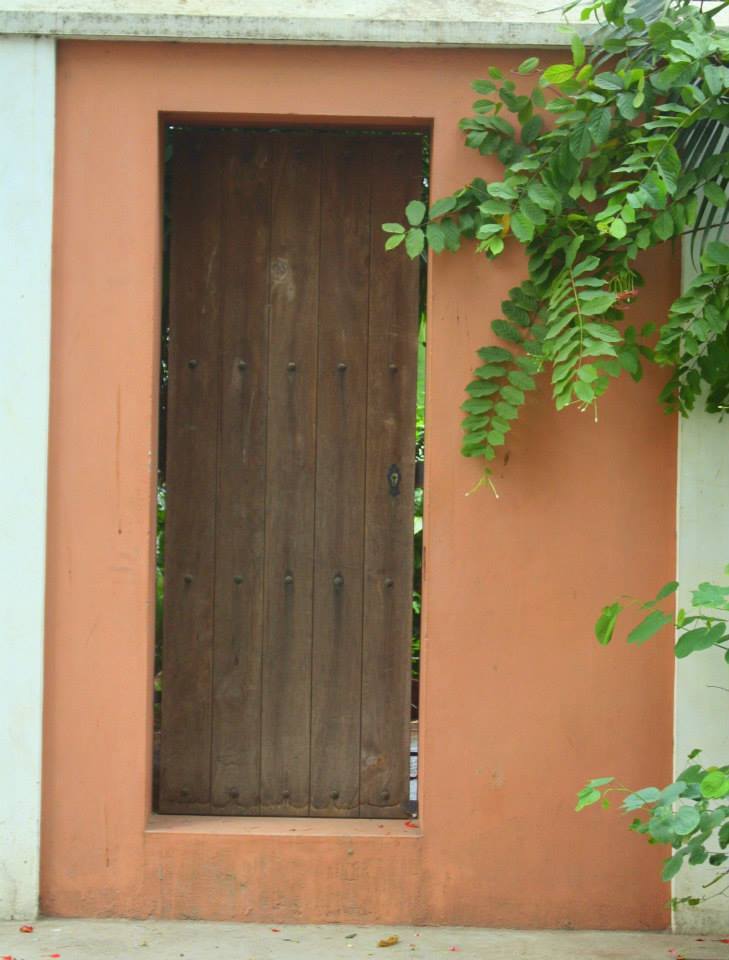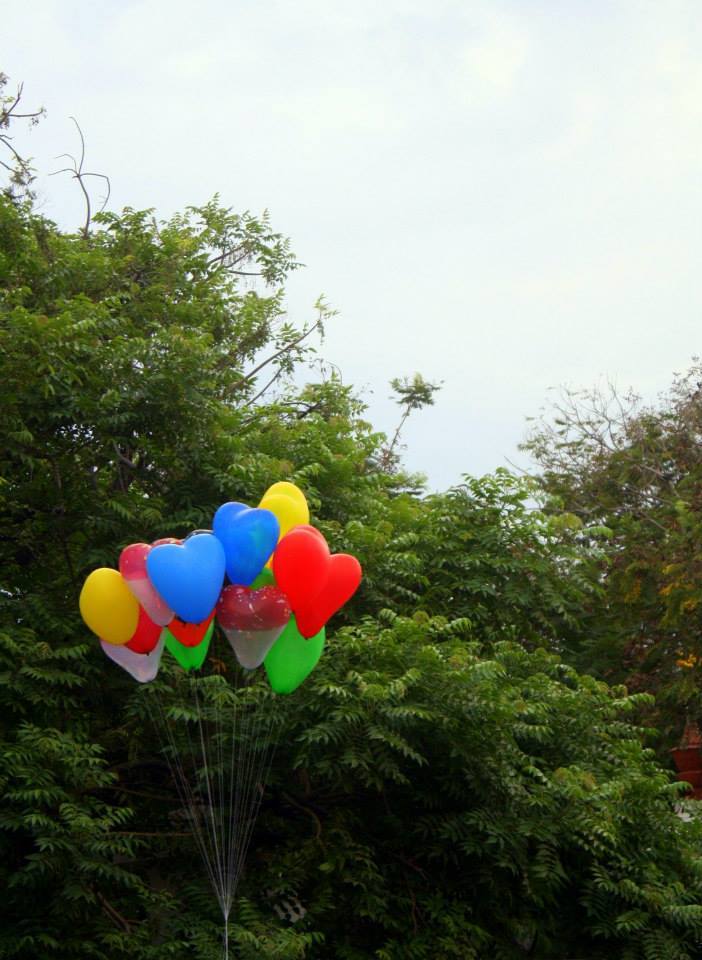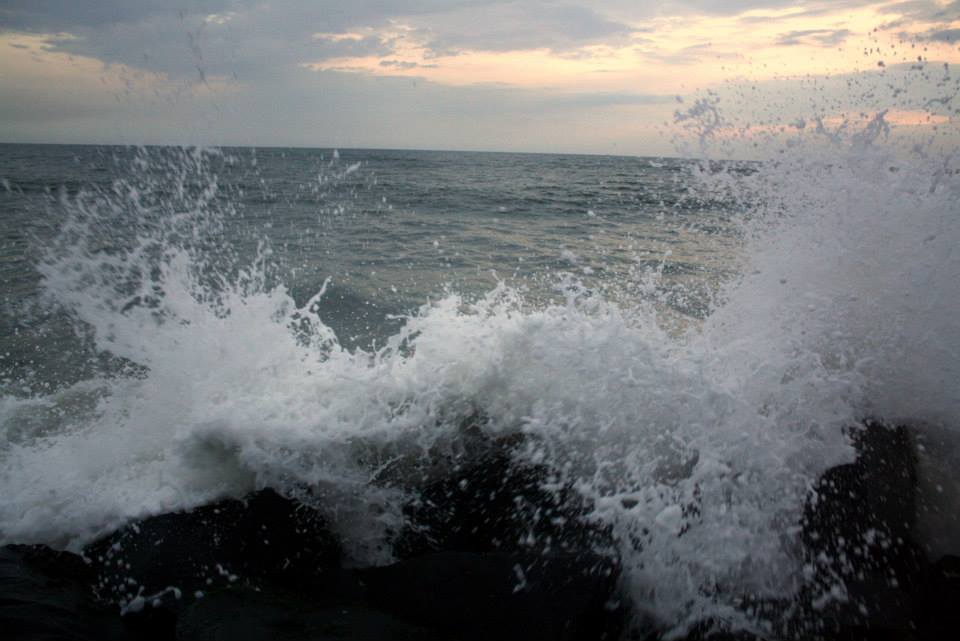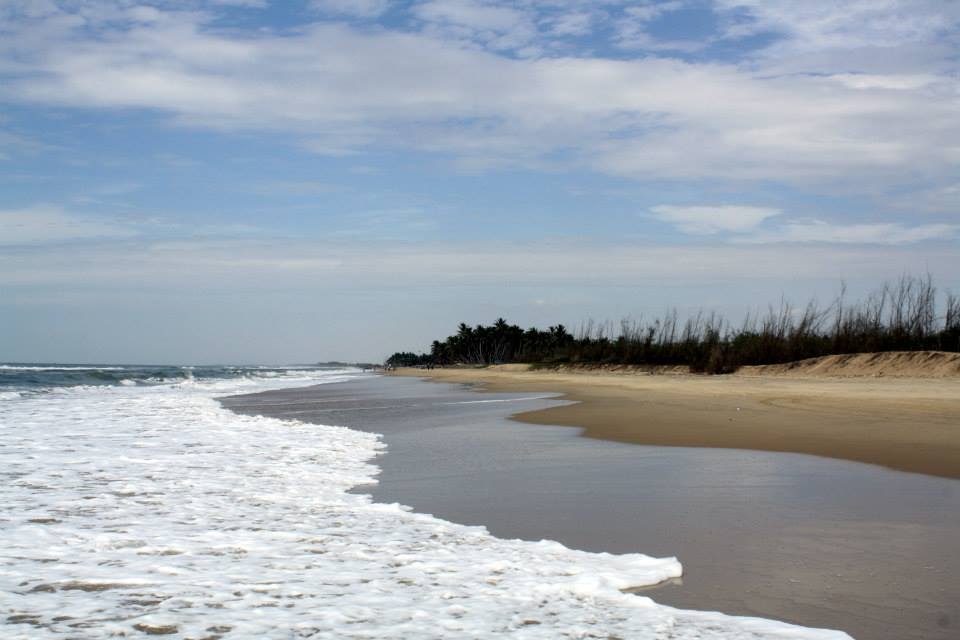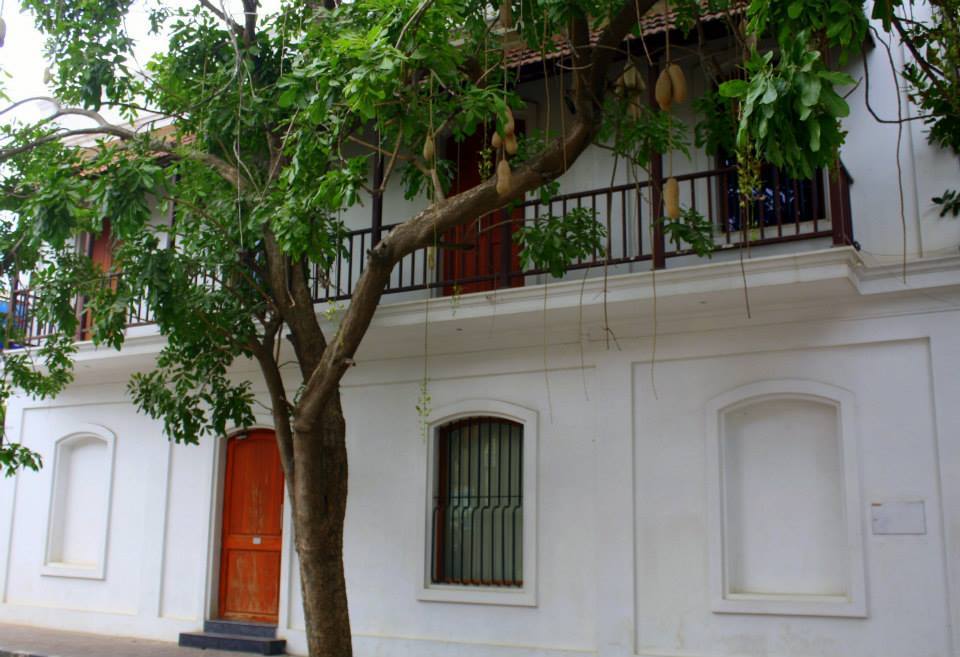 I hate Red eye flights, especially when I have to wake up at 5 but this does not hold good when the flight is meant for going on a holiday ;) This 7 am flight which I took on June 1, Saturday morning for Chennai via Mumbai, was taking me to Pondicherry, the largest French colony in India, also known as Pondi and officially known as "Puducherry".
The best way to reach Puducherry from Chennai is by Road, though what matters is what mode of transport you choose and which route you take. Talking about mode of transport, there are trains, buses operated by State transport, cabs. Apart from these conventional modes of transport, you can also hire a bike in Chennai (They deliver it at the airport too. Just make sure you inform them couple of hours in advance to save on some time). I could not take a bike because the guy told me they will take 3 hours to deliver the bike at Chennai airport. As I was running short of time, I took a state transport operated Volvo from Koyambedu bus station also known as CMBT (there are shuttles which take you to CMBT from Chennai airport for 30 Rs.). Trains are also available from Chennai but they take whole day to reach Puducherry and devoid you of that one extra day in Pondi. Avoid them. Prepaid Cabs available from Chennai airport costs around 3500-4000 Rs. One can opt for this if there are 4 to 5 people traveling.
There are two routes which you can take from Chennai to reach Puducherry when traveling by Road. One is the East Coast road, also known as ECR, which is a scenic route having so many patches where you are just next to Sea. It's a single lane highway and takes around 4 to 4.5 hours to reach Pondi. Hiring a bike and sparing one whole day for this road trip is not at all a bad idea. The route is not only scenic but also has some 'stop by' options like a Fort, a boat house and those great secluded beaches.
Another route goes through NH 45, and is well maintained 2 lane highway with tolls. If you are short of time, I suggest taking this one as it takes only 3 to 3.5 hours to reach Pondi from Chennai, though it is boring ;)
For all those who do not prefer road trips and train journeys, Pondi has an airport too, with three or four airlines operating their flights via Bangalore from major cities of India.
I sincerely request you, not to form an opinion when you enter Puducherry ;) All you will get to see is roads full of traffic, chaos and litter all around. Have patience. The best of the place awaits you.
Whenever I travel to a new place, I make it a point to go around the place first, take the feel of the city, eat/drink something at a good local restaurant and when I feel 'one' with the place, I go and check in at the hotel. It was same in Pondi too. After alighting at the bus stand, I took an auto and headed straight to the sea front Promenade. As soon as I crossed a small canal, I immediately made out the difference between, "Indian Pondi" and "French Pondi". It's altogether a different world on the other side. You come across wide boulevard and streets named in French, cobble stone roads, villas and buildings with (bright) shades of French architecture, when you pass the "French Quarter". The Quarter ends at the Beach front Promenade. It's not exactly a beach, it is a shore lined with rocks, a place where I can stand for hours looking at the sea and its mighty waves crashing against the rocks. I reached the promenade at dusk, settled myself on one of the rocks on which I can get splashed by the remains of waves after they crash. In spite of the crowd around, it was serene. The tiredness which started creeping in couple of hours ago when I was in the state transport bus, vanished in a split second.
There are lots of options available for staying in and around Pondi. You can see number of signboards of "Sea Side resorts" while entering the city through ECR, don't get duped. There are few good resorts situated around 15-20 kms away from the city too. But for all of you, who are visiting Pondi for couple of days, and want to spend time going around the colonial Pondy, relishing good food and cheap booze, I'd suggest you to find an accommodation in the French Quarter itself. There are some beautiful Villas converted into hotels in the heart of the Colonial Pondy. They serve really good food and wines and most importantly you get the feel of being in the 'French Riviera of the East'.
One of the best ways to get around Pondy is by walking. You can start at around 11 am from Alliance Françoise which is located at the Southern end of the Goubert Avenue and walk all the way down to north, stopping by at Le Café (a beach side café) for a coffee or Promenade Hotel just across the café for a chilled beer. Walk further north and take a left at the War memorial to enter into the Heritage town (French Quarter). From there you can wander down south in the "Rues" pass couple of parks, stop by some good restaurants for amazing sea food (try Ajwaini Fish at Shanti Villa with a chilled beer)  or French food and wine, shop at one of the various local boutiques, spend an hour or so at some of the oldest book shops, stop by Aurobindo Ashram, pass by those beautiful buildings bearing the resemblance of French heritage, by the time you will be done with the Quarter and you are back at the point where you started it will be after noon. Sit on the rocks by the Sea and enjoy the dusk setting in and changing hues of the Sky, not to mention the crashing waves. Have dinner at Madame Shanthe's (Prawns done in Malabar Curry) or at Rendezvous (if you want your dinner to be accompanied by good wine). I can assure you, the day spent will stay with you for LifetimeJ. You can spend a day at Auroville and explore some reclusive beaches around Pondi, if you have an additional day or two. For Voluntraveleers who want to stay long in Pondi can explore the options with Auroville.
A weekend well spent. One more place I fell in love with.  
P.S: Avoid visiting Pondi during the weekends or holidays. Quite a few shops in the Heritage town are closed on Sundays and on Public holidays, the place gets insanely crowded.
Happy traveling!