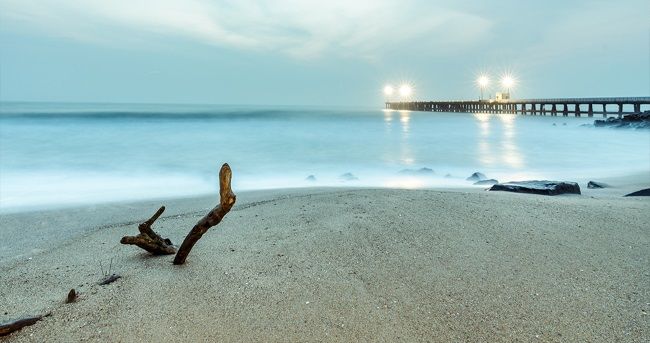 Bonjour Monsieur
#CoffeewithTripoto
Pondicherry or Puducherry sounds like a peculiar word with a French touch to it. A so called 'French Riviera of the East', Pondicherry is one of the most enthralled places in South India. Affectionately called as pondi, situated 8,000 kilometers away from France is known for its bright painted yellow and white buildings, clean roads, serene beaches, foreign architecture, fresh French cuisine, long boulevard beaches and a great place to revive you mind.
A Nomad's Delight
Ever wondered where Ang Lee's Outstanding Award winning movies was shot?! Well, in the backwaters of beaches in Pondicherry. During my recent visit to Pondicherry, we were in all together 10 people. The hotel which we found was Sarvamangalam Inn, which is situated at the center of the city, is only for Budget friendly people. The stay there was a pretty satisfying experience according to the budget. I was not pretty much convinced that Paradise beach is the best in Pondicherry during my last visit. But there was always a difference in Paradise beach and Paradise Island. Trust me Paradise Island is one heaven fallen on Earth. My personal favorite is Serenity Beach, less crowded and completely serene as the name suggests.
Marine Drive or Promenade Beach
Promenade Beach or Rock Beach is one of the popular beaches with 1-2 kilometer long boulevard in Puducherry, which starts from War Memorial and end at Duplex Park (named after a hotel) on the Goubert Ave. Right in the middle there is a magnificent statue of Gandhiji. Being a Mumbaikar, it was hard to pick my favorite amongst these two. Besides Beaches, you cannot miss visiting Auroville and the 'Mantrimandir' . The Aurobindo Ashram inside French Colony is in all a total Spiritual Bliss. French Colony may get you some great pictures for Instagram.
Cuisine in French Paradise
Café Xtasi, paradise for pizza lovers. The place will give you authentic Italian pizzas with wooden-baked thin crust and delicious Italian Cuisine. It made us eat pizzas as our breakfast for two consecutive days. Le Club, one of thebest place for French cuisine. Fresh Juices and Dosa like no where in South India on the Streets of French Colony.