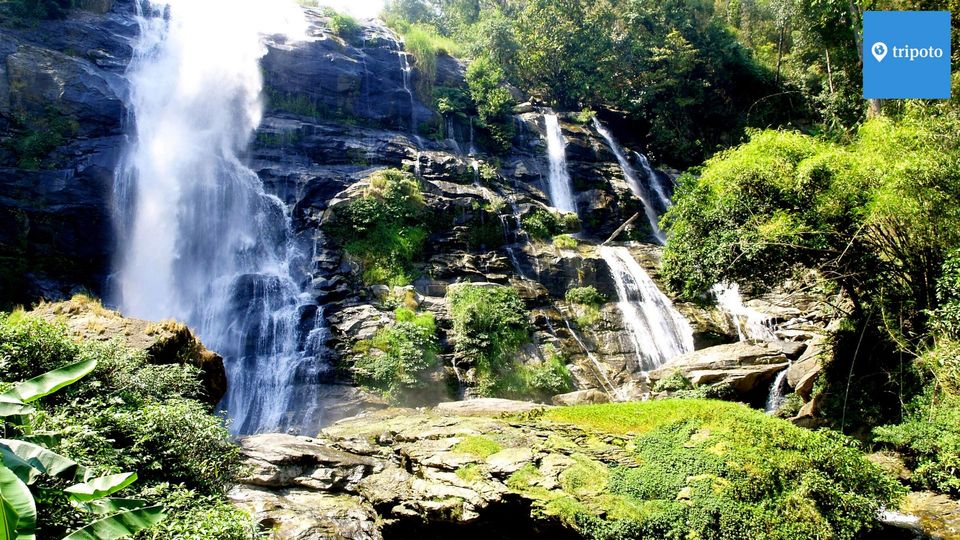 Thailand's diverse landscape is formed by crystal-clear lagoons, lush green forests and balmy beaches. You can also explore the colossal Buddhist temples showcasing the intricate Thai architectural style with our Thailand tour package from Delhi. From skyscrapers to lush green forests, discover the nooks and corners of this ancient Siamese kingdom that has transformed into a multicultural state.
Customise your Thailand tourism package to kick back at the white-sand beaches fringed by palm trees and small shacks. You can also book a Thailand tour package from Delhi to indulge in a plethora of water sports such as scuba diving, waterboarding and snorkelling. Enjoy a ride on the crystal-clear waters of Thailand's pleasant islands and witness the limestone karsts along the way. Book a Thailand tour package from Delhi to explore the zen-like environment of Thailand where urban life and nature coexist in perfect harmony.
Top attractions in Thailand
From verdant forests to serene temples, your Thailand tour package from Delhi can be customised for you to explore the stunning destinations in the country. Head to Bangkok to look at the awe-inspiring views of the Chao Phraya River flowing through the city. Thailand is dotted with some stunning temples. You can explore Chiang Mai, a city popular for its magnificent Buddhist temples such as Wat Phra That Doi Suthep and Wat Chiang Man. You can also pay a visit to the Temple of the Emerald Buddha in Bangkok, which is counted among the most sacred Buddhist temples and enjoy the sweeping views from the Tiger Cave Temple in Krabi.
You can customise your Thailand tour package from Delhi to explore Phuket, another popular destination home to gorgeous attractions. Ride on the azure waters of Phang Nga Bay which is famous for its limestone cliffs, and head to Krabi for a tranquil time in the lap of nature. Take a stroll across Railay Beach and embark on a nature walk at Thung Teao Forest Natural Park. Explore the panoramic landscape of Phi Phi Islands which comprises six picturesque islands. You can also book a Thailand tour package from Delhi and try out exciting water activities in Phuket such as snorkelling, kayaking and scuba diving.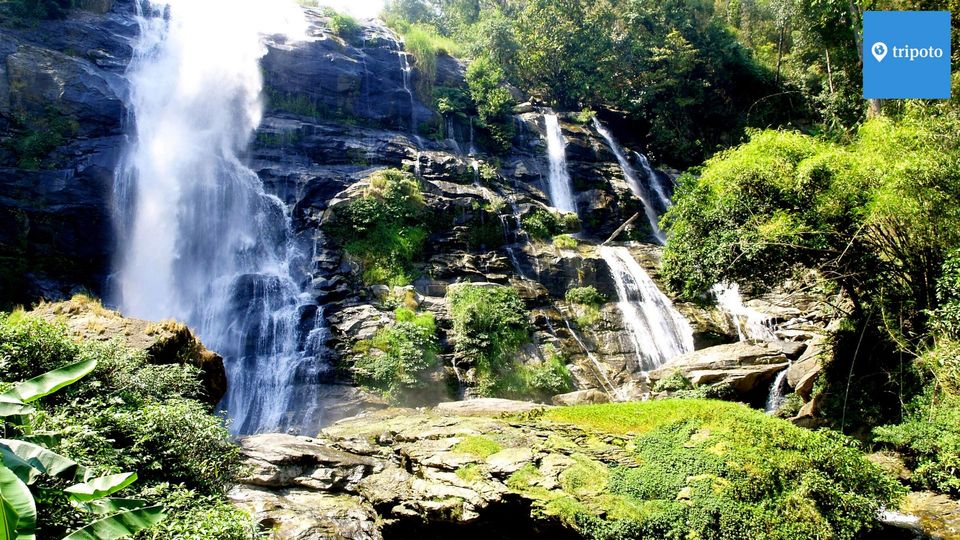 Thailand is also famous for its nightlife. You can book a Thailand tour package from Delhi and take a walk across the streets of Patong where you can find many musicians and performers showcasing their talents.
Thailand weather and best time to visit
Thailand is a tropical country. The best time to explore Thailand is between November and February when the climate is cool. It is also the peak season, so you can indulge in exciting water activities during this time of the year. You can also visit Thailand in summers from March to May and attend the famed Thai Water Festival.
How to reach Thailand
You can book a Thailand tour package from Delhi and take a flight to Thailand. This Southeast Asian country is well connected with all the major cities of India. You can take a flight from Delhi to Suvarnabhumi International Airport in Thailand's capital city, Bangkok. You can also book a Thailand tour package 3 days 2 nights and take a flight to other international airports located in Chiang Mai, Hat Yai, Phuket and Krabi. If a road trip defines the perfect vacation for you, you can opt for travelling to Thailand via the India-Myanmar-Thailand trilateral highway.
Thailand for couples
Couples can also book a Thailand tour package from Chennai and escape to this gorgeous country for a romantic escapade. You can visit the Grand Palace with your partner for a royal experience. Take a stroll across the Phi Phi Islands or relax at Krabi, which is popular as honeymooners' paradise. You can relax at the seaside resort in Pa Tong and feel pampered. You can also head to temples such as Wat Arun Ratchawararam and Wat Rong Khun with your partner.
Also read Best places to visit in Thailand
Book a Thailand tour package from Delhi and embark on a soulful journey across its gleaming temples, majestic palaces and serene beaches. From the expansive Phra Nang Beach to the skyscrapers of Bangkok, Thailand boasts a diverse landscape. Despite going through a constant transformation, Thailand is rooted in its traditions and culture. You can explore the various sightseeing destinations of Thailand, explore its markets and savour its local cuisine to fully understand this kaleidoscopic country.