#TripotoTakeMeToHimalayas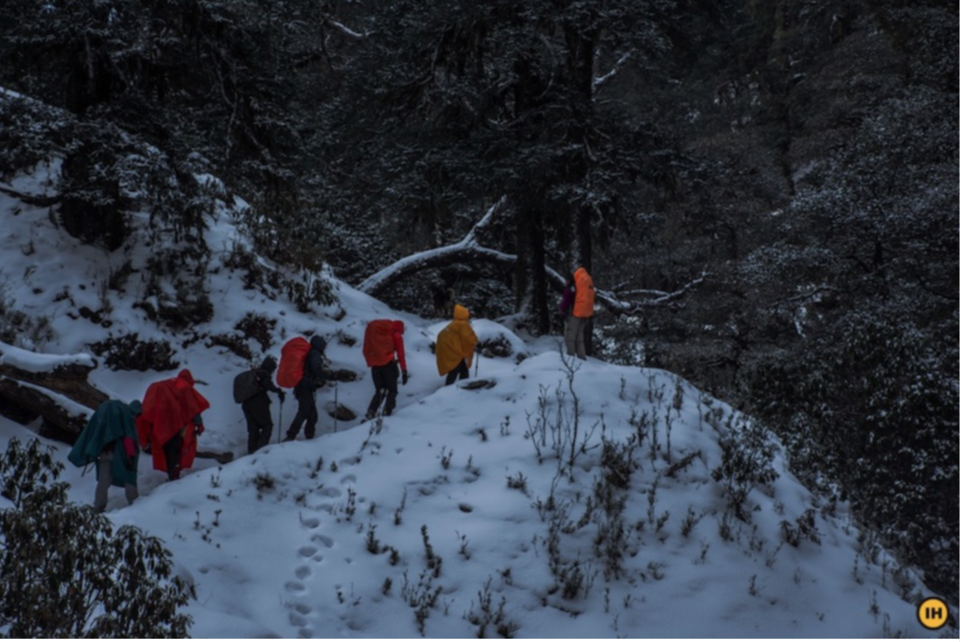 Brahmatal is the best winter trek ever and no this is not just me saying something in the air, it is extremely true and it is a universally known fact. People who trek, they all know it and they are all aware of it. Brahmatal is beautiful and it has a grand view of the mountains in every way. It is filled with snow and is extremely beautiful. It may be a little difficult to trek in snow but Brahmatal should totally be on your winter treks list. It has snow laden glaciers and the forest is covered in snow. You are literally trekking on snow the entire time.
I won the IndiaHikes competition last time and I will be going to Brahmatal this December. I am extremely excited for the trek and here's how I'm preparing to go for the trek. I do not like to gym as much so I run around campus for an hour everyday, it increases my stamina. Later, I will trek using the trekking bag and I will fill stones in it and run. This will prepare me to run with weights or to climb mountains with weights on my back.
I am excited to carry minimum stuff for my trek. However I will carry two thermals for sure so that its warm. Carrying all the other essentials as stated on the Indiahikes website is really important. Indiahikes is literally the best trekking brand and it is very well known and safe. You should definitely trek with them for the best experience. Winter treks are definitely better than summer treks. I am super excited for my winter trek and snow escapade, you should go ahead and plan yours. Do check the indiahikes page out for latest information on trekking.