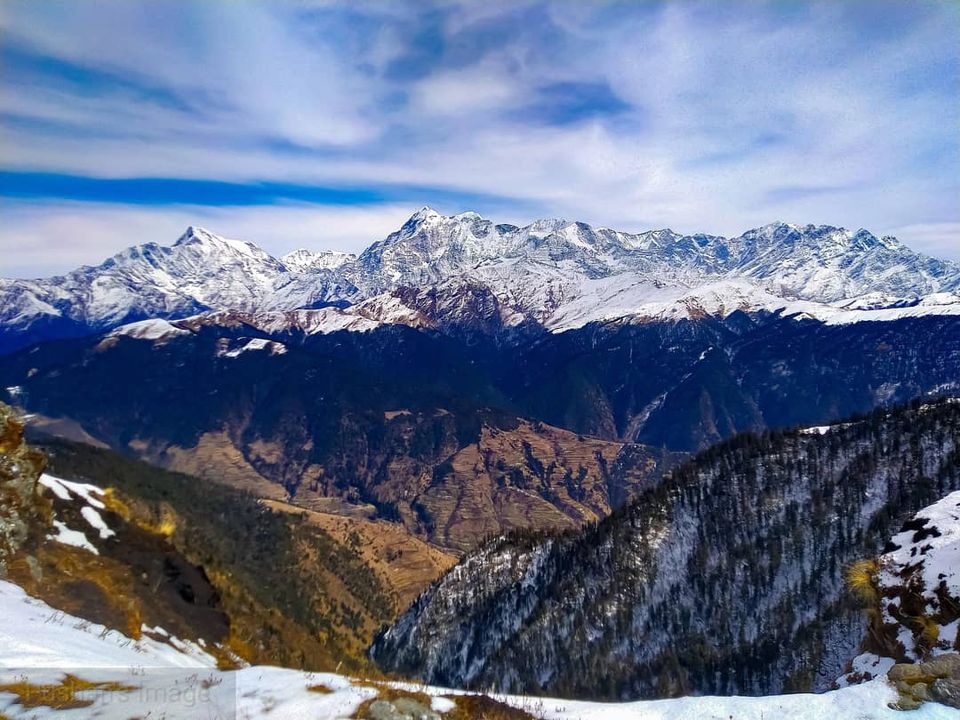 This time, the trek was different in a sense that I was travelling solo. So after spending the night of 10th in New Delhi retiring room, I boarded the Kathgodam Shatabdi next morning 6 am. It was dark and cold, only to remind me what lies ahead. I reached Kathgodam around 12 pm. I had booked a single room in the nearby kmvn facility. It was pretty close to the station . After lunch, I decided to explore the vicinity. Kathgodam is a small town with a few hotels and eateries. Rather haldwani 20 odd kms away is much busier , bigger and the transport hub of Kumaon. But the most scenic part about kathgodam is definitely the railway station. It has to one of the most beautiful in the country, with the Shivaliks surrounding it. It was worth a photo session.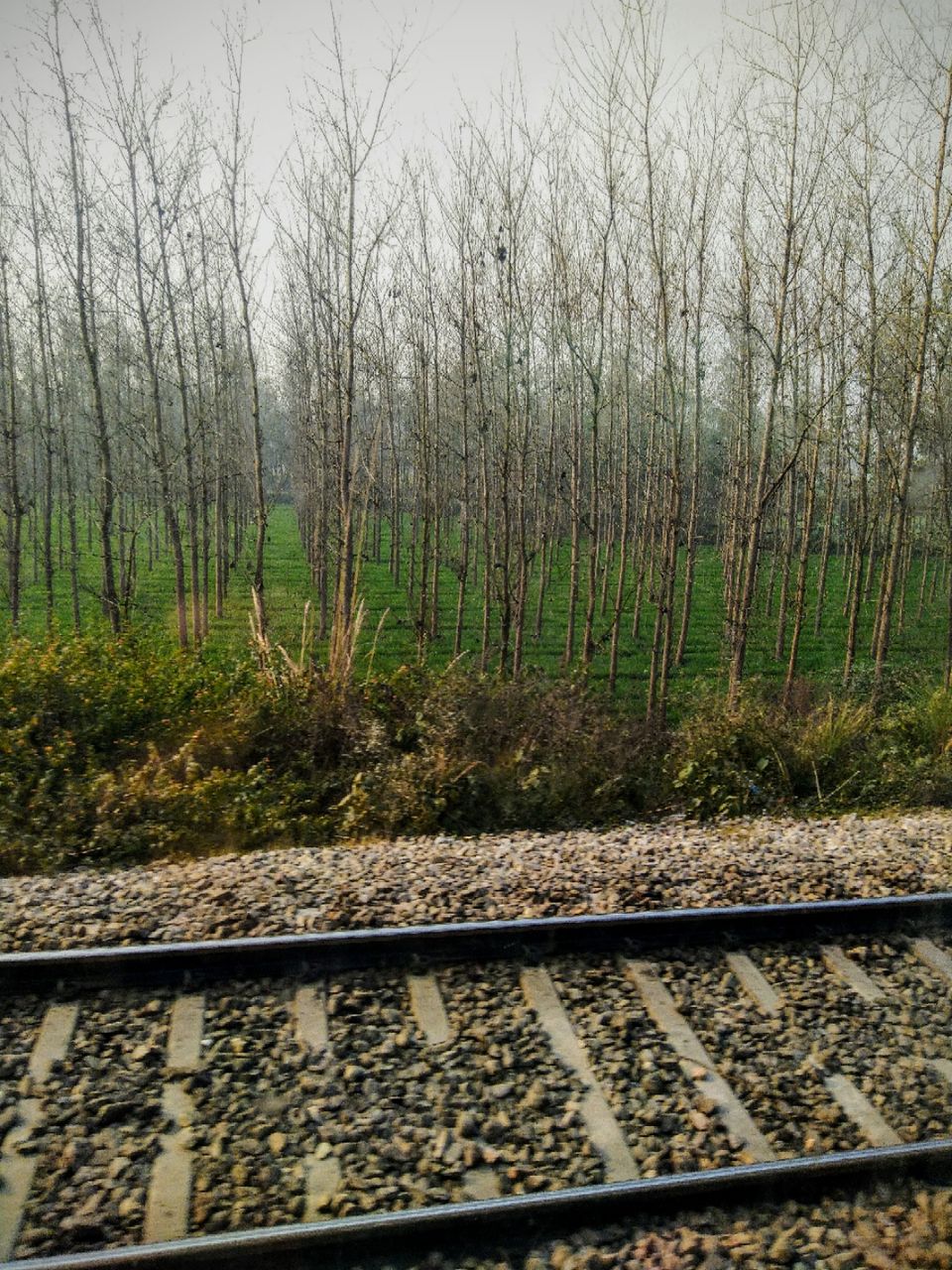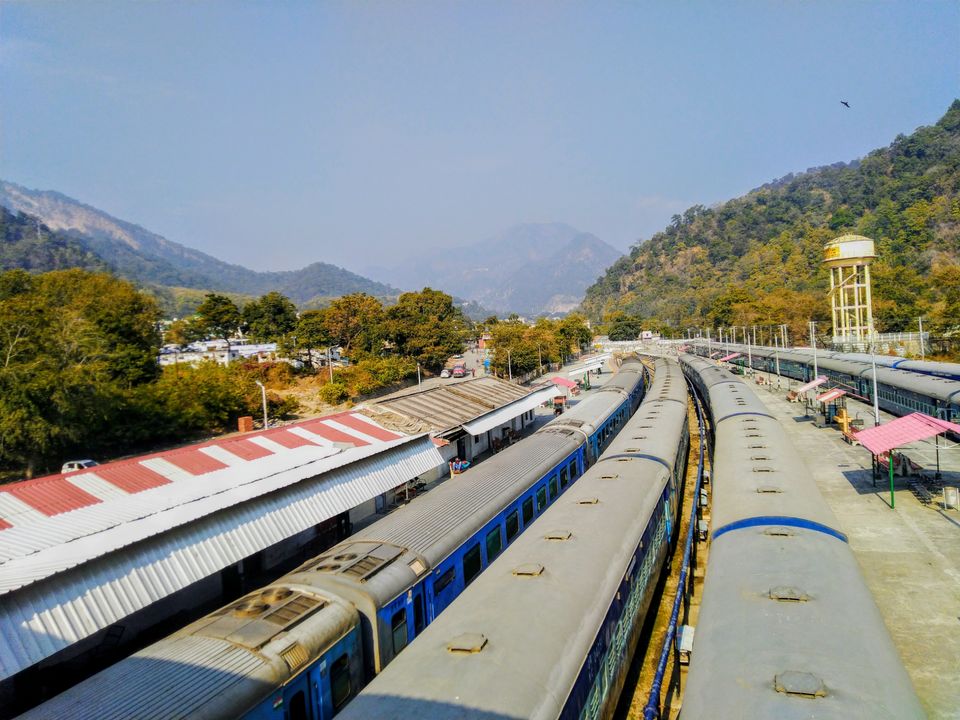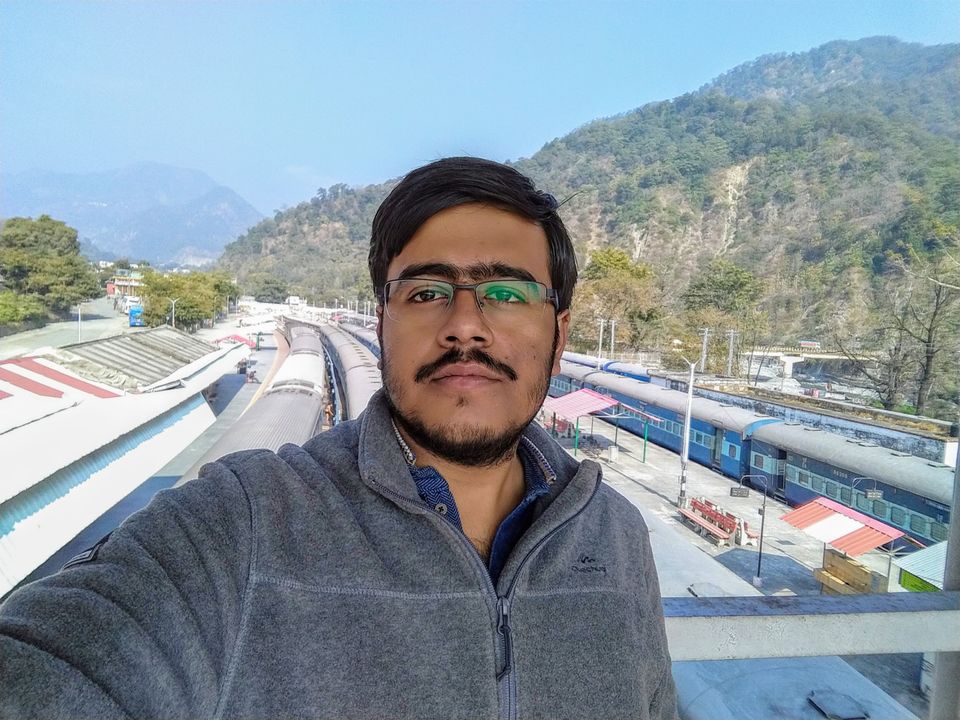 After having dinner from a roadside eatery, I hit the bed early that night around 9.30 pm. Our vehicles for the onward journey were scheduled to start at 5 am in the morning. So I decided to have a good night's sleep!
12.01.19 - The journey begins!
Two big travellers were waiting for us in front of the Kathgodam railway station for our journey to lohajung, the base camp of our trek. I met with my co trekkers for the first time. There were 20 in total of us from various parts of the country. So, our journey began with high spirits and excitement! The journey was very long but the scenic vistas kept us going. We passed through the length and breadths of kumaon for a whopping 12 hours.
Many prominent tourist places came en route like almora, kausani , baijnath, gwaldam etc.
I had last visited kumaon with my parents some 18 years ago as nostalgia gripped my mind. Finally, we reached lohajung around 7pm. After a team meeting and introductory session, we hit the bed at 10 pm in freezing cold in our dorm. I met yash and siddharth , two very nice guys from Mumbai (coincidentally, siddharth was a liverpool fan too!!) , and we trekked together for the next few days. The real action kickstarts tomorrow.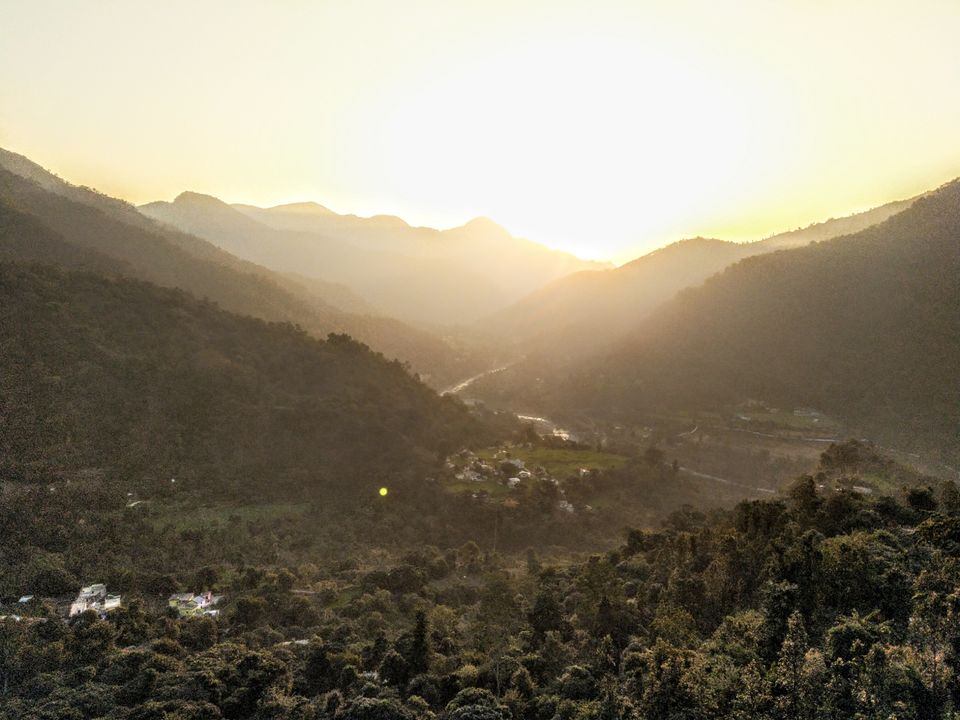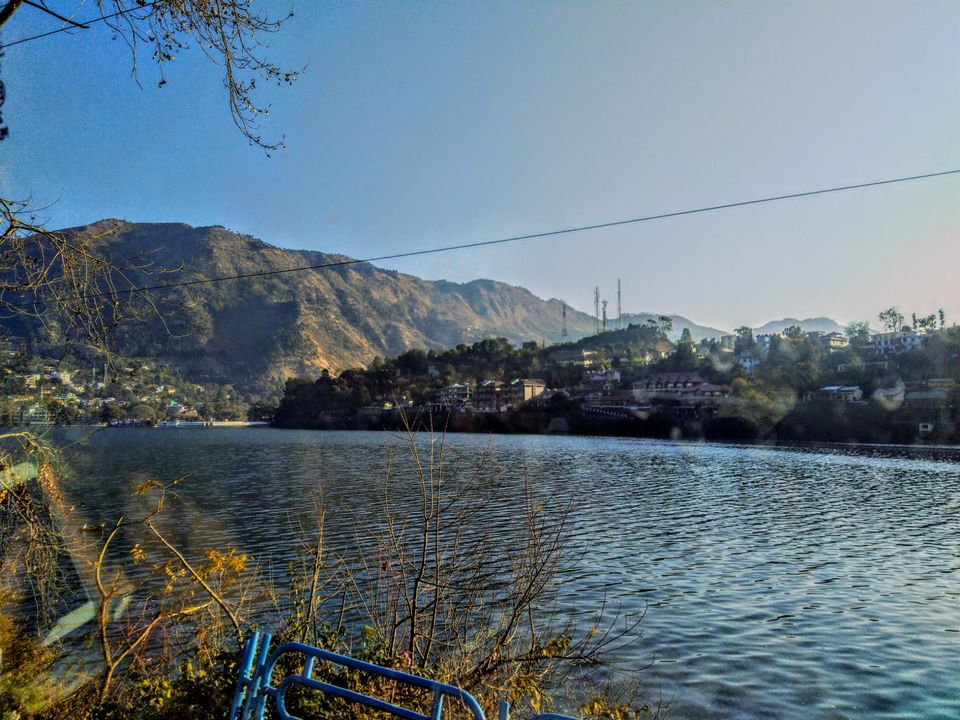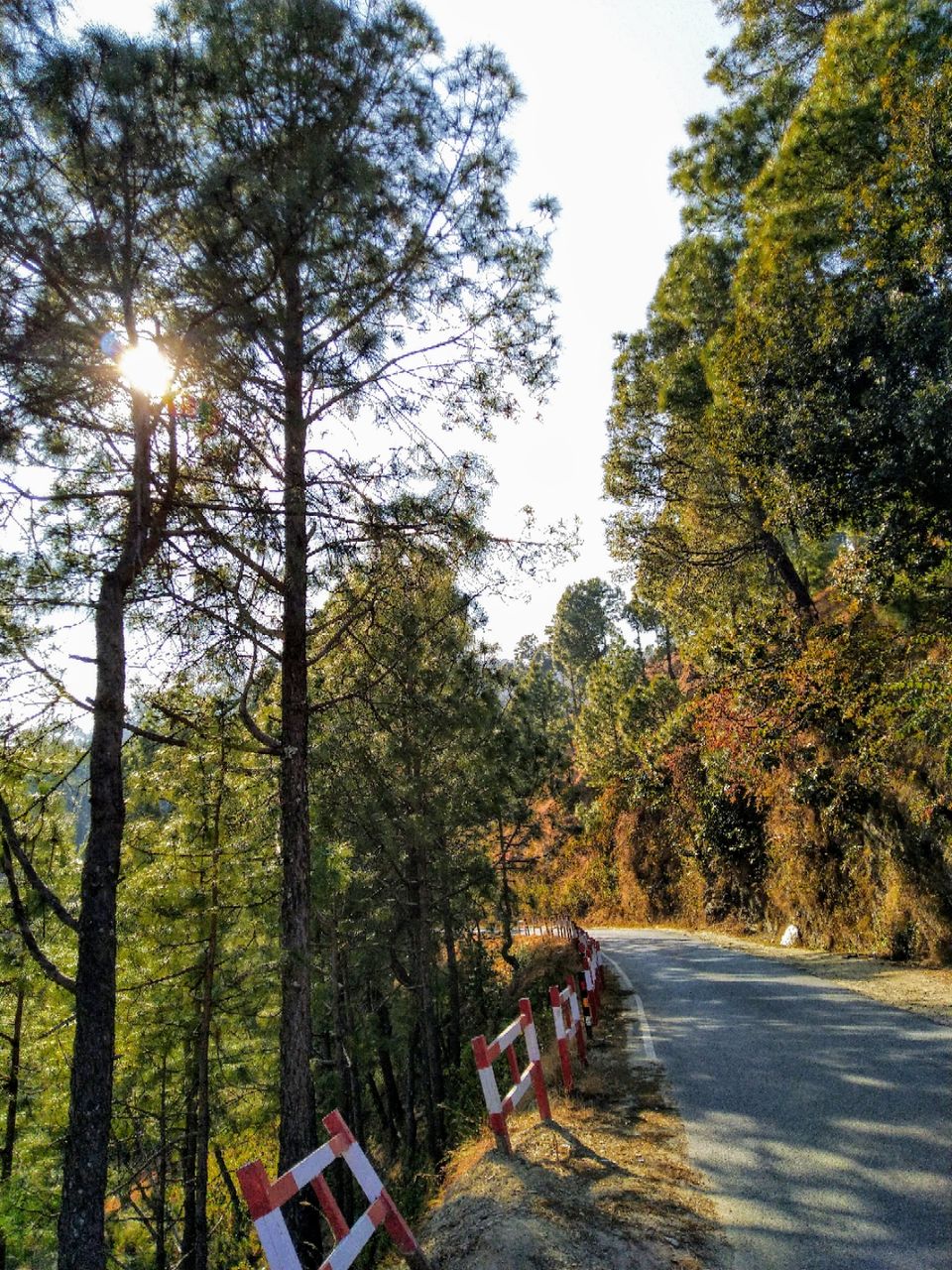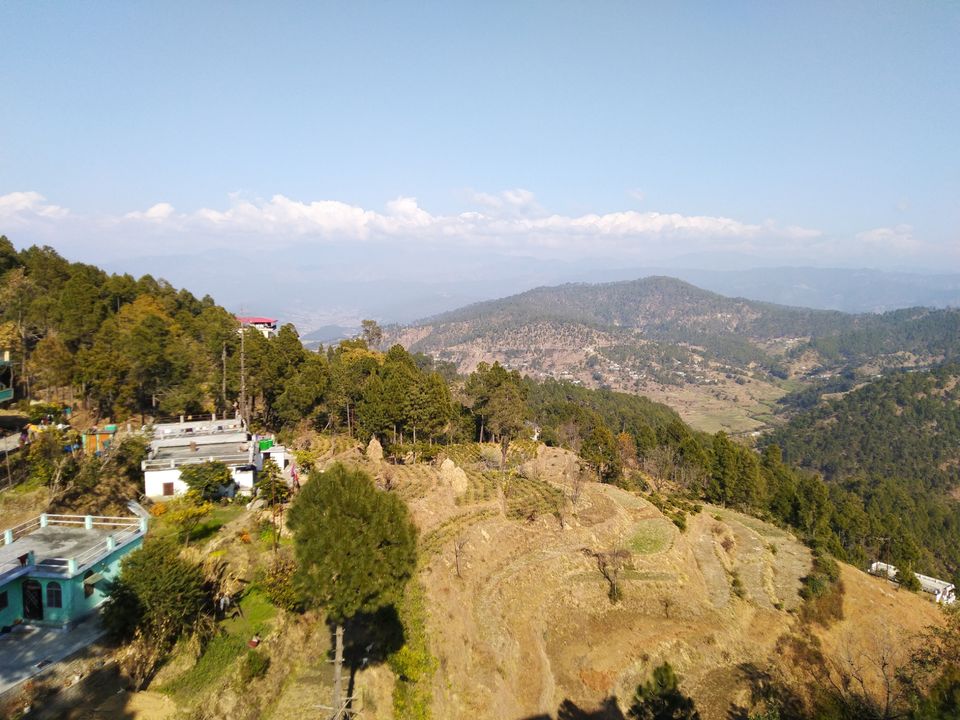 13.01.19
So finally the D-day had arrived as we woke up in the middle of live snowfall. That was some start! I packed my rucksack and kept all the extra baggages at the lodge. Our trek leader Naveen bhaiya briefed us on that day's trek, and we hit the trail at 8am. The snow, although not heavy ; kept on falling. The initial few kilometres wasn't too difficult . But it got colder and steeper as we moved towards our campsite for the day, Bekaltal. After covering about half the distance , everything was now covered in white! It felt sometimes as if I was passing through the sets of Chronicles of Narnia. We reached our campsite around 3pm, which was in the middle of a vast snowfield. I shared my tent with Darshit bhaiyya, a dentist from Gujarat who was himself a veteran of many a Himalayan treks.
After lunch and a brief rest , we went to the nearby bekaltal lake for acclimatisation walk. Suffice to say, it was completely frozen. But the amount of snow was just too much even to the trek leader's surprise. They decided we will be wearing microspikes from next day onwards .
We came back and had our dinner around 7pm. That was my first night in sleeping bag, amidst temperatures touching minus 9 degrees. It was quite tough and for half of the night I was sleepless. But sleep improved in the coming days as I had adjusted now with the conditions .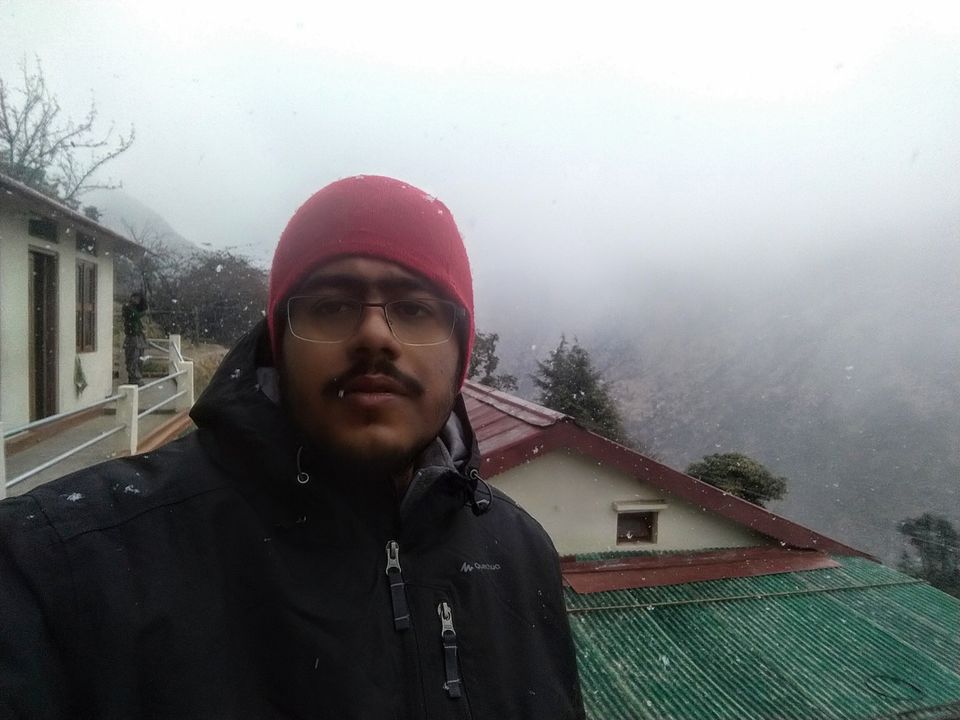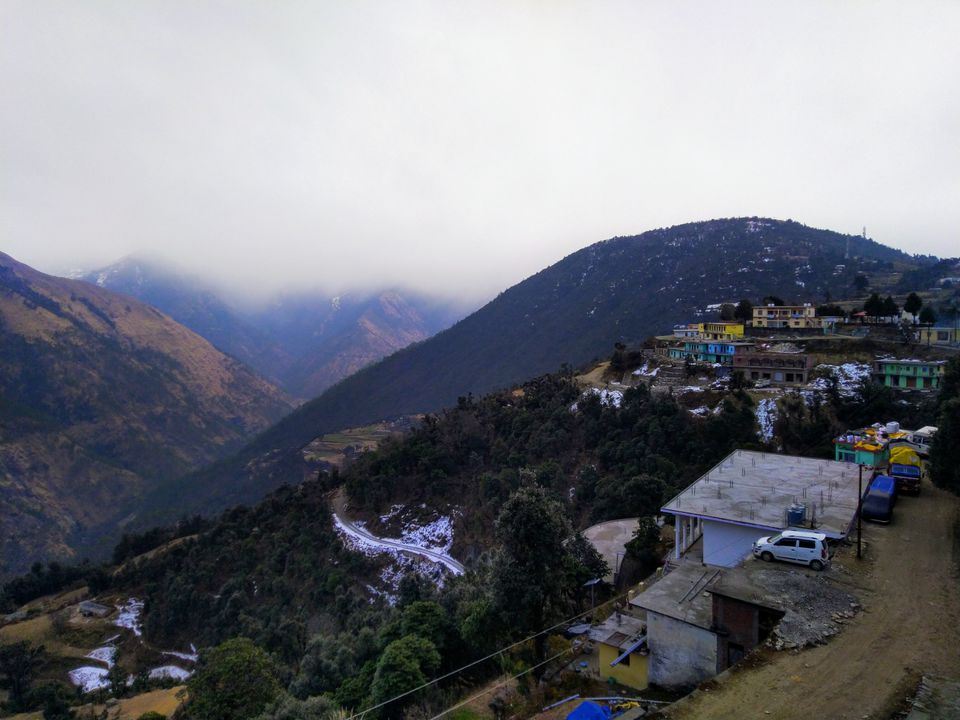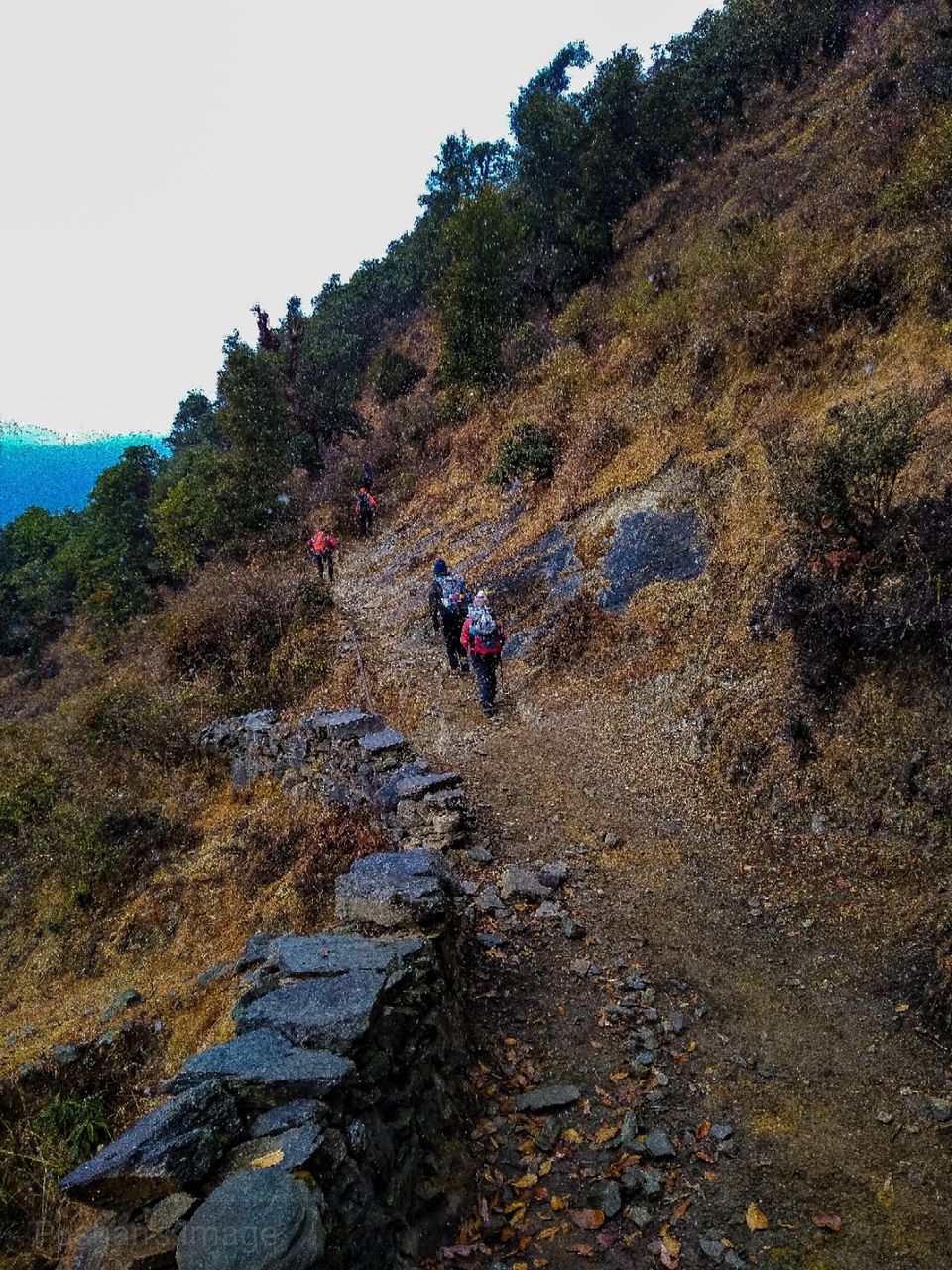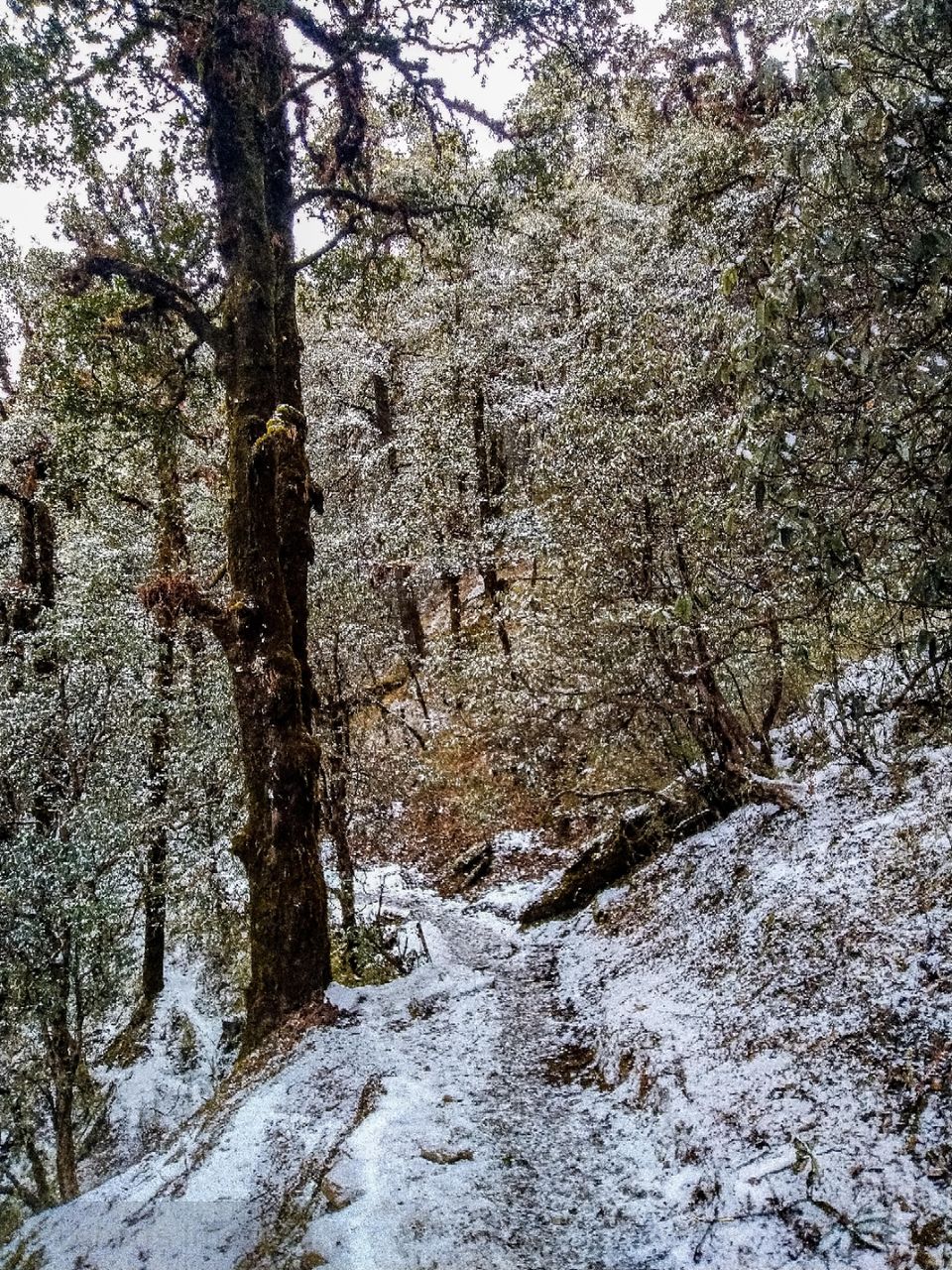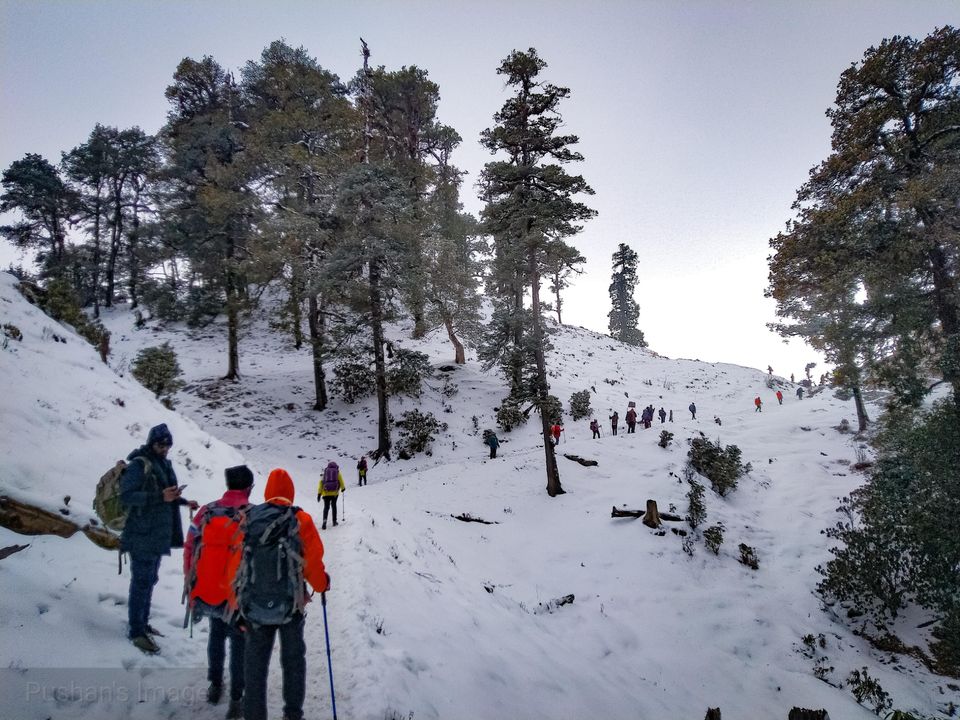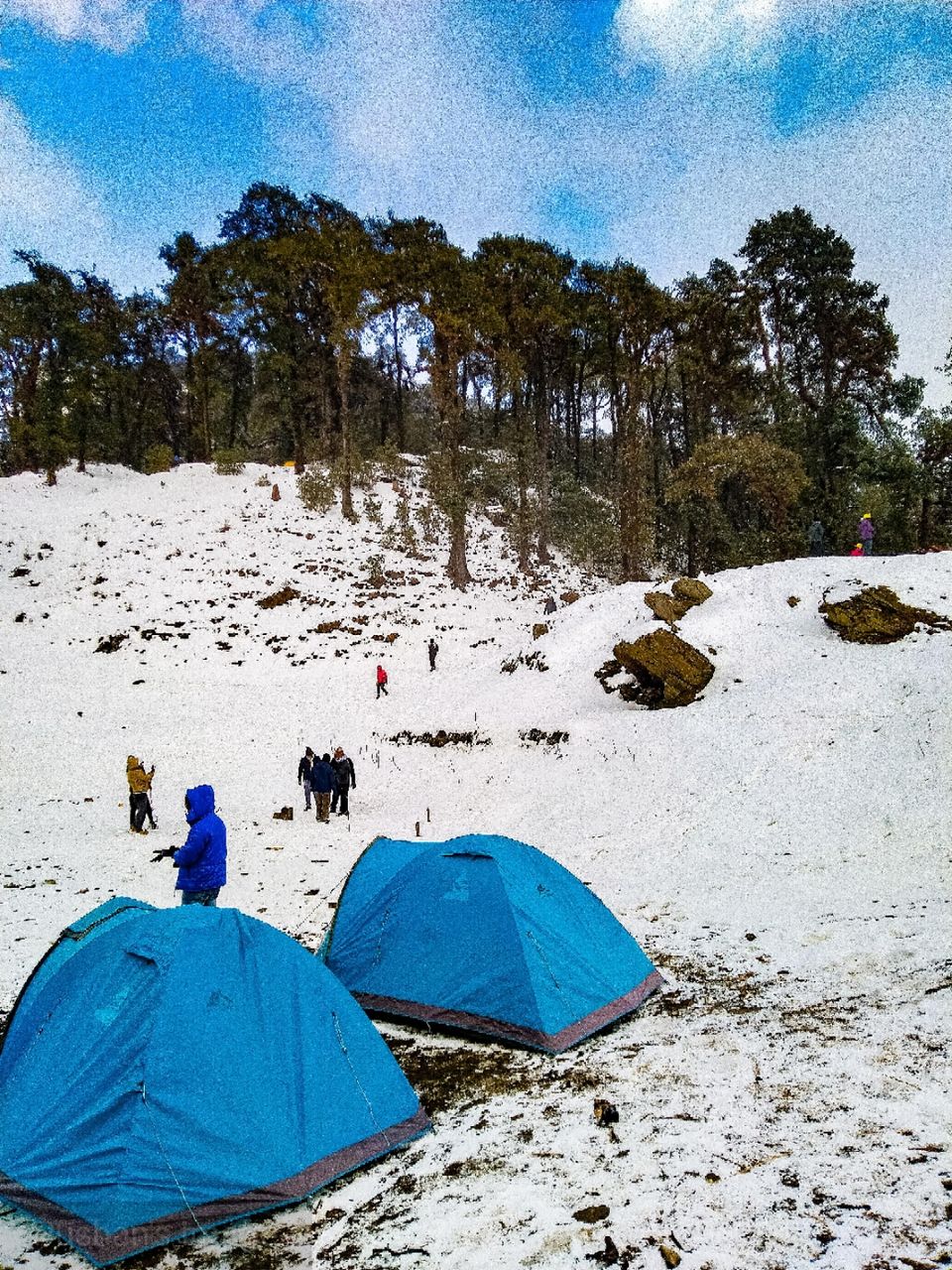 14.01.19.
I woke up with patches of snowflake scattered upon my sleeping bag ! Our tent was also covered with snow. But the best thing was the weather had cleared up . Bright sunshine and crystal blue sky always acts like an extra motivation for me. The destination for the day was Brahmataal campsite, some 12kms away. In a trek , you can't really gauge a distance . All the kilometers shown in web are based on gps and they only calculate the minimum distance in straight line between any two points. But we all know, treks really don't happen in such a way. My tent-mate Darshit bhaiyya's watch tracked the distance we covered everyday and it was minimum 5-6 kms more than the estimated one.
                              Anyway, the day started with an adrenaline pumping 75° climb through a forest for 3 hours. But at the end of the climb , I was simply bamboozled by the majestic view of the Trishul range. It was a vast snowfield and everything was covered in white. After a brief stopover, we marched towards Jhandi top..The highest point on that day's trail. Our microspikes came handy in this phase as the trail was too skiddy and slippery.But probably this was the most scenic trail in whole of the trek. Jhandi top was nothing short of a paradise..The view, the place..Well all can't be explained in words. We all were engrossed in photo sessions . We also had our packed lunch there. 2-3 hours more left for our campsite for the day, we moved on after a break of 30 minutes.  This time it was steep decent . The bright sunshine meant the snow was melting and the resulting water flow made the trail very skiddy. Had to cover this part with utmost caution. So , after a few thrills and spills, we finally reached the campsite around 4pm. The campsite was beautiful to say the least . Due to the tiring trek that day, acclimatisation walk was skipped. The night sky was lit that day with the vast of the galaxy staring down us. It was some scene . Sadly couldn't capture that due to lack of equipments. I hit the tent around 7.30 pm. Summit day was waiting!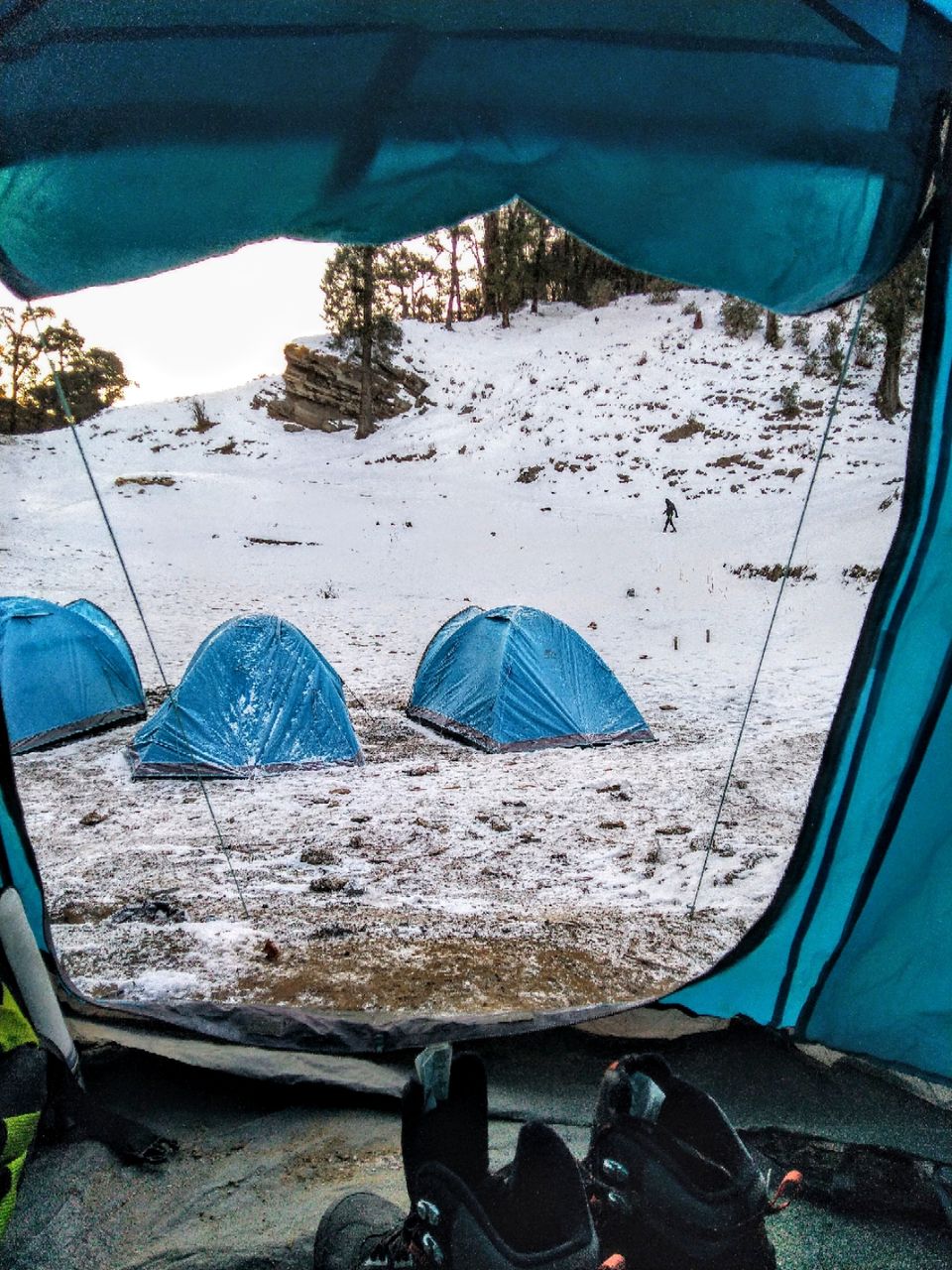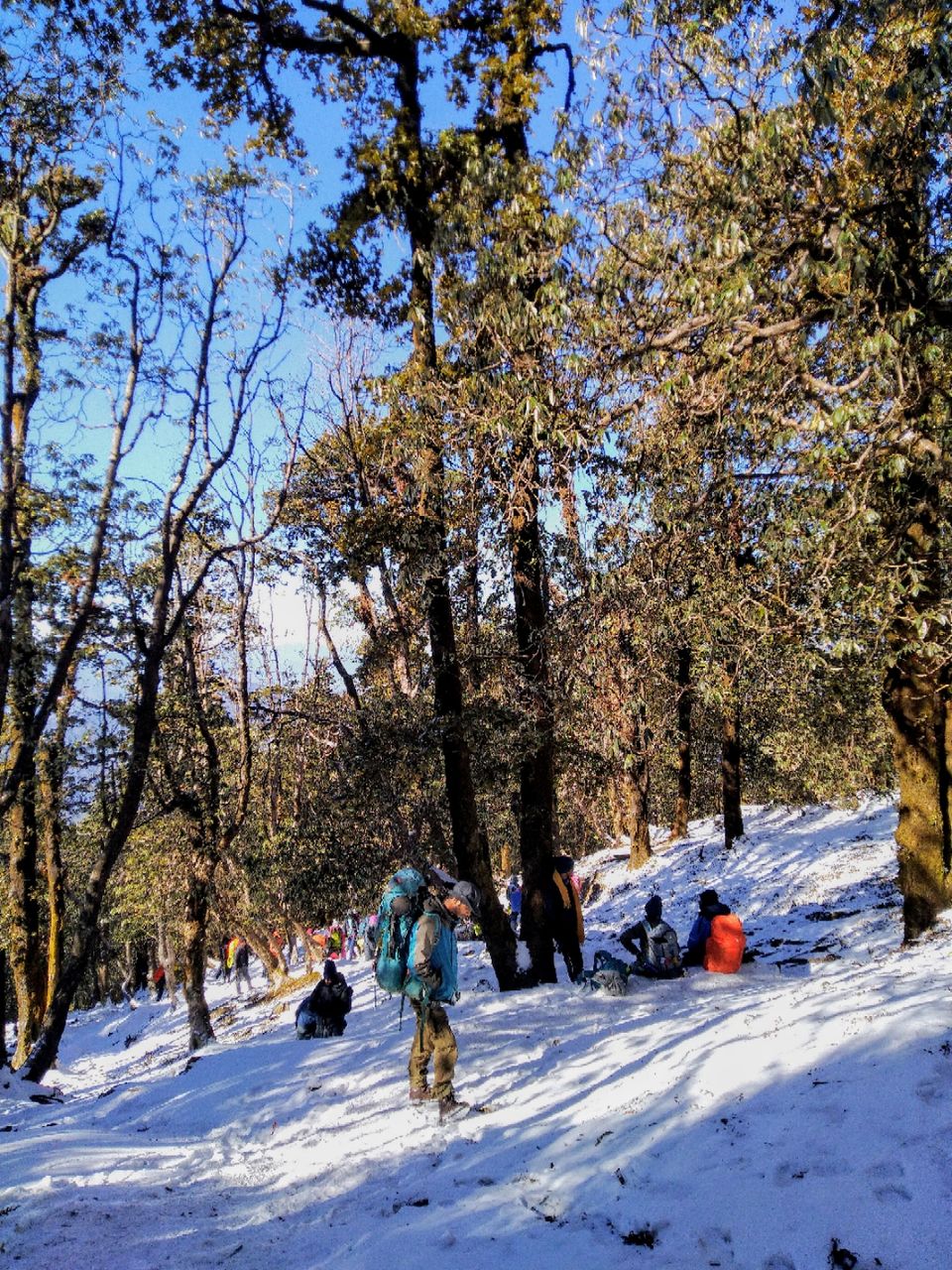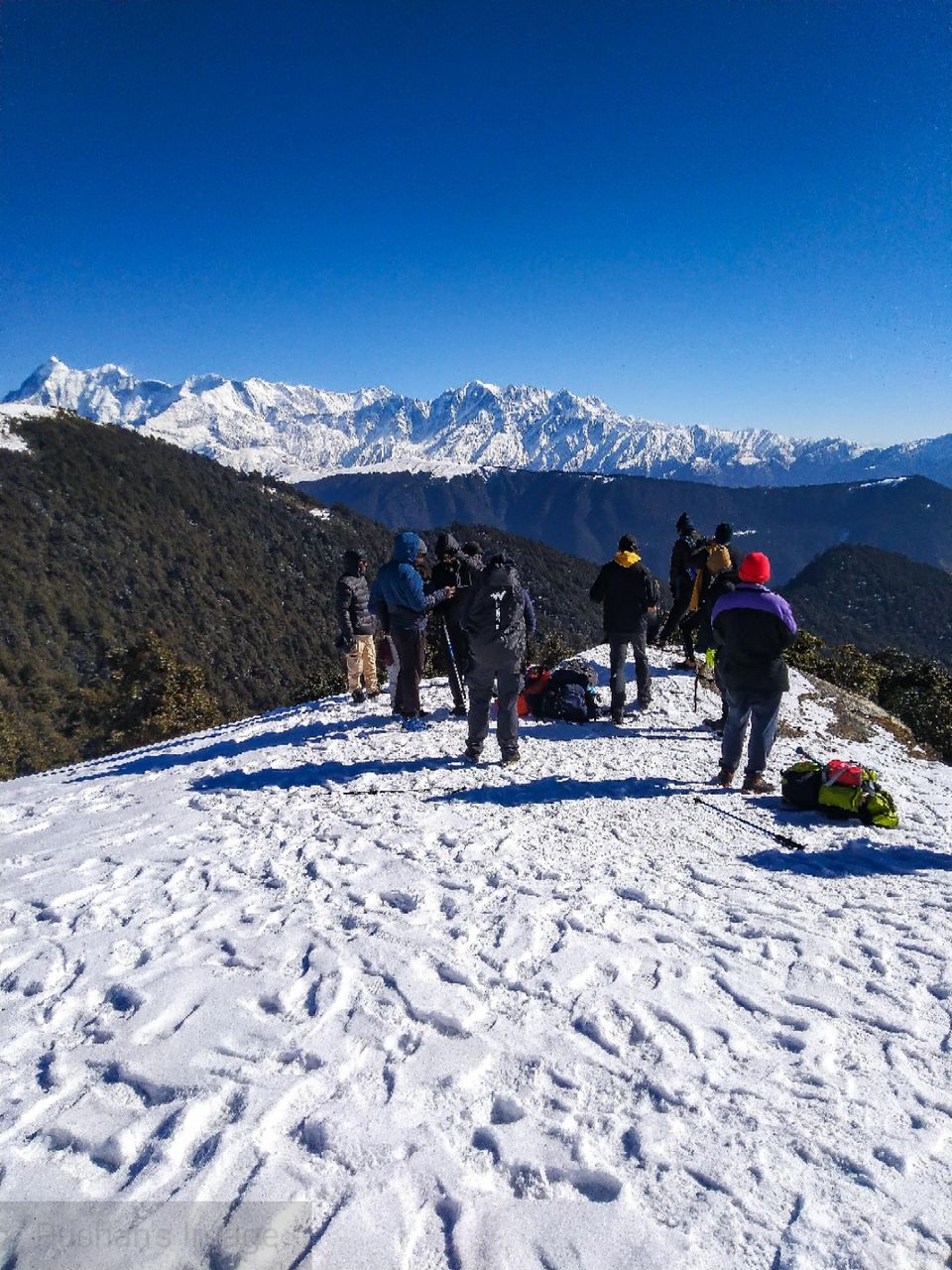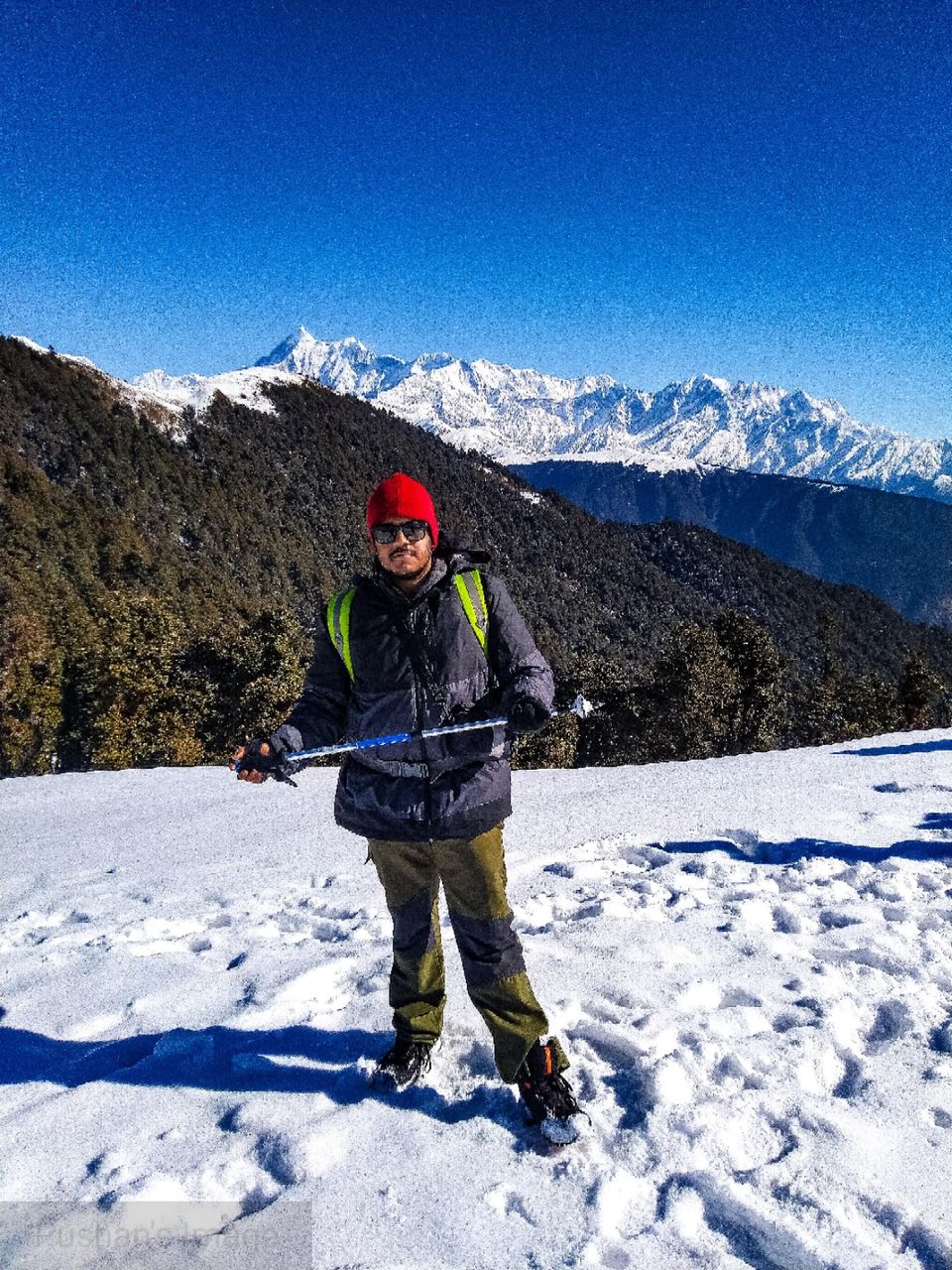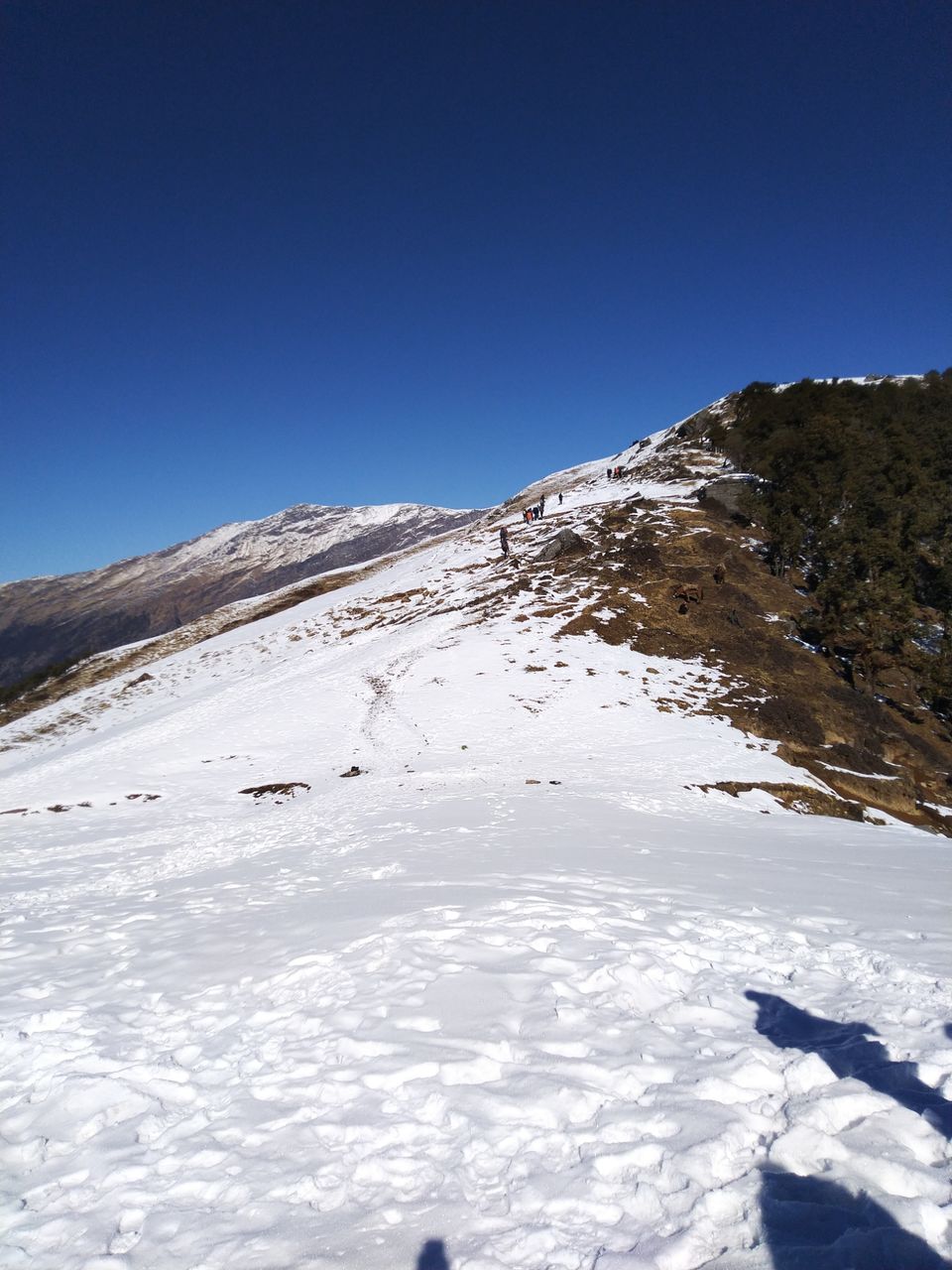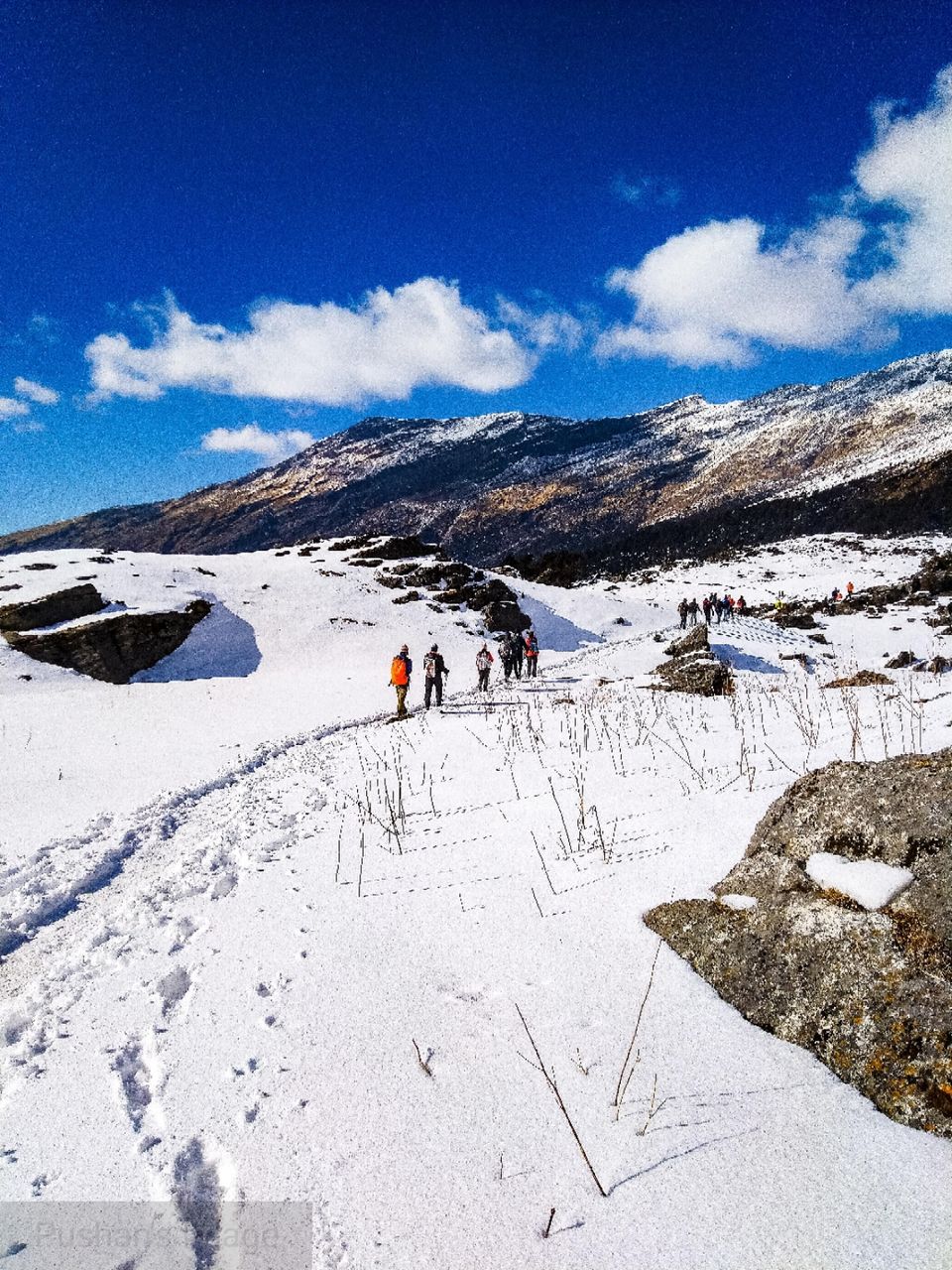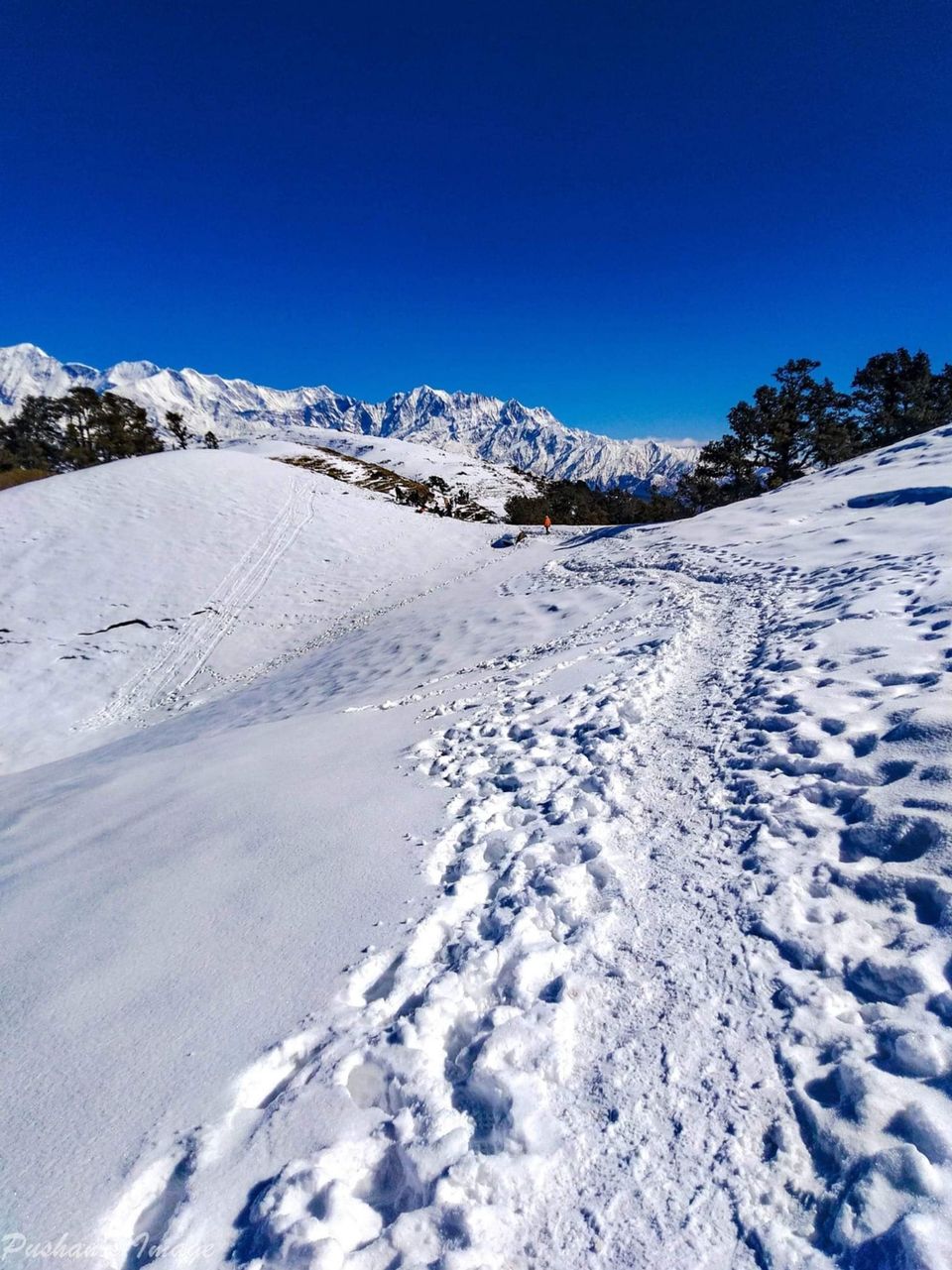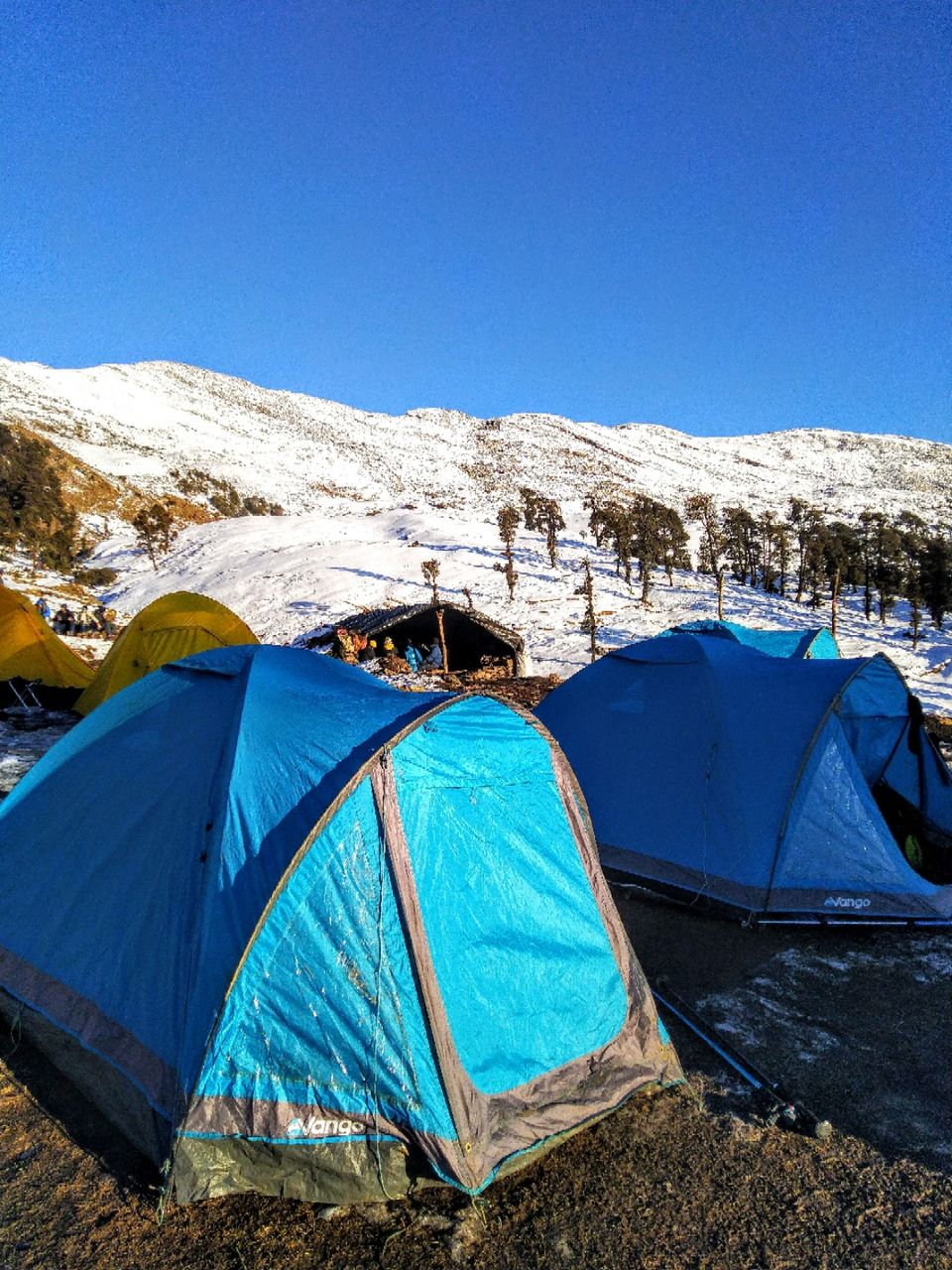 Finally it arrived.
Summit day it was. No need to repack and reload today as we will be coming down to the same campsite after summit. The most challenging and difficult part was waiting!
We started around 8.30am and quickly gathered pace as there were no heavy backpacks to hinder our march. We first reached Brahmatal, the iconic point of the trek which was barely 400m away from our campsite. It was frozen to such an extent that you could walk over it without drowning. Although I didn't take that risk. After a brief photo session , we began our ascent towards summit. There was no trail to be honest. All we had to was clutch whatever you can , place your poles and climb up the mountain. It was extremely tiring. We had to take frequent breaks in between to rejuvenate ourselves. The trek leaders kept spurring us on. But with time it got even more difficult as thick 2-3 ft layers of snow impeded our pace constantly. Those who have trekked in similar conditions know how much effort it takes to make a single step against such resistance. In the last part, I literally crawled up with the help of my stick. Finally, I Made It!!! It was amazing. I was so dumbfounded by the view that I kept sitting, staring those endless mountain ranges for almost 15 minutes straight. From left to right, beginning from Choukhamba.,Nandaghunti, Hati-Ghodi, Trishul, Maikatoli, Mrigathuni, The Pindari range..Everything was right before us. Customary photo sessions took place. After all you don't get to visit such places everyday in your life. We spent almost an hour in the top. Now came the scary part, the descent. And this is where I understood the importance of a well qualified trek leader. Naveen bhaiyya was great to say the least. He guided us at every step and helped to cross all the challenging areas offering his hand.  Finally we returned our campsite around 2pm. We spent that afternoon having great fun. Summit was done and dusted and everybody was in high spirits. It was time to return to the folds of civilization the next day.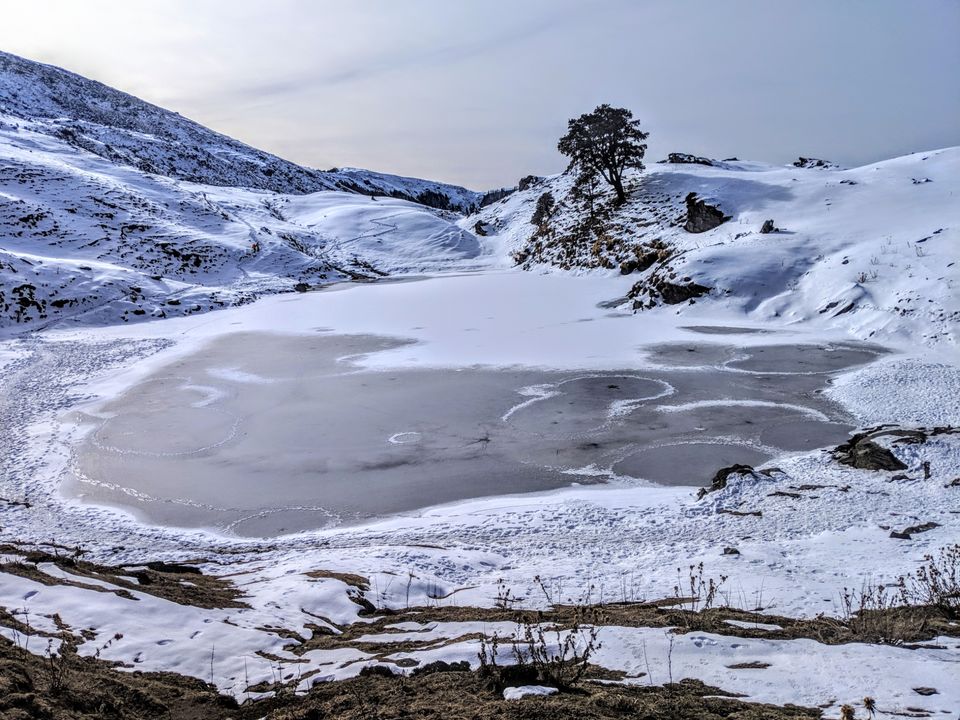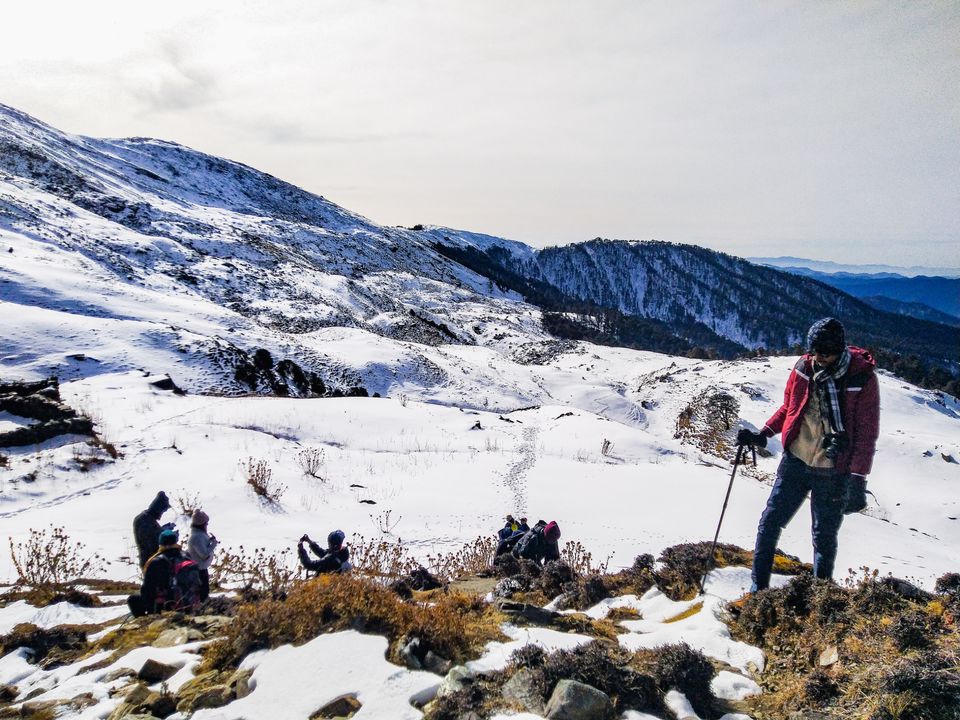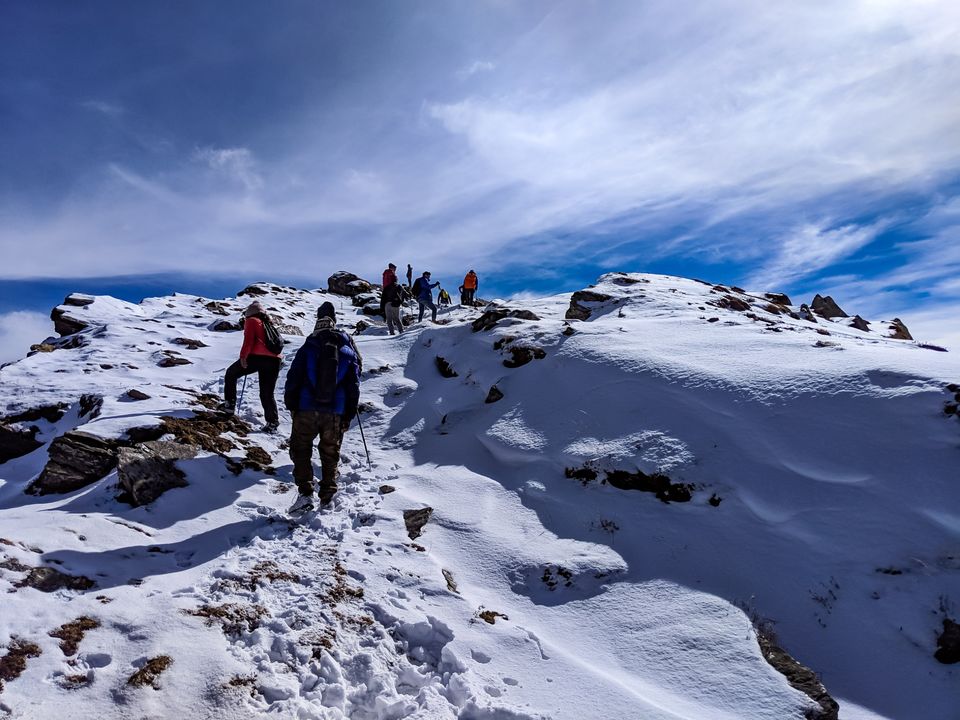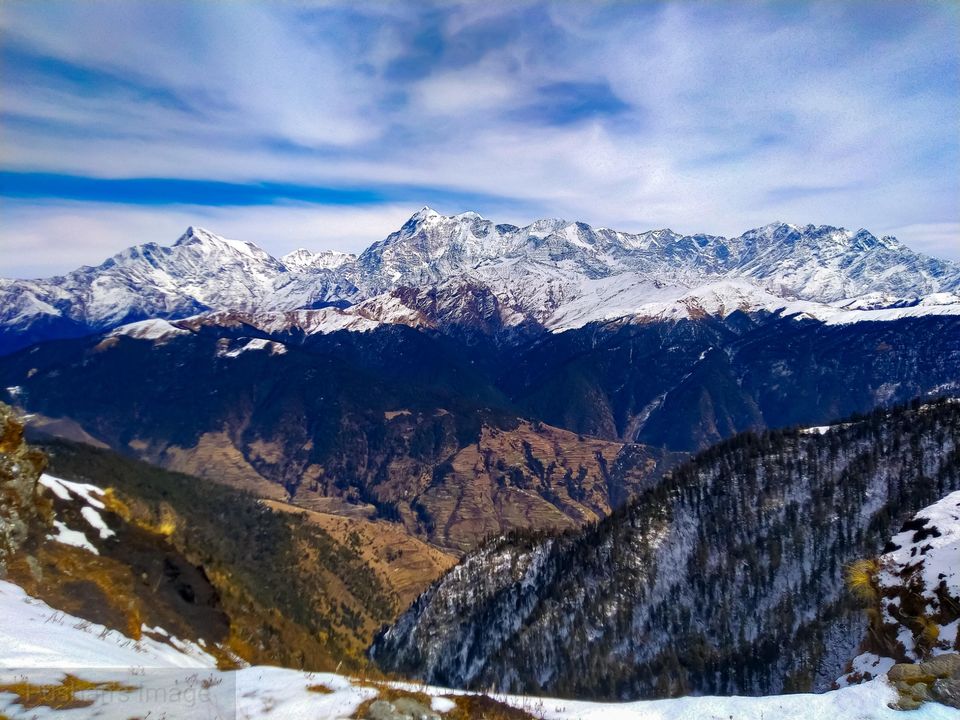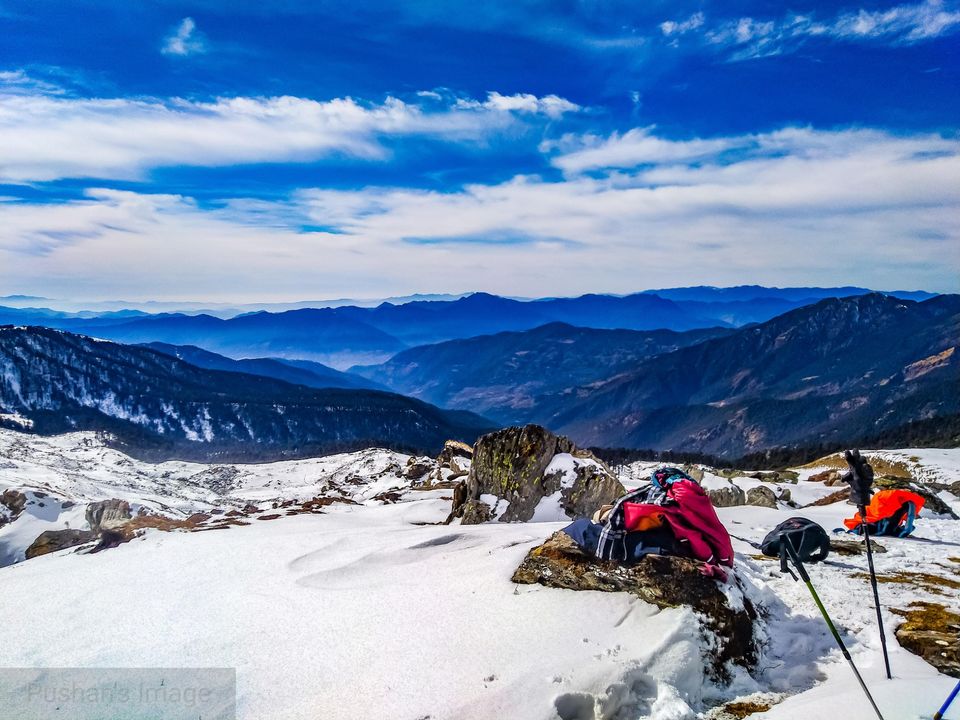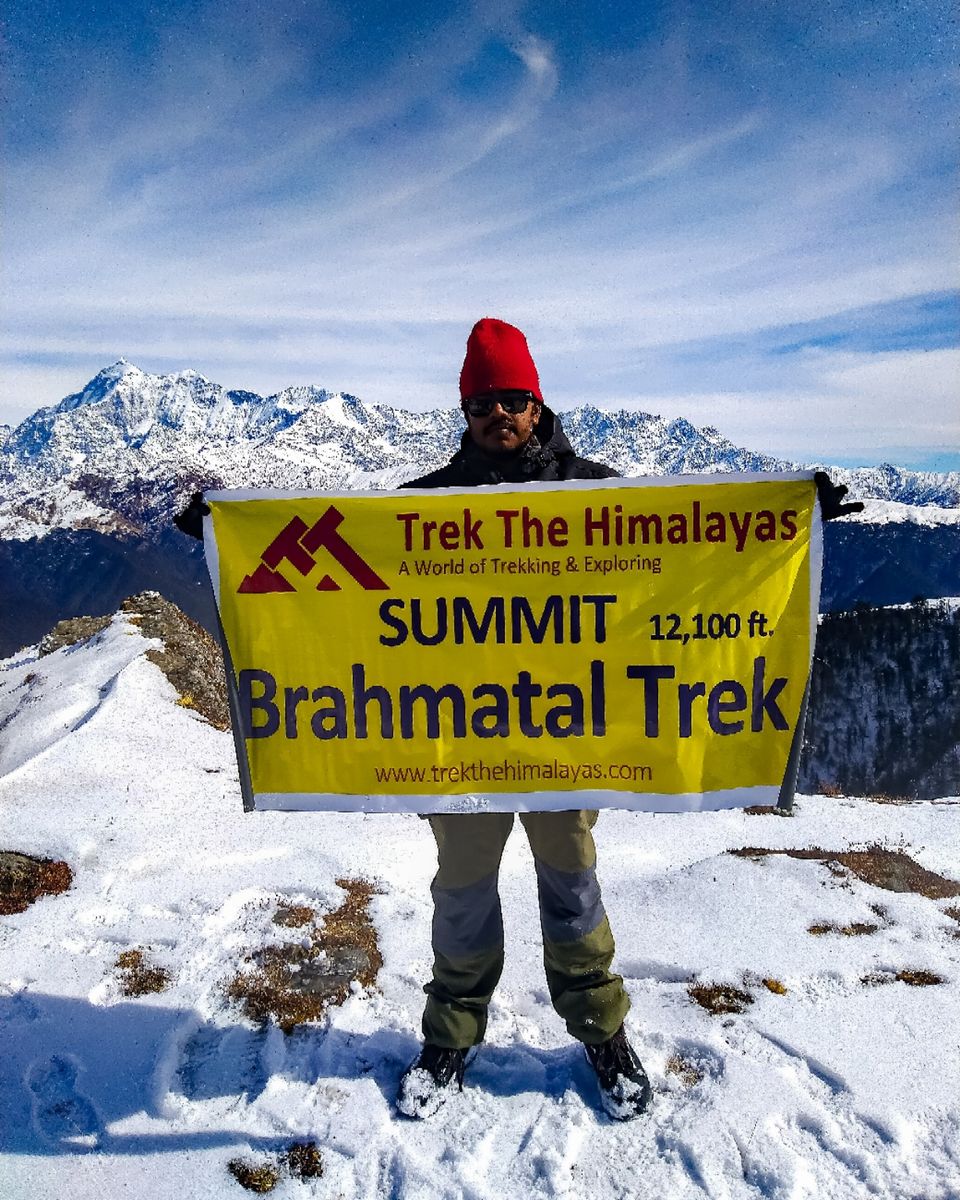 Today was the day of return . This time there were no campsites in between, Upto jhandi top the route was same. From Jhandi top we took a steep descent bypassing bekaltal. Around 4pm we reached lohajung, tired but satisfied with the fabulous experience.