The credit of developing hill stations in India goes to the British era before independence in India. The story of hill stations starts with the making of summer capitals in hilly areas in all parts of India. The prime purpose of developing hill stations was to get rid of the scorching heat of Indian summers. About 50 British hill stations in India were developed before 1947 and they were rightly connected by rail, road and air services to major Indian cities. Now, India has more than 300 hill stations in all parts of India where Himachal, Uttrakhand, and Kerala enjoy the lion share.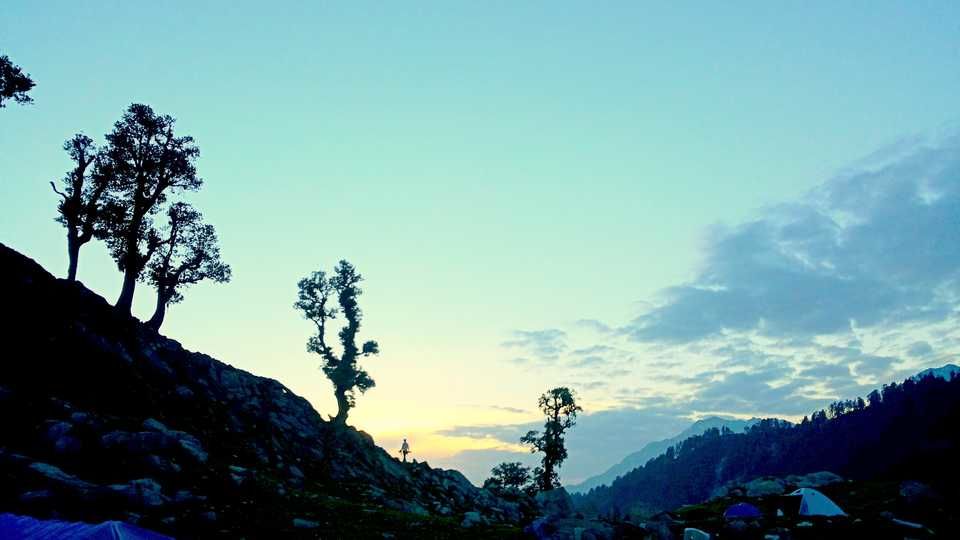 These days, travel enthusiasts and holiday package seekers like to visit top summer hill stations and winter hill stations as per their changing needs. Most people prefer hill stations in India for a honeymoon, hill stations in India with the airport, or hill stations in India with snowfall. On a border category, we can divide major hill stations in North India, East India, West India, South India, and Central India hill stations. Following are 40 popular and offbeat hill stations that you should visit at least once in a lifetime.
Hill Stations in Western India
Hill stations in Maharashtra and Gujarat are primarily counted in Western India and they are a perfect mix of natural splendor, serenity, and adventure. Known for verdant vales and unusual locales, these hill stations attract tourists like a magnet. Visiting these picture postcard destinations will offer you an experience of a lifetime. Ideal for adventure, mountaineering, camping, trekking and paragliding enthusiasts, these hill stations offer every possible opportunity to the seekers of honeymoons, business meets, and family holidays. Let's have a look at some of the important hill stations in Western India that you should not miss at all.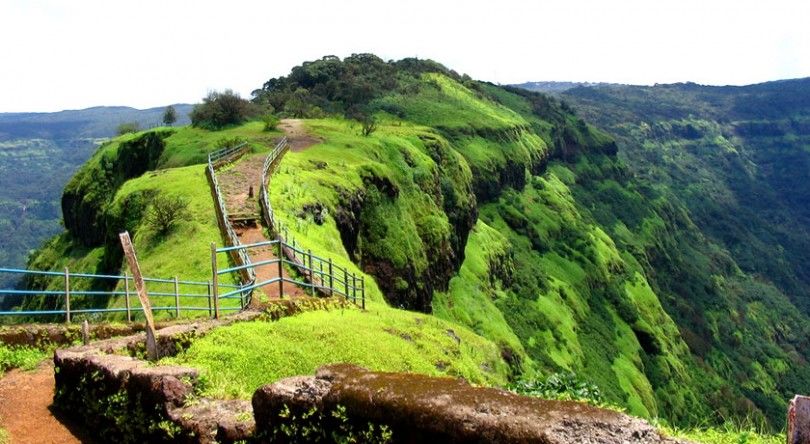 Chikaldhara -Plethora of biodiversity in the scent of coffee
In Amravati district in the Vidarbha region of Maharashtra, Chikaldhara is the only hill station rendering all tourists and visitors a plethora of biodiversity. The only coffee growing area simply boasts of fine-looking lakes, awesome panoramic viewpoints, enchanting waterfalls, and striking wildlife. For a large number of tourists, this place is a big summer retreat. Remember that this is the place where Bheema had killed Keechaka. This place is also enriched with a great wildlife.
Lavasa - First planned hill station in India
In the Pune district of the state of Maharashtra, Lavasa is a perfect tourist haven for exploring gorgeous landscapes and peaceful environment in the Western range of mountains. Interestingly, this hill station is well-planned and ideal for enjoying exciting adventurous activities. This modern day destination has everything that can drag a tourist to this ideal place dotted with picturesque sceneries and man-made and natural infrastructure.
Lonavala - A shorter stay point for Mumbaikars
In the Pune district of Maharashtra, all travel enthusiasts will find a hill station that is famous for its valleys and mountains. With a perfect amalgamation of Sahyadri Ranges, the Deccan plateau, waterfalls, woody meadows, and lush green valleys, this place is a boon for adventure seekers. Come to this lovely place for saying no the noise of the city and try activities of fishing, trekking, and camping to have lots of fun.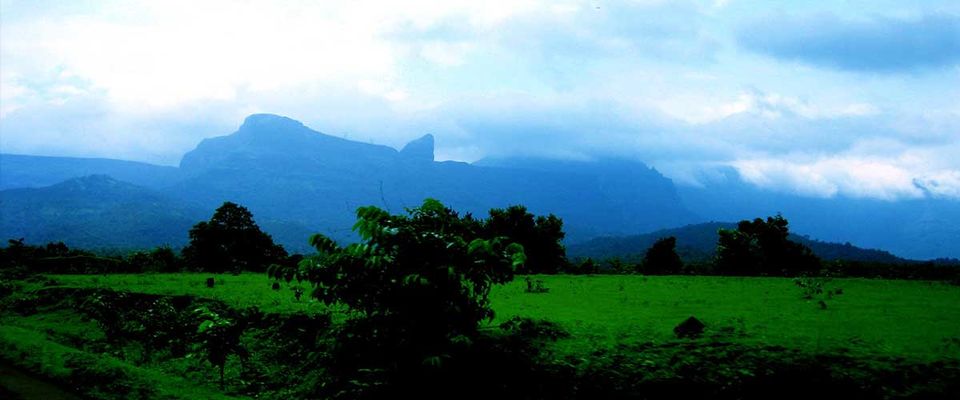 Lonavala point of interest: Hills, Duke's Nose, Karla caves, Bushi Dam, Tungari Lake, and Bhaja caves Best time to visit Lonavala: Oct-May How to reach: Lohegaon Airpor, Pune; Lonavala railway station Concerned tour package: Maharashtra hill station tour packages
Mahabaleshwar - 30 Valley viewpoints with panoramic vistas
In the Western Ghats of Maharashtra, you will find one of the most amazing and the largest of hill stations that make an excellent holiday destination. We call this fantastic landscape as Mahabaleshwar that stands for God of Great Power in the Sanskrit language. There, you will find 30 Valley viewpoints with panoramic vistas around the hill station. The natural prettiness of this place entices nature lovers, film makers, peace seekers and adventure enthusiasts.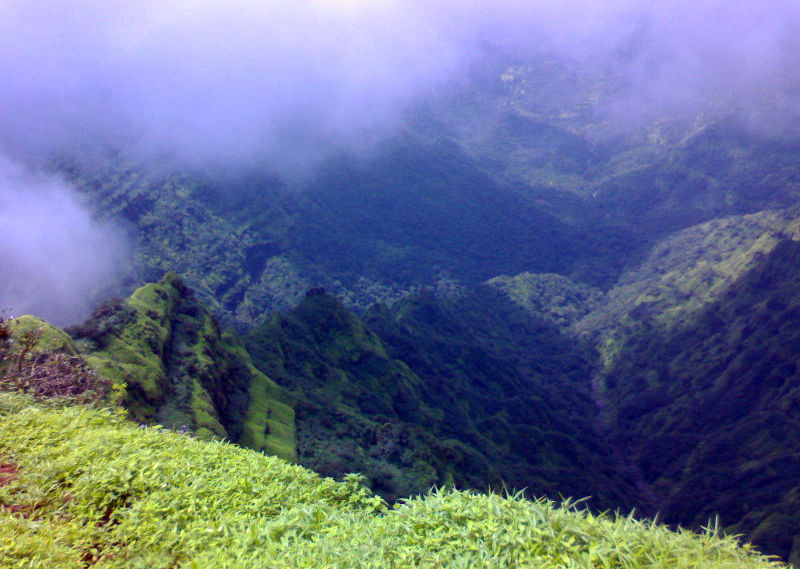 Matheran - Vehicle free forest on the top
Matheran in Raigad District of the state of Maharashtra is a fascinating hill station that also means 'forest on top'. Interestingly, this hill station is an eco-sensitive area and is enriched with a great biodiversity. This quaint hill station is a popular weekend getaway and paradise for nature admirers and wildlife enthusiasts. Come to this place for exploring the scenic beauty of Matheran and increasing travel experience in a hill station where you find no cars and buses honking badly.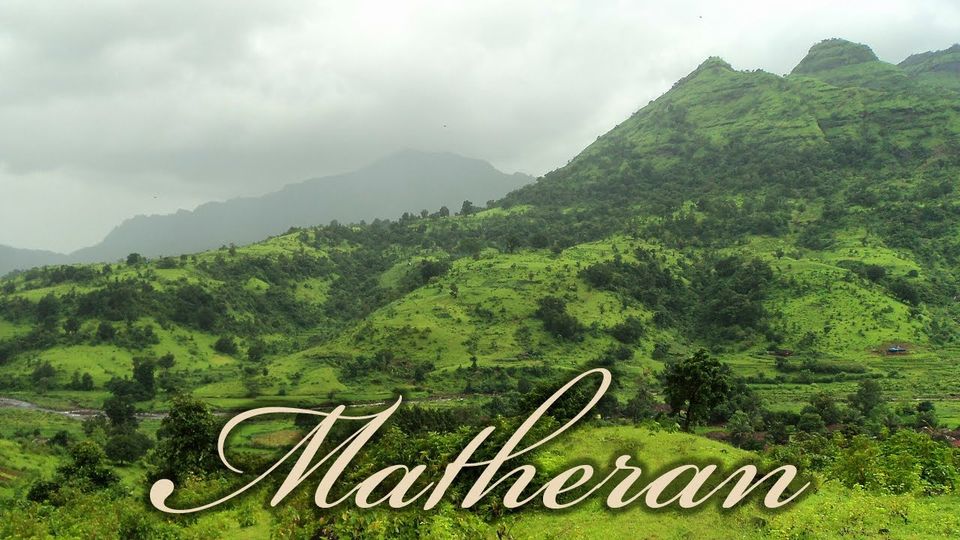 Mount Abu - Quiet, cool summer capital of Rajasthan
Mount Abu is the only hill station in Rajasthan and proudly located in the Sirohi district of Rajasthan. The hill station is assumed to get its name from Arbuda, a serpent god. With many ancient and medieval sites, the hill station is dotted with lush green forests. It is also famous for its Dilwara Jain temple. Come to this place for enjoying Rajasthani handicrafts and classical music and folk dance performances in summer.
Panchgani - A hill station with high oxygen content
If you are looking for a hill station that is ideal for trekking, family, and kids, simply come to a hill station that lies between five hills of the Sahyadris in Satara district of Maharashtra. Panchgani is a fantastic place having a background of mountains and coastal plains. It is a perfect haven for travel enthusiasts and nature lovers as it delivers a serene ambiance around for all who need an escape from the city life. Come to this place for enjoying the unpolluted air and a higher oxygen content around.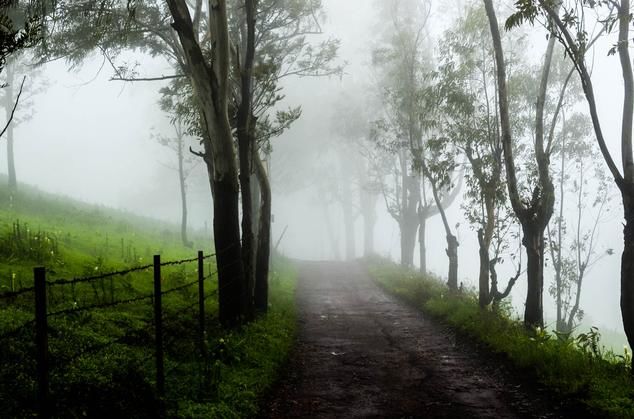 Wilson Hills - 5 points to enjoy sea views
In Valsad district of Gujarat, there is a hill station in the close proximity of Pangarbari Wildlife Sanctuary. We call it Wilson Hills and it came into the existence in the memory of Mumbai Governor Lord Wilson in 1927. Dotted with verdant and green ambiance, this place ensures you clear views of the sea. There are five points on the Wilson hills-Marble Chatri Point, Steep Valley Point, Ozone Valley Point, Sunrise Point, and Sunset Point.
NORTH INDIA HILL STATIONS
People living in and around Delhi or North Indians living in plains like to search the best hill stations near Delhi. When they go online, they look for an ideal destination that offers them peace, adventure, and majestic views of natural wonders around. From snow-laden hills to deep valleys and from mighty rivers to local attractions, travelers like to have everything smooth. This can be made easy through all-inclusive tour packages for hill stations in Himachal Pradesh, Uttrakhand, Jammu, Kashmir, Leh, and Ladakh. Check out some prime and unexplored gems of North India by going through the following ones: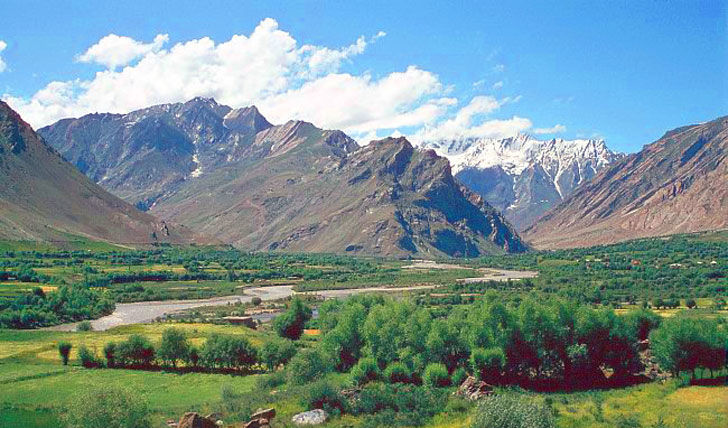 Auli - Skiing spot in snow-capped mountains
In Uttrakhand, Auli is simply and without any doubt is one of the best hill stations in India that catch all eyes for its widespread natural beauty and tag of skiing destination. Come to this place for both pleasure and adventures. In winters, Auli offers the best skiing slope to adventure seekers. Spend some quality time and holidays in this must visit destination, you simply need to have the best skiing tour packages or hill station tour packages from leading travel agents.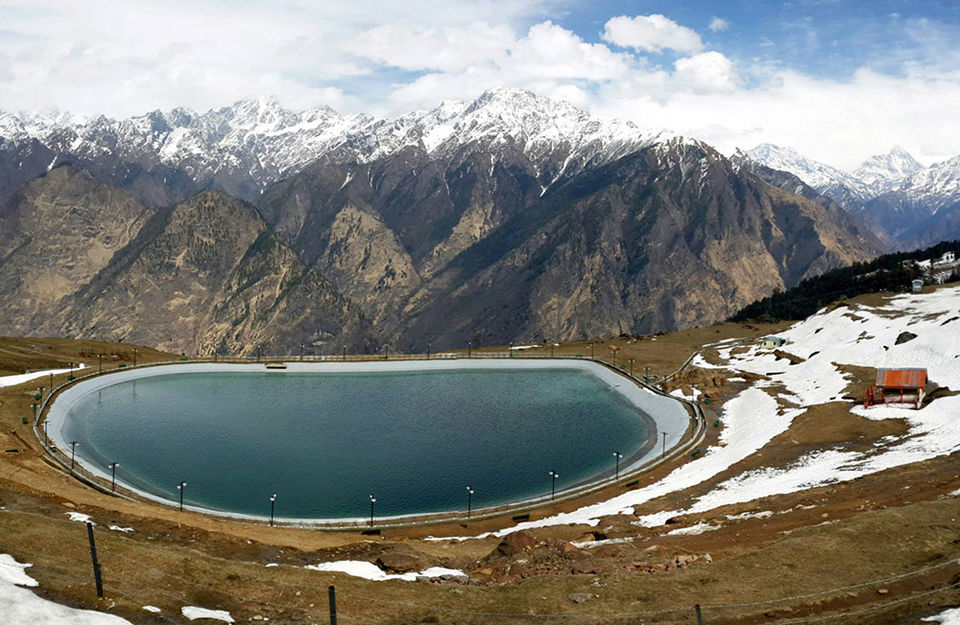 Auli Sightseeing tourist spots: Asan barrage water sports resort; Bidhauli a serene, quaint wilderness destination; Chattrakund sweet water lake; Dayara Bugyal for panoramic views of the Himalayas; Gurso Bugyal and Kwani Bugyal beautiful meadows; Joshimath very old temple from the 8th century; Mundali for a breathtaking view of the snow clad Himalayas; Munsyari a baby Kashmir; and Nanaksagar Matta for water sports Best time to visit Auli: Winters (for adventure lovers and skiers) How to reach: Jolly Grant airport Dehradun (279 km); Haridwar railway station (273 km); Regular transportation from Joshimath Concerned tour package: Uttrakhand adventure tour package, Uttrakhand honeymoon tour package
Chail - Idyllic summer destination for Delhitties
In Himachal Pradesh, Chail is a perfect and cool ambiance for Delhiites who are looking for a frequent escape from the parching heat of Delhi during summers. This must visit hill station offers you scented forests, star-studded sky, fruit-laden orchids, and magnificent views of the valley. Come to this special spot if you are looking for hill stations near Delhi for enjoying a picnic with friends and families in the land of dense pine forests.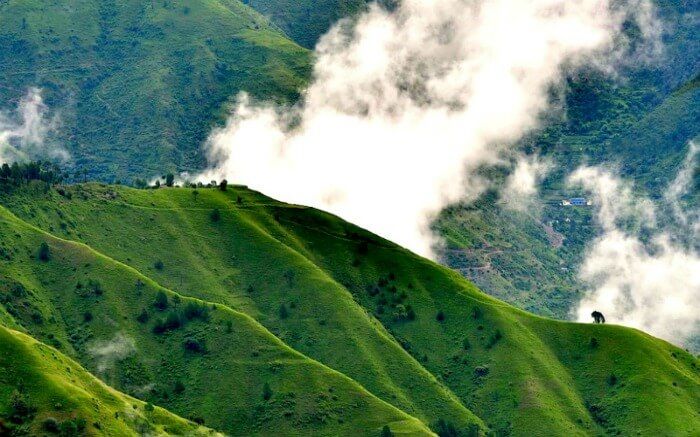 Chamba Valley - Picturesque background for holiday memoirs
The land of hill kingdoms, temples, and monasteries, Chamba Valley is an offbeat holiday destination and one getaway you have always dreamt of. Existing on the bank of the Ravi River, the land of relic, art and scenic beauty is a great escape from the hectic and wearisome city life. Come to this famous hill station for spending some quality time in a cool ambiance around that offers you nothing less than the perfect and picturesque background for holiday memoirs.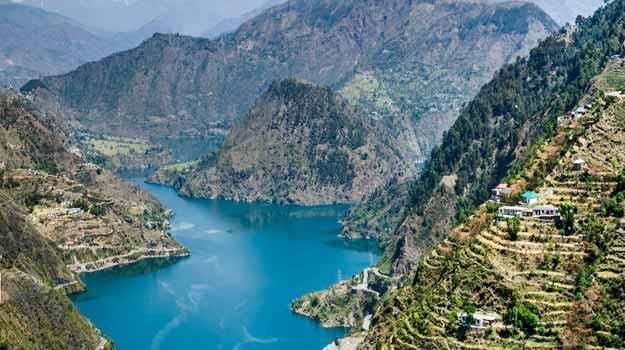 Chamba Valley Sightseeing tourist spots: Lakshmi Narayan Temple; Brajeswari temple; Chamunda Devi Temple; Gandhi Gate; Bhuri Singh Museum; Champawati Temple; Chaurashi Temple; Chaugan grassy meadow; Lama Dal lake; Pangi Valley; Rang Mahal; Chamera Lake; Ghadhasaru Lake; Katasan Devi Temple; Narayana Temple; The Chamba Rumal, and Hari Rai Temple Best time to visit Chamba Valley: Summers (for nature lovers and picnic lovers) How to reach: Gaggal airport in Kangra Valley (180 km); Pathankot railway station (122 km) Concerned tour package: Tour packages for Himachal
Chopta - Trekker cum explorer's heaven in Mini Switzerland
In Rudraprayag district of Uttrakhand, Chopta is an offbeat holiday destination that will surely take your breath away with its natural exquisiteness. It is simply one of the most popular hill stations in Uttrakhand. Come to this only valley town destination for having a life altering experience and brush up your skills to trek on nearby hills and explore the world around so that you can have something that you always miss in Delhi and its nearby locations.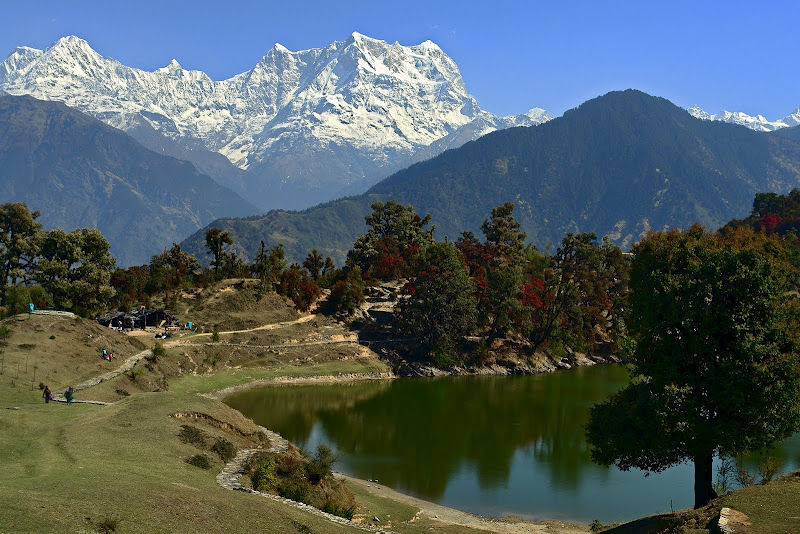 Chopta Sightseeing tourist spots: Kedarnath wildlife sanctuary; Tungnath Shiva Temple; Gopeshwar town with salubrious climate; Kanchula Korak Musk Deer Sanctuary; Ukhimath Best time to visit Chopta: Summers (for trekkers and camping enthusiasts) How to reach: Jolly Grant airport (226 km); Rishikesh Railway station (209 km); motorable roads Concerned tour package: Uttrakhand adventure tour package
Dharamsala - Monk Land Little Tibet
An offbeat holiday destination and a quaint hill station in Himachal Pradesh with snow-capped mountains take you to a monk land where you find a cool and mesmerizing ambiance around. Dharamsala that lies on the high slopes of the Kangra Valley invites you to be a part of its exceptional natural beauty that is untouched and virgin. Also, come to this land for enjoying the popular festivals of Buddha Purnima and Drukpa Teshi. This hill station is simply a unique blend of the traditional and cultural hub and can be your next honeymoon destination.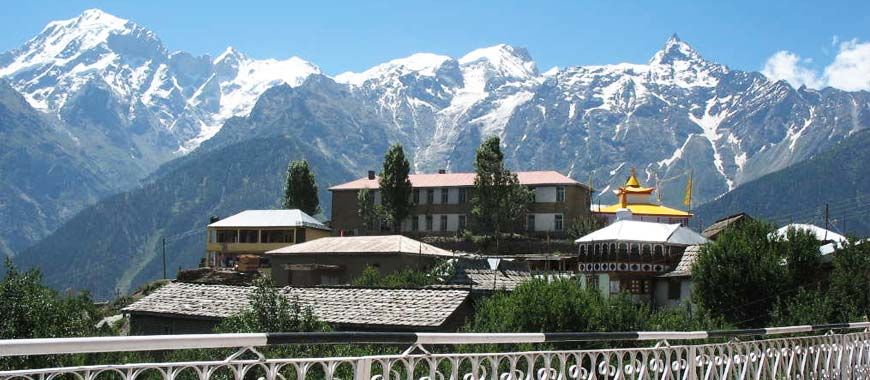 Gulmarg - A blessed land endowed with astonishing beauty
When we talk about a fantastic cup-shaped meadow of flowers in one of the most happening hill stations in India, Gulmarg catches all eyes. Come to this marvelous place for having a date with beautiful landscape and try some special adventure sports-trekking, skiing, and golf. This place has been a big background for several Bollywood flicks. This is a popular winter and summer destination for millions as it is a golfer's paradise in summer and big delight of skiers in winter.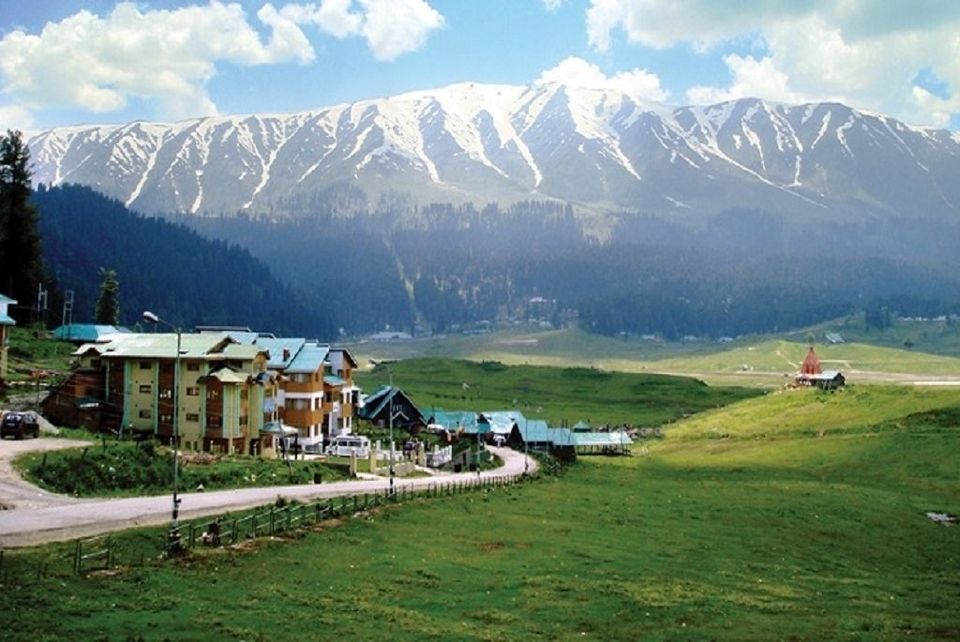 Gulmarg Sightseeing tourist spots: Skiing and heli-skiing; Gondola Lift; Biosphere reserves; Ferozpore Nallah or water meets; Alpather Lake; Khilanmarg; Shrine Of Baba Reshi / Ziarat Of Baba Reshi; and the Ningli Nallah Best time to visit Gulmarg: Summers and winters (for golfers and skiers) How to reach: Badgam airport; Jammu railway station Concerned tour package: Kashmir Tour Packages, Kashmir honeymoon package
Kasauli -The abode of endangered species of Himalayan
In the Solan district of Himachal Pradesh, there is an offbeat travel destination and we call this Kasauli-the picturesque hill-station of Northern India. This hill station is known for mighty hills, exquisite pine forests, and the Himalayas covered with snow. Cleanliness and accessibility are the two words that clearly define why Kasauli is a pleasant alternative to Shimla hill station when you want to stay away from crowds and like to spend some quality time in a serene and calm ambiance.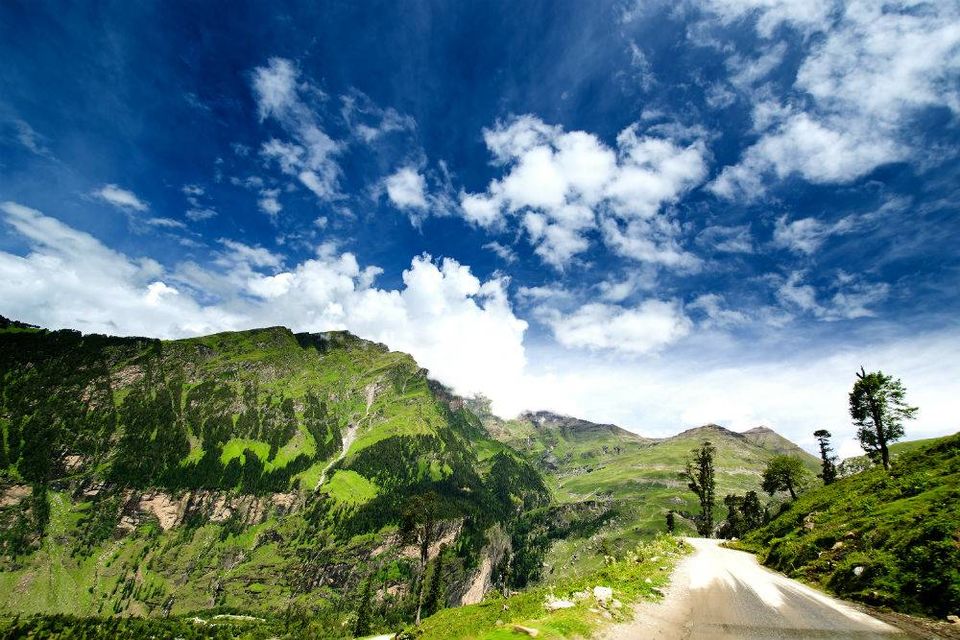 Kufri - A summer resort for striking trekking and hiking trails
If you want to see a widespread white sheet of snow covering the mighty Himalayas that gives adventure sports' lovers a reason to enjoy trekking and hiking, then come to Kufri, a tiny and charming hill station in the land of Himachal Pradesh. Come to this place for enjoying skiing, tobogganing, pony, and yak ride. The snow clad hilly slopes of this hill station invite all tourists with open arms and give them a reason to bring the best out of their next travel to this mesmerizing place.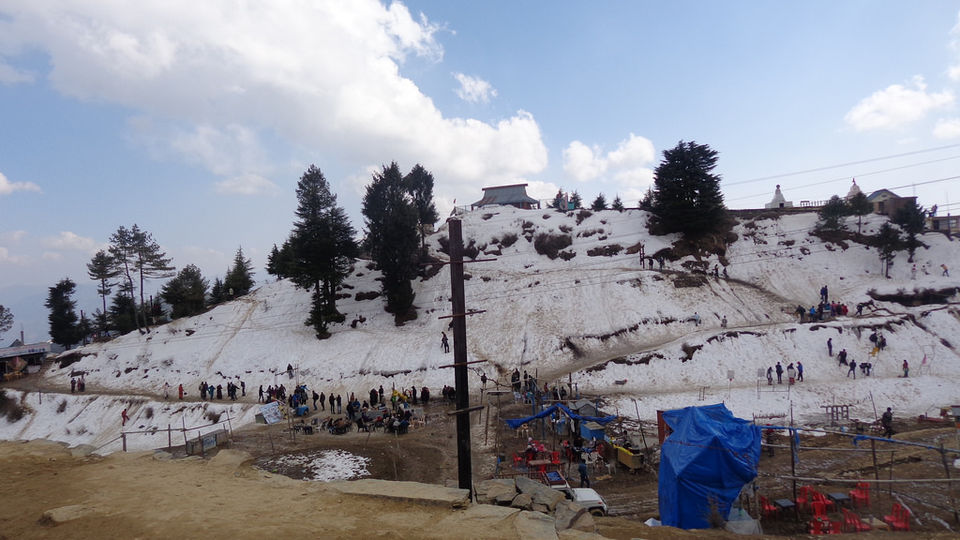 Leh - Majestic mountain in the home of Lama
This fascinating hill station is the capital of Ladakh is one of the most hill stations in North India. On the banks of the Indus River, the home of Lamas and the Buddhist Monks tempts tourists from all over the world to have a date with the majestic boulevards, valleys, mountains and river in an effective manner. Come to this unique hill station for enjoying some adventurous activities-Mountain Climbing, Cycling, Yak Safaris, Mountaineering, and Jeep Safari Tours. This destination is ideal for having a visit in summers and winters as well.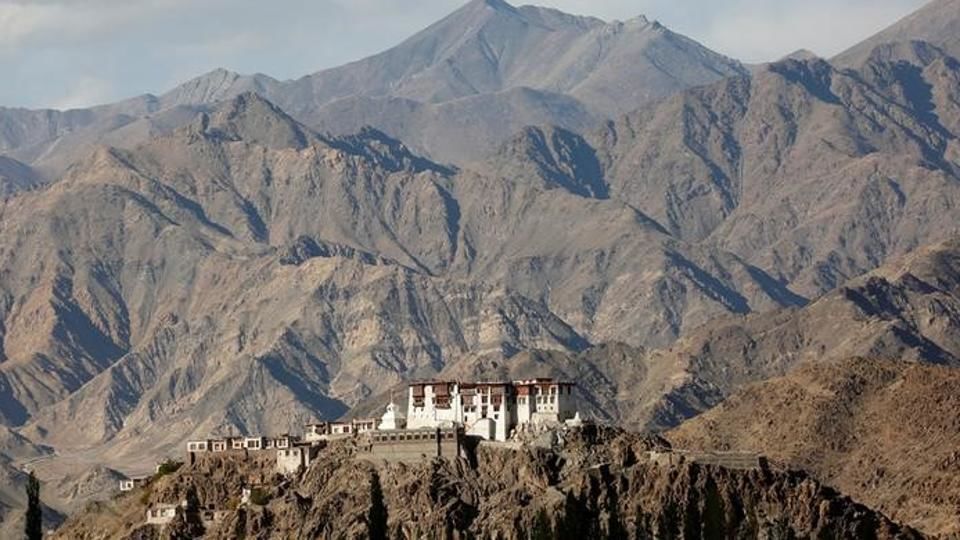 Leh point of interest: Shey Palace, Leh Palace, Thiksey Monastery, Zanskar Valley, Dras Valley, Chamba Temple, and Shanti Stupa Best time to visit Leh: Summers and winters How to reach: Leh airport; Kalka railway station Concerned tour package: Leh Ladakh Tour Packages
Munsiyari - Gateway to various tracks to Himalaya
In the Pithoragarh district of Uttarakhand, Munsiyari hill station opens ways for many treks into the heart of the great Himalayan mountain range. As its name suggests, this hill station is a place with snow and majestic peaks for mountaineers, tourists and nature lovers. If you are visiting this place, don't forget to have the best glimpse and views of the sunrise and the sunset. Come to this place for attaining some real peace from the hustle and bustle of the city. Come to this lovely place for taking a part in local events, such as Jauljibi Fair, Phool De, and Olgia.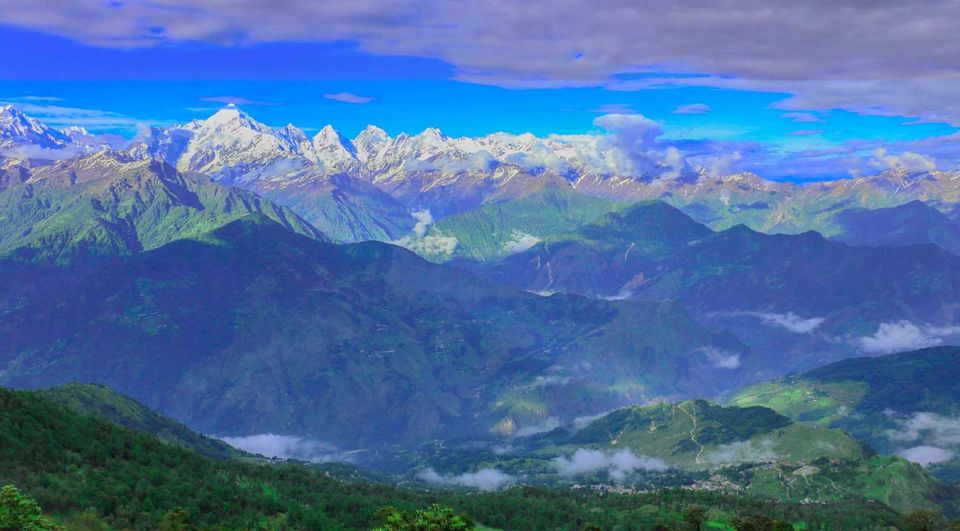 Phalagam - A track to the holy Amarnath Yatra
In the Anantnag district in the state of J&K, Pahalgam hill station is concerned with the holy Amarnath Yatra. The literal meaning of Pahalgam is "a shepherds' village" and probably this is the most popular hill resort in the valley. The base track to the annual pilgrimage to the cave-shrine of Amarnath is also famous for several adventure activities, golf, horse riding, trekking. Come to this lovely place for trekking and excursions to glaciers, shrines and other scenic places.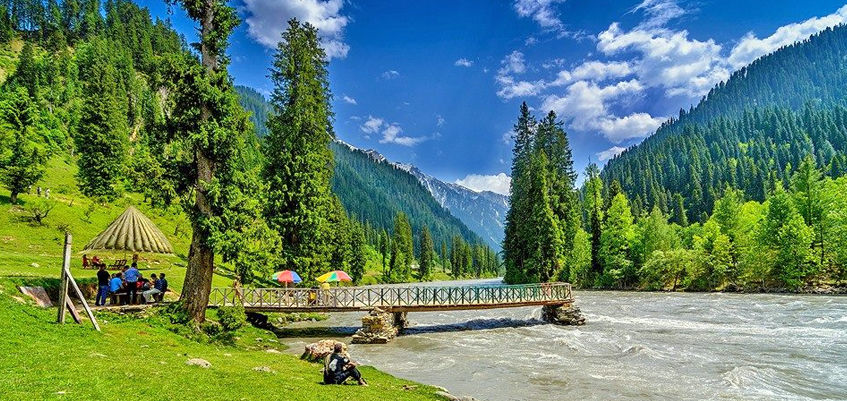 Pithoragarh - A little Kashmir in Uttaranchal
Sharing a border with Nepal and Tibet, this small hill station in the Pithoragarh district of Uttarakhand is a beautiful destination that ensures all visitants crystal clear views of the snow-laden Panch Chulhi, Nanda Devi and Nanda peaks. Interestingly, this unique hill station is an important gateway to the spectacular Milan Glacier, Chota Kailash, and Namik. Moreover, there are six passes to Tibet that you can find easily in Pithoragarh. Come to this place for enjoying cultural-religious fairs.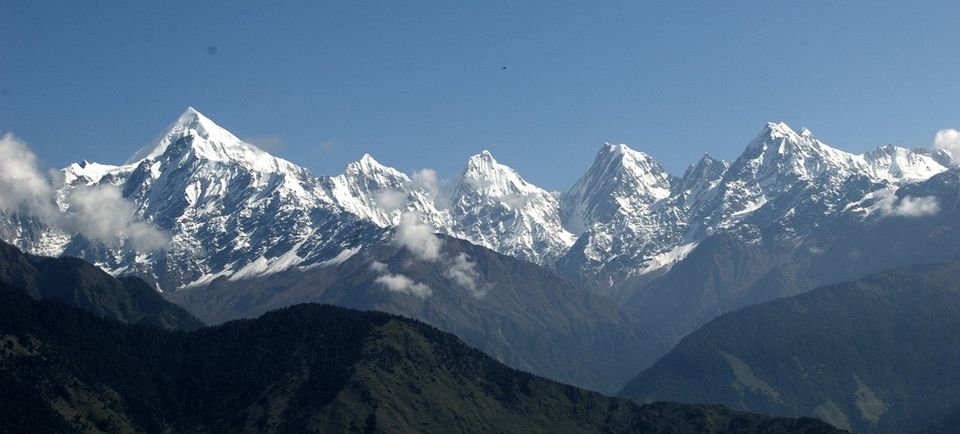 Dhar Kalan - Hidden treasure on less-traveled roads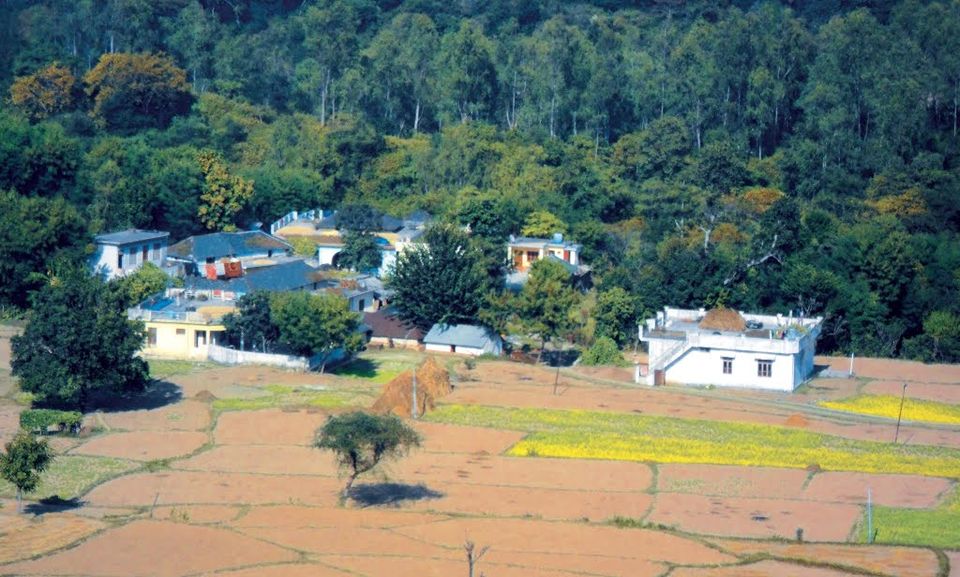 In the Pathankot district of Punjab, Dhar Kalan is a quiet hill station where the natural environment inspires all visitors to spend some quality time there. It is located 67 km from Gurdaspur. Hunky Dory is a famous hill station there. This quaint hill station also shares a border with Jammu & Kashmir and Himachal Pradesh. Come to this place for spending some quality time with friends and families.
Central India Hill Stations
Hill stations in central India are not in numbers, they are just a few. But they have the ability to attract visitors from all walks of life. You can visit Panchmarhi and Manipatt in Madhya Pradesh and Chhattisgarh respectively. These are green and good hill stations in India for honeymoon. Just go through the content and find why these two catch all eyes and make their presence felt.
Pachmarhi - Blessed with myriad natural attractions
Panchmarhi or Satpura ki Rani ("Queen of Satpura") is a quaint hill station in Madhya Pradesh with a number of natural attractions. Come to a pleasing and soothing hill station to have a real date with rocky hills, ravines, stunning forests, spectacular waterfalls, tranquil water bodies, and hushed glades. This hill station was developed by British officer Captain Forsyth before independence. This tourist place is ready to give you an amazing and memorable experience.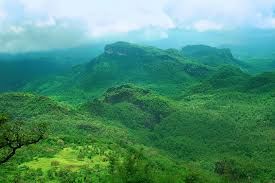 Manipatt - Mini Tibet on a plateau
In the Bilaspur district of the Chhattisgarh state, Manipatt is a tiny hill-station in Chhattisgarh state which is almost unexplored by travelers. With candid and striking views of green valleys, Tibetan settlements, thick forests, waterfalls, tribes, voluble streams, this hill station renders a serene ambiance. It is also famous by other names such as Shimla of Chhattisgarh or Mcleodganj of Chhattisgarh. This place is a good option for trekking, parasailing, paragliding, trekking, and mountain climbing.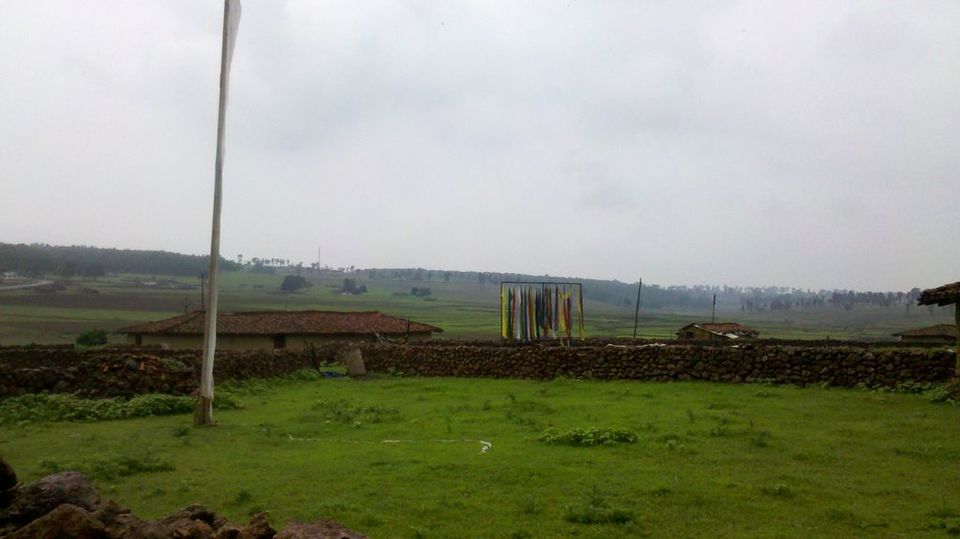 South India Hill Stations
There are lots of must see hill stations in South India that you should visit at least once in a lifetime. When we talk about top options, we talk about top hill stations in Kerala, Karnataka, and Tamilnadu. If you are interested in visiting South India and book an adventure or honeymoon package online, you need to search things by typing some keywords in Google: Best hill stations in Karnataka, best hill stations in Tamilnadu, and best hill stations in Karnataka. Have a look at some of the prime and least explored destinations that can improve your next traveling experience to South India in an effective manner.
Anantagiri - A perfect retreat to the blistering summer
112 km from Visakhapatnam, on the hills of the Elysian Tirumala, you will find a quaint hill station that is a haven for nature lovers, pilgrims, and tourists. Come to Anantagiri offbeat holiday destination as it offers you a trekkers' paradise in the land of mango groves and orchards. The famous Bhavanasi Lake of this tourist destination is widely considered as the Badrinath of the South. Enchanting coffee plantations on the hill simply make the entire ambiance look out of the description.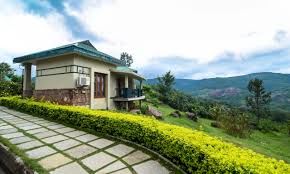 Coorg - Retreat for nature lovers in South India
In the state of Karnataka, Kodagu or Kodaimalenadu or Coorg is an offbeat holiday destination known for coffee plantation and scenic charm and picturesque views. With a rich cultural and historical backdrop, this lovely hill station beckons bold trekkers and rock climbers. Come to this unique place for enjoying the natural wonders around and various popular festivals, such as Madikeri Dassera, Podu, and Huthri.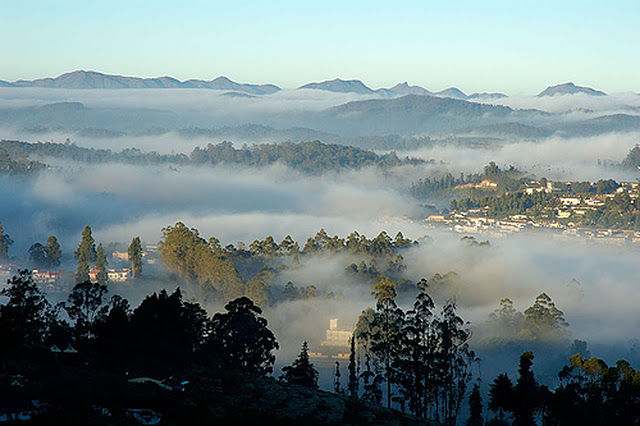 Ooty - the Blue Mountain with a magical charm
Famous for natural beauty, lakes, view points and parks and known as Ootacamund, Udhagamandalam, Udhagai, Ooty hill station is simply a honeymooners' paradise and background for shooting films and television programs. It is one of the best honeymoon destinations in South India. Here you can expect a hygienic climate that reminds you of the English summer. Settled proudly among Doddabetta Hill, Snowdon Hill, Elk Hill and Club Hill, the charming place lets you gather the best memories for a lifetime.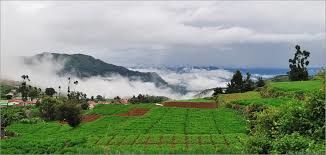 Ooty point of interest: Botanical Garden; Government Museum; Kalhatty Falls; Kandal Cross Shrine; Mudumalai Wildlife Sanctuary and National Park; Ooty Lake Best time to visit Ooty: Nov-June How to reach: Coimbatore airport; Ooty railway station Concerned tour package: Ooty Tour Packages; Hill station tour packages
Kodaikanal - 'The Princess of Hill Stations'
Kodaikanal literally means 'Gift of the Forest' and this hill station in the district of Dindigul and state of Tamilnadu is famous for a variety of trees, backwoods rocks, and enchanting waterfalls. It is simply one of the most preferred hill stations by millions of tourists who are looking for a really tranquil place for spending quality time in a natural ambiance. This hill station proudly exists in the Palani Hills of Tamil Nadu. Come to this famous destination for celebrating summer or winter vacations with your friends and families.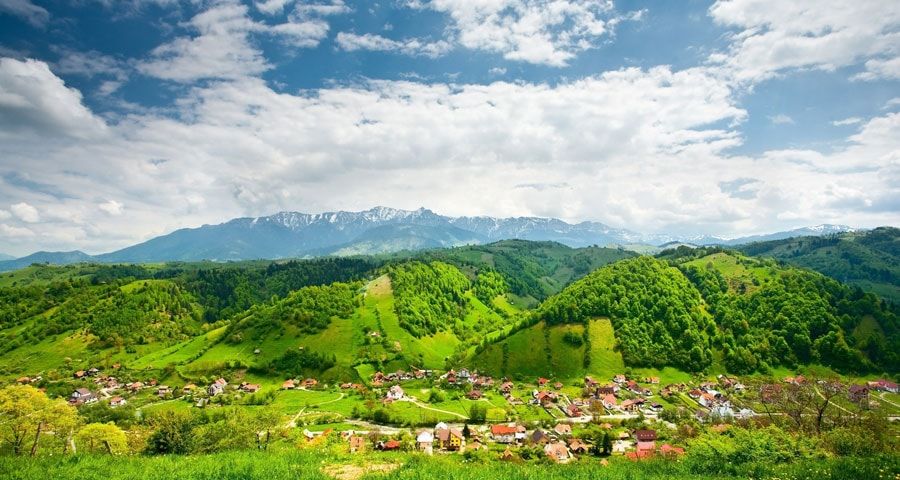 Nandi Hills - A summer resort resplendent with serene beauty
The former summer retreat of Tipu Sultan, Nandidurga is a popular hill station in the Chikkaballapur district of the state of Karnataka. This tourist place is simply a source of the Penner, Ponnaiyar and Palar rivers where visitors can also trek on various smaller hills. This destination derived its name from gets its name from an ancient Nandi temple mounted on the top of the hill. Come to this place to enjoy the natural ambiance, flora, fauna, condensed clouds, and a cool ambiance around.
Wayanad - Mist-capped hills in God's own country
As its name suggests, Wayanad is a mix of two words Vayal and Nadu. Vayal means Paddy fields and Nadu is the land. So, it is a land of paddy fields. Wayanad is exceptionally beautiful and its charm reaches to the next level during the monsoon. This hill station is a great honeymoon spot for millions of love birds and married couples who come here to celebrate their togetherness and enjoy various festivals (Vishu and Karthigai) held during the months of March and April.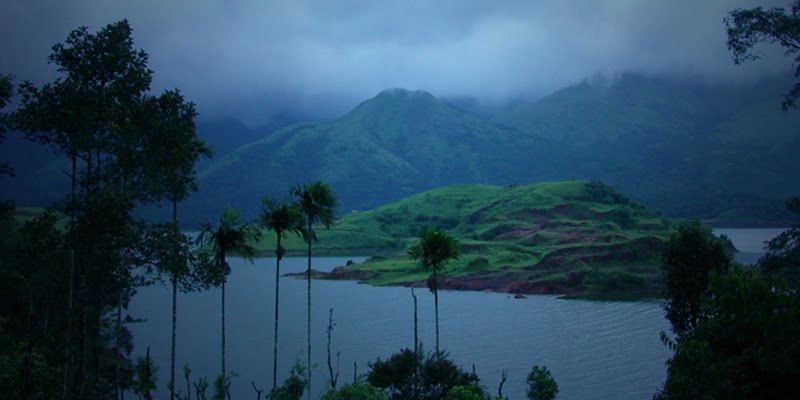 Wayanad point of interest: Sulthan bathery - Edakkal caves, Wayanad wildlife sanctuary, Mananthavady Kuruvadweep island, Thirunelly temple, The Glass Temple of Kottamunda Best time to visit Wayanad: Hot summers How to reach: Kozhikode airport; Kozhikode railway station Concerned tour package: Wayanad tour packages; Kerala honeymoon tour packages
Munnar -The destination for honeymoon seekers
In the Idduki district of Kerala, Munnar is simply a heaven on the earth with a green vision as it is dotted with tea bushes, spice plantations, and greenery. Come to this beautiful place for enjoying activities of nature walks, trekking and bird watching. With lofty mountain ranges, misty peaks, widespread tea estates and peaceful climate, this hill station offers a serene ambiance around. This is one of the most happening and highly popular honeymoon destinations for Indians and foreigners as well.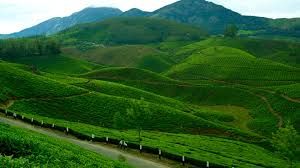 Yeracaud - Lush vegetation in a salubrious climate
In the Shevaroy Hills of Tamil Nadu, Yeracaud is an unexplored hill station that perches on the Eastern Ghats and its pretty landscape makes it a great alternative to expensive hill stations, including Ooty and Kodaikanal. With a green touch of coffee plantations and heavily forested slopes, this place is a wonderful spot for trekkers. There all visitors can easily enjoy the boating sessions in an effective manner.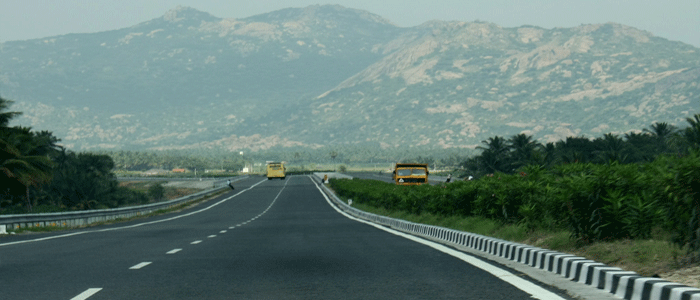 Vythiri - Immaculate natural wealth for nature lovers
In the Wayanad District of the state of Kerala, Vythiri is a well-known hill station for millions of people who like to throng to this place for spending quality time in cottages, log huts, and tree house. Come to this place to enjoy a perfect mix of spice plantations, plentiful forests, and rich cultural tradition. This unique hill station has everything you need to get lost in the real magic of lakes, peaks, and forests in an amicable manner.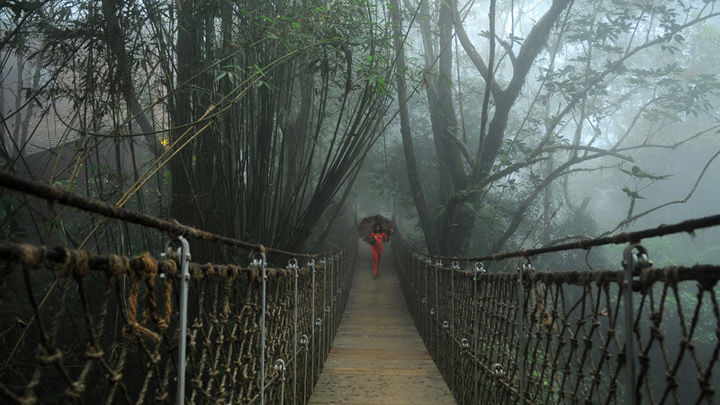 Ponmudi - Explore the wilderness of the Golden Valley
In the Thiruvananthapuram District of the state of Kerala, Ponmudi is a famous hill station perched well in the lap of Mother Nature. Placed well on the rolling hills of the Western Ghats, this unique tourist destination has been dotted with tea-plantations, green hills, enchanting valleys, sparkling, waterfalls, and streams. For tourists and picnic spot finders, this place offers trekking and mountain-climbing on Agasthayarkoodam.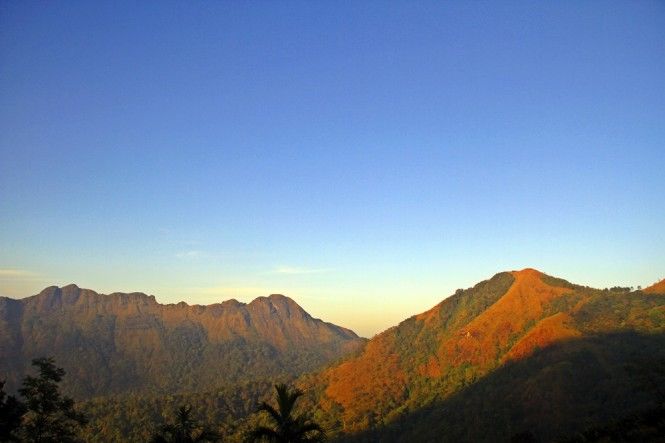 Hill Stations in North-East
If you want to find the best romantic places other than Munnar or Manali, then Sikkim, Gangtok, and Darjeeling are ready to give you something that you would surely miss with other destinations. People who visit North-East like to search for the best hill stations near Kolkata or hill stations in eastern India famous for tea gardens. For such people, Darjeeling and Sikkim tour packages can be a surprising element. From Assam to Meghalaya and from Nagaland to Sikkim, there are lots of hill stations that can smite you with their natural glance. Find out the best hill station of your choice from the following list to spend your next travel to North East.
Darjeeling -Bang in the land of thunderbolt
In India, North-East is such a beautiful place where peace prevails around in all corners. There you find giant mountains, deep valleys, fast flowing rivers, and crystal clear lakes along with a wide variety of flora and fauna. It is the most visited tourist destination in West Bengal. Natural ambiance, monasteries, and exciting mountain activities are enough to say why you need to come to Darjeeling for spending some quality time.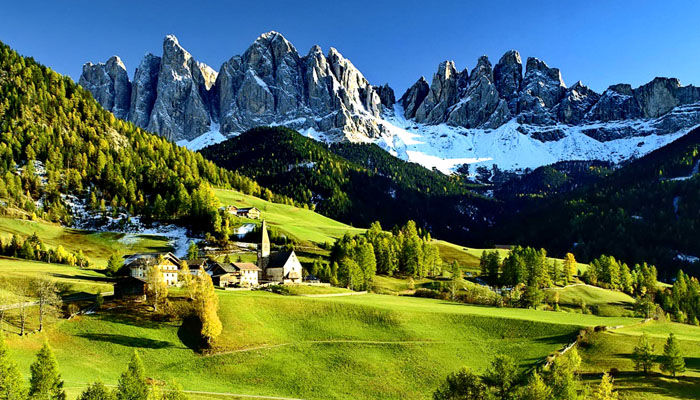 Darjeeling point of interest: Natural History Museum, Himalayan Mountaineering Institute, The Lebong Race Track, Tiger Hill, Tibetan Refugee Centre, Bhutia Busty Gompa, and Zoological Park Best time to visit Darjeeling: Throughout the year How to reach: Bagdogra Airport (90 km); Jalpaiguri and Siliguri railway station Concerned tour package: Darjeeling Tour Packages; Sikkim Tour Packages
Gangtok -Land of monasteries in lush green forests
Gangtok is the capital of Sikkim and a wonderful hill station where spectacular and tremendous views of the Kanchenjunga Range take you to another world. Undoubtedly, it is one of the most famous hill stations in North East that give all visitors a reason to feel happy and excited in a cool and natural ambiance. Gangtok is a trekker's paradise and allows you to go on Yangang, Pemayangtse, Dzongri, Thangshing, Chaurigang, Tashiding, Khechopalri, Tsokha Rabongla, and Sikip treks.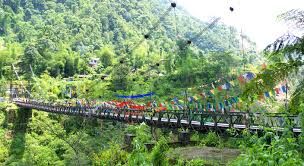 Kalimpong - A less travel world of natural wonders
In the district of Darjeeling in the state of West Bengal, there is a less-known hill station that is vibrant and full of beautiful landscapes. Come to this place for enjoying adventures, wildlife, and trendy spots. Quiet atmosphere, snow-capped Himalayan peaks, lush greenery, and multiple flora and fauna are some of the striking features of Kalimpong that attract all tourists to the North East gem of India. This is also a trading gateway between Tibet and India is full of different cultures and activities.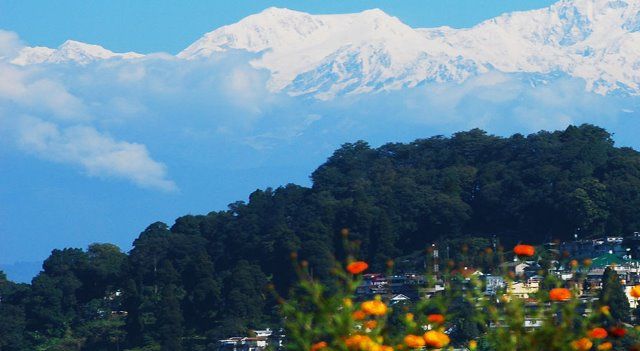 Mirik - Rejuvenating tired urban soul
In the district of Darjeeling in the state of West Bengal, there is another hidden gem and we call it Mirik that lies about 49 km away from Darjeeling. Mirik is dotted with forested Himalayan hills and is surrounded by lush greening, including tea estates, orange orchards, and cardamom plantations. Come to this place for enjoying natural wonders around and some adventures that simply make you feel comfortable while visiting here with a tired urban soul.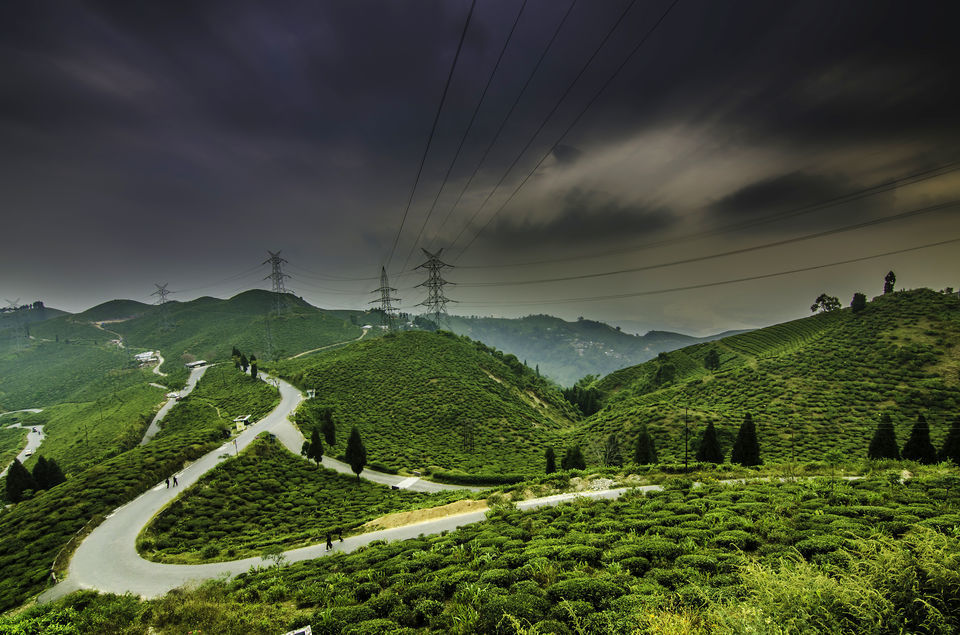 Maibam Lokpa - A placid hill station that faced a war
In the Manipur state, all tourists will find Maibam Lokpa Hill or Red Hill. This tourist place is a historical hillock that attracts both Indian and foreign travelers. There, you will be able to visit the Japan War Memorial in order to pay a tribute to brave soldiers who lost their lives in the war. This quaint destination is also famous as "Maibam Lokpa Ching".
Shillong - Natural wonders of the 'Scotland of the East'
In the capital of the Indian state of Meghalaya, Shillong is a natural wonder to all travel enthusiasts who want to set out on a sojourn to the home of the tribal Khasis. It shares some similarity with the Scottish highlands. That is why it is christened with a new name 'Scotland of the East'. It got its name from the word "Leishyllong" that means God who resides on the Shillong peak. With lakes, waterfalls, mountains, and forests, this hill station has the best ambiance for all.
Tawang - Fascinating natural beauty in the land of Monpasis
In the state of Arunachal Pradesh, there is a beautiful city and hill station that looks magnificent with a few wonderful sceneries. Interestingly, this city is home to the Monpa tribe. There you will find ancient and biggest Buddhist monasteries. During snowfall, this hill station becomes a perfect land for adventures. Come to this hill station that shares border with Tibet and Bhutan and gives you a reason to get lost in the magic of natural wonders.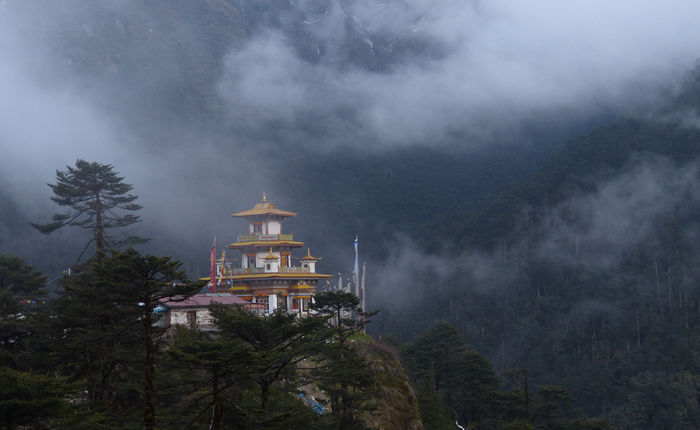 From this list of Indian hill stations, you can find some tourist places good to escape the summer heat, some are good to play with snow in winters, and some are good to view landscapes in the monsoon seasons. So, pack your bag and choose the right season and right time to celebrate your leisure time with friends and families.