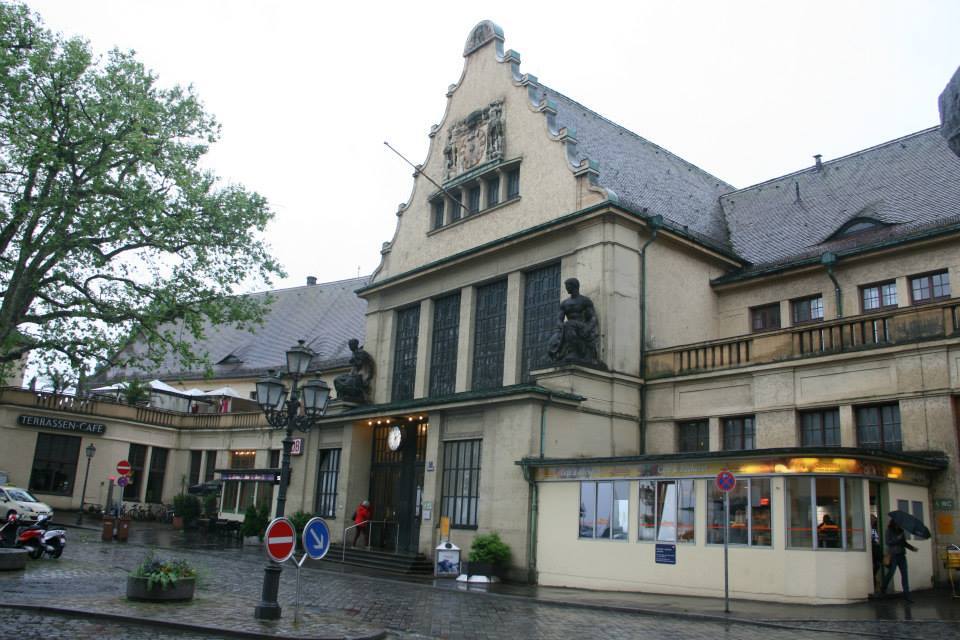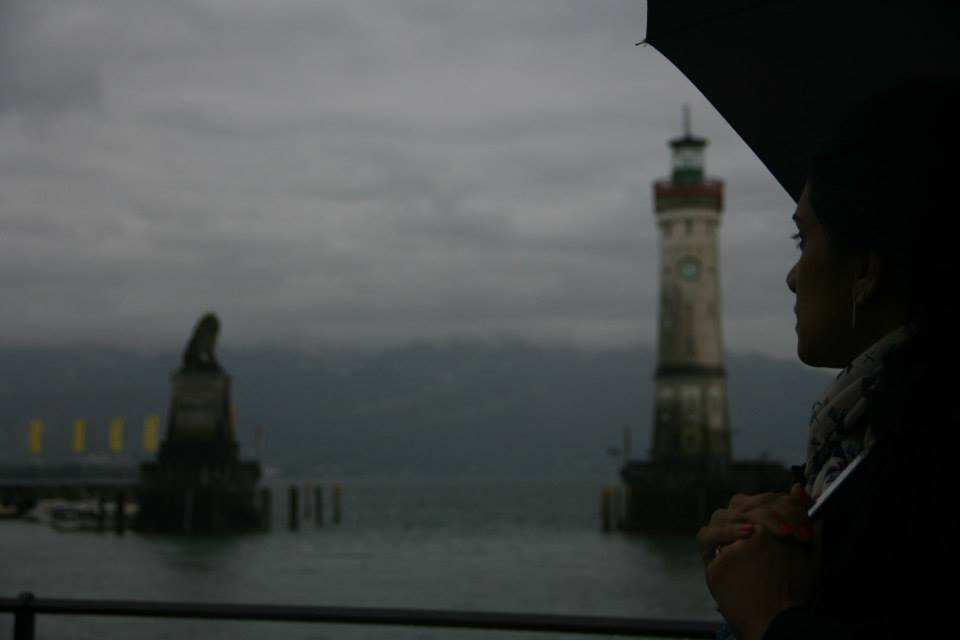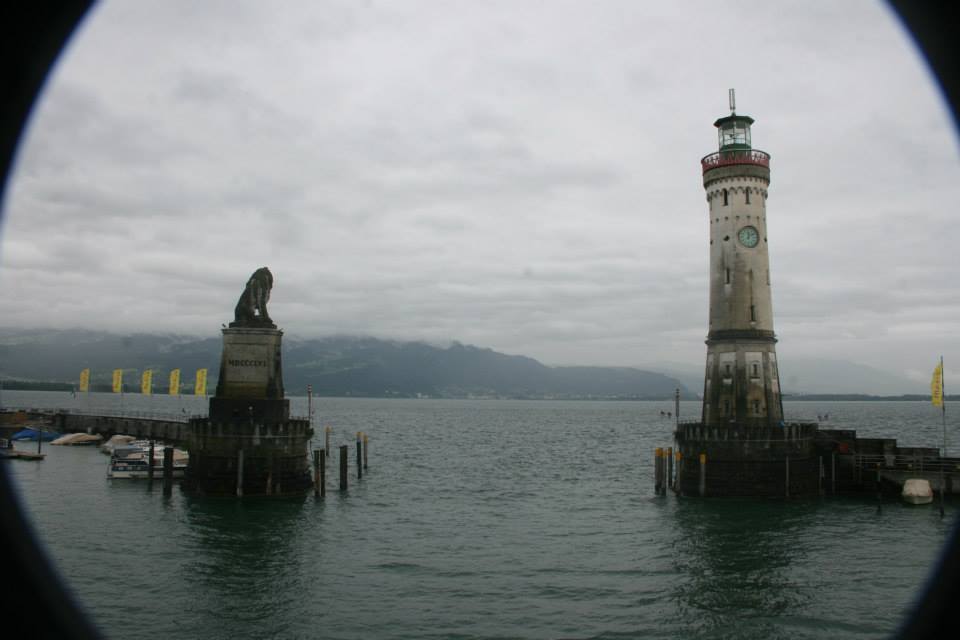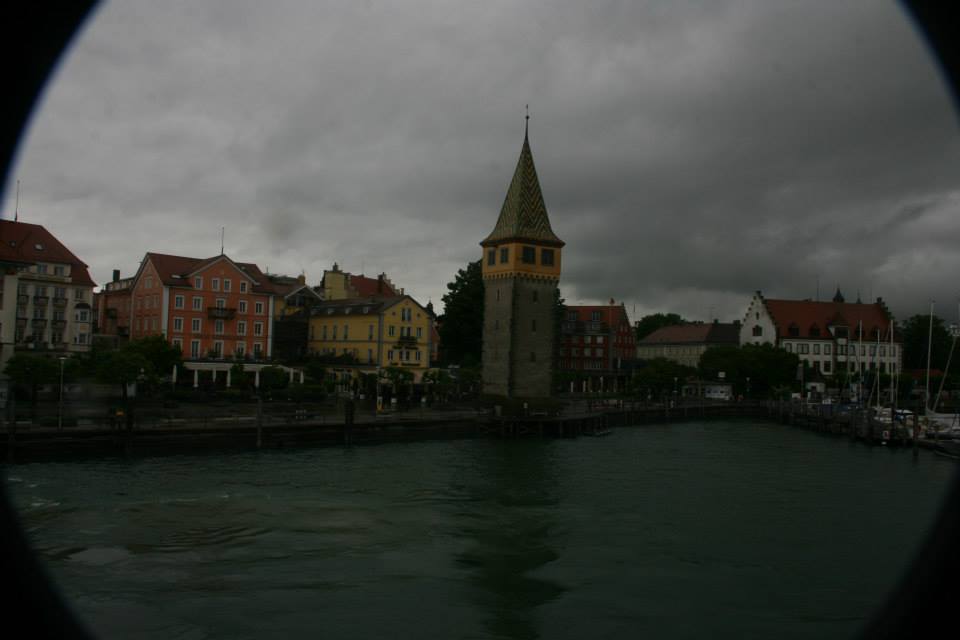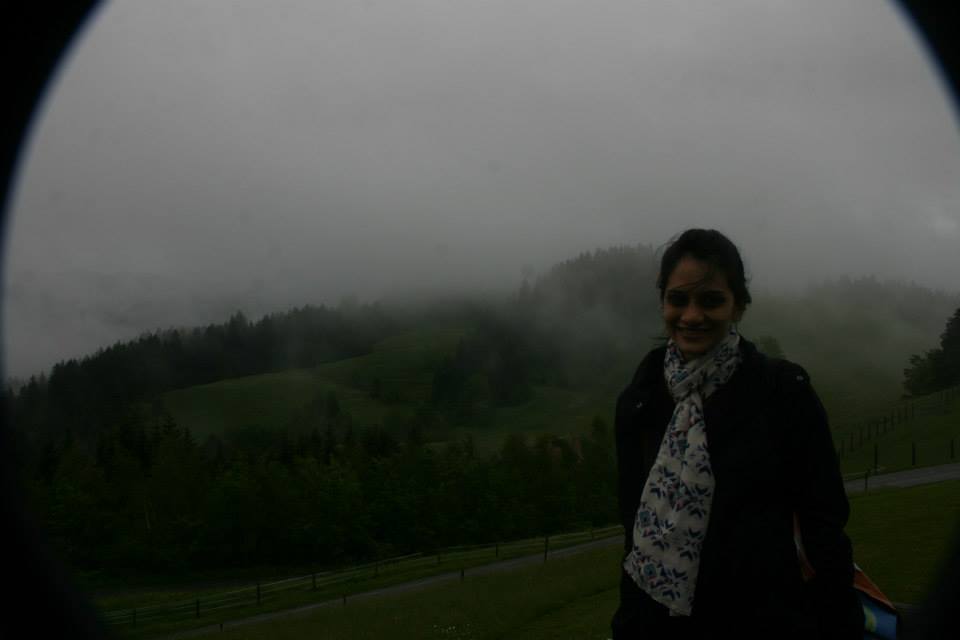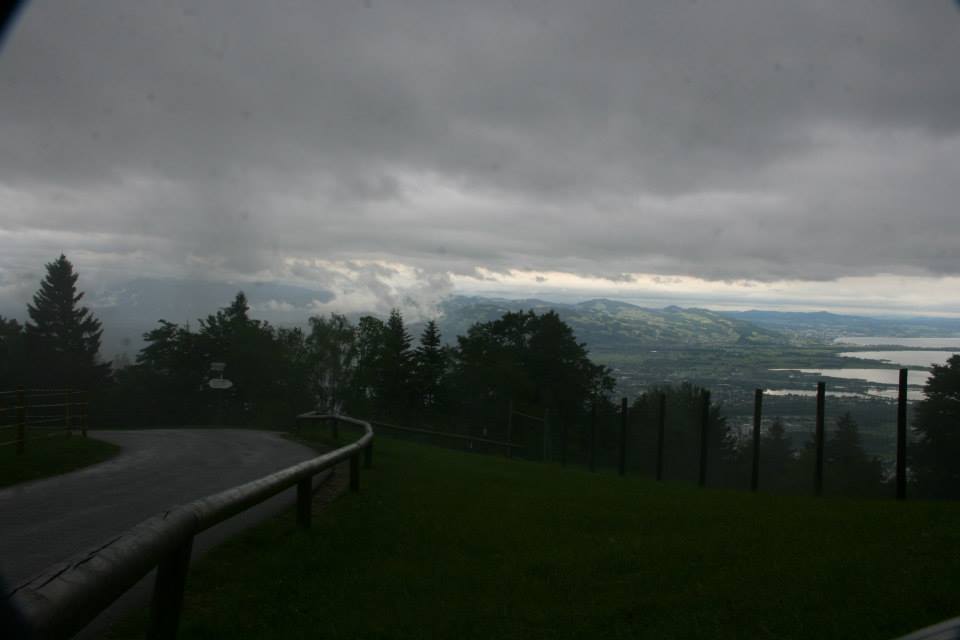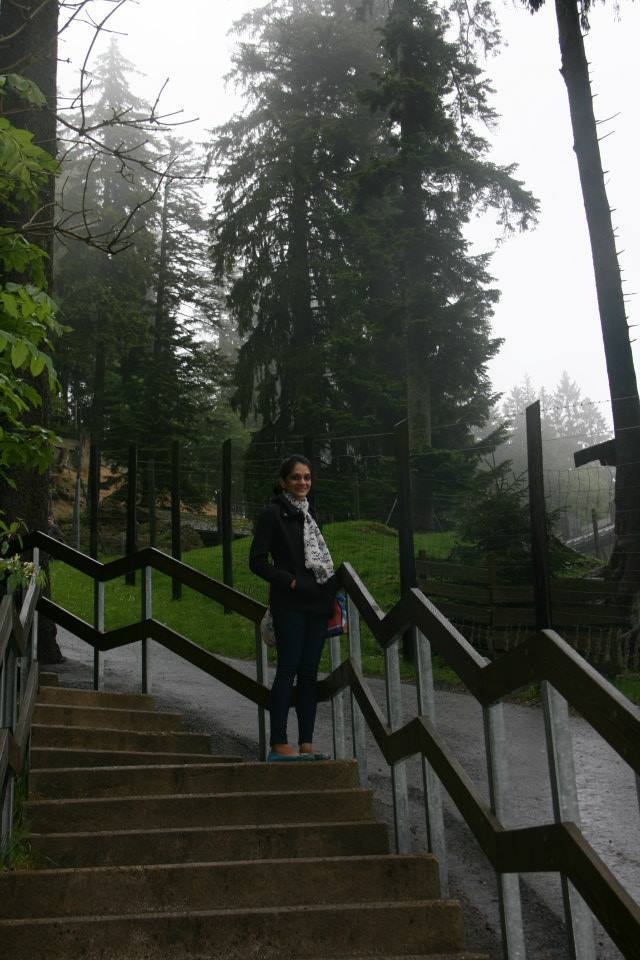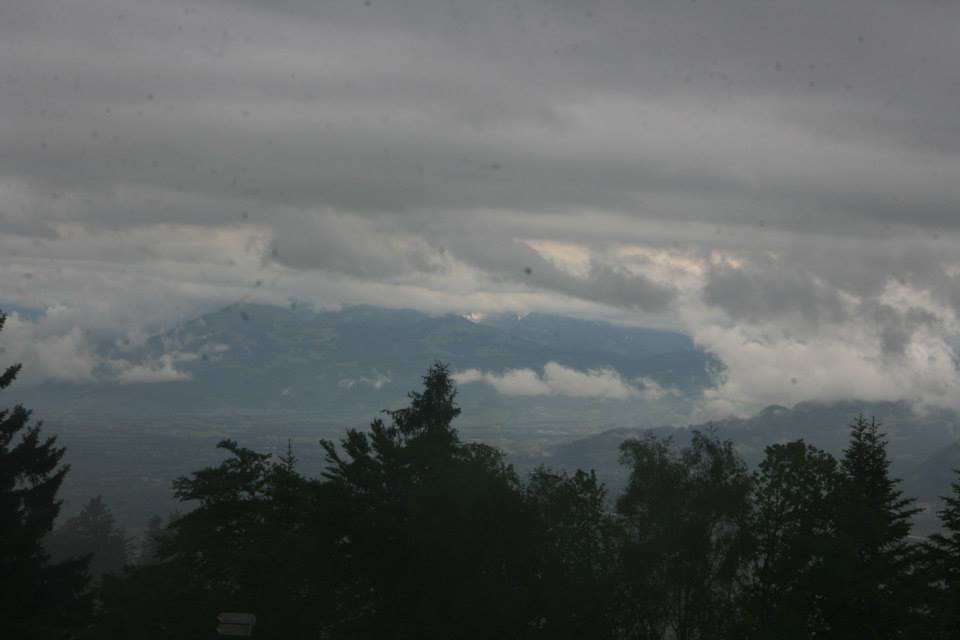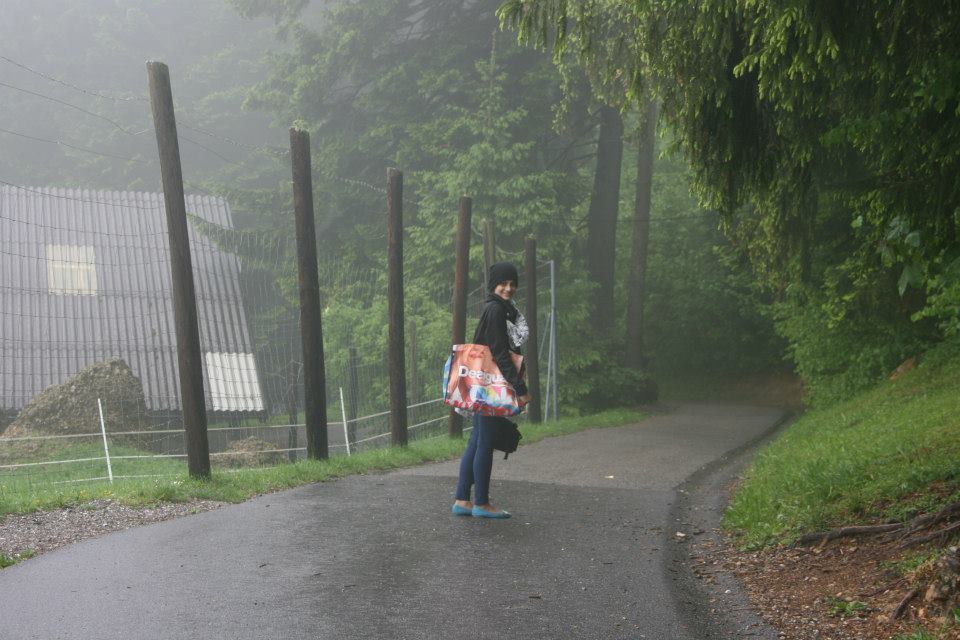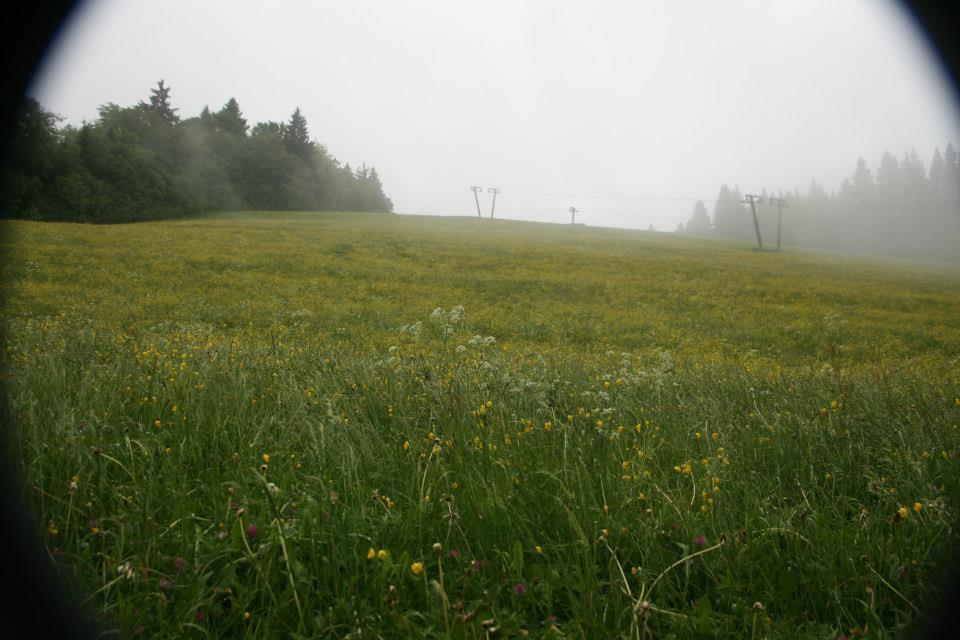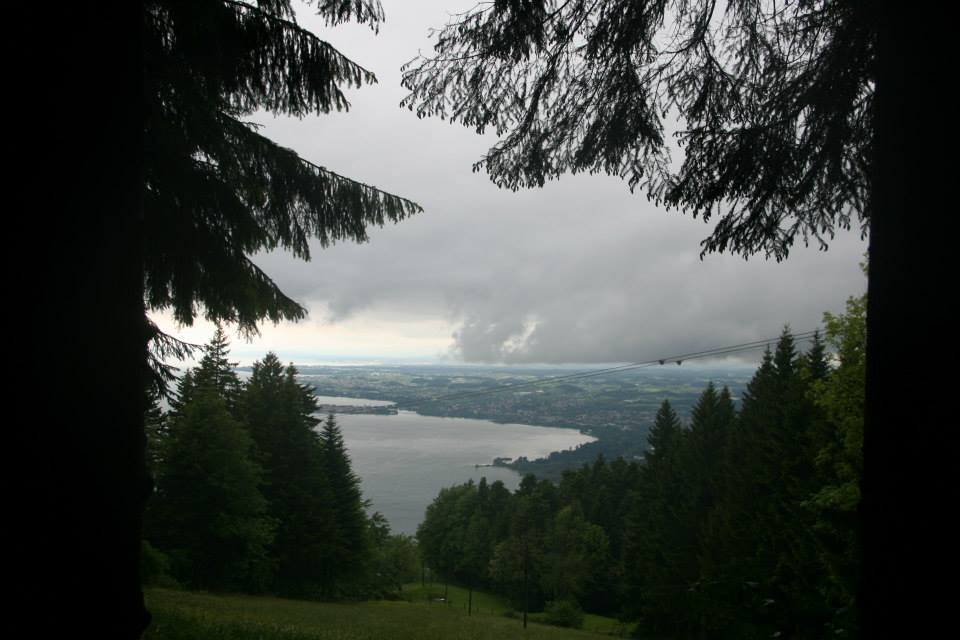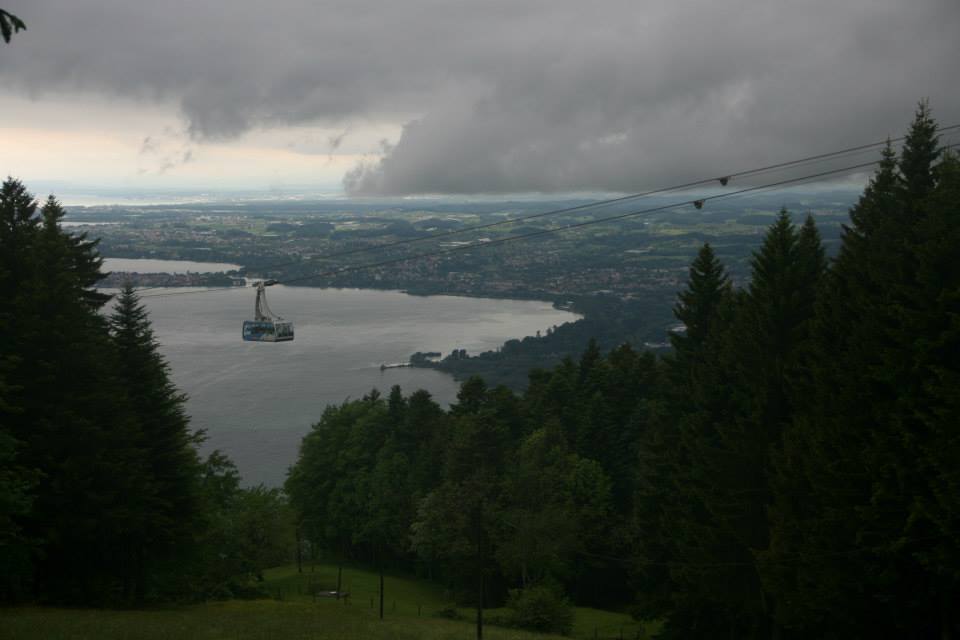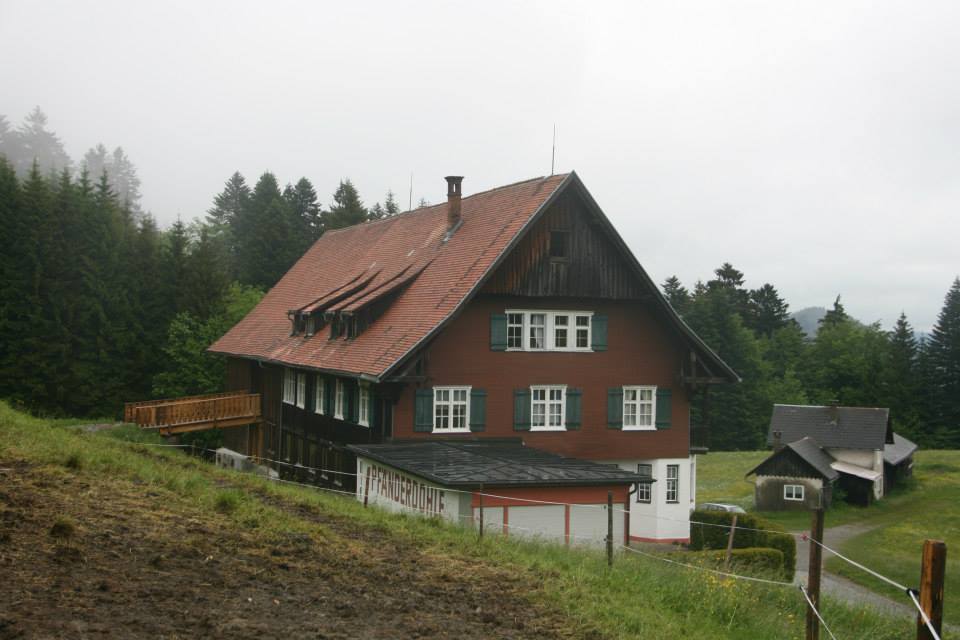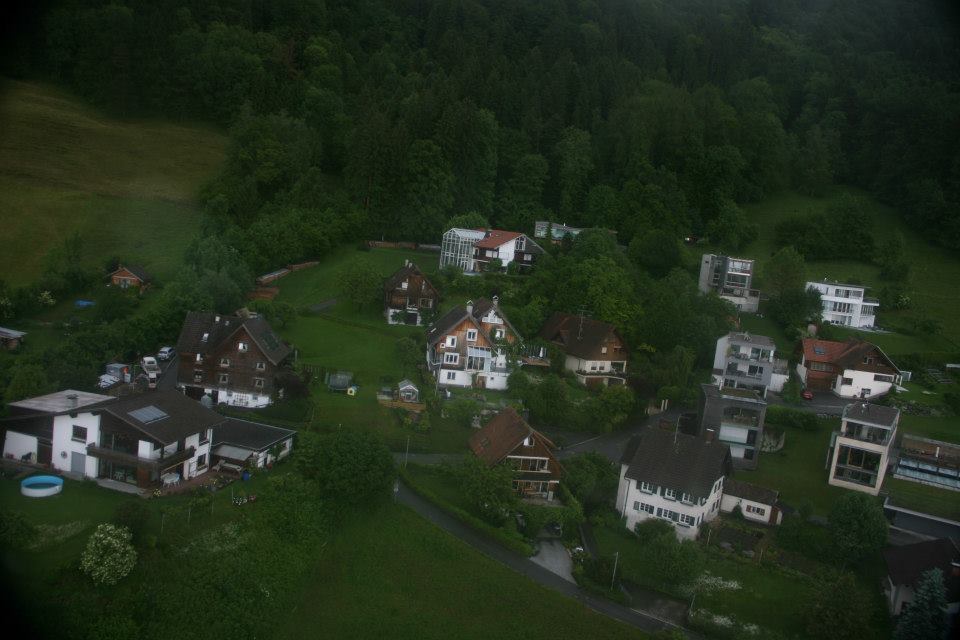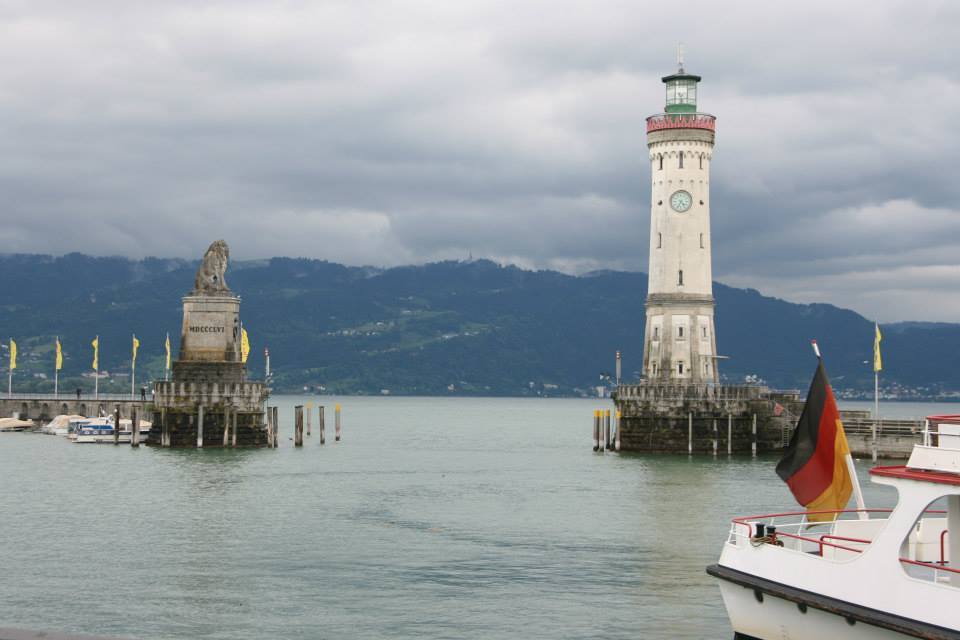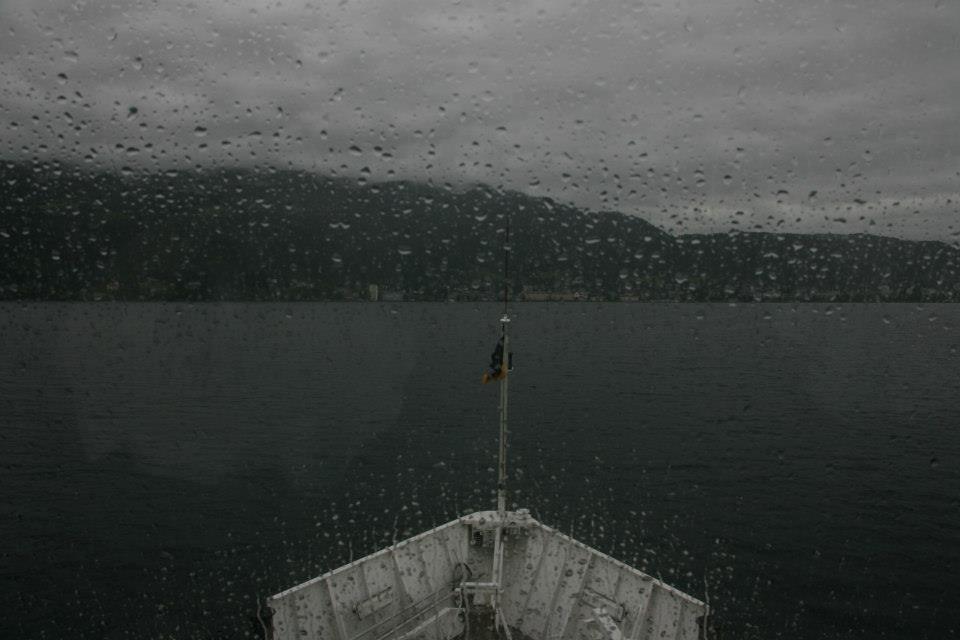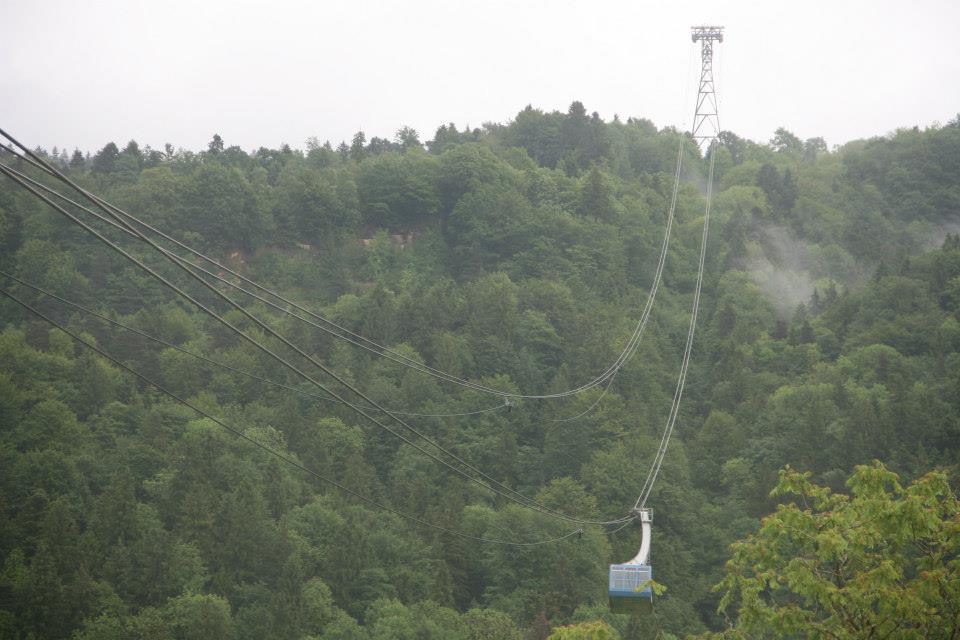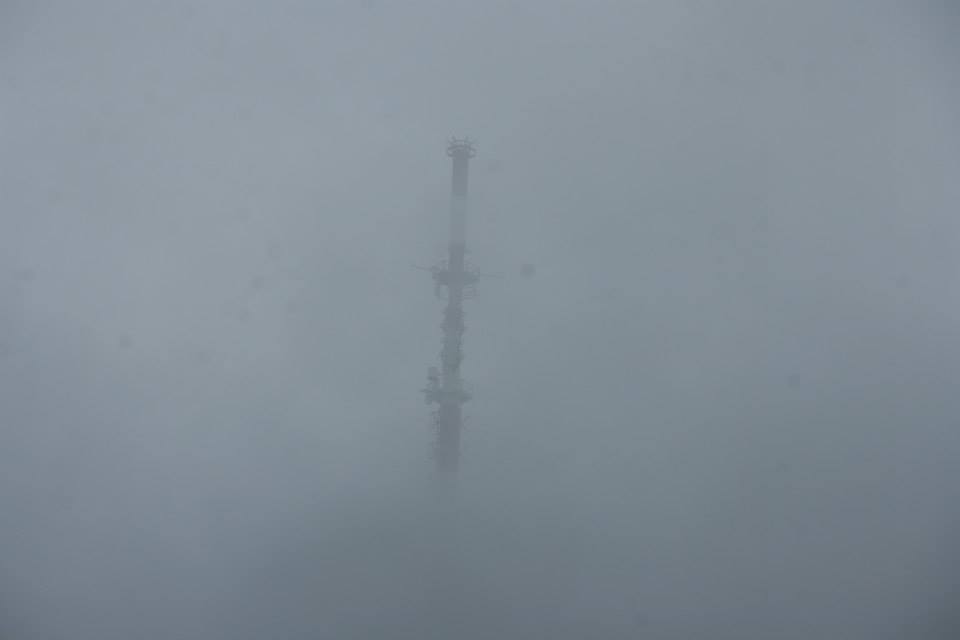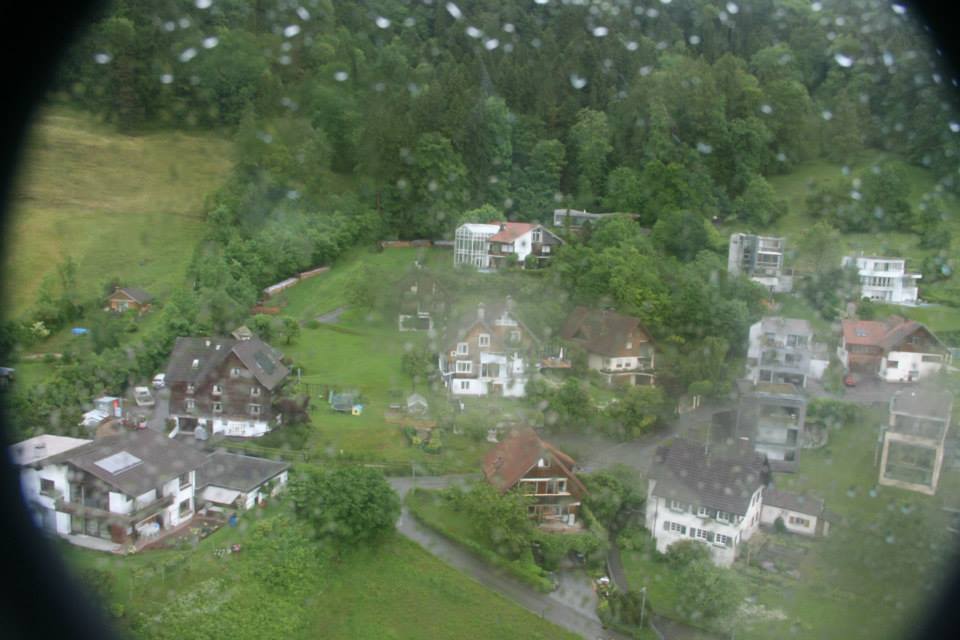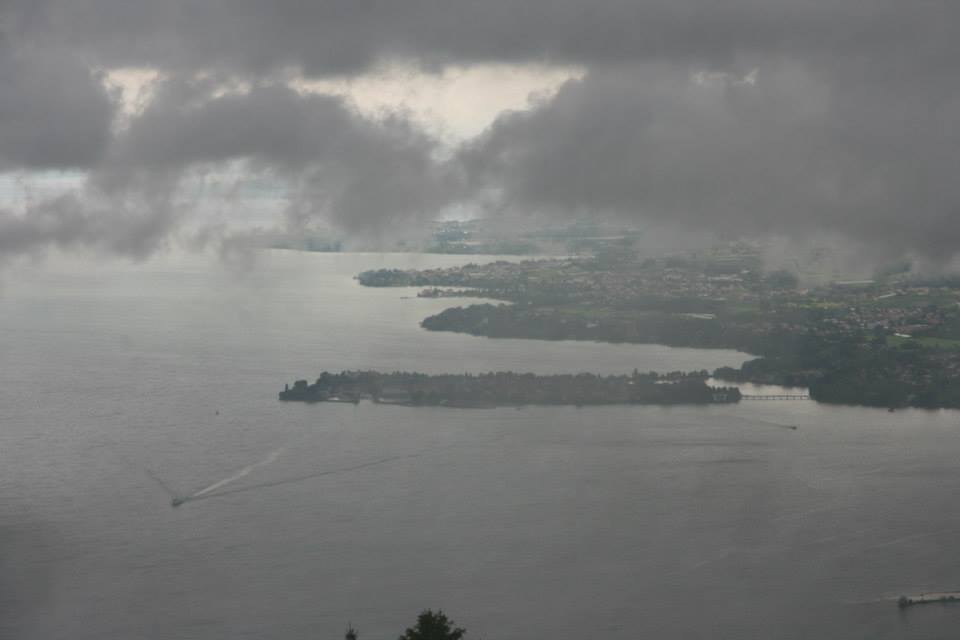 There are so many places that you can visit around Stuttgart which can be covered in a day. I was contemplating whether to visit Lake Constance or Bregenz. A friend who had visited both recommended Bregenz. Bregenz is a state in Austria which is located on the east shore of Lake Constance, between Switzerland in the west and Germany in the northwest. Perfect place for a short trip in Summer.
You have to take 3 modes of transport to go to Bregenz from Stuttgart. Train from Stuttgart -> Lindau. Its takes around 2 hours 45 mins to reach Lindau. Ferry from Lindau to Bregenz which costs around € 5 and Pfänder cable-car which costs 12.20 for a return ticket. This cable car takes you to the highest point of Bregenz in 6 minutes. From the cable car you get an aerial view of Austria, Germany and Switzerland. 
We were not sure if it would make sense taking this trip since it was raining heavily when we started from Stuttgart and forecast said moderate rain for almost half the day. We were fingers crossed since morning hoping the weather to change soon. To our luck, the weather changed a bit by noon when we reached Bregenz. Still it felt as if we were walking in clouds. There were not many people who visited Bregenz that day so it was like we almost got the entire place to ourselves. We spent around an hour in the alpine wildlife park. You can see cute little rabbits, nanny goats, pot-bellied pigs in the park. After the park we just walked around the place. Since it had rained it was all foggy but still got to see lush green stretch of Austria on one side while the Swiss mountains on the other. I called this trip my rendezvous with nature. Dew drops on leaves, foggy view, cows with bells around their necks in the farms. Nothing much to do at the top of Pfänder mountain. The top of Pfänder mountain can also be trekked which takes 2-3 hours. We saw a lot of hikers take that way. We could not do that since we were not well prepared in terms of hiking shoes.
The weather got better by the time we were ready to head back home. We took the same 3 routes while going back too. This time with a lovelier view. Nevertheless a wonderful day spent amidst mother nature.