Yes, I finally set foot on one of my most favourite "bucket-list" countries – ITALY! Ah… being in Italy was a dream… I had been dreaming of visiting Italy for many years, and now when I have been there and I have stories to share, it just feels incredible.
To begin with, Italy is unique. Even though I haven't been to any other European country, I can still feel that there's no country quite like Italy. The people are spontaneous and a bit noisy (just like us, Indians). They dress stylishly and ooze a lot of coolness. They seem to be a bit nonchalant, happy-go-lucky… and they spark off the much-needed warmth when you need it the most. Yes, the weather in Italy is cold in March. So, take layers of winter clothing along. But, to really thaw with the locals, try picking up a few Italian pleasantries. Greet them with a Ciao and extend gratitude with a Grazie.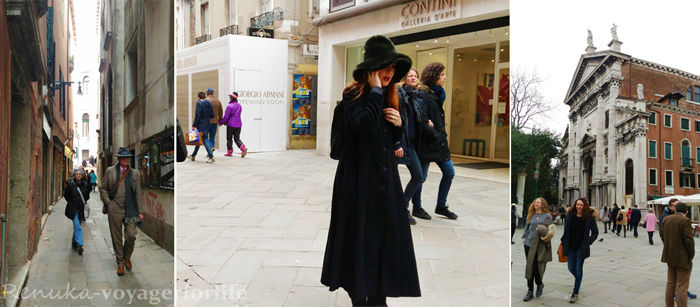 March, I guess, is the best time to be in Italy.Even the much touristic Venice is less crowded during that time. You can move around with ease. Besides the romance associated with the green waters and the gondolas of Venice, the narrow lanes and the battered walls have their own way of enchanting you. Venice is like an old gracious lady who simply refuses to lose her charm.
I was particularly looking forward to having loads of coffee, wines and of course, gelato in Italy. And, here's what I realized that if you want a generous cup of coffee in Italy, make sure you tell them so, or they'd serve you a latte shot in a tiny cup. Wines in Italy have a certain silky texture to them. They really reflect Italy's heart of love. Chianti, which originally birthed as a white wine, is now produced as a dry red table wine. And, gelato is pure bliss in your mouth. I'd say gorging on a gelato was one of my best experiences in Italy.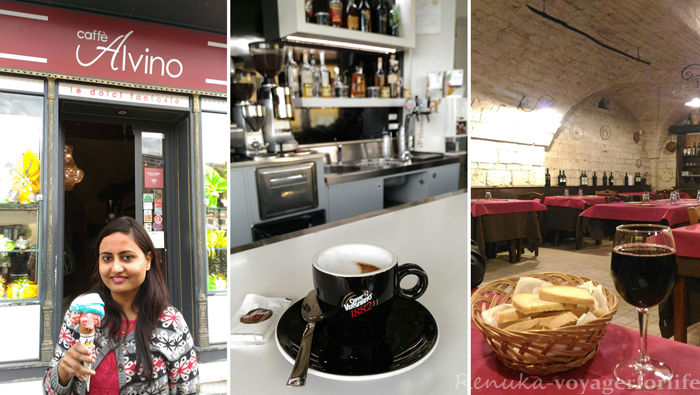 It's usual to see wood-fired ovens everywhere in Italy. The pizza that you have in Italy is so homey and healthy. I will write more about food in Italy in my upcoming posts. For now, I just want to blabber about what I soaked up in Italy.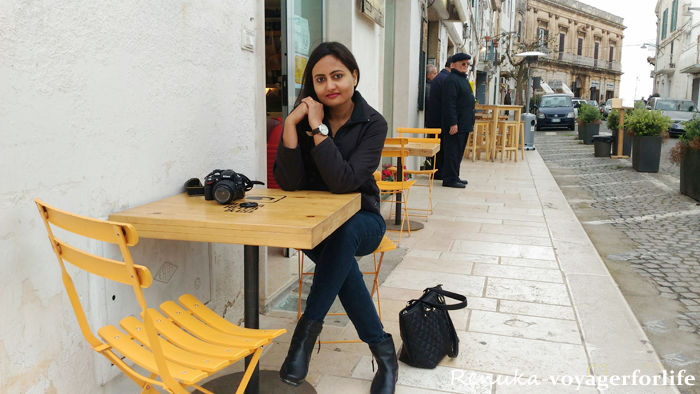 I had read about Italy's scams, thefts and unruly guys, and also about the lack of English-speaking folks in the remote regions. Well, thankfully, we (my husband and I) didn't come across any unpleasant incident on our trip. And though people barely spoke English, it wasn't so difficult to communicate. I guess friendliness is a better language than words.
Puglia (Apulia) was where we spent most of our time.It's a modest region in Southern Italy, which has picture-postcard towns and a really long Mediterranean coastline. I wanted to visit Puglia for its Trulli town, Alberobello, which is a UNESCO World Heritage Site. But, Puglia has so much more to offer. I also got to explore Ostuni, Lecce, Bari and Monopoly.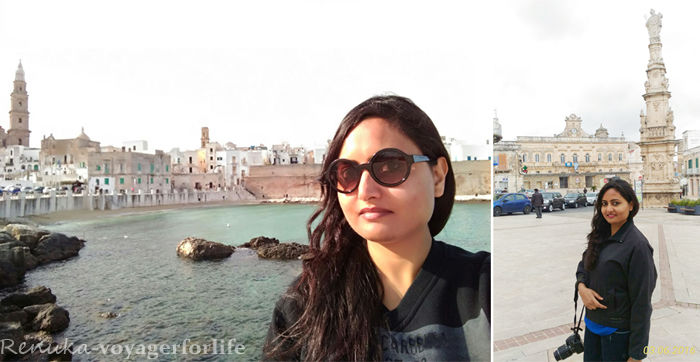 Ostuni is my personal favourite for its surreal quality. Its white walls, stairways and alleyways evoke a fascinating enigma. Every single town that I visited had so much history embedded in its nooks and crannies. It was impossible to just pass by and remain indifferent to the beauty and art of the old ages.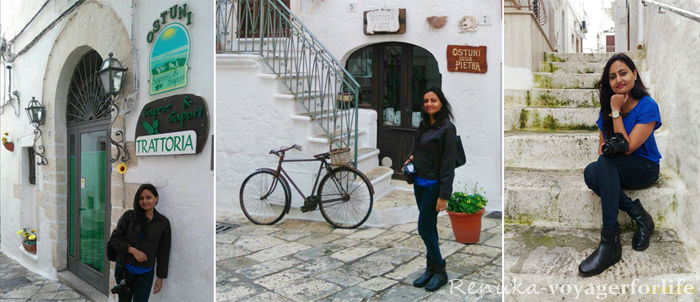 We stayed at hotel Masseria l'Ovile, which is located in the countryside near Ostuni. It was a secluded place to stay, but it gave us the chance to lay eyes on the beautiful bucolic side of Italy. So, if you go beyond the touristic belt (Venice, Rome and Pisa), Italy has a totally different soul to it. You get to see olive trees all over the Puglian countryside. The small towns follow slow-paced living traditions, such as siesta. You won't find any shop or café open during one to four in the afternoon. The historic buildings, the ancient churches, the museums and the cobbled streets get you acquainted with the times gone by.