Is there anything more beautiful than a giant, stunning waterfall?
Angel Falls -- also known as El Salto Ángel -- is located in southeastern Venezuela's Canaima National Park and is the tallest waterfall on Earth. It stands at 3,212 feet tall, with water pouring down from a flat-topped plateau called Auyán-Tepuí ("Devils Mountain" in English).
Accessing Angel Falls requires a bit of a trek, so it's a site made for adventurers. If you can make it though, it's totally worth it.
Angel Falls is 15 times higher than Niagara Falls with its total of approximately 52 meters.
One of the most interesting Angel Falls facts is how these falls were discovered. The falls received their name because of an American bush pilot who was named Jimmy Angel. Angel crashed near the top of the falls in the year 1937, and then alerted the world to what he had found. This is one of the top Venezuela vacation spots, and an experience that no visitor should miss.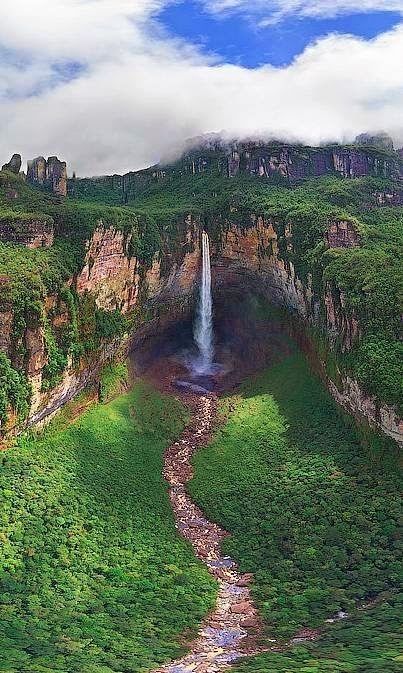 There are three ways that you can explore the Angel Falls location. You can hike the falls on foot, but if this is the case be prepared for a hard climb. This allows you to see everything and enjoy all of the scenic vistas. The falls can also be toured by boat, if you do not want to make the climb, or you can take a helicopter tour and see all of the beauty from the air instead.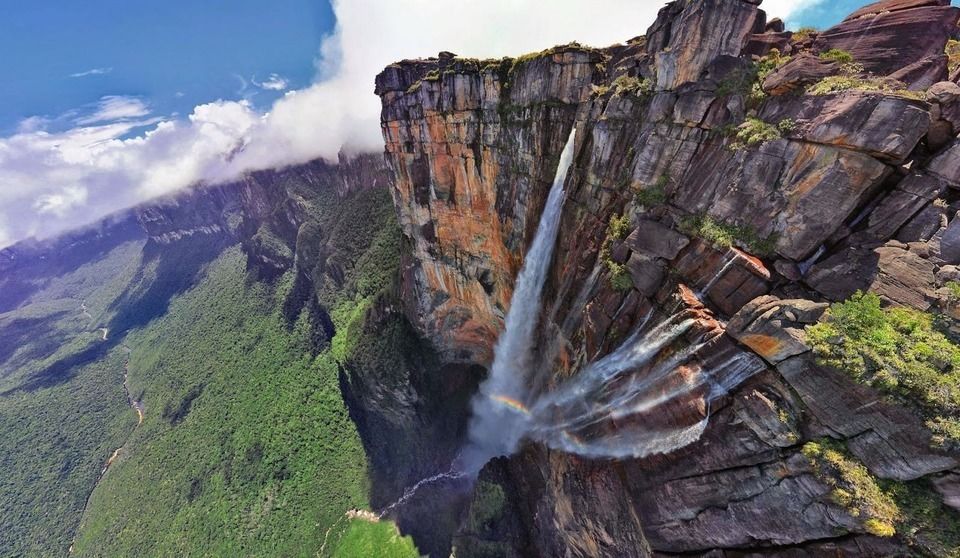 The park has 3 million hectares, making it the second largest protected area Venezuuela and sixth in the world. The real highest waterfall in the world is not permanent and is next to the Angel Falls it is called: La Catira...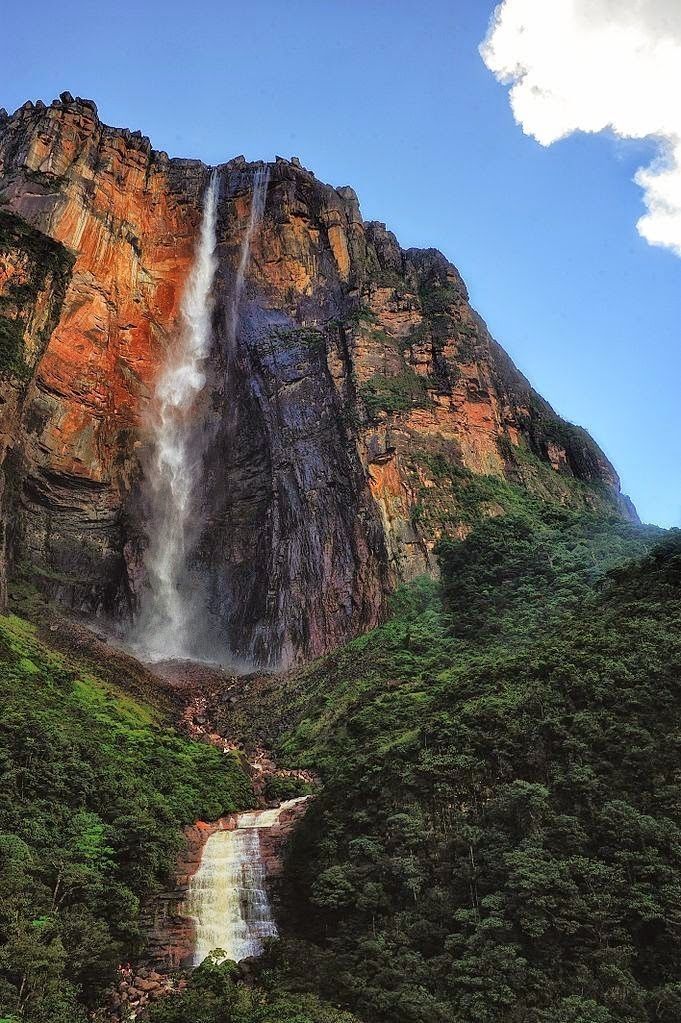 Angel Falls also inspired the setting of the Disney animated film Up (2009) although, in the film, the location was called Paradise Falls instead of Angel Falls.

Angel Falls facts includes the fact that this waterfall has a bottom base of one hundred and fifty meters. It is possible to take an arranged guided tour, and to make it from the bottom of the falls to the top can take days or even weeks.