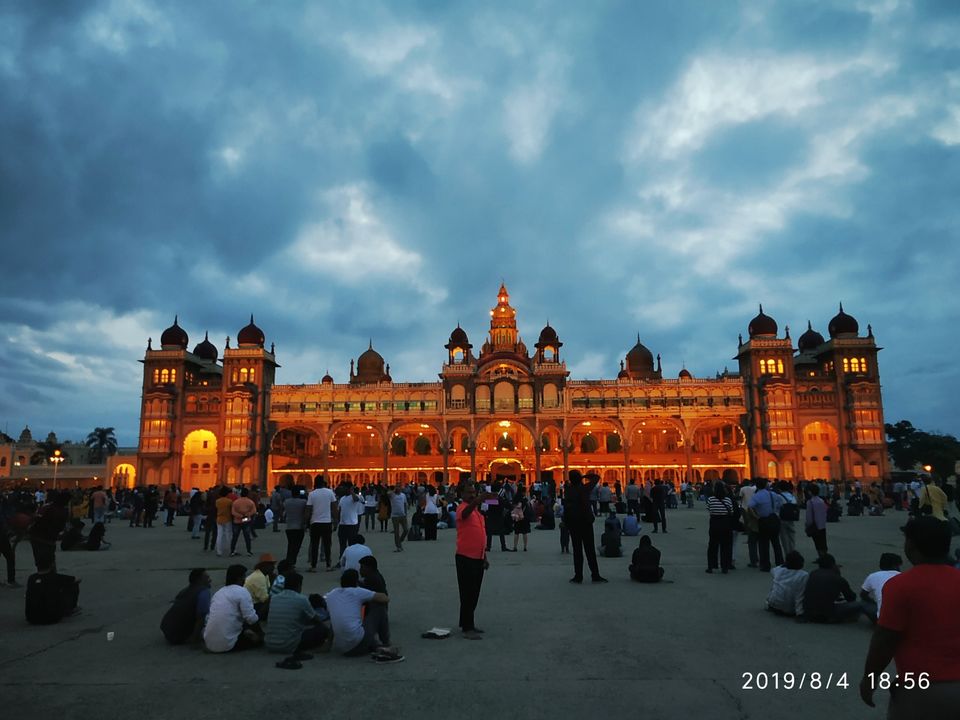 After parking our vehicle in parking lot ,moved in and bought a ticket to get the tour of zoo which is magnificent and filled and covers  almost all categories of wildlife .
From variety of Birds , Owl to love birds , wide range colourfull parrots , peacocks .
From various types of Monkeys , small monkeys to Chimpanzees .
From lions , cheetahs ,Jaguar ,to BENGAL tigers
To bears ,fixes ,Zeebra ,heinas ,African  Elephants... Ufff quite a big list but not complete
Spare 2 to 3 hours to witness these beautiful creatures .
1. Go with Family and Friends
2. Good place for  Wildlife Photographers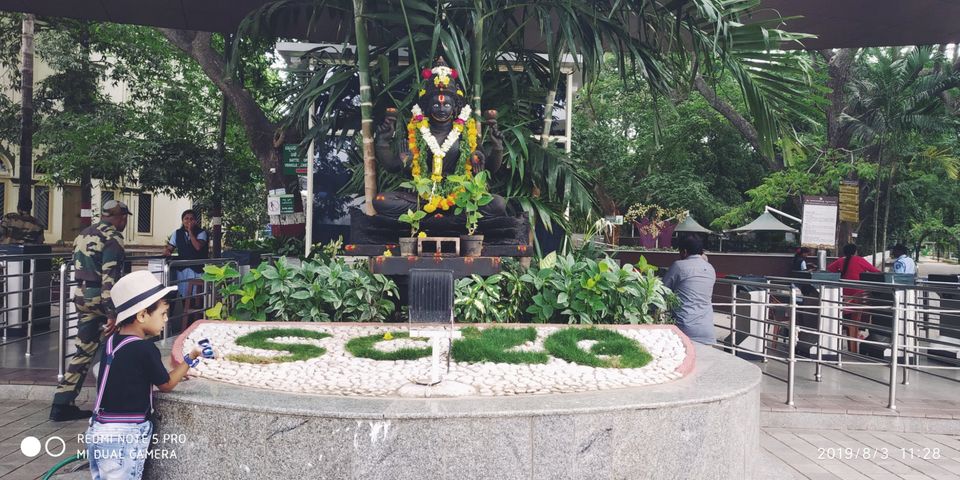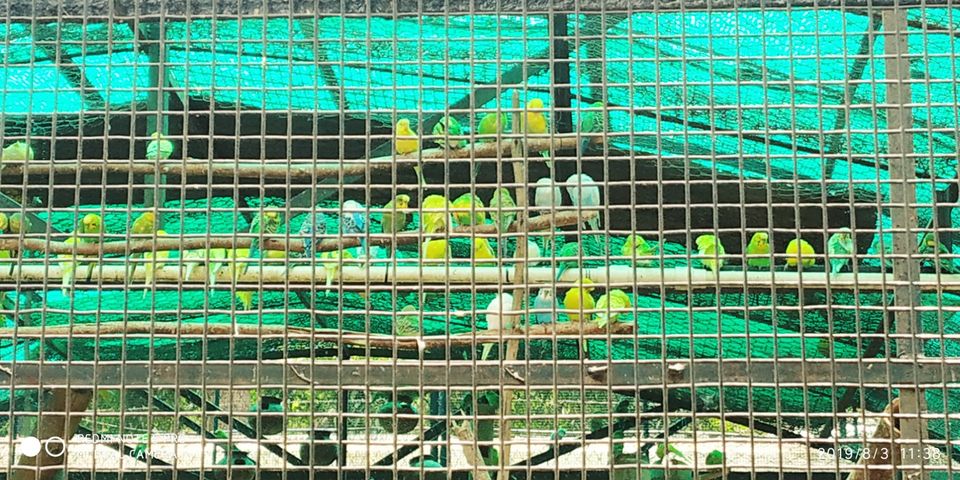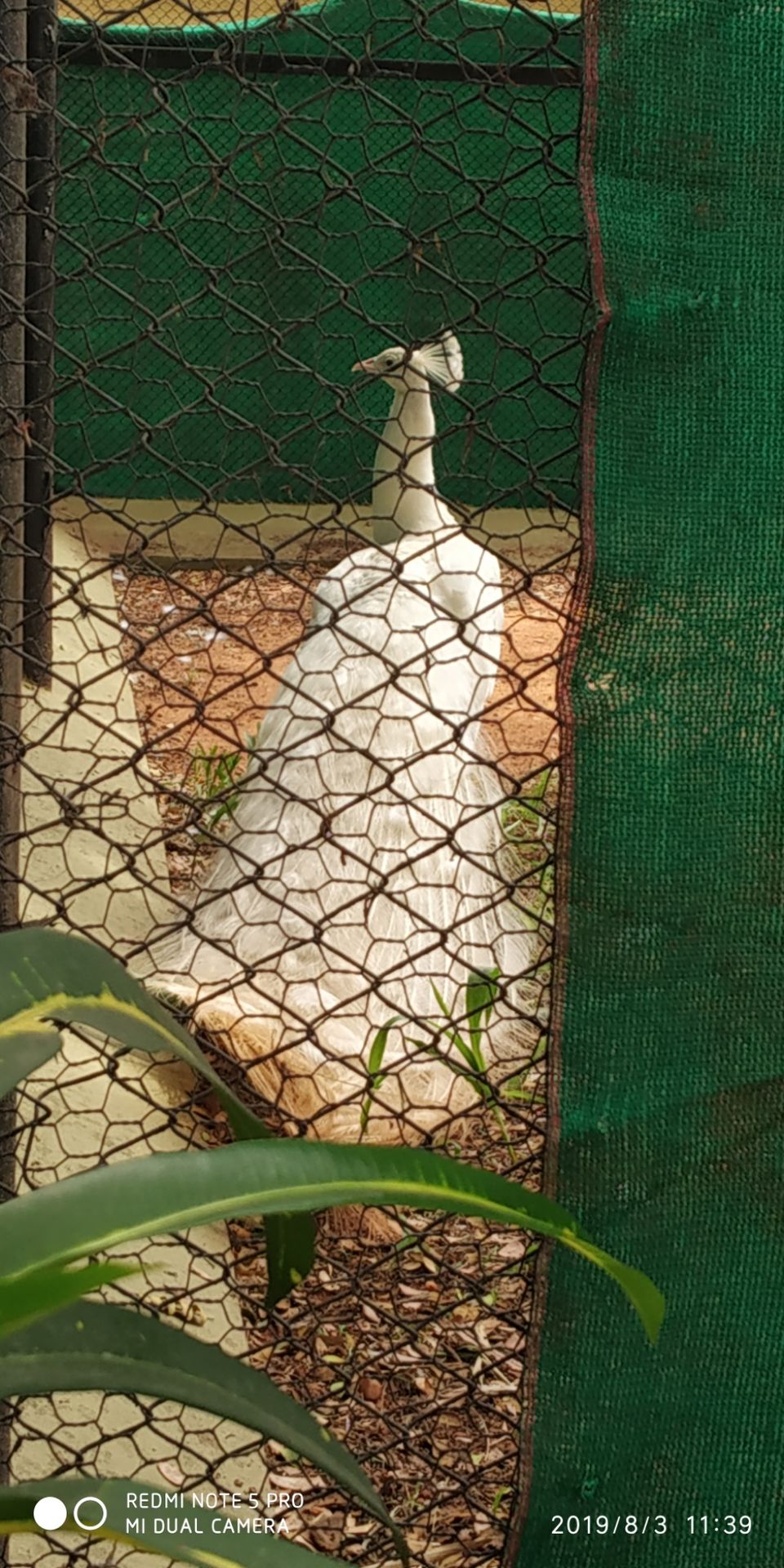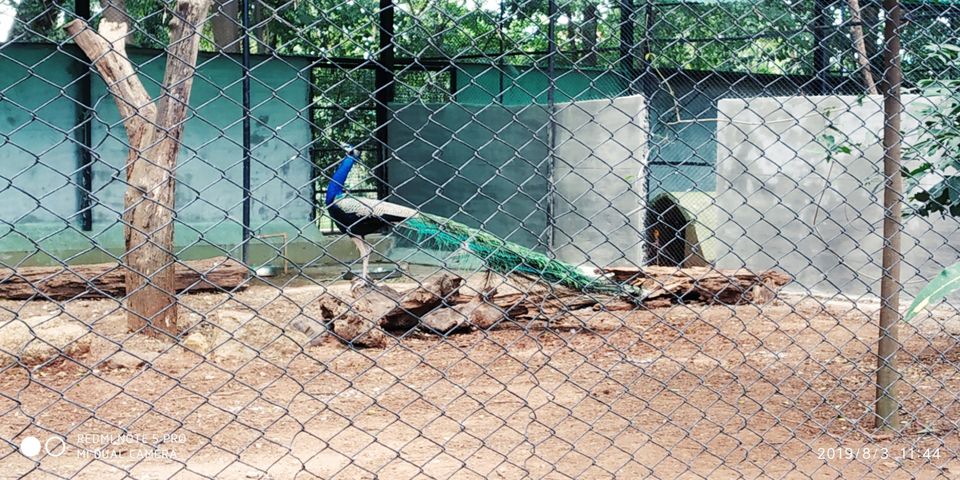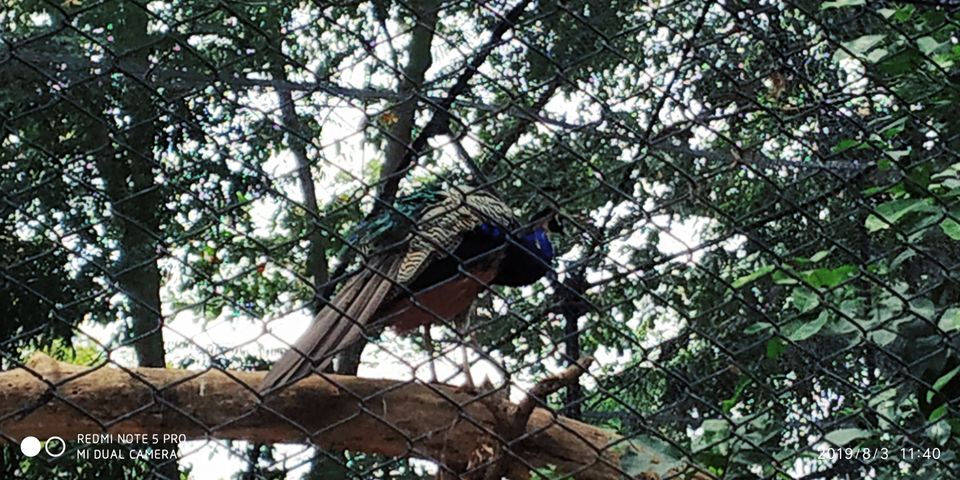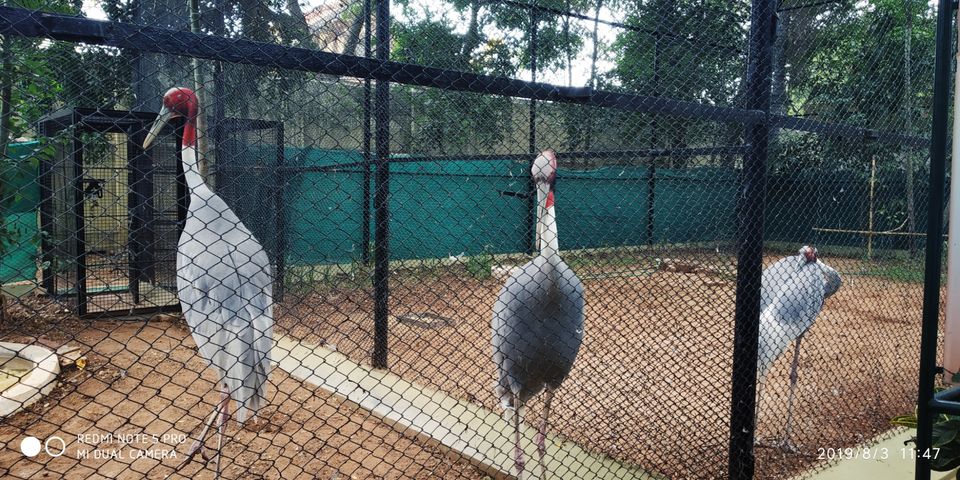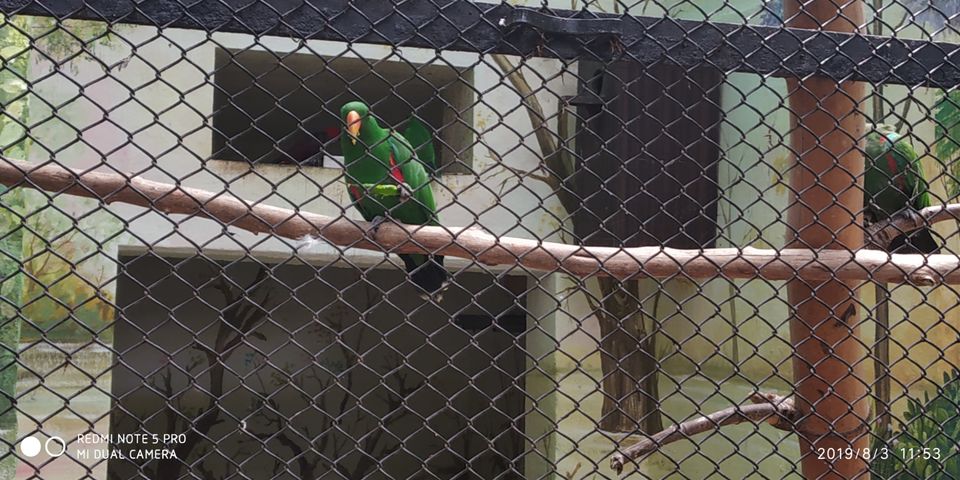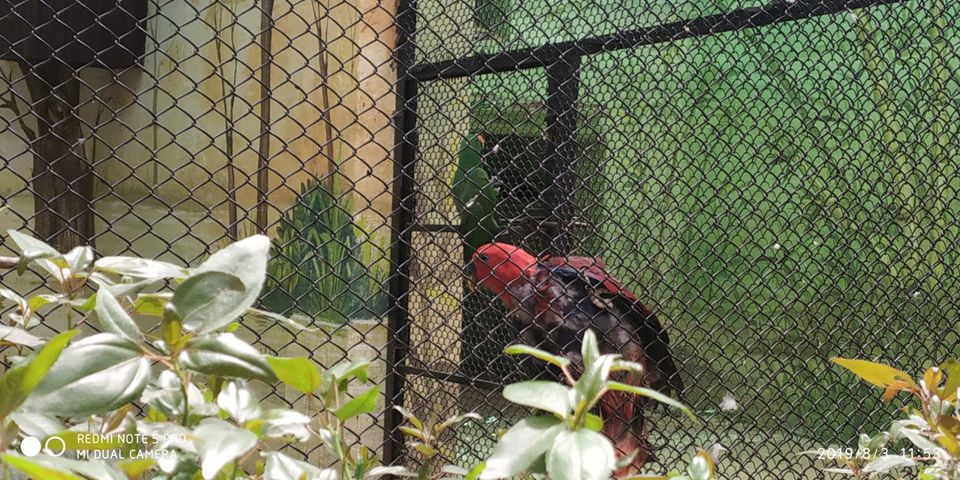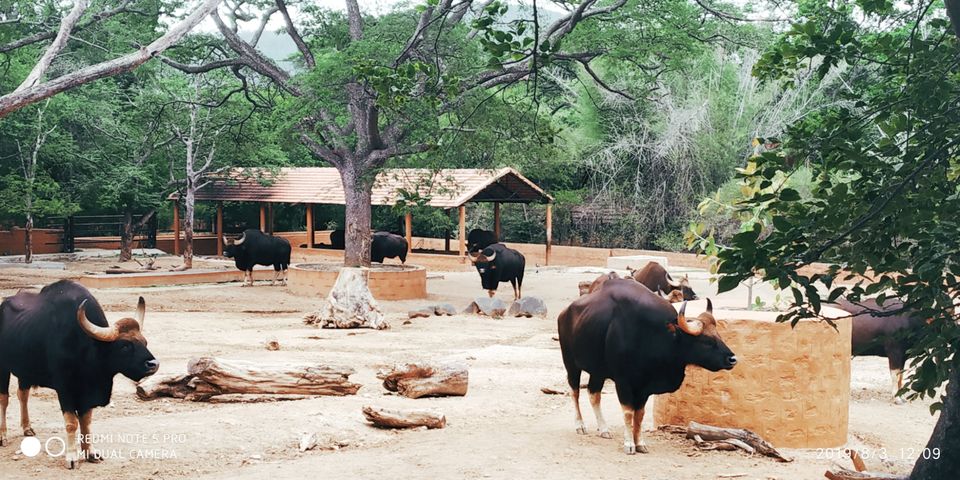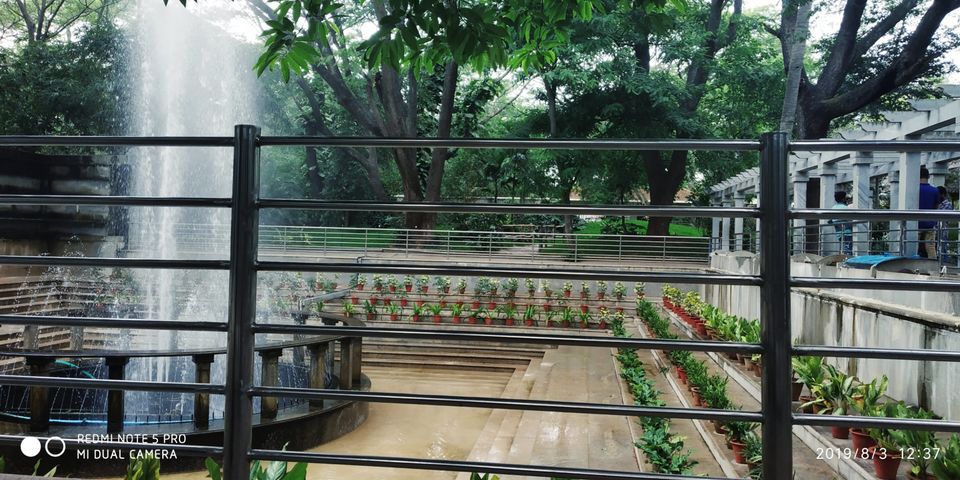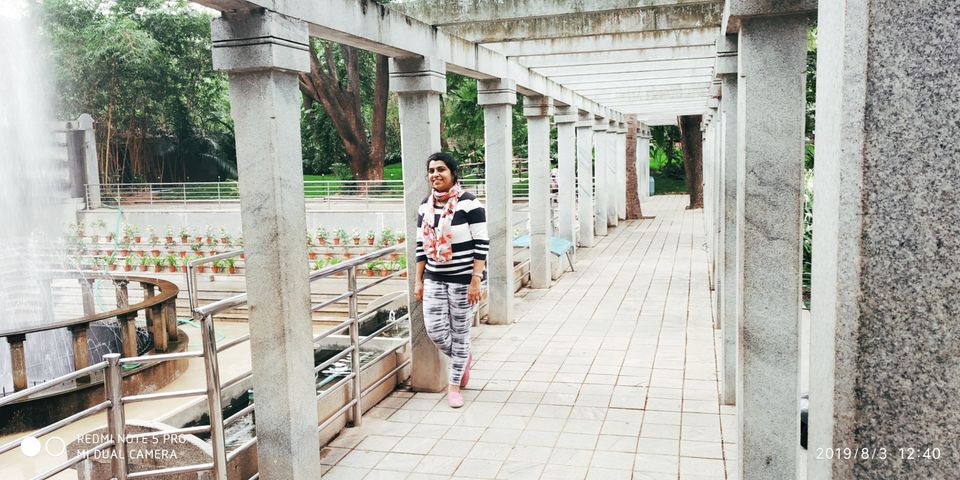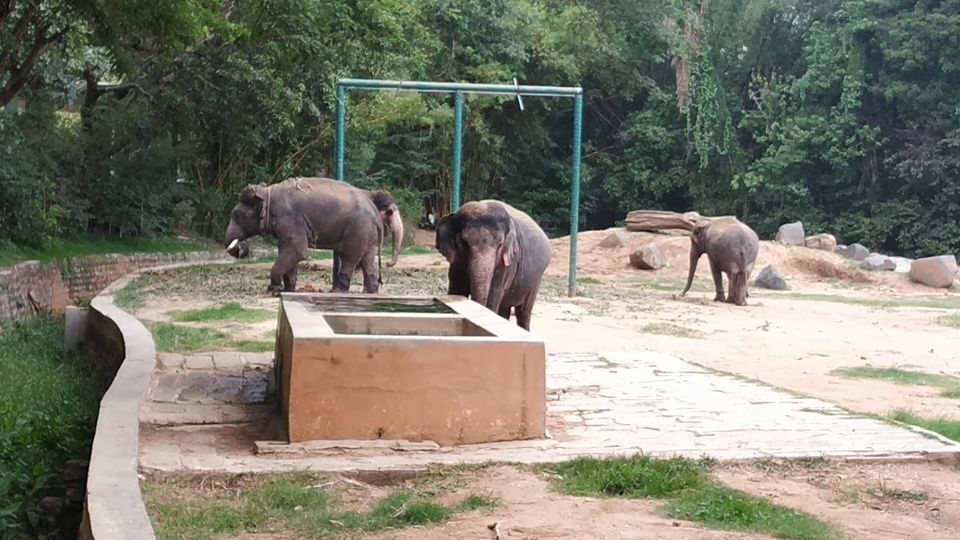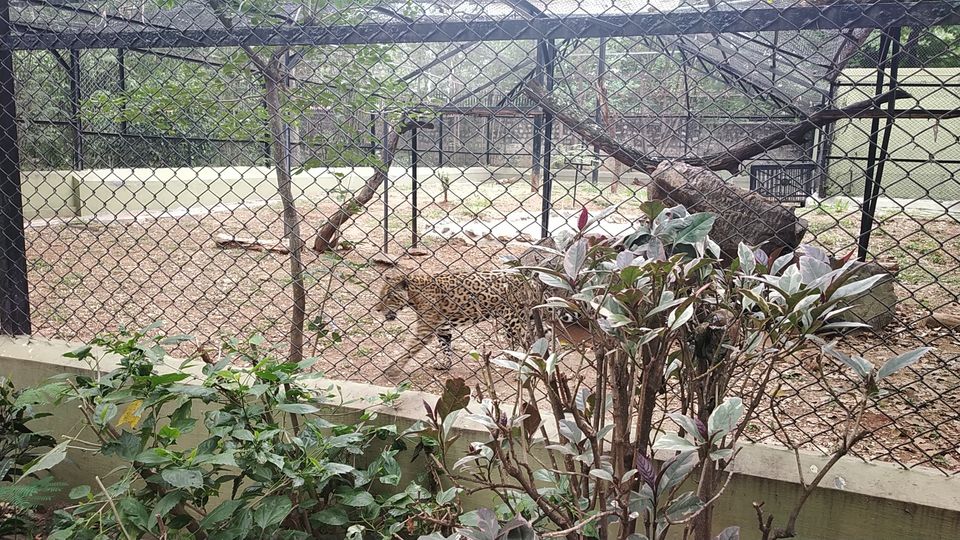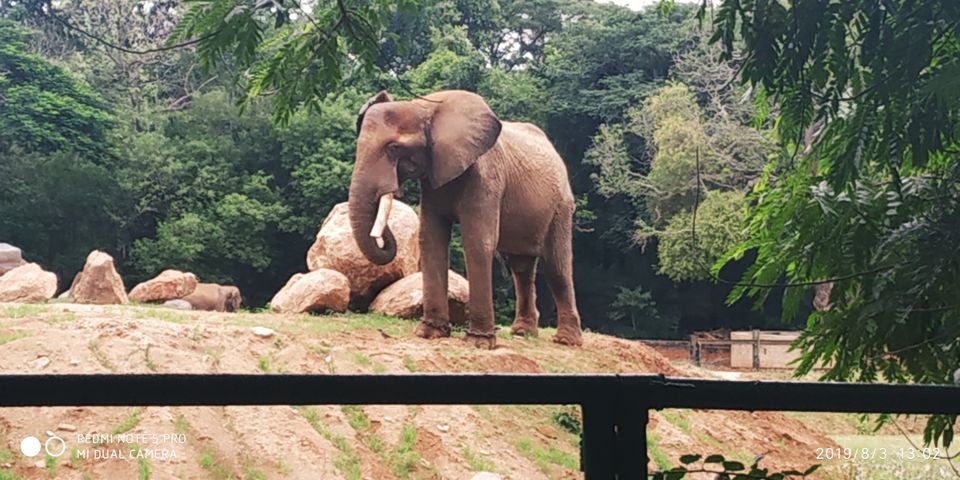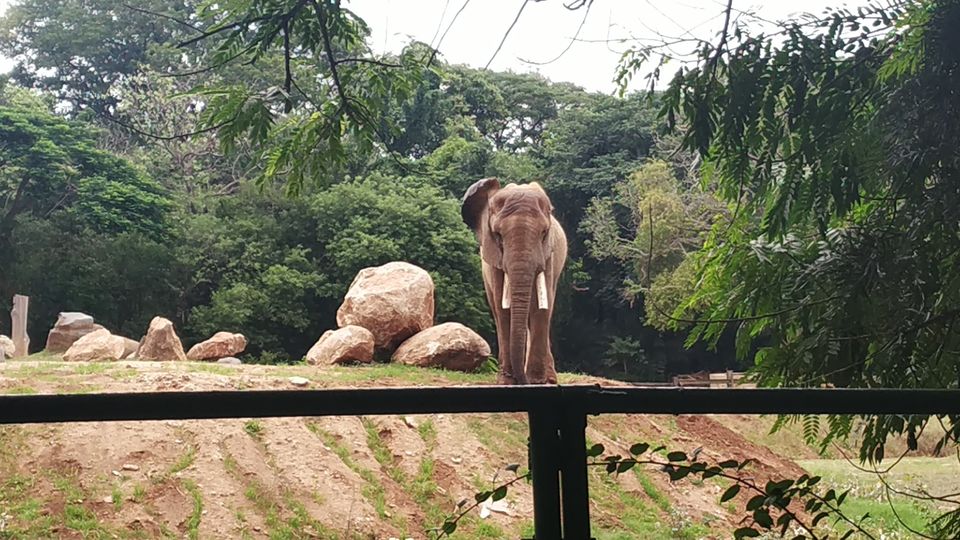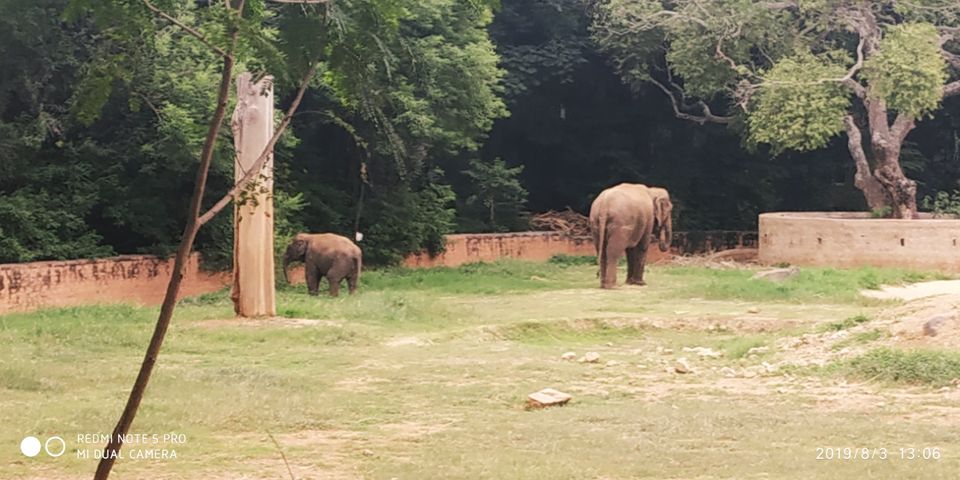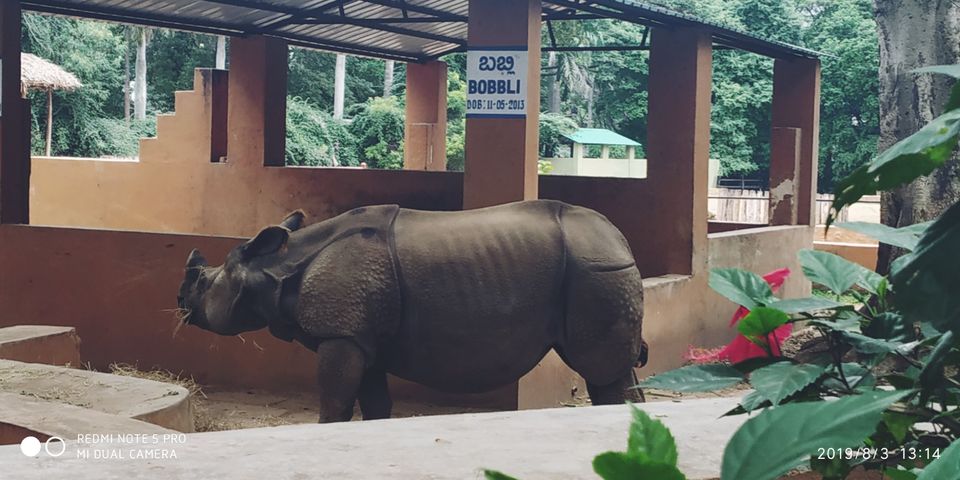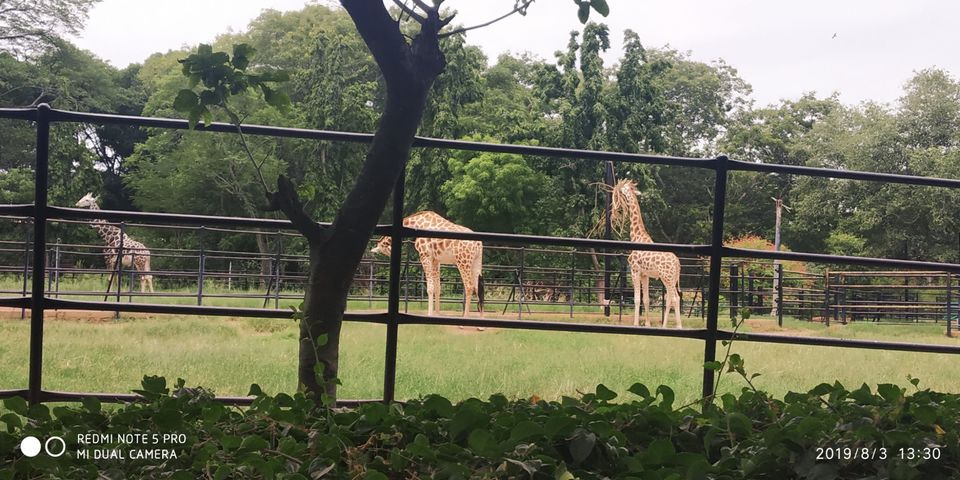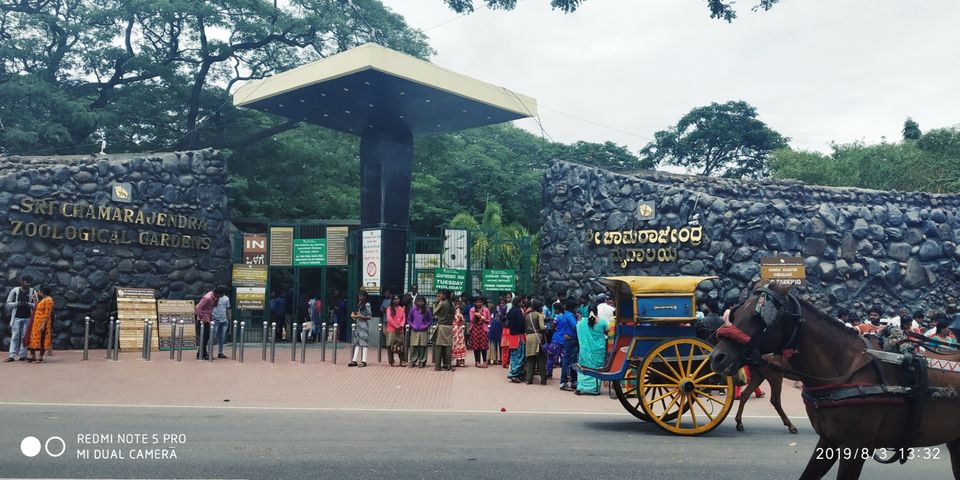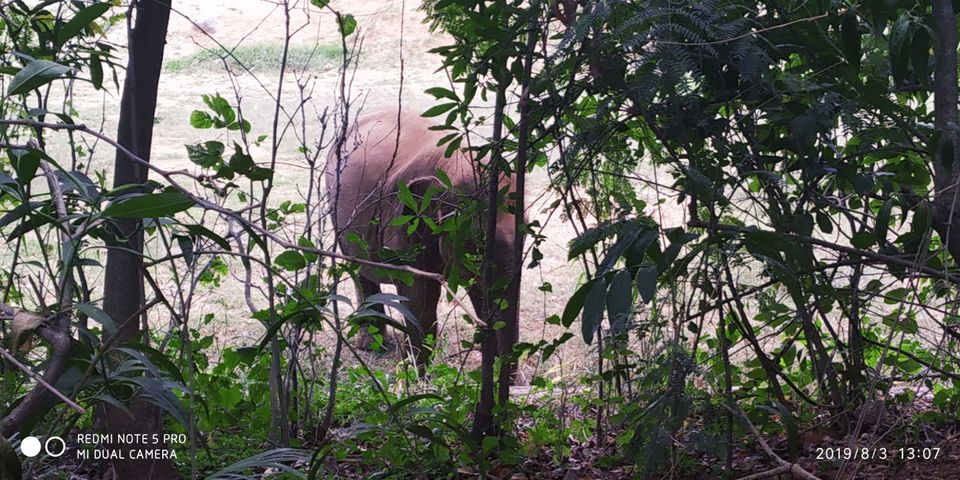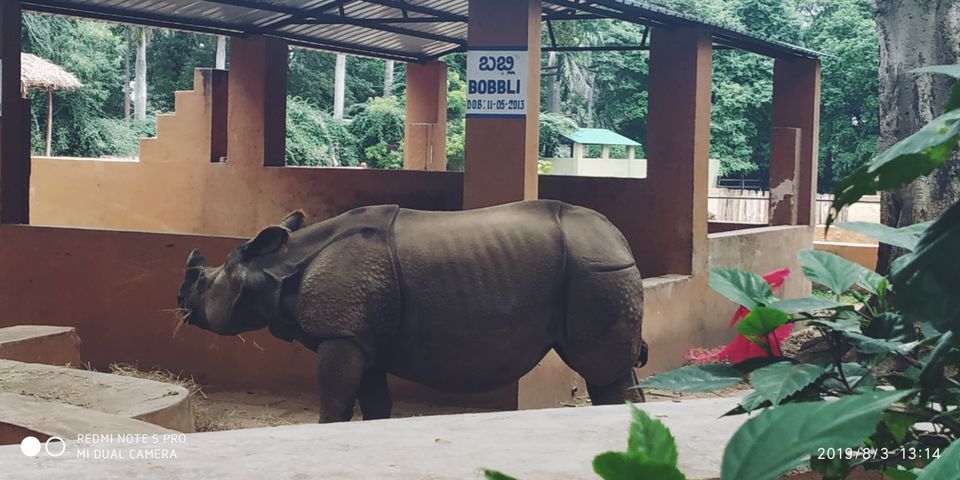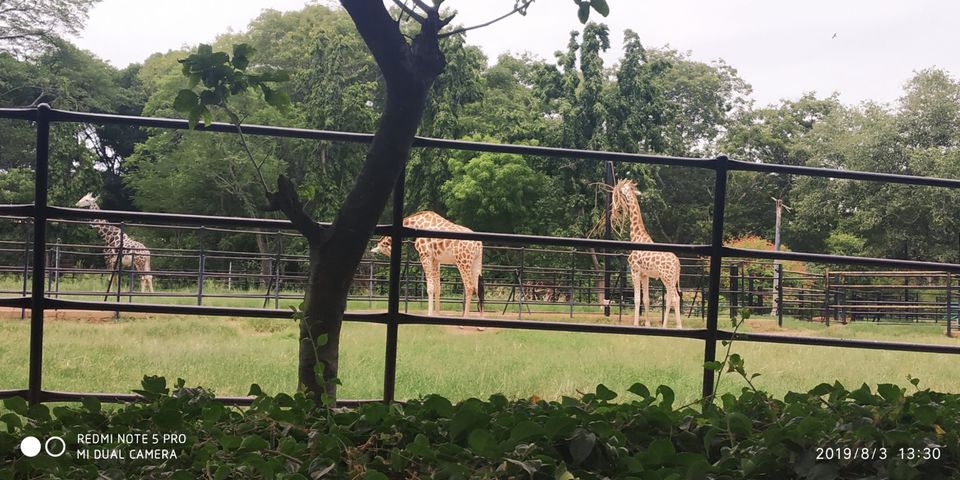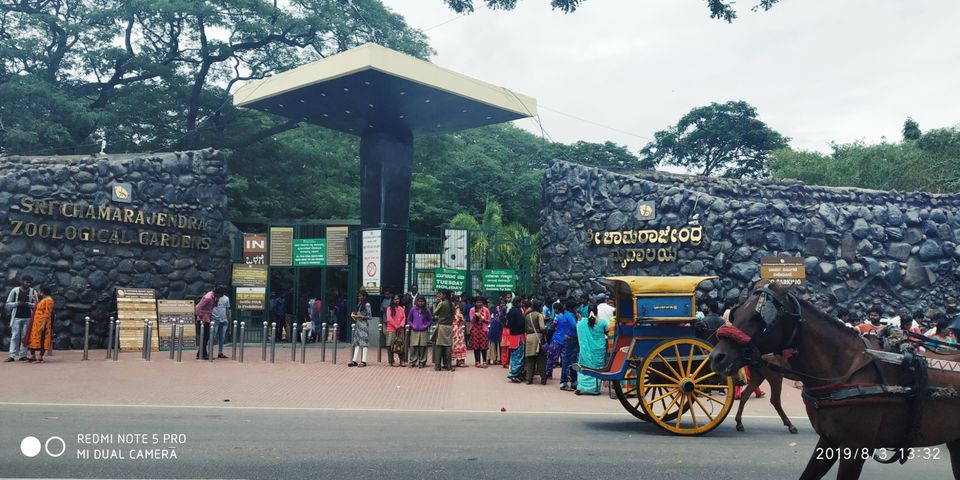 Long hectic job schedule and no time to travel and explore beautiful and historical destinations .
Booom ... That's why the IT people are blessed with Weekend Getaways Term ..which is now a days very popular and when in Bangalore it's like cherry on top .
One can cover multiple towns and cities of Southern India and yes .. In BuDget Friendly Manner ☺️ .
How ? 🤔 Will tell you below .....
One day after getting tired with 9 to 5 job and a monotonous lifestyle I was very much pissed off .  
This gives the idea why don't we go to Mysore and explore it in our way as it's the nearby spot and get covered in 2 days . Obviously its a rainy season and we don't want to go by bike so we thought to give  Train a try .
Friday 2nd Aug'2019 , we checked and book our ticket on train from Bangalore Station to Mysore Junction . We booked a chair car for 2 from Hampi Express and Chamundi Express .      
   Post this ,the biggest challenge is reasonable stay . So we booked a Hostel online and immediately pack our bags and also we kept few fruits, snacks as in Hostel we have a benefit to cook  ..
             [KEEN OBSERVATION ABOUT THE CITY ]
WHERE ALL THE CITIES ARE MOVING INTO URBAN CULTURE AND TRY TO IMPLEMENT NEW THINGS .
THIS BEAUTIFUL CITY ENGAGE ITSELF IN SMALL THINGS
THIS CITY PRESERVES AND GIVES IMPORTANCE TO THE ARCHITECTURE AND NATURE , GREENERY WHICH MAKES THIS A BEAUTIFUL PLACE TO LIVE . BEING A QUIET AND CALM PLACE  IT HAS EVERY SINGLE NEW TECHNOLOGIES BRANDS ,OUTLETS ,MALLS , BROAD ROADS , SYSTEMATIC TRAFFIC , SEPERATE ROUTE FOR BUSES . ALL ARE AVAILABLE  .. WHICH IS MUST ..
Trip starts at 5:00 am 3rd Aug'19
* Booked a cab from ola .
* Took a train  at 6:30 am and started enjoying the view .
After reaching to Mysore , welcomed by awesome weather and morning breeze 🥰🥰 accompanied with Japanese person  , We headed towards Bike store from where we had booked Bike by walk as it's just 2 KMS from Junction .
Some city snaps
* In between grabbed a plate full of Idli and Chai to get energise .
* Picked Vehicle and fill the fuel .
* Reached our Hostel named Zostel . As we reached before our check in and don't wanted to waste our day . Hence we washed our face and moved to cover our 1st spot which is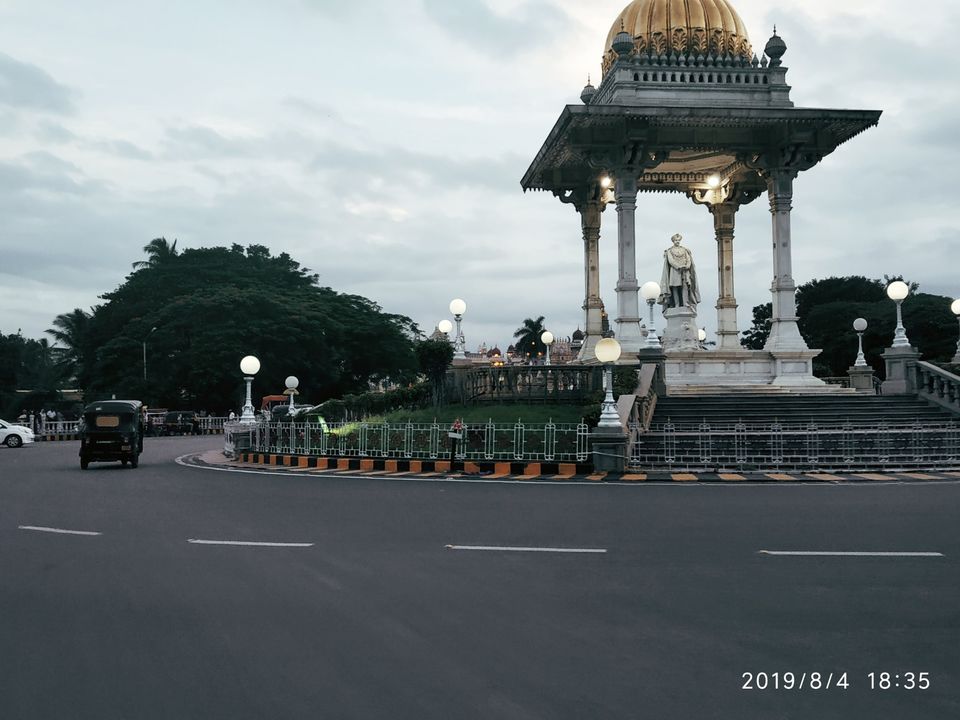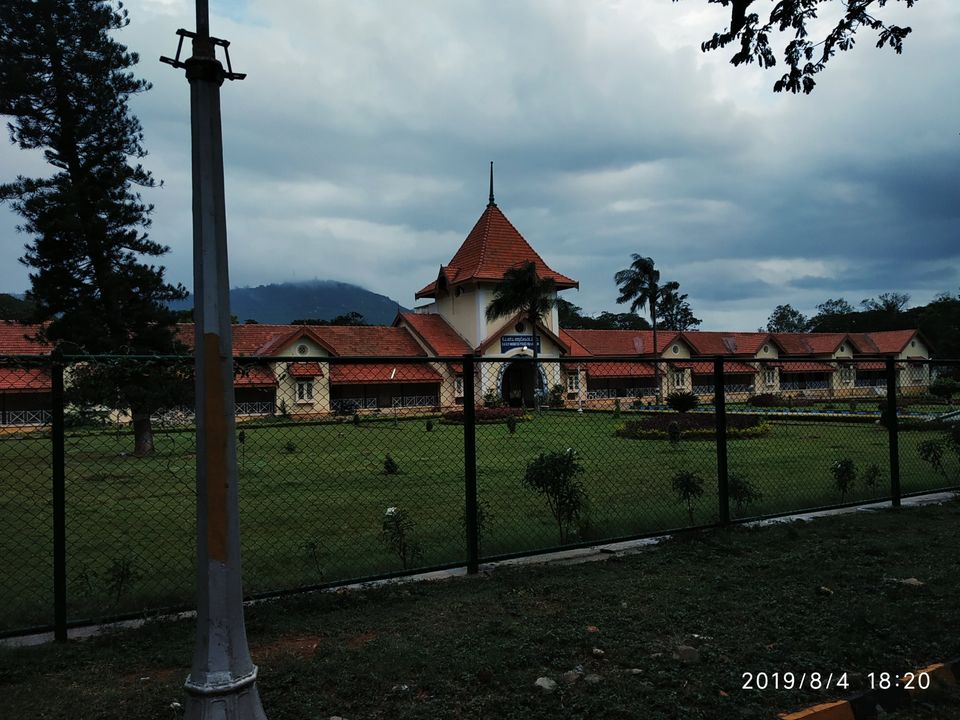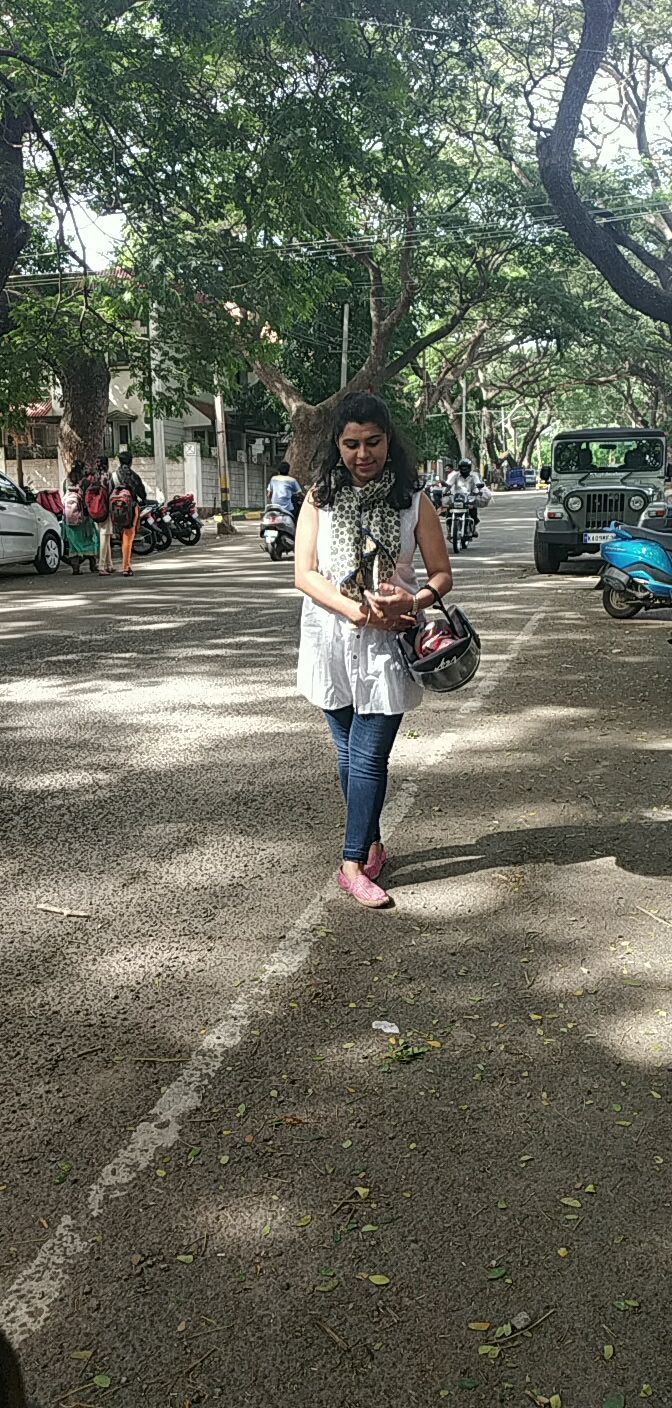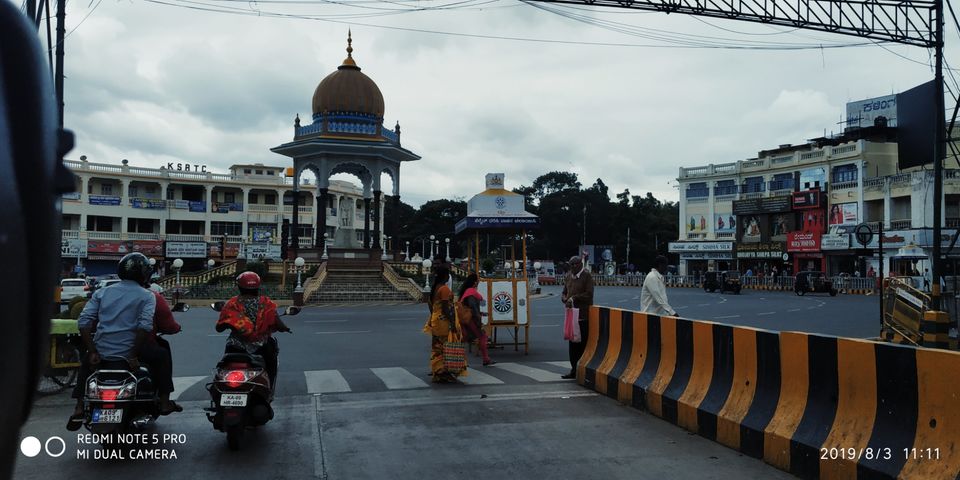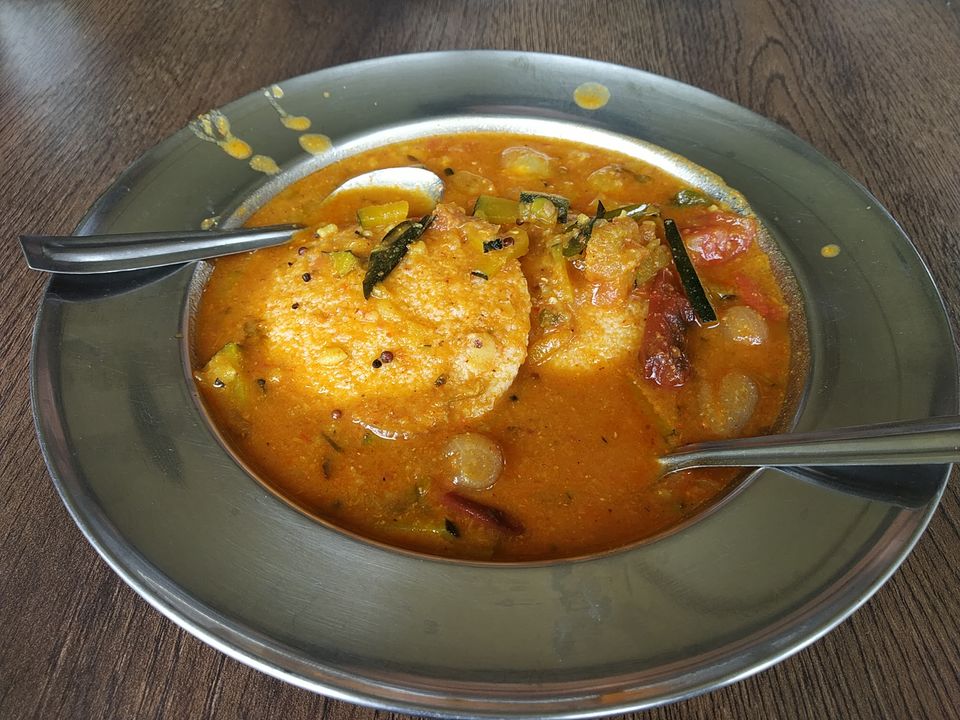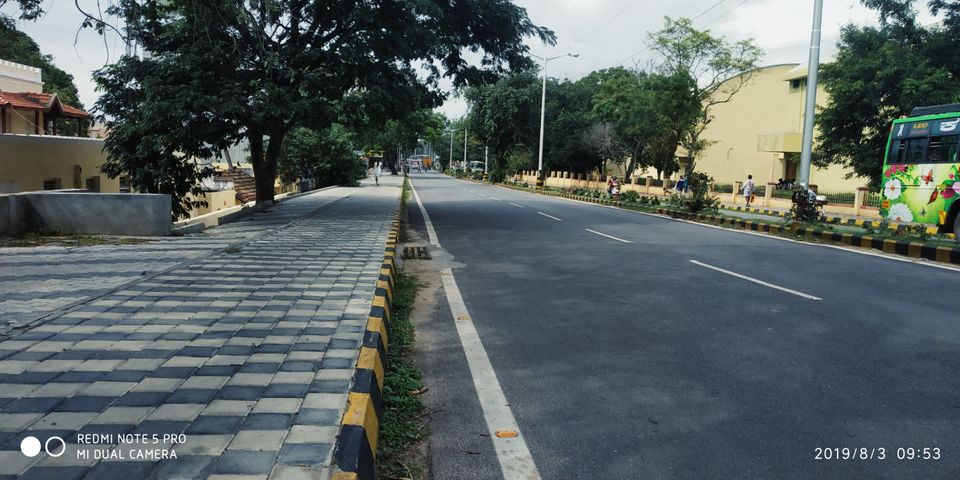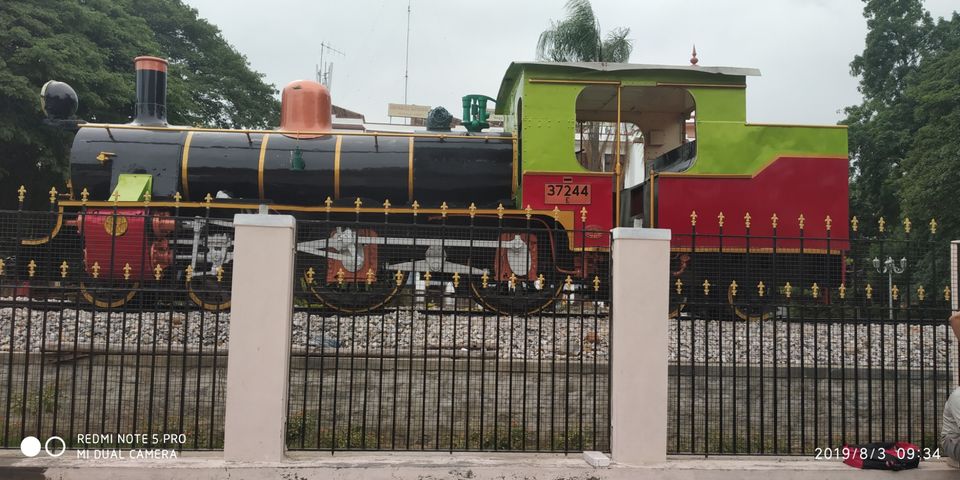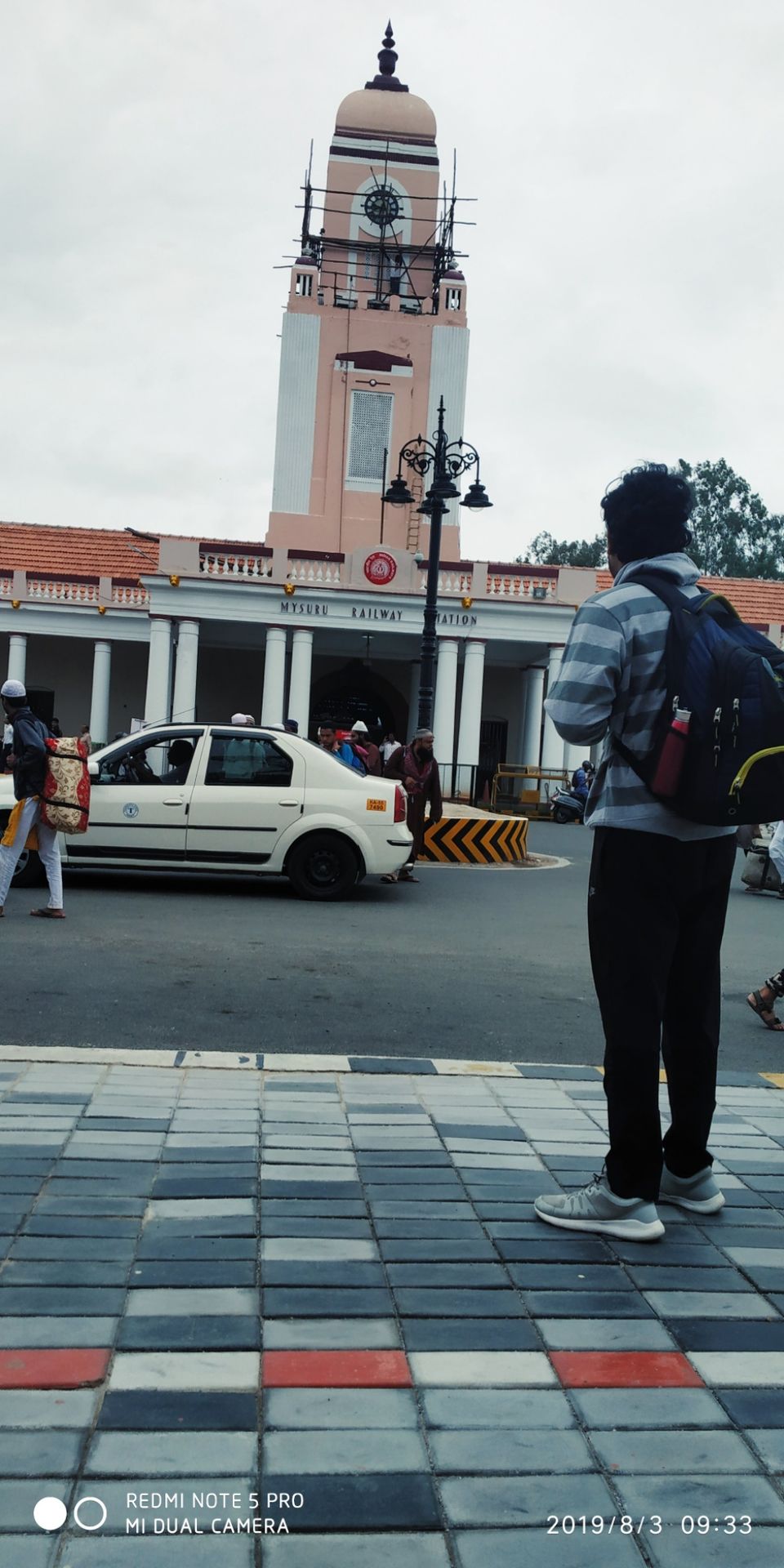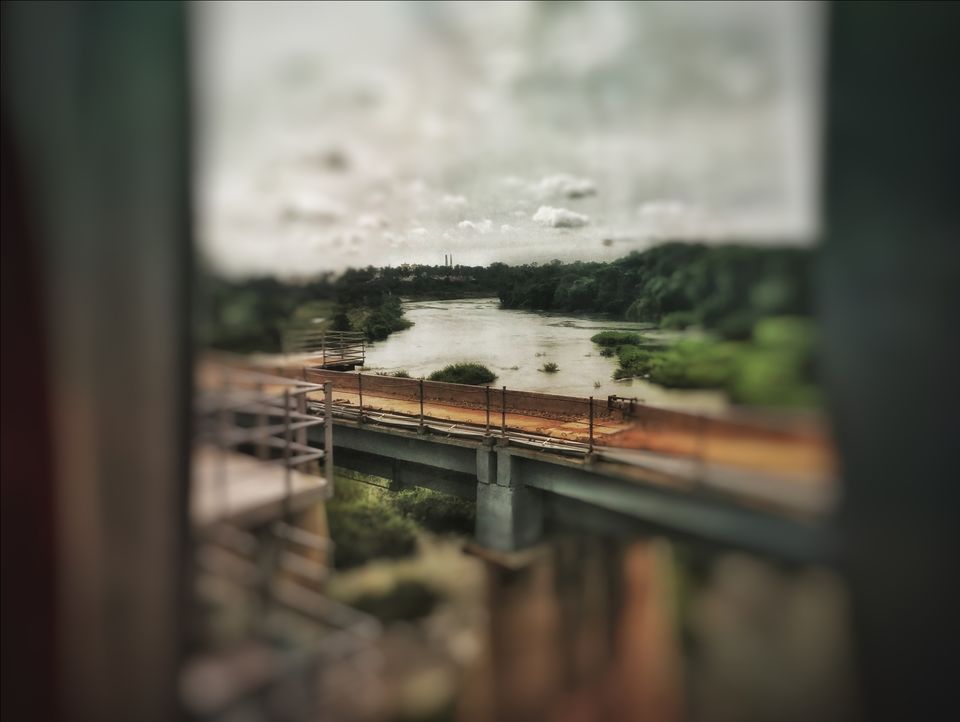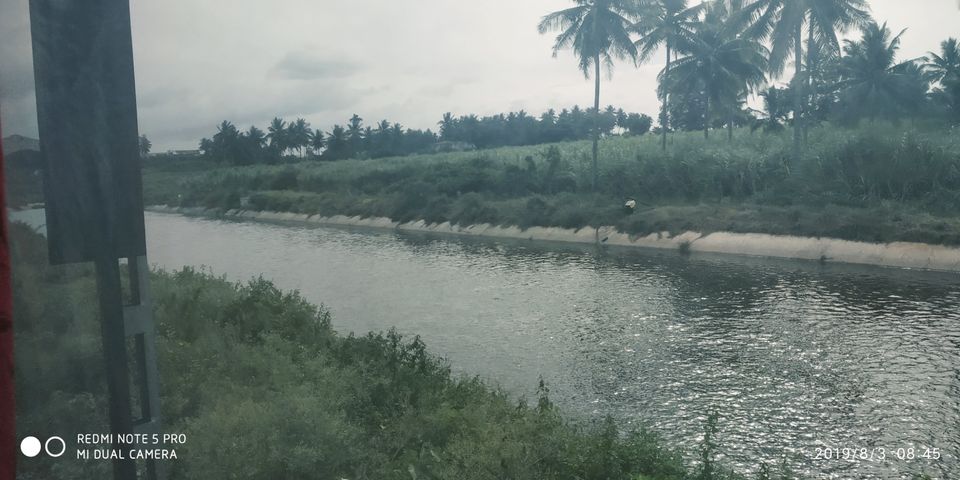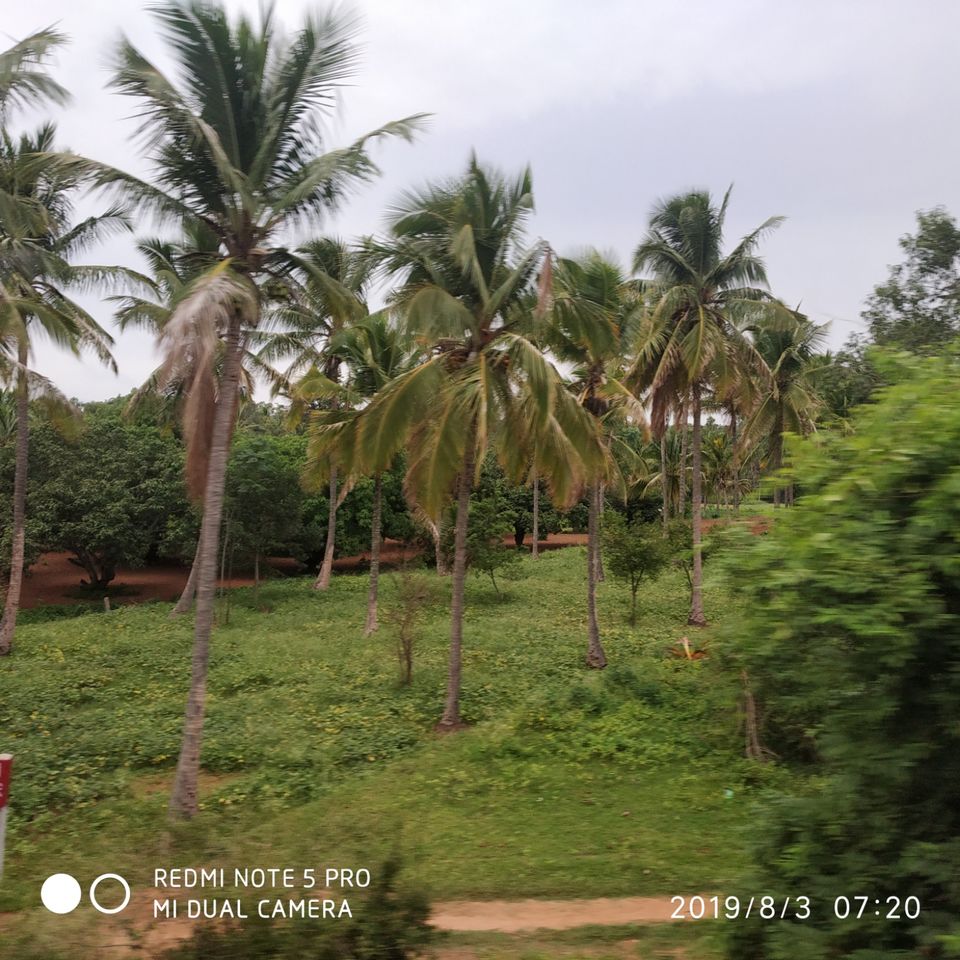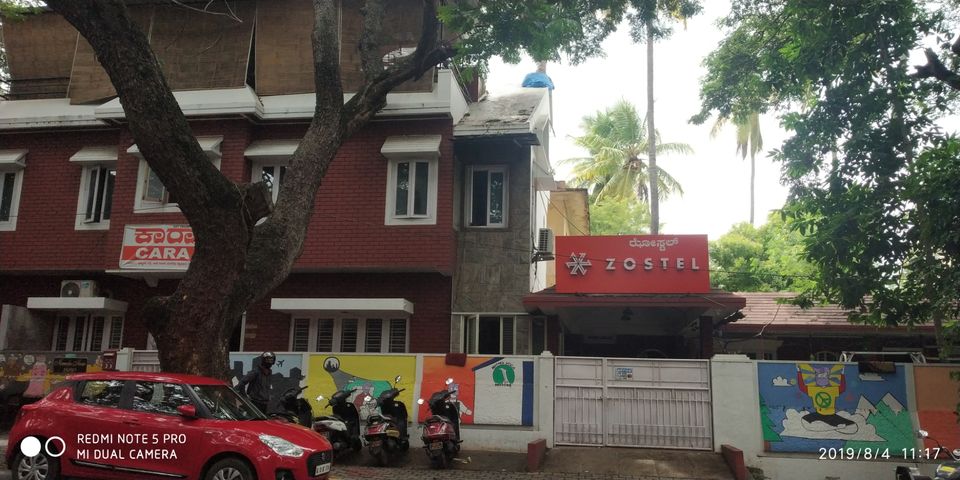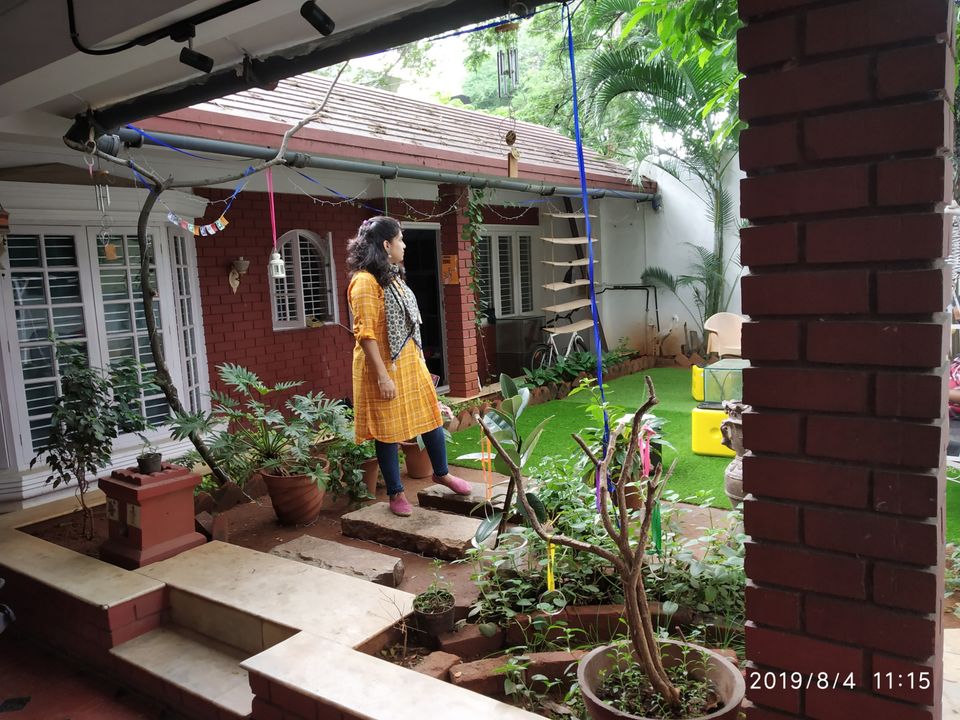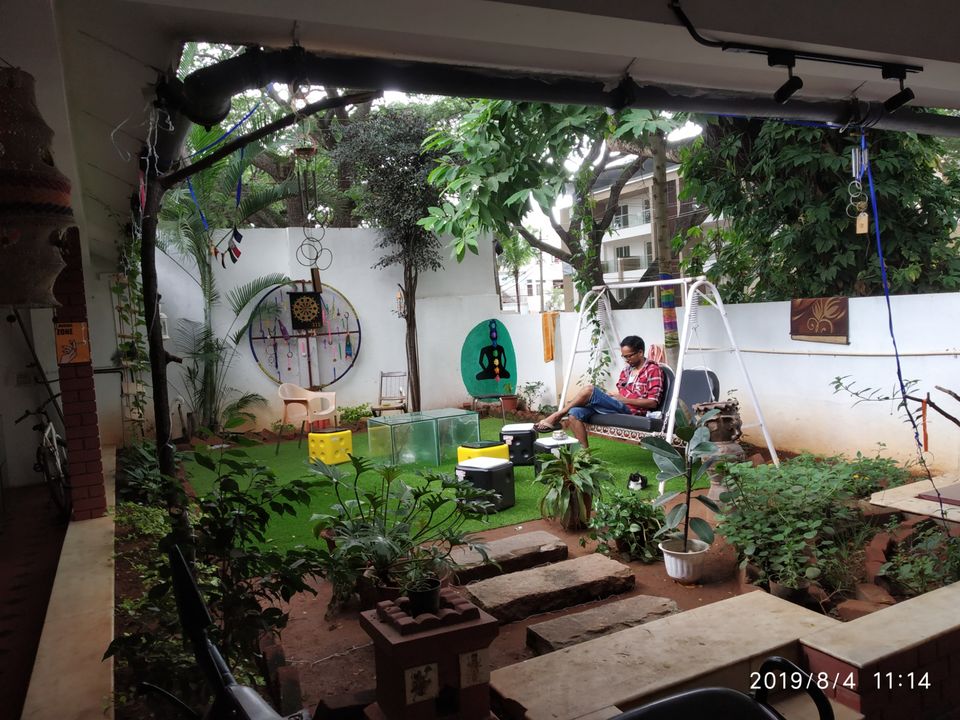 Post visiting this we moved our Hostel and checked in . Without wasting time , we quickly freshnup and had fruits and cooked some light food for us and again move out to ,and again started our city exploring . On the very same day ,Our next stop was
Being a City centre spot , this church pays a great ode to British Architecture era . Keeping every minute detail in concern this church was created . Inside there are stories of Jesus and Mother Mary .
# Tips
* photos are strictly prohibited .
* Try to be quiet  this won't disturb people who are praying .
Outside this church ,anyone can sit and relax themselves .
After visiting , Had tea ,dosa and (Bisi Bele Bhat) original dish from Mysore.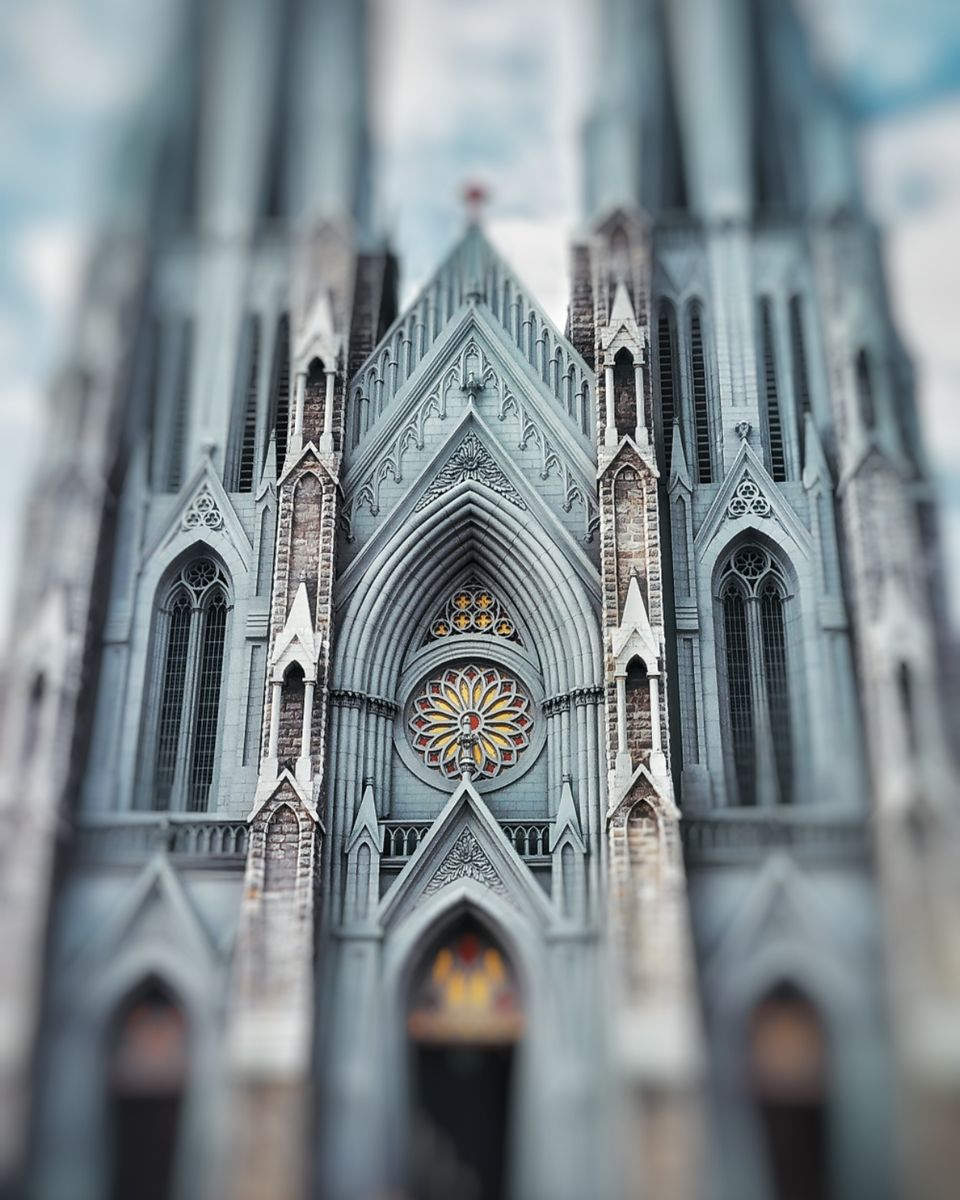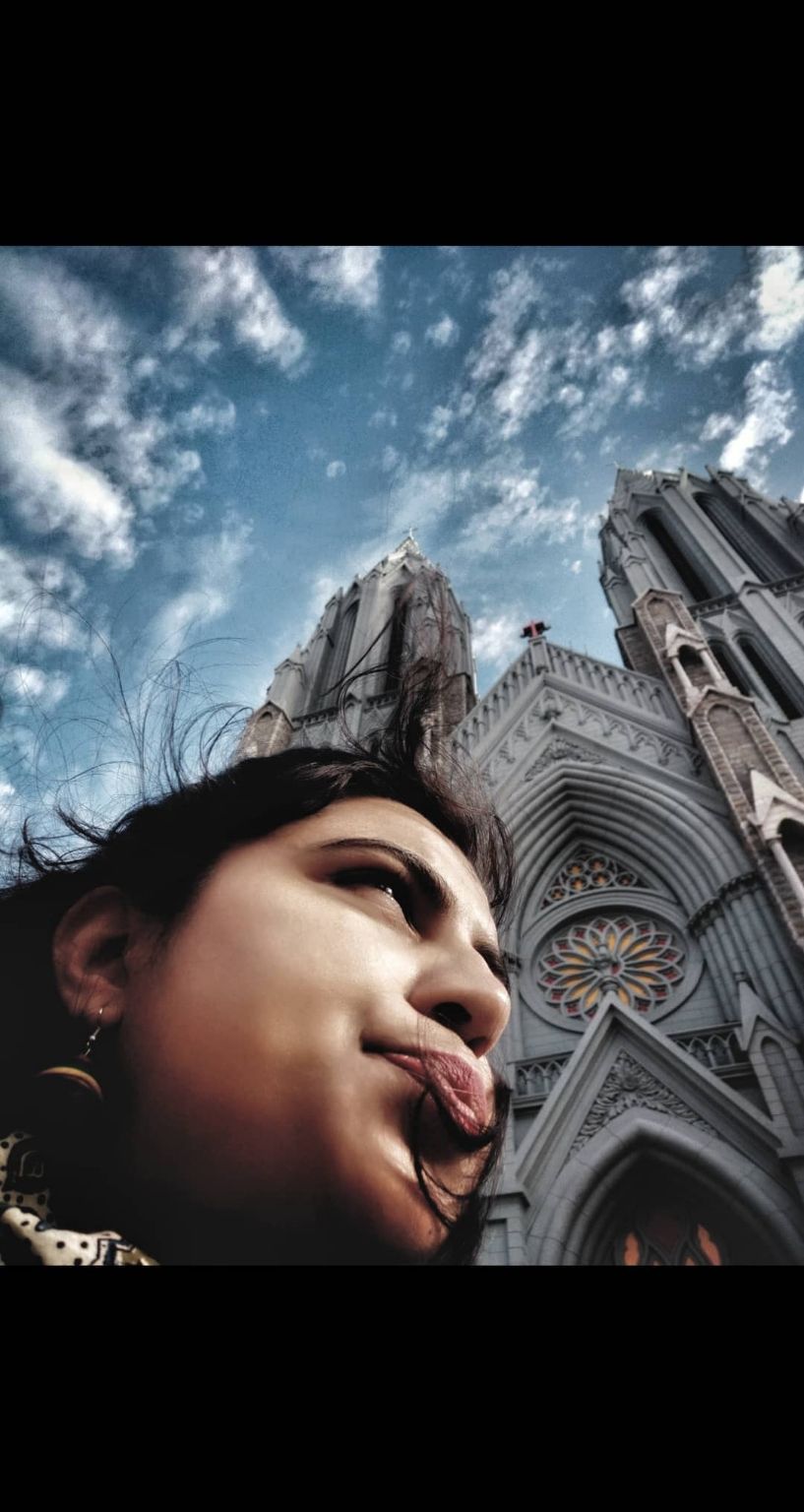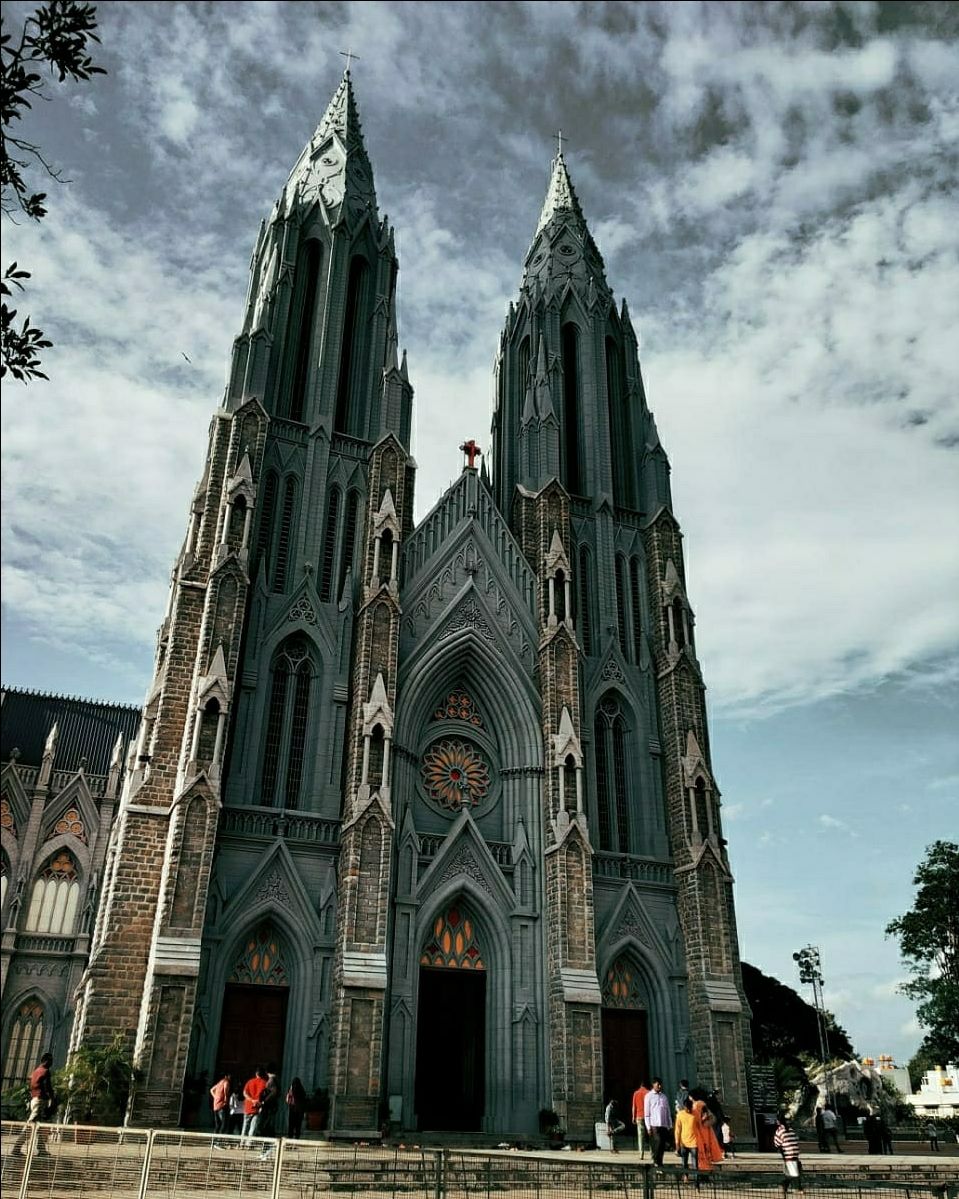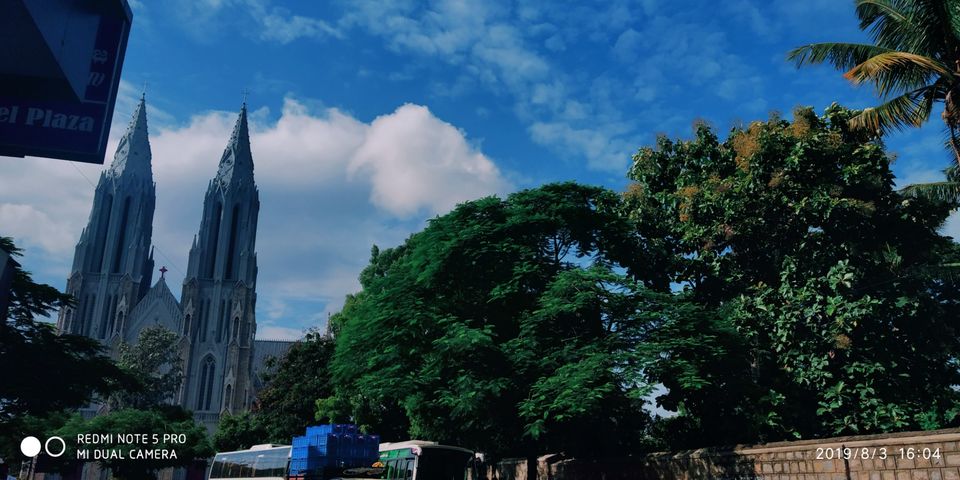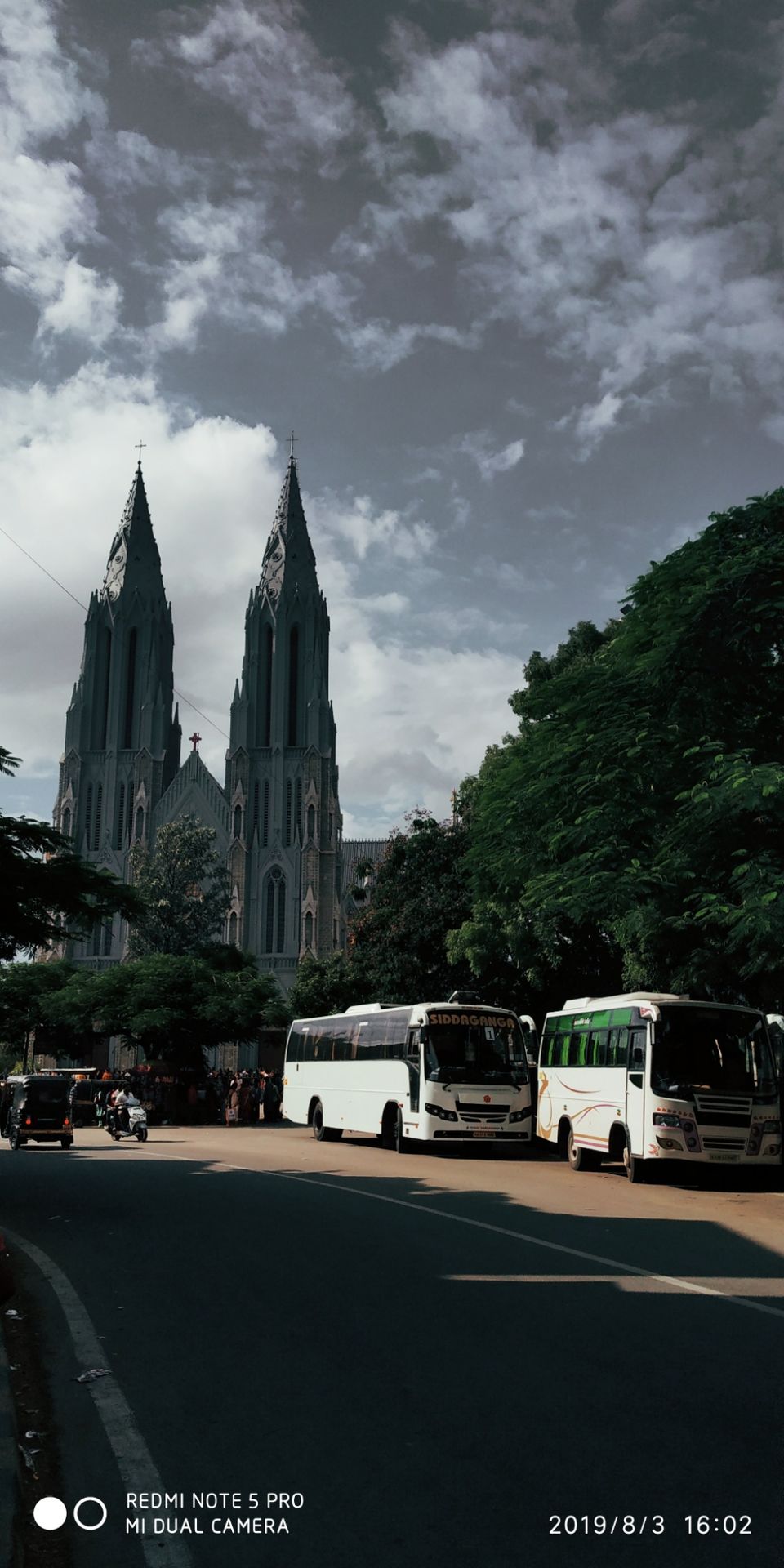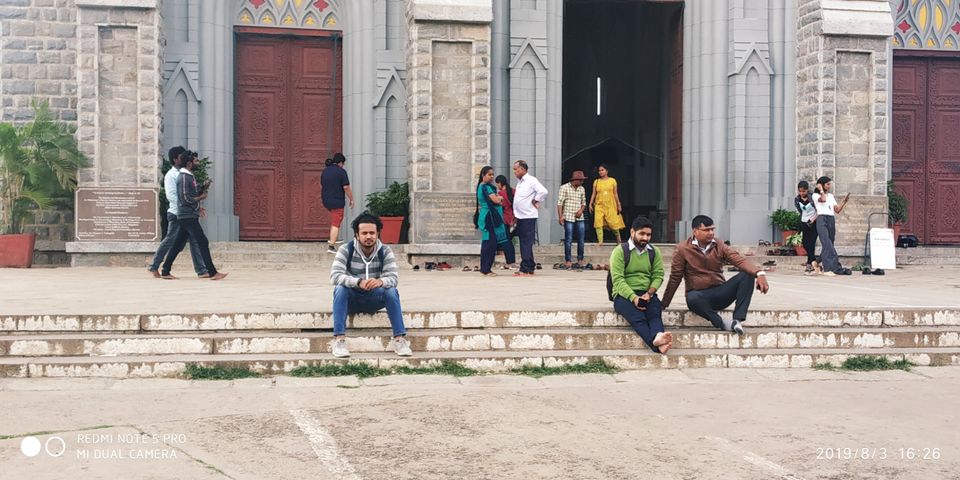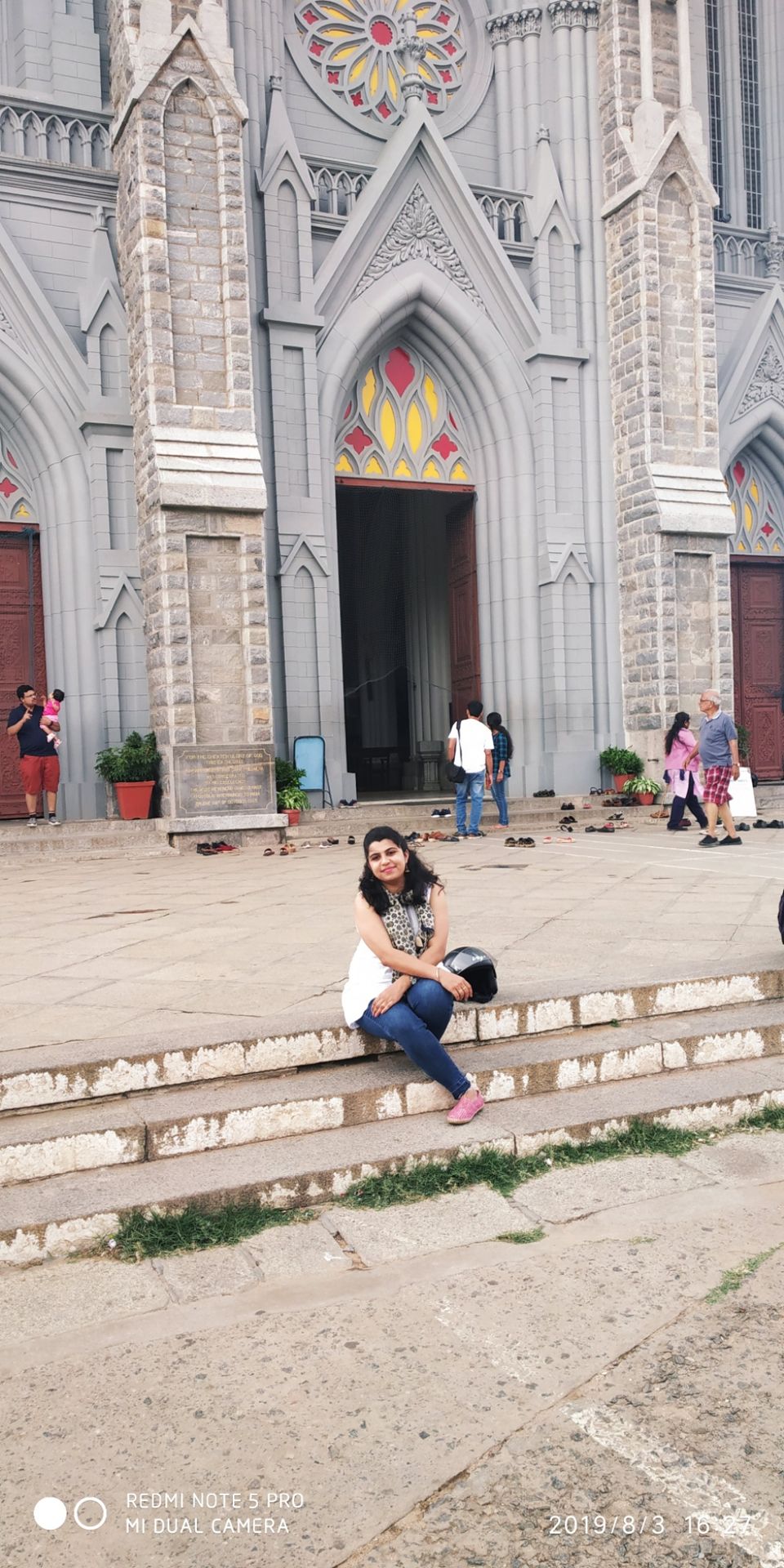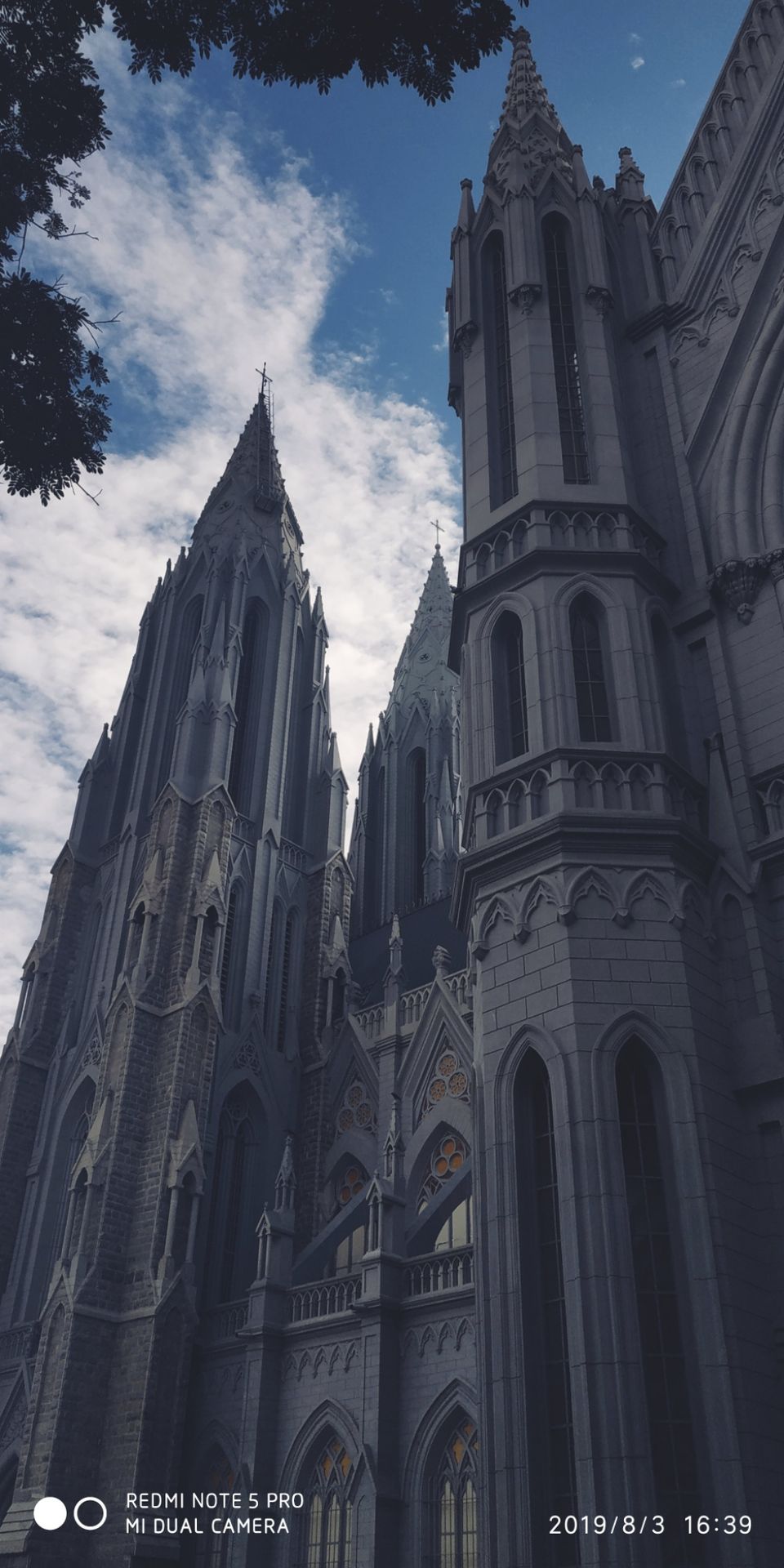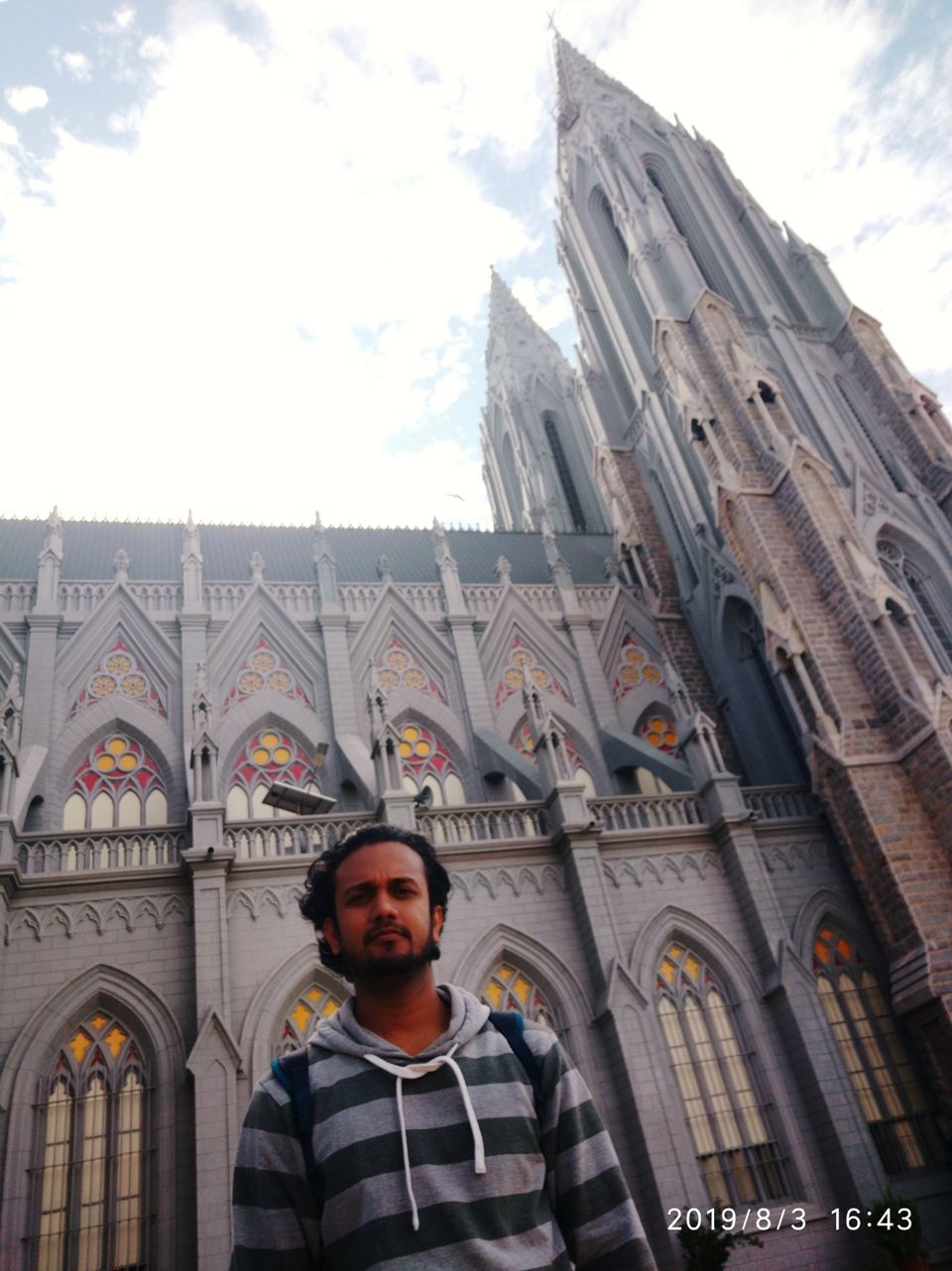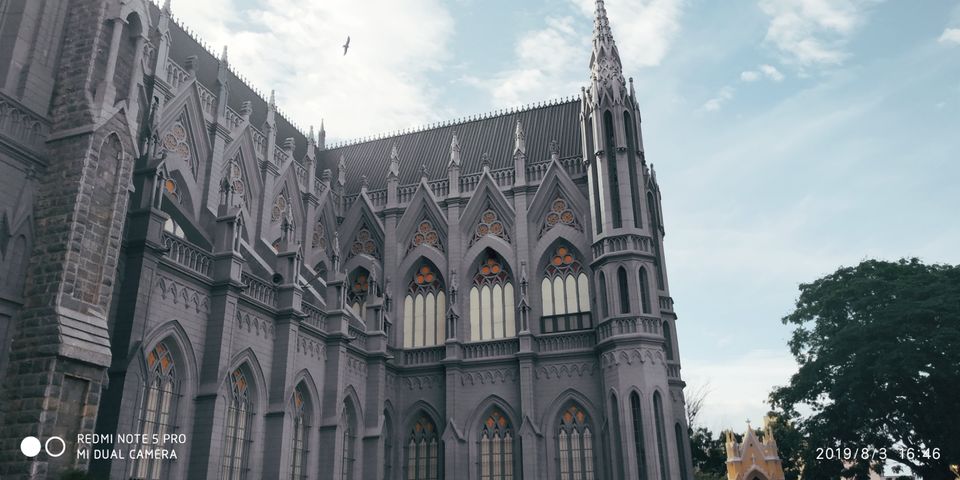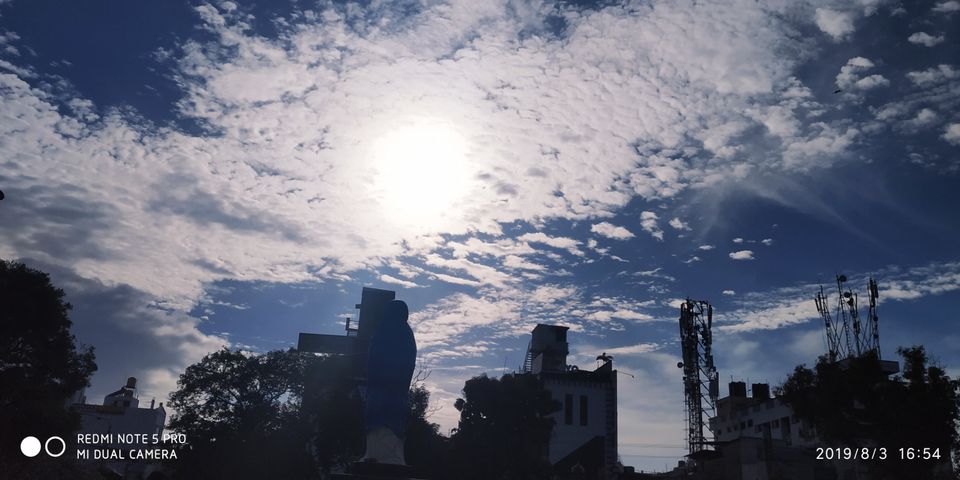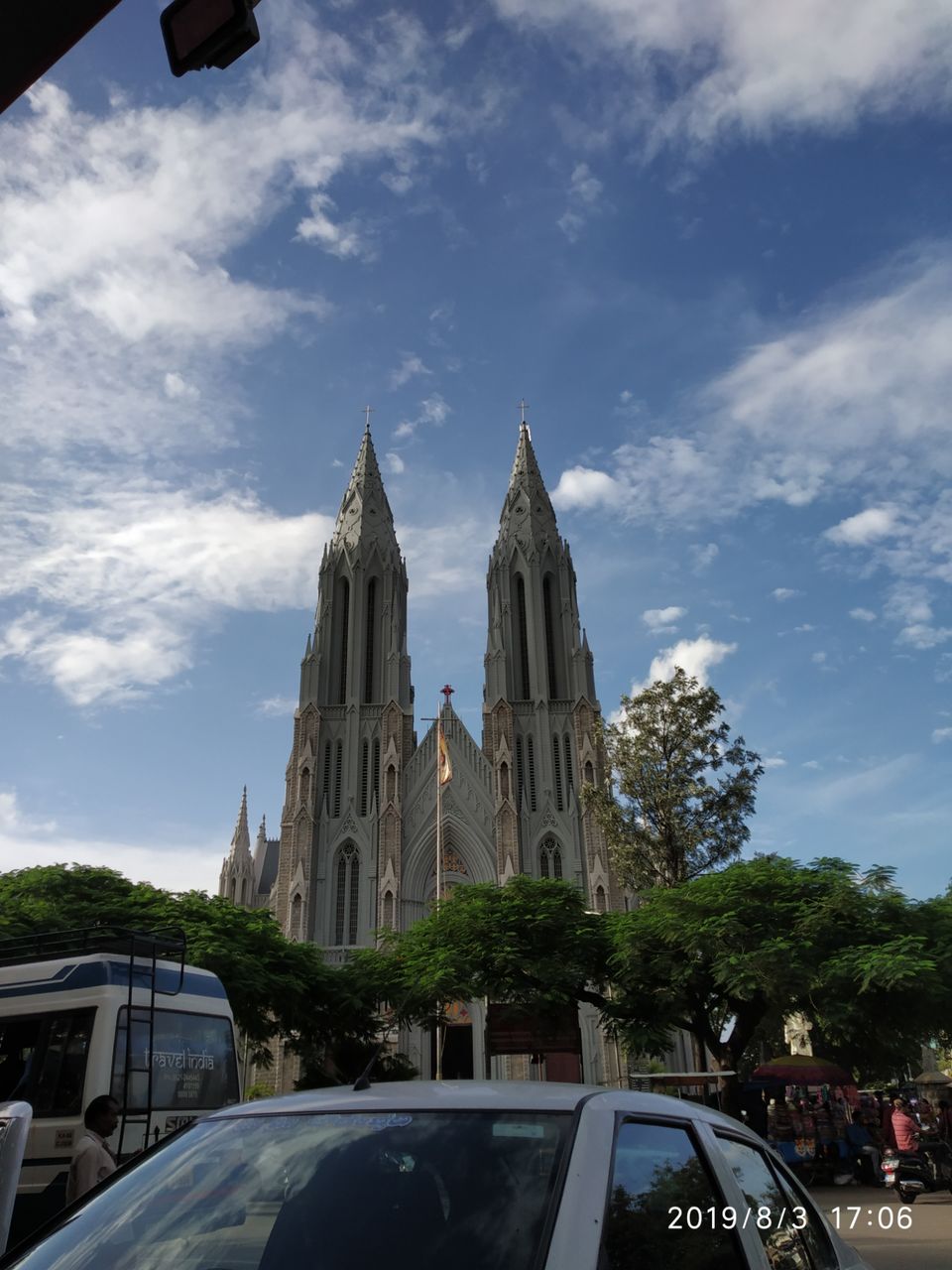 After spending quality time on church , we quickly gear up to witness our next destination which was .
As name suggests , This belongs to Lord Krishna and Garden administration kept the theme very awesome .
Small springs , waterfalls , and from Big fountains to small fountains is good way to re-use the dam water which  enhance the beauty .
Situated in Mandya district this dam is perfect weekend getaway spot .
* Take a buffer of 2 to 3 hours and try to go in daylight and wait till 7 pm because that's when the light and fountain show begins . 
* Facility of Boating ,Snacks , shop for handicrats are available.
On the way do observe the scenic coconut trees which sometimes look looks like painting
Sharing some of the clicks :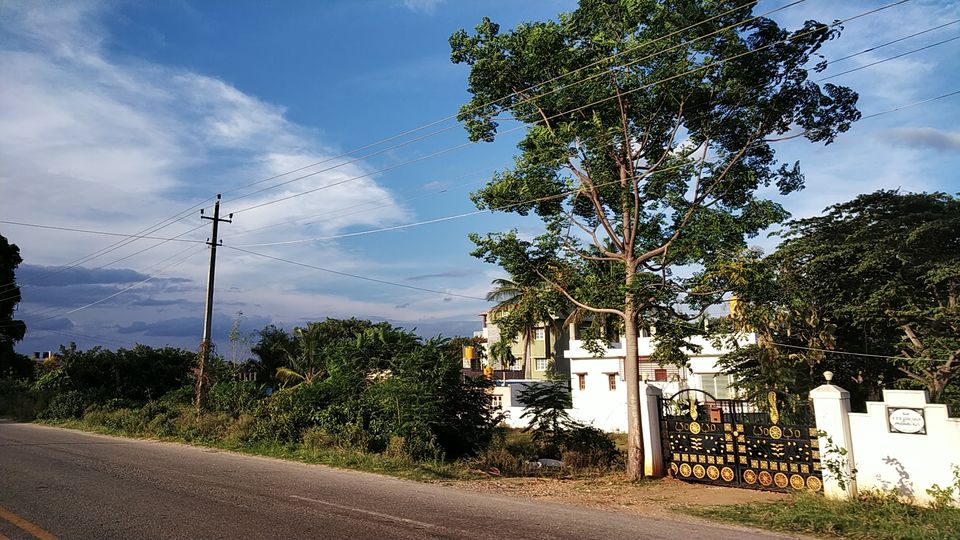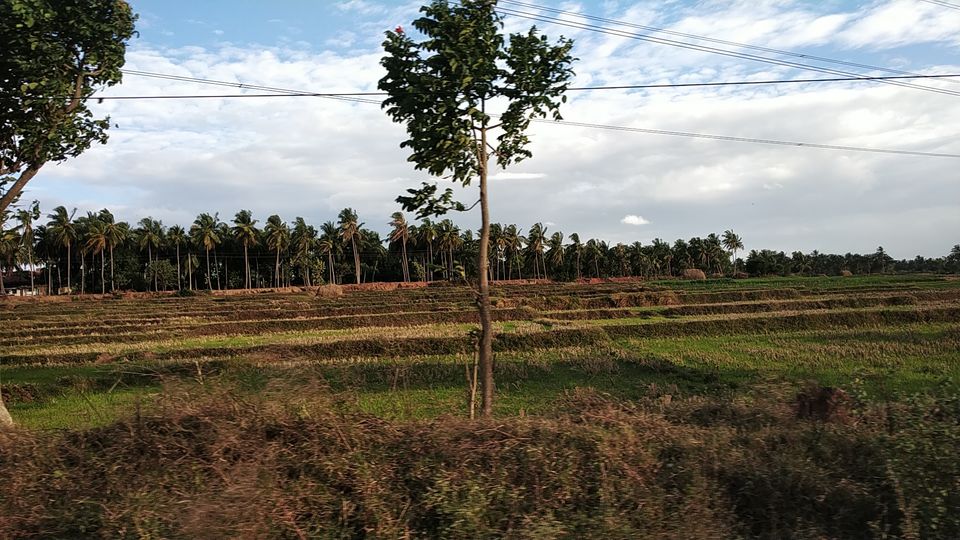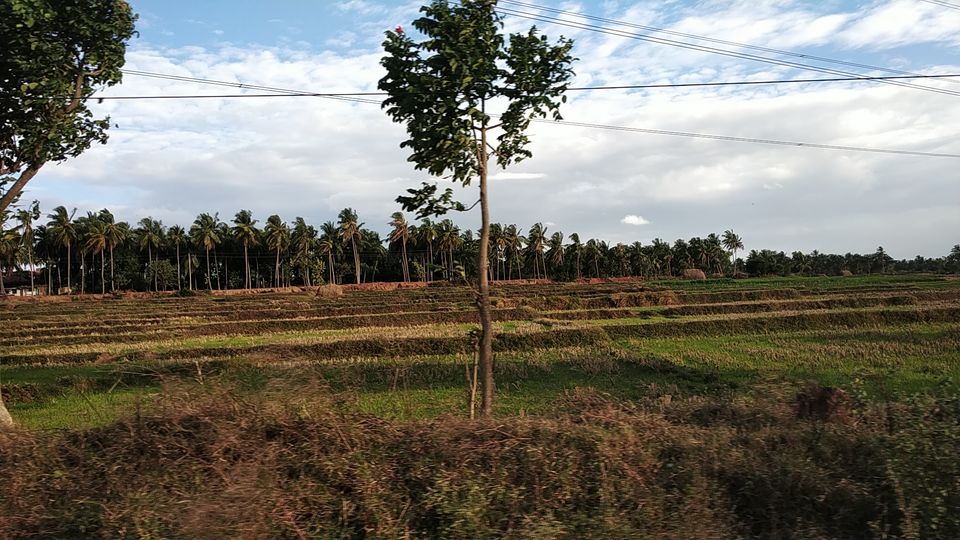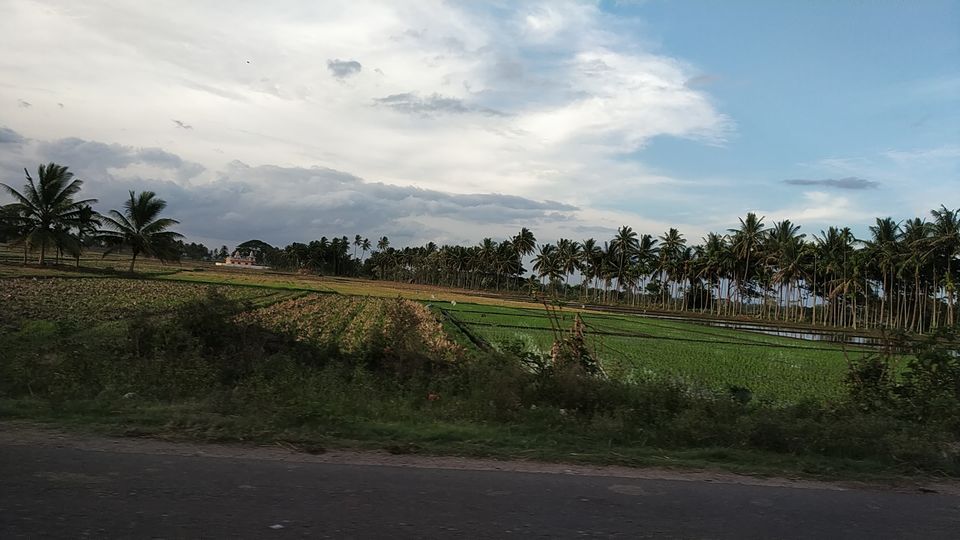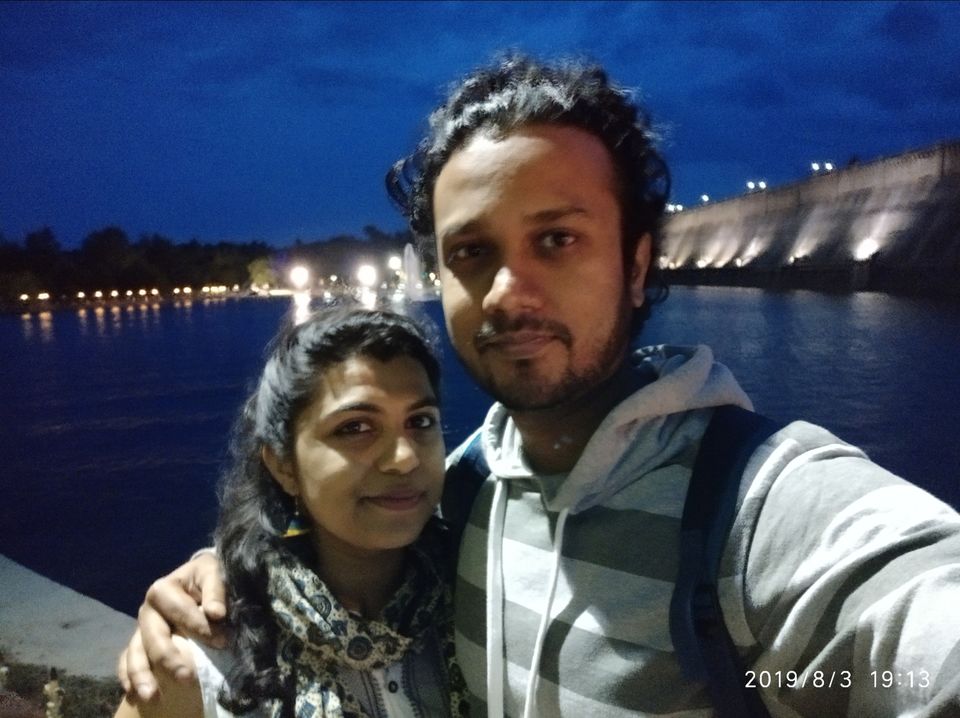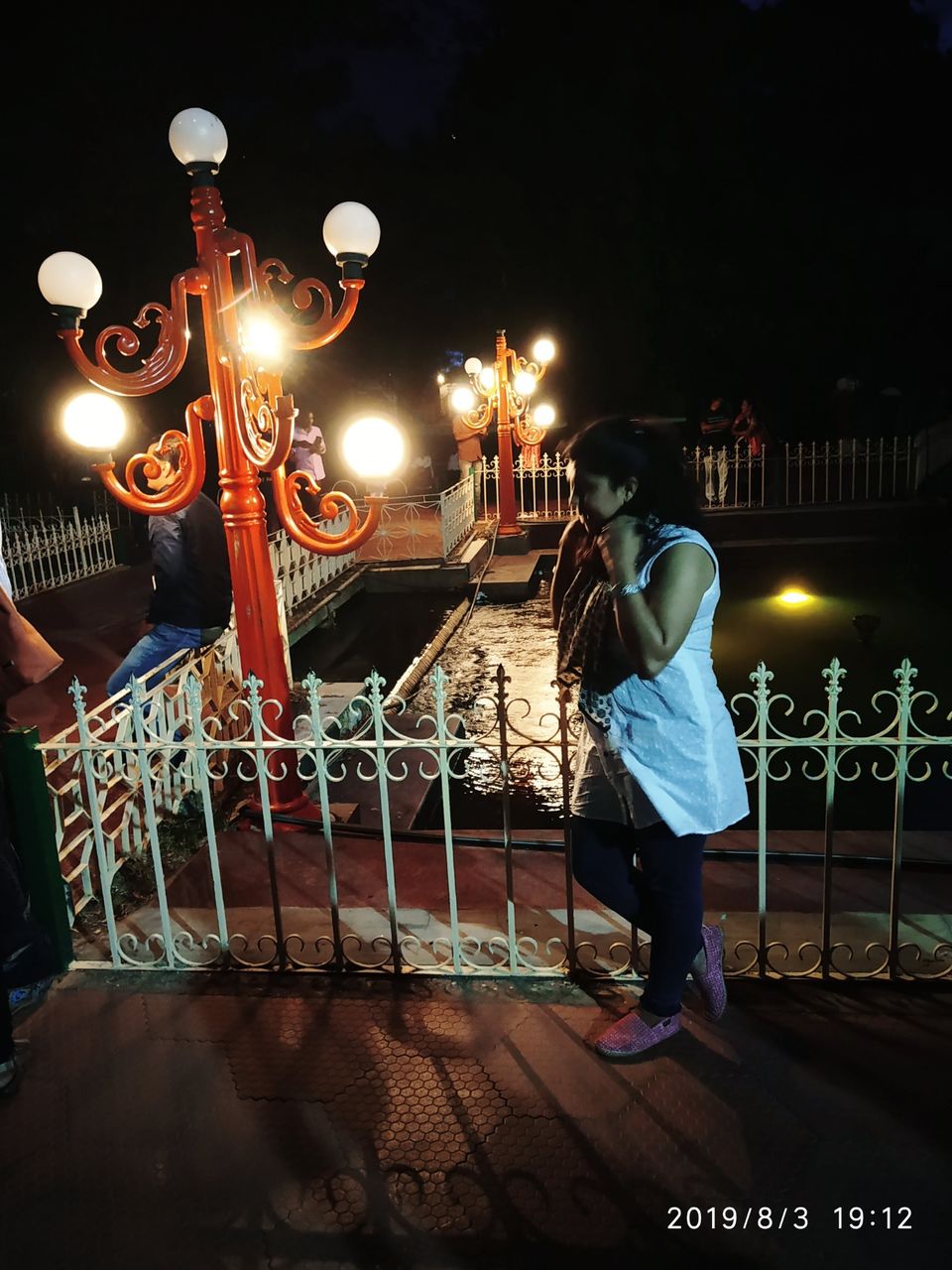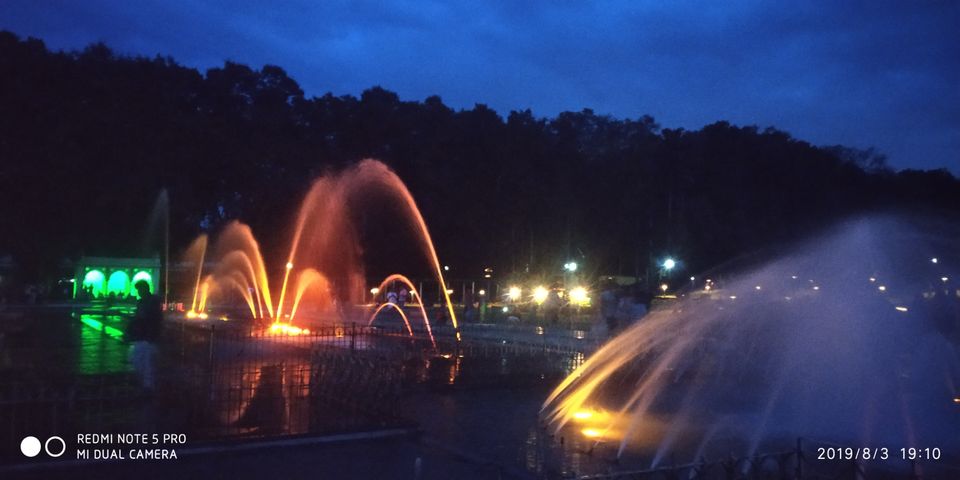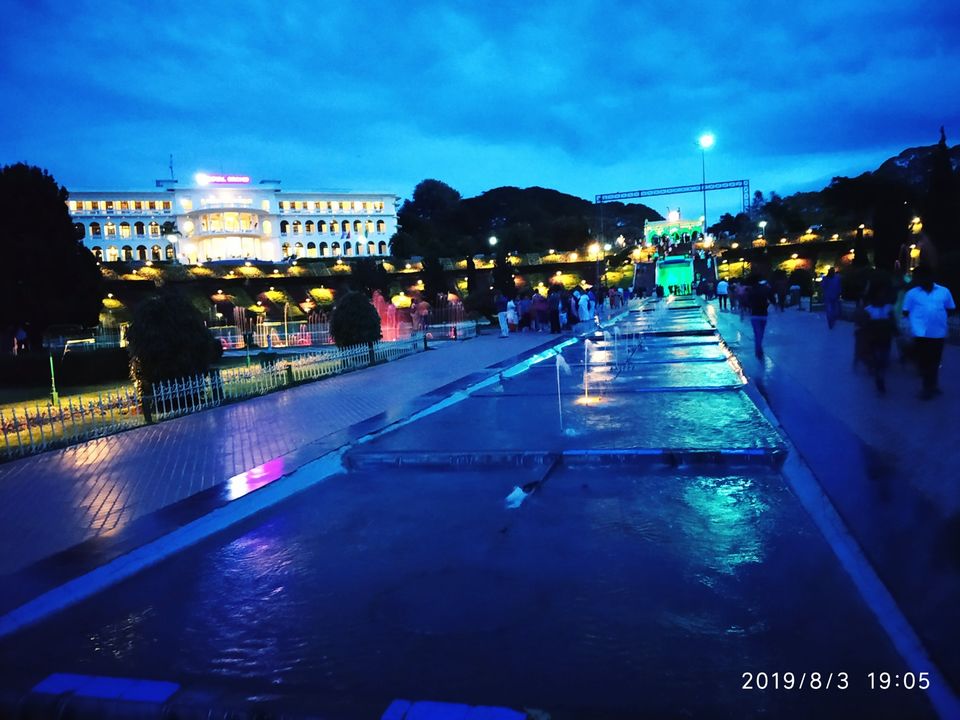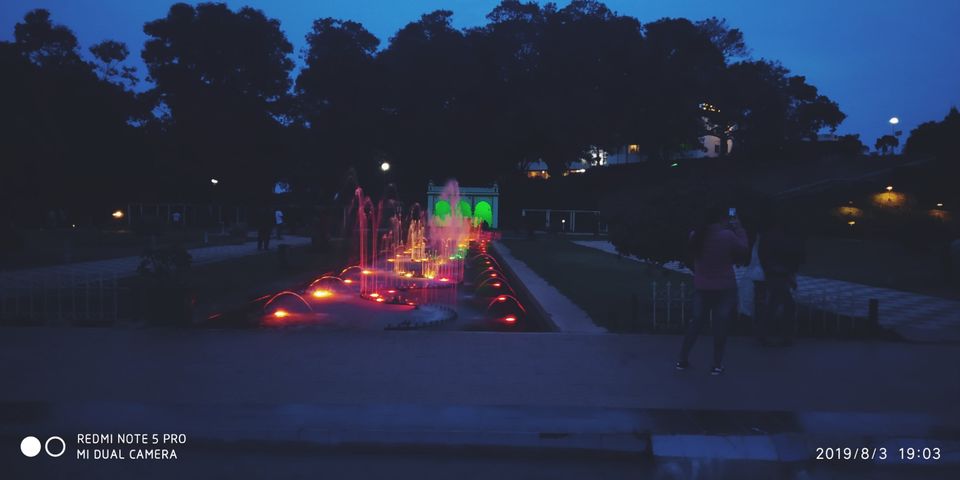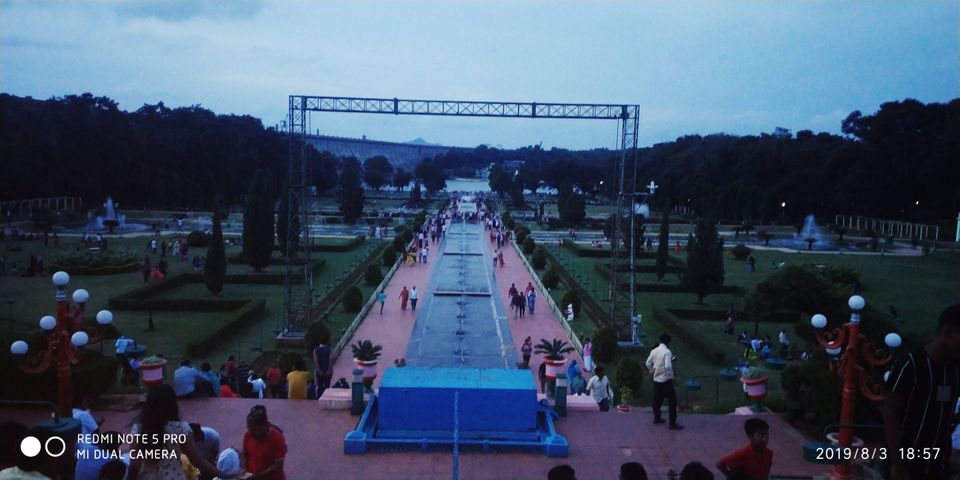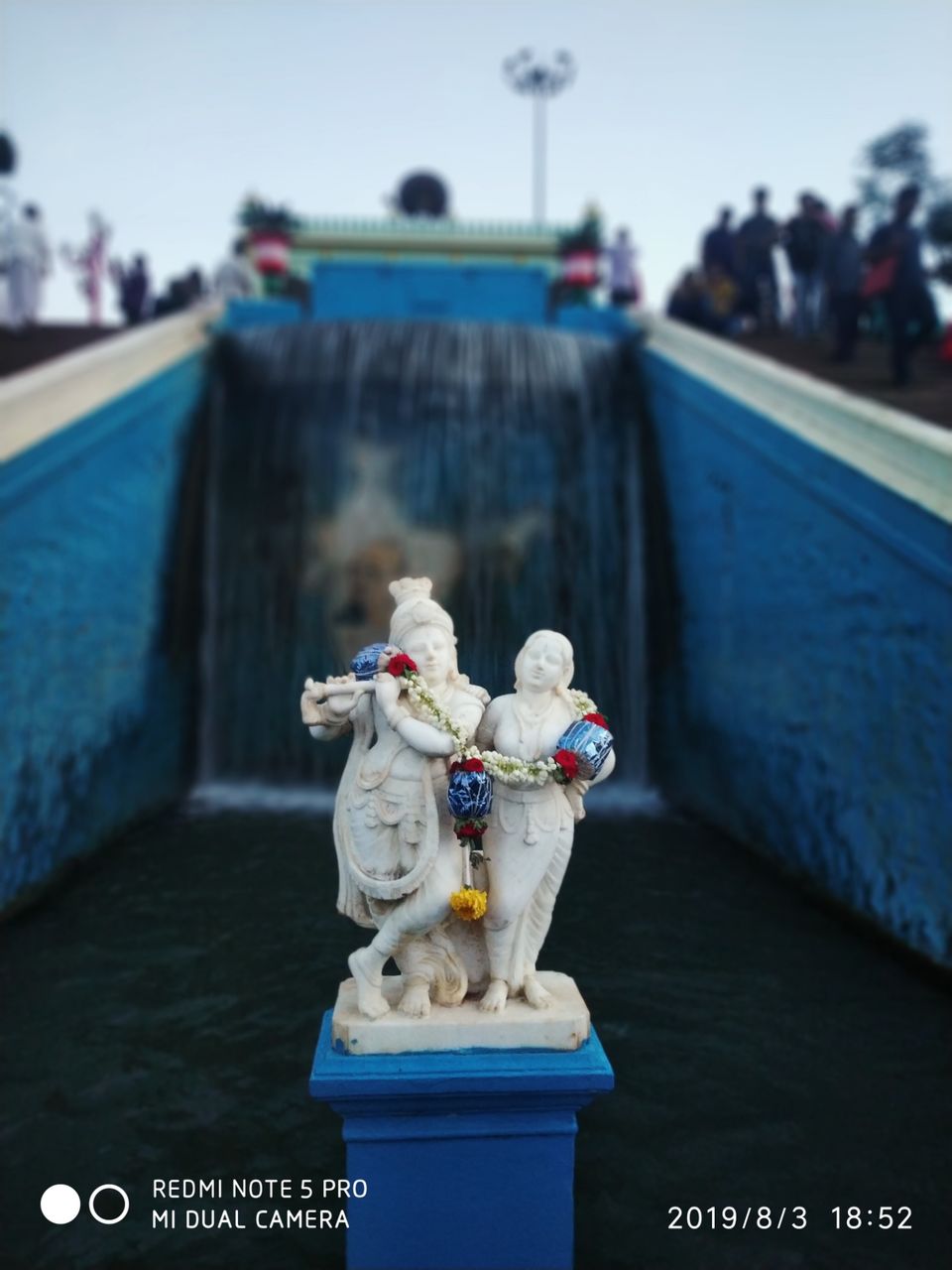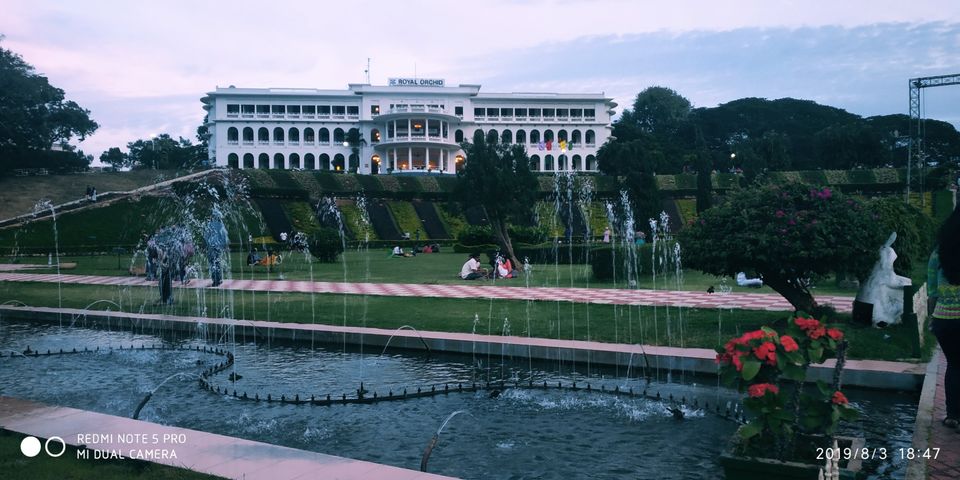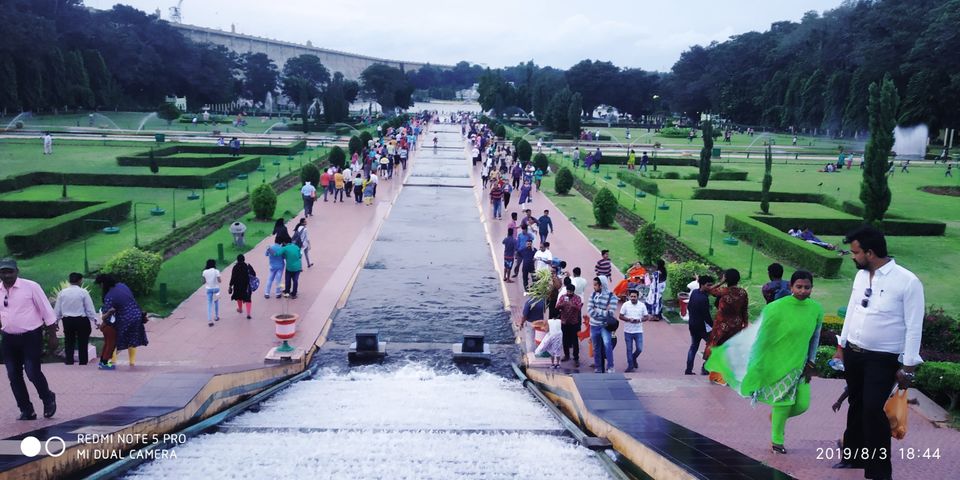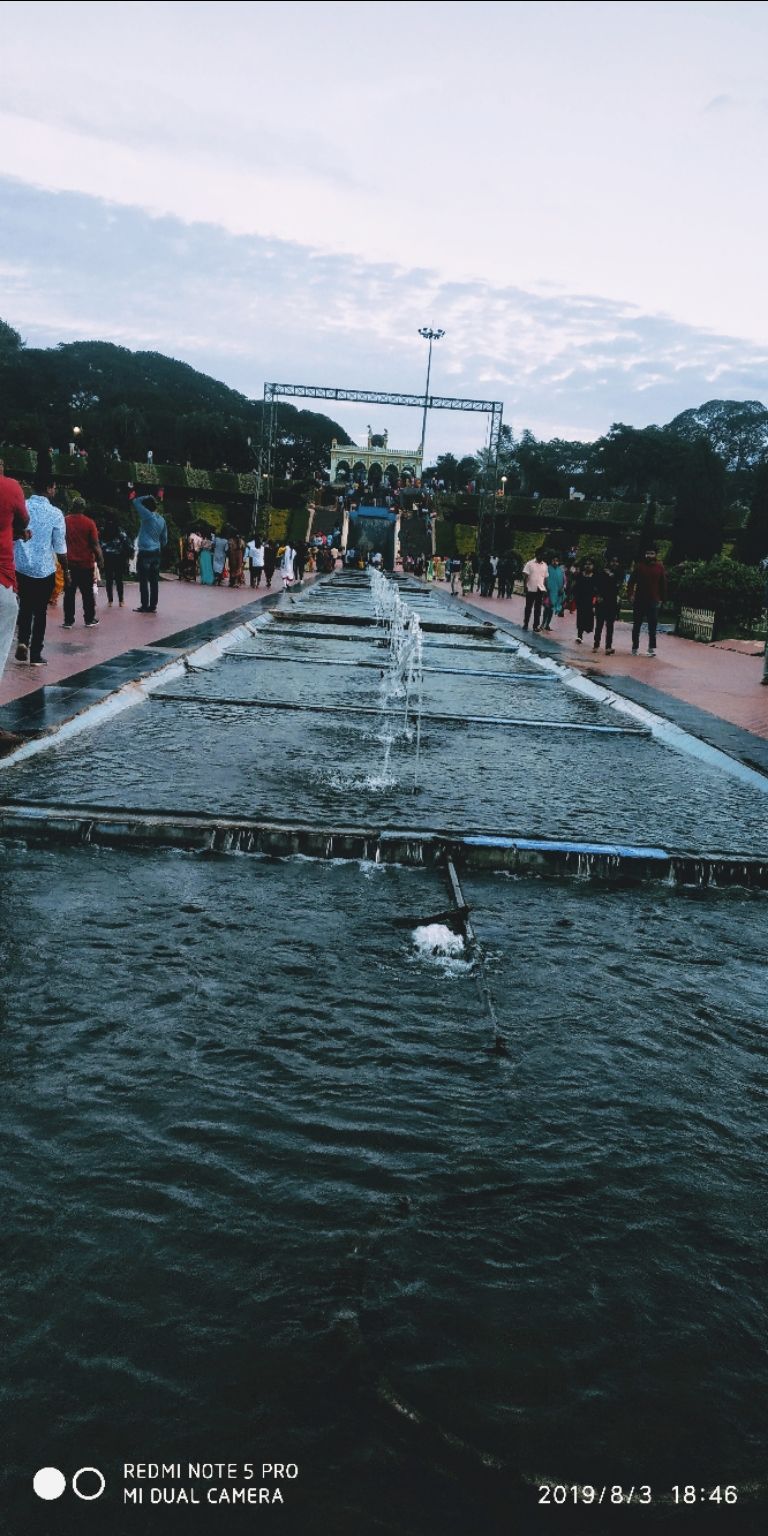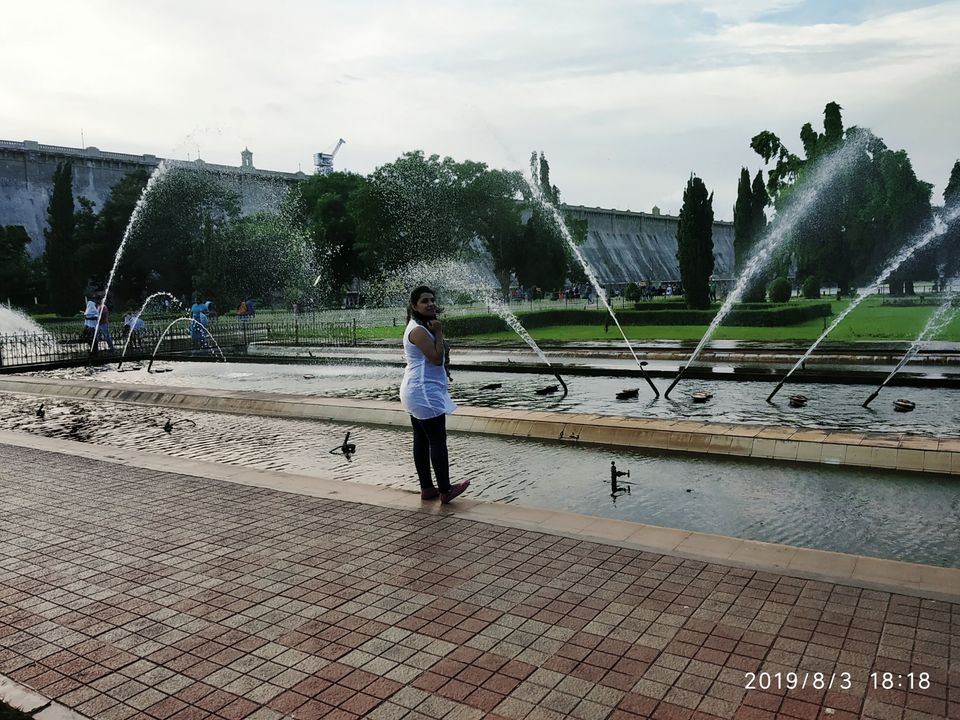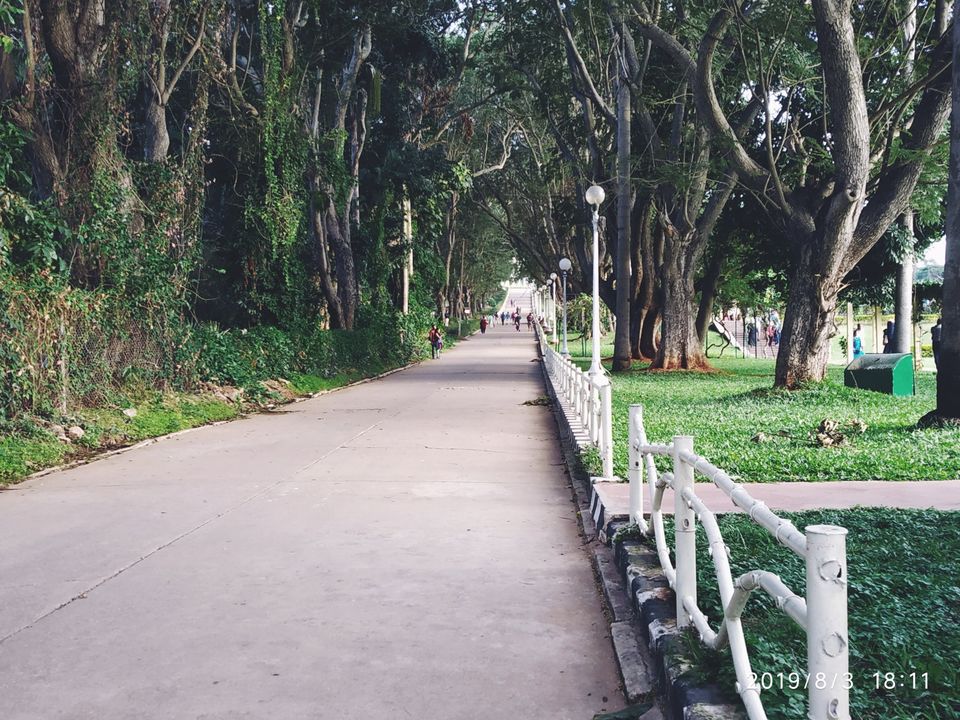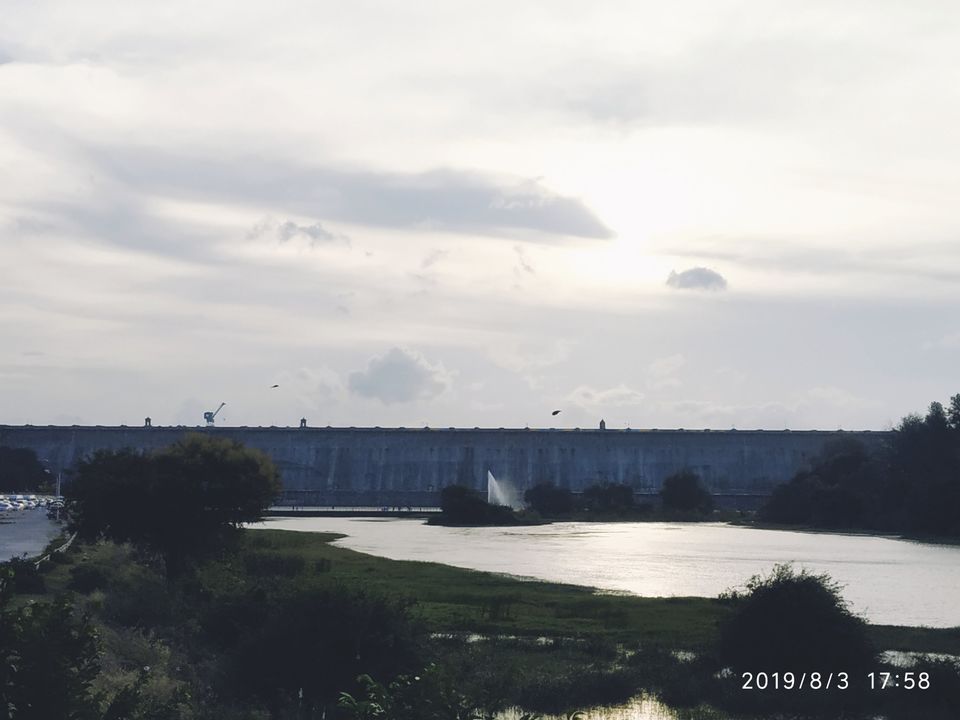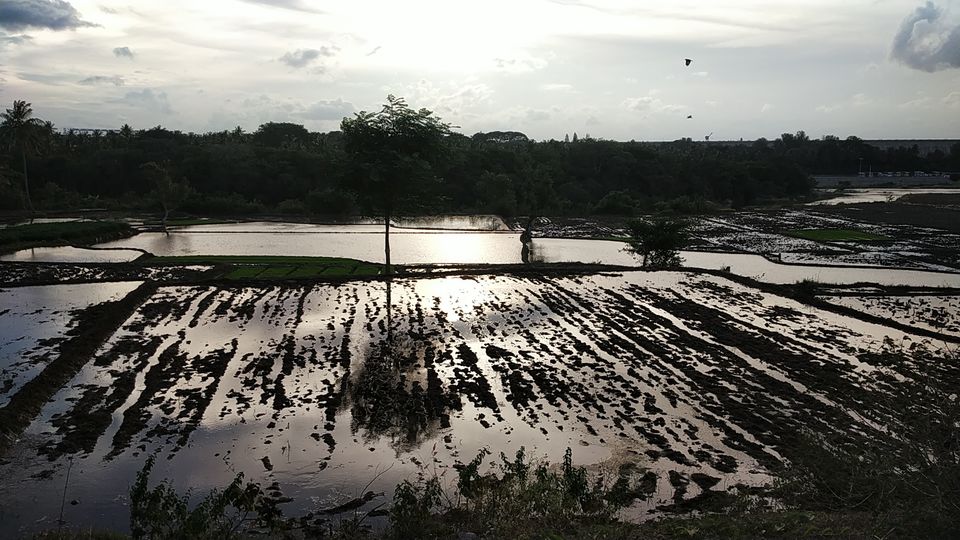 And from here our Day 1 of this trip Ends ..and we headed to our hostel for relaxing ourselves and had some food on the way..
DAY 1 EXPENSE : 4864  FOR 2  includes
1. Train tickets for 2 people  both ways : 1000 RS.
2. Cab charges till station : 278 RS .
3.  Hostel Pvt. Room for 2D 1 N  : 1678 RS.
4. Bike charges for 2days + fuel  : 735 + 250 RS.
5. Breakfast for 2 : 70 RS .
6. Parking charges overall : 23Rs.
7. Snacks + Tea & Coffee : 130 (Throught the day 🤪)
8. Dinner for 2 : 500 Rs.
9. Zoo tickets for 2 : 200 RS .
#Note - Snacks and Other charges may vary .
✓ Rental Bike from EeZee Rentals (book online nearer to railway station).https://eezeerentals.com/
✓ Hostel booked from  http://www.hostelworldgroup.com/
We have kept only two itinerary for this day as we have to leave on this day .
Today ,we got up and the view from window is fabulous . After whole night rains and winds ,morning sunlight was just  I can't explain .
After our morning routine ,we just went downstairs and had breakfast from nearest restaurant from hostel  and then went to park which was beside our hostel .
By 10am , It's the time we have to checkout from hostel.  Without wasting a single minute we get ready , pack our bags and kept at their luggage section and went for this 👇
Needless to say or explain , This palace is the lifeline of Mysore which shows how the architecture and historical values are important for us .
Every room , courtroom , royalty ,teakwood carvings colourfull rooftops will make you more curious to know what's next .
Spend almost 3 to 4 hours there ..
But we have to discontinue and visit the next stop which I will let you know below .
After whole day , we again came to see the Light show and the patriotic bands playing music . Kind off relived it
GLANCE OF MYSORE PALACE 🤘🔥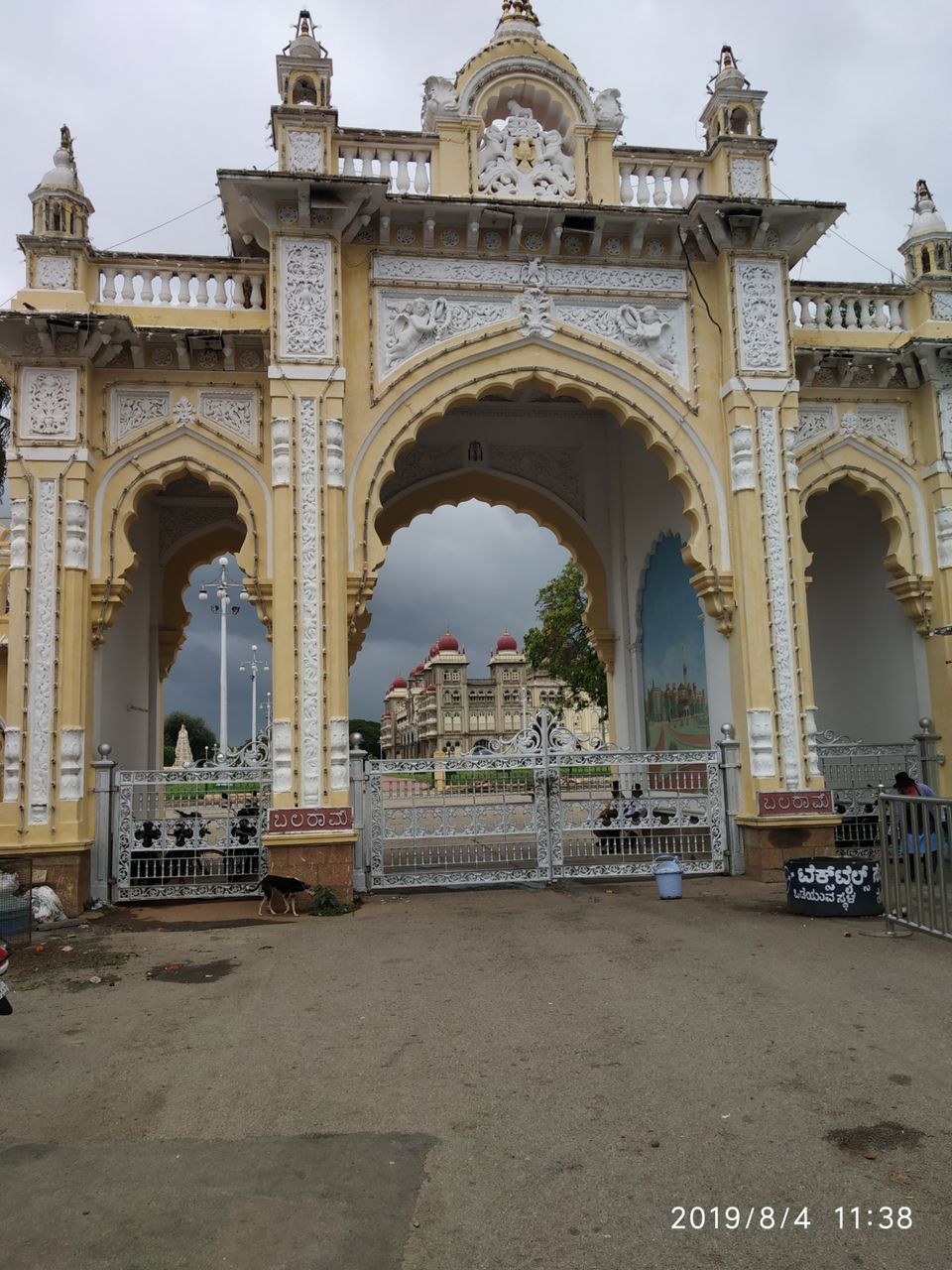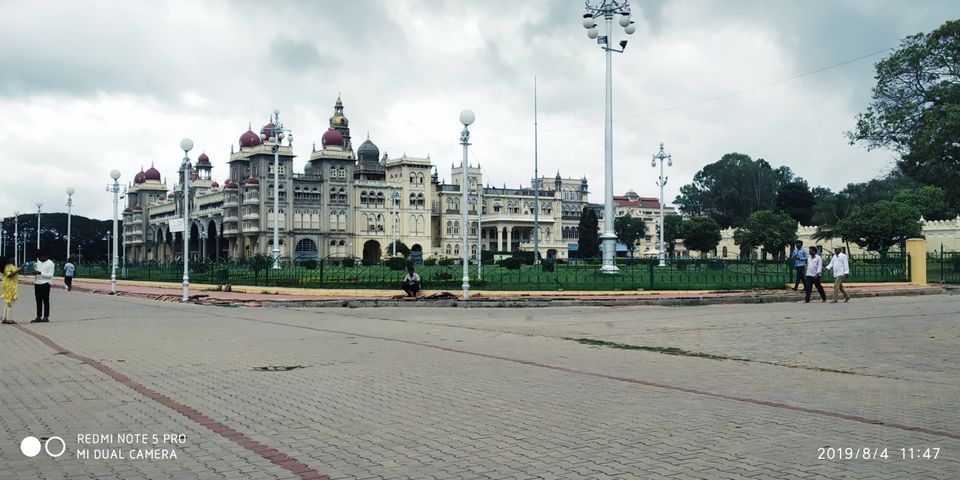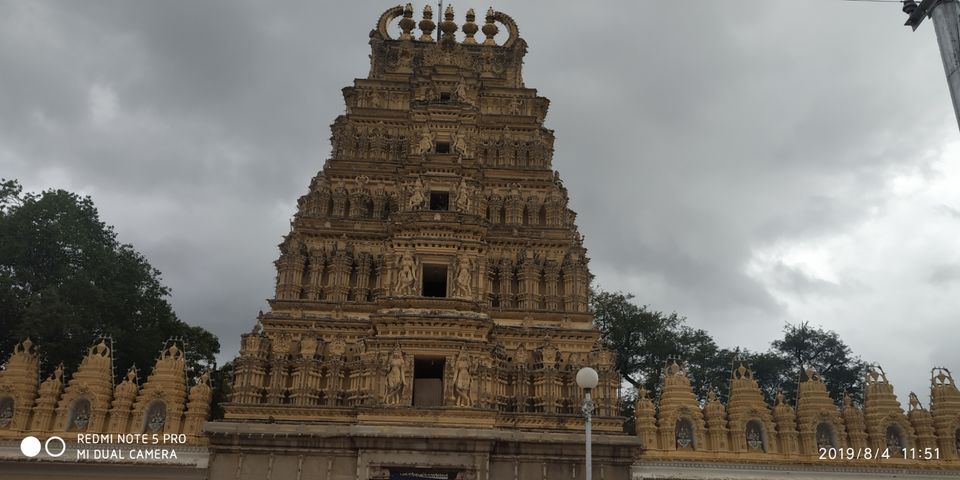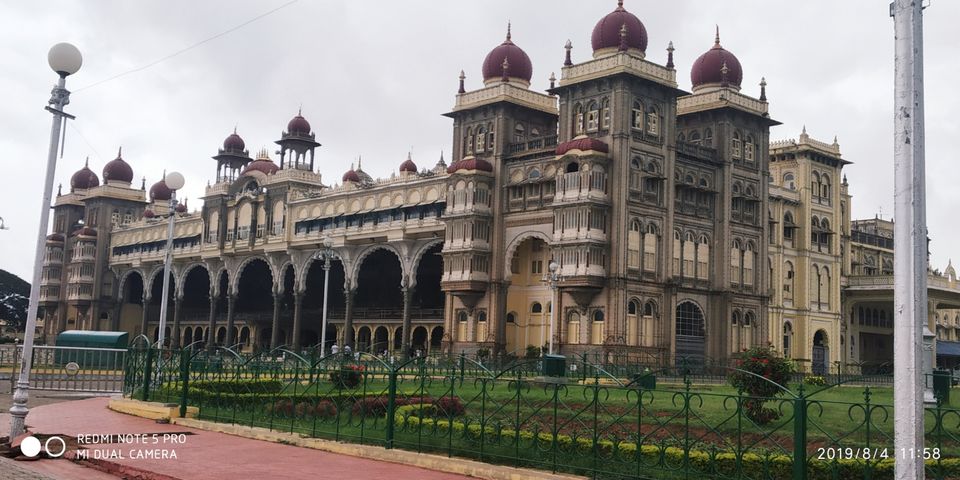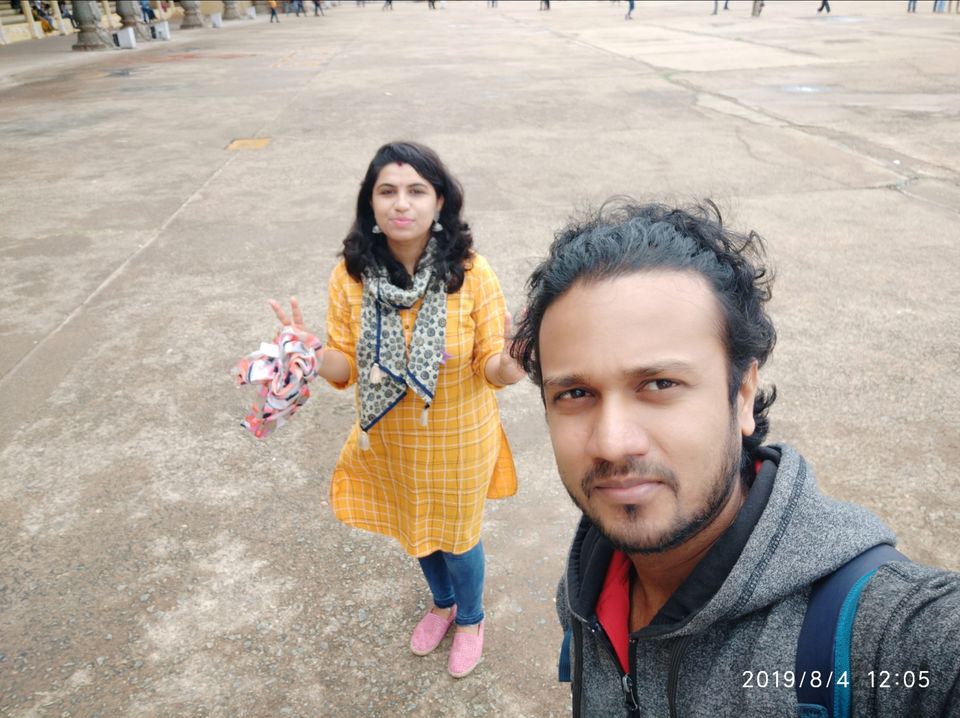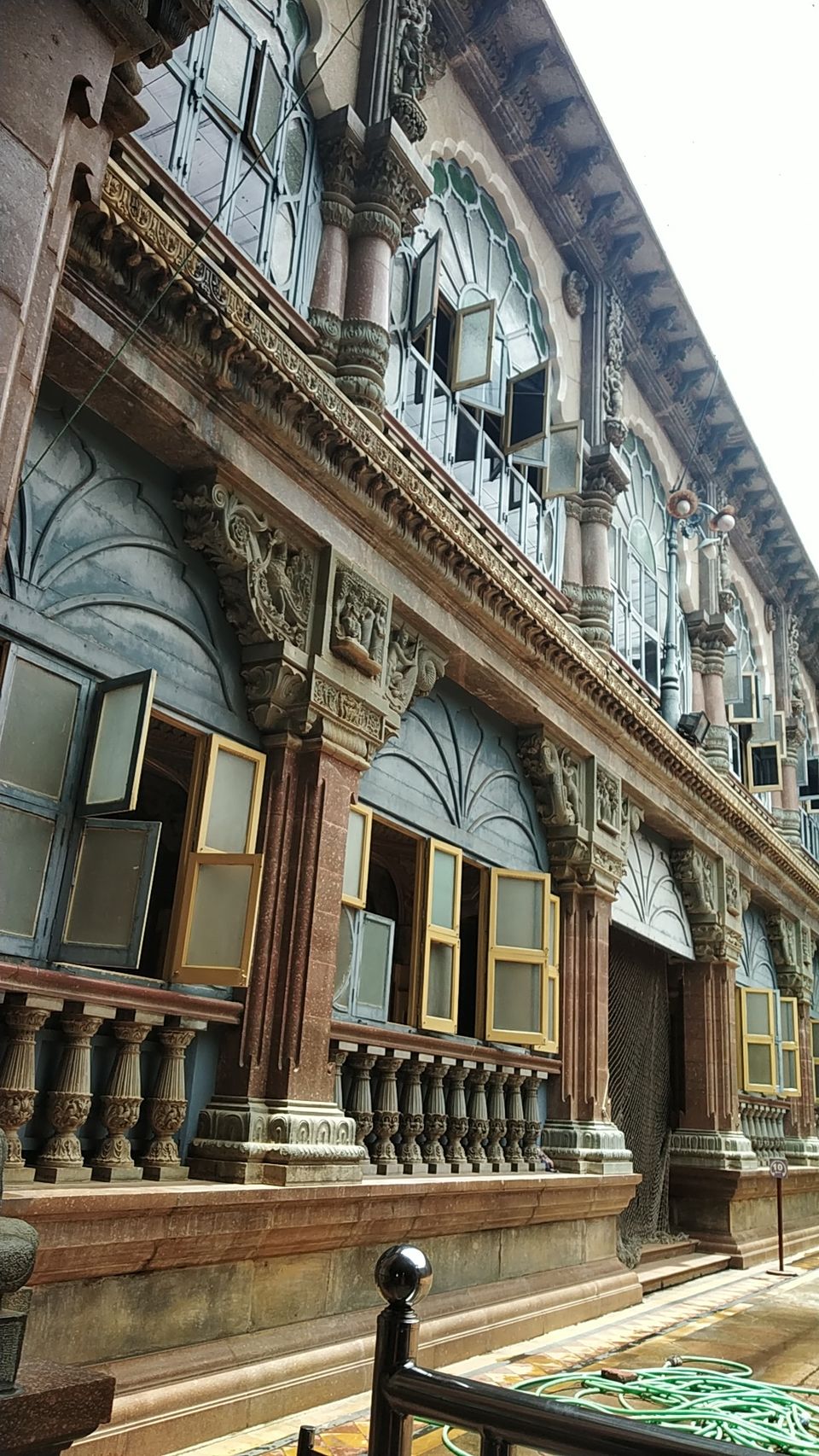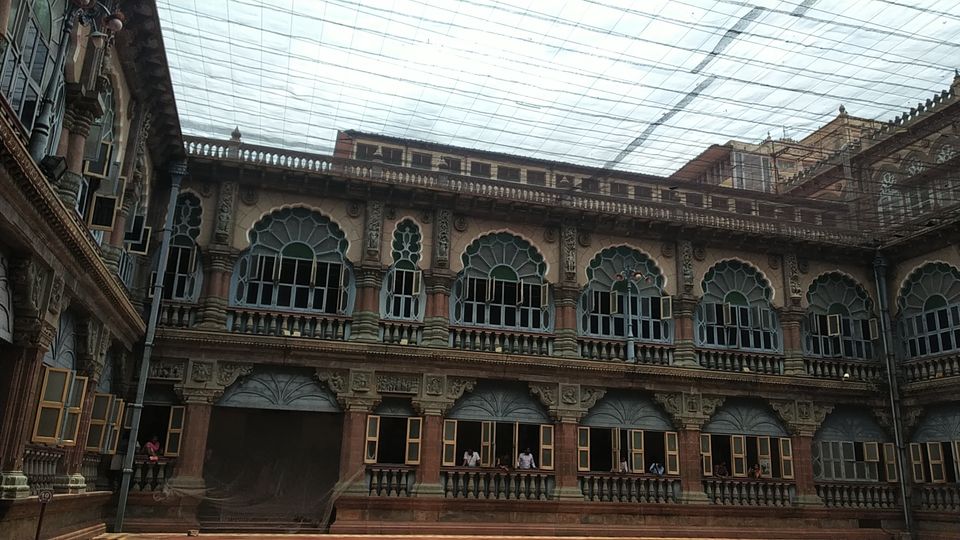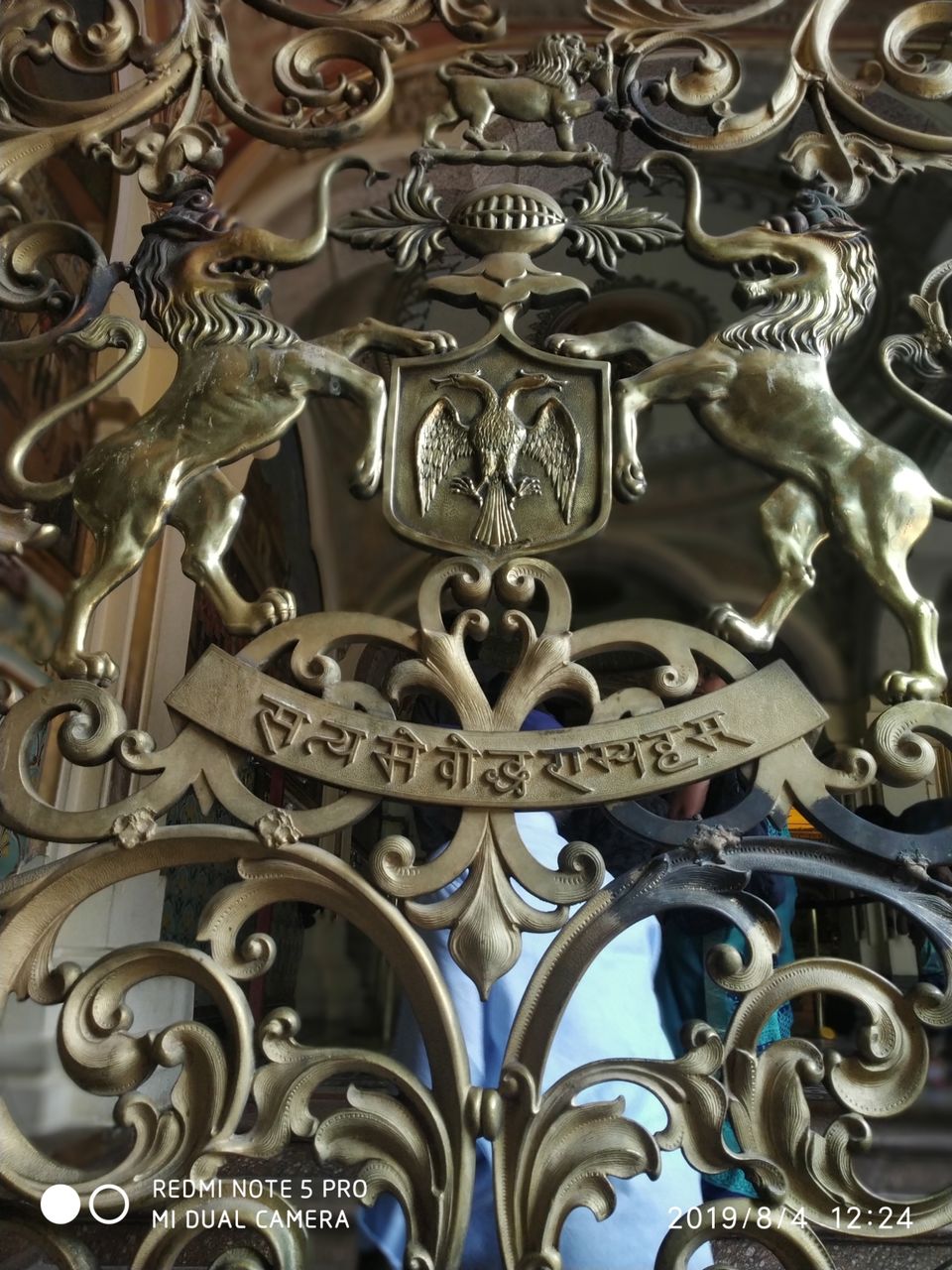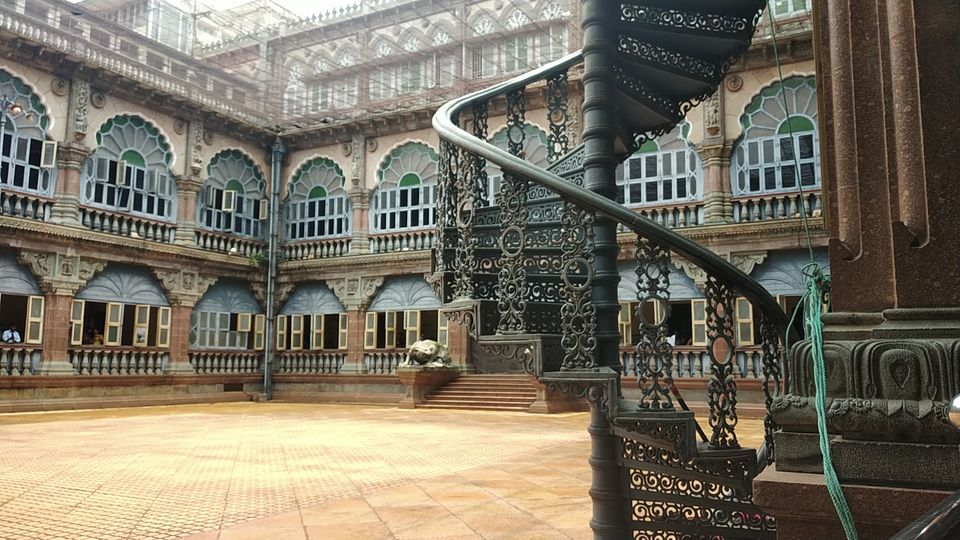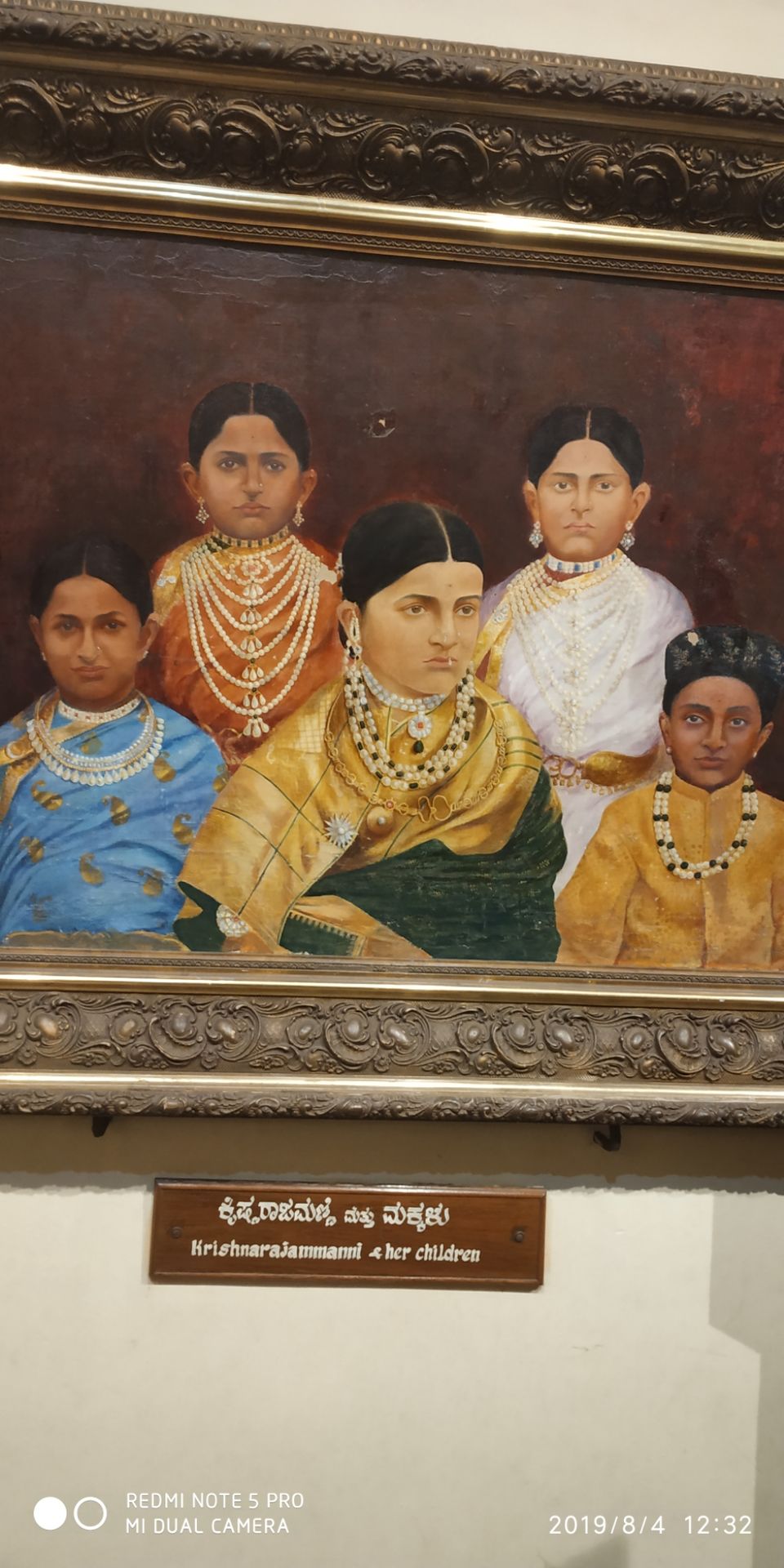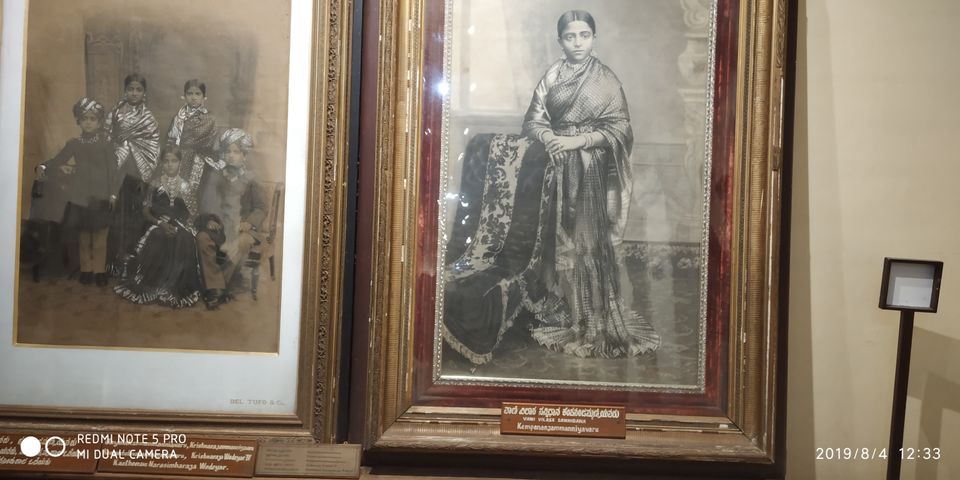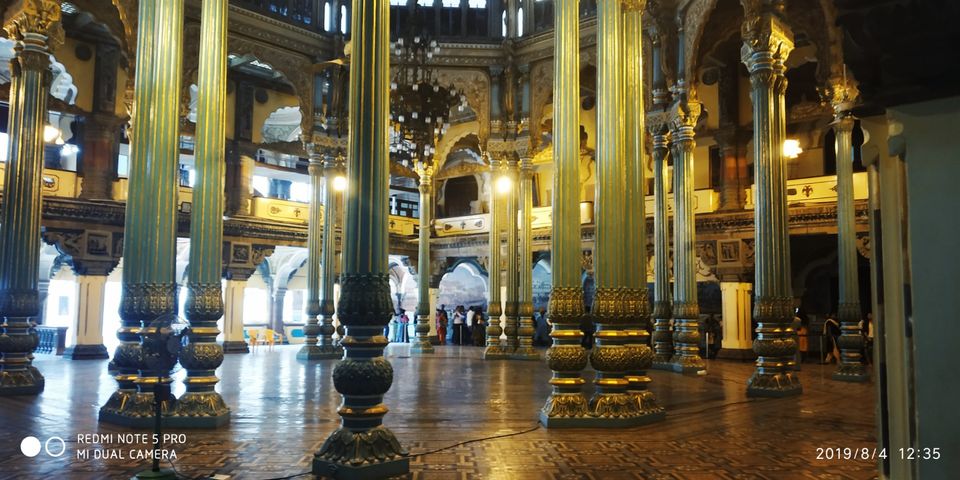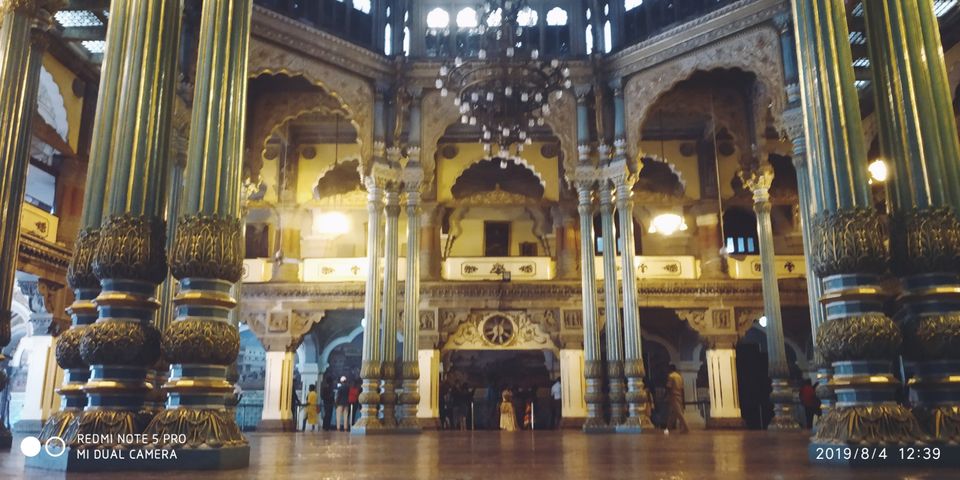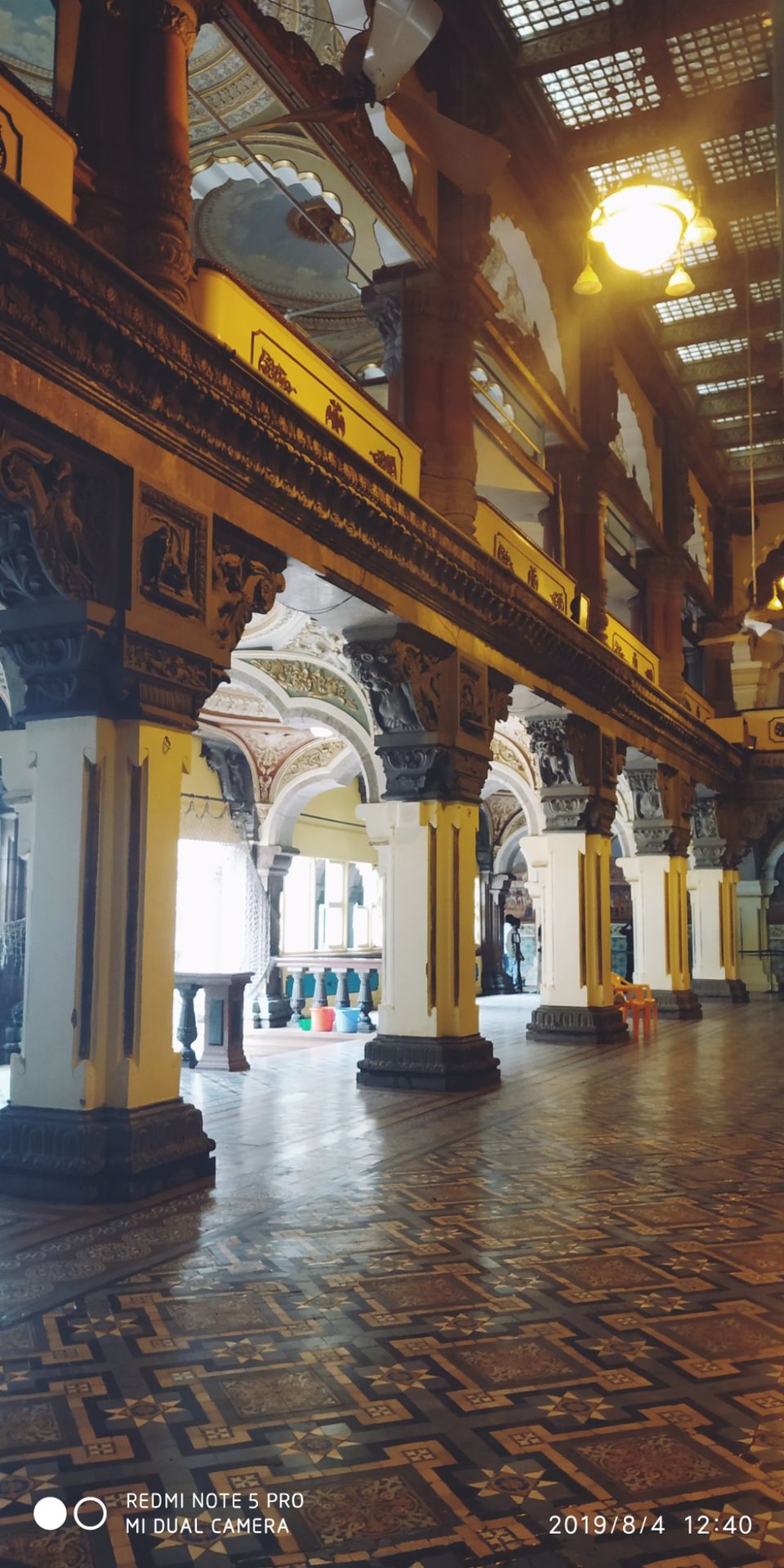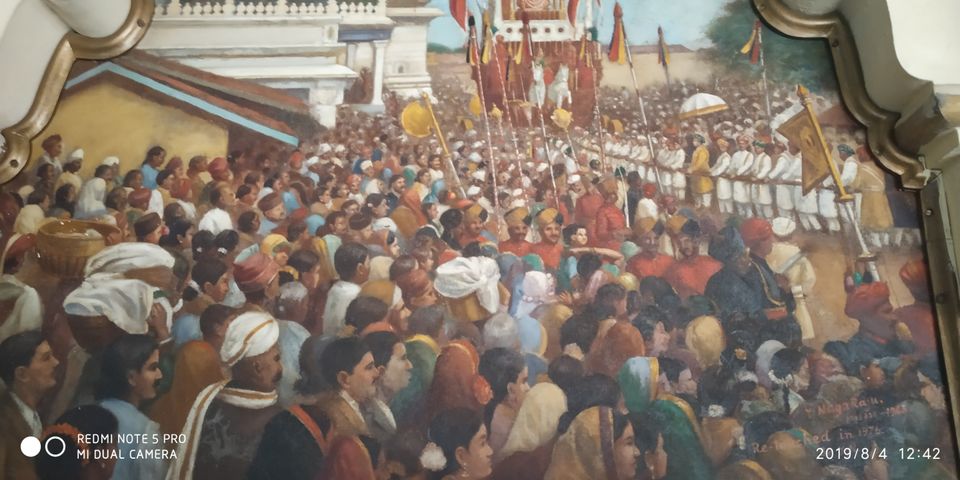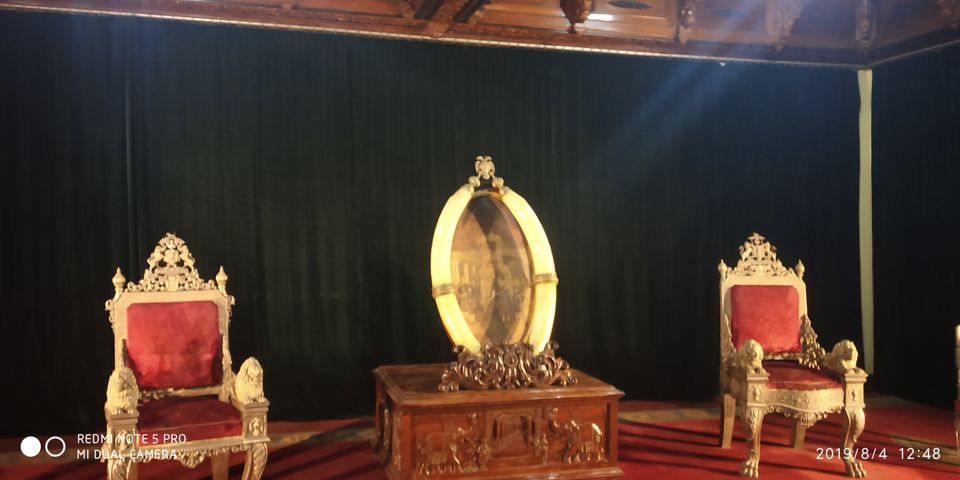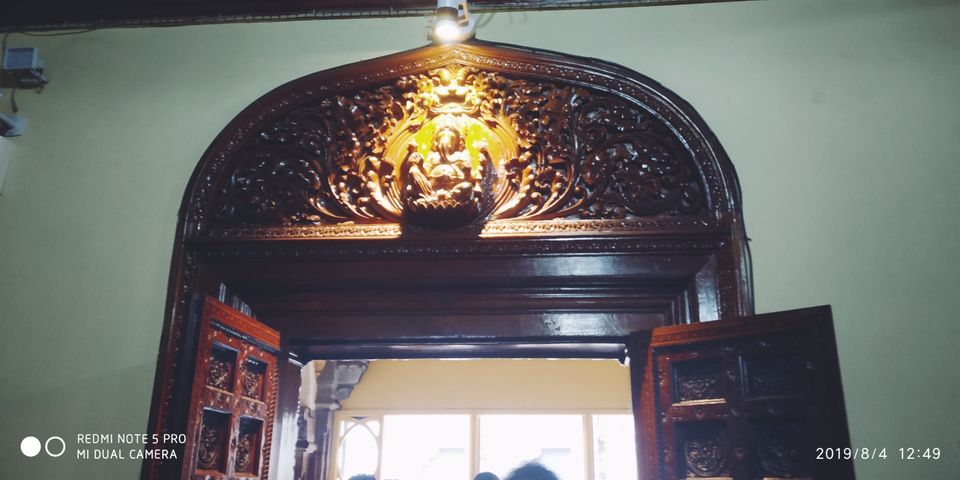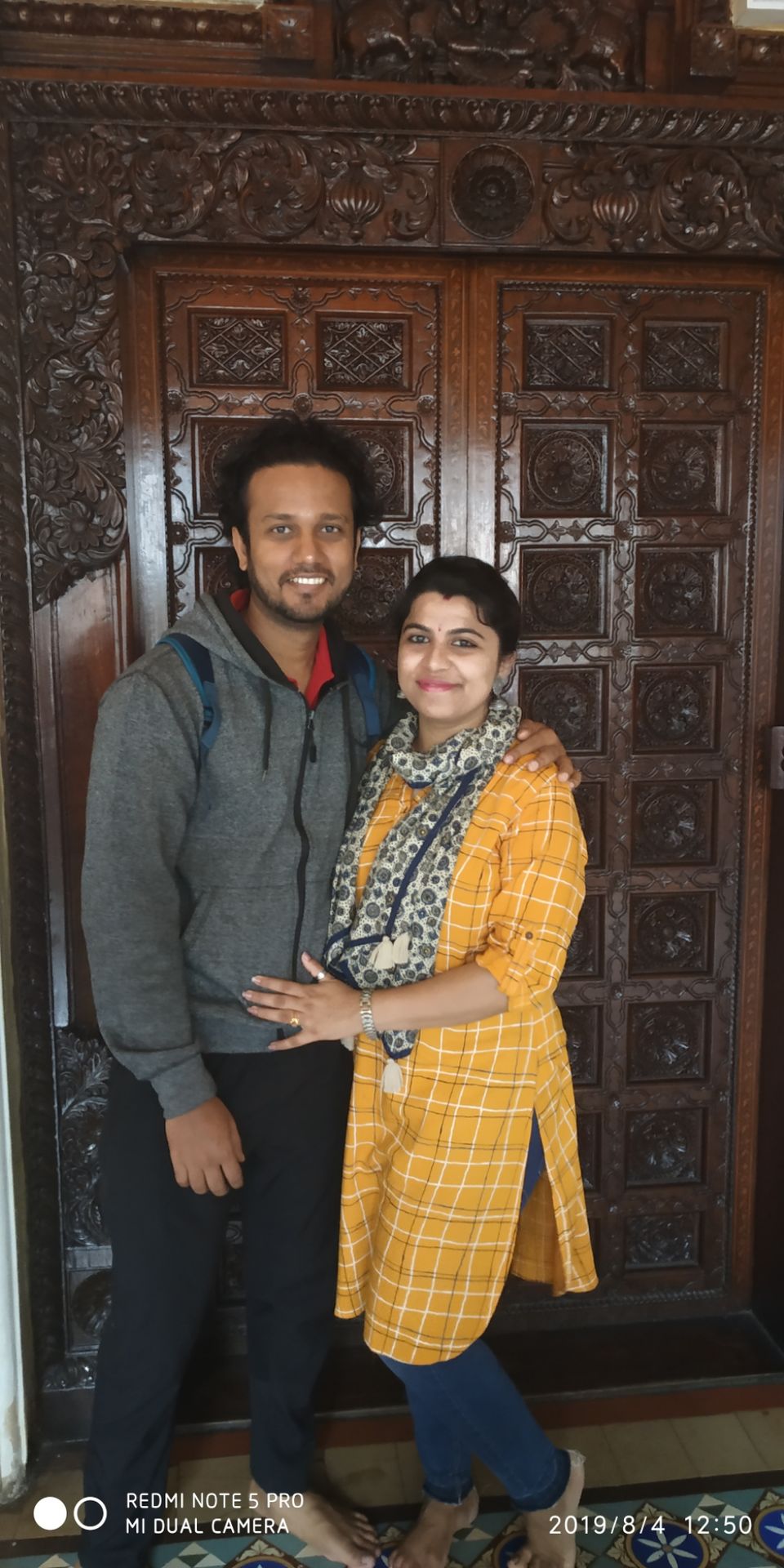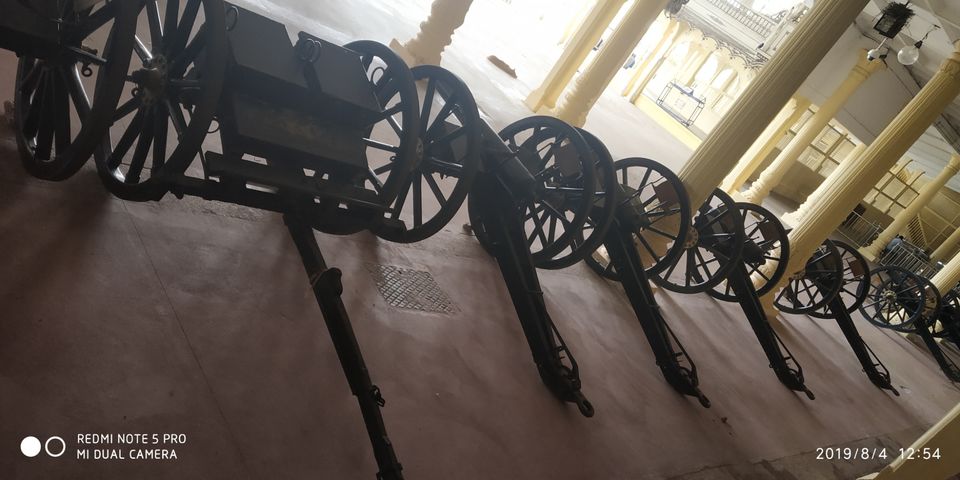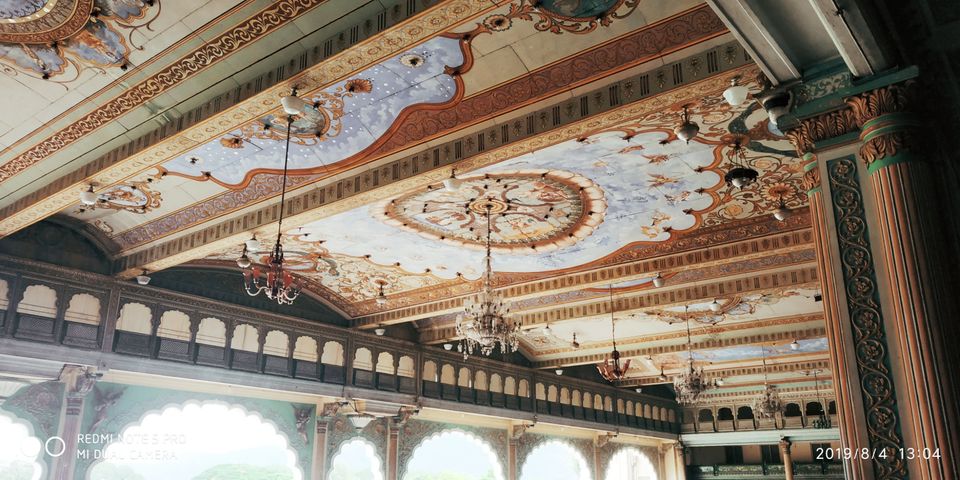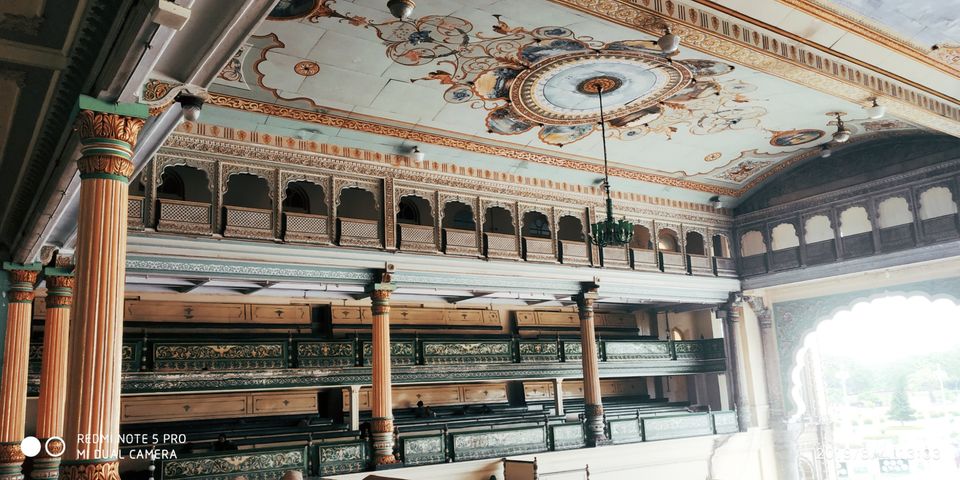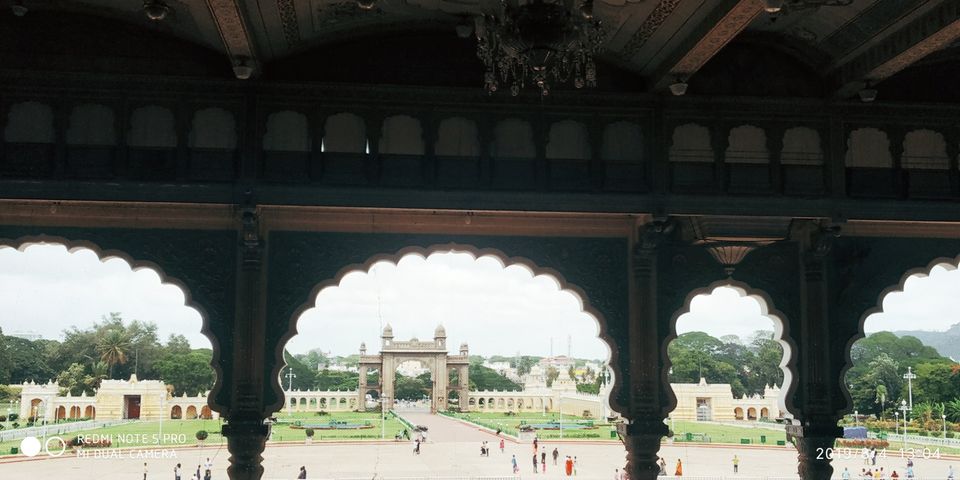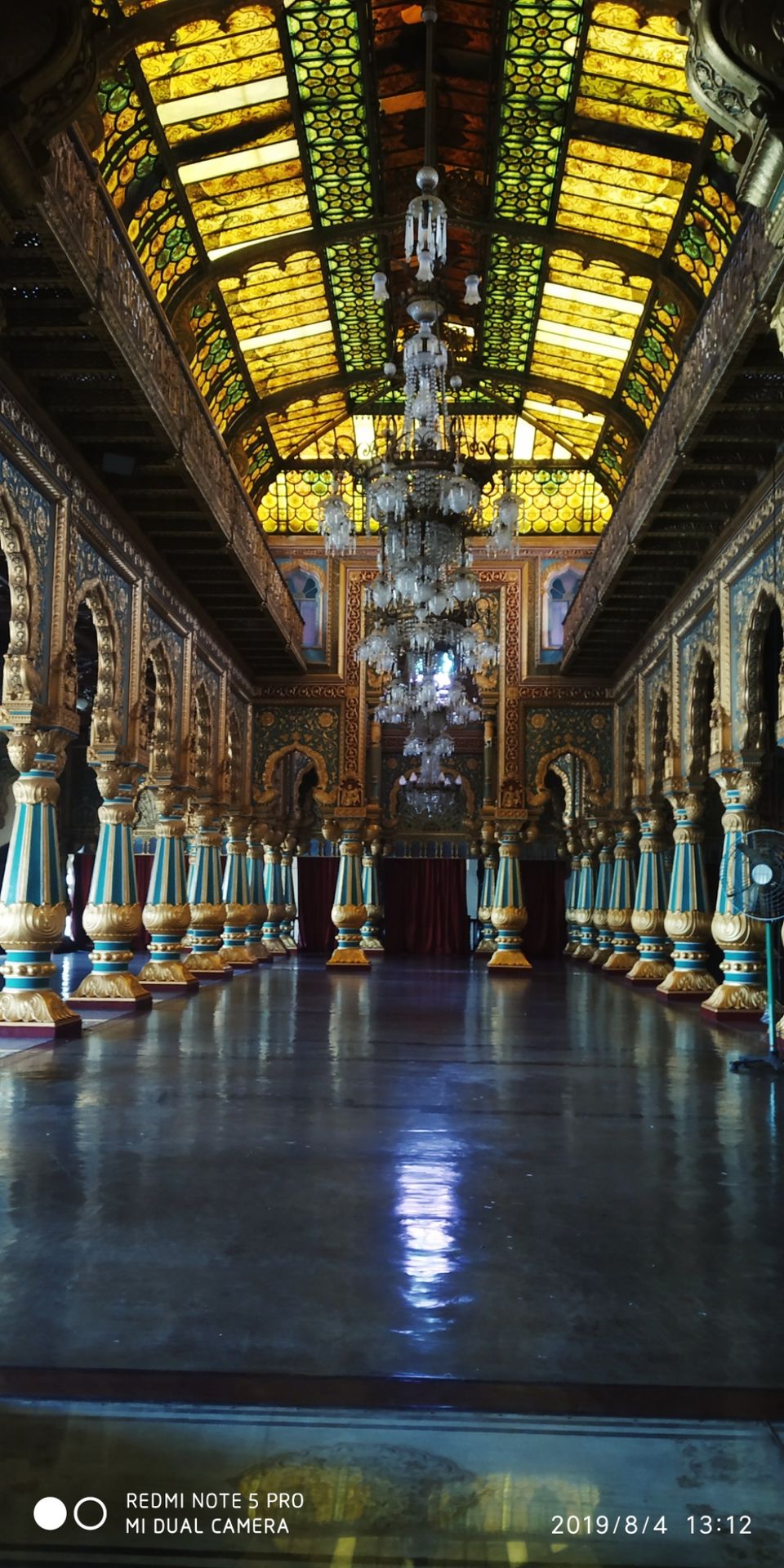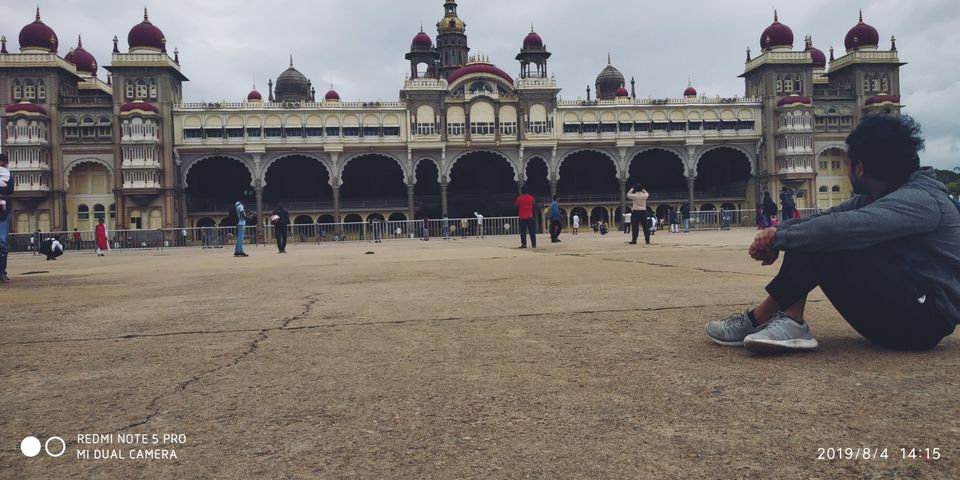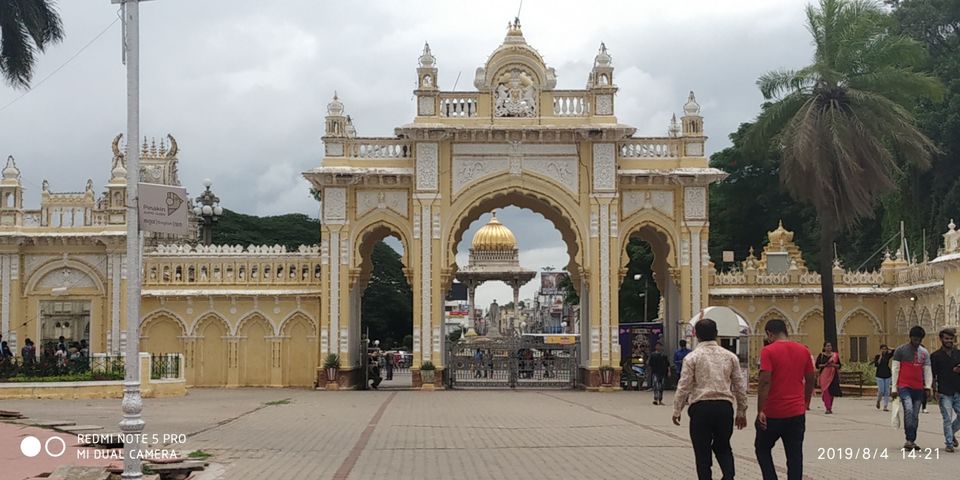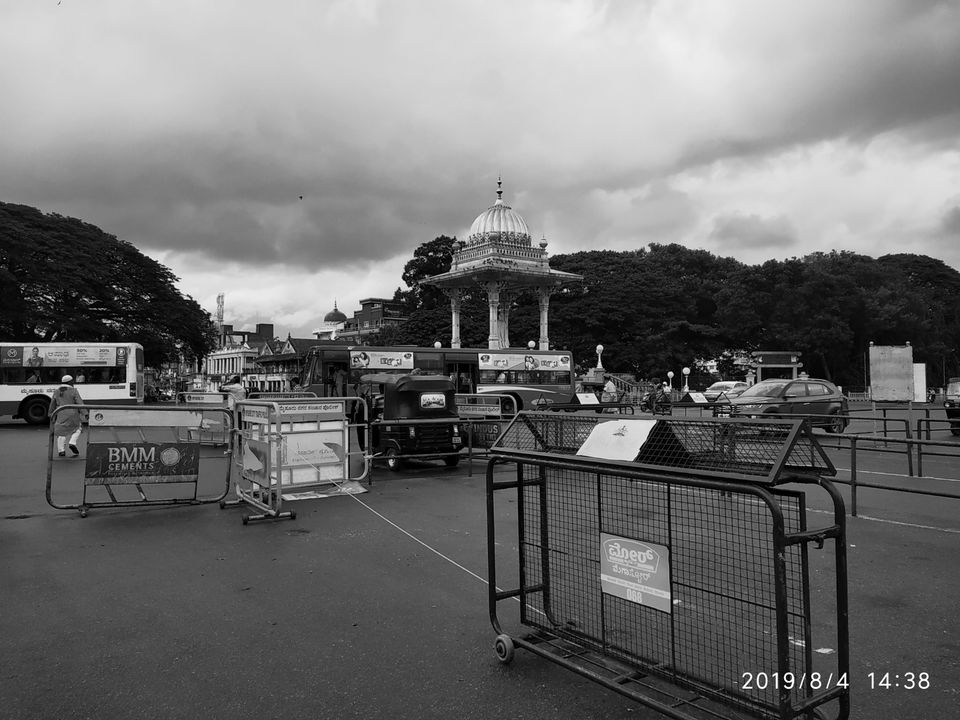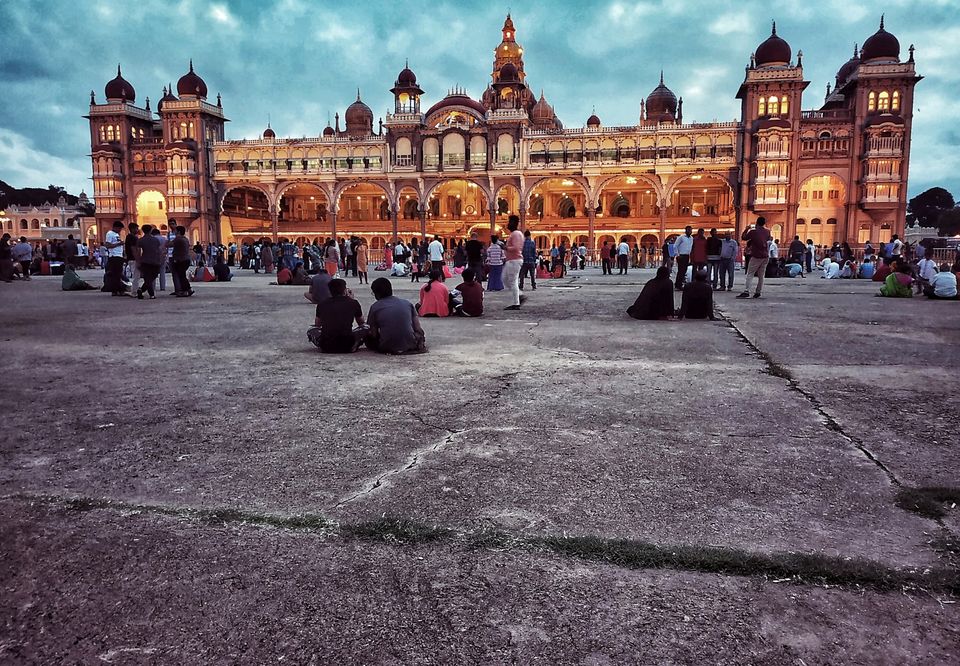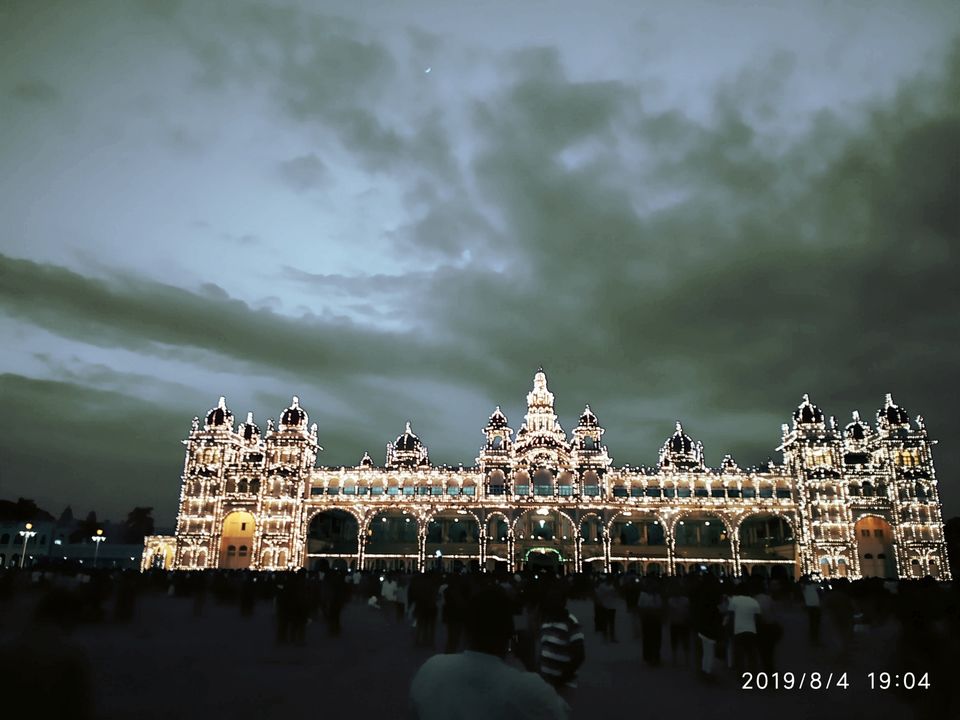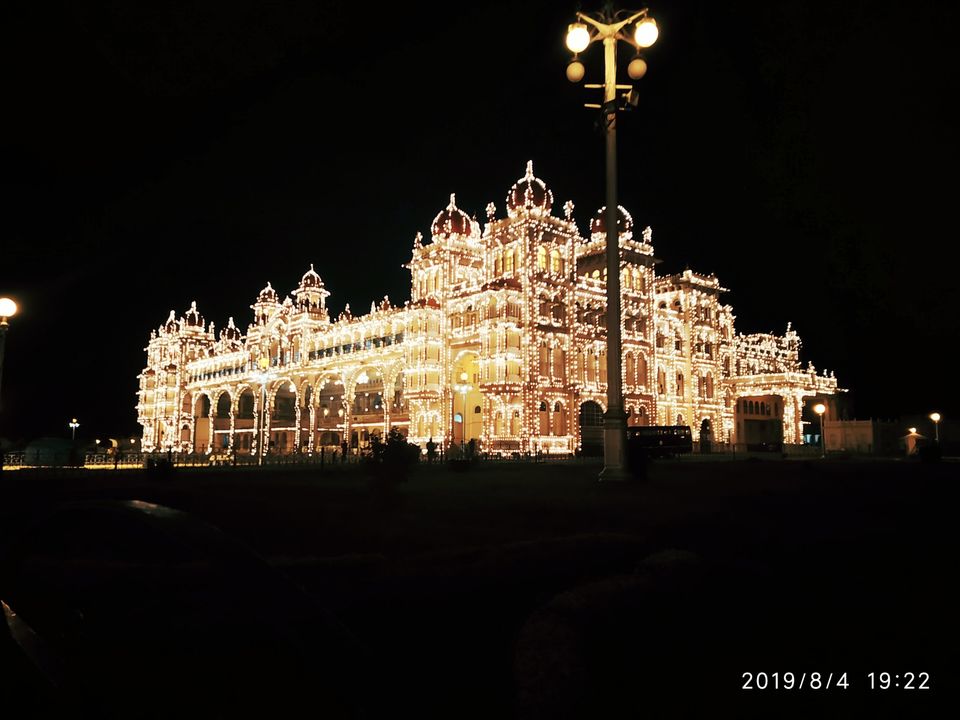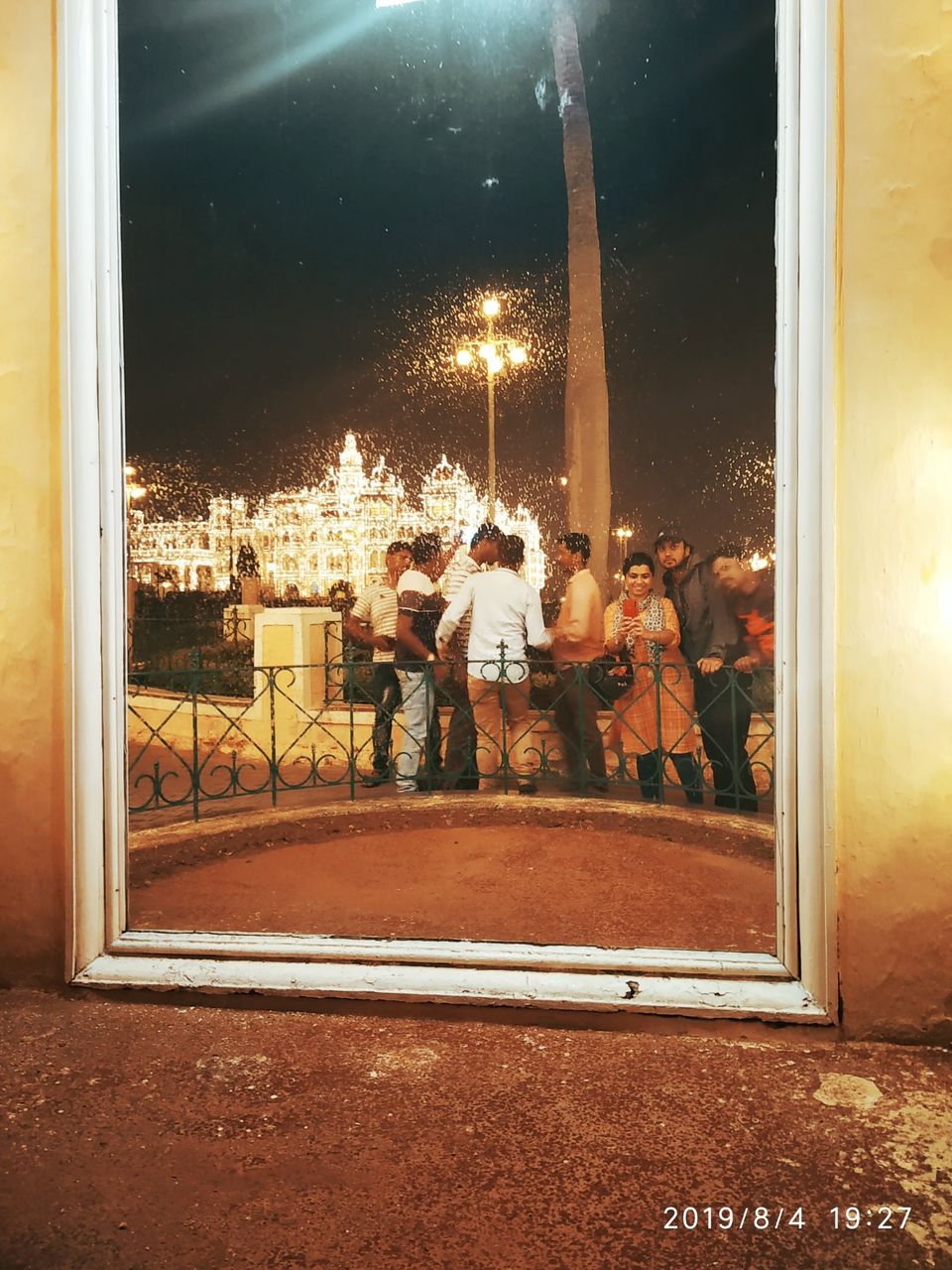 for another version can refer my photo blog too .
This is our last stop to finish our destination 
It's 30 mins away from Palace . Situated on top of hill there is a  Chamundeshwari Temple and also you can look for a aerial view of whole city . It's the Sacred Hill which is 835 feet from mean sea level .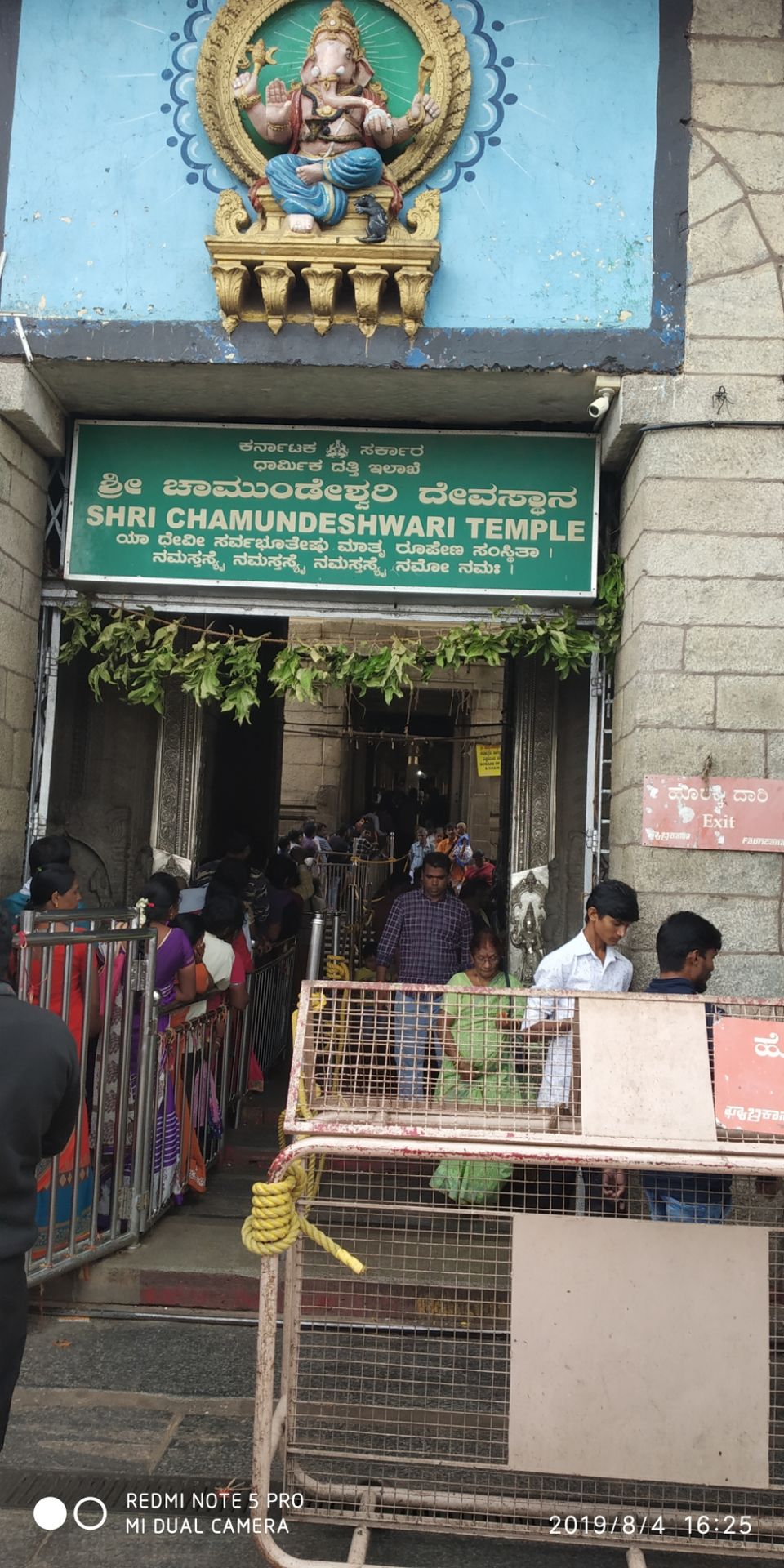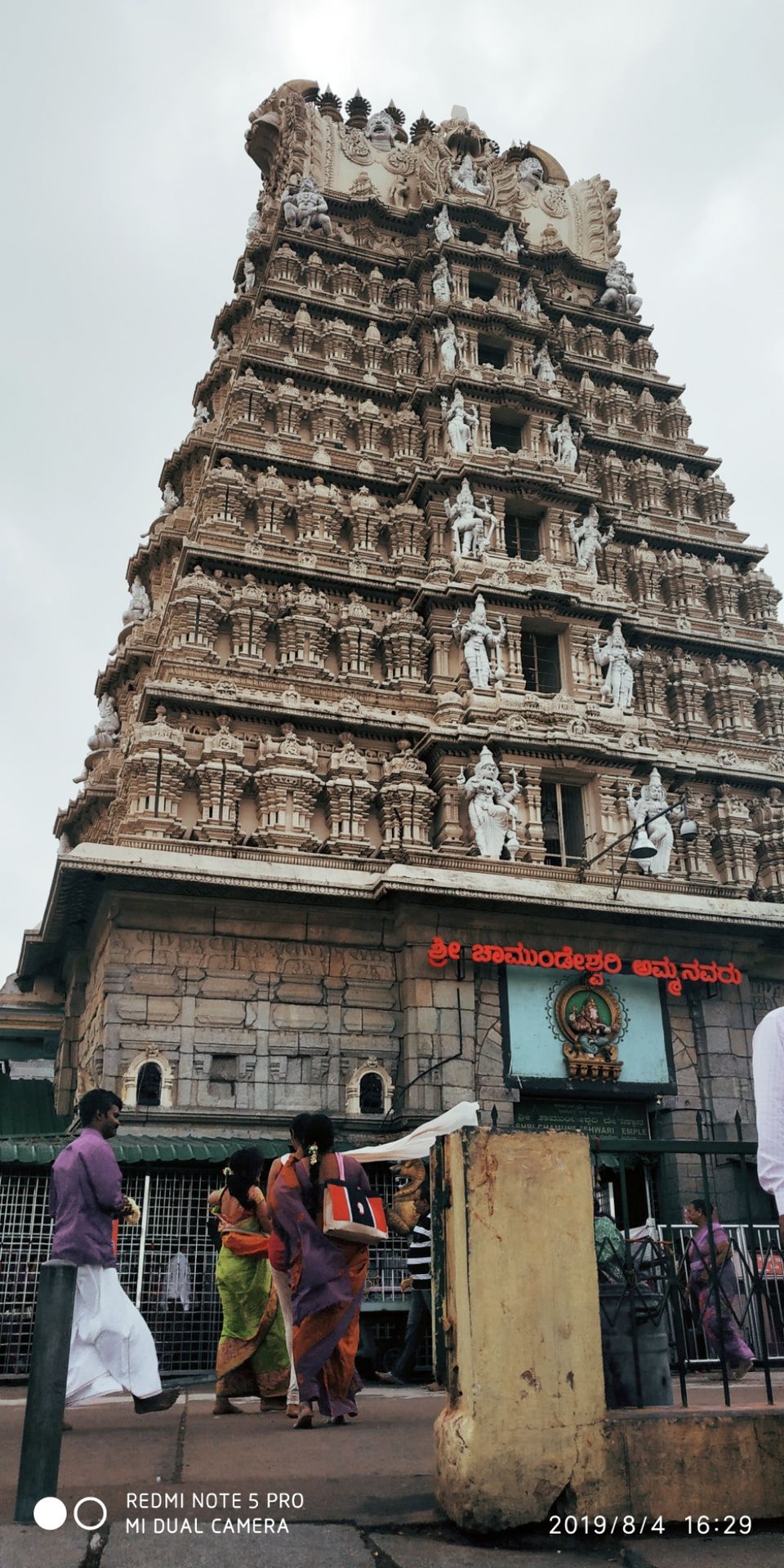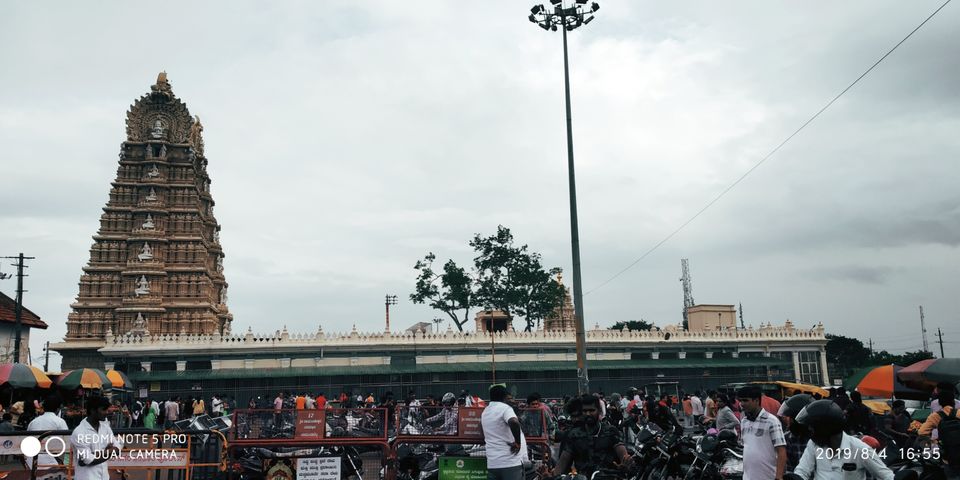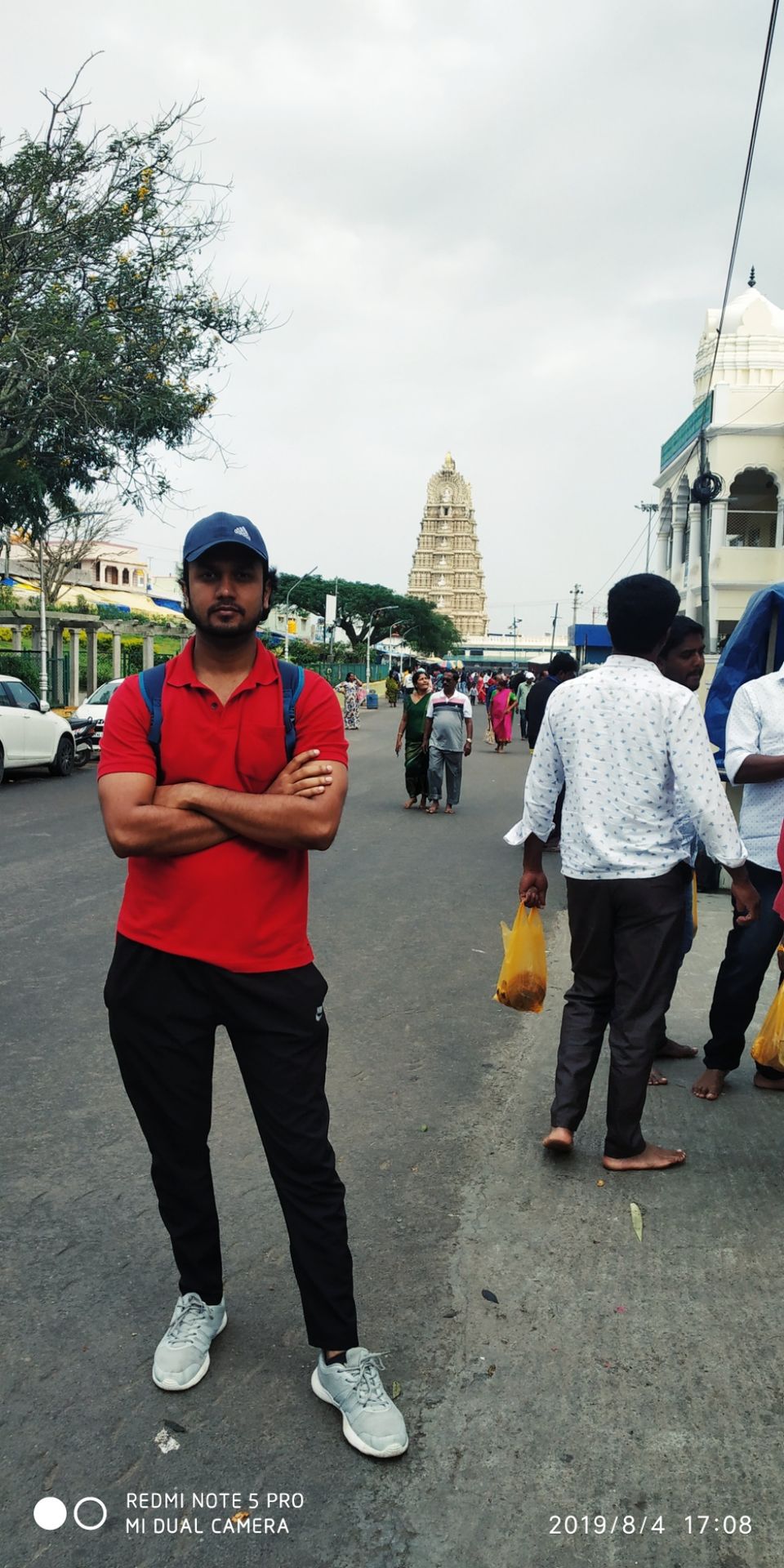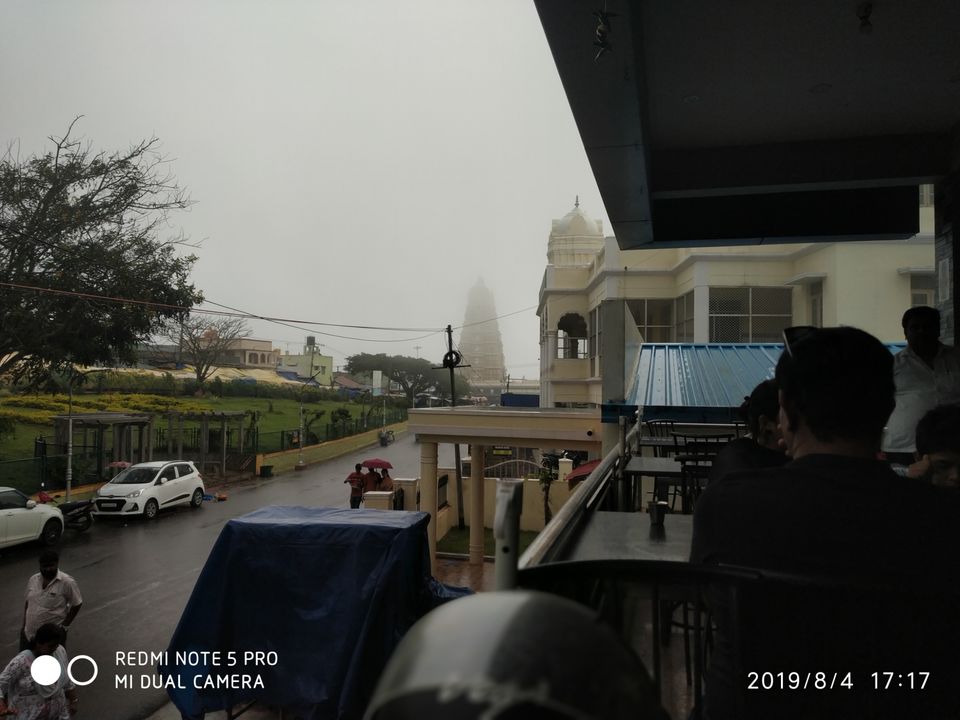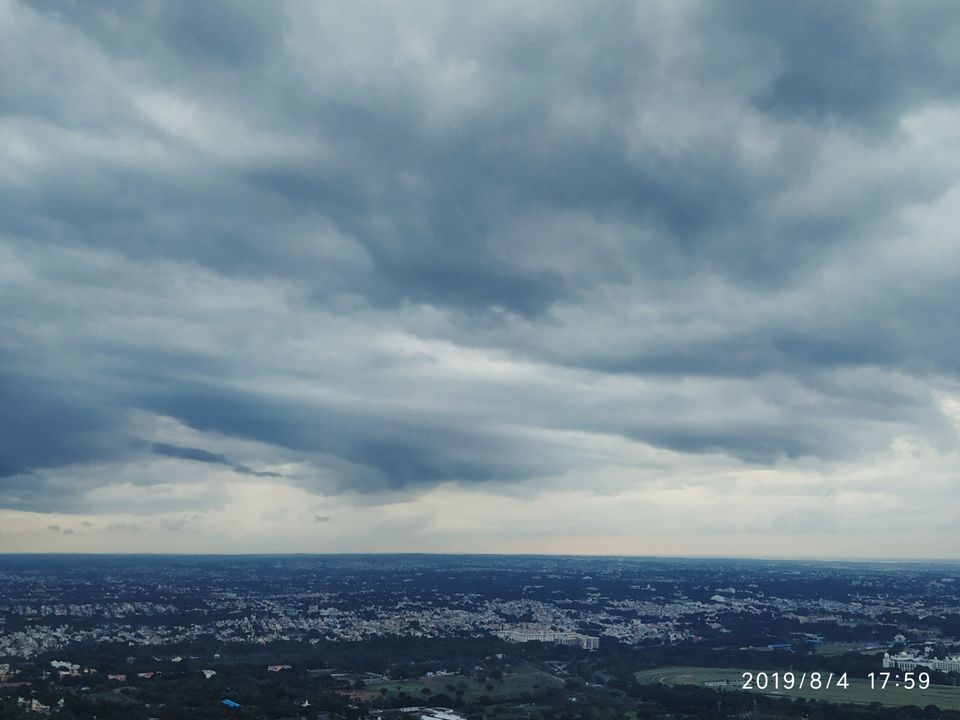 Day 2 ends with lots of memories .
Expenses for 2 people 1500 RS. Approx which  includes
1. Breakfast for 2 : 150 RS .
2. PALACE ticket : 140 RS .
3. Snacks , lunch , Tea for 2 : 350 RS .
4. Cab for Home : 500 RS.
If you love and like this narration please follow me on Instagram for more photos and on LBB too .