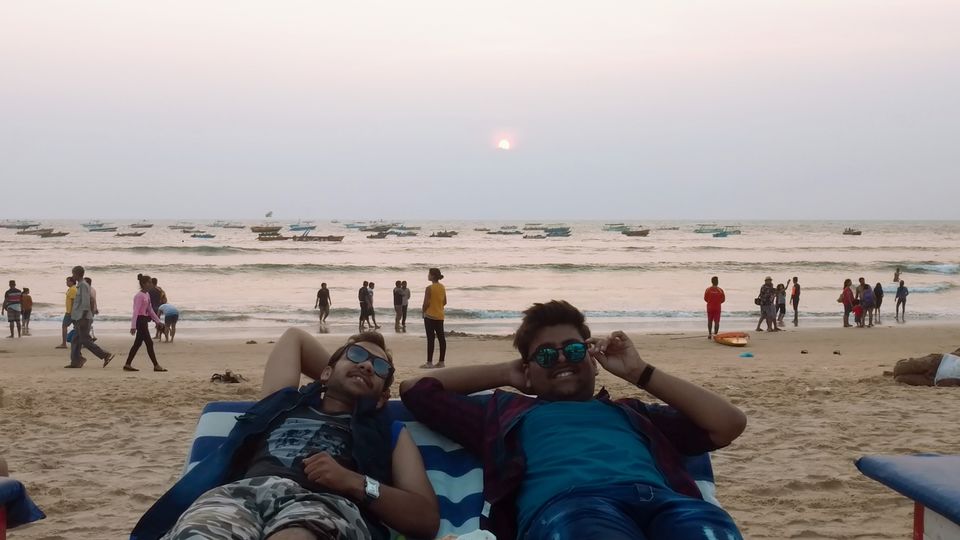 We arrived Pune, met our old buddy and in order to spend our rest of the day we went Khandala to see the famous sunset.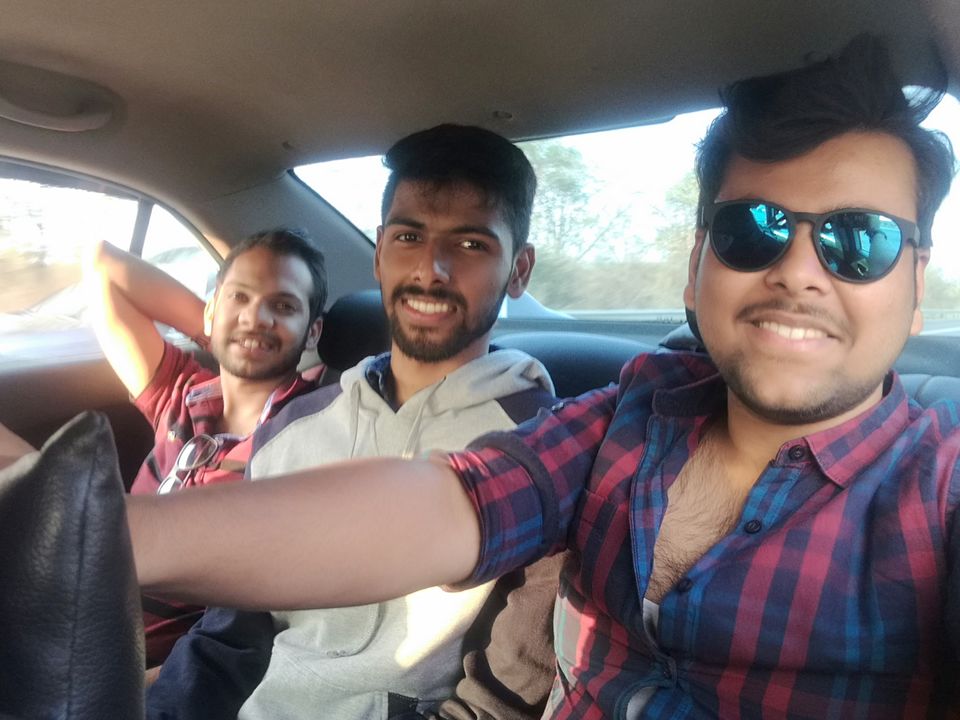 In such a peak season, just the day before our last exam, it was a sudden thought that let's hit Goa this season.
As you would have probably experienced with your group that plans for Goa always tend to fail due to many reasons. But the prime reason of most of us is budget !!
In a peak season it was advised to us that you won't be able to manage your budget. It might skyrocket to 20000 Rs. Per person for a 4D-3N duration and we were three of us.
But we just hit the roads to bust some myths and see it its for real plus it's alwayss a good idea to hit Goa with friends !! The trip was sudden and unplanned !!
Indore to Goa: No tickets were bought for either side !!
It was a long distance to cover under a tight budget and urgency.
We decided to take bus route from Indore to Goa via Pune !! The plan was to stay at our friend's house at pune for just a day and depart for goa at that night only.
We booked our bus online and ensured minimum fares by making new accounts on Paytm and redBus for a better deal and promocode !!
We booked a double sleeper in which three of us easily adjusted and costs us 500 per person !!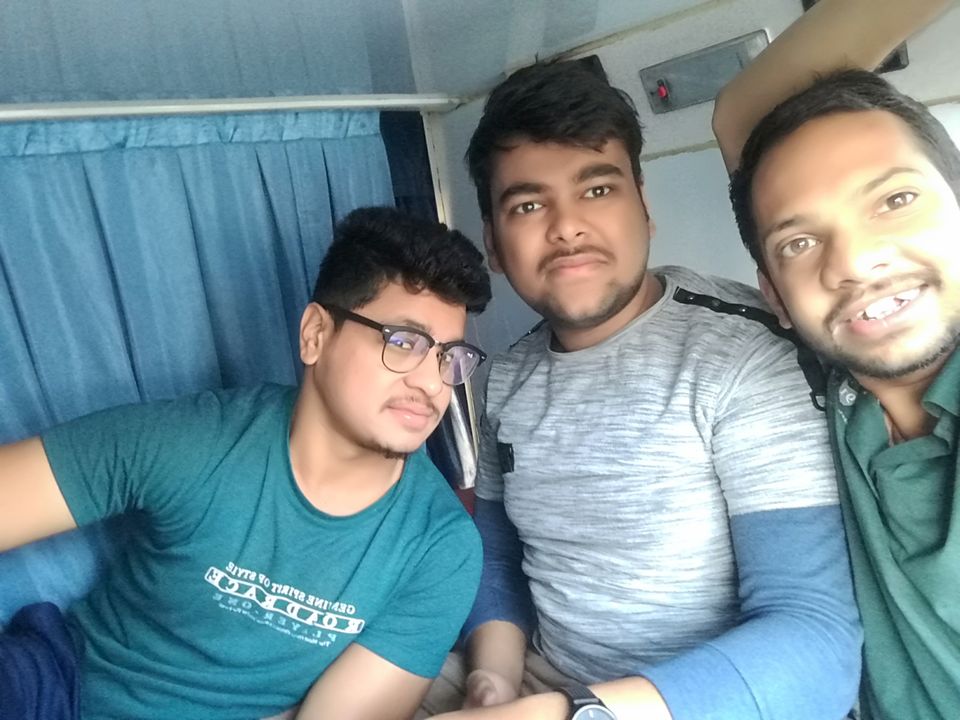 We booked an outstation cab to Khandala and it costs us around 500 per person !!
It was an enjoyable and comfortable ride. And as its being said : we enjoyed the journey more than the destination.
The same night we had our bus booked for Goa and in the same way we settled in the double seater bus this time costs us around 600 per person!!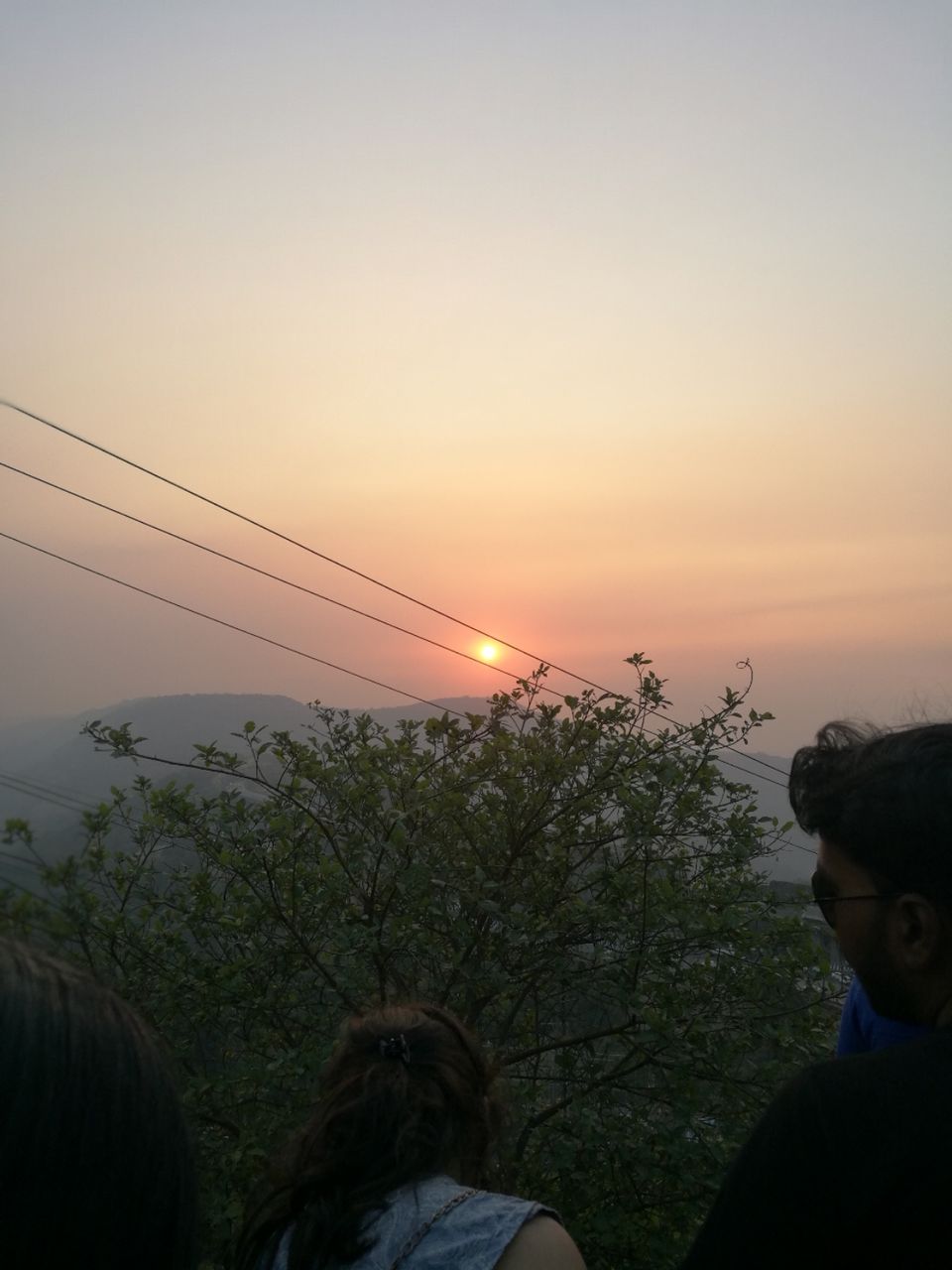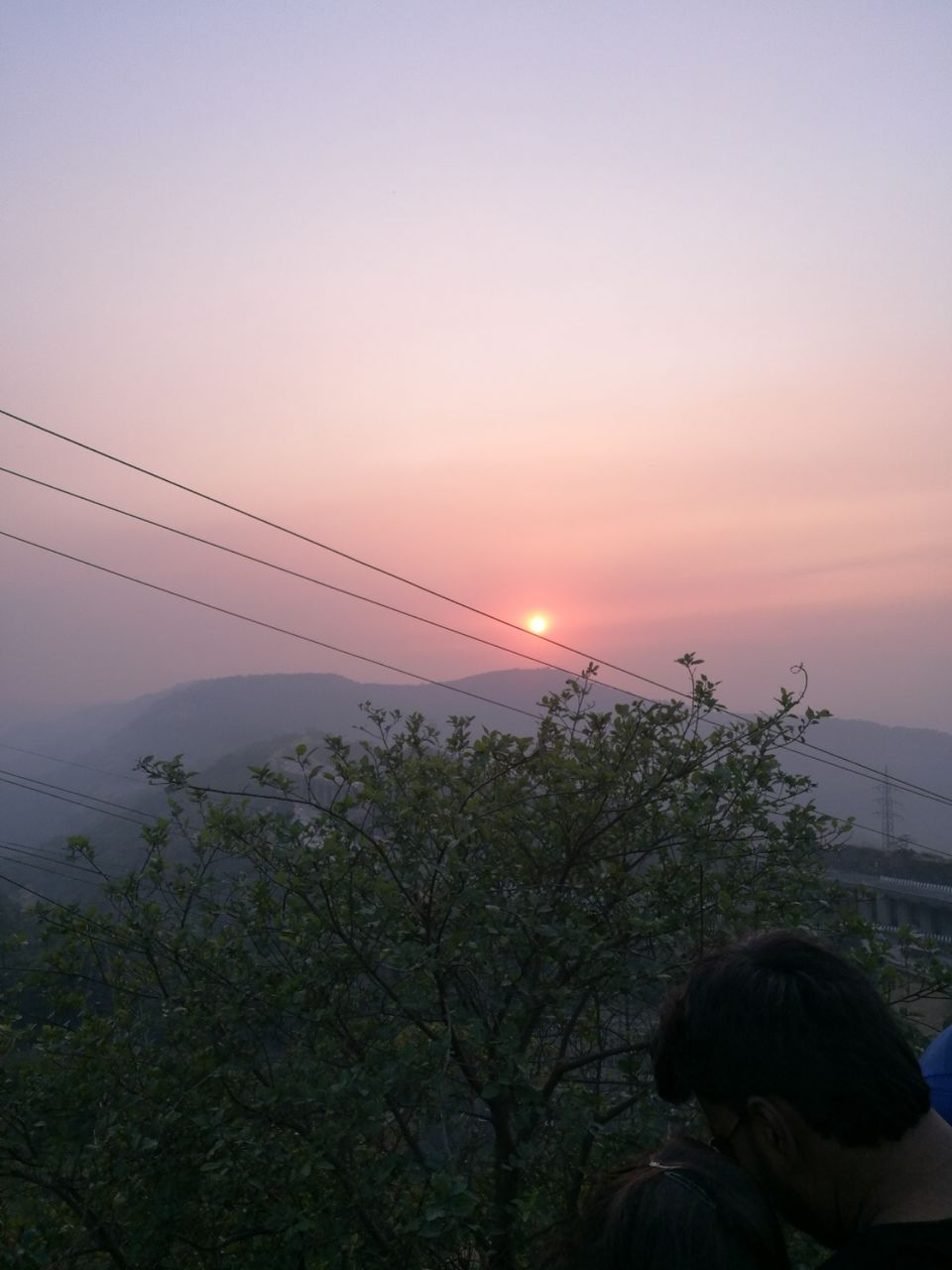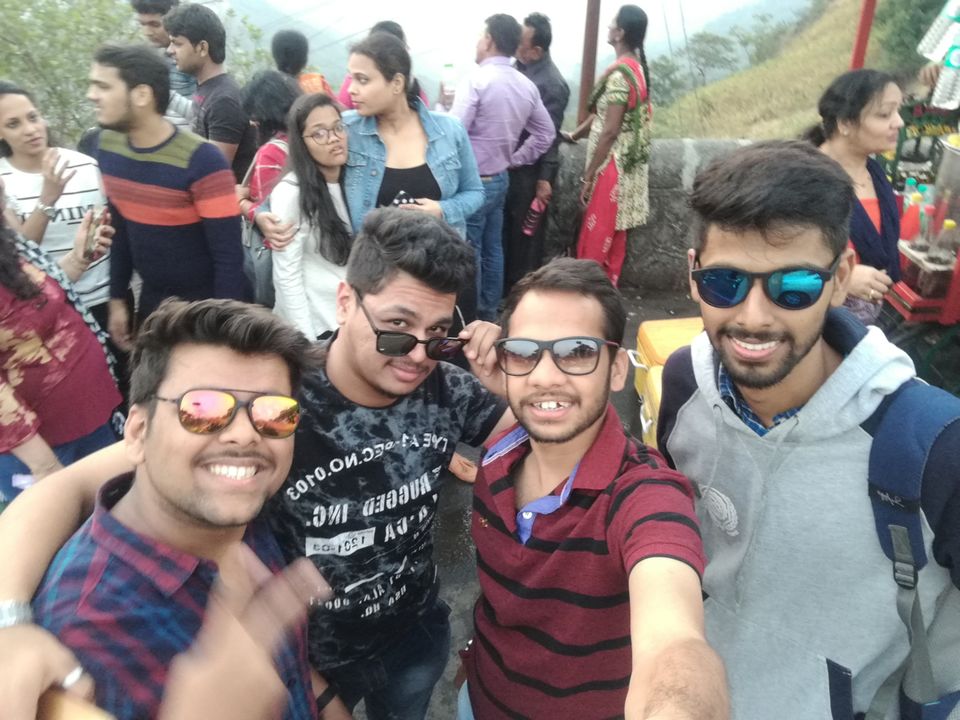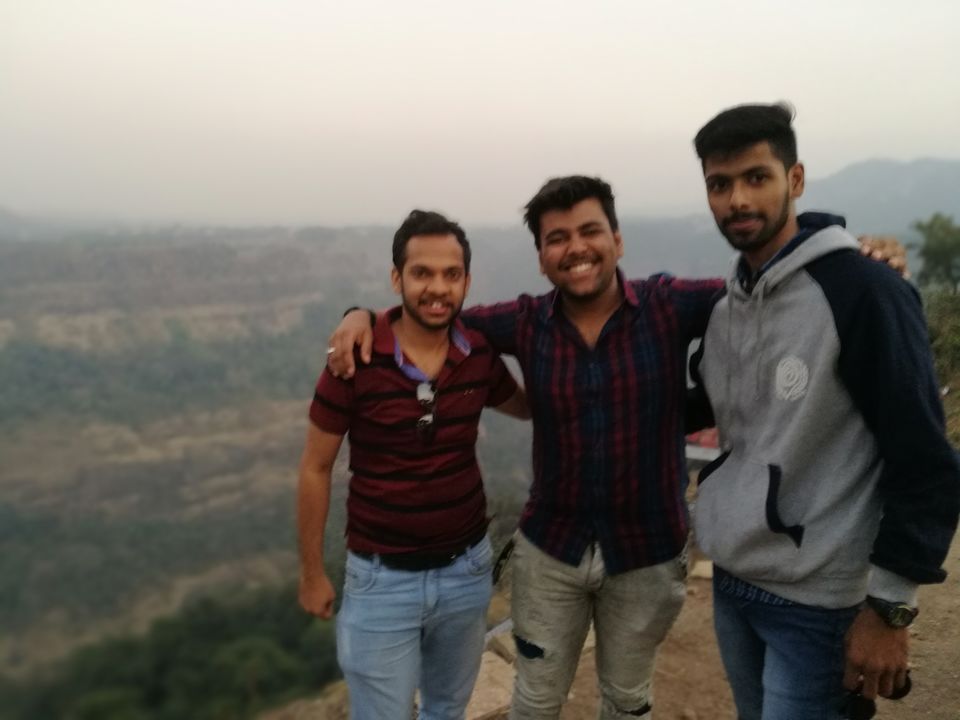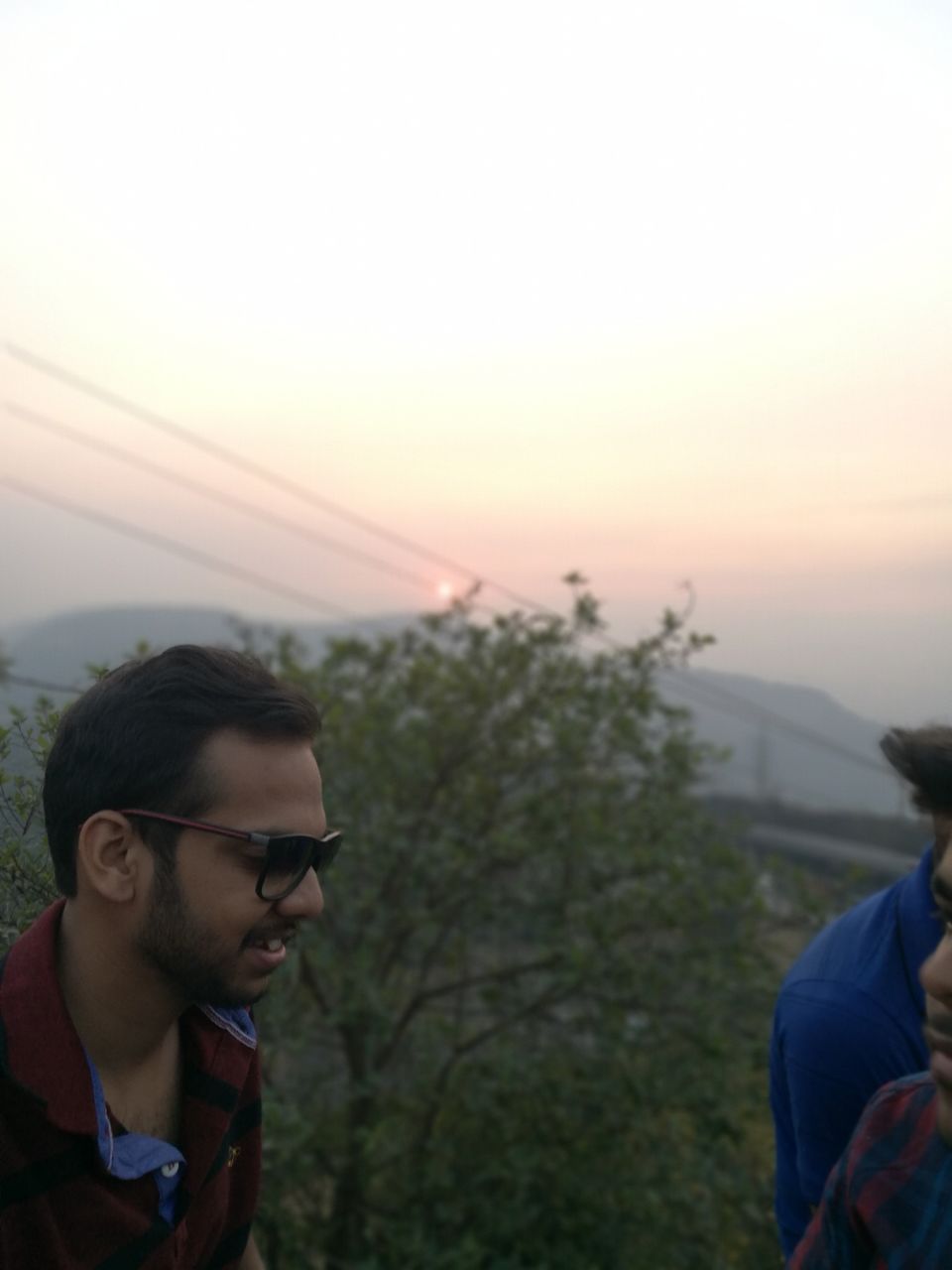 At 8:00 A.M. we finally arrived at Goa Maphusa Bus stand near Calungute beach.
We fetched ourselves a pair of two-wheelers. In such a peak season it would costs us 700 rs. Per vehicle But we bargained to get it at 500 rs. Per vehicle.
The petrol also costs us less than any other states! The difference was 10 Rs. Per L.
We were too happy to see that.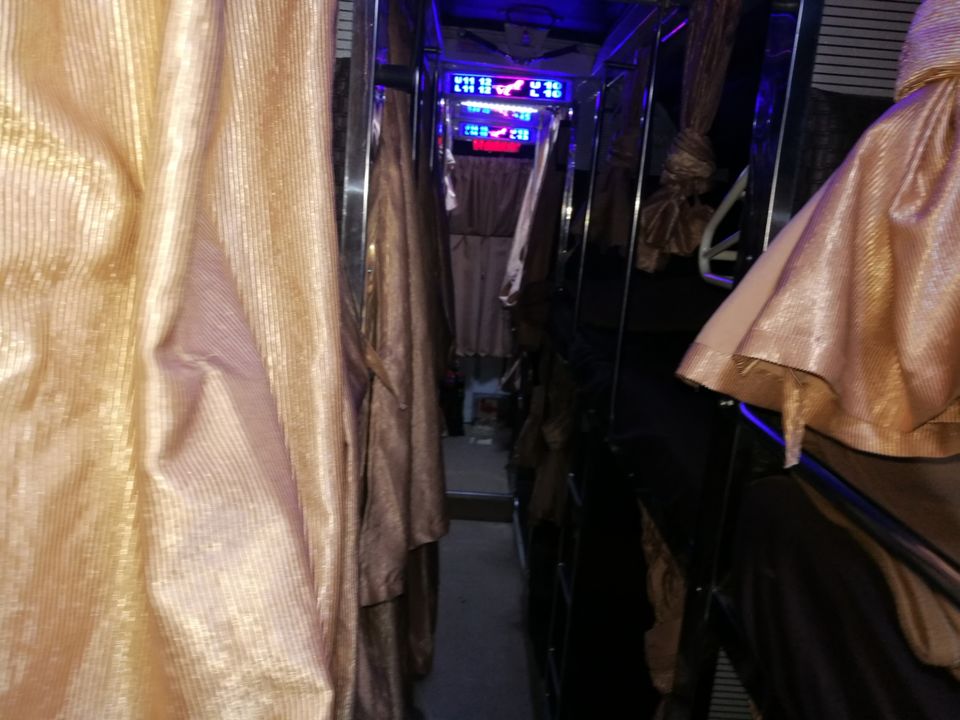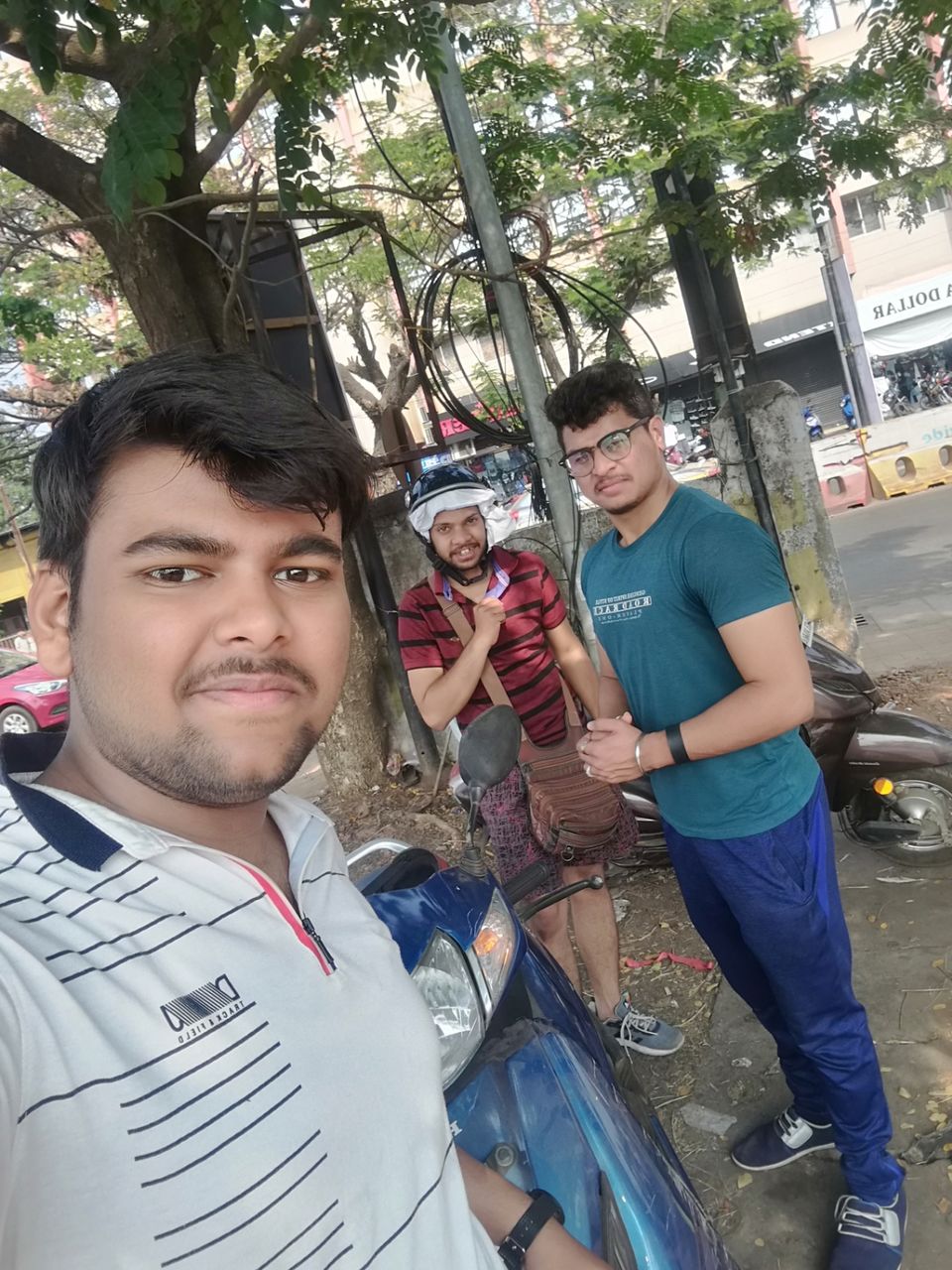 we found ourselves a beautiful OYO room located at O'coqueiro square 8.5 km away from Calangute beach. The total price of this 2BHK room was 1100 Rs. Per night which was quite awesome !! We took some rest, bathe ourselves and were ready to have some action around popular Goa beaches. In order to save money we created a new swiggy account and ordered food from that so that to get flat 50% off.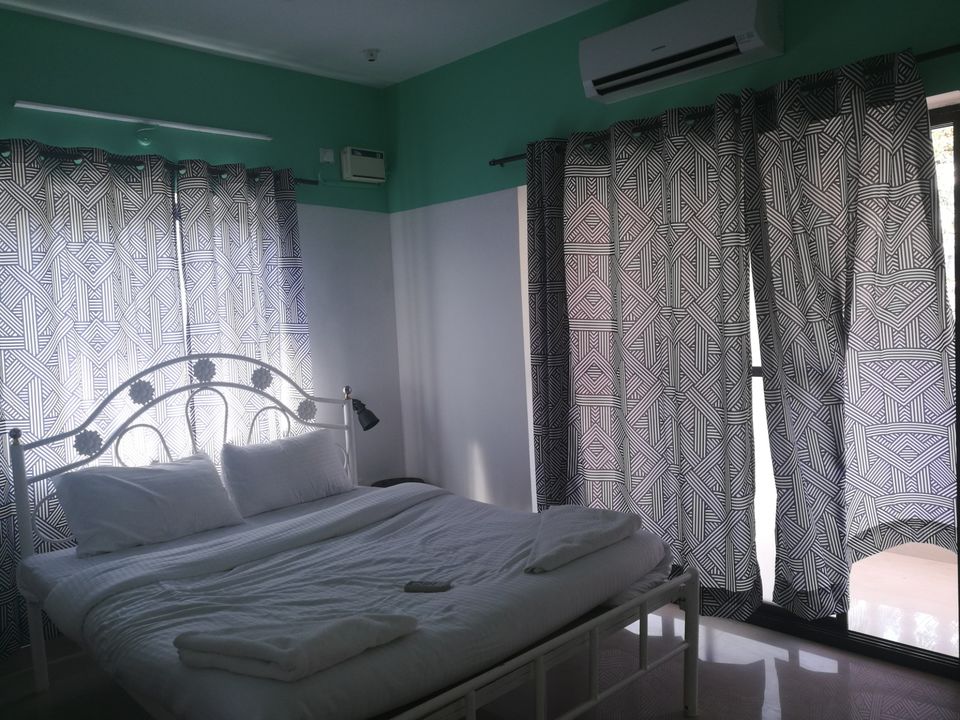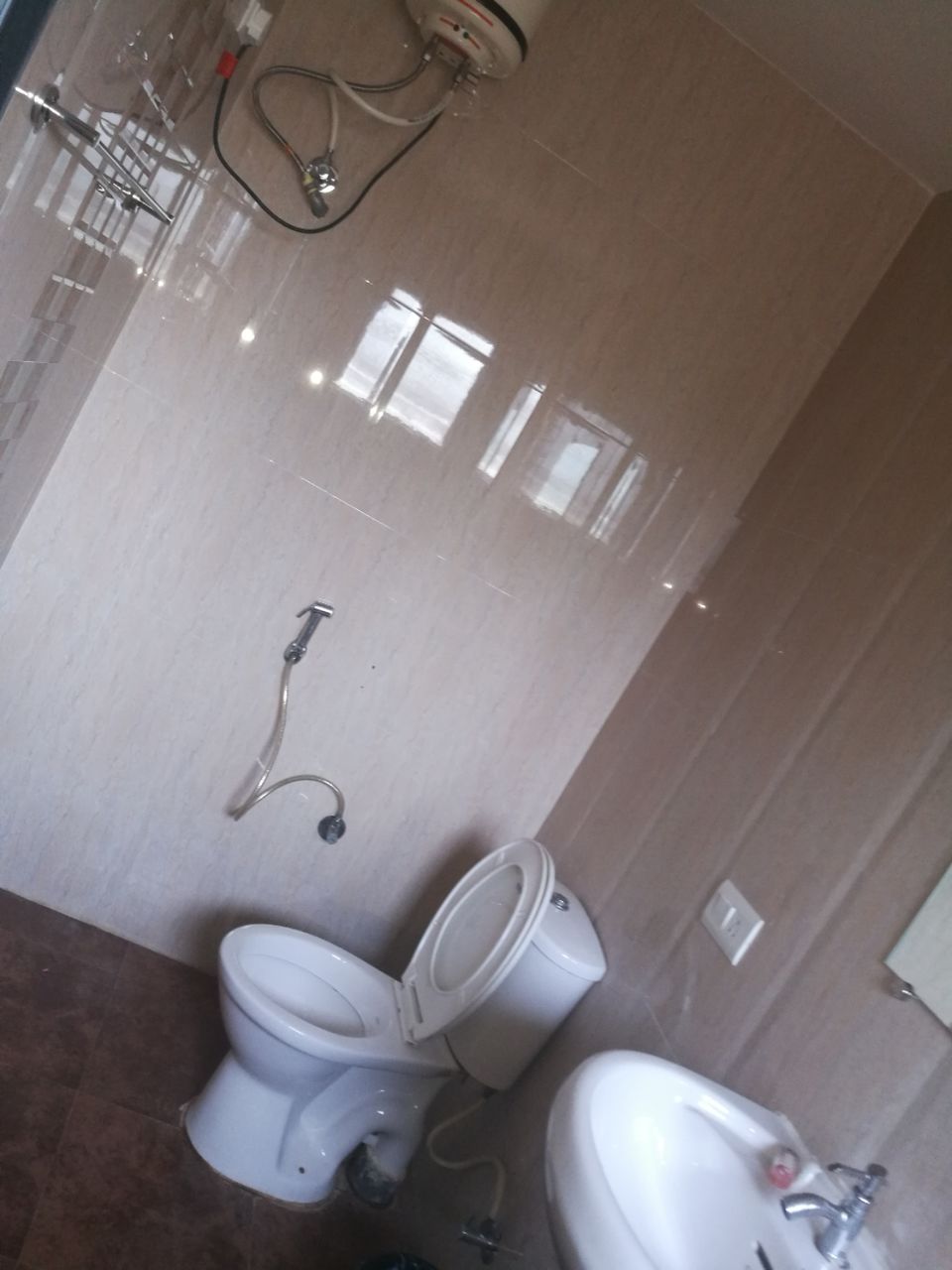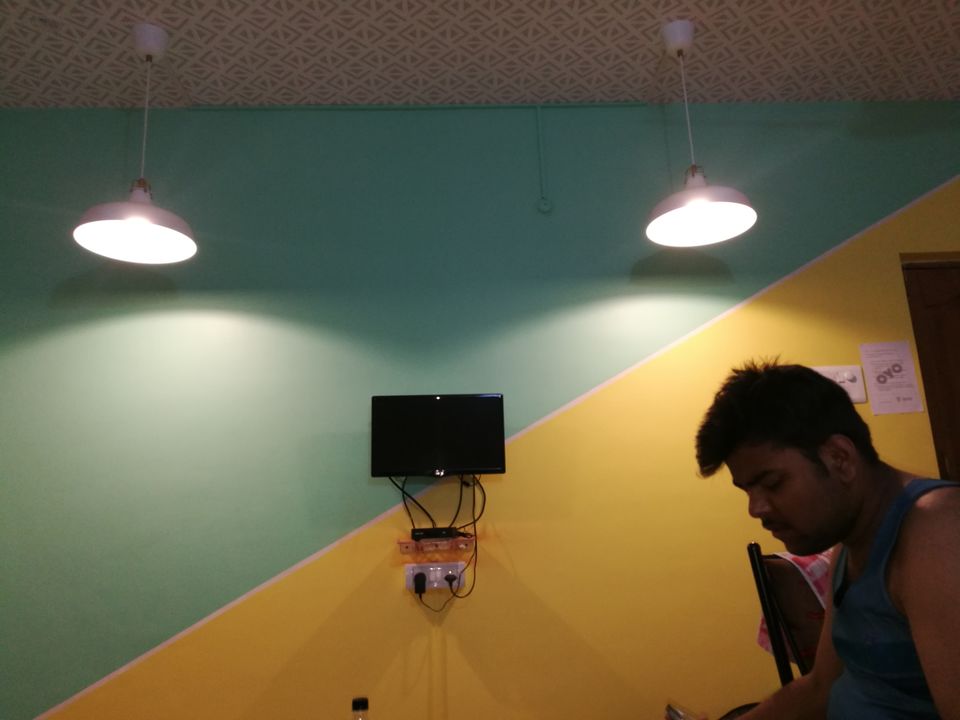 When we arrived at Baga beach it was hell of an experience !! The beach was not at all polluted and we totally enjoyed the sun, water and sand combo. We shot some video blogs, took a lot of snaps and had some booze and rest around the bunkers.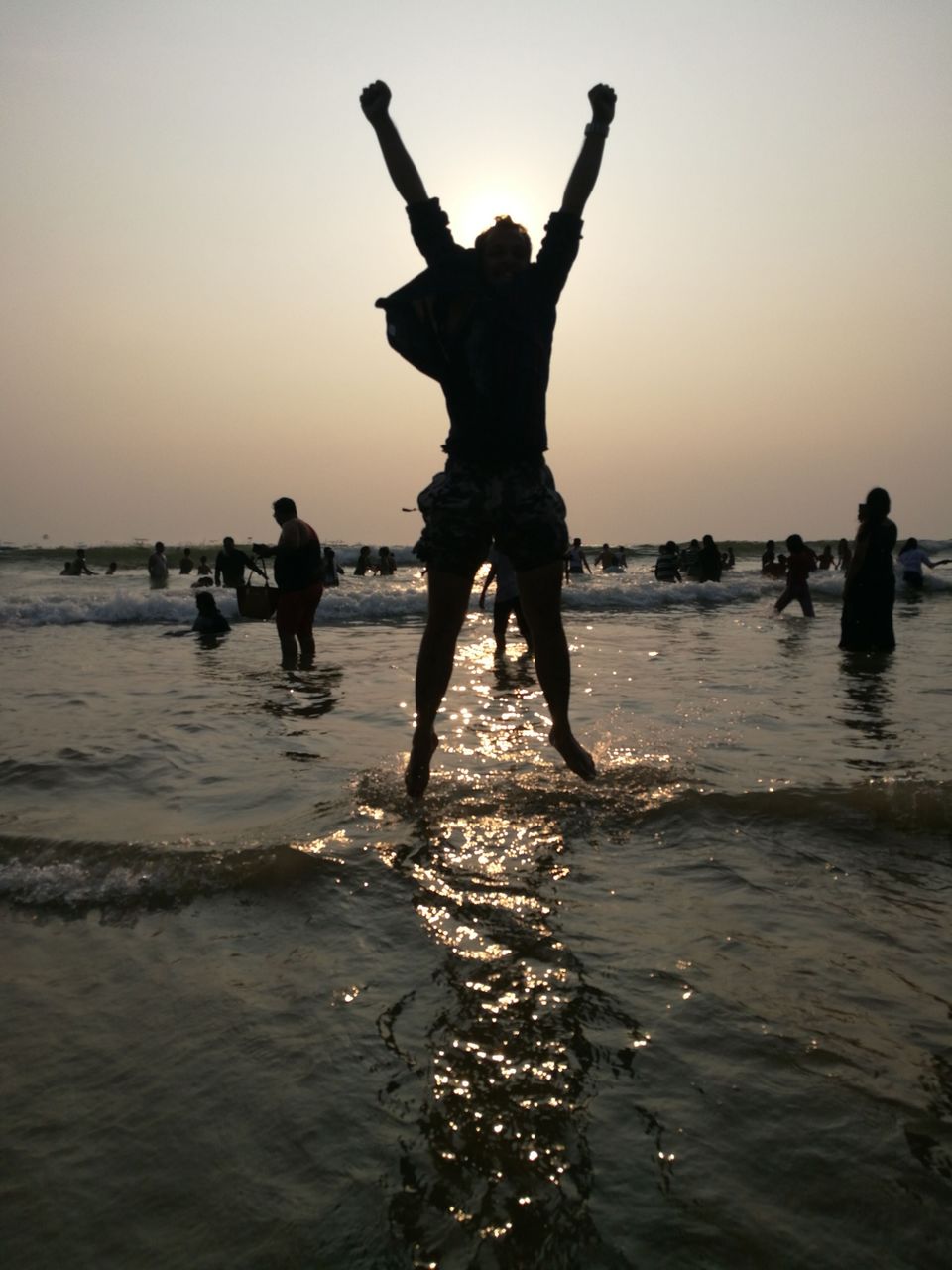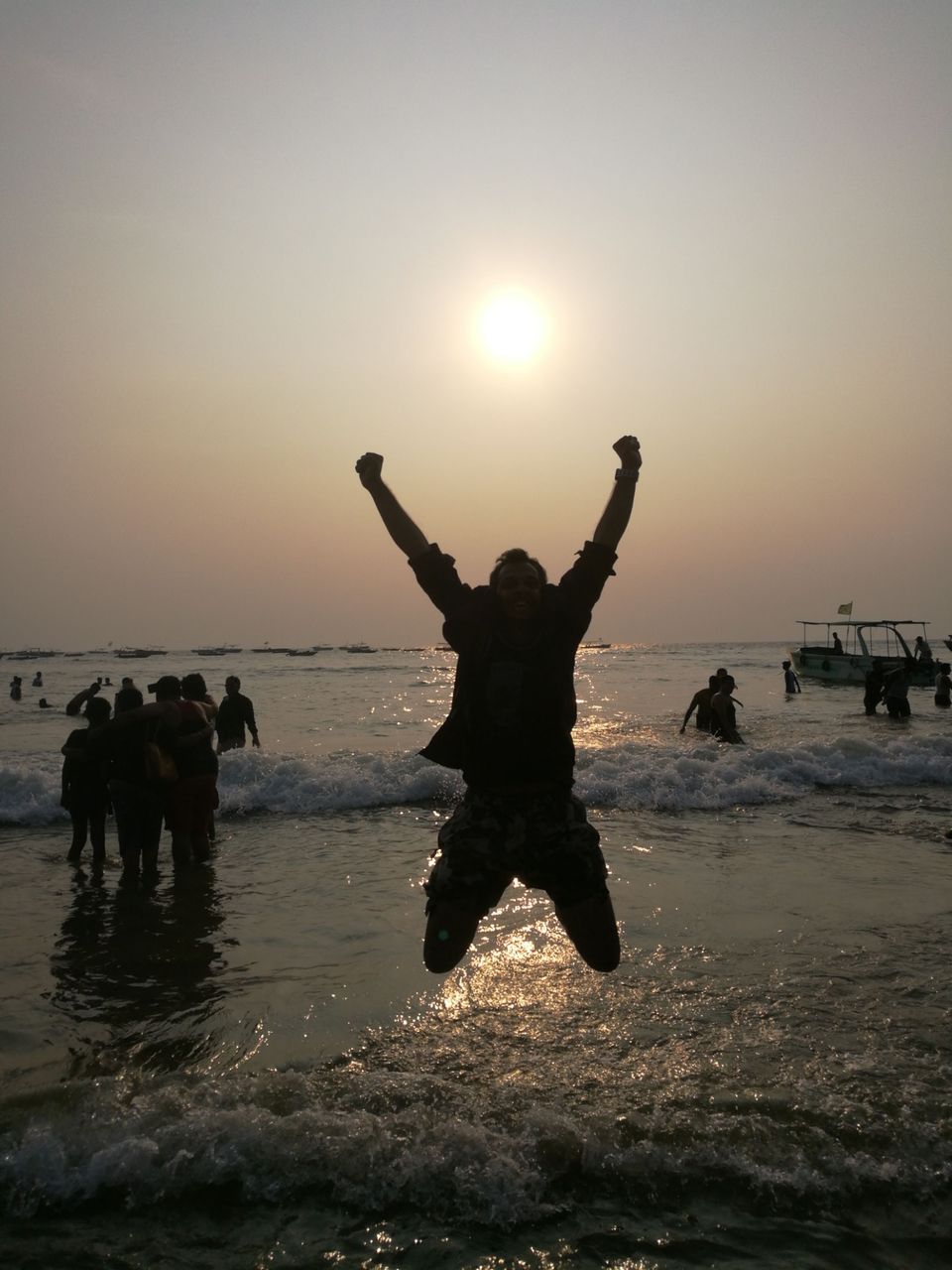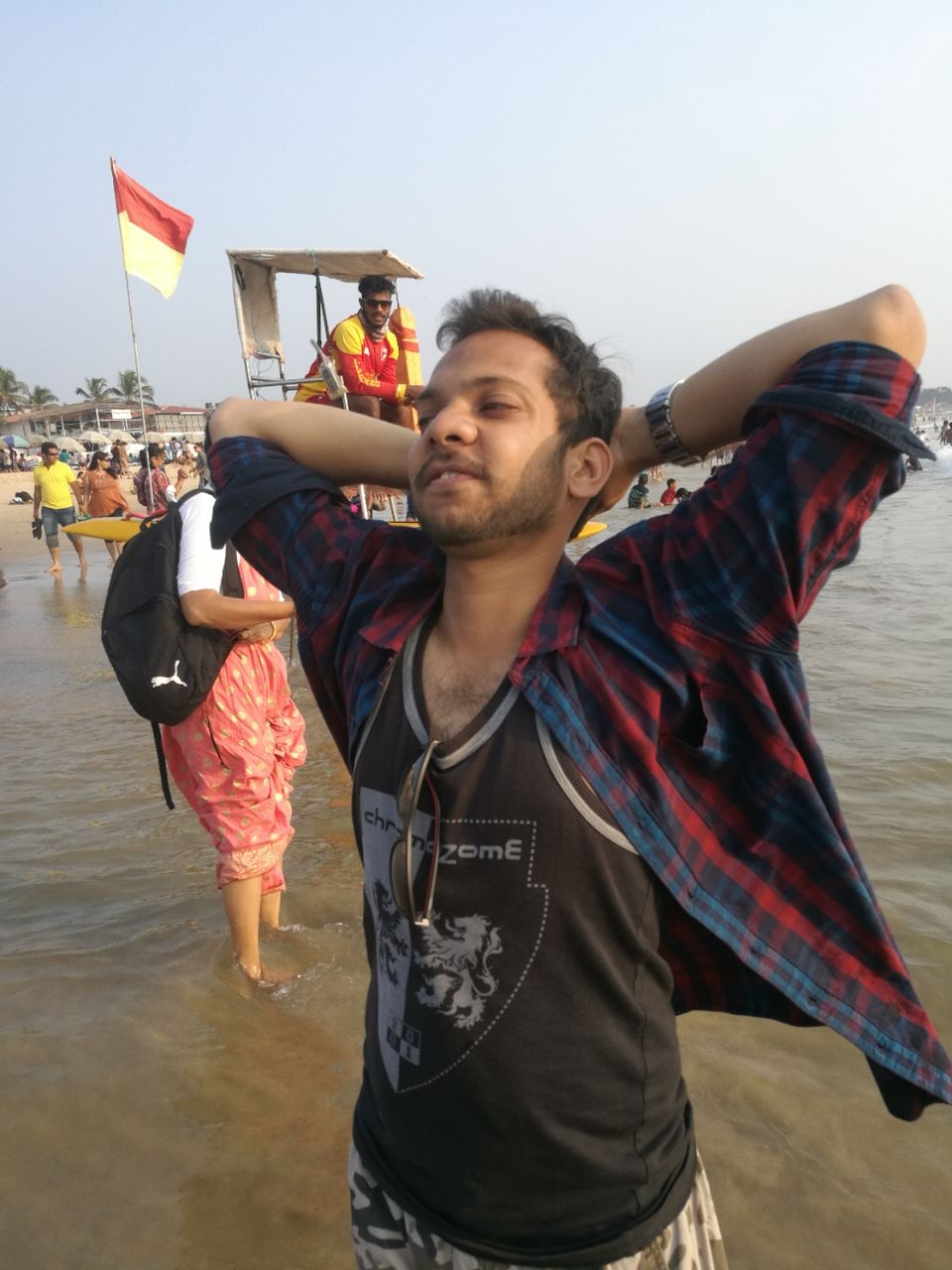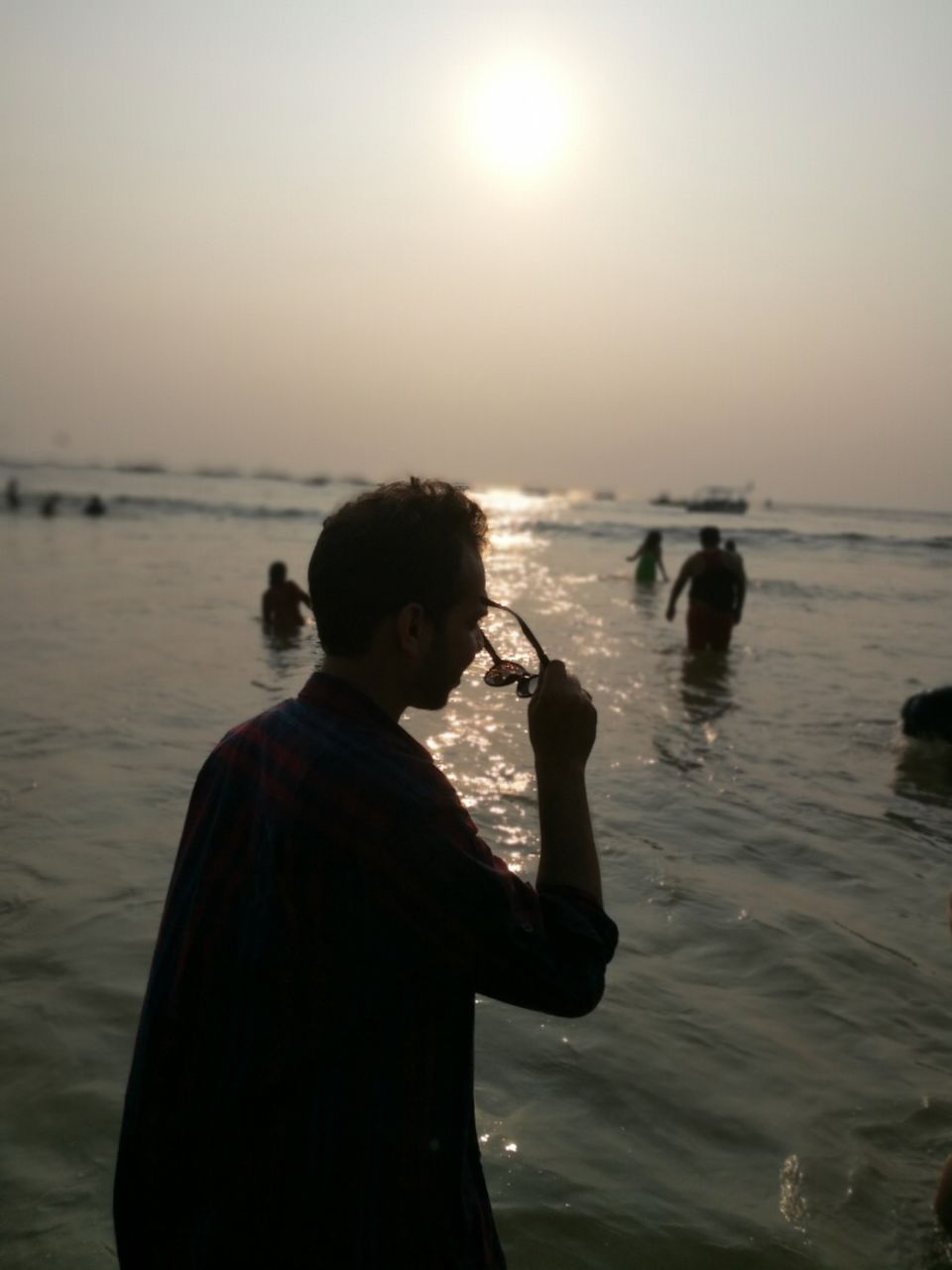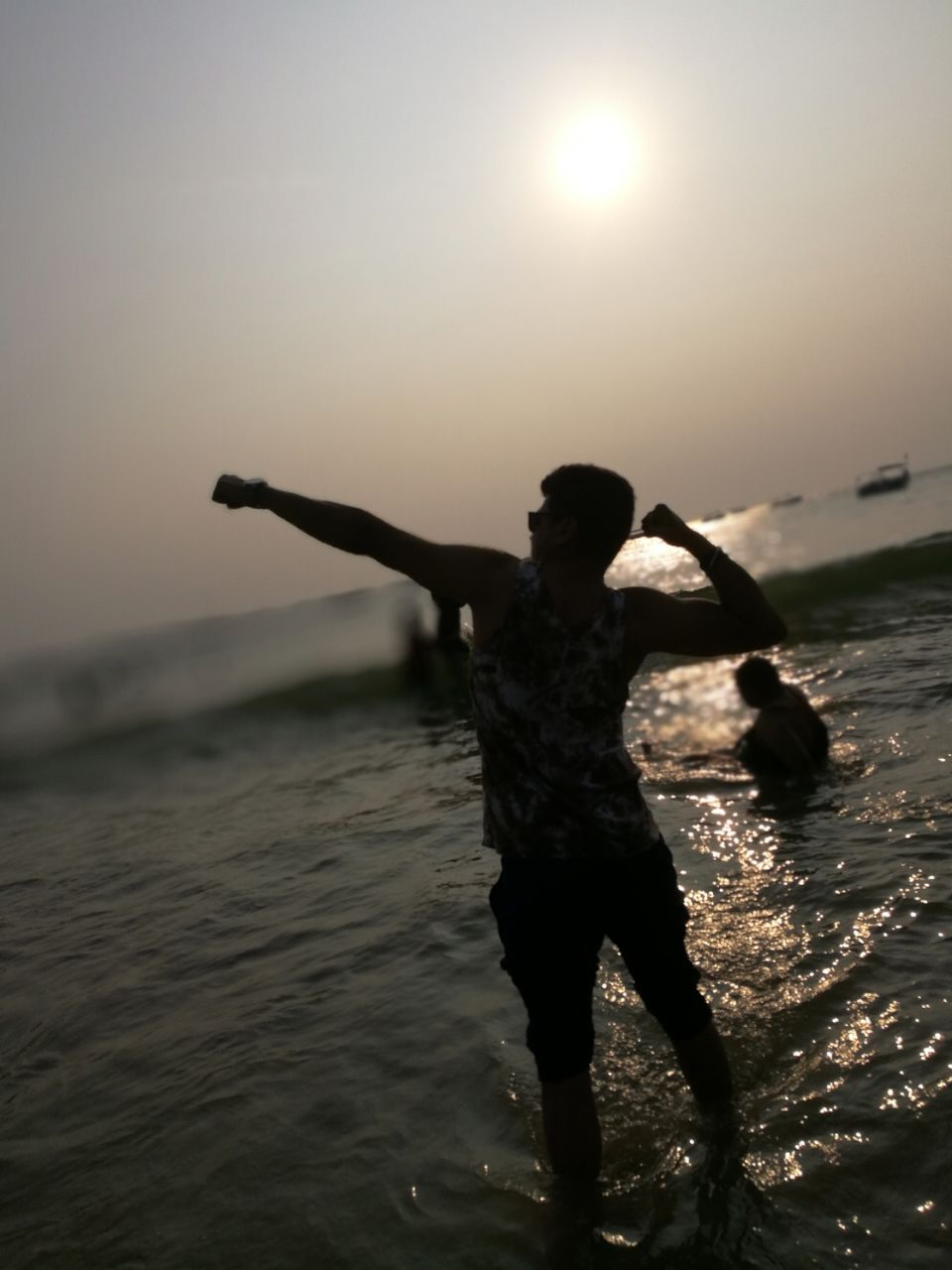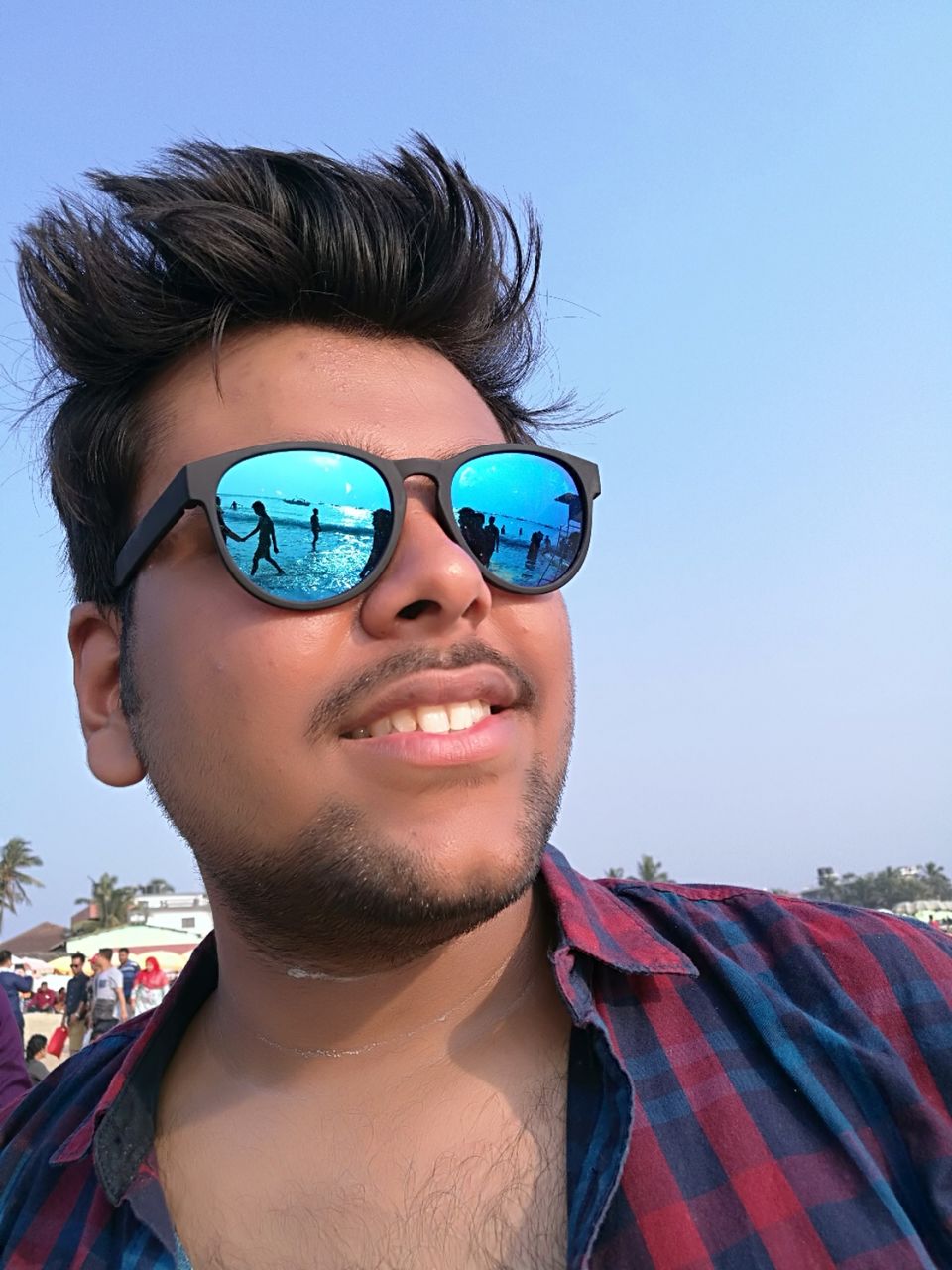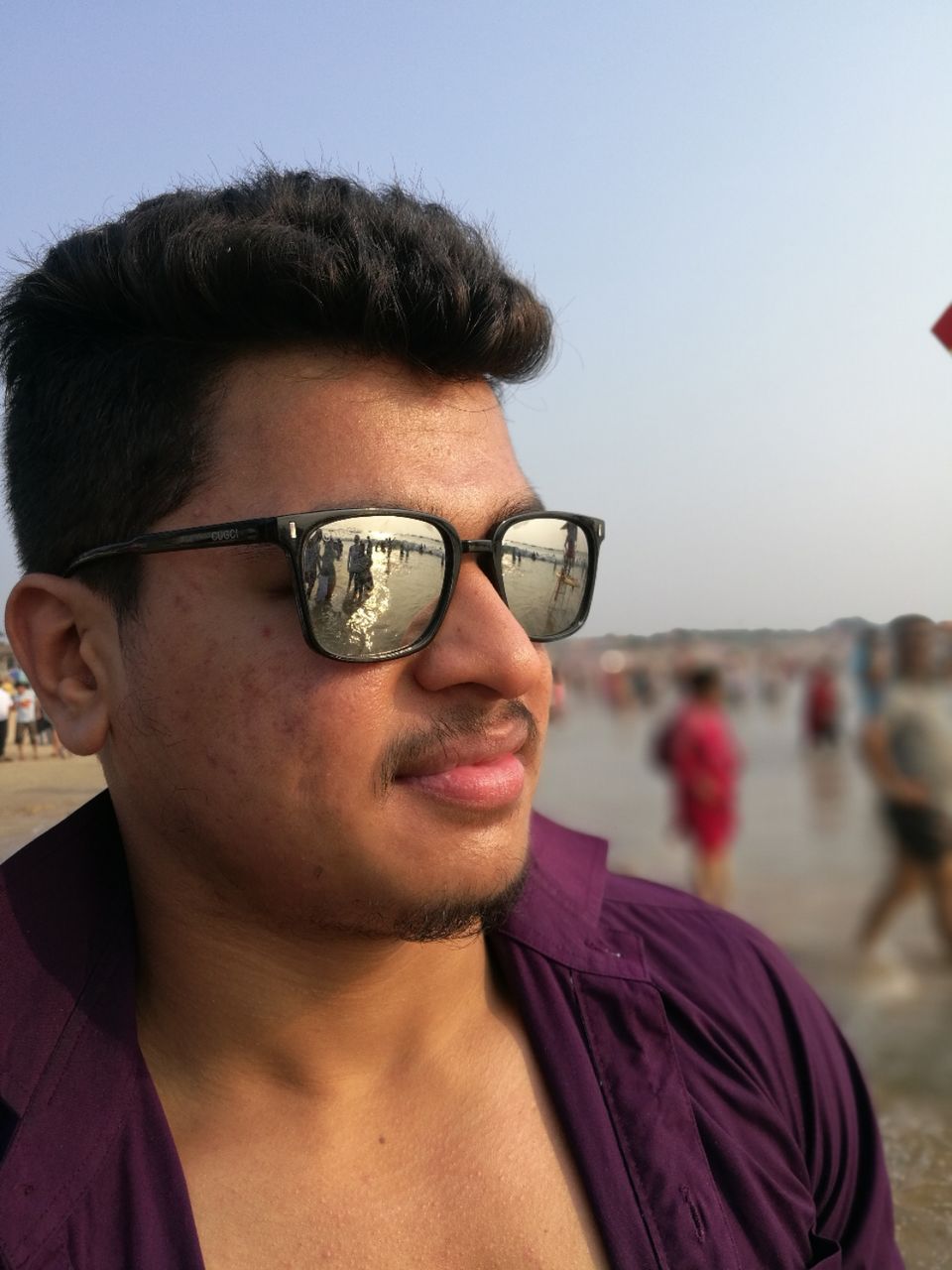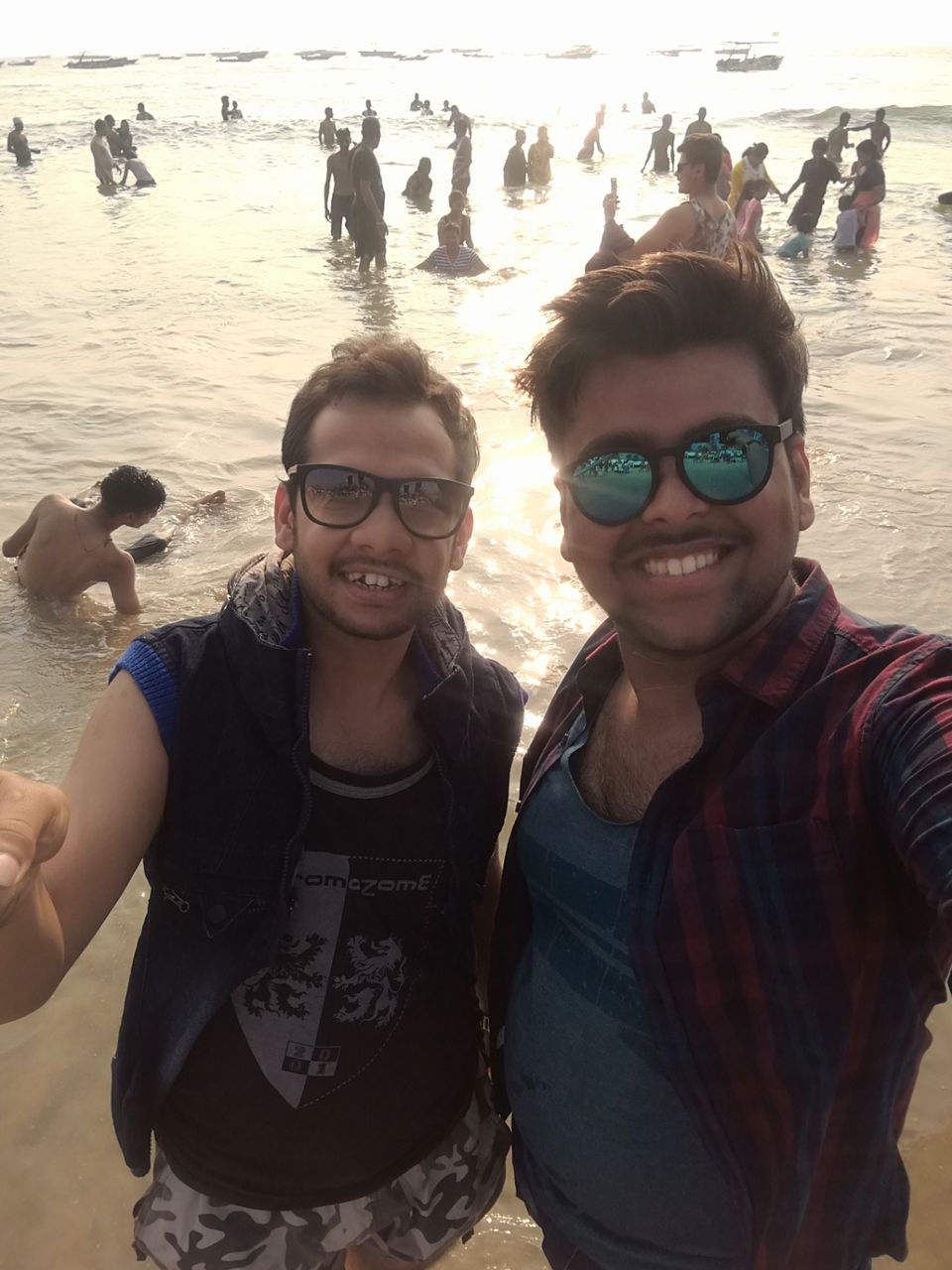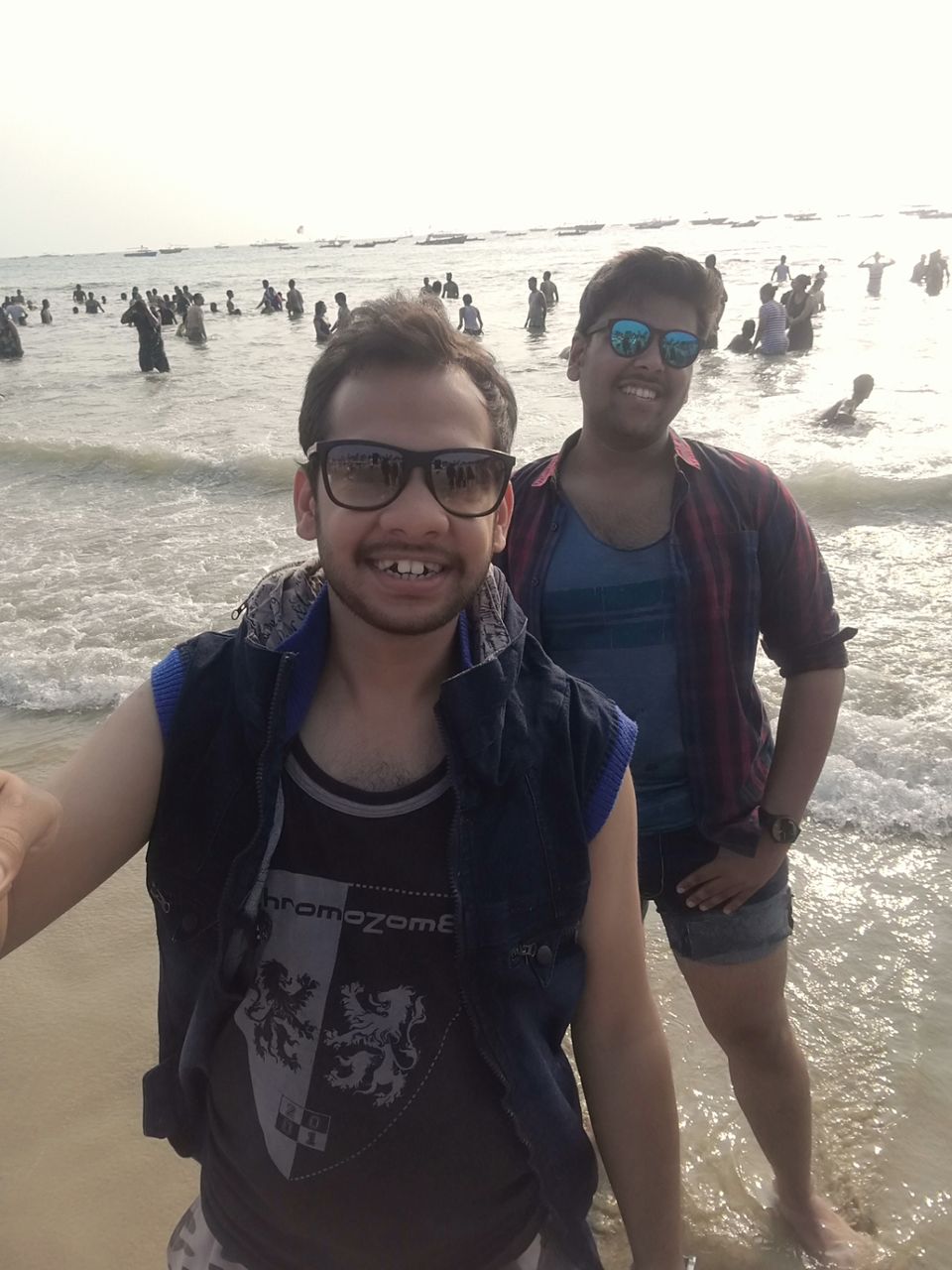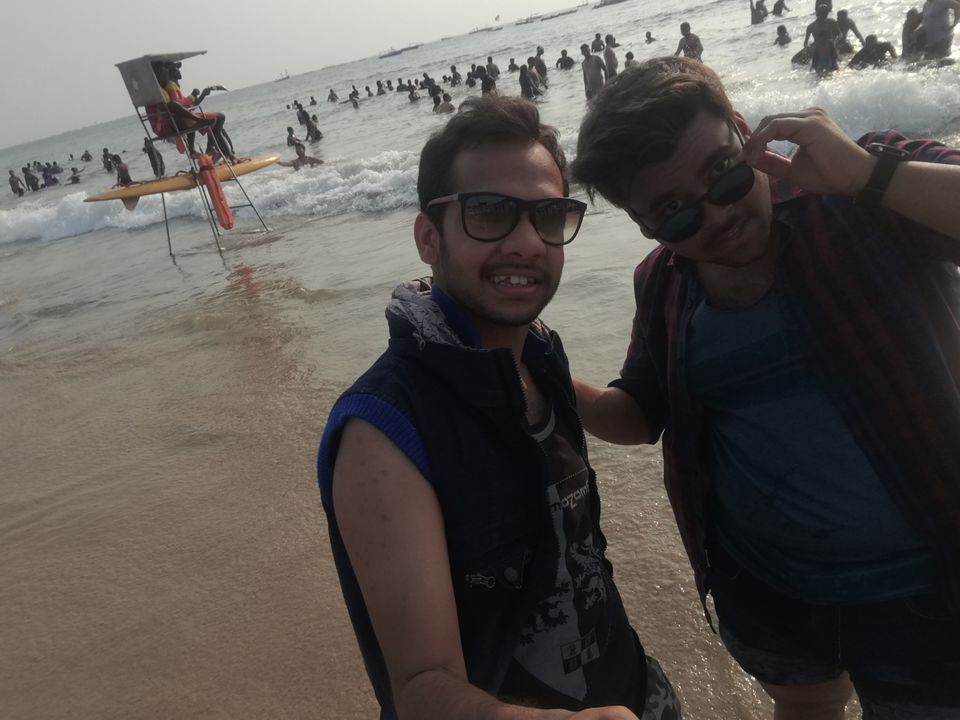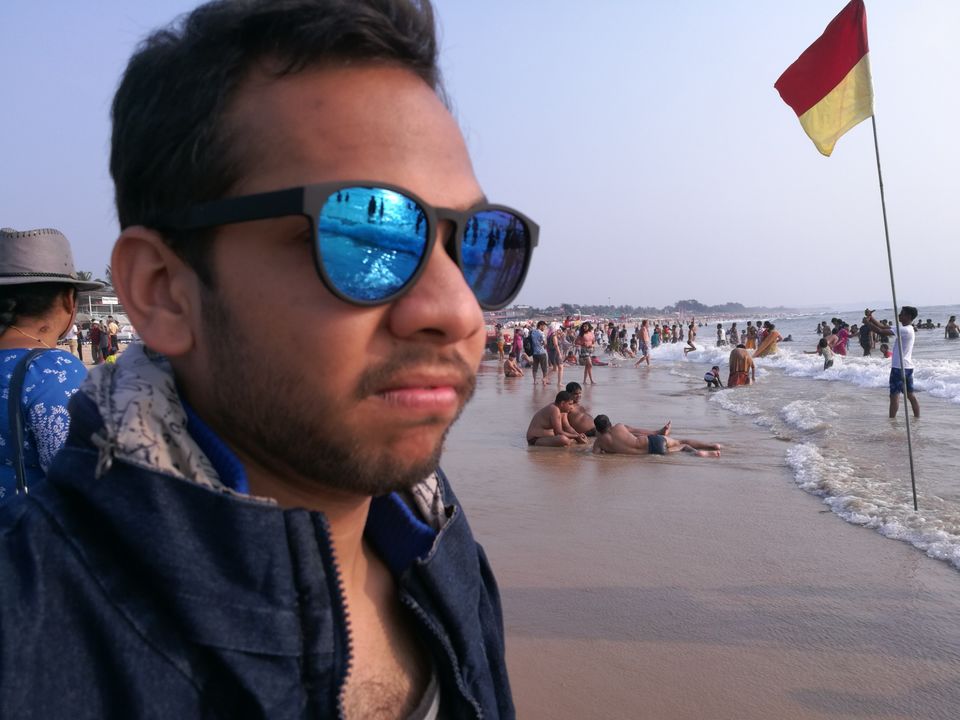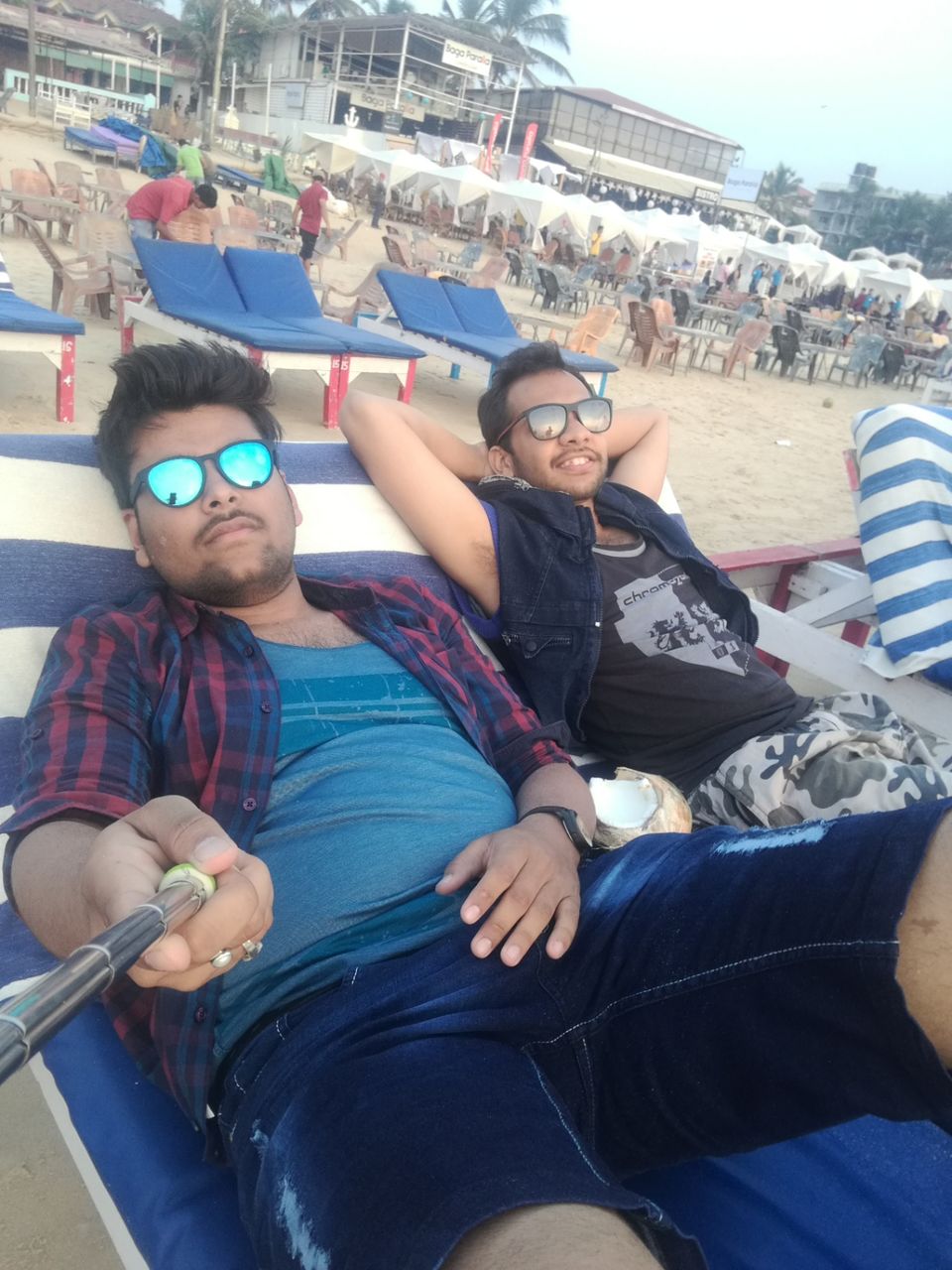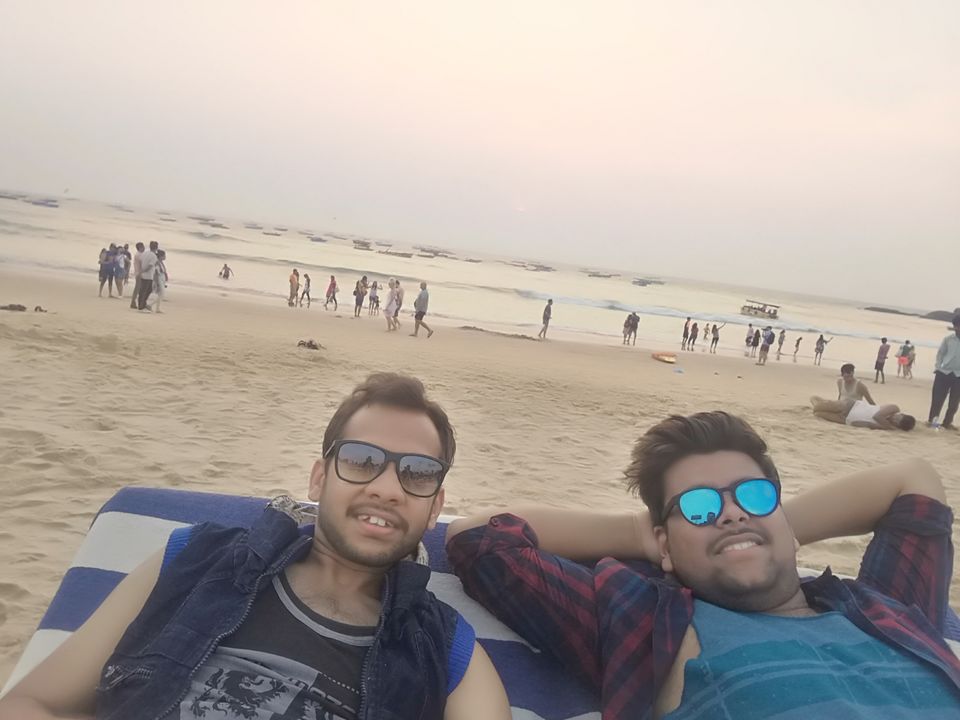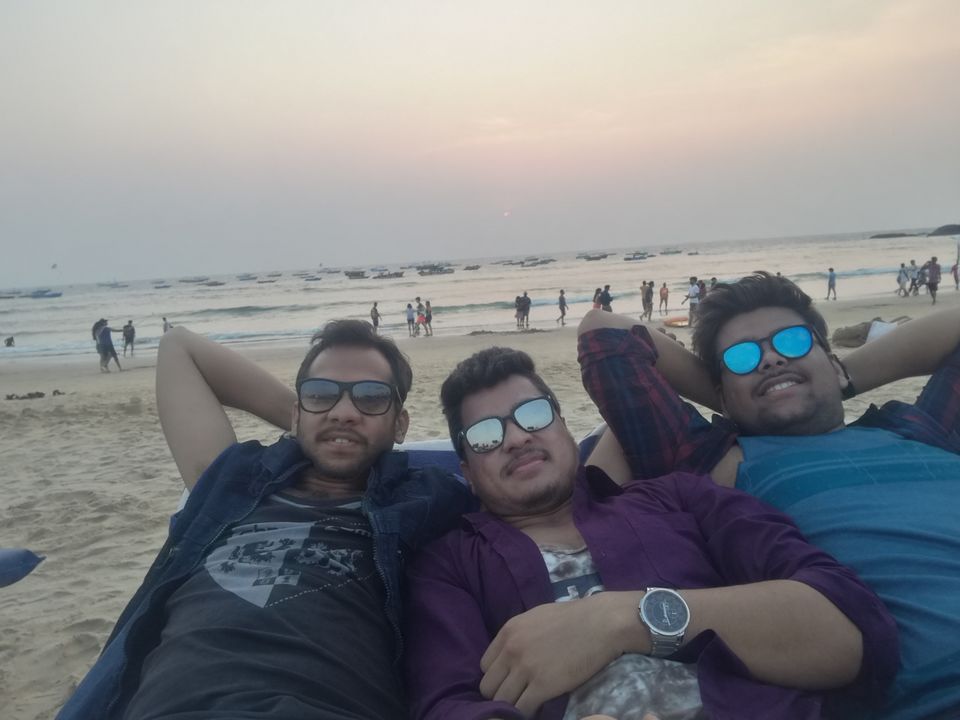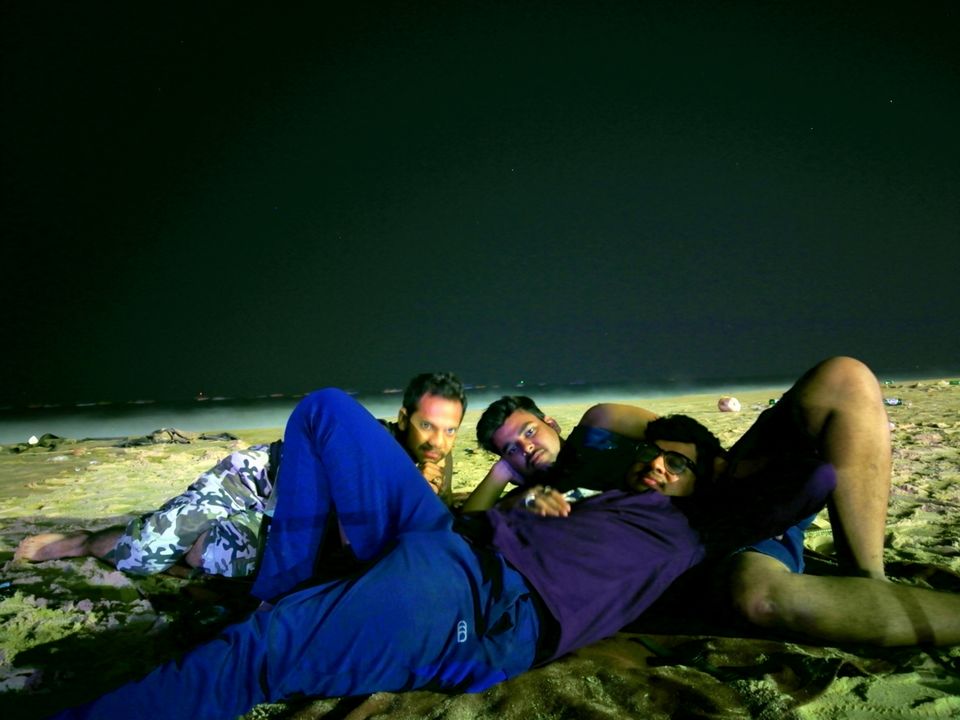 To avoid parking we parked at a far location.
We loved that beach so much that we decided to stay there for rest of our day. The over all cost for the beach was just 1000 rs. For all three of us
We got ready the next day and decided to dive inside one of the beach!! And we found the best beach of Goa. It was Morjim beach. This beach seems to be owned by Russians and we can hardly find someone of our color. The beach was less polluted since less populated. And the scenic beauty was awesome. It is highly recommended that you take a good bathe in such a beautiful sea shore. There is a free after shower, free beds and a lot of stuff thats chageable over baga is free of cost here.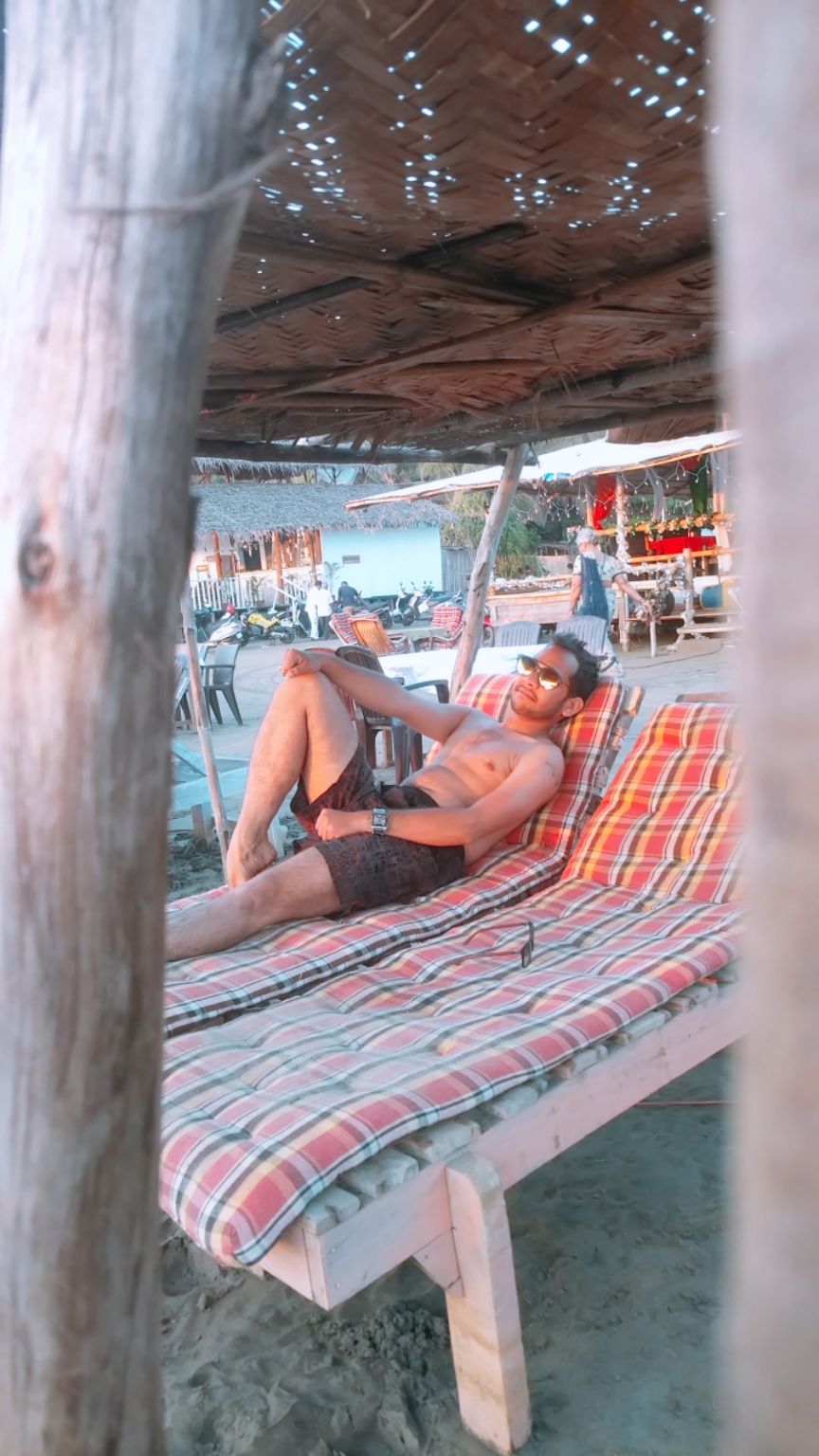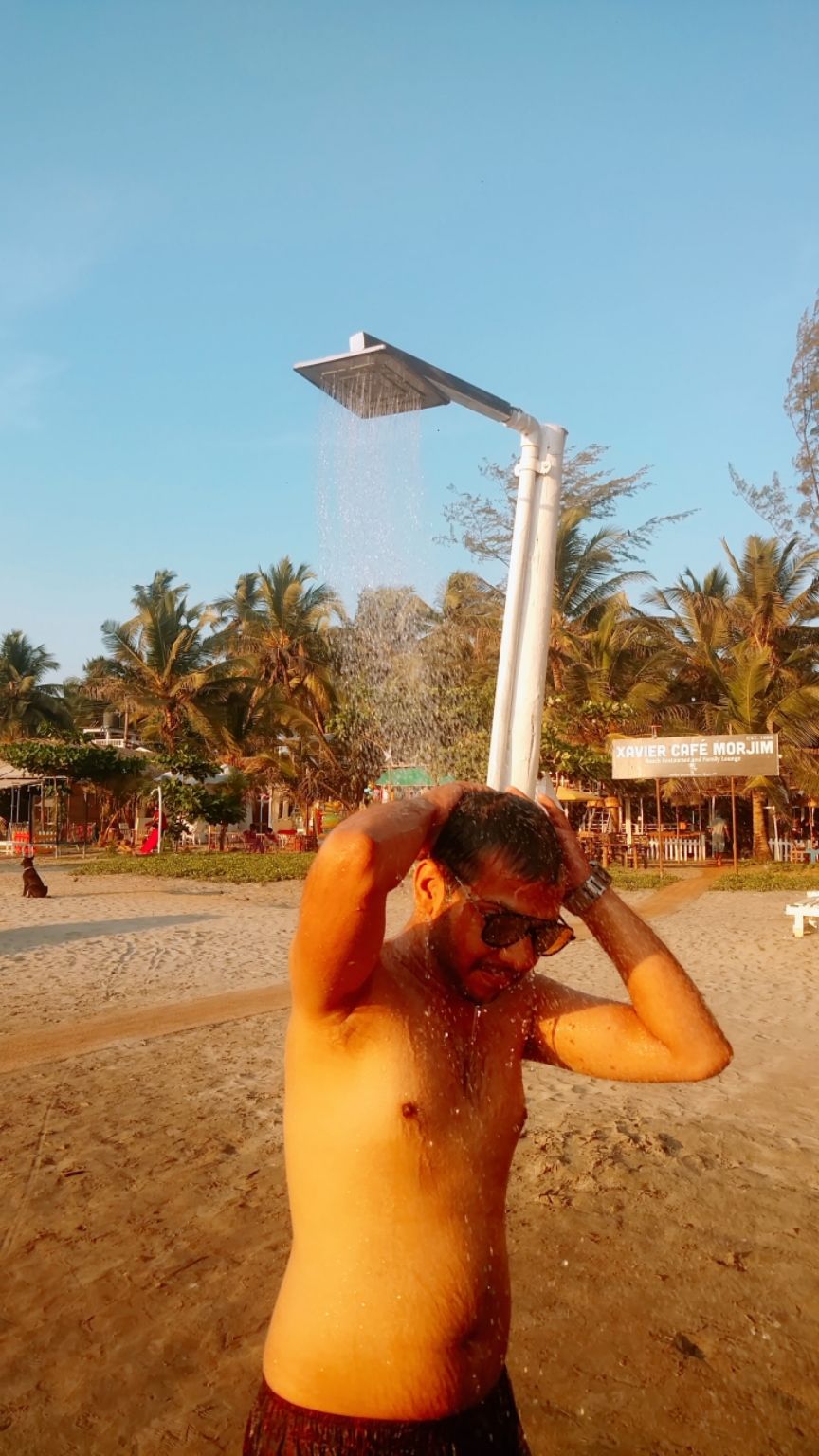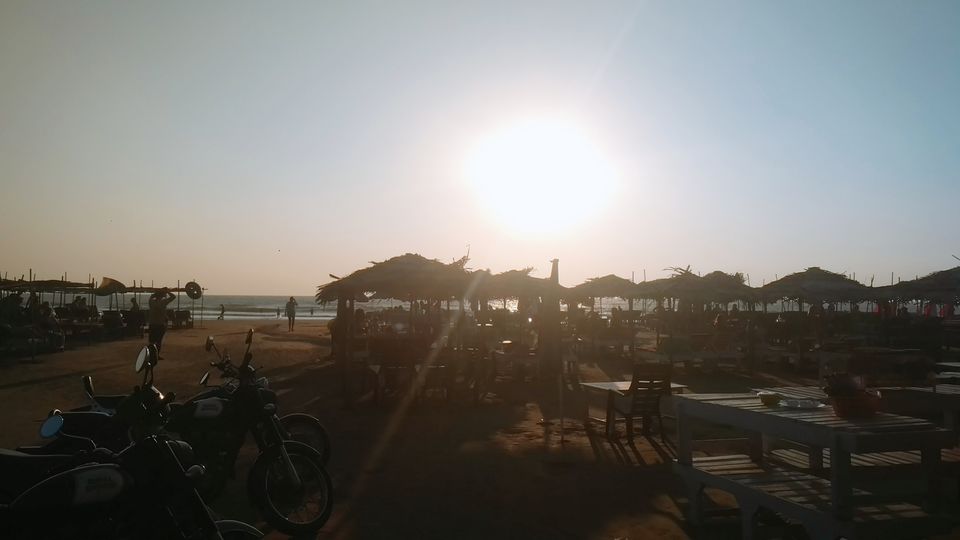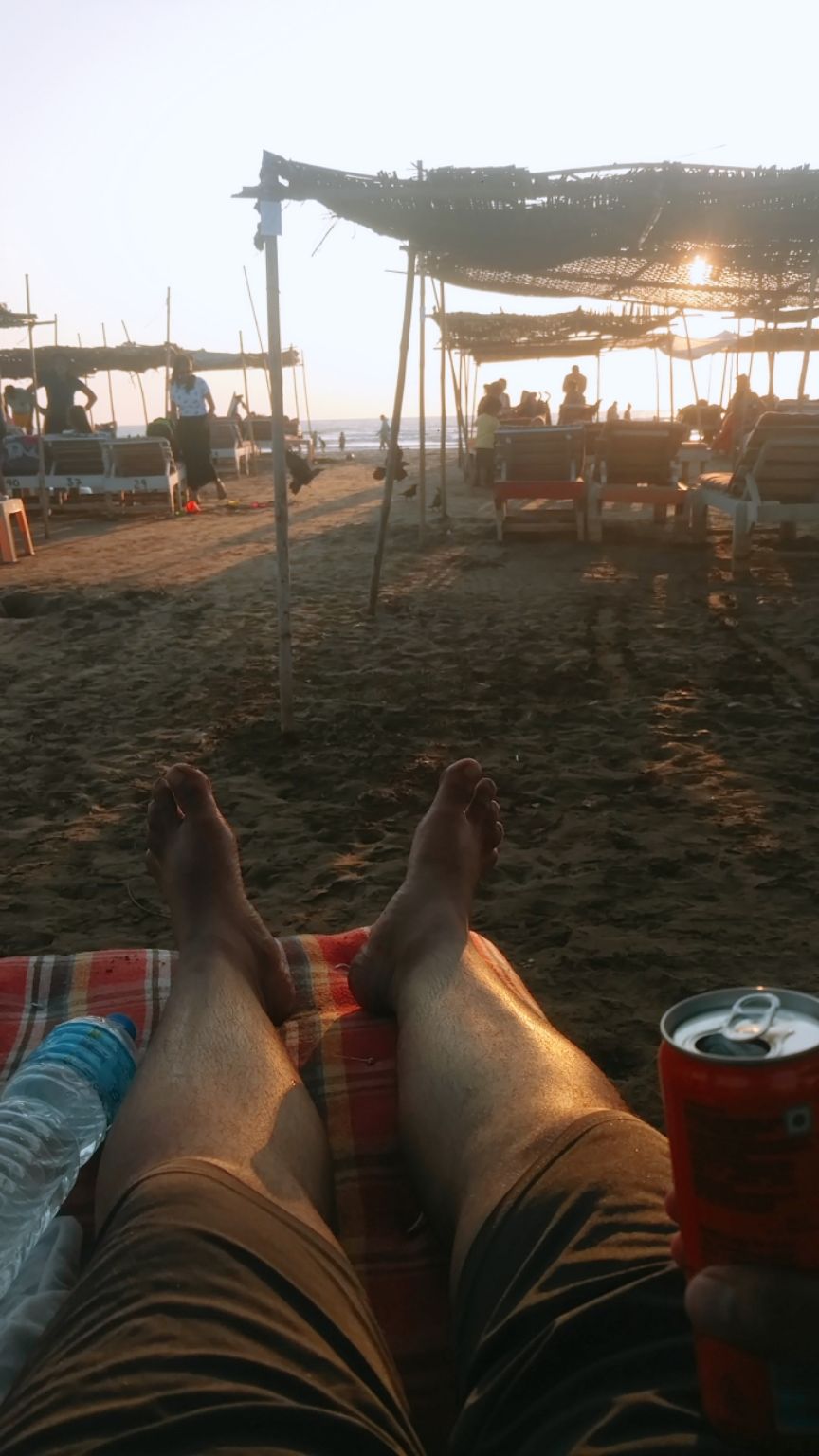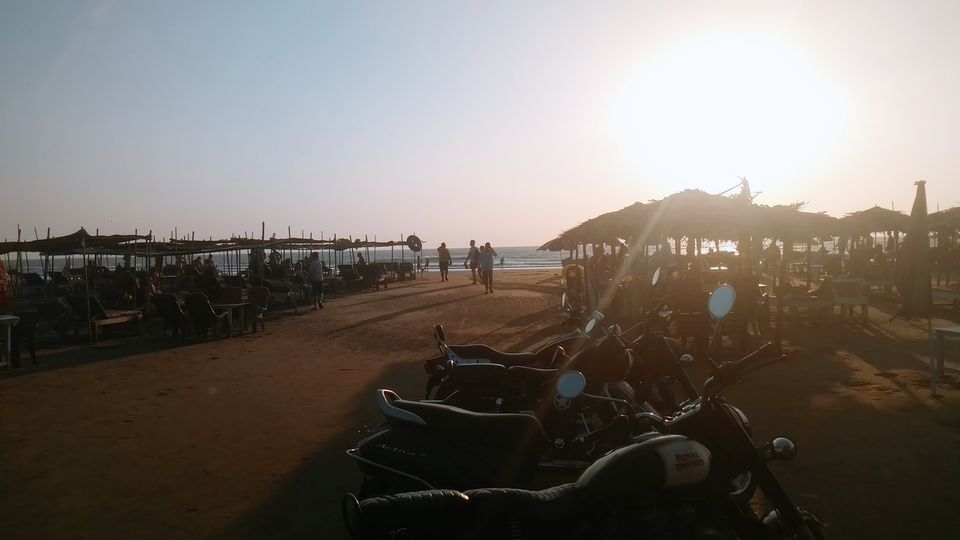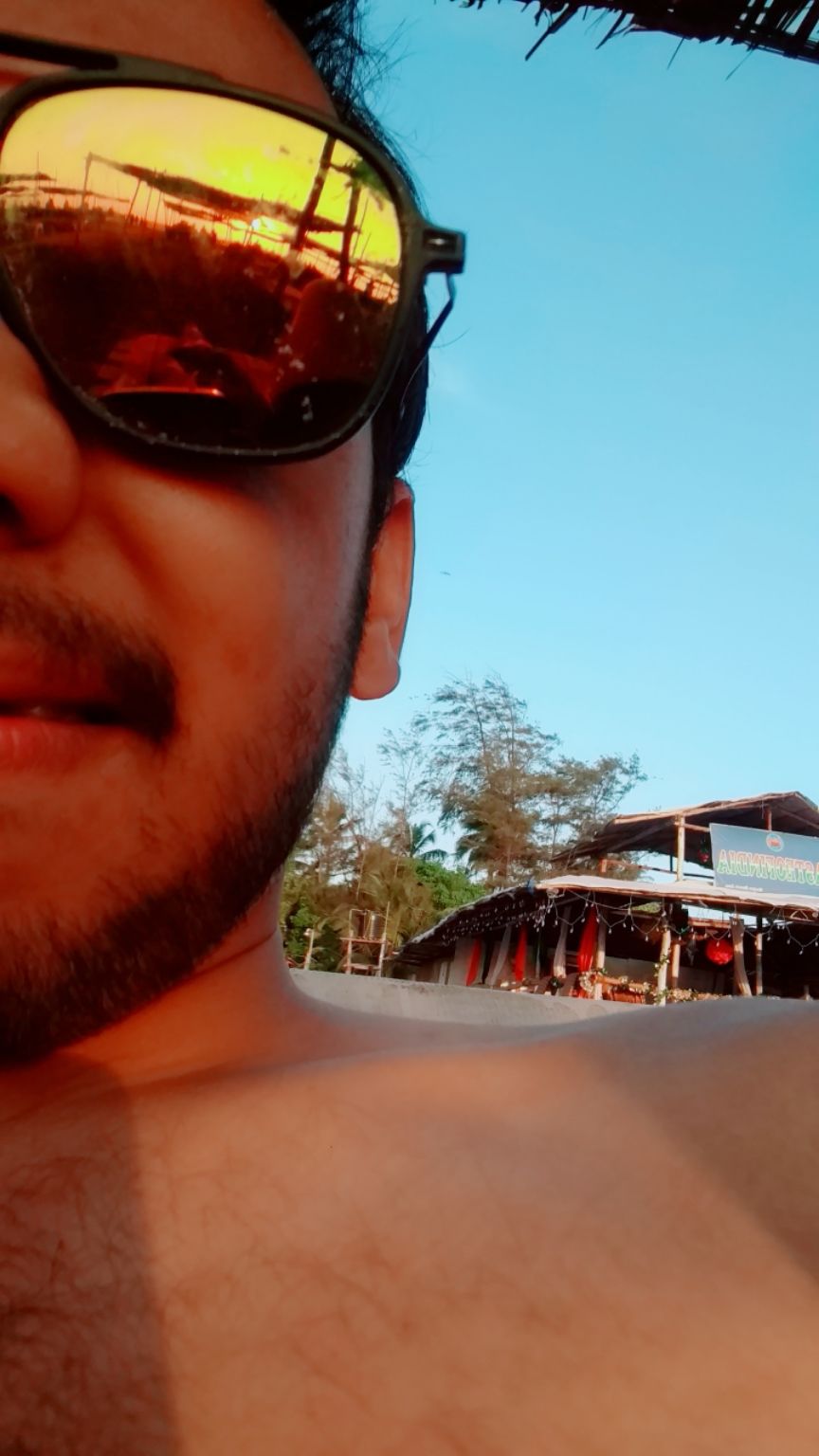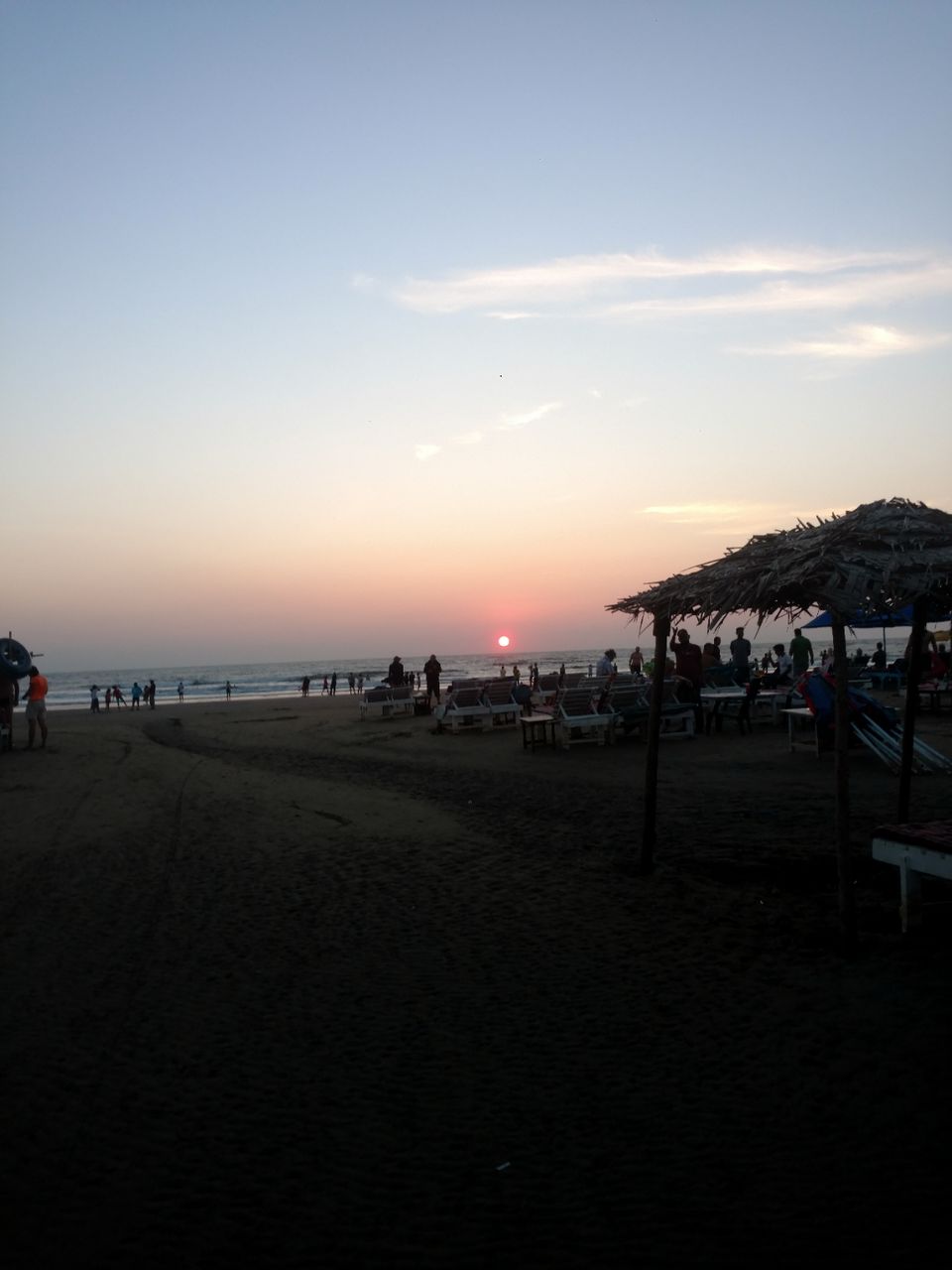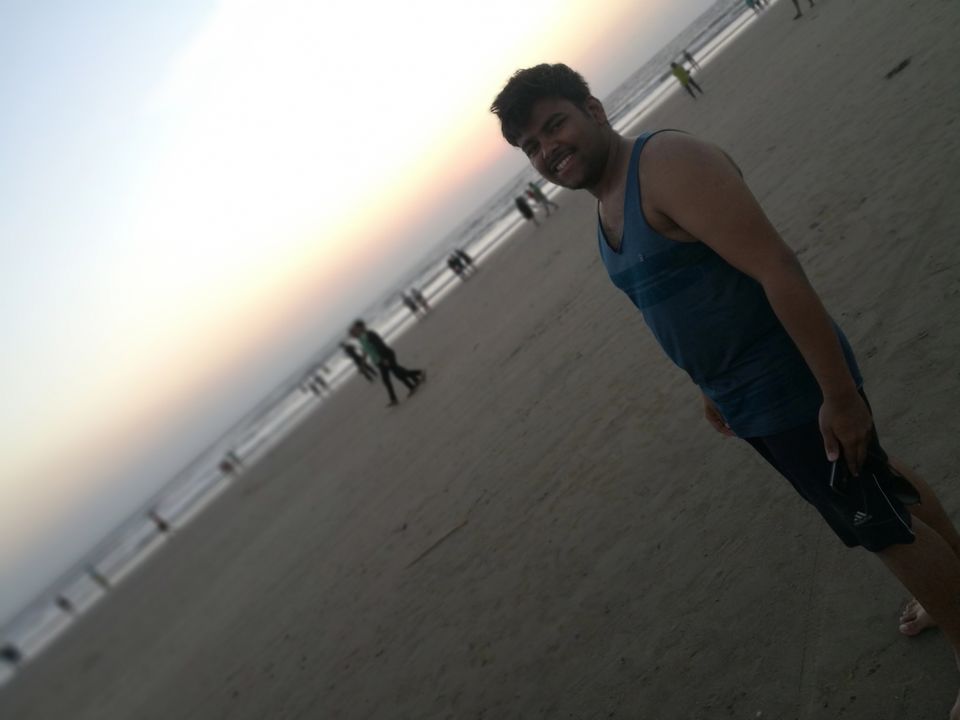 we decided to take off and then hit the road for good becoz that beach took a lot of time. Almost half a day. We decided to go for "Shiva's Face" where a stone is morphed into a face by the effect of water. That was awesome !! Since we got there at night we tried out some night photography.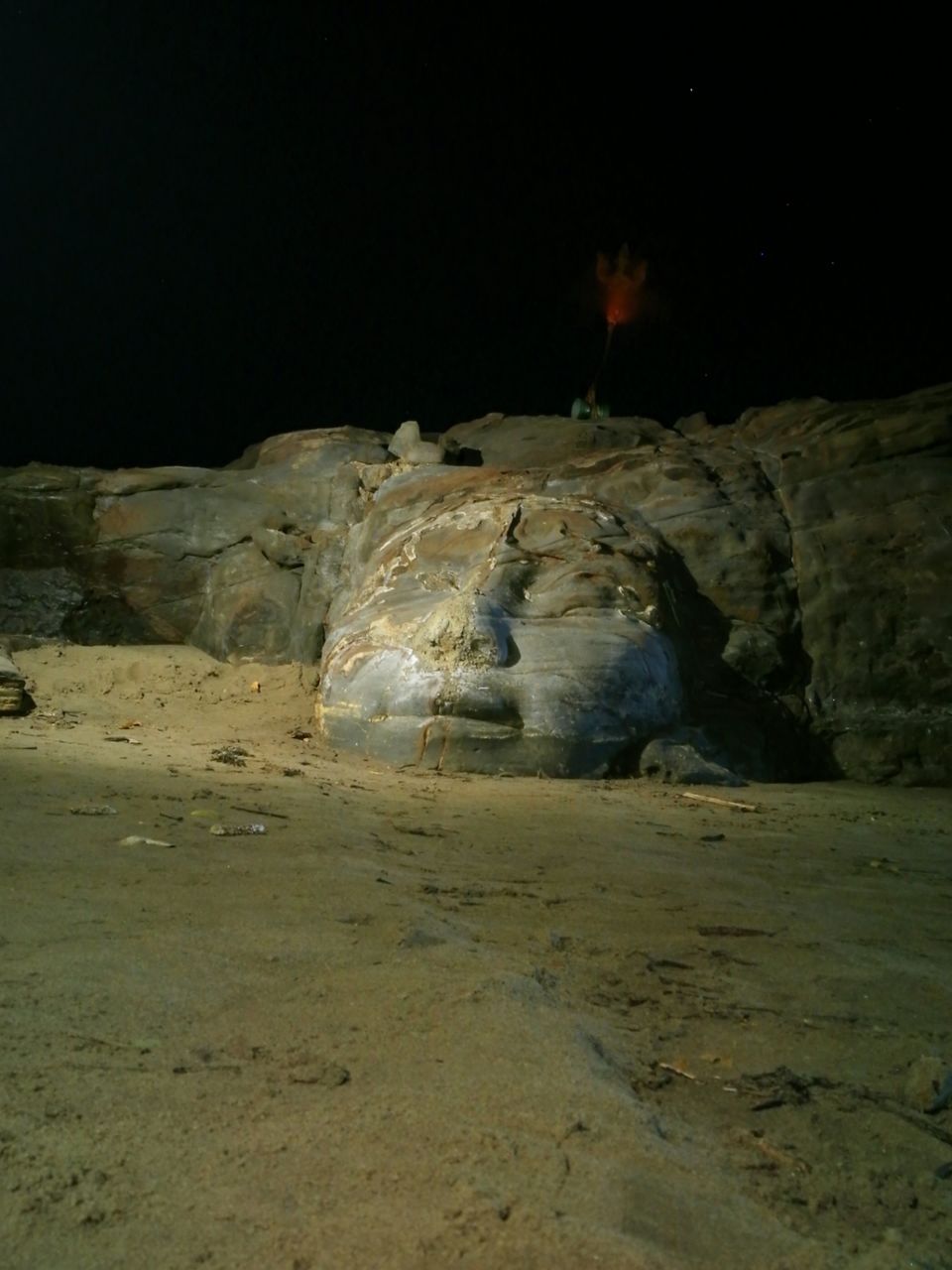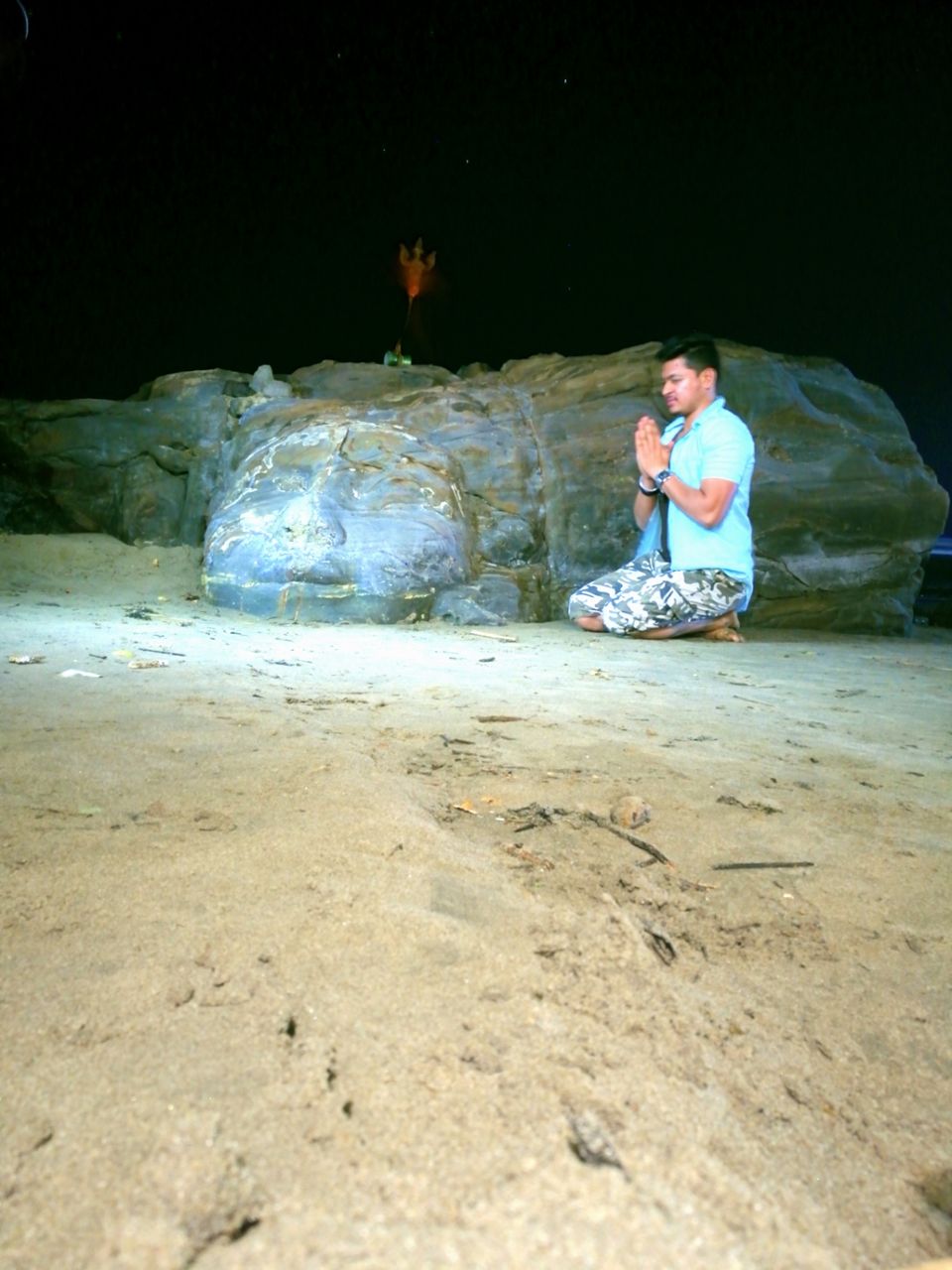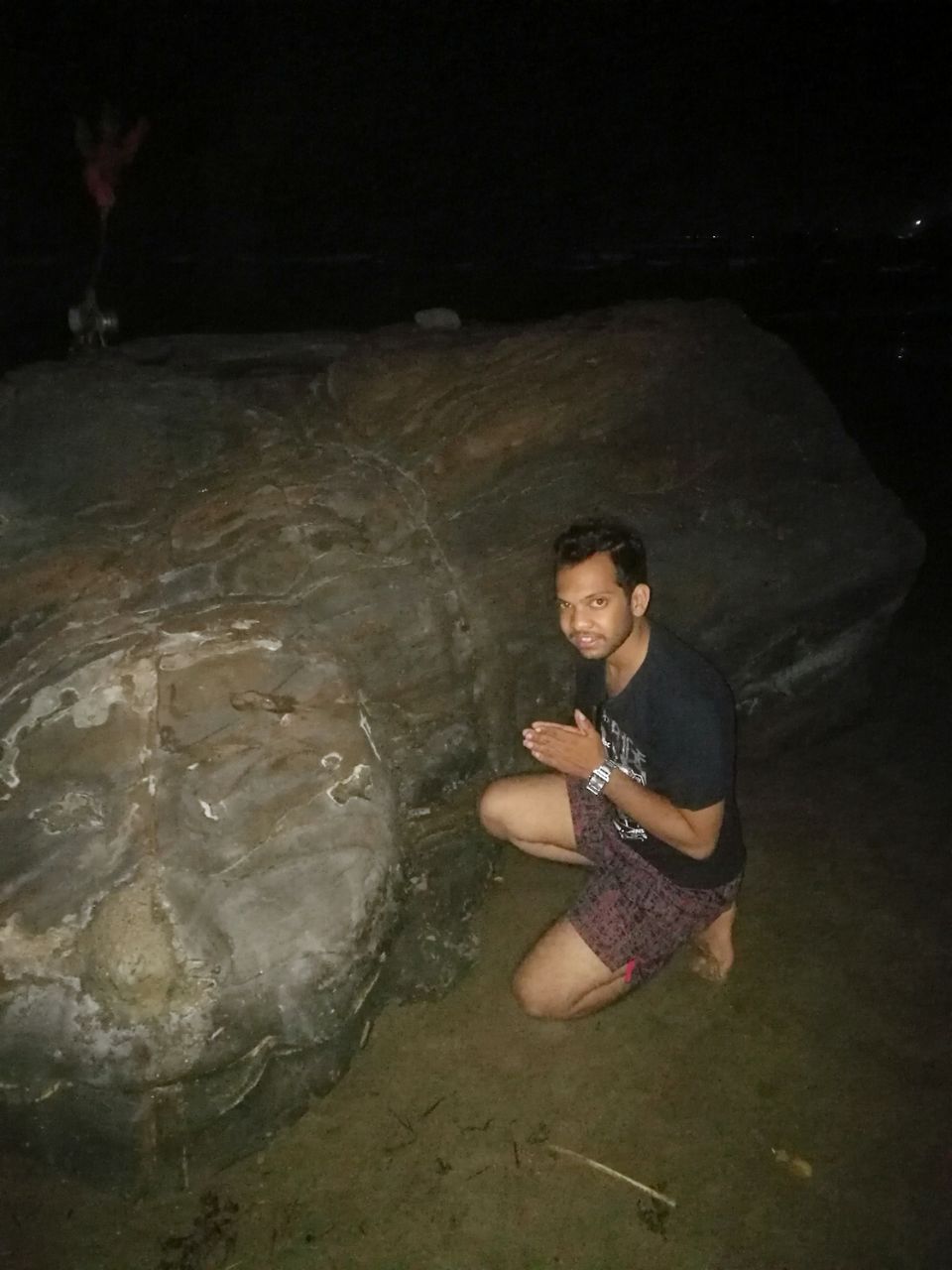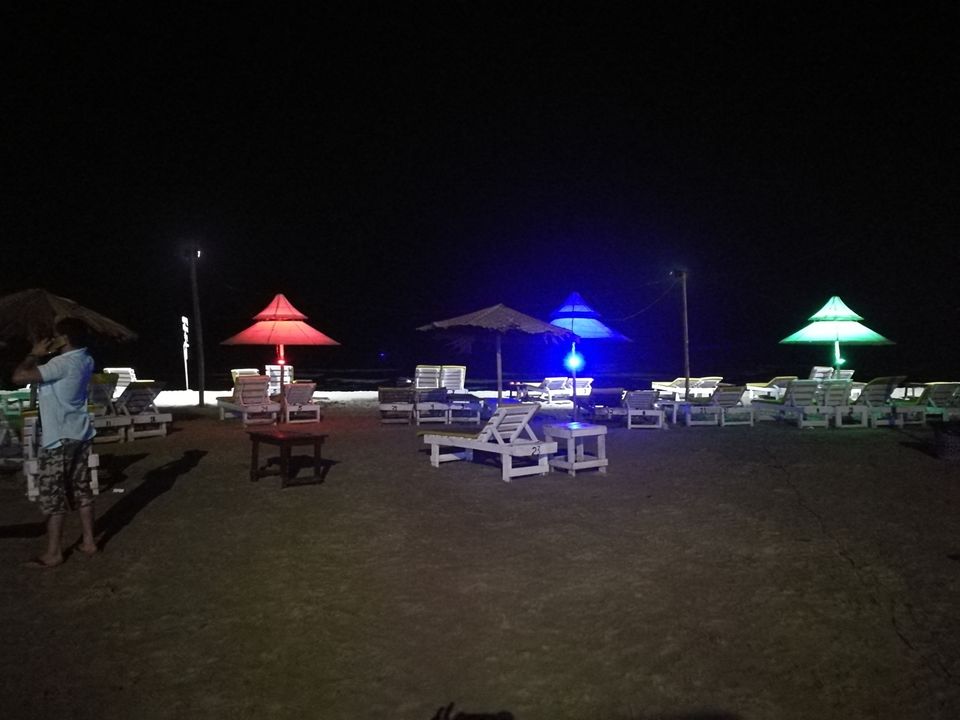 The day costs us around 500 for 3 of us. Since it was just travelling and having food.
It was our last day in Goa, so we got up early and head towards Colva Beach for Water sports and adventures stuff. The package cost was Rs. 1600 but we bargained it to 1300 Rs. Per person. It included bumper ride, boat ride, banana ride, parasailing and jest ski. Its a must do activity for adventure lover out there and you will surely get thrilled.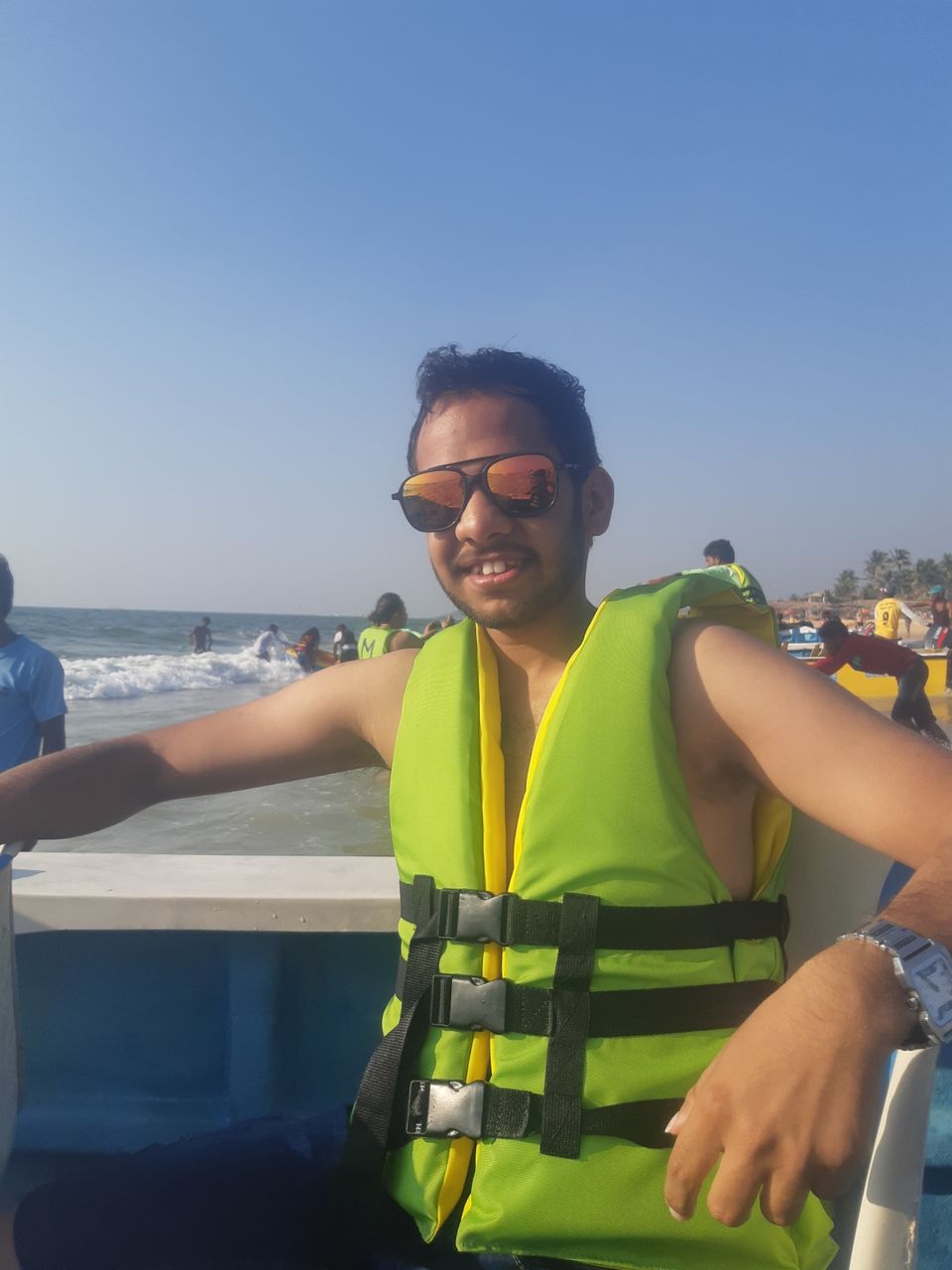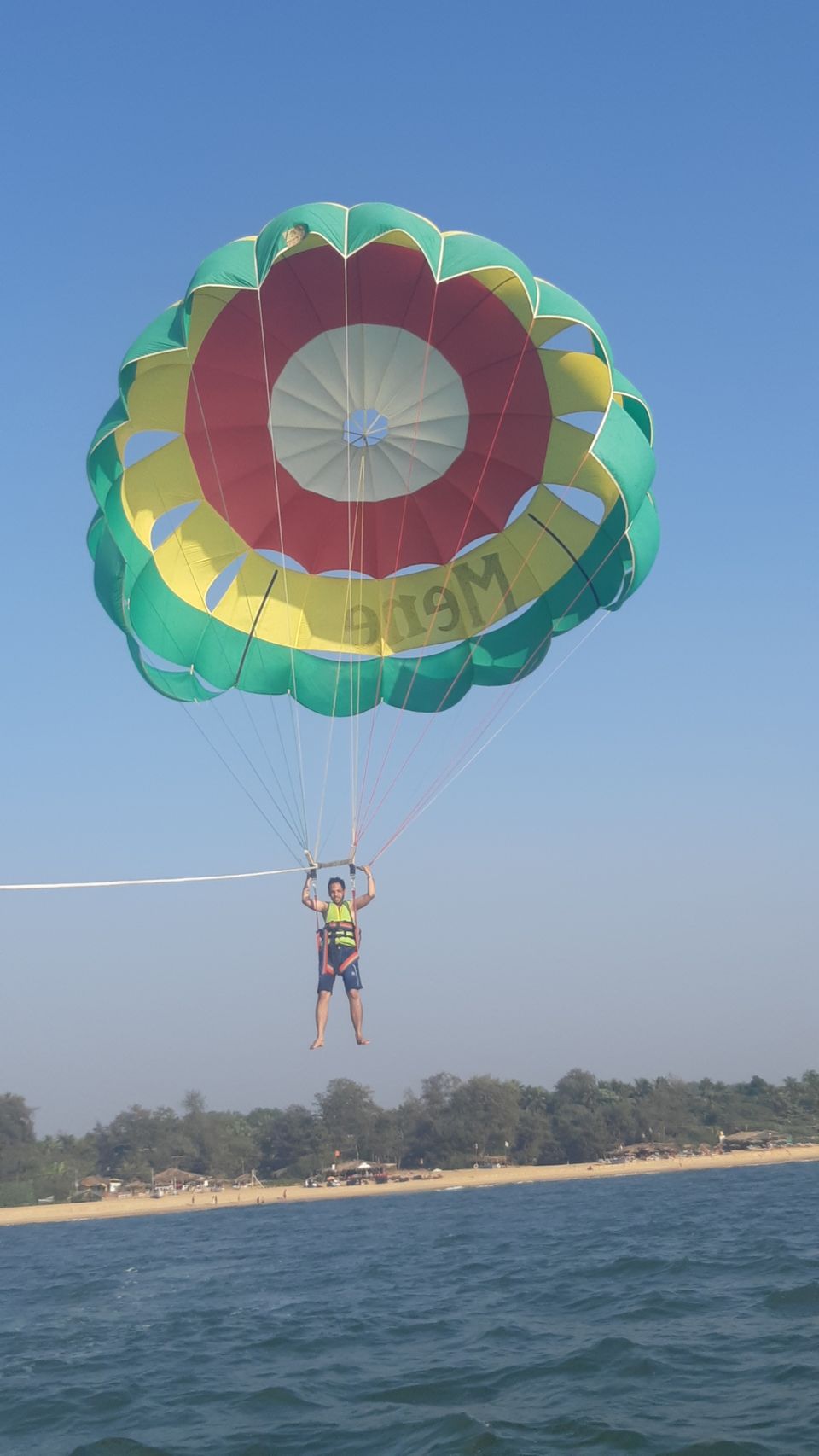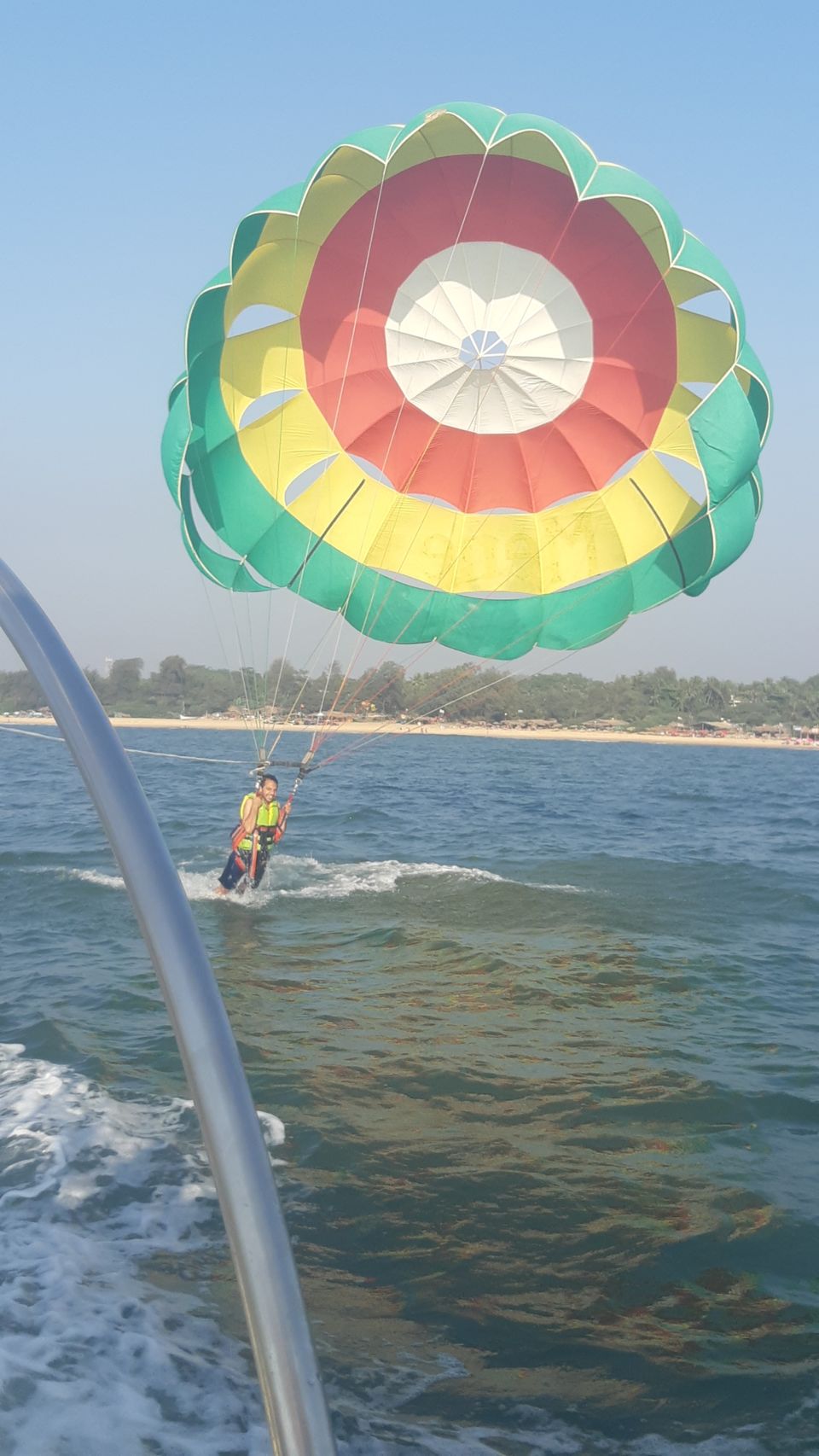 We took some rest and now we had to cover the most of the goa which included Churches such as Our Lady of the Immaculate Conception Church/ Basilica of Bom Jesus. Forts such as Aguada fort, Chapora fort. Markets such as Friday market in Arpora.  Portuguese architecture culture in Dona Paula. And the Last nightlife so a club or casino would have ended it well. Trust me, the rest of the Goa doesn't take that much time. Everything is at a near distance and you can go through this hectic looking schedule easily.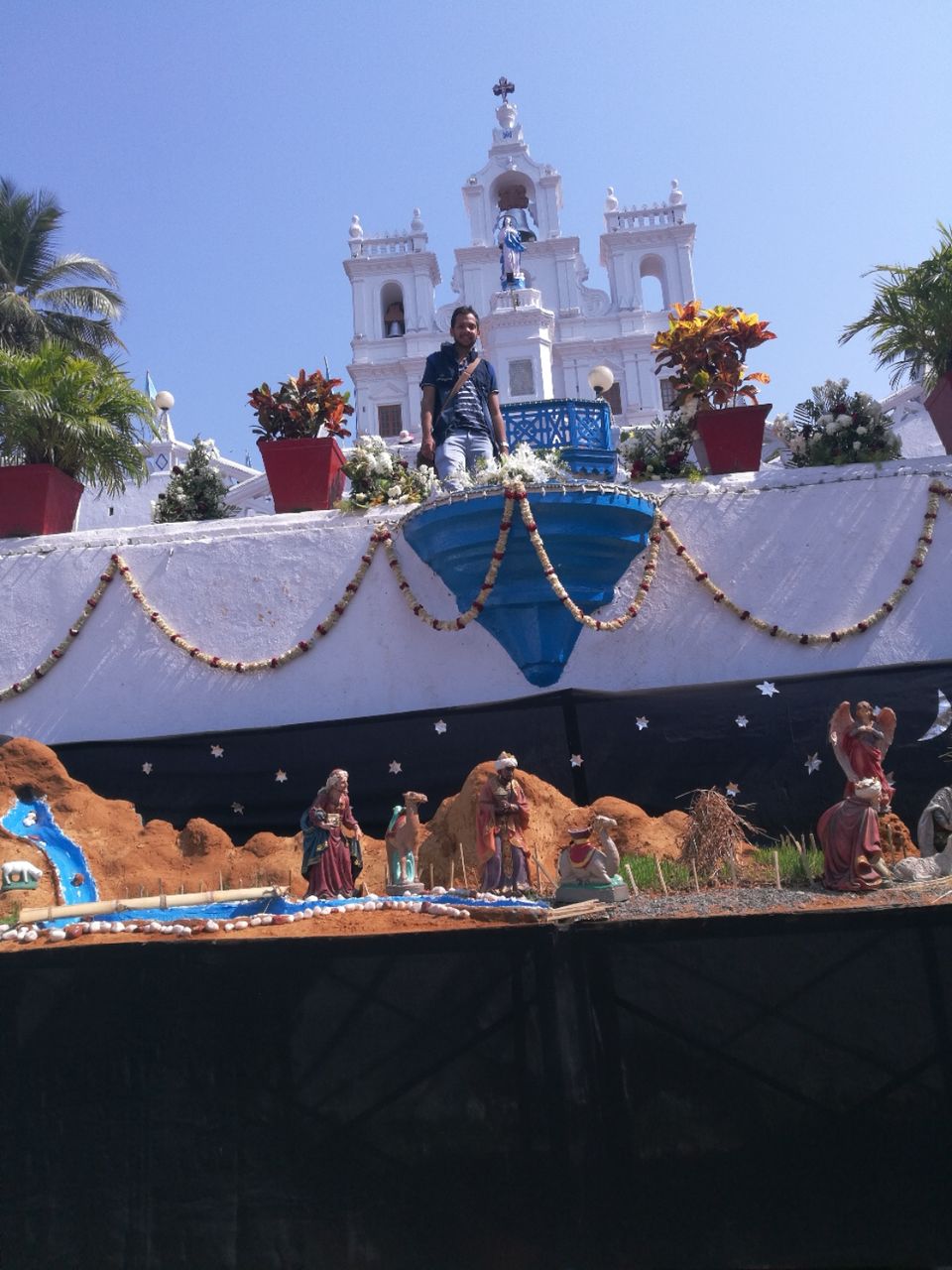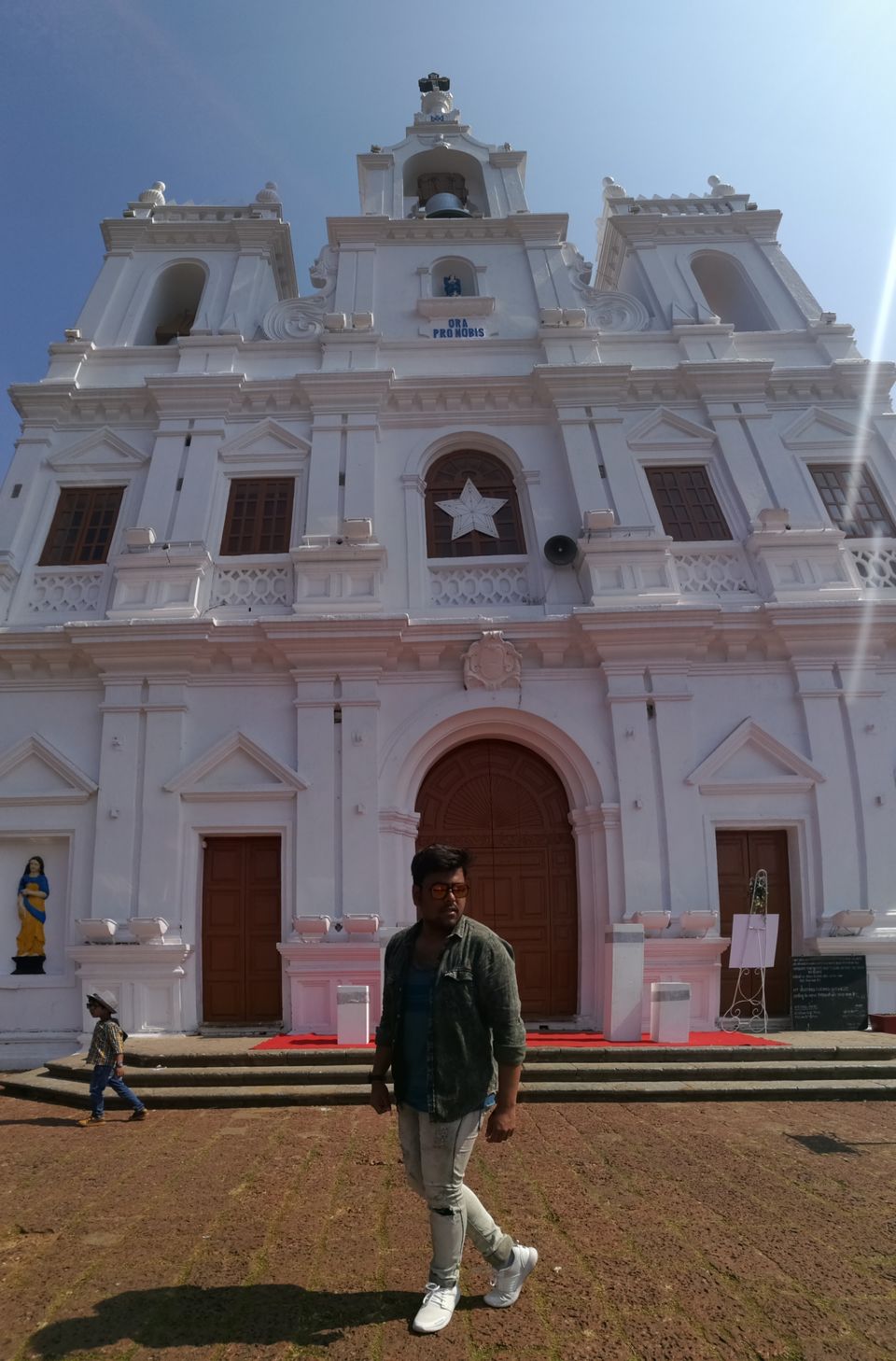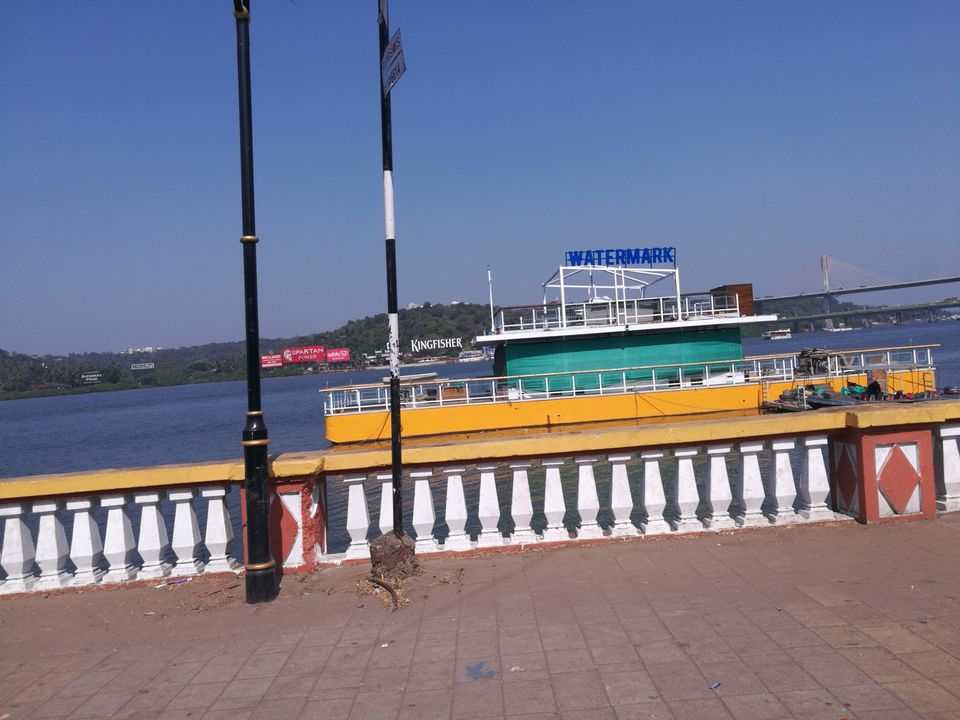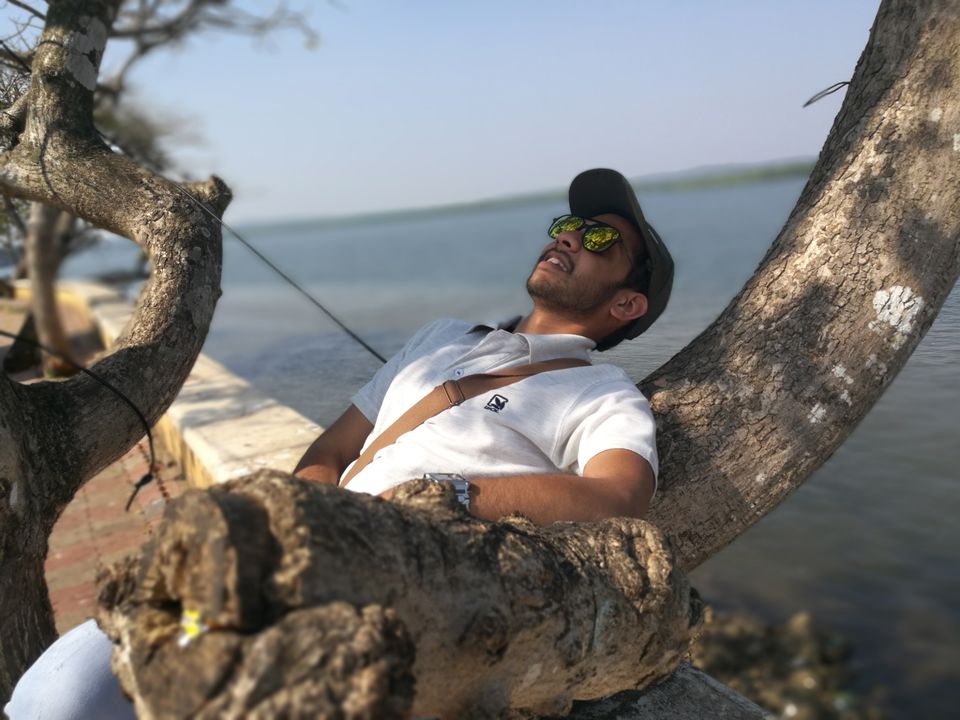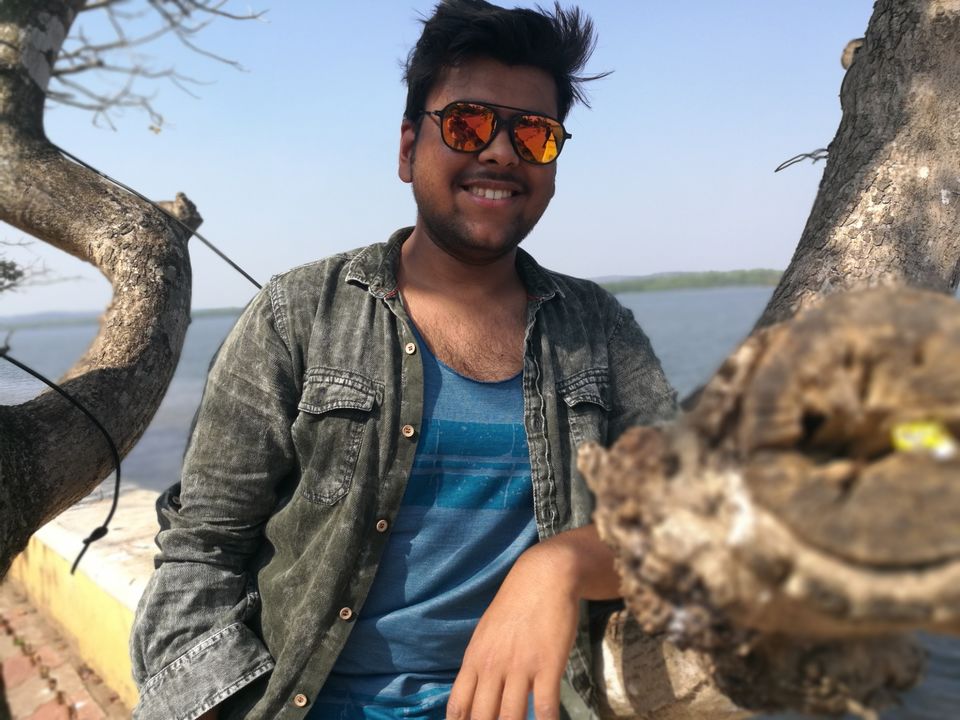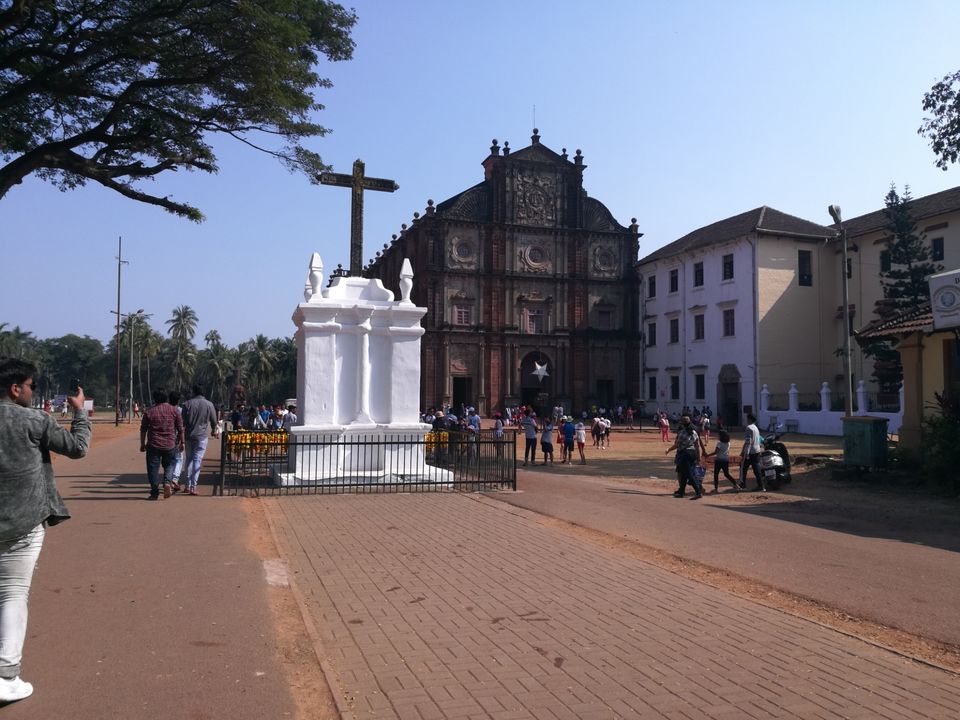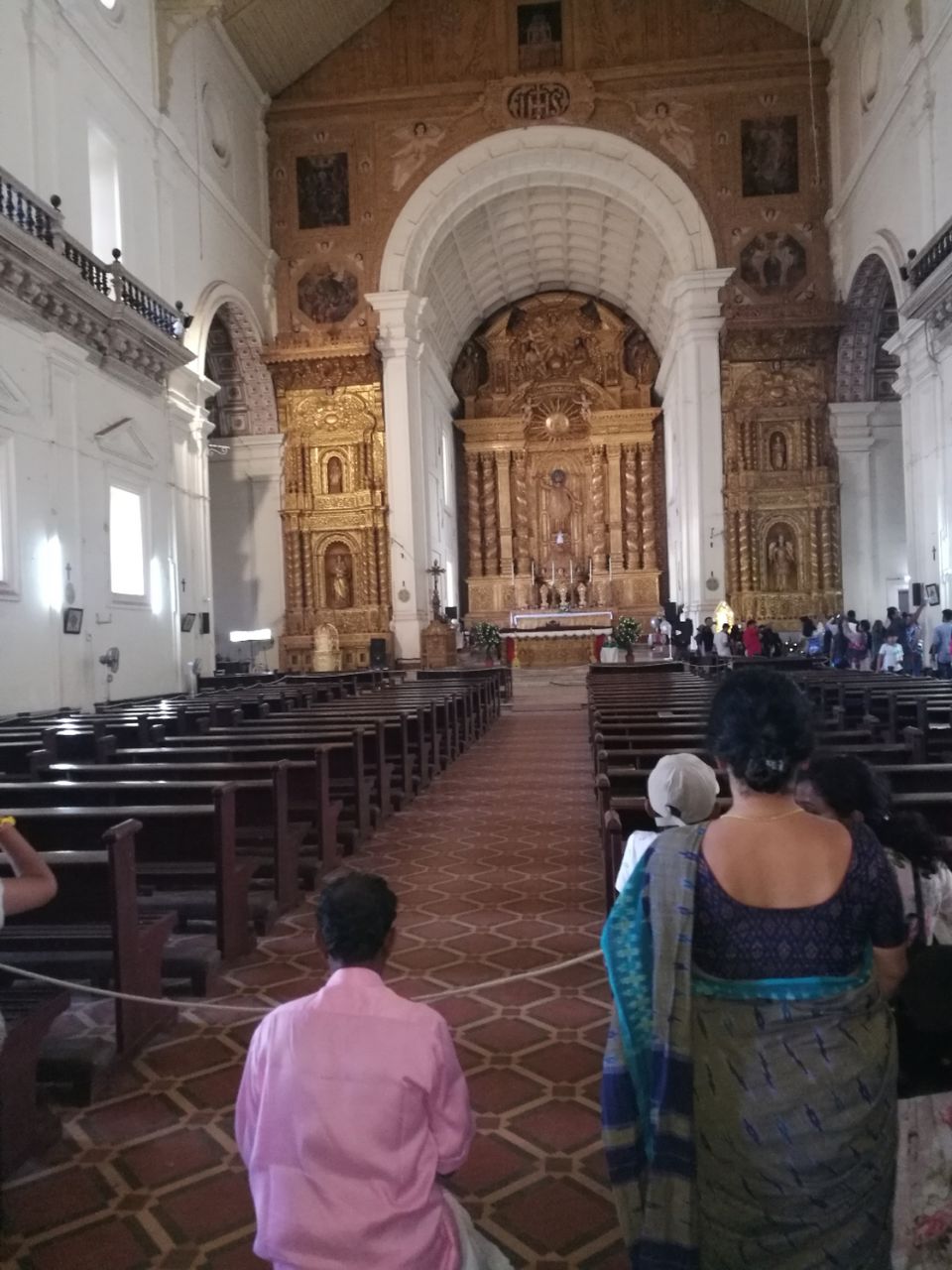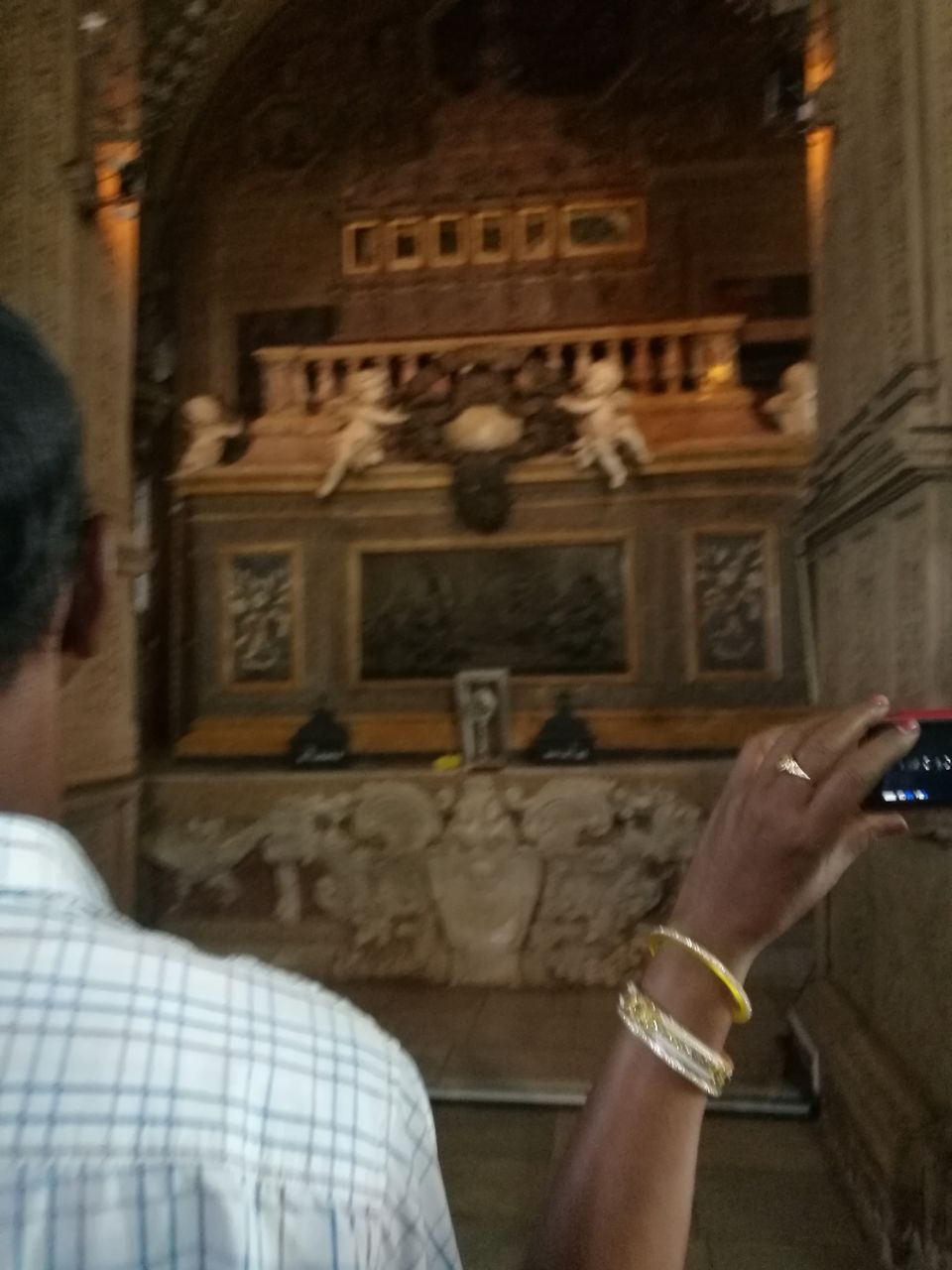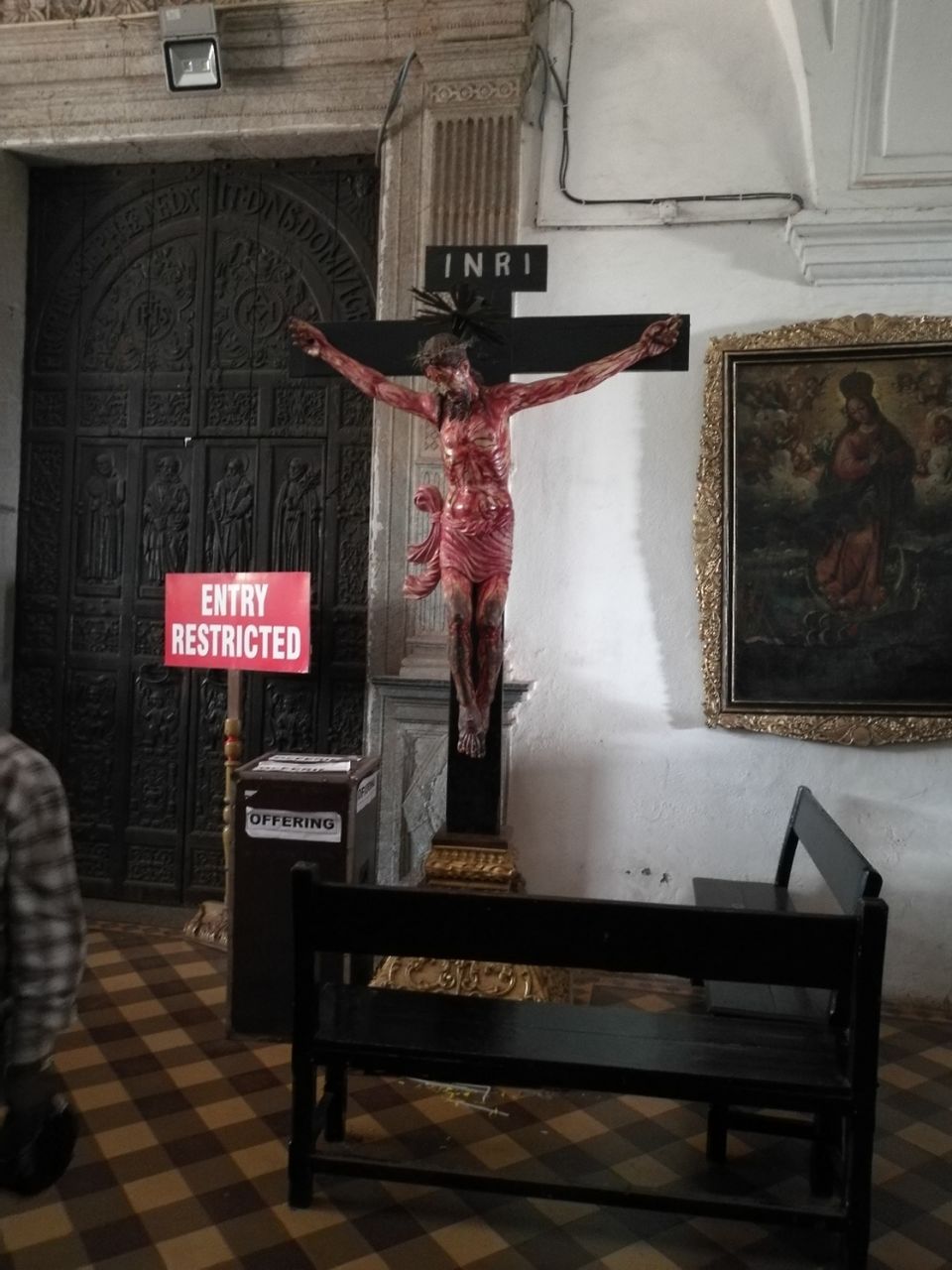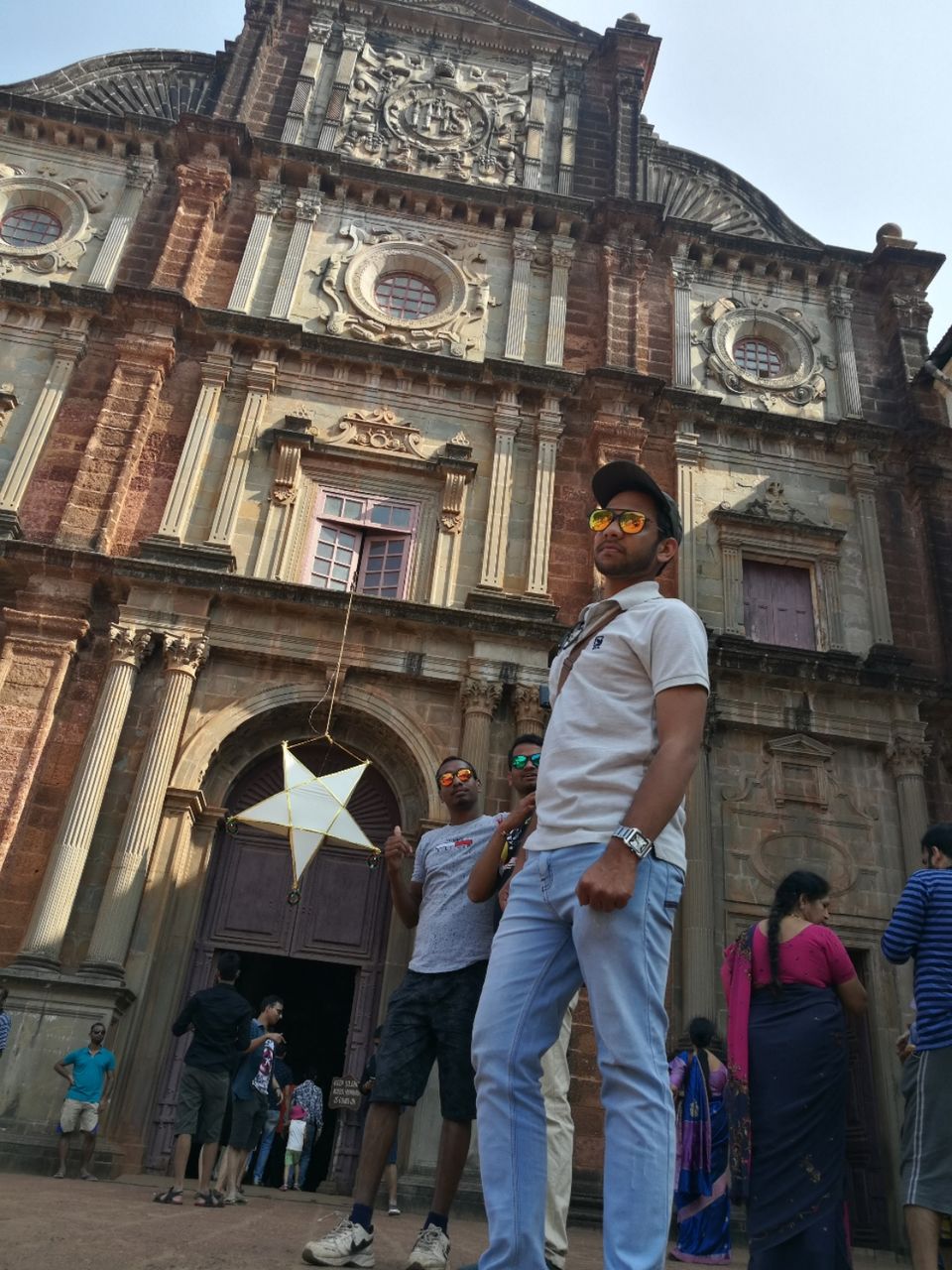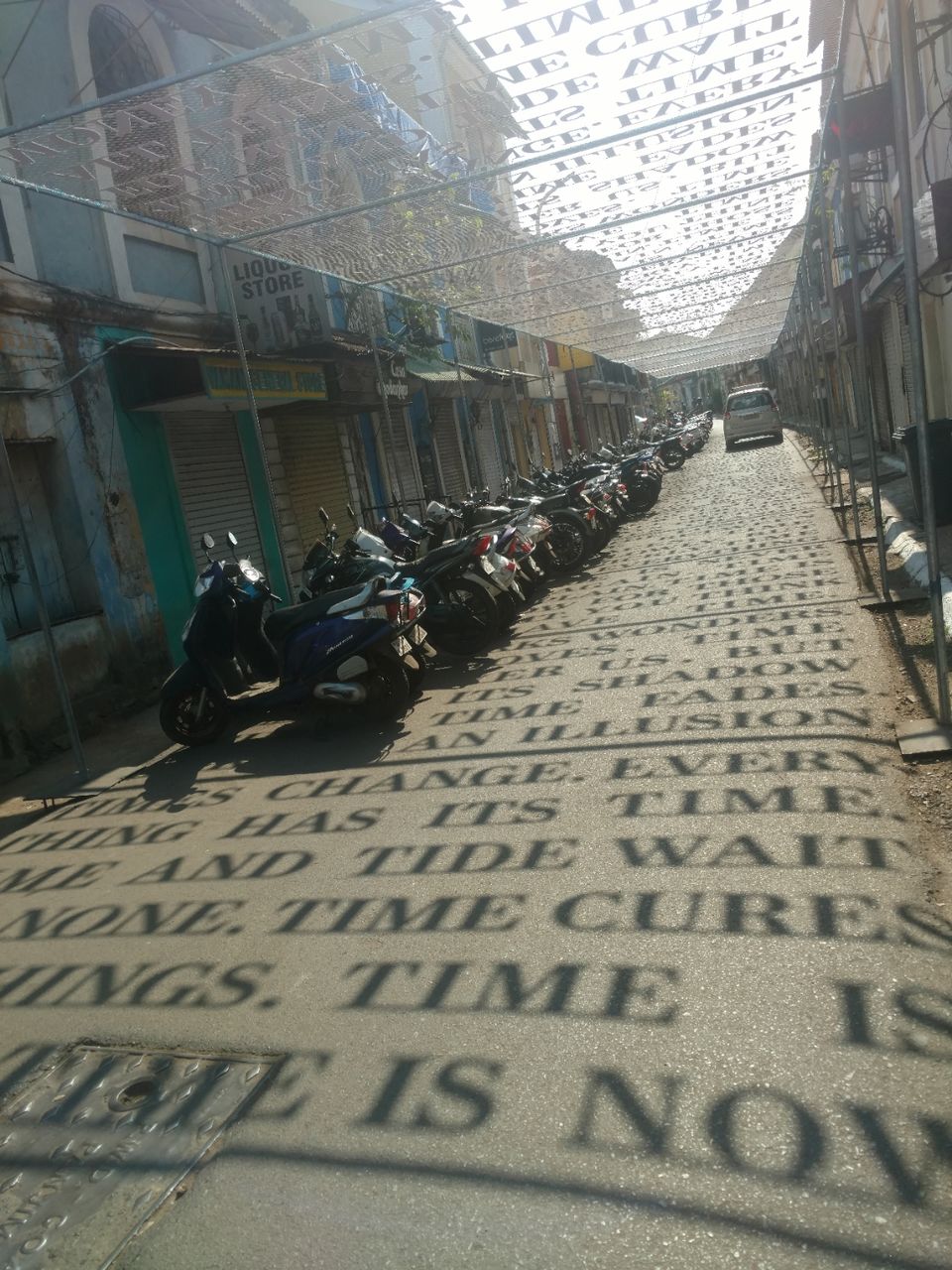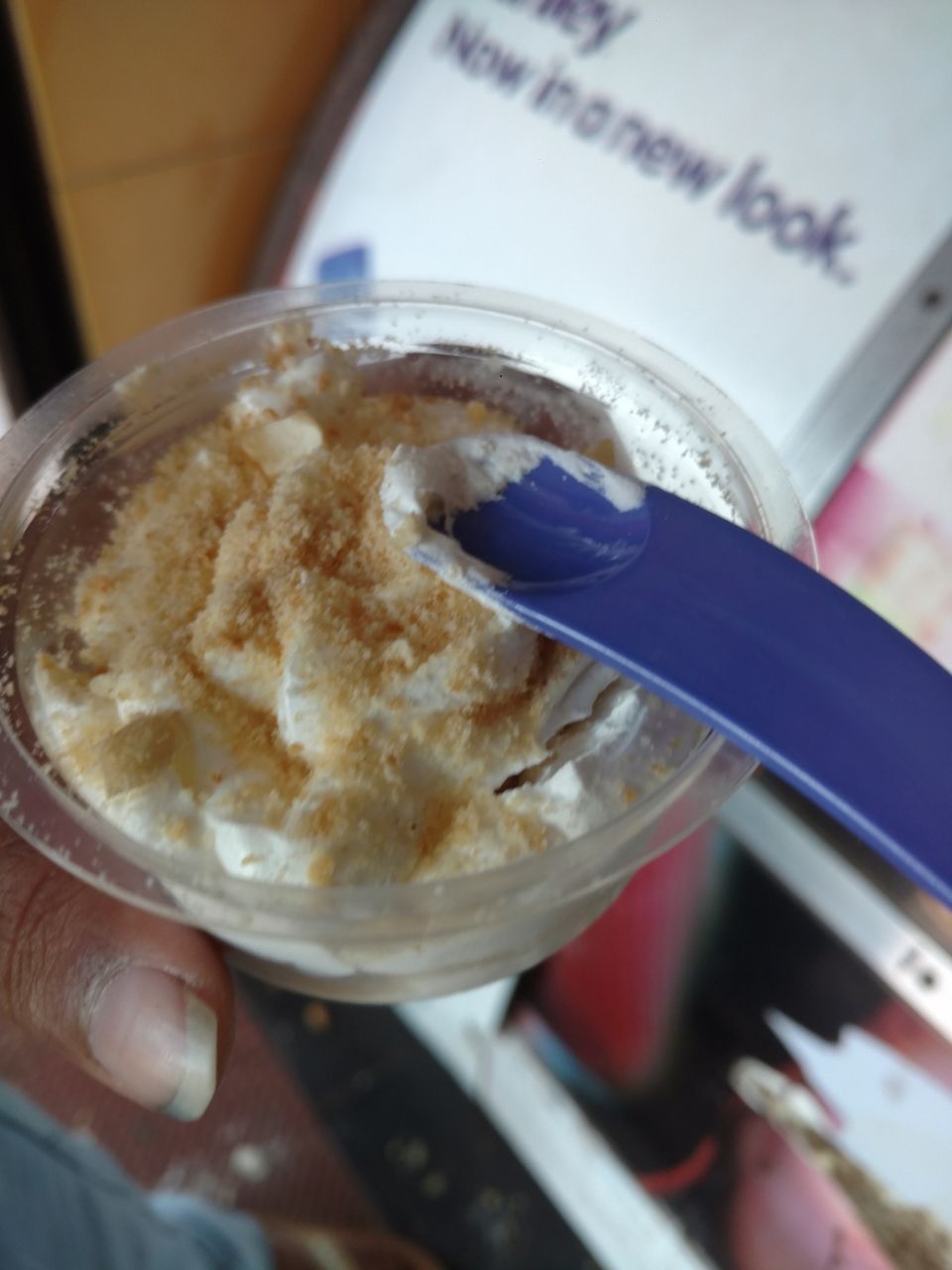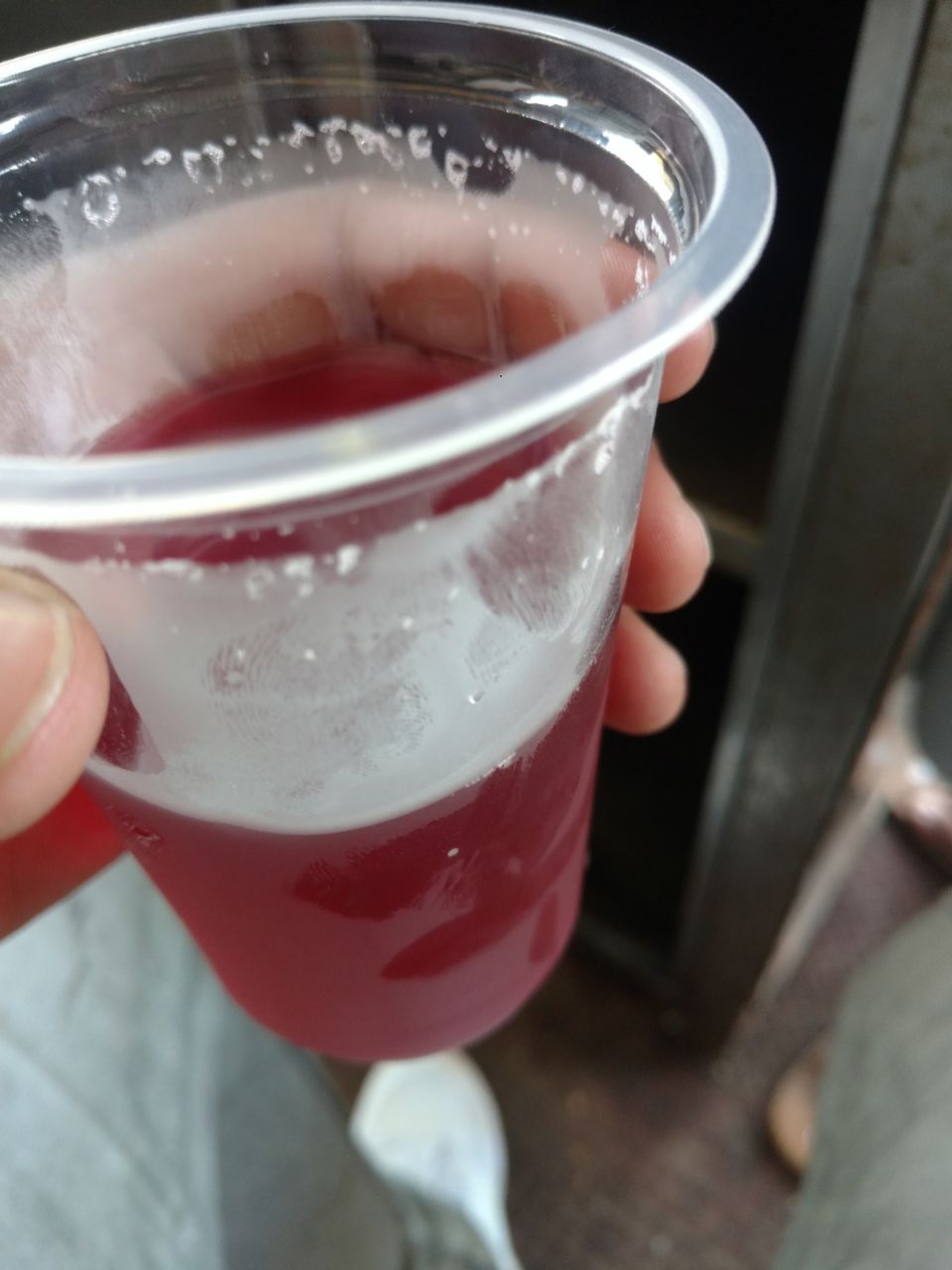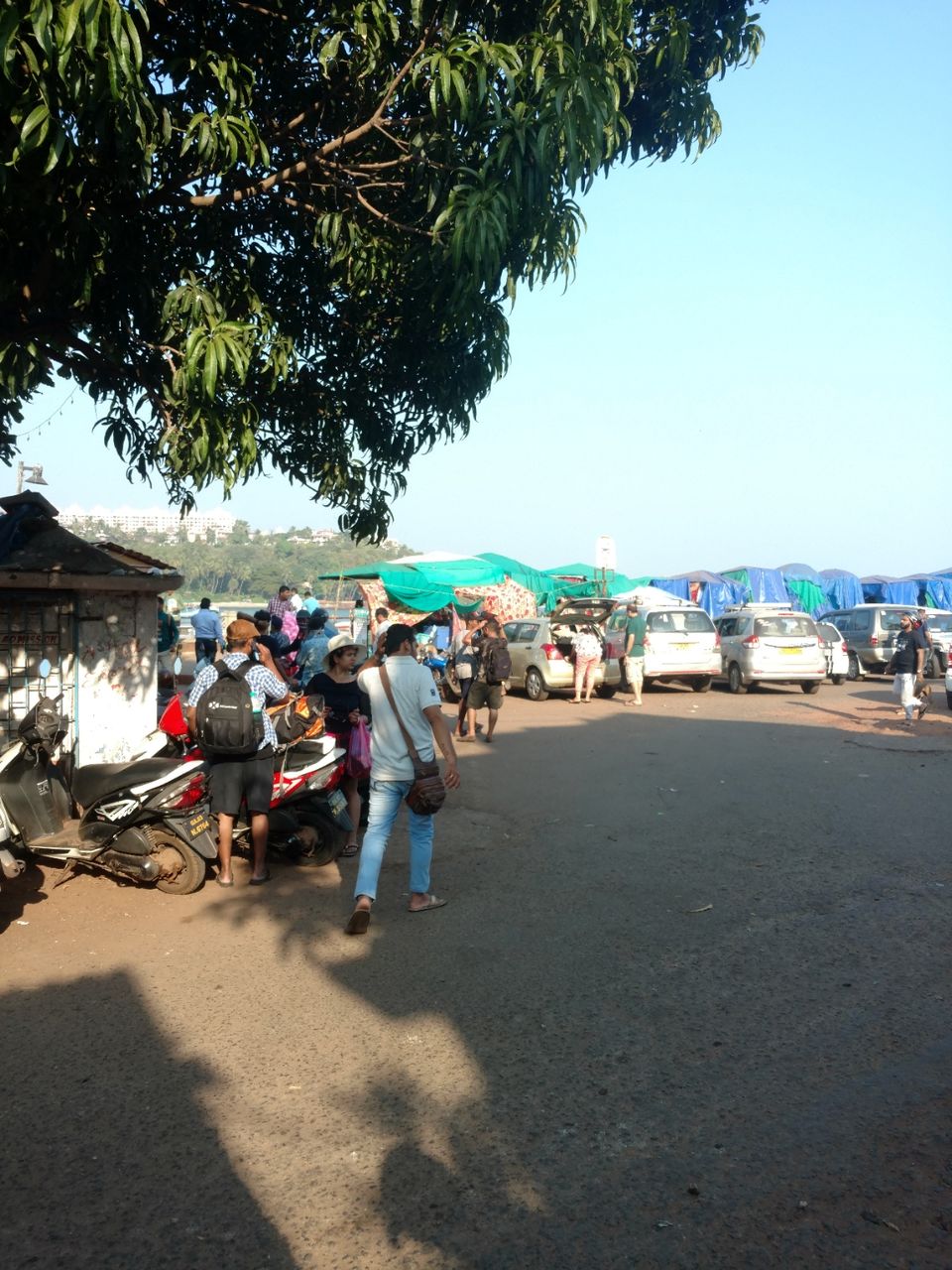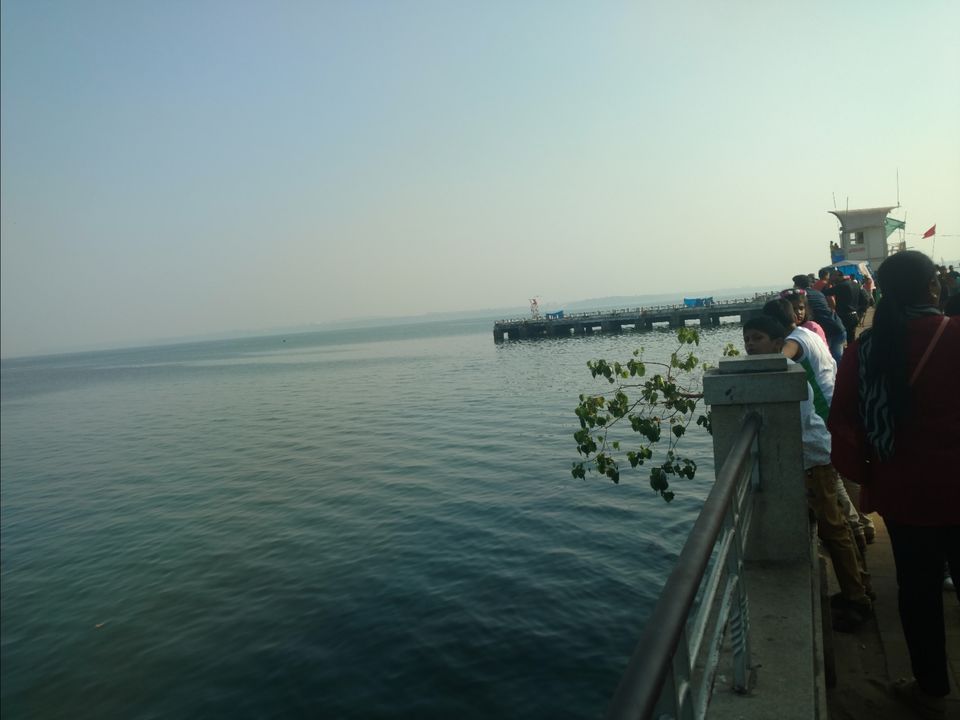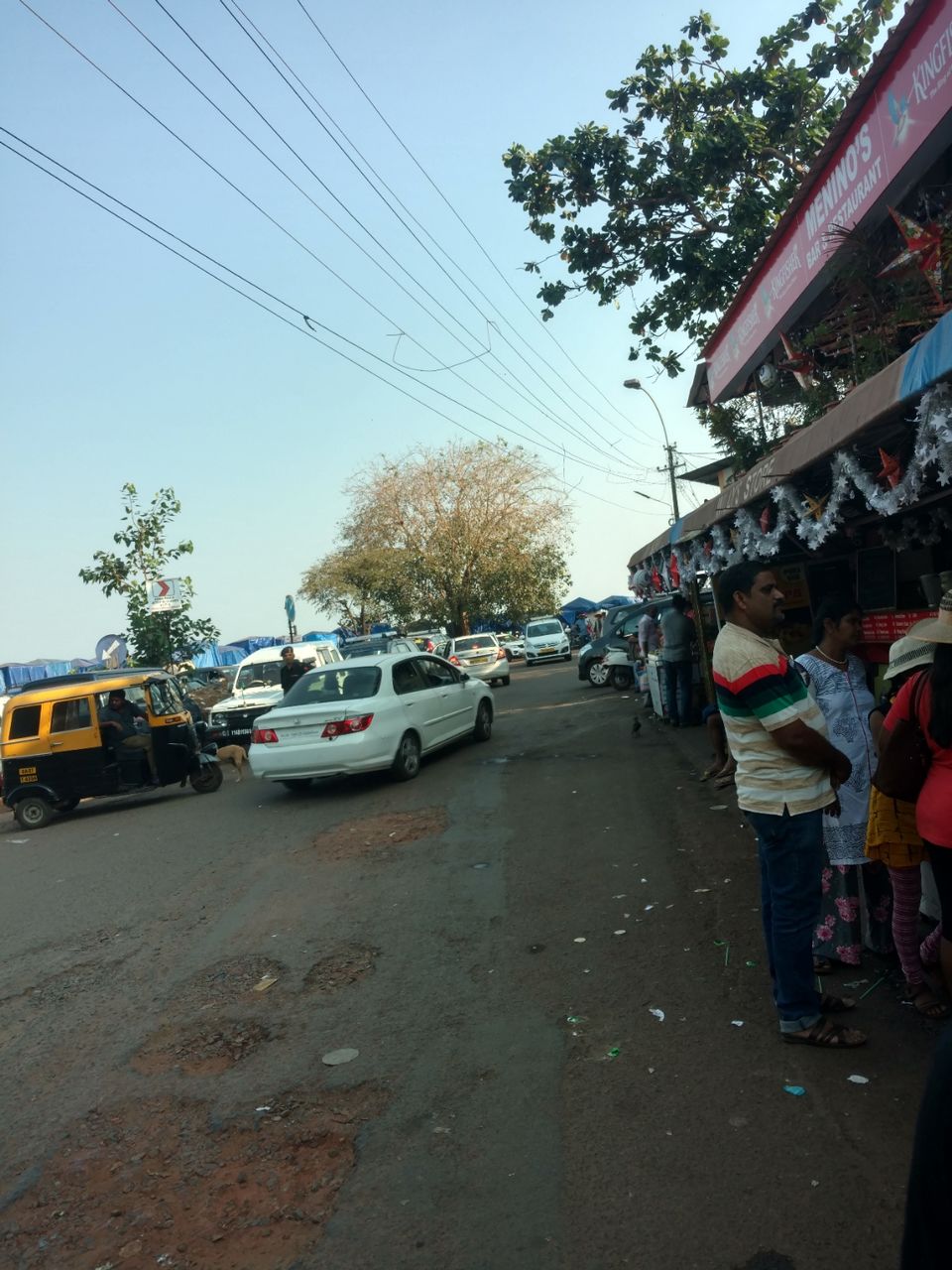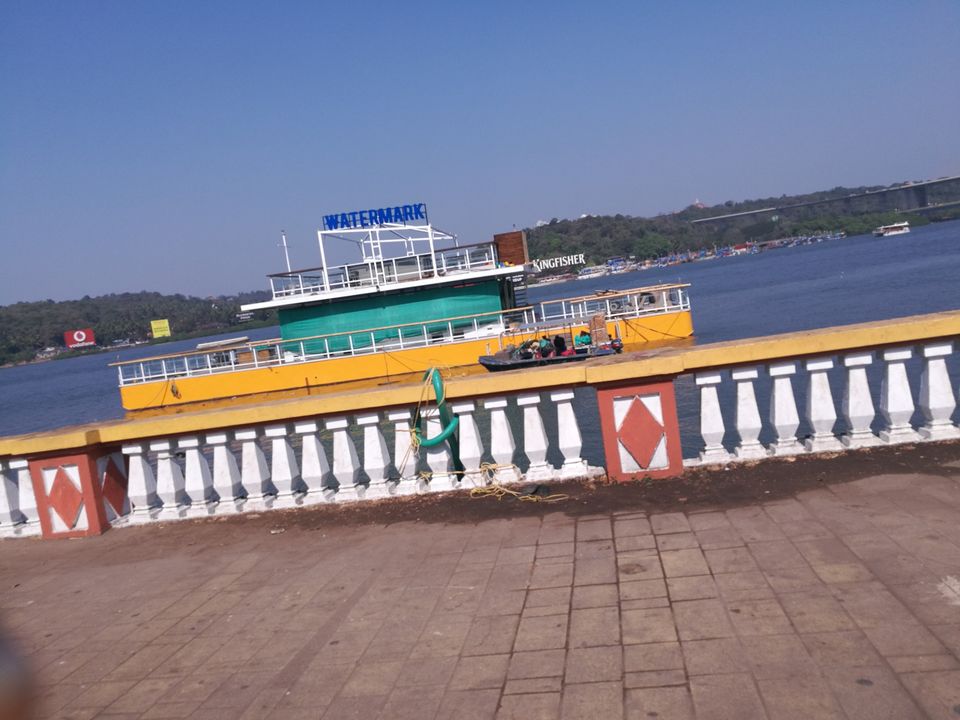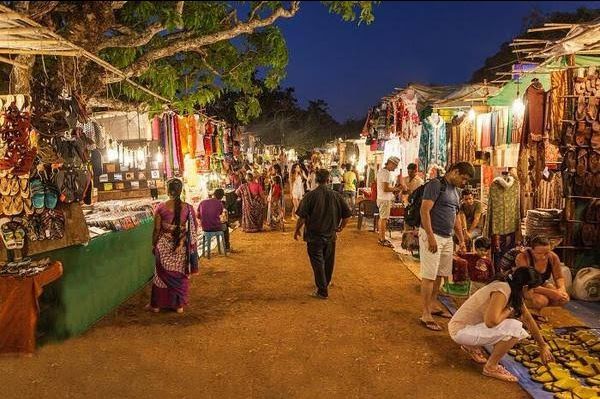 The day costs us around 2500 Rs. Per person as we covered multiple locations and we went shopping too at Friday market along with water sports
We finally took off to Pune and went through the same route in same bus costs us around 100 rs. More than earlier this time cause peak season started. The trip was success and fun even with a numbered friends and budget.