For many years Europe has been popular amongst the travel crowd and backpacker circuit, but the assumption is always about travelling in the West.
Contrary to popular belief, Eastern Europeans are friendly, warm, and incredibly hospitable. For travelers who have ventured into the East, it is widely known that Eastern Europeans are renowned for being some of the most hospitable people in the world – openly welcoming you into their homes to try traditional cuisine, understand their customs, and genuinely wishing to ensure you enjoy your time in their country.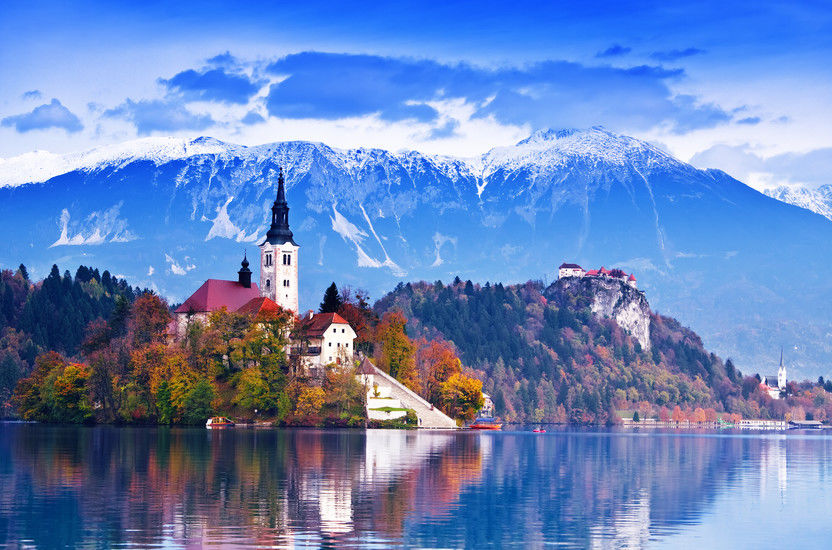 Planning The Trip
I had been craving a trip to this part of the world for a long time, and finally decided to take the plunge at the turn of the year. Planning the route for this trip had been perfected through several iterations over the past year or so. We had to minimize costs (obviously!), allow for ample time in a particular city, and explore both must-see and offbeat destinations on our way. Prime resources for our research were the Rick Steves travel forum and the first-hand experiences of our friends. We decided to do the intercity travel by bus and self-drive car as it was cheaper (with roughly the same travel duration) than travelling by Eurail by a massive 70%.
Our Route: Prague - Bratislava - Budapest - Vienna - Lake Bled - Plitvice Lakes - Mostar - Dubrovnik - (Prague)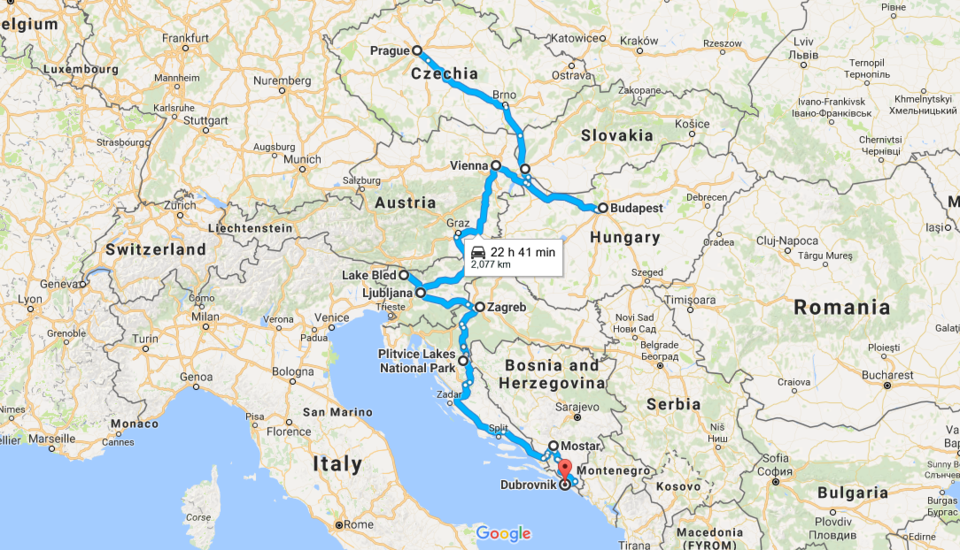 Planning: When To Go?
One of the first things to decide is the duration and the time of journey. The tourist-season runs from May through September and has its advantages: the best weather and very long days. But crowds are large and the wait is annoying. Hence, we decided to go in May to optimize between price and weather.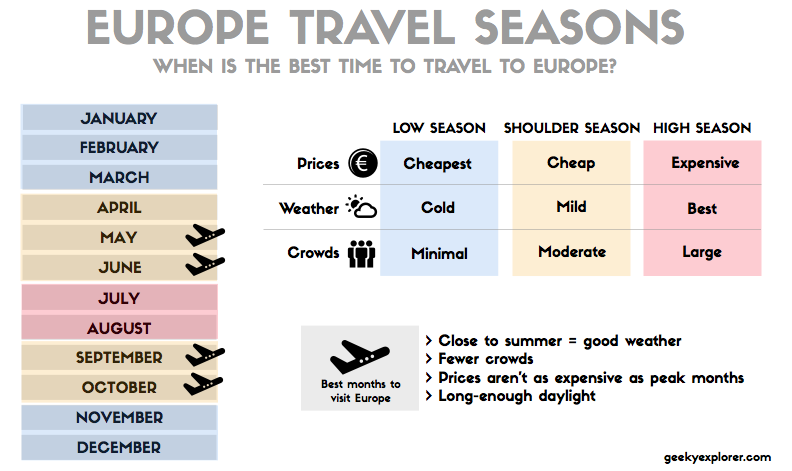 1. Flight Booking: Follow price fluctuations on websites like skyscanner.com or kayak.com. Book via PayTm or Goibibo which have offers up to Rs. 5000 off. Try to complete flight bookings 1-2 months in advance.
2. Bus Booking: There is an excellent network of private buses for intercity travel in whole of Europe. I would recommend Flixbus as they have good service, boast a handy app and also have an intercity hop-on hop-off bus pass. You can cover distance between cities (like Budapest and Vienna) for as low as Rs. 1000 per person.
3. Accommodation Booking: While the cheapest mode would be couch surfing, I would recommend staying in hostels or using Airbnb. This way you have more options, more amenities and can stay in the city center for as low as Rs.1000/night in a room that can give a 4-star hotel a run for its money. Booking.com has some great deals, both for hostels and rented apartments. Most of the places listed allow online reservation and payment-on-arrival.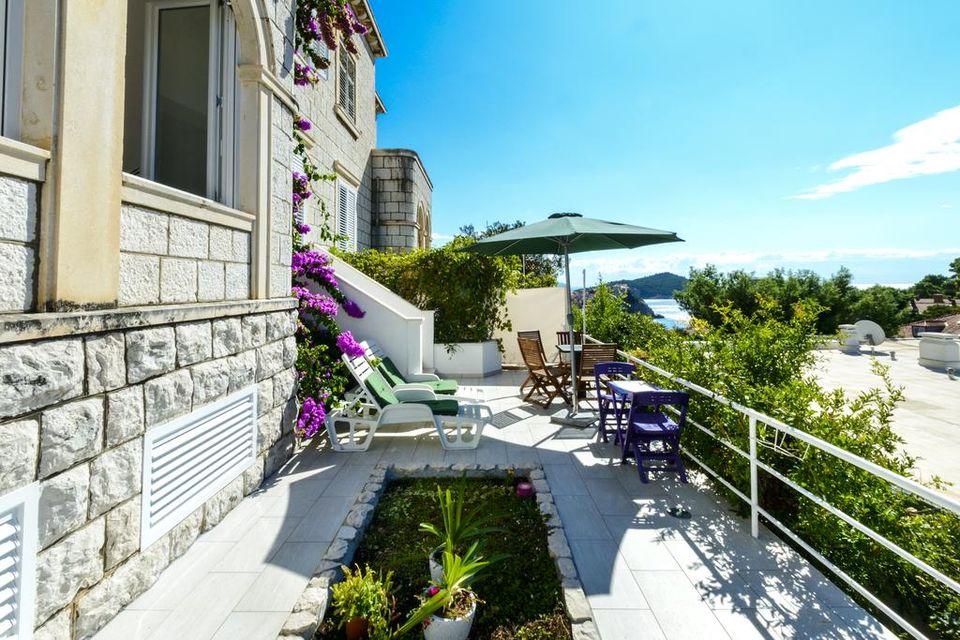 4. Visa: Be ready with travel and accommodation bookings before applying for a visa, as you are required to submit proof documents for the application. You can apply for the Schengen visa at a nearby VFS Global location. PS. You only need the multiple-entry Schengen visa to cover the countries we visited.
5. Attraction/Activity Booking: There is no specific need to pre-book entry-tickets to attractions, but it is advisable to have a rough itinerary in place to optimize your time. A quick tool for planning your day in any major city is Visit A City. We had pre-booked activities like Skydiving & Scuba diving in order to get best time slots.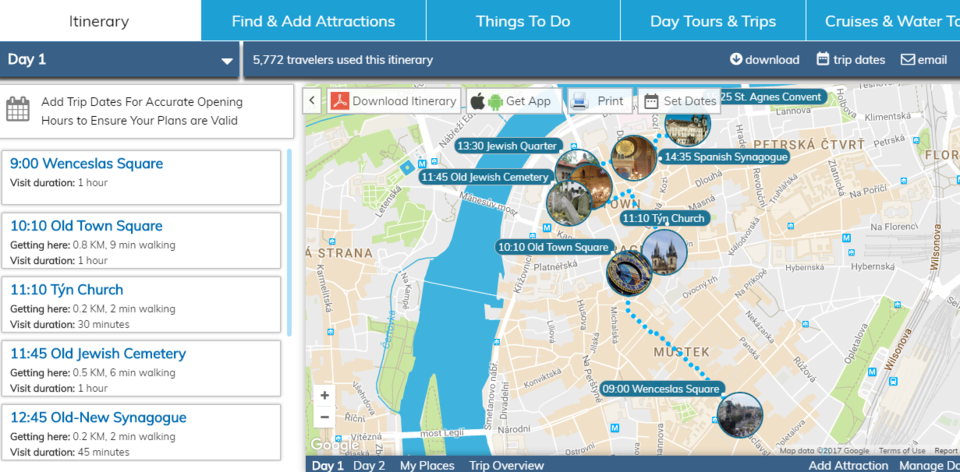 1. Prague (Czech Republic)
Prague is a "Jewel in the Crown" of Central Europe and is the equal of Paris in terms of beauty (at a fraction of the cost!). It is famous as a beer destination and has a great bar-hopping scene dominated by the enchanting ruin-pubs. It is interesting to know that the locals drink more beer per person than any other country in the world.
2. Bratislava (Slovakia)
Bratislava offers a great range of history, beauty and fascination. It is a fascinating mix of the romantic cobbled streets and beautiful old architecture. Between the coffee culture and architecture, I could have spent the entire day popping in and out of locales for a drink or snack. This capital of the Slovakia is less than 60 miles (100 km) from Vienna, making them the two closet capital cities in the world.
3. Budapest (Hungary)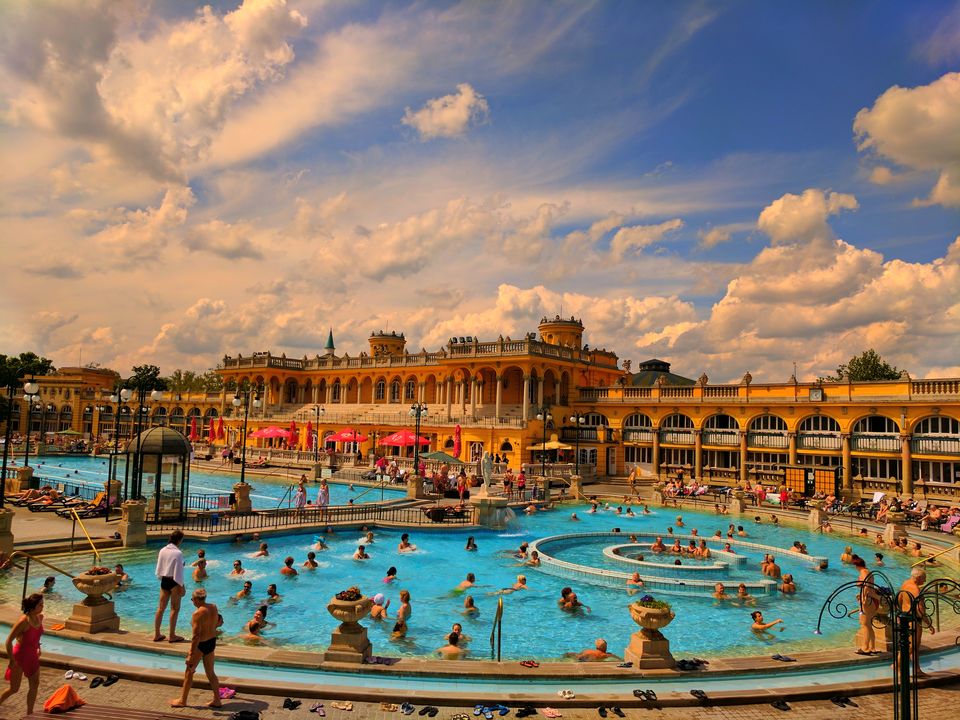 Budapest packs a massive punch and leaves you reeling with options for exploring, starting from its world-famous hot-spring baths right down to the ruin pubs. It is one of those cities that constantly ranks in various Top 10 lists, yet it's still hardly visited by many travelers. It has a gorgeous castle, a breathtaking promenade, a fizzling nightlife and some incredible food. Inexpensive pricing is the cherry on the top of the icing.
4. Vienna (Austria)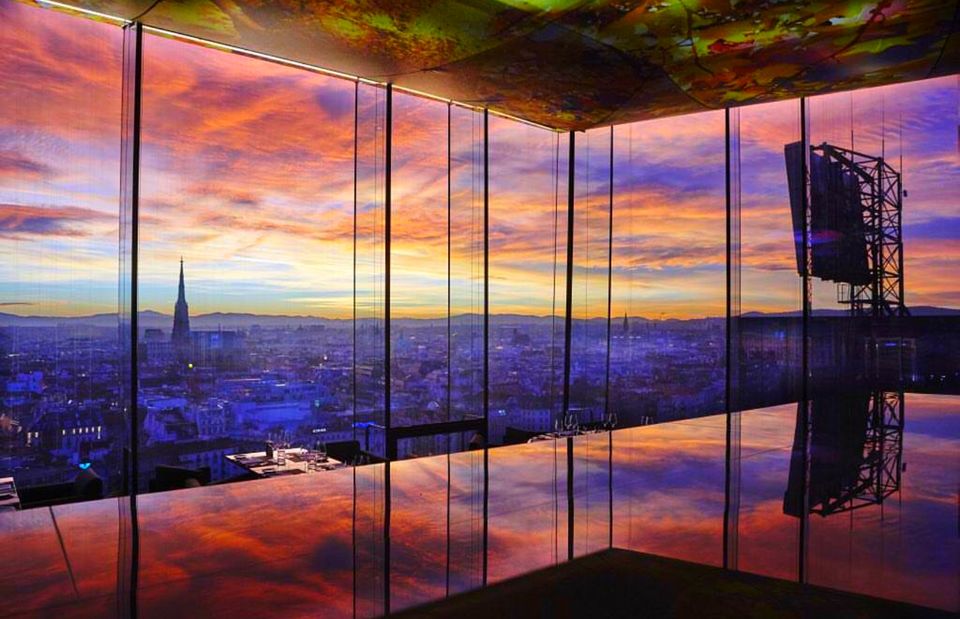 Vienna offers an inexhaustible wealth of architectural grandeur, a rich artistic legacy and some of the finest museums in the world. Vienna's elegance and tradition are centrally located in the Inner City, or more formally, the first district, and as you move further out you can find the Naschmarkt (meaning snack market), a variety of local designer stores and some vineyards. Perhaps only Paris can boast as many delightful cafés. It has also been voted as the most livable city in the world for the eighth successive time.
5. Lake Bled (Slovenia)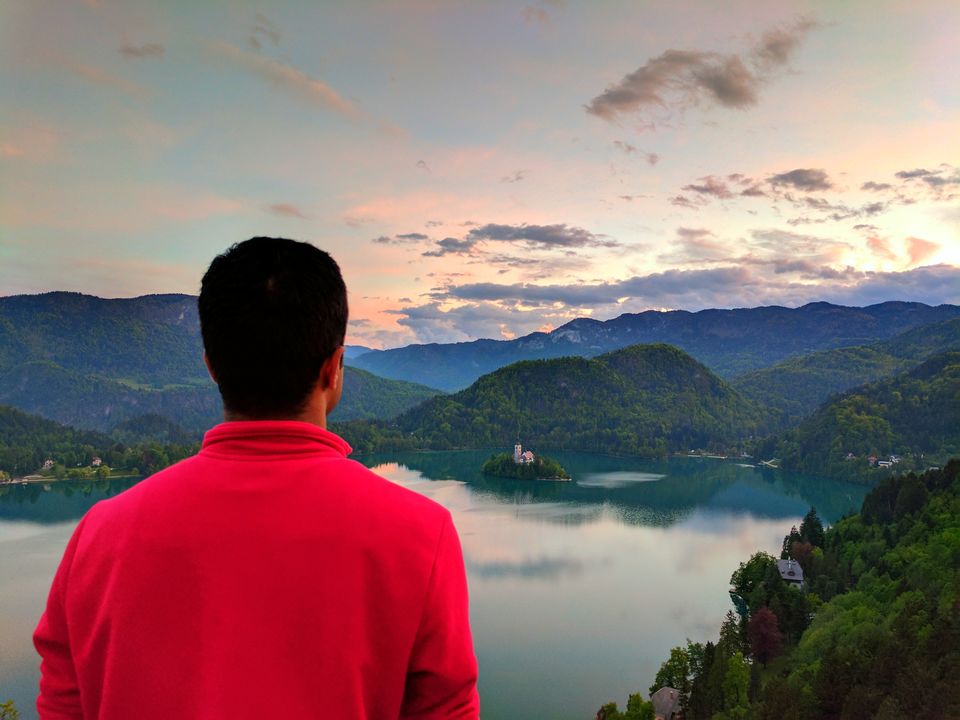 Lake Bled is one of the most popular places to visit in Slovenia and is arguably one of the most beautiful spots in the whole country. And in a country this breathtakingly beautiful, that really is saying a lot! It's a splendidly deep blue lake, with the medieval Bled Castle perched atop a limestone cliff near the shore and the small Bled Island sitting ever so majestically in the middle of the glistening water.
6. Zagreb (Croatia)
Although it is the capital of Croatia and the largest city in the country, Zagreb tends to get overlooked by visitors who are seeking out the picturesque Croatian beaches and warm waters of the Adriatic Sea. However, it is starting to increase in popularity, and for good reason. Zagreb is home to all kinds of restaurants, cafes, architecture, bars, and museums. It is an easily walk-able city, and it has a rich culture and history dating back as far as 1094 A.D.
If you are in Zagreb for a short amount of time, the Free Spirit Walking Tour is packed full of everything you need to know about this Croatian city. No, the "free" part is not a typo. This tour technically costs 1 kuna because of restrictions under Croatian law, but other than that it will only cost you however much you choose to tip your guide. They are #1 of 91 tours in Zagreb on TripAdvisor!
7. Plitvice Lakes (Croatia)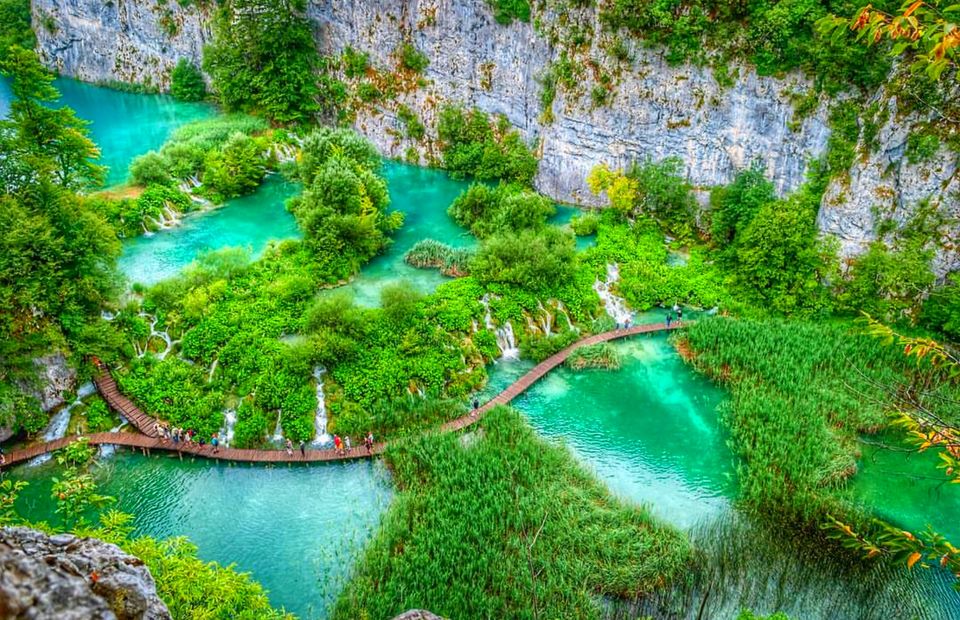 From crystal clear blue seas to rushing waterfalls that belong on a postcard, Plitvice Lakes in Croatia is the ultimate fairytale destination. As one of Croatia's most popular tourist destinations, Plitvice Lakes National Park is made up of sixteen lakes that are connected by a series of waterfalls and surrounded by picture-perfect woodlands.
You can spend an entire day in the beauty of nature here. There are plenty of hiking trails as well as boardwalks that go over the lakes and waterways. Walking across these will take your breath away as you glance down and see all the way to the bottom through the clear azure water.
8. Neum (Bosnia and Herzegovina)
When the former Yugoslavia splintered into seven smaller republics, Croatia got most of the tourists. Its almost 4,000 of miles of Adriatic Sea coast are dotted with secret beaches, tiny islands, and quaint Medieval towns. Bosnia and Herzegovina looks landlocked —but take a closer look at the map. Bosnia actually has a lovely Adriatic coast, but you could walk across it in a single afternoon. This is the Neum corridor, and it cuts Croatia neatly in two.
9. Dubrovnik - The King's Landing (Croatia)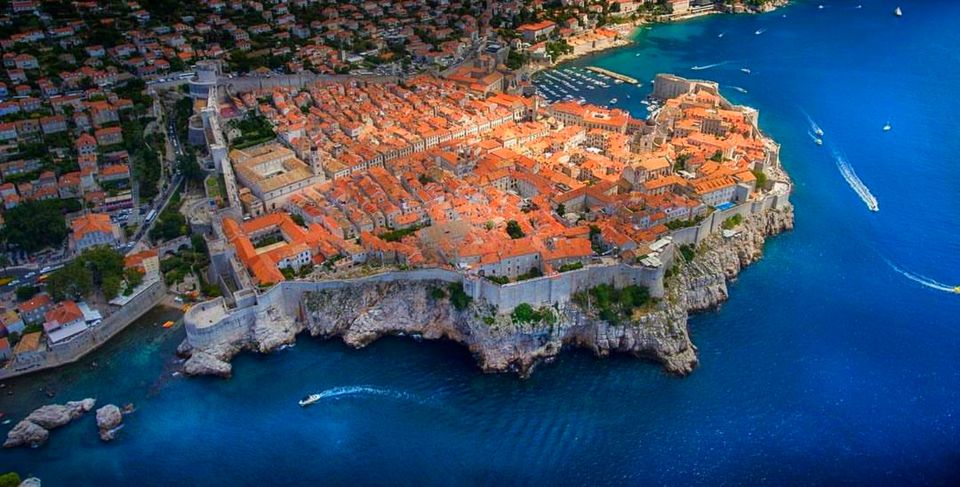 Entering the walls of the fortified old town of Dubrovnik is like walking into a movie set, and understandably so. This is King's Landing! The actual city where much of Game of Thrones was filmed. Its fairy-tale castle setting, with walls dominating the craggy Adriatic coastline, is a sight that travelers have flocked to for centuries.
Visiting Dubrovnik is an absolute must on any Croatian itinerary, but knowing how to travel it properly is also important. The best time to visit Dubrovnik is from April to mid-June, and mid-September to mid-October.
Cafe Buza probably has the best cafe setting in all of Dubrovnik. Hugging a cliff on the edge of the walls and looking out directly over the Adriatic Sea, you really can't beat the views from here. It is a must-visit!
Expense Analysis
I had documented each and every expense while in Europe to get a better understanding of my spending. This includes all trip expenses except the return flight tickets, visa, some of the inter-city bus travel and the two adventure activities - skydiving in Prague and scuba-diving in Dubrovnik.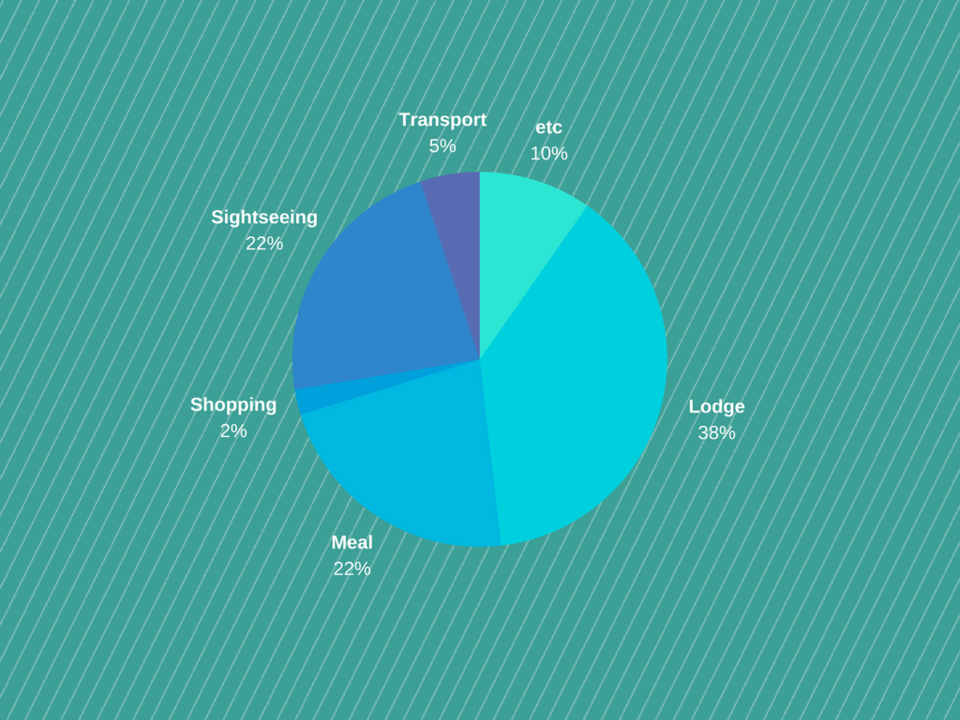 Accommodation takes the greatest share of the pie due to the late decision to splurge on some fancy B&B's in nearly all the cities. The net cost for the trip was INR 1.5 lakh/ EUR 2000 (inclusive of INR 20,000 for sky-diving and scuba-diving)
The sightseeing costs are pretty low in Eastern Europe as compared to the West. Some of the city cards like the Vienna Pass are great value for money as they give you free-access to all city attractions at a fraction of the cost.
This is my first time writing a travel blog. Let me know if you need any further details. Looking forward to your thoughts and feedback! :)