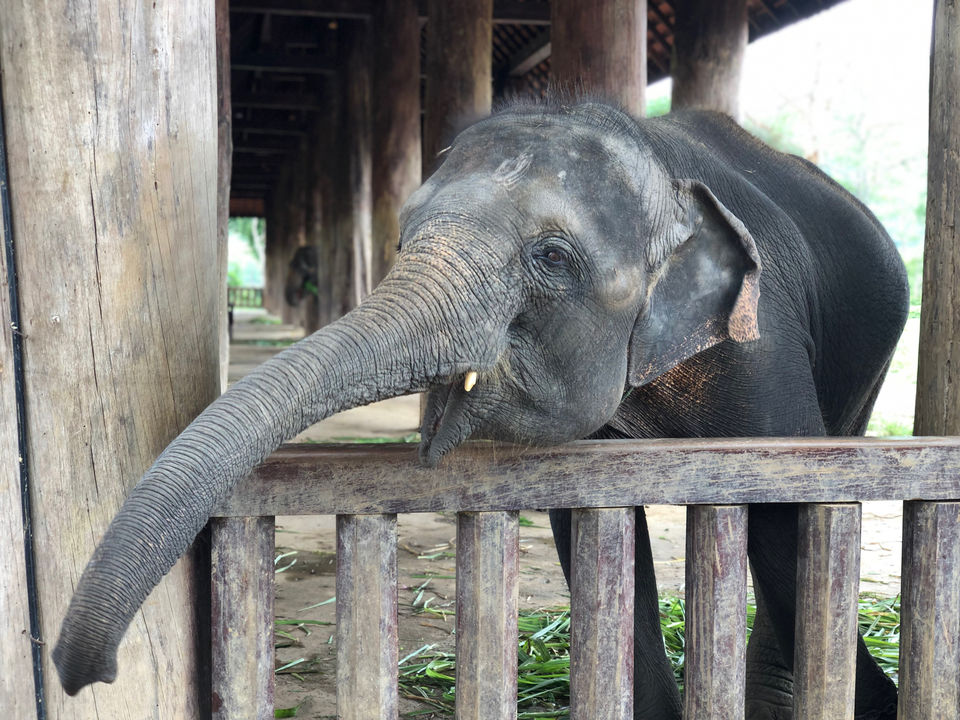 We started our journey from New Delhi International Airport, Our flight was at 2:55 AM and we reached Bangkok in the morning 8:35 AM and took our flight from Bangkok to Venetian (laos) at 12:05 PM Bangkok time, reached Vientiane at 1:30 pm. From the airport we took bus shuttle service and paid 15000 kip and reached The hotel in 15 mins. The hotel was at Chao Anou Road, we had lunch at a very good location just next to the hotel Cafe Common Grounds and it was amazing and the ambience was really good. We decided to visit the Buddha Park so we took a bus from capital bus station venetian for 8000 kip, it takes around 45 mins as it is 30 km away. Buddha park closes by 5 pm, it is a peaceful place with a lot of sculptures of Hindu gods like Krishna and buddha, it has few eating places too. Returned back by bus to Venetian. On our way back walking we went to Sisaket Temple. After that we came back to the hotel. We decided to go to the night market which was 1 minute walk from our Hotel, after which we decided to have Lebanese food and had shawarma roll. And we called it a day...!
Woke up at 7 am, Had breakfast at common grounds and booked bus from the hotel @60,000 kip to Vang Vieng its also know as Korean place as the locals told us, left at 9:30 am. Reached Vang Vieng at 2:30 and checked in at Garden Banglows, had lunch at Cafe eh eh. I Tried Khomchua Tea which one of their speciality, it was good. We took cycle on rent 20000 kip per cycle and peddled towards kaeng nyui waterfall, the terrain was little difficult so be careful as my friend fell down while coming back. The waterfall is in the jungle so u will feel rejuvenated afer a dip. After returning we went to cafe amazon and for dinner to IL Tavolo Italian cafe, it was fabulous and the flavours we outstanding. My favourite was balsamic vinegar caesar salad which I created ????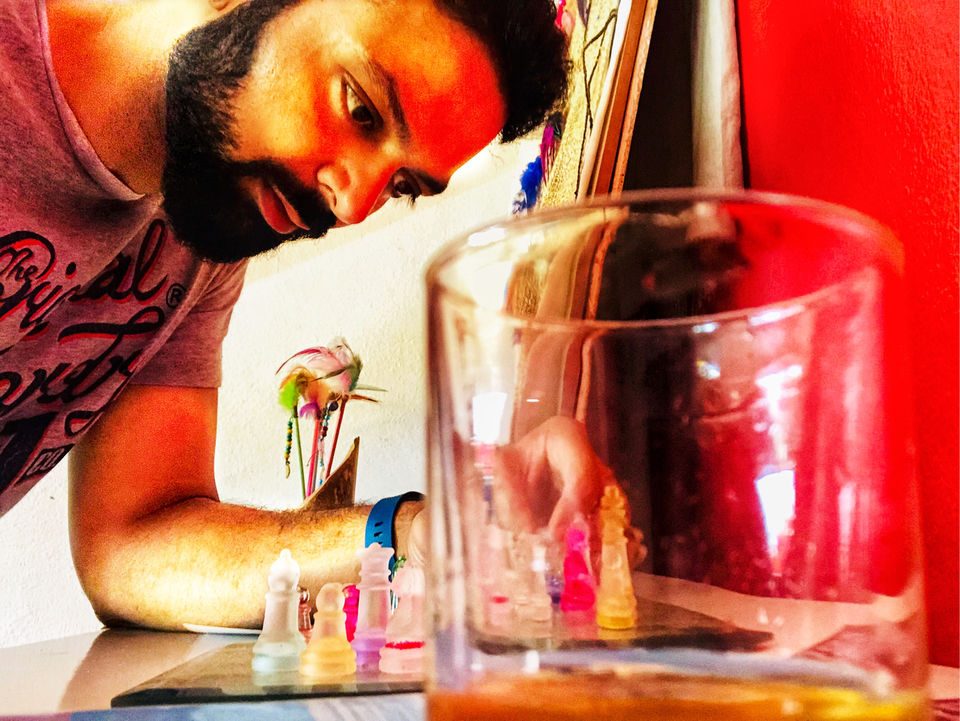 Woke up late at 8:30 and had breakfast from the hotel. We took scooter on rent and started our journey towards the tham Jang Caves 15000 kip and then we went to pha ngern silver cliff mountain 10000 kip. It was a 3hours 30 mins hike up and down as it was raining heavily and the walk is quite difficult not recommended for old and individual with medical issues. Post that we stoped at the Parisien cafe had lunch and jumped in to the blue lagoon 1. Came back to the hotel and freshen up went for dinner at sachura 2, had Felafel Roll and Peta Pocket which was delicious.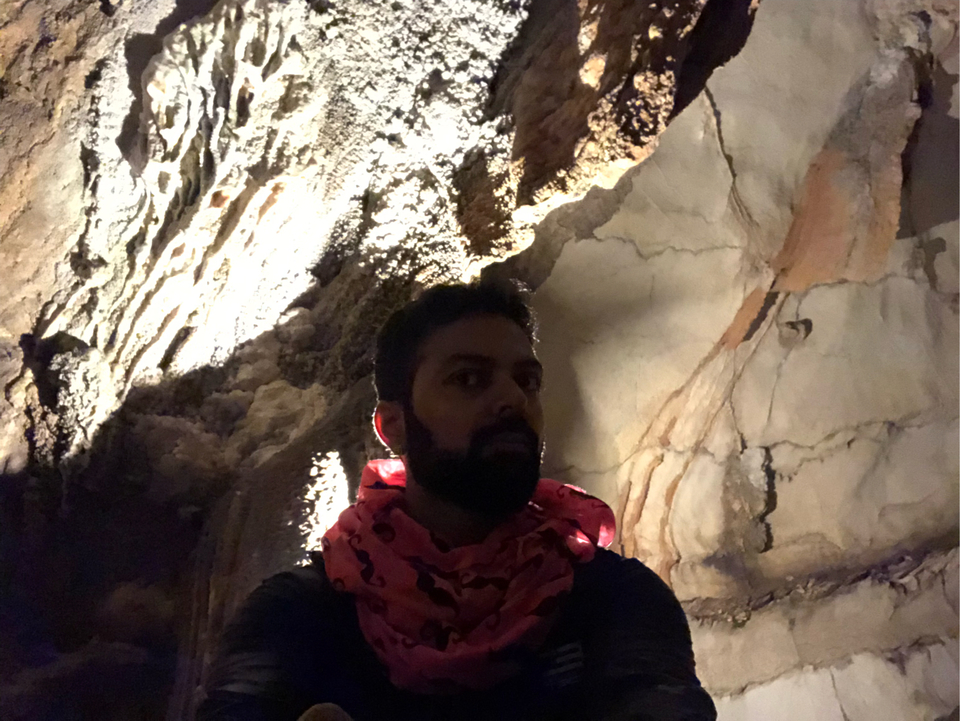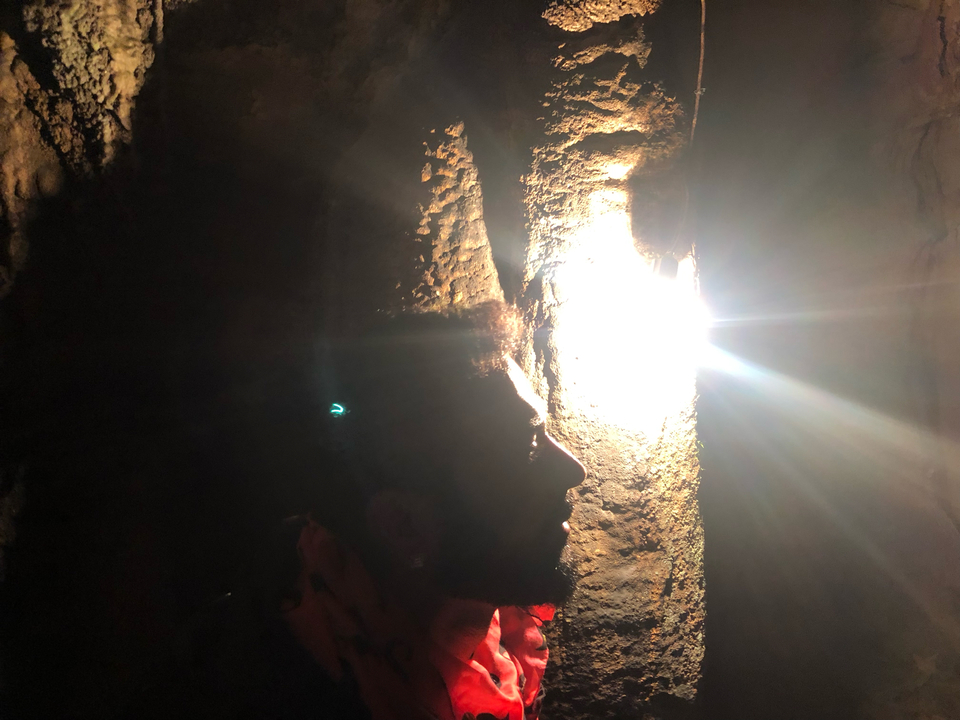 Woke up at 7am had breakfast at the hotel and headed to Phadaeng mountain for rock climbing started at 9:00 am and came back at 1:10 pm. Adam is the place to get a good deal at vang vieng, I liked the way they explained everything and the leader was very helpful and patient. Had a good cup of coffee at cafe Amazon near our hotel and headed to Blue Lagoon 3 which is the best out of all. It was one hour away from our hotel (vang vieng main street )and the road is also not very pleasing so it you want to be safe opt for a buggy not scooter as i went in scooter and got all muddy and dirty. We reached lagoon at 3:00 pm and stayed there till 5:30, it was fun filled and relaxing after rock climbing experience. It started raining on our way back, i had mulberry mango smoothie at eh eh cafe and red velvet cheese cake at luang prabang bakery vang vieng, it was very rich and amazing.
Woke up at 7 am and breakfast at the hotel and took mini bus to Luang Prabang @ 90,000 kip at 9am. Reached Luang Prabang at 2:30 as it was raining on the way it usually takes 4 hours. We had a good cup of coffee, burrito, hummus veggies at JoMa Cafe post that we Took a bath at Villa Rattanakon our hotel and headed to mount phousi temple where you have walk 500 steps to the top and the view is of the city, you can take few pictures with the view and of the sunset. We went on a rainy day so we missed the sunset. After coming back from the mount we went to the Book and Tea Shop for refreshing coconut smoothie. At 7:00 we checked out the local night market which turned out to be superb and i end up buying few gifts for friends and family.
Woke up at 7 am and left for the Kuang Si waterfall at 8:30 am it was 30 km away from the hotel so took a scooter on rent @ 90,000 kip for 24 hours. On the way I saw a butterfly park and an elephant camp too. The drive was very easy and the roads were quite good. Entry to the waterfall was 20,000 kip per person. Tat Kuang Si Bear Rescue Center is also there, they have around 15 Bears Captive in a electrocuted fence, Bear were laying Down lazy and the rescue center seems to be saving them by keeping them captive. There are two ways to go up the waterfall one easy and other is trekking so you can choose, I took trek which is fun but slippery and you need to be careful of spiders. Took of the waterfall was fine but there was no view of the fall. Best view is from the bottom only. We took a dip in the cold water, be careful of the fishes as they starts bitting the wounds it may hurt a little but locals say they are eating the bad skin. On our way back drom the waterfall we checked butterfly park and elephant camp the butterfly park was expensive to get in so we choose not to go in and to feed elephant was 20,000 kip so we choose to feed the elephant with bananas and checked the elephant camp, you can ride, feed, walk, bath the elephants, they have 11 elephant captive in electrocuted fences. We came back by 5 pm to the main street luang prabang. There are a lot of travel agents who will take you to the elephant village but the most expensive Mandalao charges 100$ per person and takes only 4 people daily for full day tour, they are the best because they keep the elephants as naturally as possible And dont let you ride or harass the animal any how. I didn't go because in India we have a lot of elephants and i dont feel like spending this much amount on it. If you really have to go choose the tour agent who doesnt let you ride the elephant because is important to keep the animals at peace. Post that we had coffee Novelty cafe, then at 7:00 pm went for a movie The Green day @ L'Etranger Book and Tea Shop had a coconut smoothie and dinner at Uthopia cafe. Went for a good long walk and slept.
Woke up late at 8:30 am and had breakfast at the hotel. When out by 11 am and decided to take a walking tour of the city. Its was a light rain and we we enjoying the walk and end up going to the weaving village luang prabang. It had so many things if u like to buy, lao silk, recycled paper, elephant dung paper, sculptures of coconut, wood and many more. Came back from there at around 3 and had lunch at Indigo restaurant at the main street, post that went to the room and slept for a while. At night had food at Tangor a French restaurent on the main street, very tasty food. Next morning got up late and went to the airport at the airport had fried noodles and took our flight. While waiting for the Connecting Flight at Bangkok I had a Bubble Cocoa Smoothie which was outstanding, one should try it if you are in Bangkok. Hello Delhi at 1:30 Am.