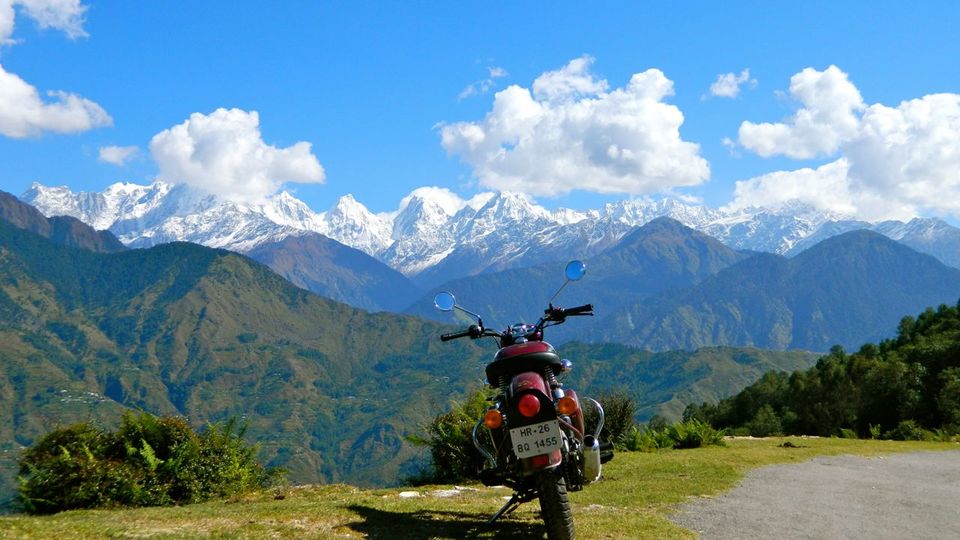 Summers have kicked in and its getting way too hot and sultry out here in Delhi. Now that the work pressure has all subsided its time to give yourself a break from the monotonous life. The world's mood seems to collectively improve around May, as the weather gets—and stays—warm enough for shorts, tank tops, and bathing suits. Though the scorching heat makes everyone run for cover, the country never fails to surprise you. It has some of the best places where you can beat the heat. If high budget is what you dread and believe in backpacking instead here are 8 places which you can unwind during the summers without burning a hole in your pocket.
1. Explore the beautiful valleys of Kashmir

No list discussing the summer destinations in India would be complete without the mention of Kashmir. The amiable people and the heartwarming hospitality add to the charm of the valley. The trio of Pahalgam, Gulmarg and Sonmarg never ceases to surprise you. These 3 verdant paradises offer tranquil retreat and lots of sightseeing activities and nature walks which is a reason why they are one of the most popular honeymoon destinations in India. While shikara rides and visits to magnificent Mughal Gardens are the most popular things to do in Srinagar; it is the gondola ride to Khilanmarg that is one of the top things to do in Gulmarg. You can also enjoy camping, sightseeing, paragliding and trekking in Sonmarg.
Total expenditure - If planned properly you can enjoy all this under 8 grands. Now isn't that a treat?
2. Enroute Manali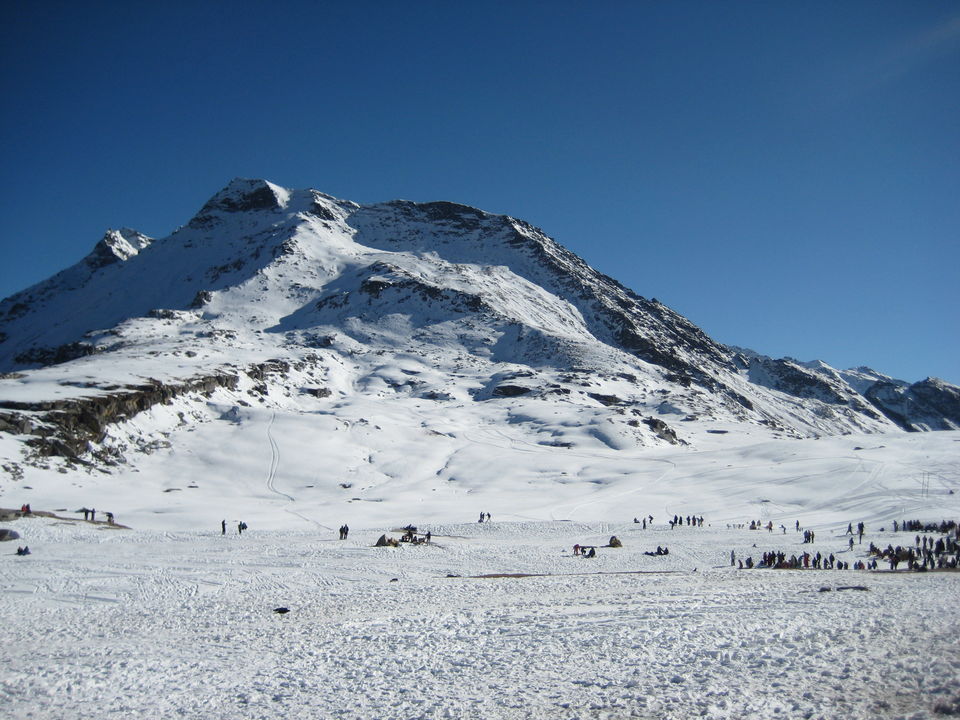 Adding grace to the abundant beauty of Himachal Pradesh is the Manali hill station, one of the most visited tourist destinations in India. It is absolutely perfect for thrill seekers with the wide range of adventure sports that are on offer in Manali. Paragliding, white water rafting and trekking are rampant in this town in Himachal Pradesh. The Solang Valley has some amazing views for everyone! Yet another recommended place to visit in Manali is Vashist with its rustic setting and tranquil ambience. If you are a thrill seeker you can kickstart your bike and take that picturesque trip to Kaza Village in Lahaul and Spiti valley.
Total expenditure - 5000 per person including paragliding and snorkelling at Solang Valley.
3. Go hippie style holidaying in Goa
Summers in Goa might sound absurd to a lot of people, but for a true traveler it's a paradise. Nothing can beat the raw beauty of Goa during the pre -monsoon period. Though a lot of shacks might remain close at this time of the year but you can still manage to find a few popular ones around. With hotels offering 80% slack on their tariff, May is the best month to visit Goa for a pocket friendly visit. Least jostling of crowd everywhere and a lot of exciting offers on display, explore the non-party side of Goa in its full form. Smoke, drink, party hard or just get wanderlust in the tranquil beauty of this place.
Budget Requirement - 6000 to 7000 per person, Goa can never get cheaper than this.
4. Get high in Kasol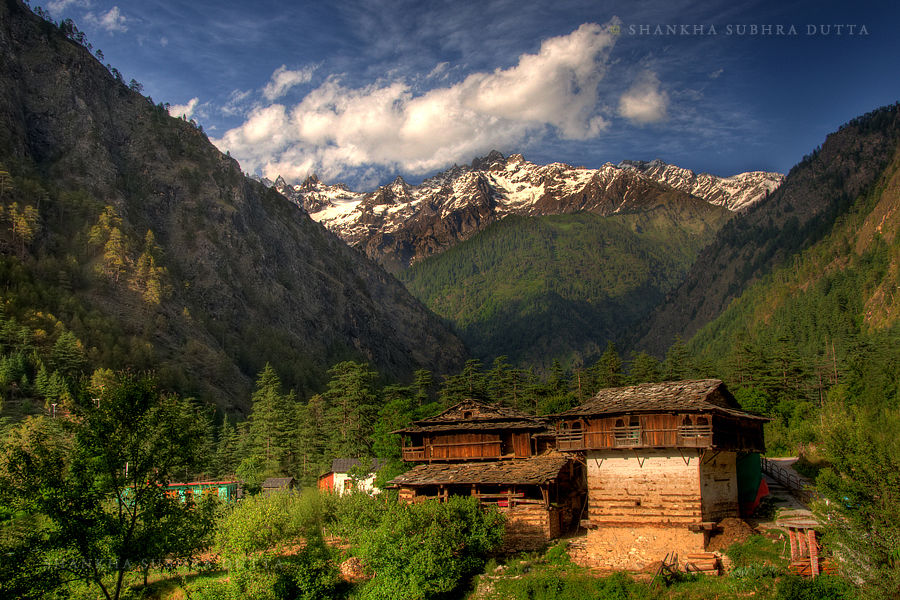 A destination bestowed with all of nature's blessings, Kasol is known for its Israeli inhabitants, Parvati river, trekking base-camp and Malana. A tourist hub for Israelis, with signs of various cafes and restaurants in Hebrew serving great food, of cuisines from around the world. The snow clad mountains to verdant landscape and clear blue sky adds a touch of mystery to the place. Nestled in the lap of Parvati valley alongside the streaming and gurgling Parvati River, this remote village is a blessing for adventure buffs, trekkers and backpackers. A perfect weekend getaway from Delhi this place is a stoner's paradise. You can laze around in this small hamlet or trek to Tosh and Malana for to satiate your thirst for pure and serene beauty of the nature. Do try Israeli cuisine in one of the many Israeli cafes in this place.
Total expenditure of the entire trip - minimum of 3500 INR
5. Explore the Unexplored Pitthoragarh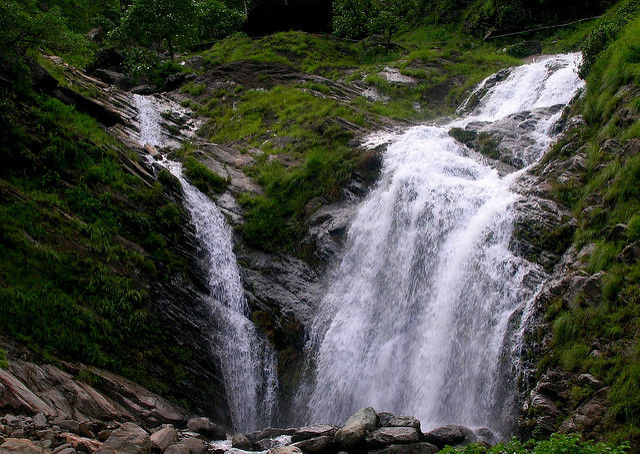 Pitthoragarh savors the title of Mini Kashmir, is located in nearby the borders of Nepal, in the breathtaking Soar valley. Like the other spectacular hill stations of North India, Pitthorgarh too came under the spotlight of the British. Owing to which, the hill station sports colonial architecture that run across missionary schools, churches and government buildings. Summer trips to the hill station open access to numerous glacial treks and high altitude natural reservoirs. Its rugged charm also has a mention of Askot sanctuary, which certainly is a treat to wildlife enthusiasts and nature admirers. Amidst all this, the region never forgets to pay its devotion to the deities (Arjuneswar temple, Dhwaj temple, Kapilaswar cave).
Total cost of the trip - 4000 INR per person
6. Go wild in Masinagudi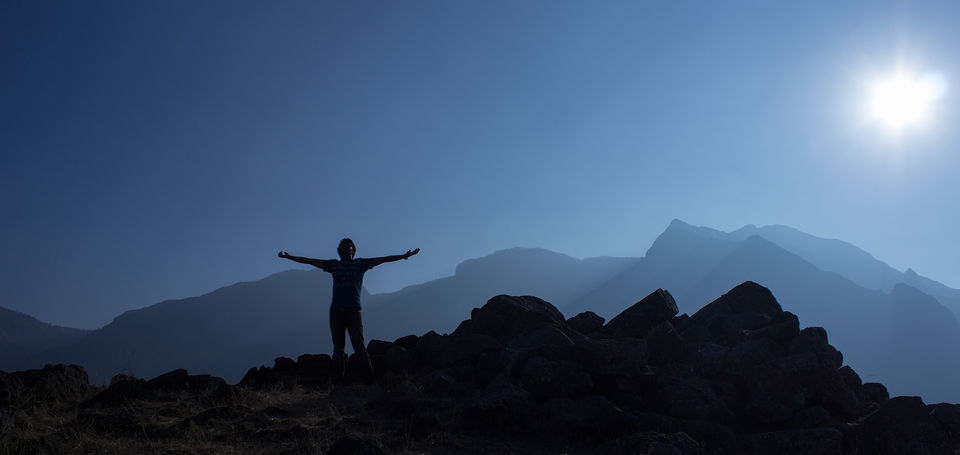 Being a part of an ecology so lush, Masinagudi in the southern corner of India tempts tourists from all over throughout the changing seasons. Situated in the foothills of the Nilgiri Mountains, it is completely adorned with alluring beauties of nature. Ideal to beat the scorching the city heat, the hill station has its special charm in the months of summers. Hiking and trekking across the dense forests is highly adventurous. It is a part of the Mudumalai National Park where you can trail the nature in the region facilitated wildlife safaris. Catch the sight of a variety of wild animals; Indian Bison, elephants, Chital (Indian deer) would be the regular posers for your camera.
Total Expenditure - Around 6000 per person (minimum)
7. Trek to Triund from Mcleodganj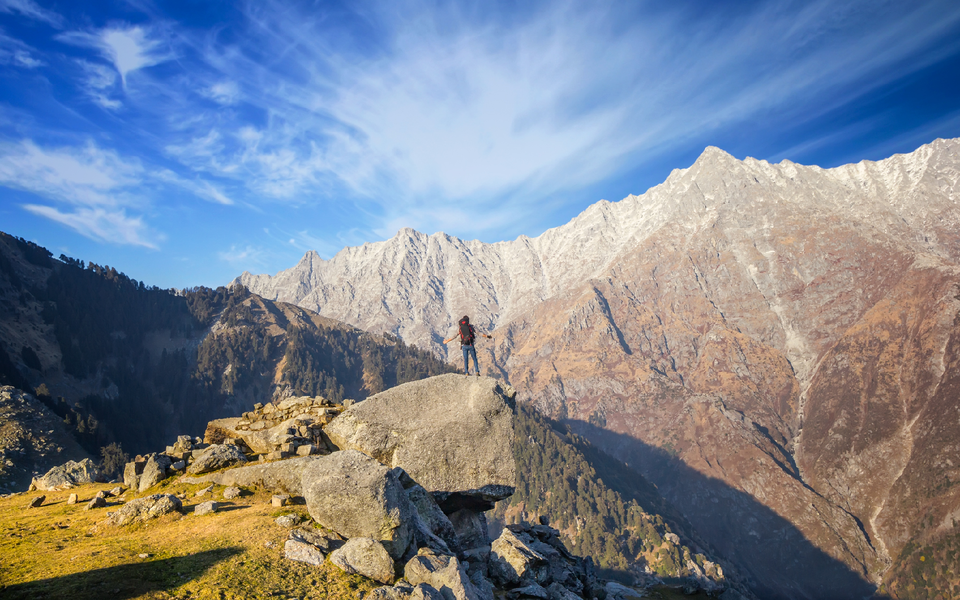 One of the easiest treks in North India, Triund serves as the perfect respite to people who want to take a break from their mundane life for a day or two. A crown jewel of Dharamshala, Triund is located in the laps of Dhauladhar Mountain Range. Serving as the most picturesque location, it has an unambiguous byway which goes through a beautiful mixed forest of oak, deodar and rhododendron . You can camp overnight at the top, visit snowline cafe and return to Mcleodganj the next day. If you have a window of three days you can also pay visit to Dharamshala Cricket Stadium, BhagsuNag Waterfall, Shiva Cafe, Church of St, Johns and Tibetan Museum.
Total Cost of the trip - 3500-4000 per person including camping at triund, travel, stay, food and sightseeing. Pretty cheap, eh?
8. Get enchanted at Panchmarhi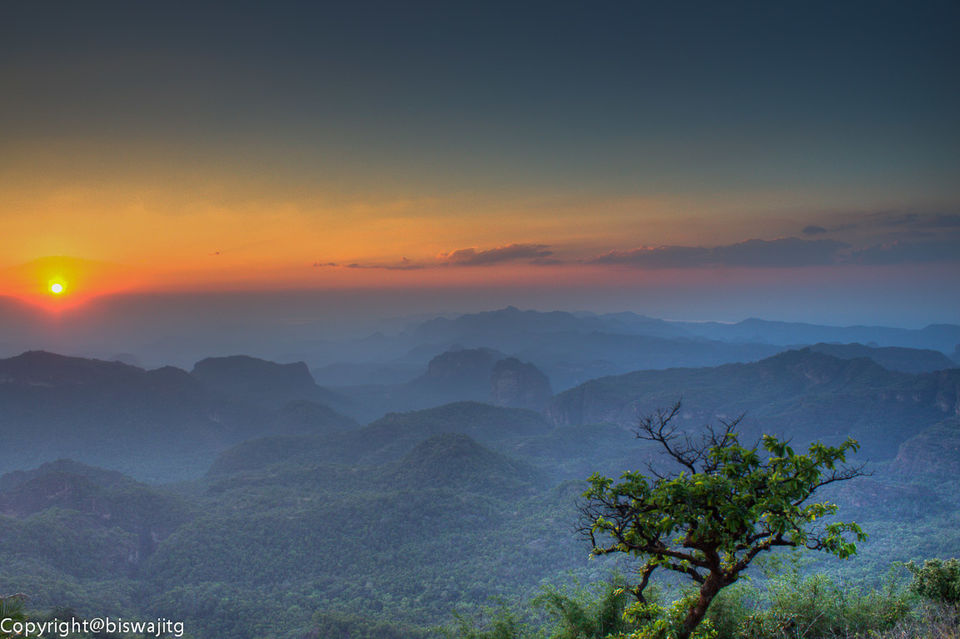 Blessed with beautiful scenery, Pachmarchi is one of the most panoramic hill stations in Madhya Pradesh. Bounded by the Satpura ranges, this enchanting hill retreat is an ideal location to spend a peaceful vacation in the lap of nature. Some of the major tourist attractions in Pachmarhi are Bee Fall, Rajat Prapat, Dhoot Akhilesh, Gupt Mahadev, Dhupgarh, Apsara Falls, Handi Khoh and Chauragarh. The thick forests in Mahadeo Hill houses a number of cave shelters, pure man-made wonders, which are probably 10,000 years old. This enchanting hill town has an absolutely calm feel. Panchmarhi hence is a perfect weekend getaway from Delhi both with family and friends.
Total Budget for the trip - INR 4500
Now is the time, pack your bags, get those travelling boots and set forth for a memorable trip to one of these places because the most precious memories are created when you travel.