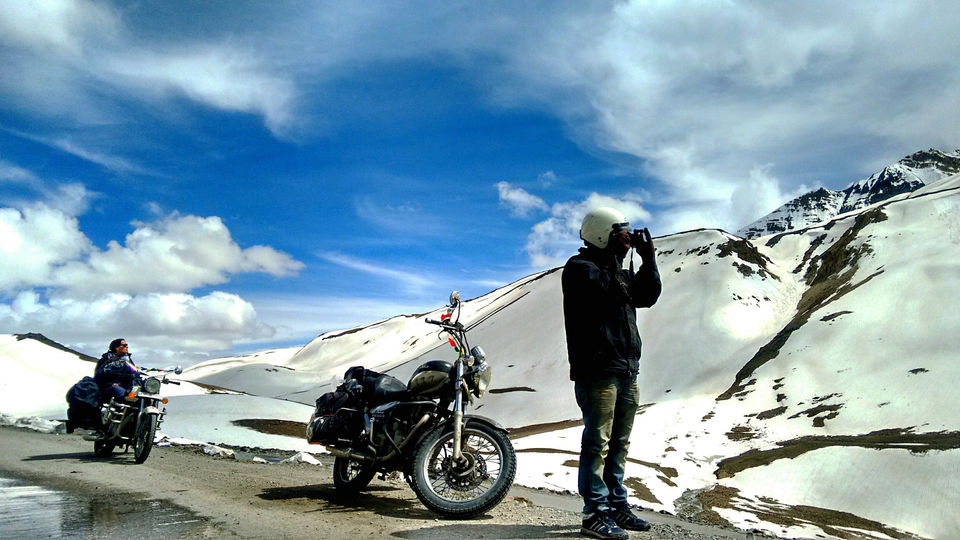 After completing Spiti, we were now on our way to Ladakh.
We halted at Keylong to get our bikes checked and tasted booze after a couple of months. 
Crossing Bara Lacha La
We had heard a lot about Manali Leh road difficulty. But thanks to BRO's efforts this year, the road this year felt like a highway. 
Also, our tough experiences from Spiti, made this look cakewalk, literally. 
The beauty of the this road, however, is nowhere close to what you see in pictures or hear from people who have been on the road. Ladakh & Spiti are beyond the scope of camera or words.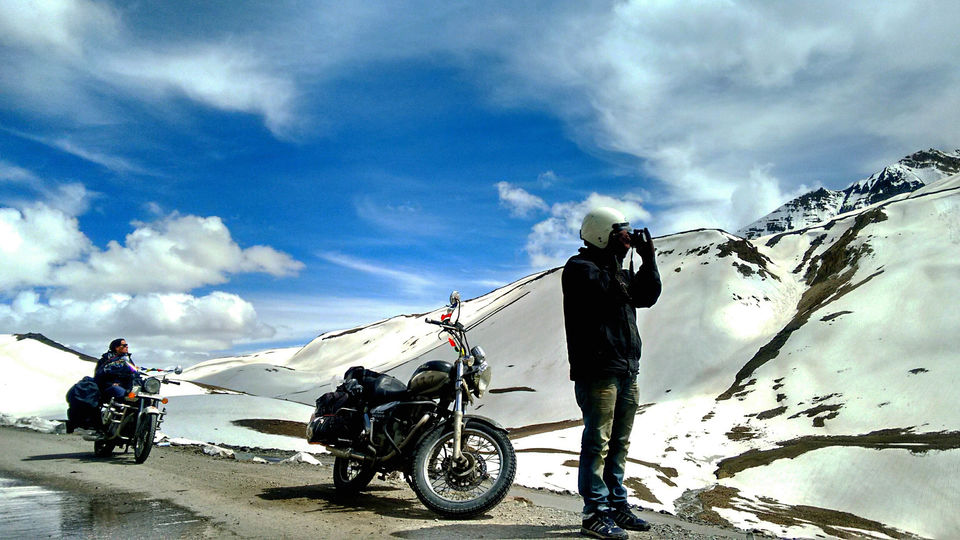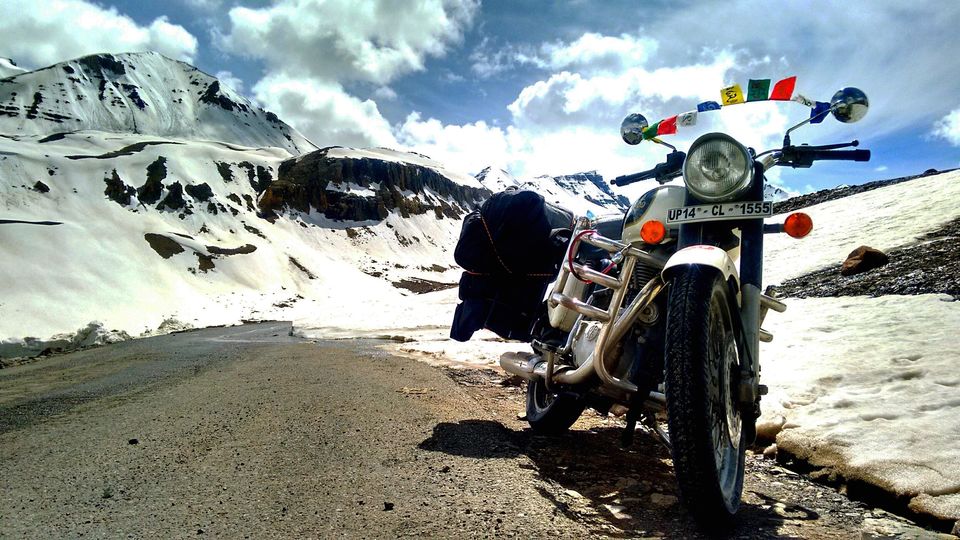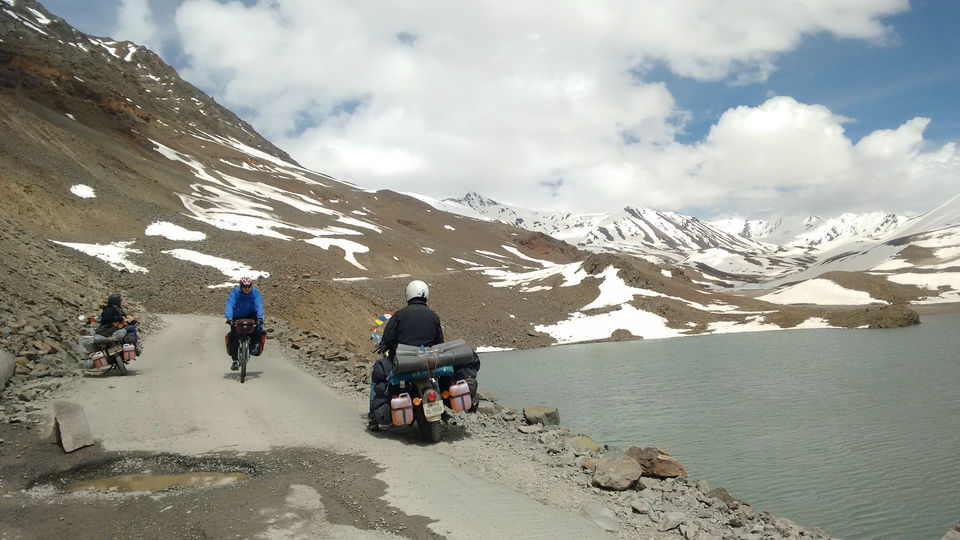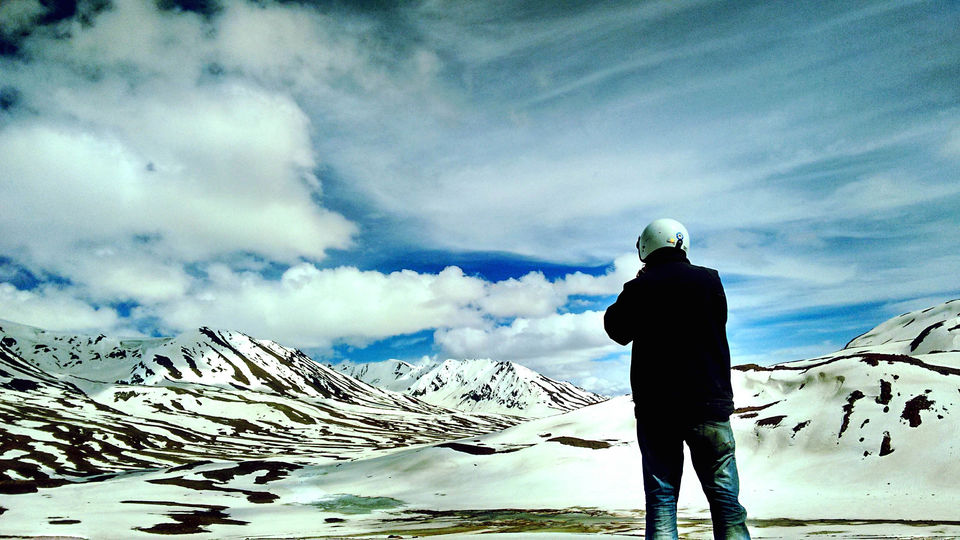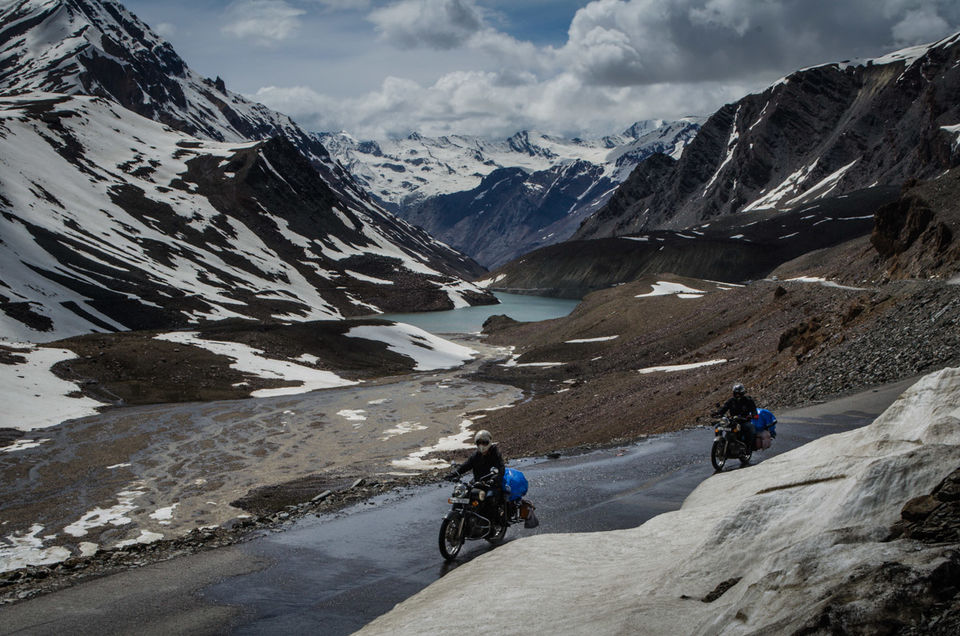 Reaching Bharatpur
We decided to stay at Bharatpur, instead of Sarchu, the popular destination. The accommodation was cheap (100 bucks per person) as compared to Sarchu (2000 per day per tent).
Plus, the stay here was much adventurous, as the tents here allow a lot of wind to get in. Everyone in our tent had 3 quilts. 
Rajma Chawal is divine everywhere past Manali.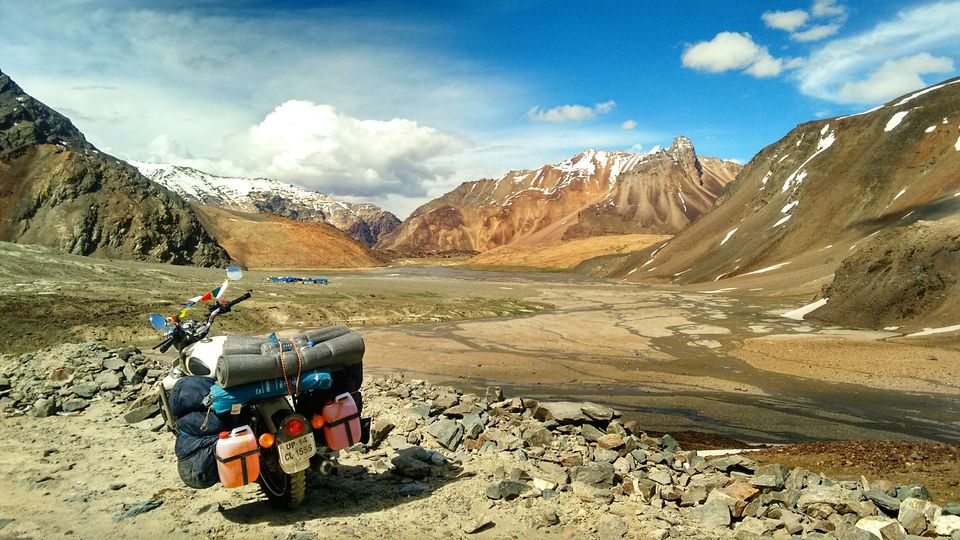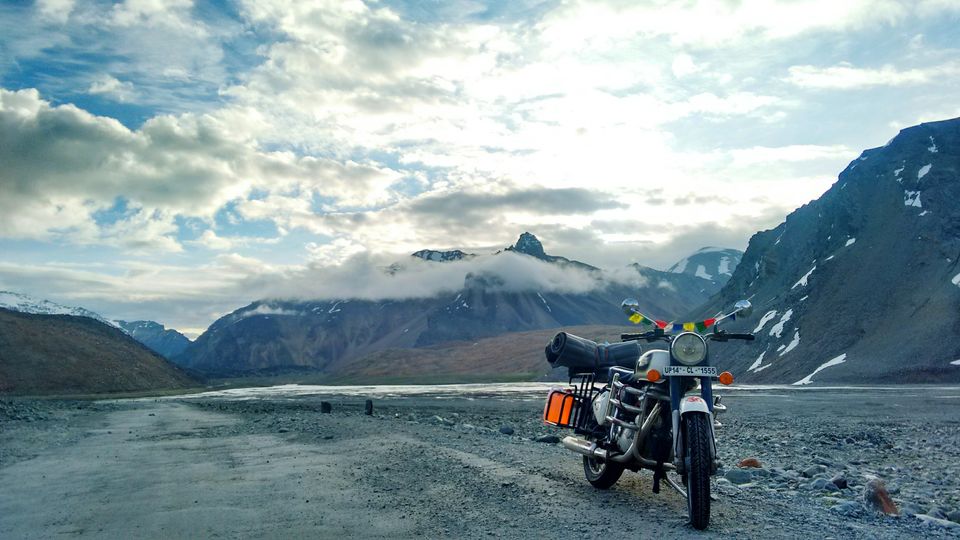 Bharatpur to Tsokar 
Near Sarchu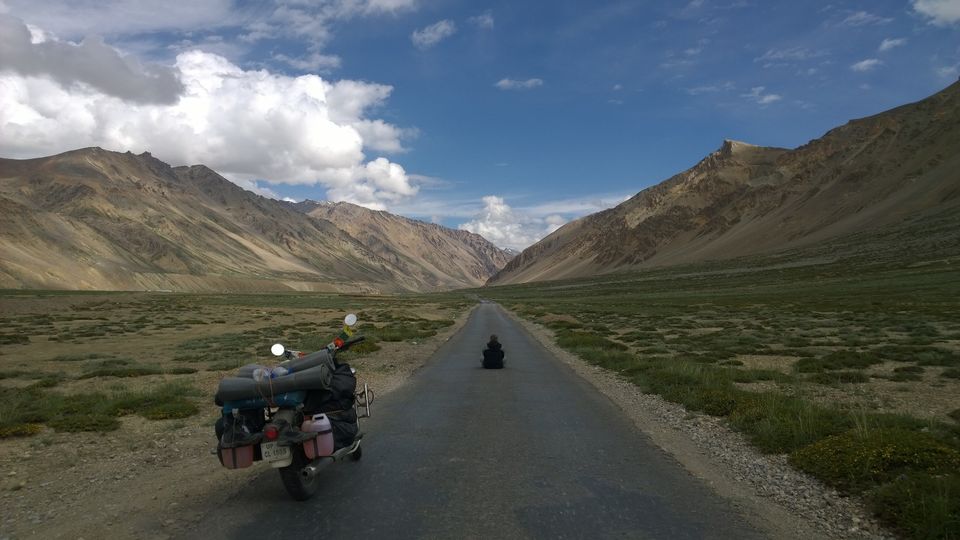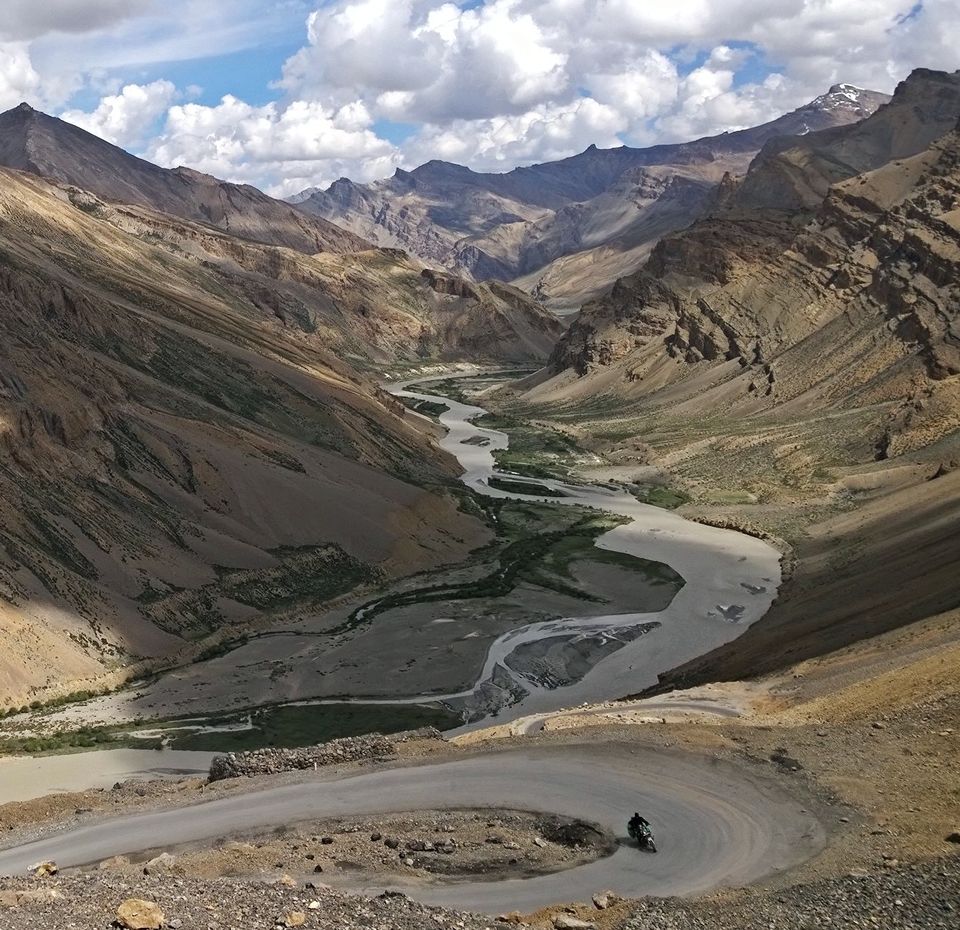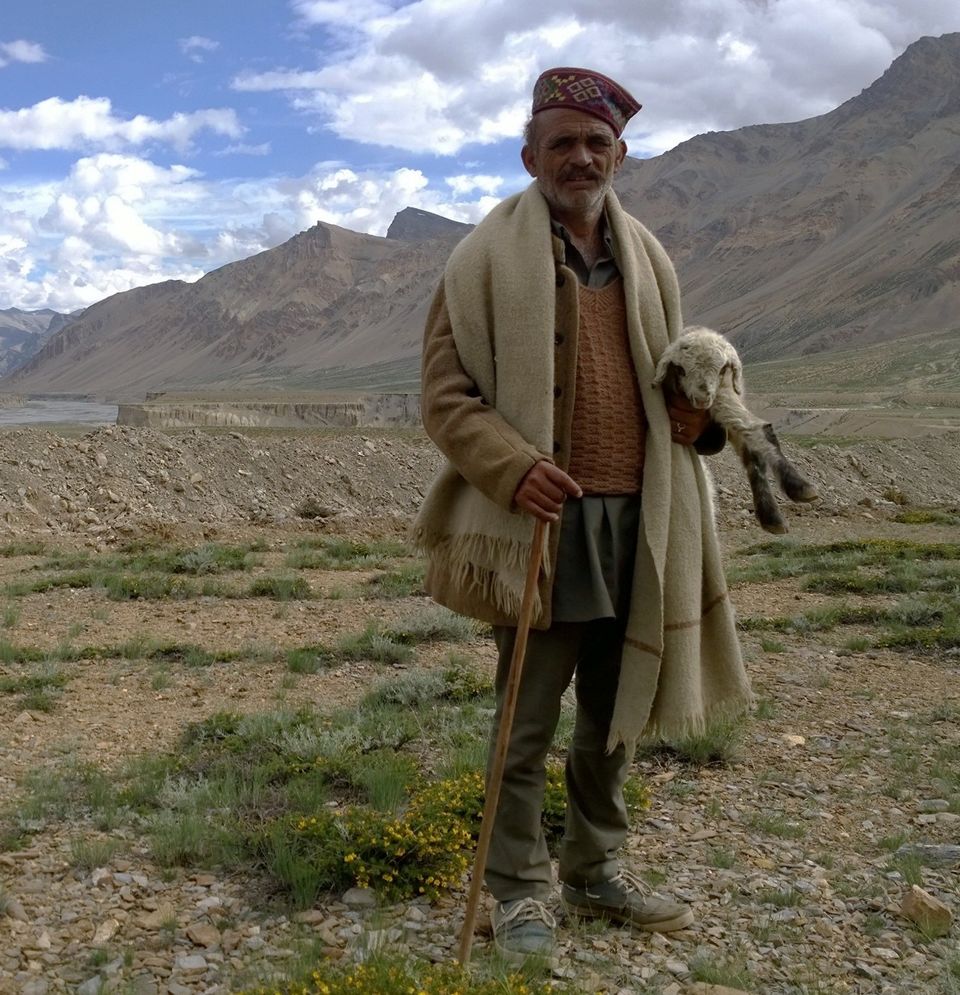 Crossing Morey Plains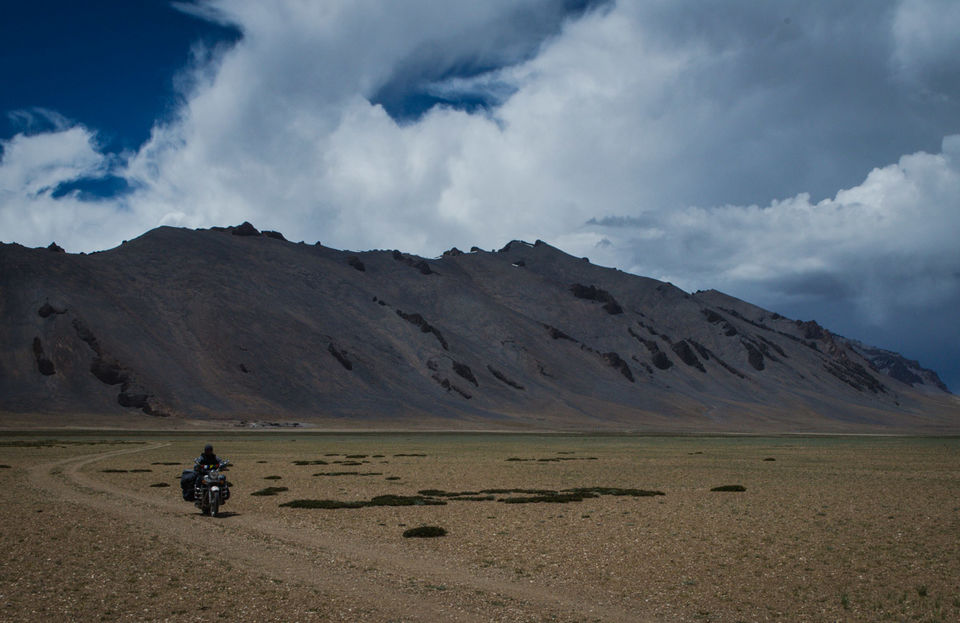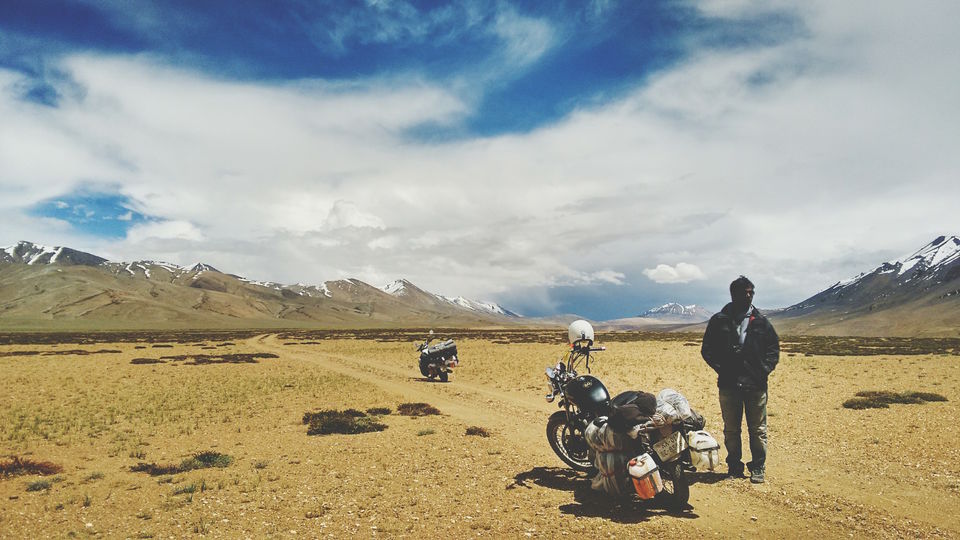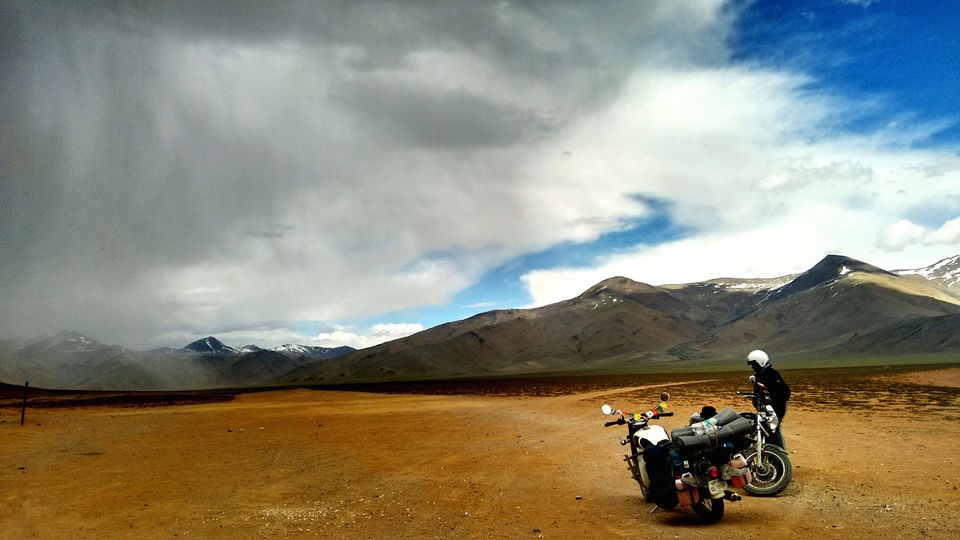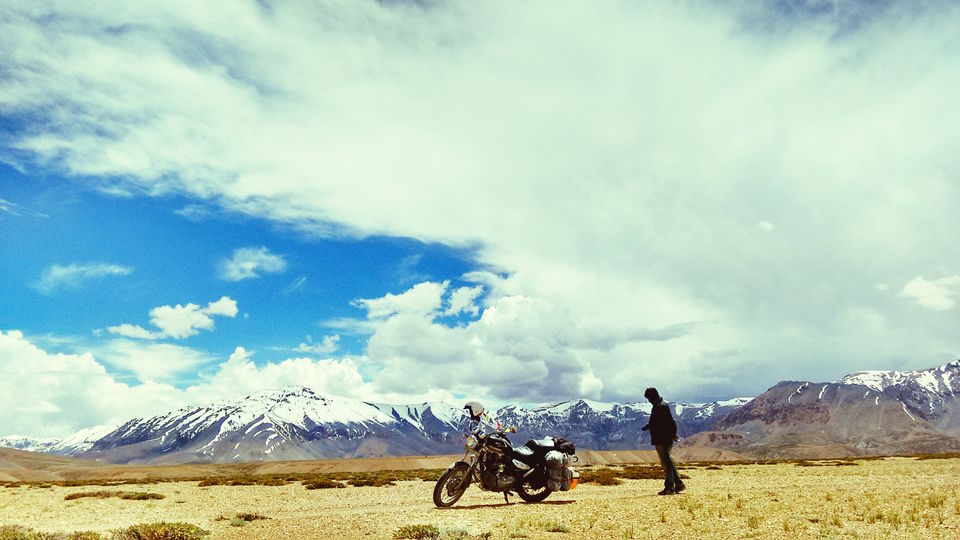 Reaching Tsokar
We went to Tsomoriri via Tsokar. 
A lot of people undermine the beauty of Tsokar Lake, but I differ. It's as beautiful as any of them. It's not the heavenly deep blue water lake. But a salt lake with an equally divine setting.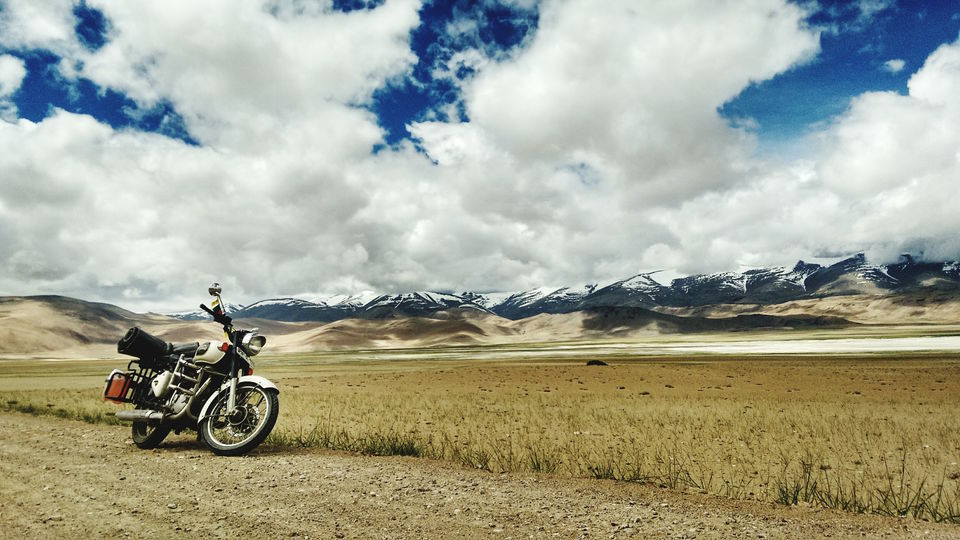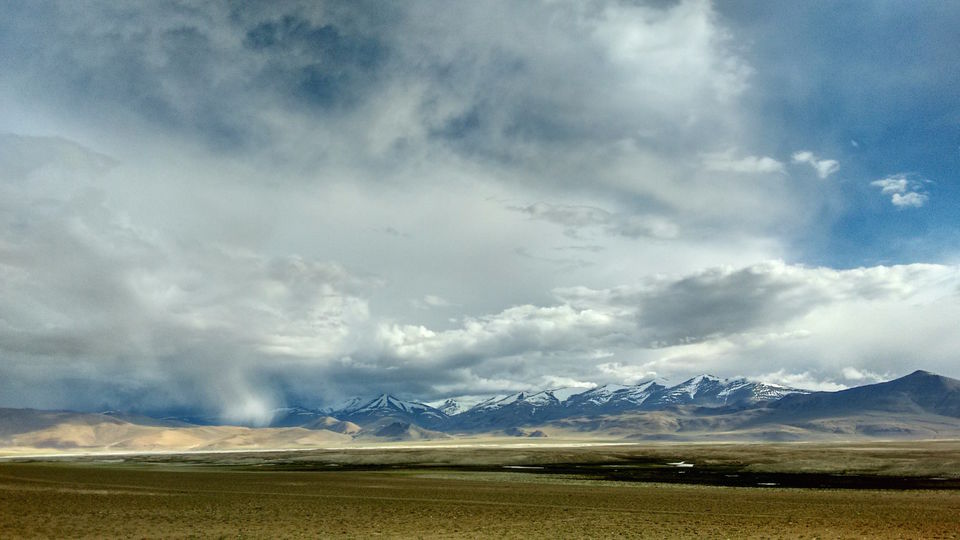 Reaching Tsomoriri
There are bad road patches but that won't deter you from experiencing the heaven this is.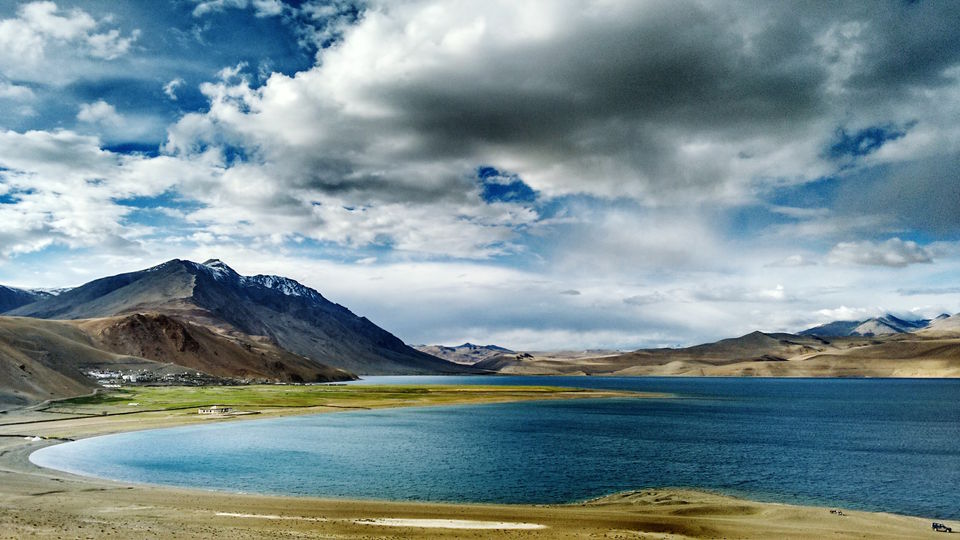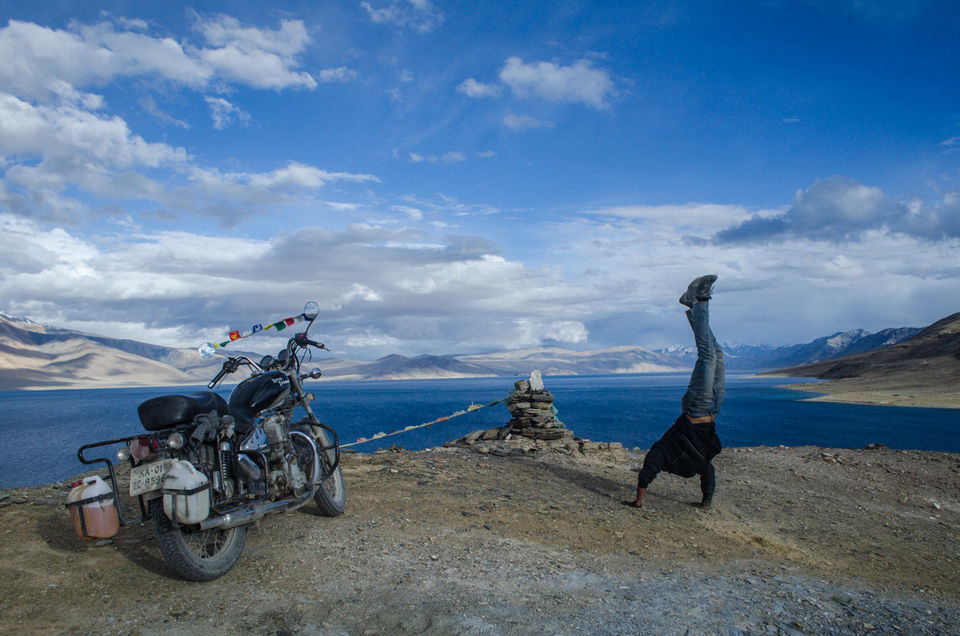 We stayed in common tents near the Monastery. 100 bucks per day. Great food.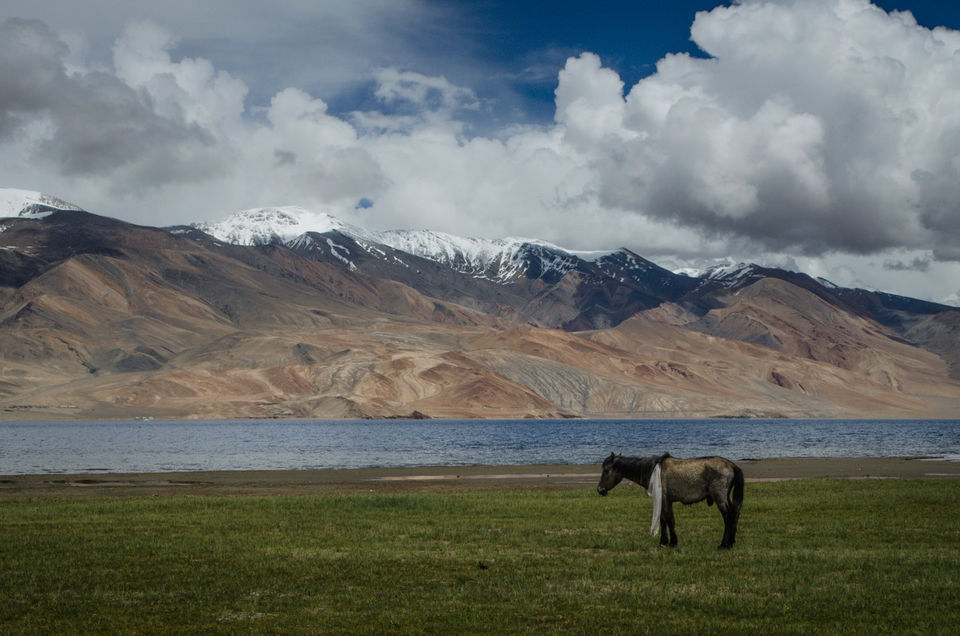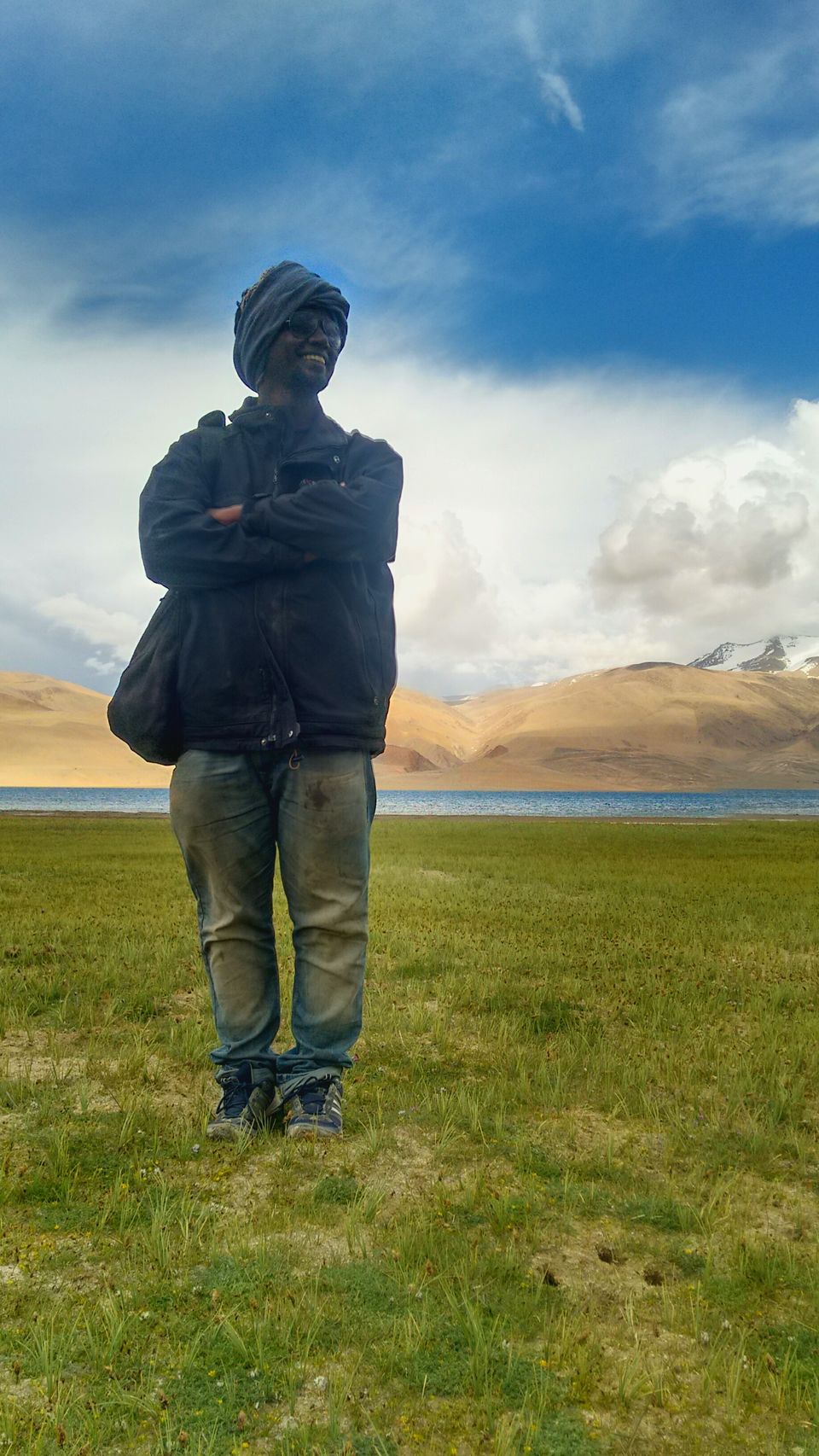 To Leh
The next day we started for Leh. 
Helped some fellow bulleteers change their puncture at the top of Chang Lang La in snowfall. 
The landscape gets weirdly beautiful after this with seemingly low rise purple mountains & a big nalla running along with the road. 
Then you reach Leh.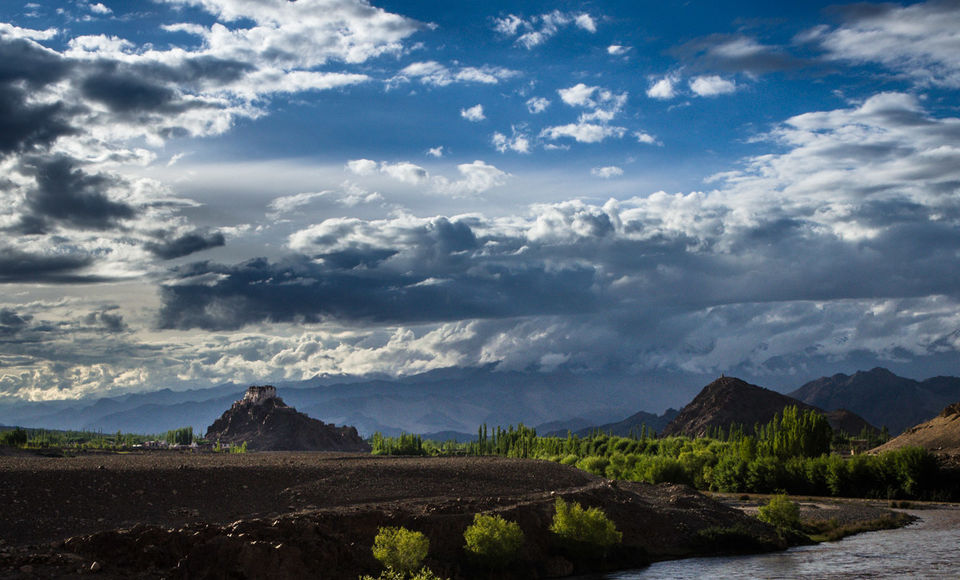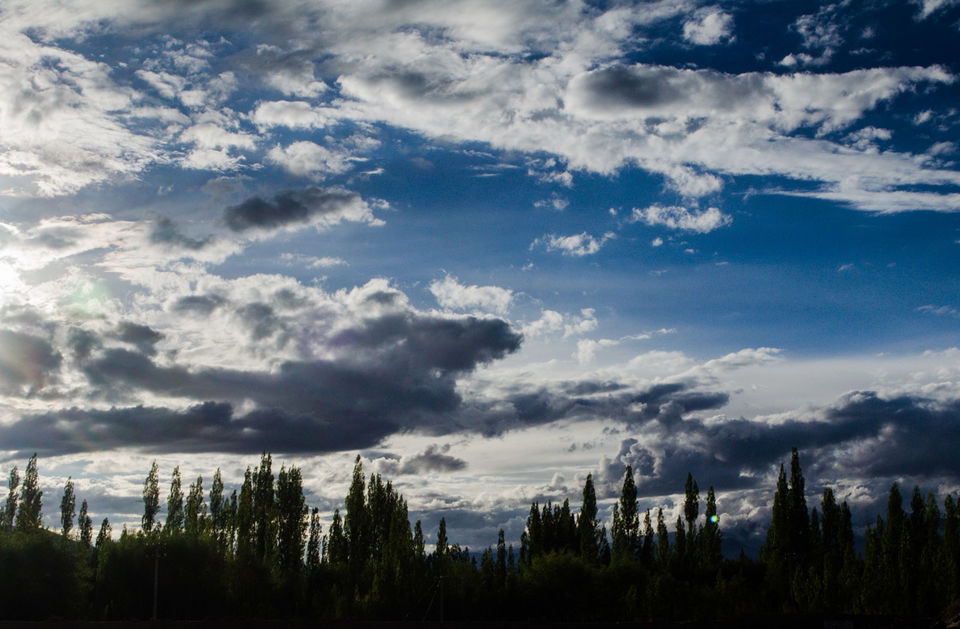 We stayed at Lamo guest house in Upper Changzpa & ate at Babylon Cafe day in day out. The family at Lamo guest house is very kind (like most of the people in Ladakh) and kept us like their own kids. The food at Babylon cafe (and, in fact, all cafes on Changzpa road) is outstanding and damn cheap for what you get.
Next part: Spiti.