An adventurous twelve days journey through the desert and the Land of Gods!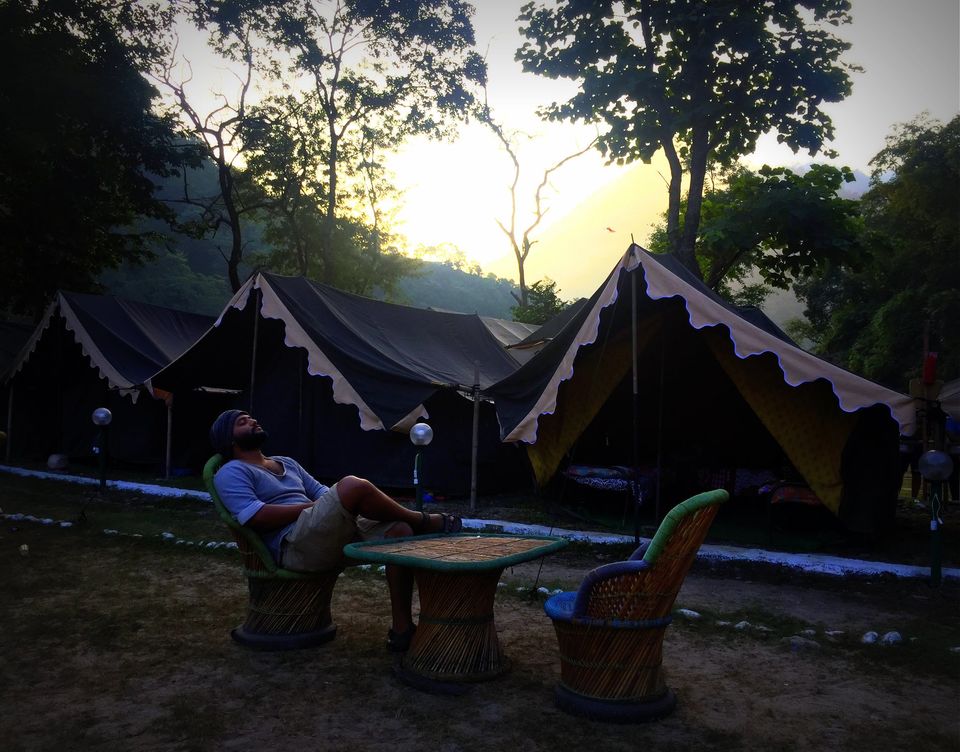 I had always thought about a road trip through deserts. Imagine how it would feel when we ride around the globe at night with all the stars on top and wide stretch of desert at both sides of the road (uncluttered)! Rajastan road trip took place during late September and I had a co-rider with me this time. Vishnu Prakash Sreenivasan ,my college-mate who works in Infosys, Mysore. We planned each and every pit-stops together and started the ride from the capital of Rajastan, Jaipur.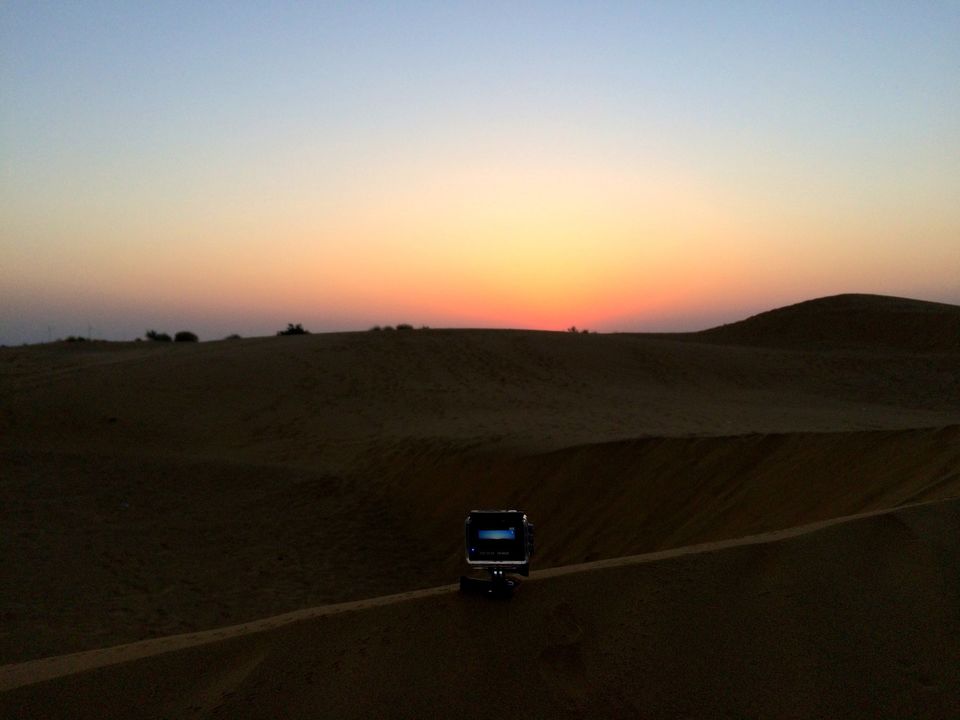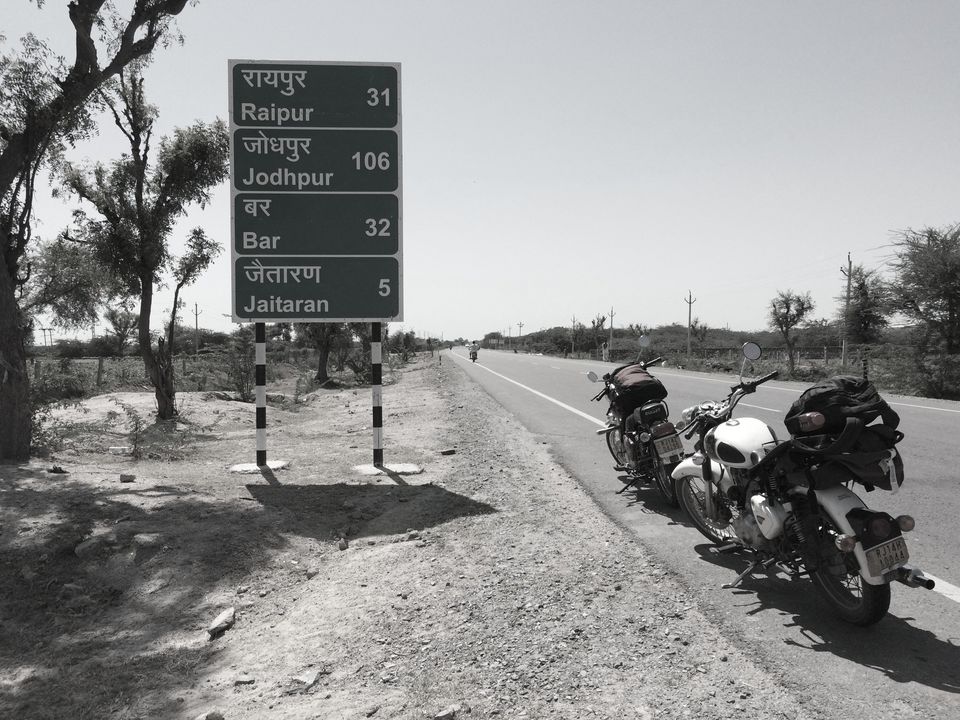 Before entering Rajastan, I had an image of the old city in my mind. Rajastan is a land which stands out from the rest of the states in India because of its heritage. You will feel it to the bottom of your heart when you travel from the East to the West- the ride from Jaipur to Jaisalmer. The real Jaipur was a conflict with the image I had in my mind! It is no less than any other metro cities in India- good roads and fly overs, modern buildings, metro, 'alluring eyes' and what not! ;) We both rented bullets from WickedRide India and headed towards City Palace but before reaching the destination, we got a chance to visit 'Albert hall museum' which encompasses of metal arts, sculptors, pottery, miniature paintings, marble and clay arts. The ride through 'pink city' was a bit hectic due to heavy traffic, but still we managed to cover City Palace and Jantar Mantar. We got stunned by seeing the attires of the Maharaja. Think about a man with Johnny Bravo's body :D...City palace has all the artifacts and other objects of artistic, cultural and historical importance which were used in the royal residence back in 1732. There was a weapon storage room which had stone knives and many other unique tools which were used for war (Photography was not allowed inside this room). We walked towards Jantar Mantar after spending about two hours in City Palace. When I visited Delhi last year, I had been to Delhi's Jantar Mantar and it had only 13 astronomy instruments, but Jaipur has got 18 architectural astronomy instruments which are bigger than the Delhi monuments. It is world's largest stone sundial and I was not intelligent enough to observe the astronomical positions with my naked eyes! :P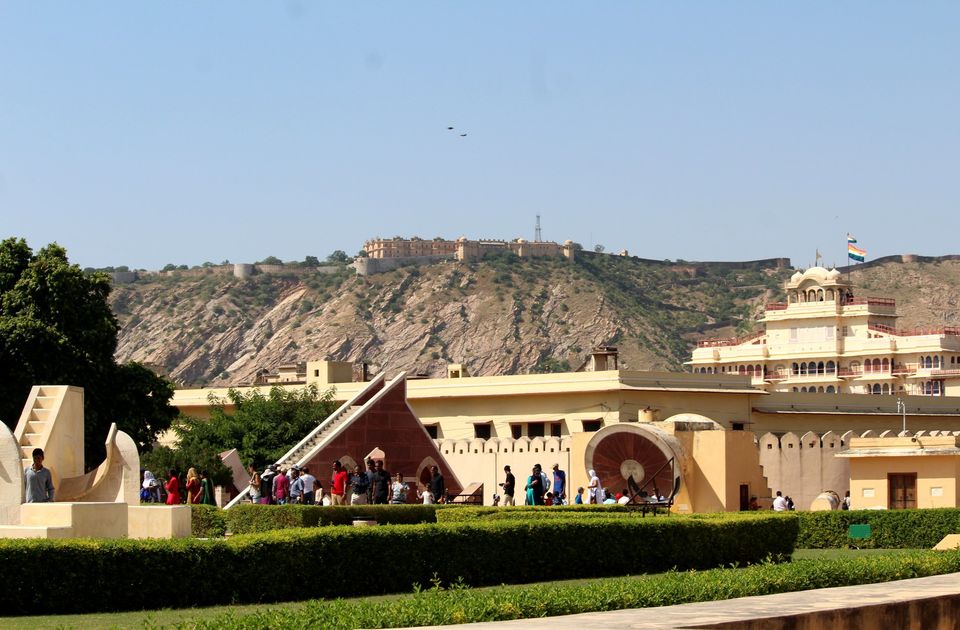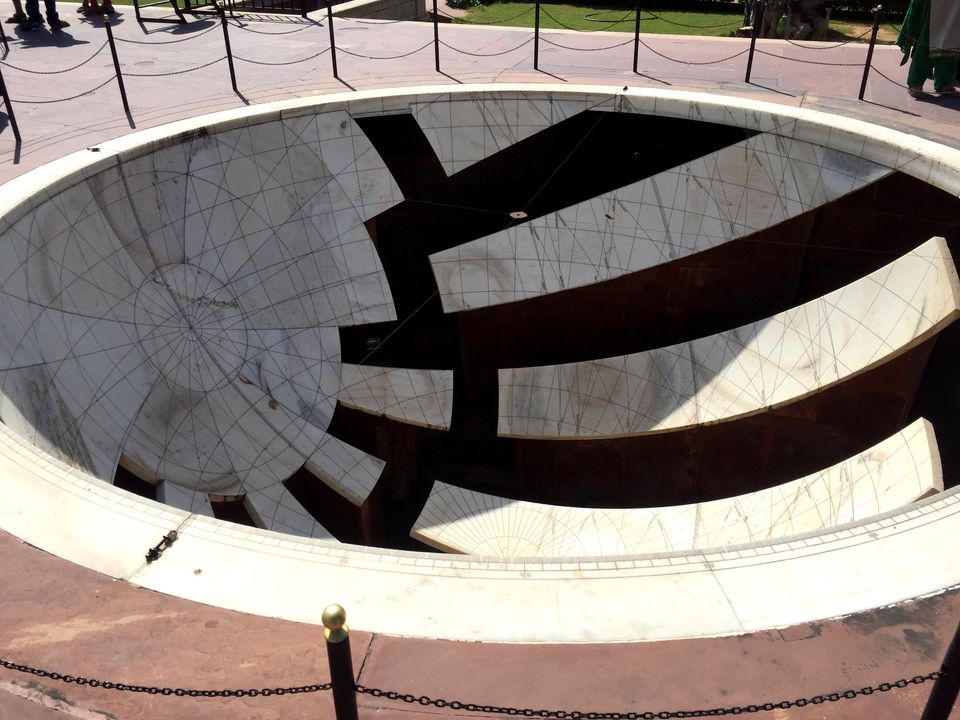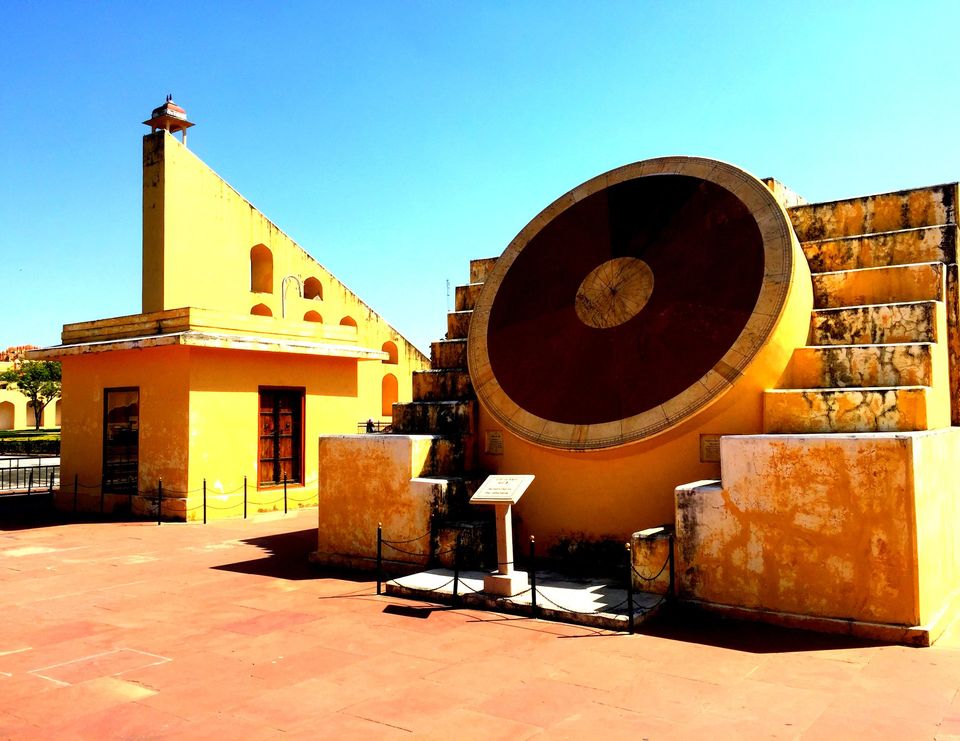 We had booked the best rated hotel in Pushkar for 30th September night, but the reality was different. We couldn't sleep because the hotel didn't have a parking lot and had to park our bikes near roadside. On top of that, when we entered the hotel, the owner invited us saying "Aap lucky honge agar kal morning me aapko bikes dekhne ko mile"(you will be lucky if you see the bikes tomorrow morning). The entire hotel set-up resembled a candy shop with the paintings and "one-night tourists" there. After riding for about 200+ KM through the historical land, we ended up here! We both were fed up and started searching for other hotels online and was disappointed because it was late night and couldn't find one. Luckily, they had wifi and the password would give you a clear picture of the hotel- 'poonam@123'! :D At late night we thought of visiting Pushkar lake. The vibe of pushkar is entirely different. It's more like a trance realm of Rajastan.. naga babas with chillum, foreigners in lungi and locals in traditional dress. Pushkar lake is a sacred lake according to Hindus. It's a vast lake with 52 bathing ghats. A dip in the sacred lake is believed to cleanse sins and cure skin diseases.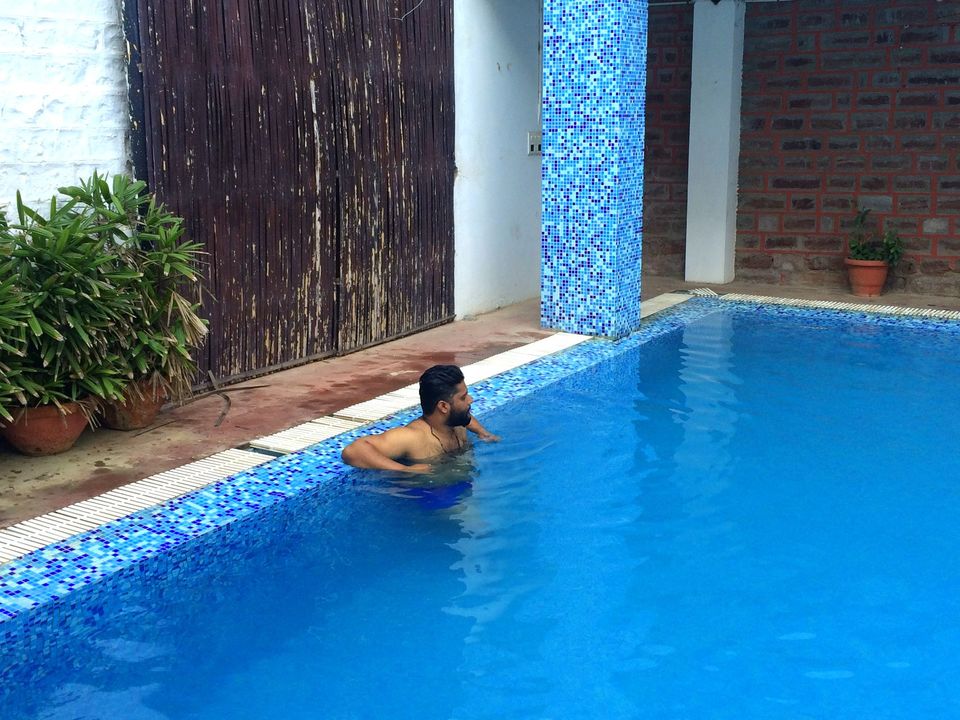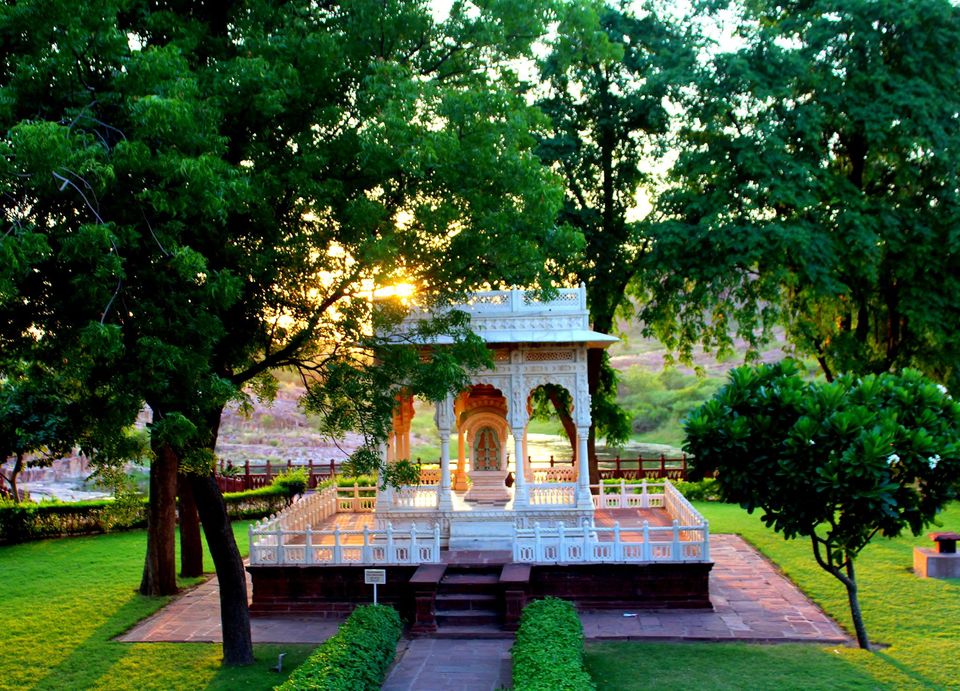 When I woke up the next day, I felt sick and had to push the schedule by 3 hours and we left from the hotel around 10 AM. The ride was 250+ KM towards Jodhpur and we reached hotel Marwar in the magnificent Thar desert around 3 PM and was slightly delayed owing to bad weather and re-tarring at few places. We took a nap for an hour and left to Meharangarh fort and Jaswant Thada which was nearby. Ever heard of "the blue city" of India? If you wander away from the market places and new town, and head into the older parts of Jodhpur, there is a hidden story about why an entire city was painted blue! Here, under the centuries-old protection of Mehrangarh Fort, whose foundations were laid in 1459, on the orders of the city's founder, Rao Jodha, many of the houses are painted blue. The visual treat from Meharangarh fort is beyond words- One entire city with blue roof! Jaswant Thada is a well-maintained monument where I captured the first sunset time-lapse of this trip. Jodhpur city is a beautiful, well-planned city. However, we had to literally search for a non-veg restaurant there and finally found one. We had non-veg after three days since the beginning of the trip and even met a malayali family in the restaurant! :P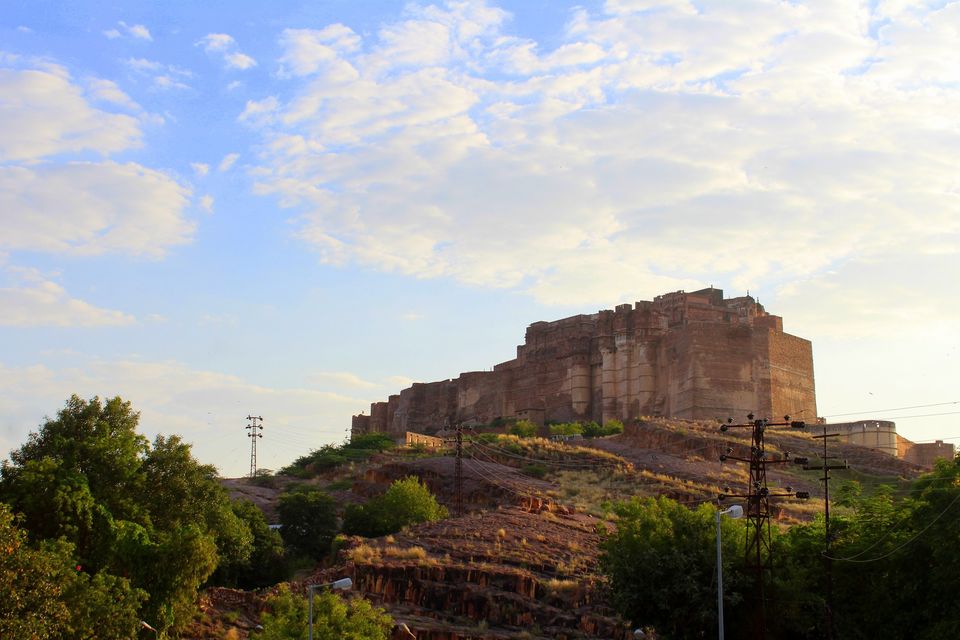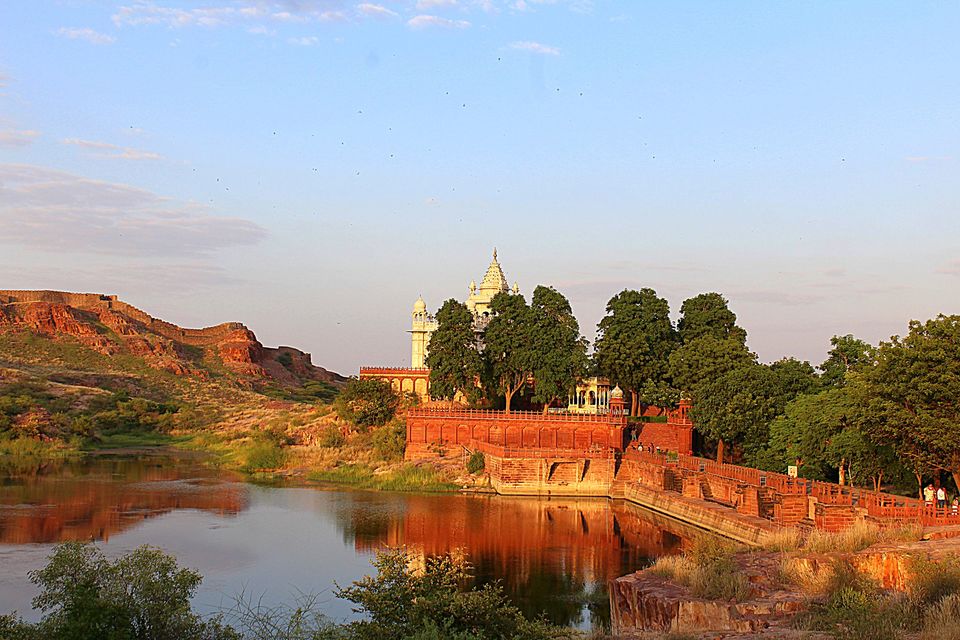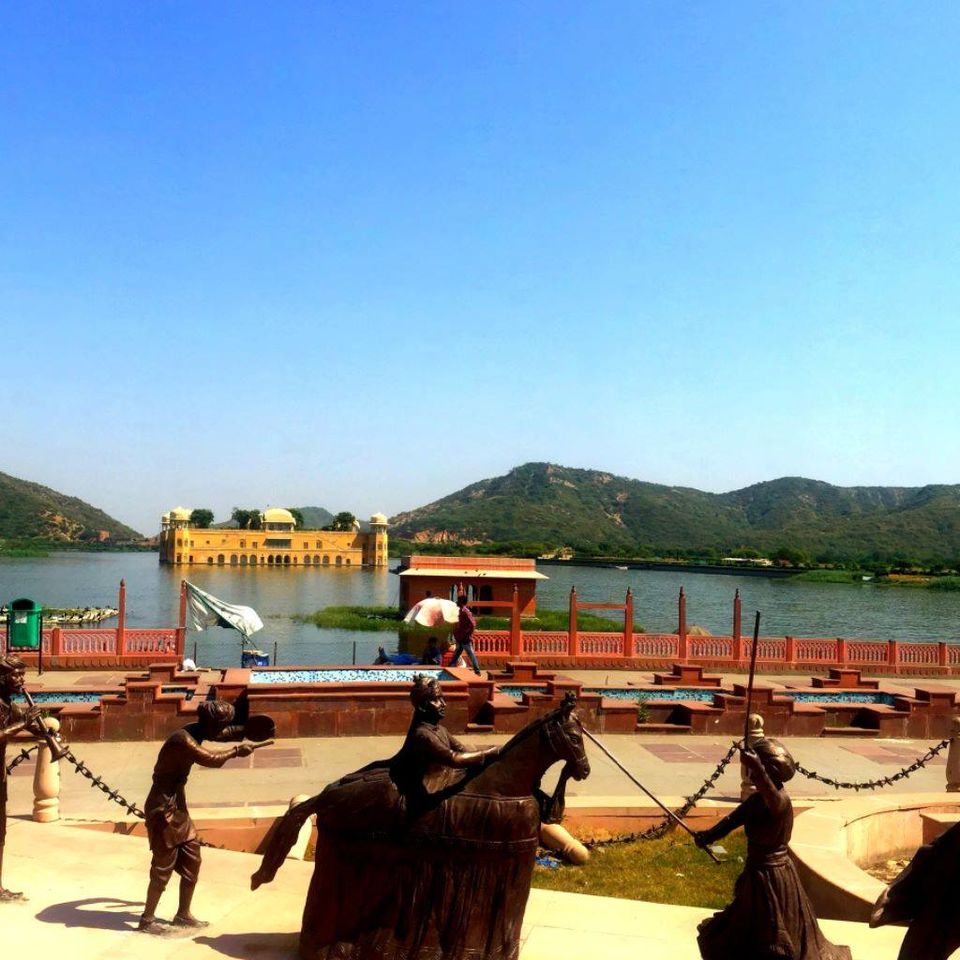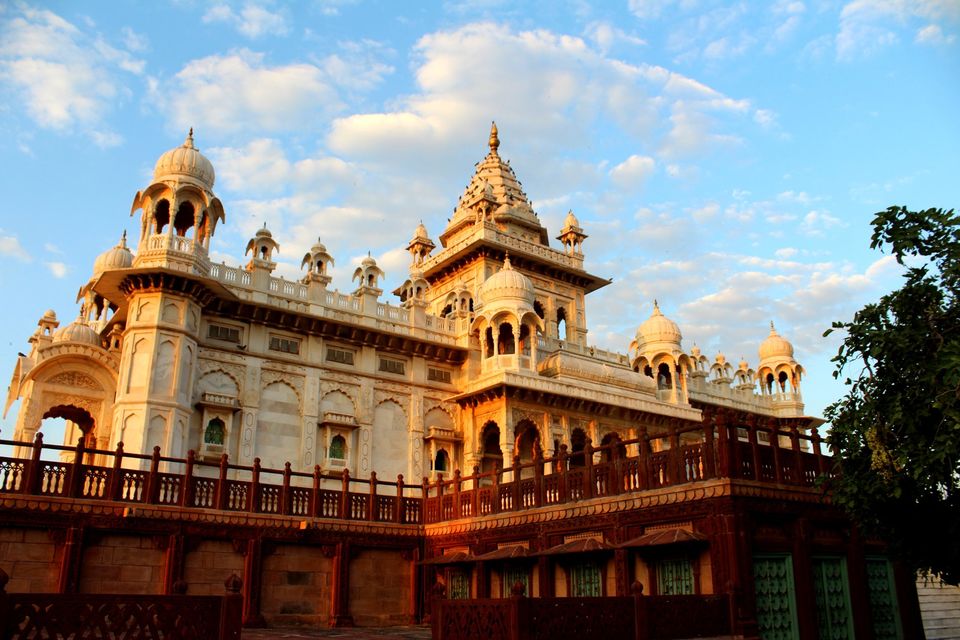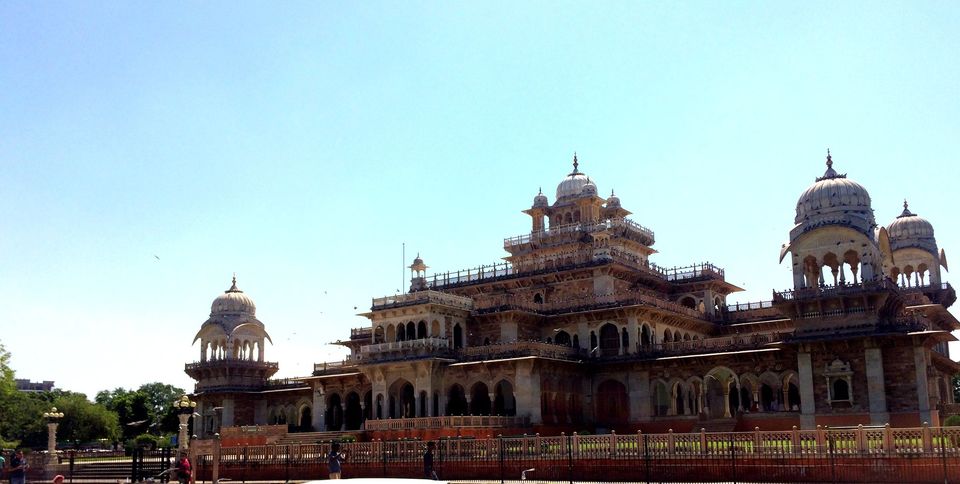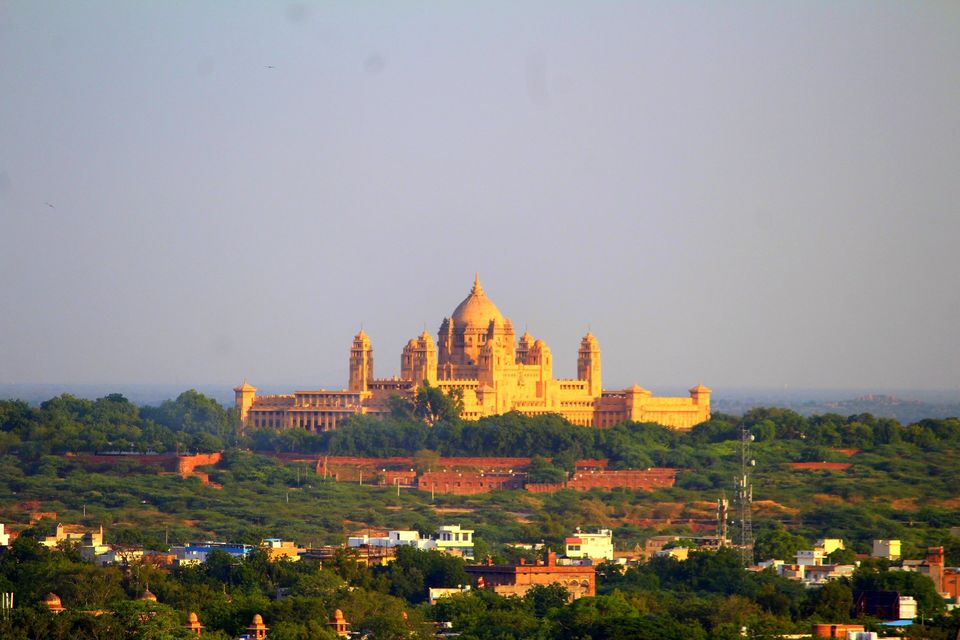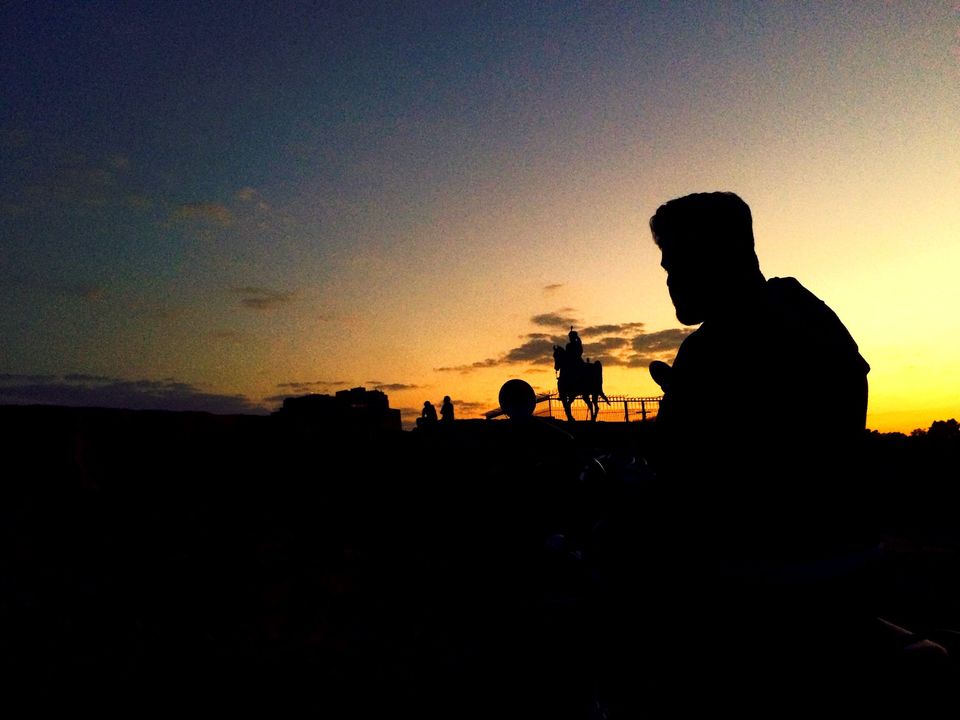 On the second of October, we had to cover 300+ KM through the most difficult part of desert as we were approaching the Pakistan border territory- Jaisalmer. To resist the low humidity, we took a dip in the pool and started our ride to sand dunes. On the way to Jaisalmer, Prakashan spotted a snake curling on the road and he couldn't deviate his bike. Immediately, he stopped the bike and we started checking for the surprise visitor because snakes can wrap around the axel and we might transport them with us if it's not dead. But we both and the snake were lucky that day I suppose. we couldn't find it on the bike. We had travelled from one end of Rajastan to the other in the past three days and reached the 'Desert spring resort' around 5 PM. Our personal housekeeping staff welcomed us with a rajastani welcome drink and instructed us to freshen up and get ready for camel safari. The stay comprised of 10-15 tents in the middle of desert with all the necessary facilities. We went for the camel safari around 6 PM and witnessed the colorful and spectacular sunset at a desert. After coming back to our tent, we got the invitation for traditional Rajastani music and dance. We got a great opportunity to watch Queeny Harish's performance, which was one among the top memorable scenes of our trip. After having a traditional Rajastani dinner, we went back to our tent and sat outside watching the moon and talking about the mystic Rajastan.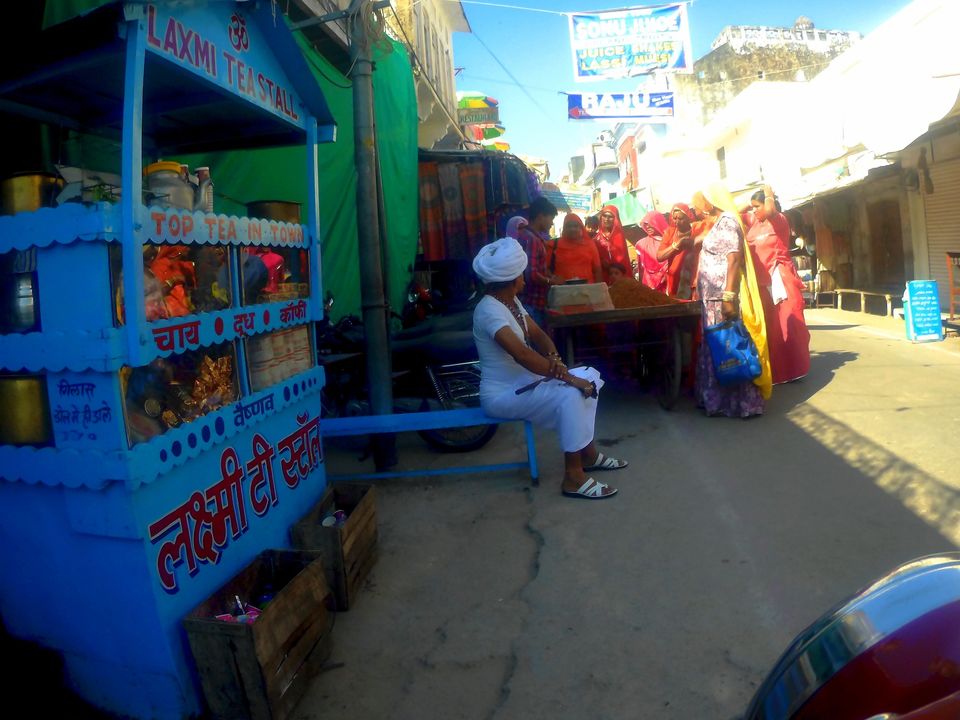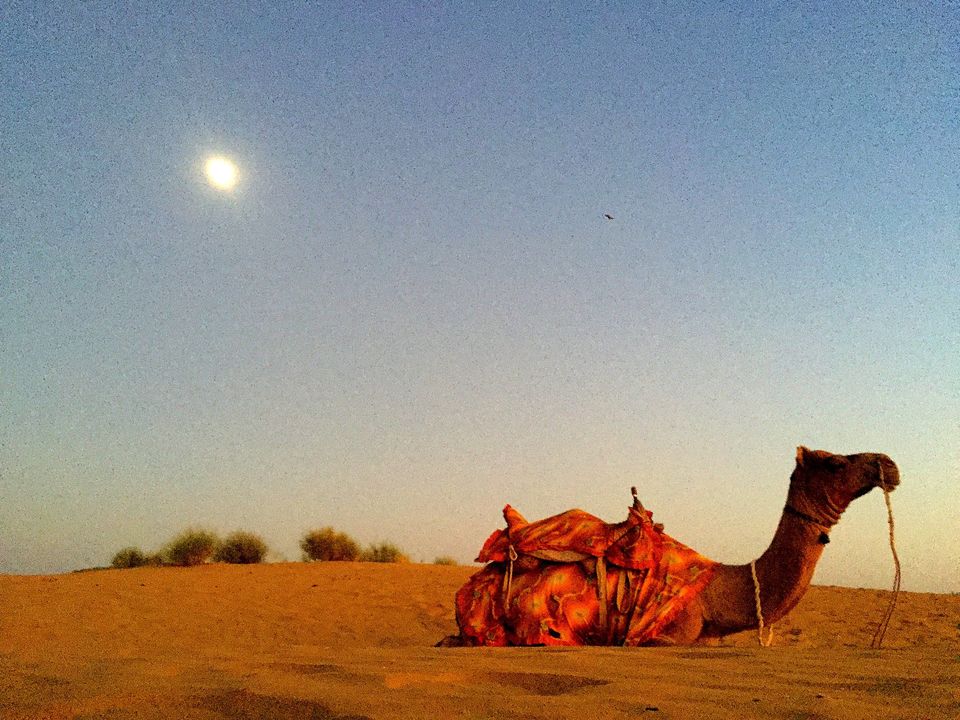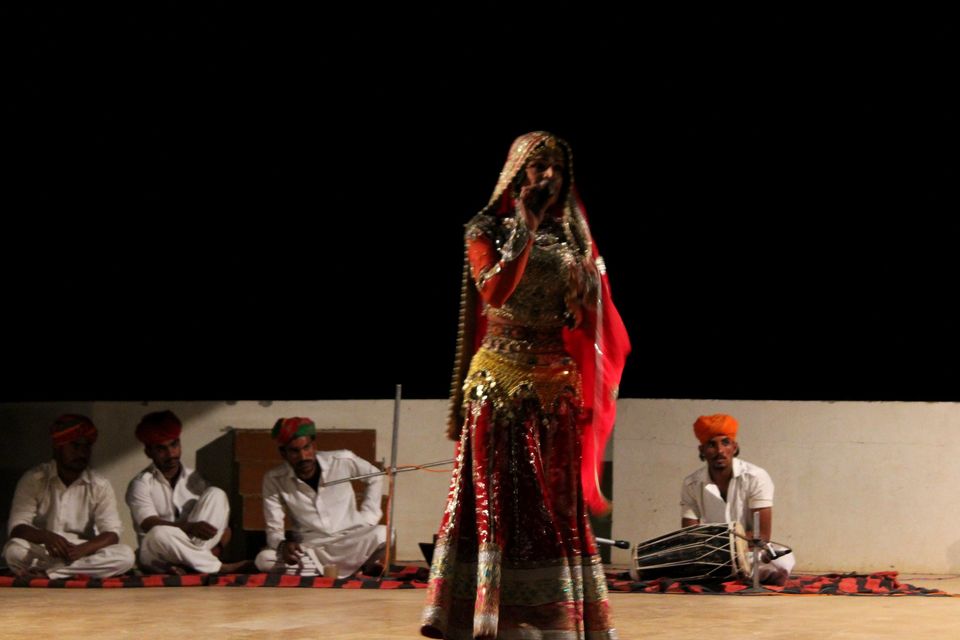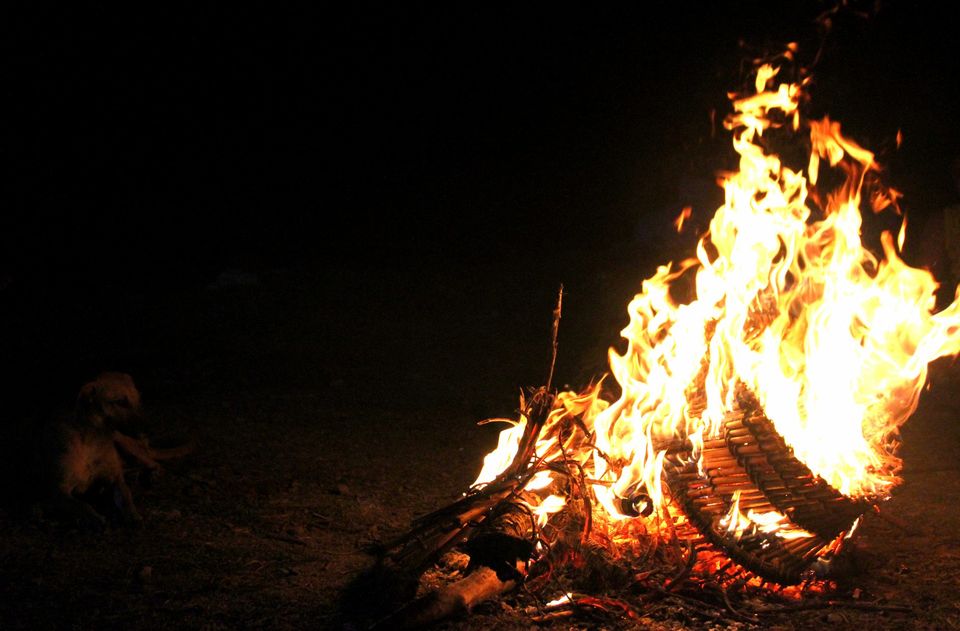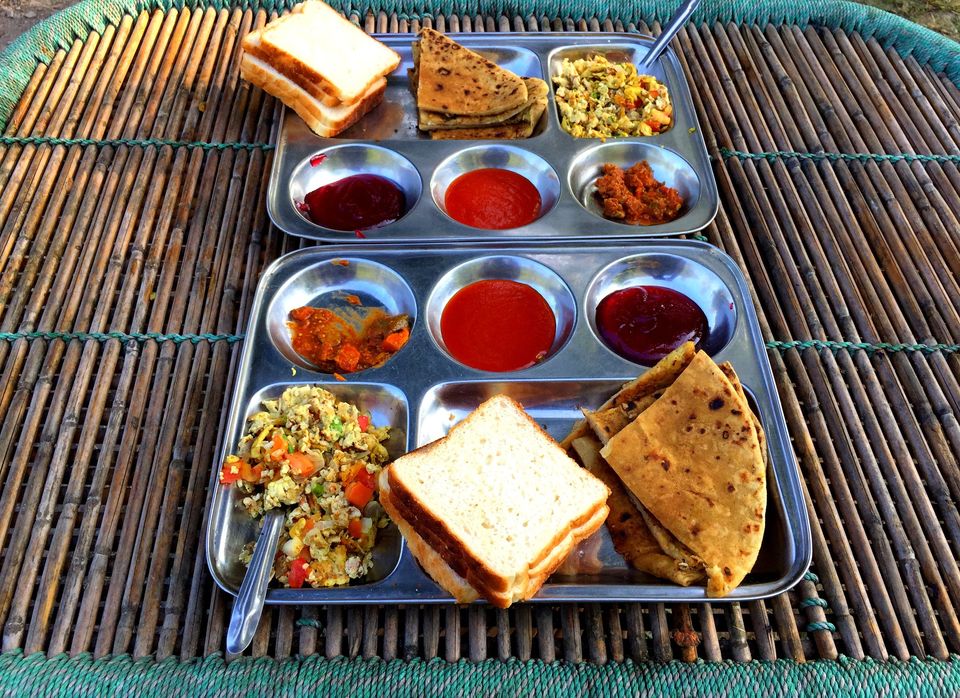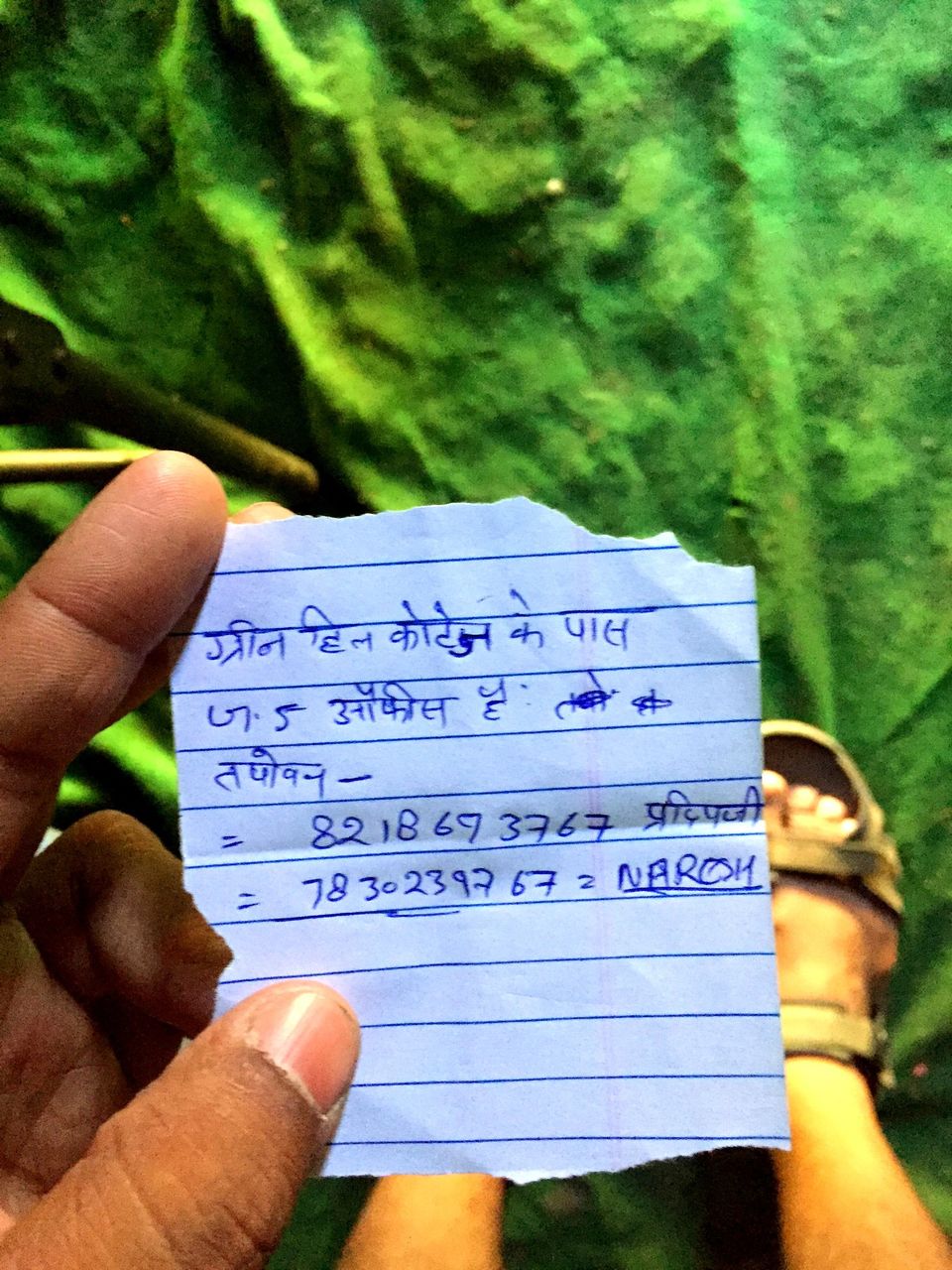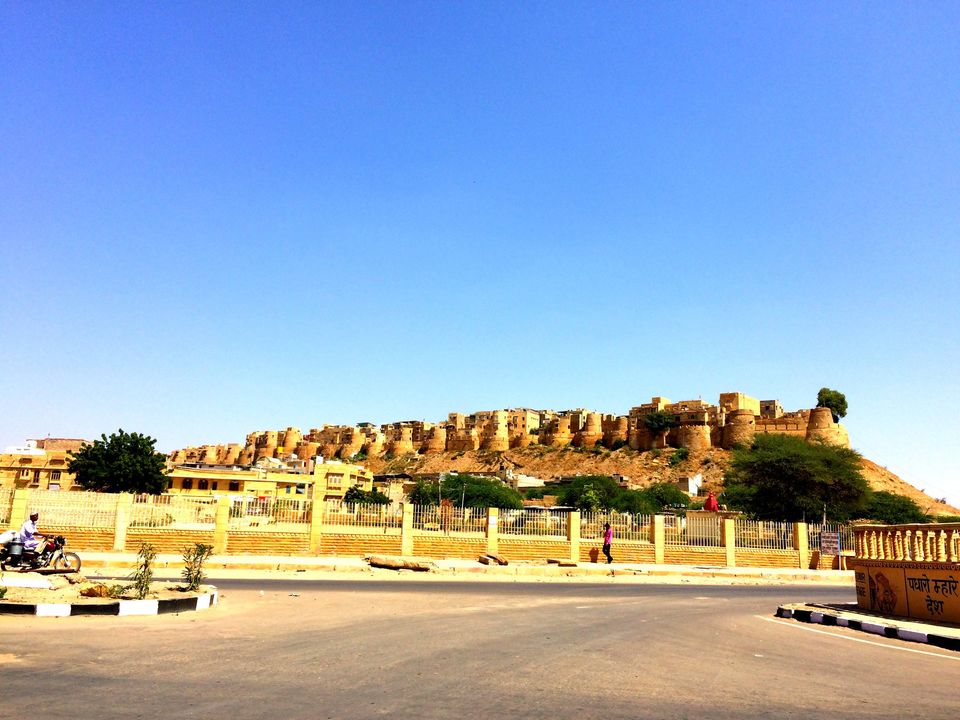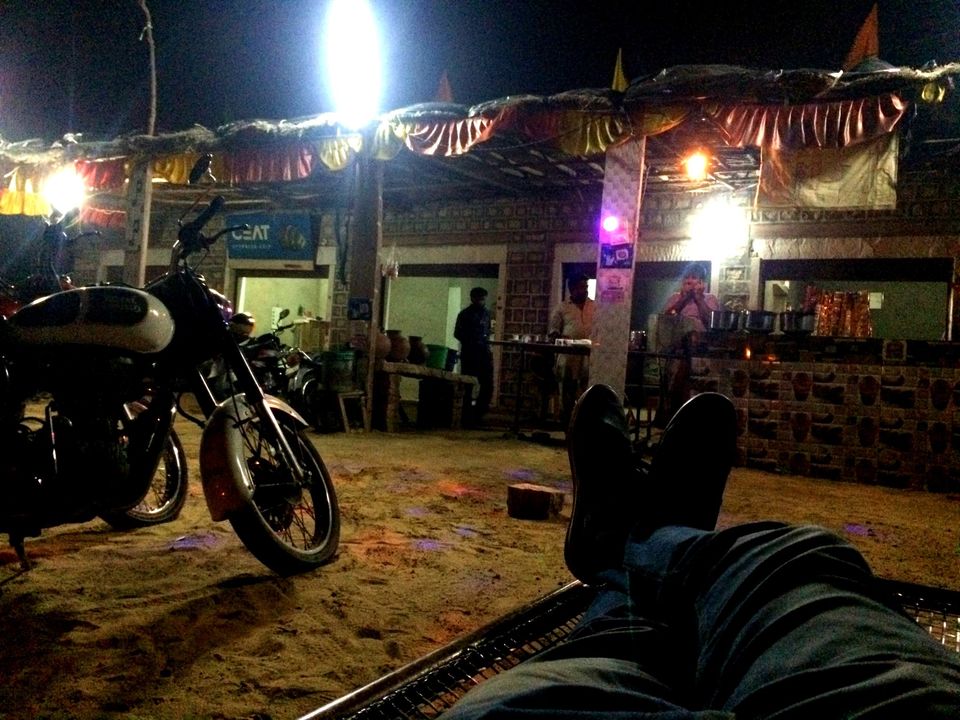 The next day we started around 8 in the morning as we had to cover half the distance from west to east of Rajastan. We took a halt at Nagaur during the 4th night and continued our journey to Jaipur to return the bikes. Before that we decided to go to the most haunted places in India- Bhangarh fort. As we rode up to the fort of Bhangarh in Alwar district of Rajasthan, we passed by the Amber fort. Since entry into Bhangarh is restricted after sunset, we were in a hurry. The ride to Bhangarh fort was totally eerie. We passed through a village that was ostensibly inhabited and strange. The main road was lined with the ruins of once-beautiful havelis and village. To reach the main gate of this haunted mansion, you got to walk a kilometre or two. The first look was 'hauntingly' impressive! We stared at the ruined palace for some time and continued walking. By the time we reached the top, there was an exorcism going on. Few villagers have taken a lady who looked 20 to a tantrik and that was scary with all the mantras and creepy sounds of bats and cats. This is a must visit place as we got some sort of opposite energy than usual.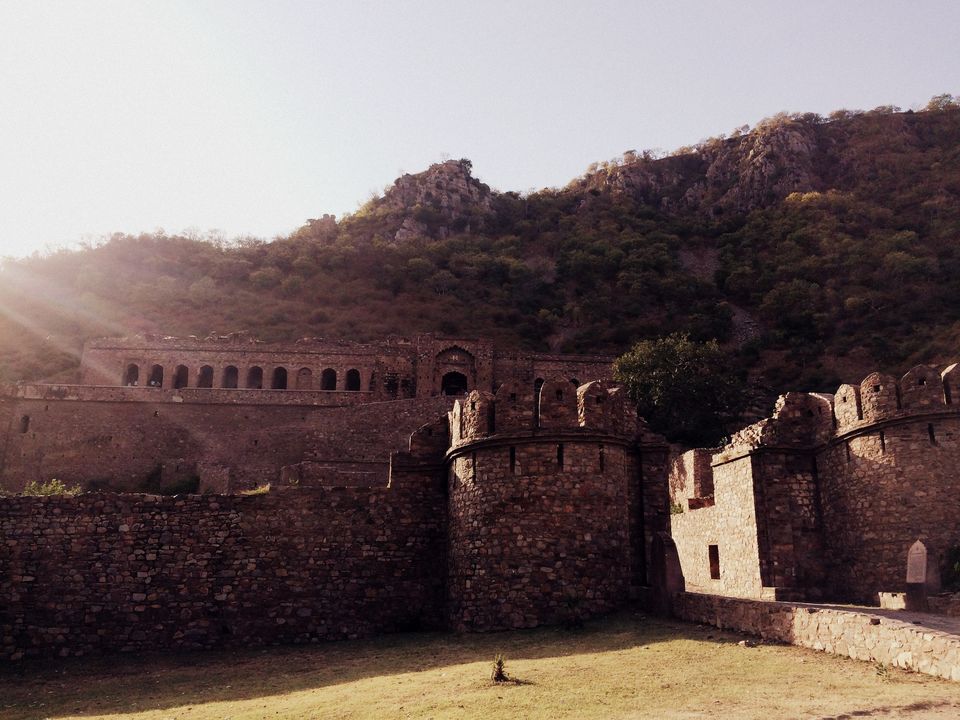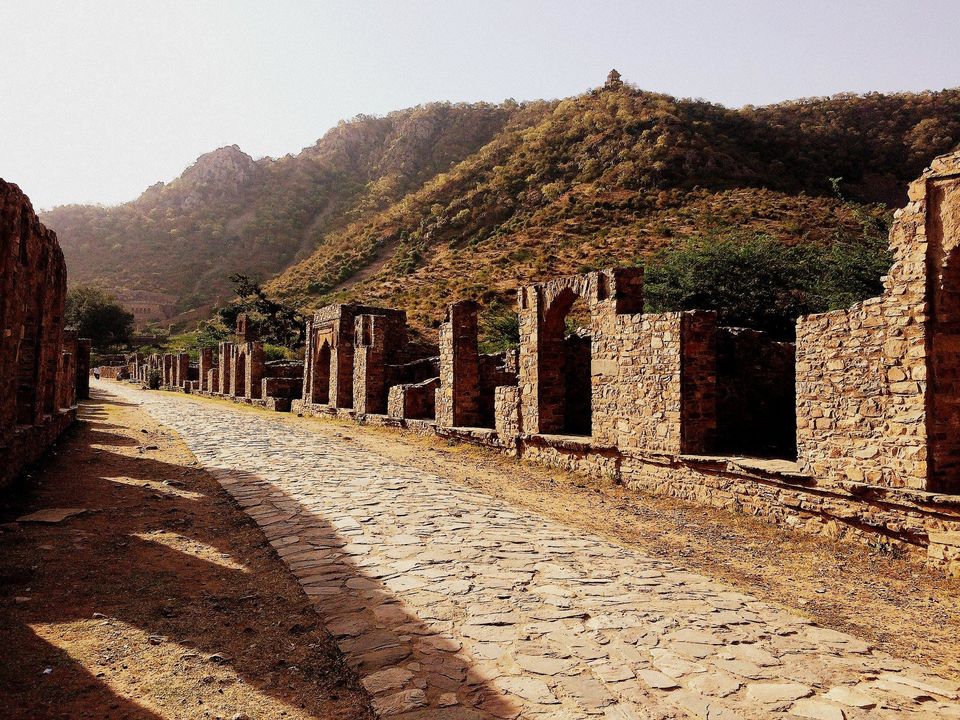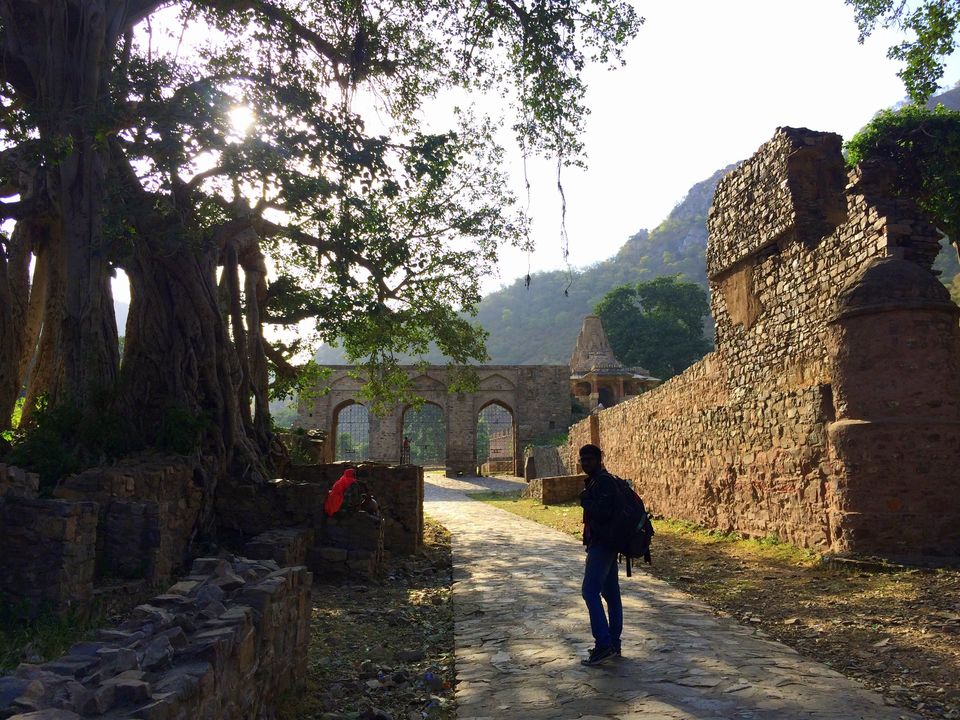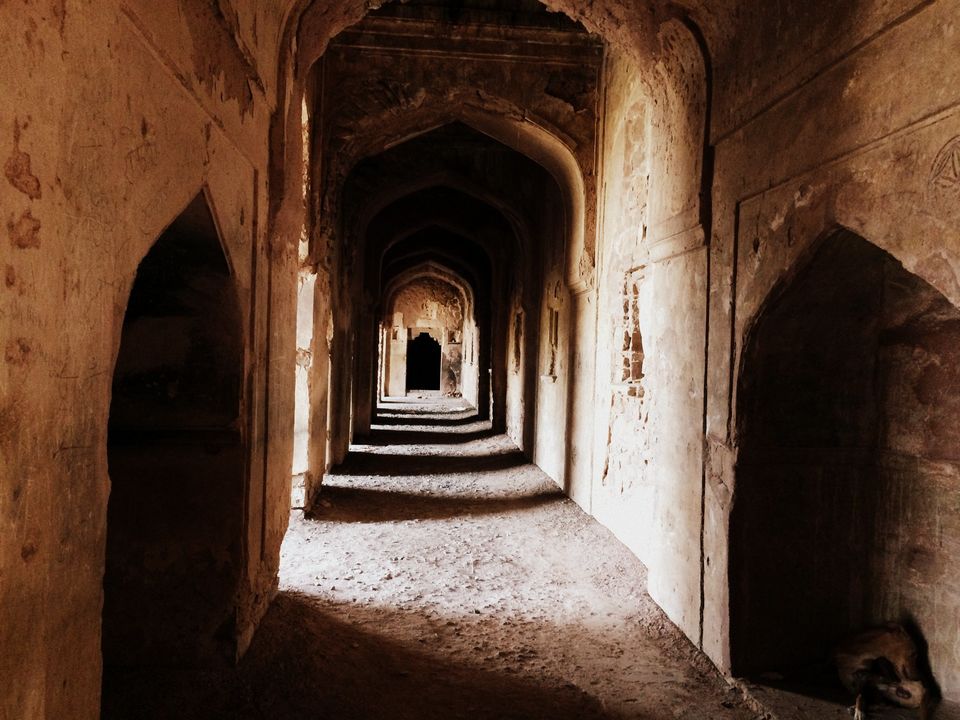 Our next destination was Dehradun. We both were in a peaceful state of mind because Rajastan was checked out from the bucket list! Luckily, we had our college-mate Immanuel Joseph to pick us up from Dehradun to his home-stay and we took a day off for resting and 'chilling'! ;P Yeah a reunion after 3 long years.. We had a nice time with Imman and his fellow mates from UPES. The Maggie shop at the cliff and Malana added more colors to our trip! Next day me and Prakashan headed to Mussoorie and Robber's cave. Robber's cave was an amazing experience and we both took a dip in the natural pool inside this cave. When the sunlight elapse through the gaps of this cave, you will feel like you are in a heavenly place.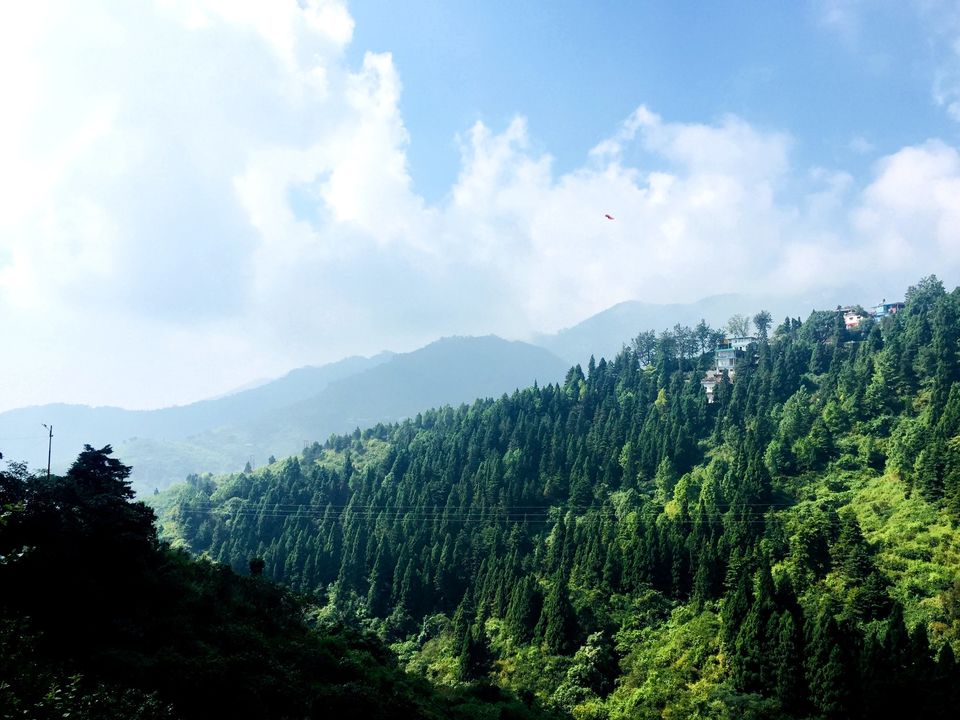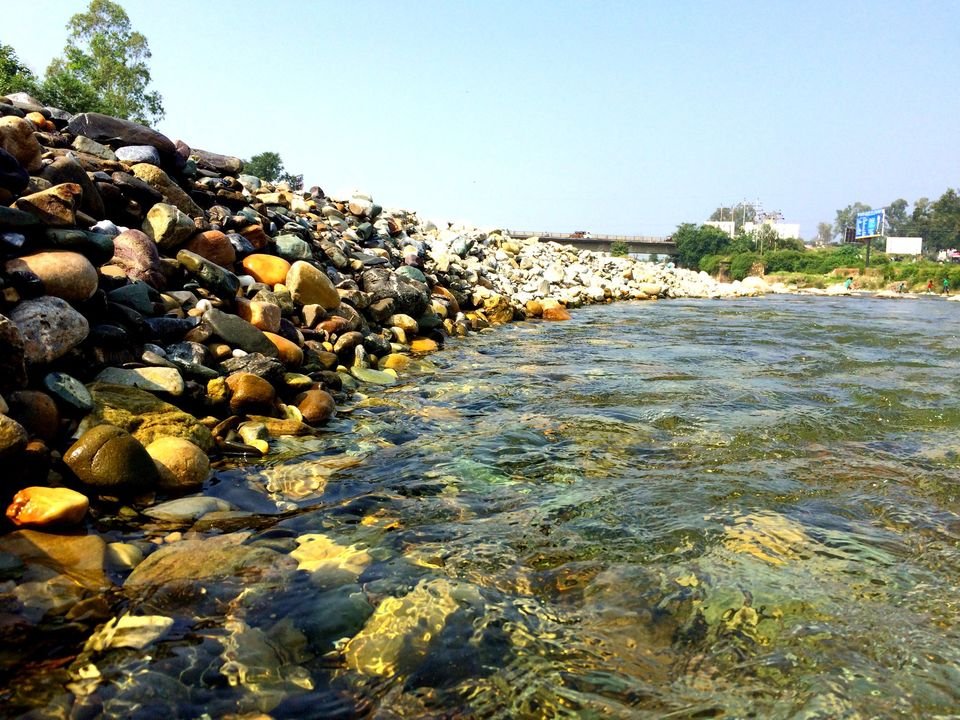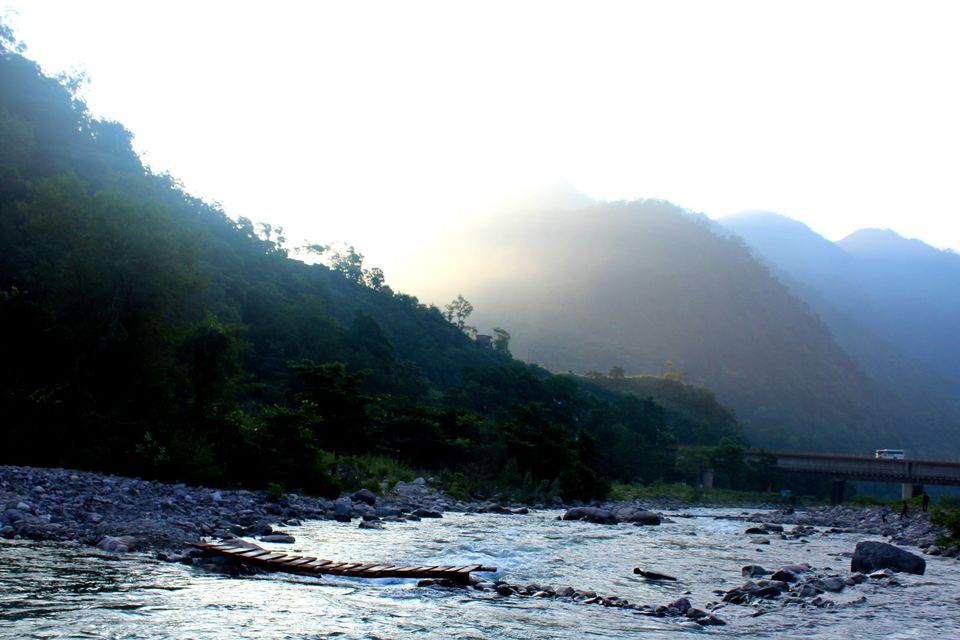 On the third day in Uttarakhand, we kicked off our day with a route map of the 'Gateway to the Garhwal Himalayas'- Rishikesh, which is Located in the foothills of the Himalayas in northern India. The most beautiful thing about this city is that, the sacred river Ganga flows through this state. This trip was meant to be an adventurous one, so we had to tick off Bungy jumping, River rafting and Cliff jumping. The highest fixed platform BUNGY JUMPING (Bungee) in India is at Rishikesh, where the jumping is done from the height of 83 meters which is roughly 273 feet and equivalent to jumping from a building approximately 22 stories high. Imagine a free fall from a 22-storied building and the rubber cord to your ankle holds you when reaches the 2nd floor's height! Aaah.. don't think that it's over yet, you bounce back at least 2-3 times where you take a 1 second halt in the fresh air like a Tom and Jerry movie stunt. The adrenaline rush will be high from the time of 'leap of faith' till landing our body in river Ganges. After achieving a badge and certificate for 'dare to jump', we headed back to Rishikesh city for the most adventurous river rafting in India, which was 25 KM long through the mystique of the Ganges. An adrenaline pumping activity in the midst of a breath-taking scenery of the Shivalik Hills and the Ganges, river rafting is an engrossing encounter to adore the divine beauty of nature in adventurous Rishikesh. The rapids on the go will test your courage and we both jumped into the freezing water and did an underwater swim through this forceful current. We got a great chance to do the Cliff jumping when we took a break during the river rafting adventure, where you dip in the river Ganges about 12 feet deep and bounce back ;) After bidding goodbye to all the Uttarakhand buddies, we left for Delhi IGI airport and board our flight back to Bangalore.