California is one of the most prosperous states in the United States. Their progressive economy, annually increasing business investments and continuously developing market sectors is the reason behind the state's fast-paced growth. One key player which contributes to the state's relentless success is the famous city of San Francisco. At the core of San Francisco lies thousands of business establishments both small and huge corporations. The city is a popular destination for investors and entrepreneurs searching a place in starting a business.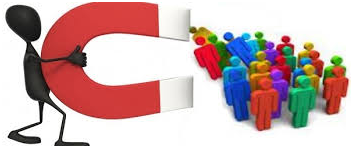 The attractive economy of the city is one big factor that influences all small and successful tycoons alike to congregate in the heart of San Francisco. It is one of the reasons why you are highly interested to build a startup company in this market. Albeit, choosing San Francisco as your business location is an excellent idea, you could not ignore that challenges you have to encounter in this industry. The marketing in San Francisco is intense that you will have to employ every single marketing skills and knowledge you have up your sleeves. Then, in this kind of situation what can you do to let your business survive and attract customer attention? Using effective marketing solutions is the key to gain the attention of target consumers. There are various marketing tactics that you can employ for your business.
However, expect that not all of them will turn out successful. Before selecting a specific marketing strategy, make sure to do enough research concerning the advantages and drawbacks of each specific approach. Doing so will help to guide you in selecting an excellent marketing solution that matches your business. In a city like San Francisco, the most effective approach of advertising is through the social media and direct mailing. The Social Media Nowadays, social networking sites like Facebook and Twitter are not only used for socializing. The social media has turned out as an effective outlet for marketing purposes of businesses. Using the social media advertising is cheaper and practical. Placing just one advertisement on your page can reach your target customers in no time. Moreover, if your potential customers are young adults, the social media is the best way to connect with your customers.
Direct Mail Marketing
-Sending advertising mail is a traditional form of marketing technique. For many years, entrepreneurs have been using this tactic to attract customers. Mail advertisements include notice of the company's current promo deals as well as important business information. If you are a new business in the area, direct mailing is a good way to introduce your business. It is more affordable rather than creating commercials. However, you have to be careful in using direct mail advertising. Select a reliable a direct mail agency San Francisco to guarantee that your mail is sent at the right time to the correct households. The I Print N Mail is a trustworthy direct mail service for businesses. They render quality mailing services for many years wherein most of them are for business purposes. Aside from this, the I Print N Mail also offers a wide array of marketing solutions to help you achieve your success.