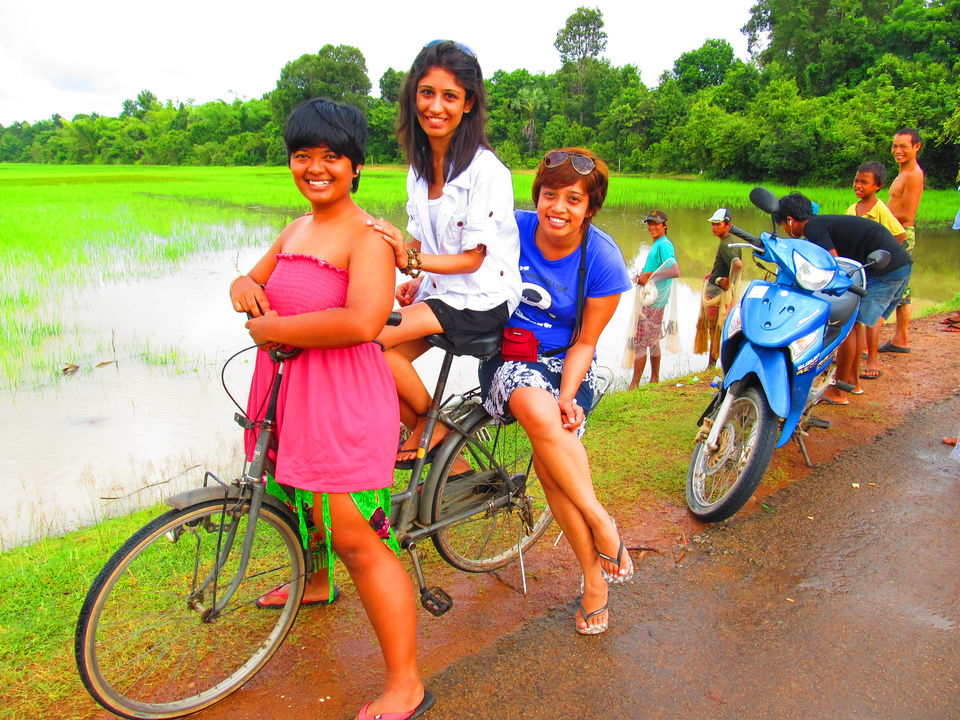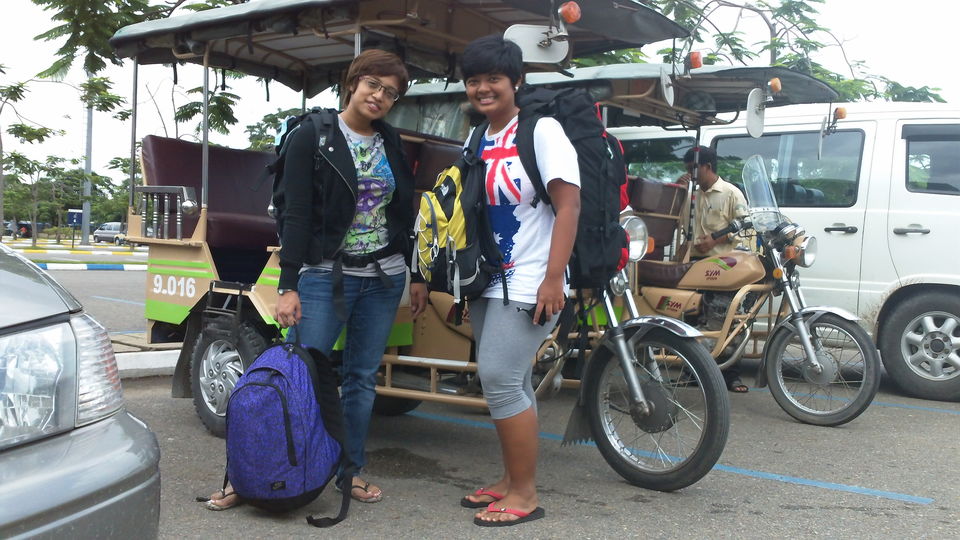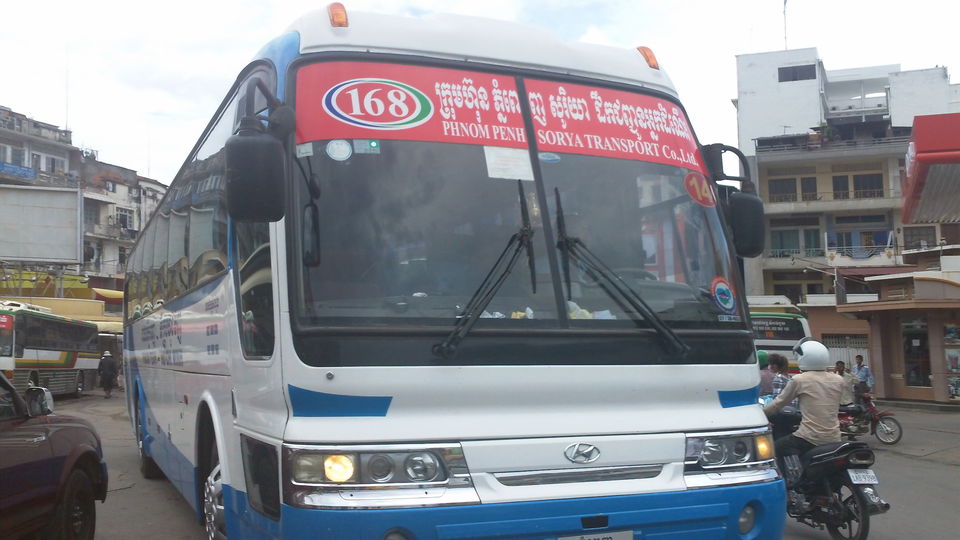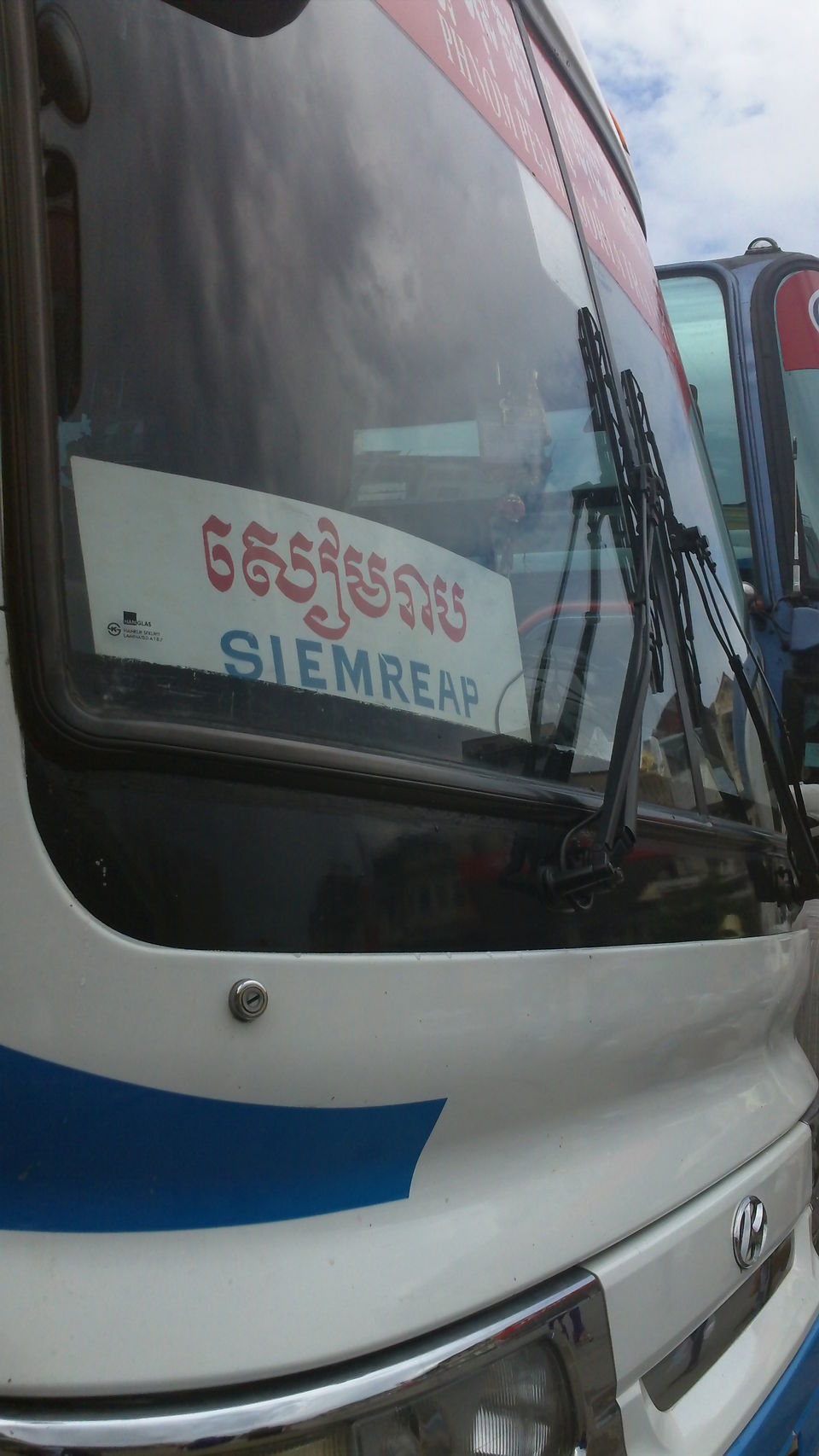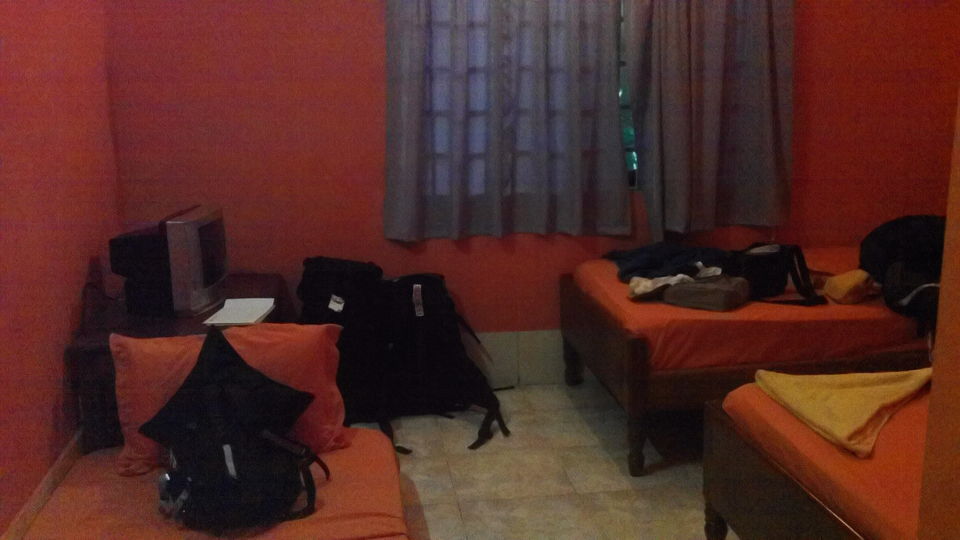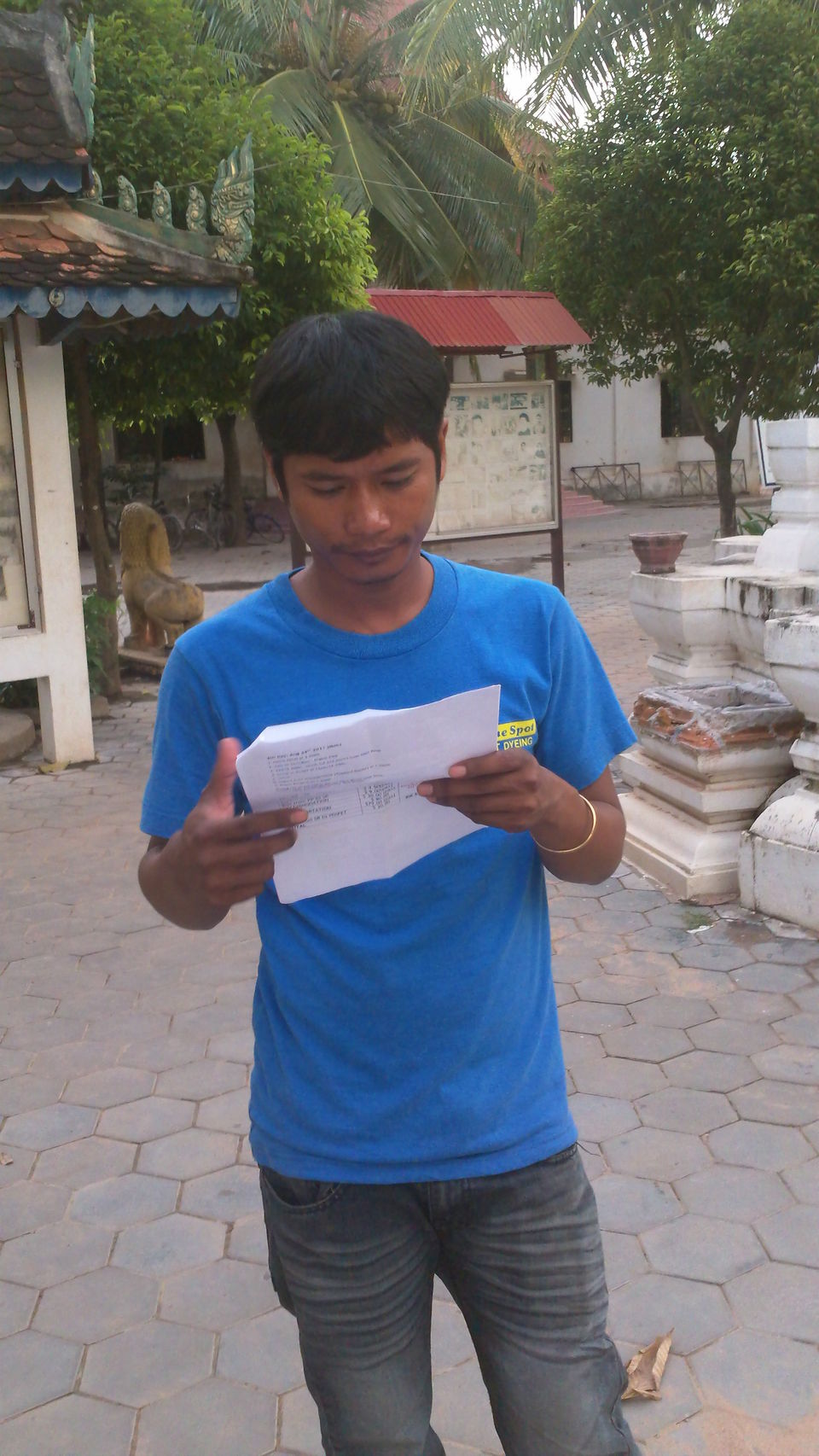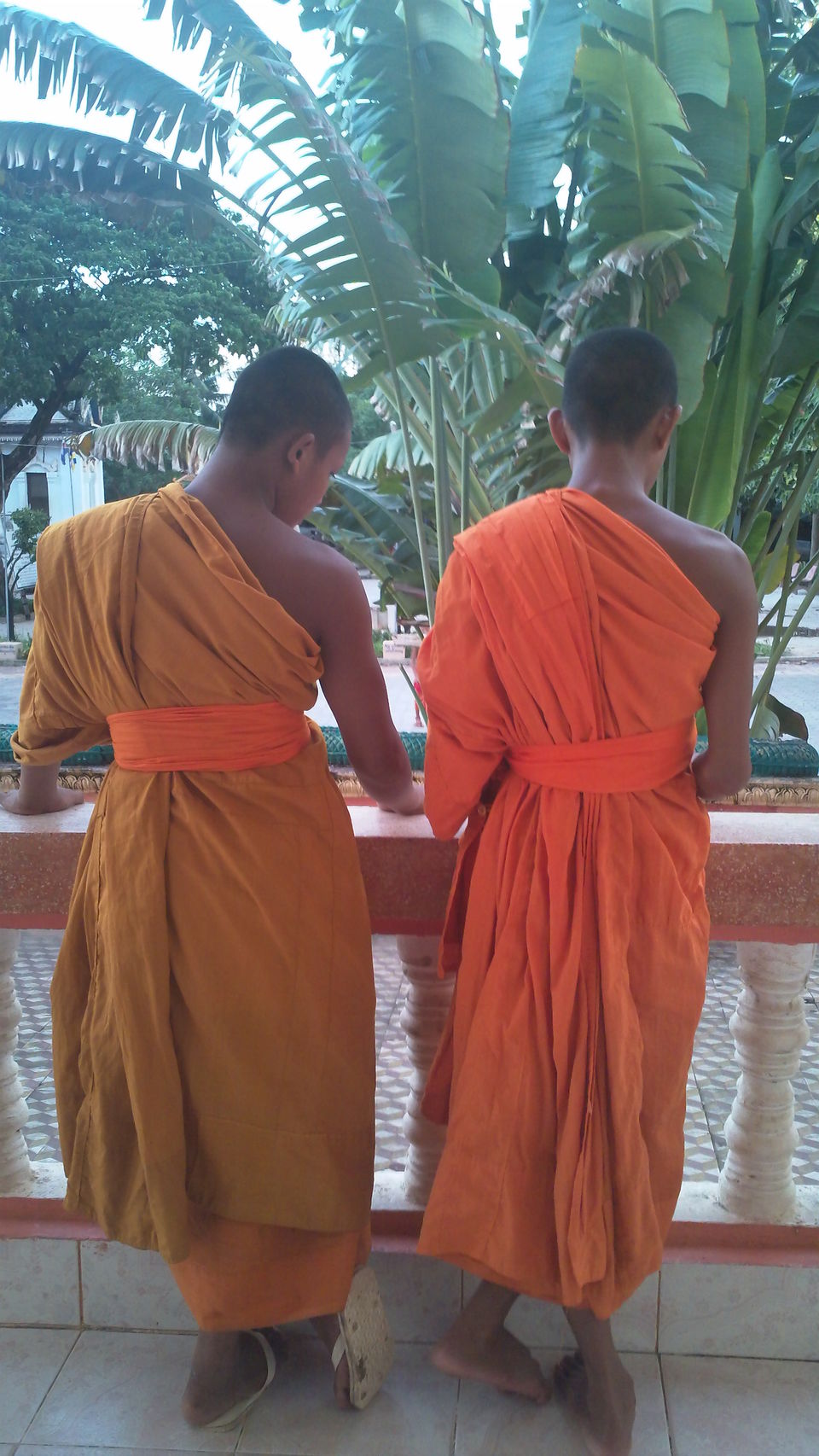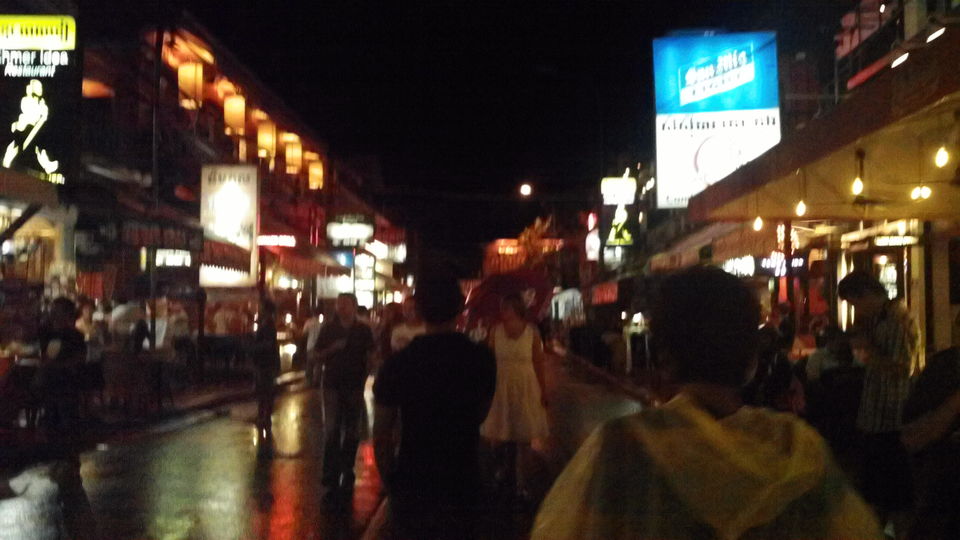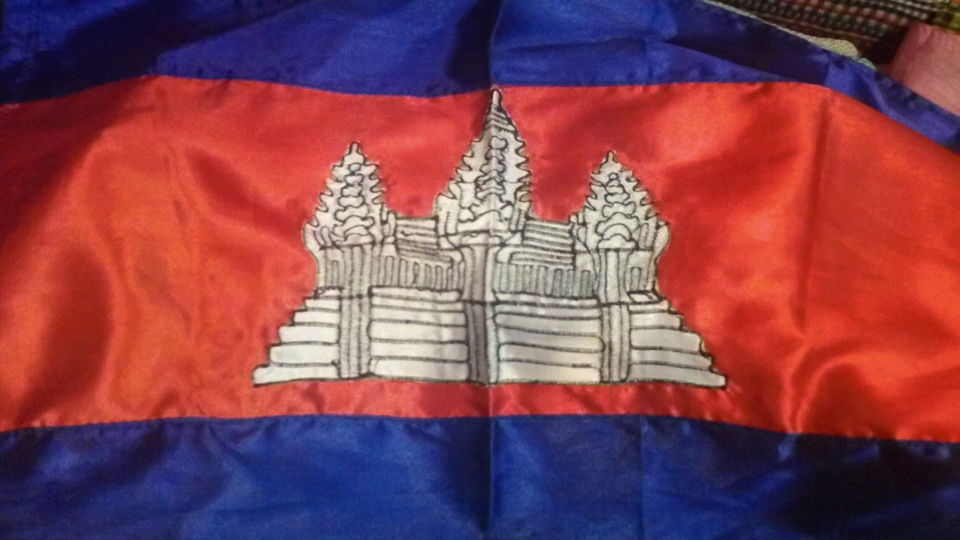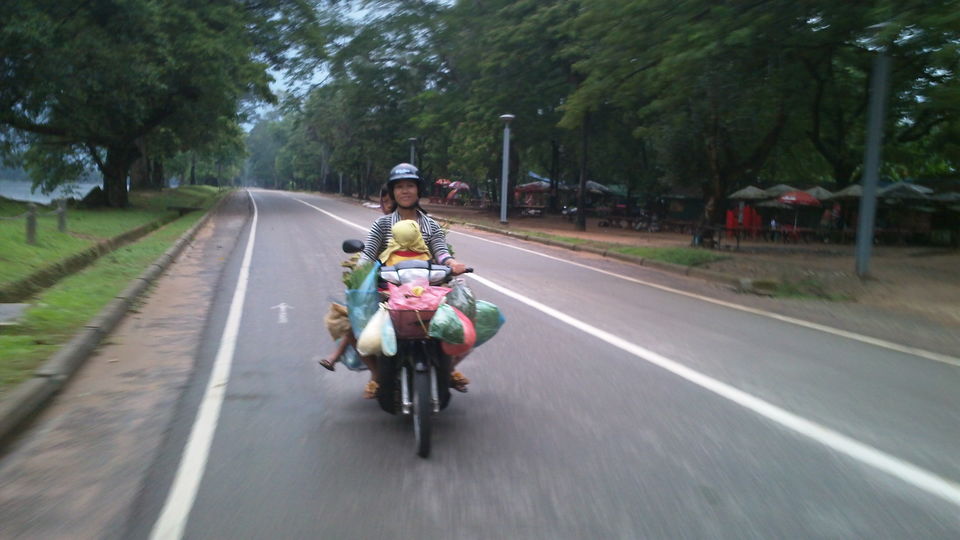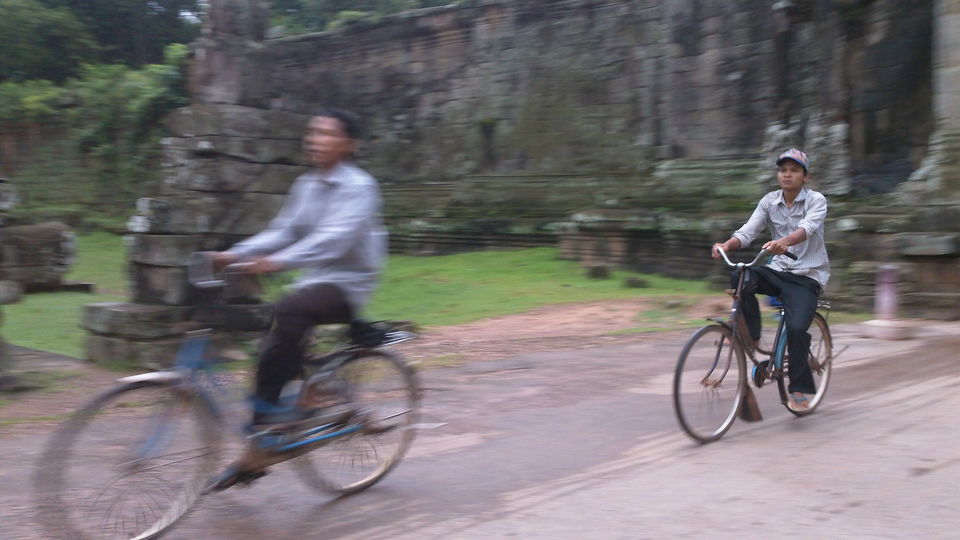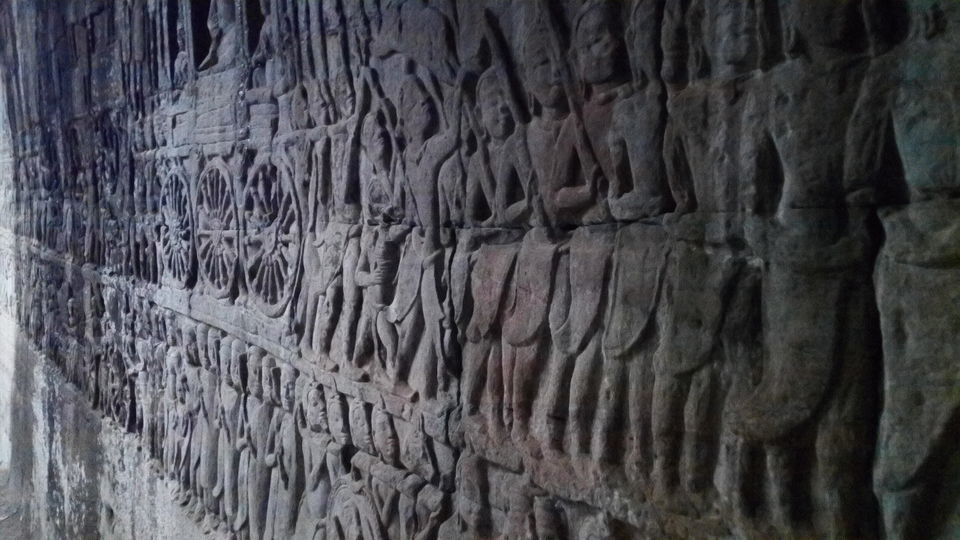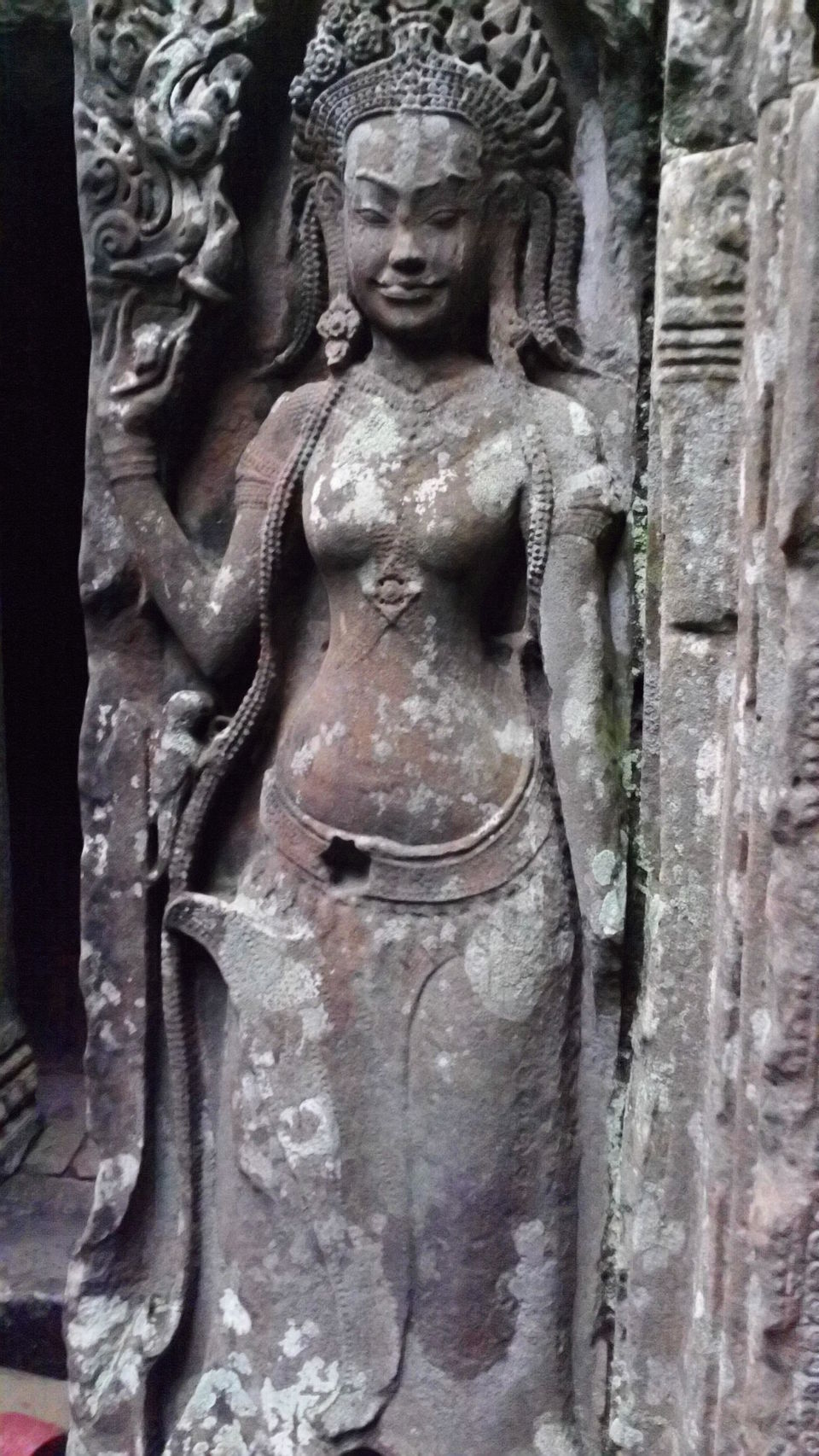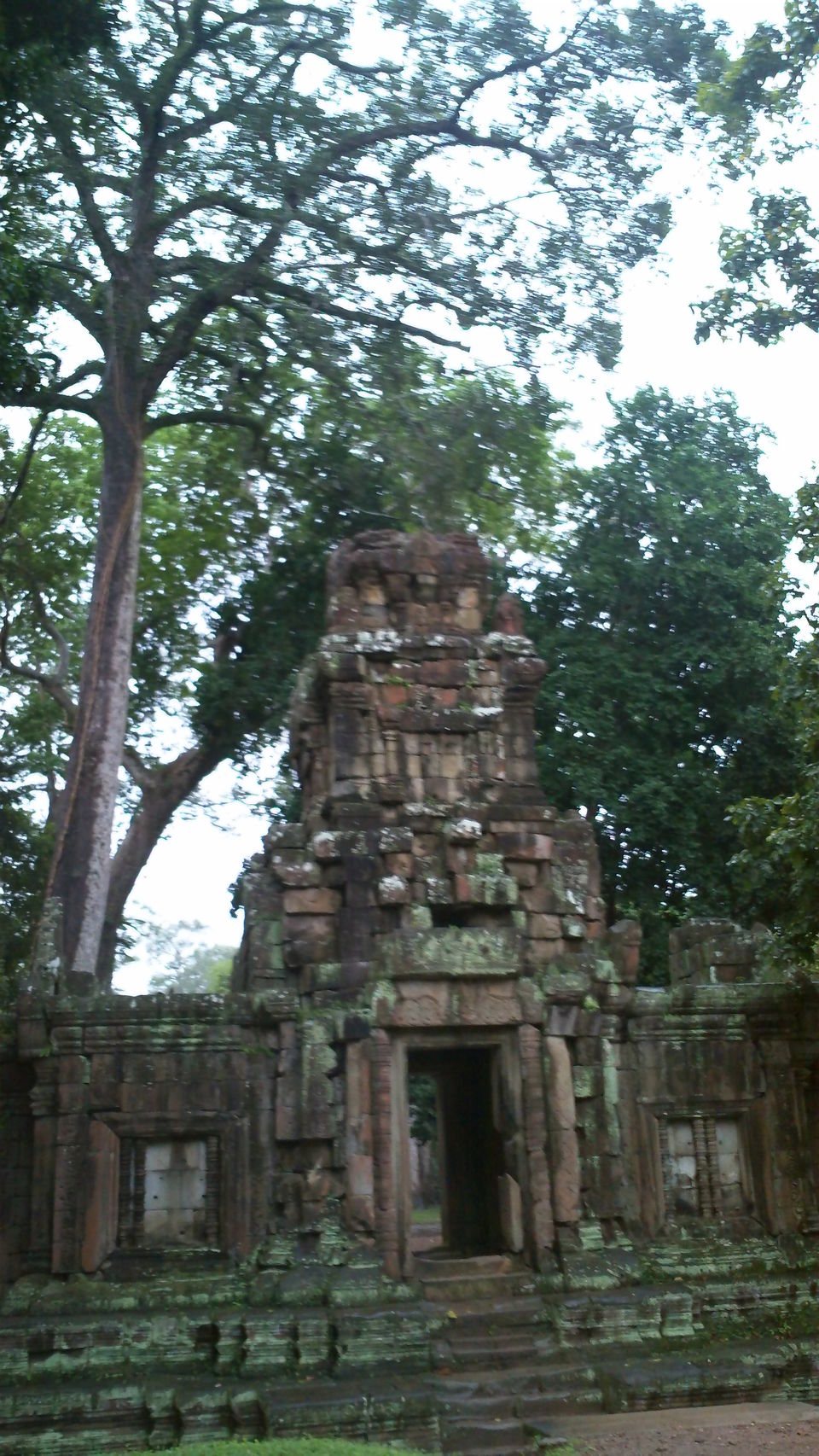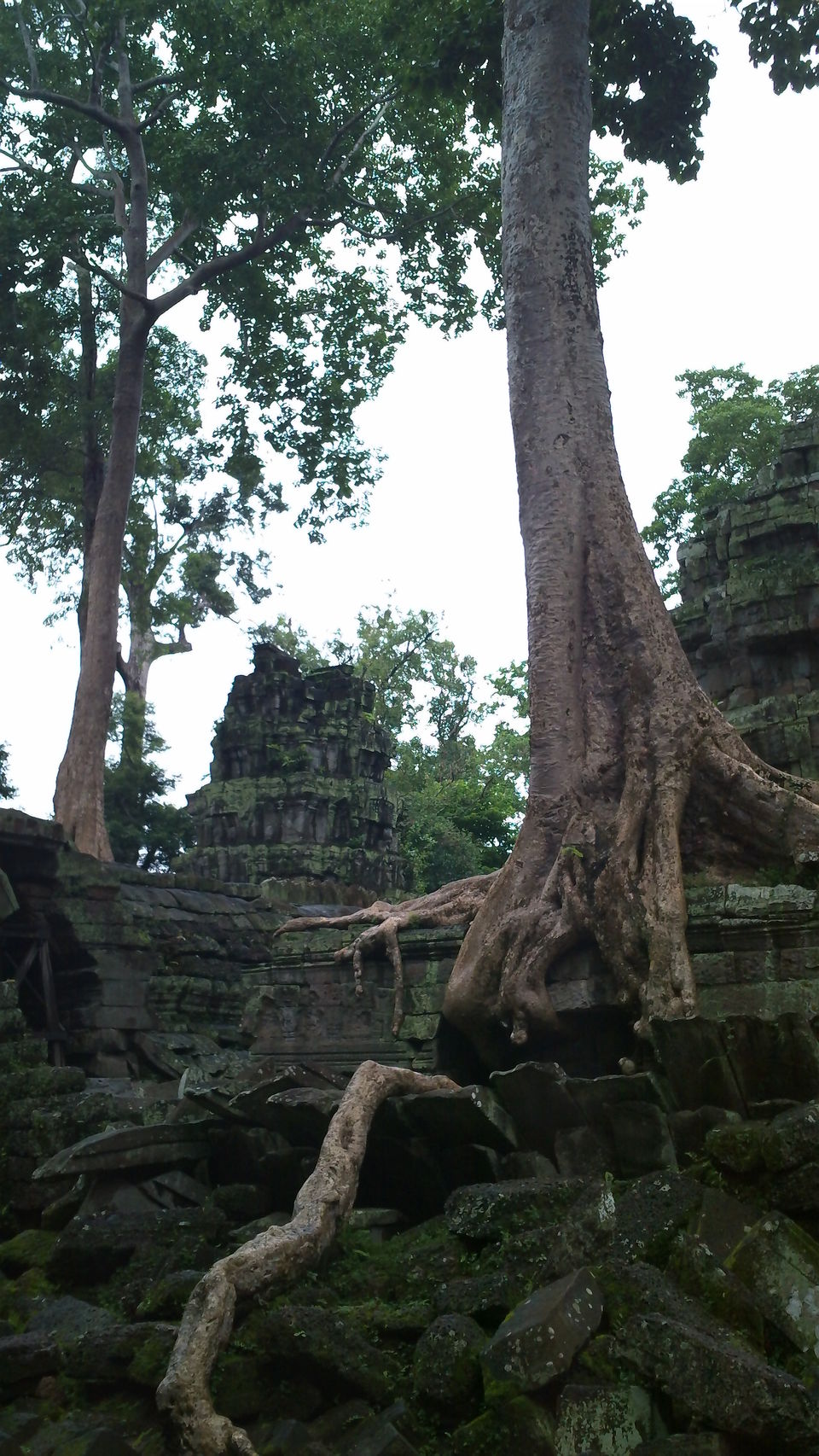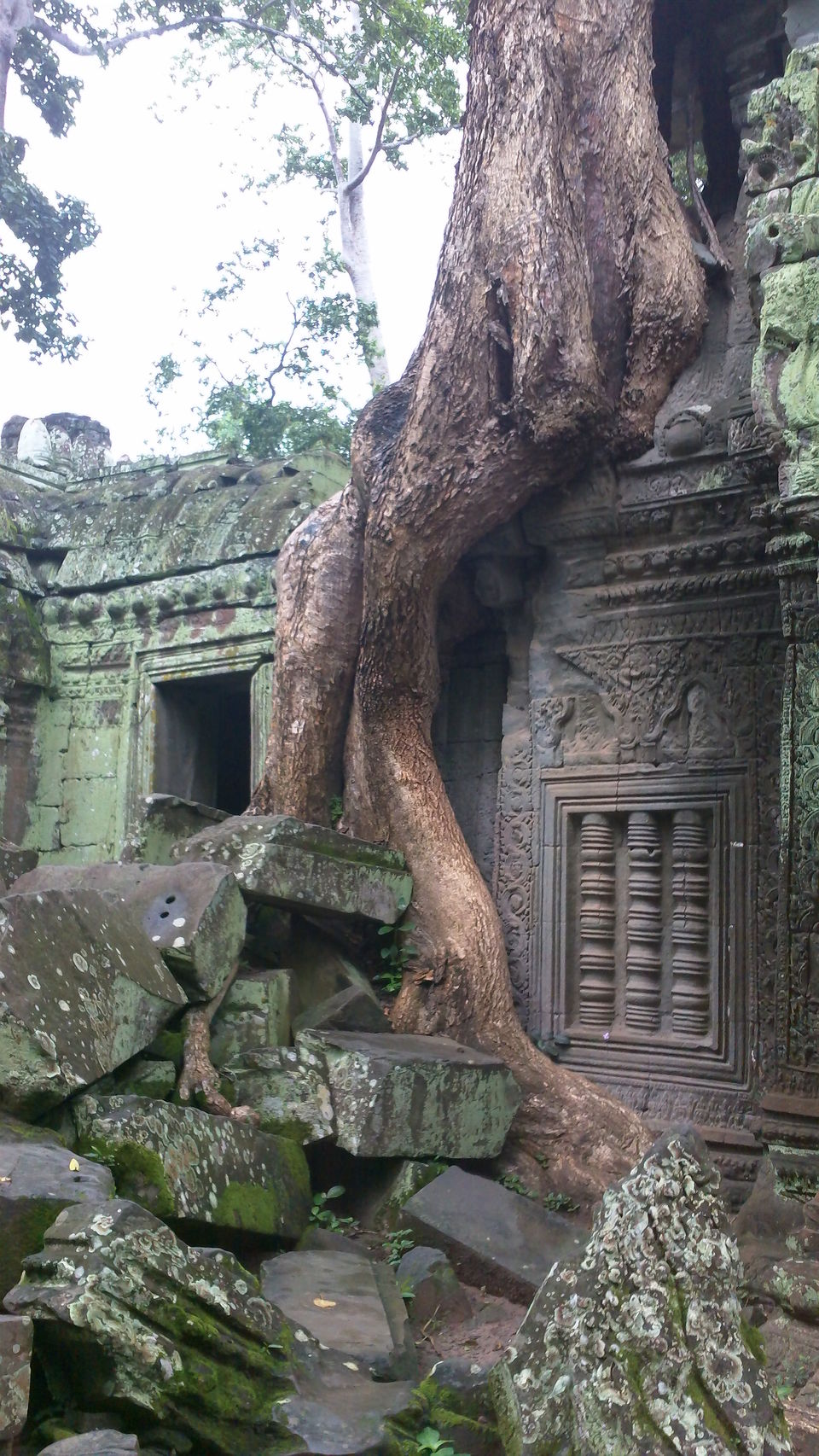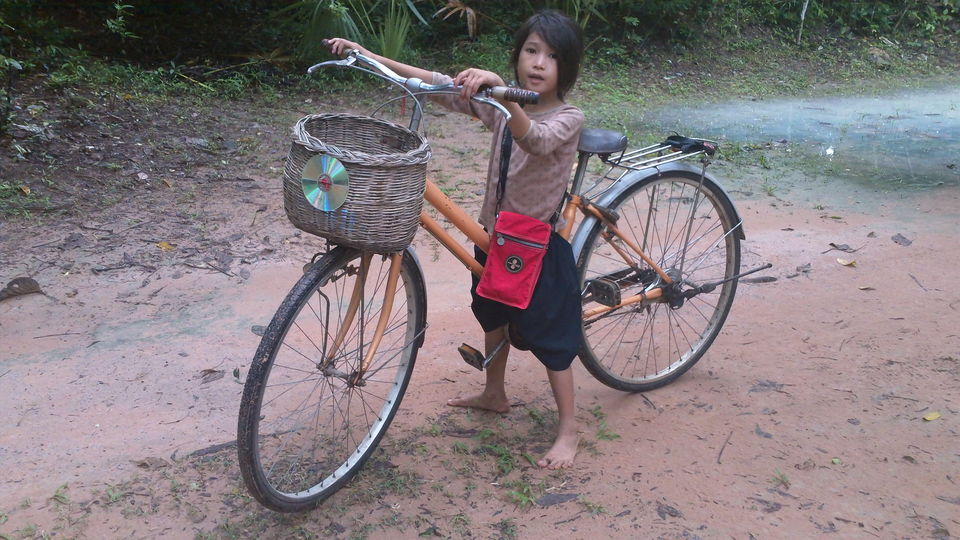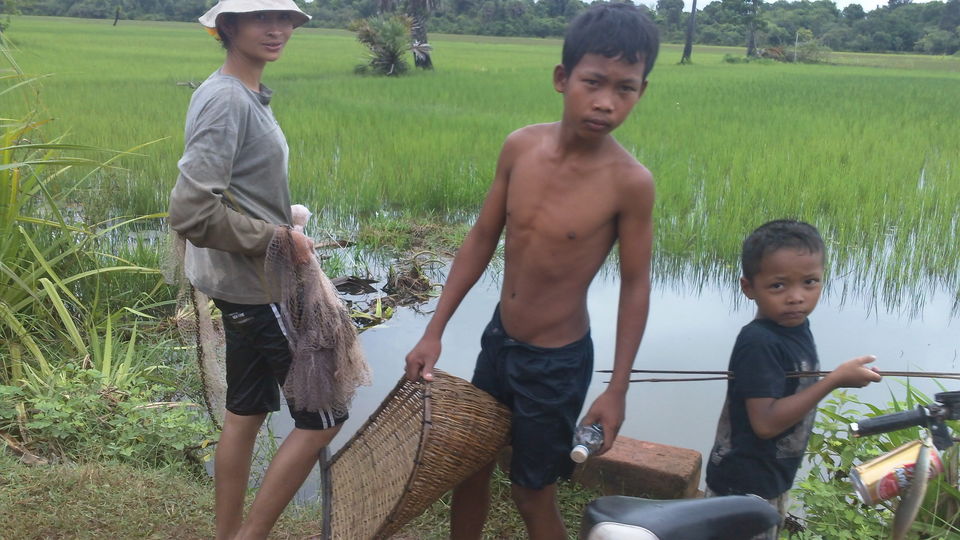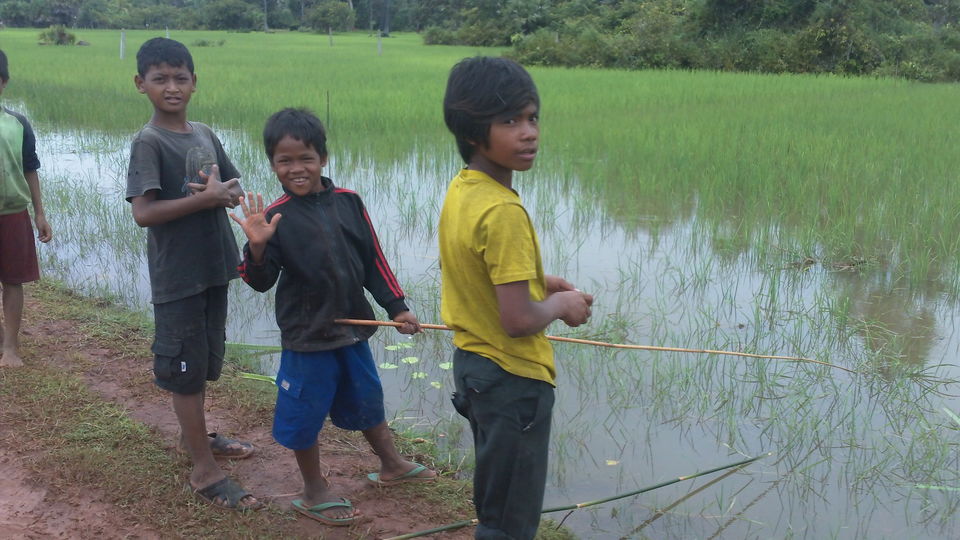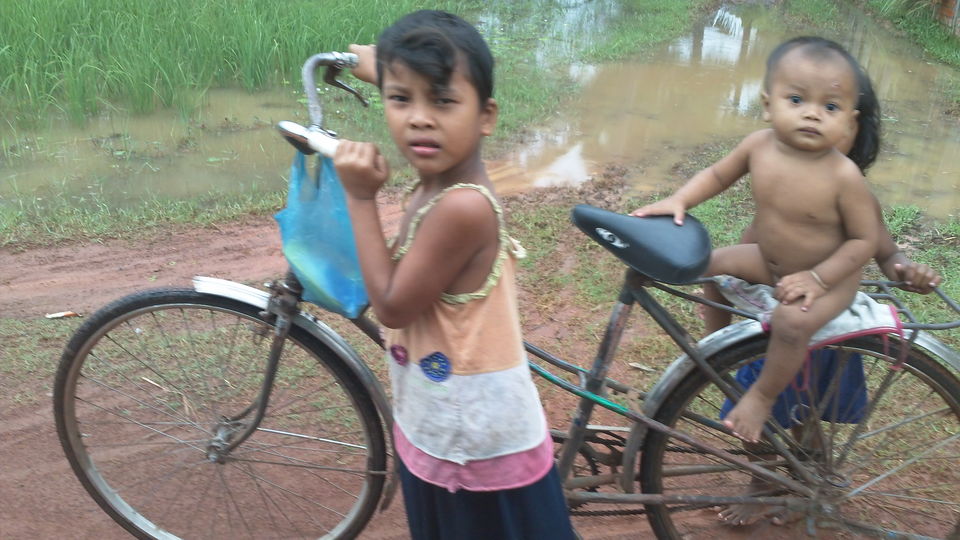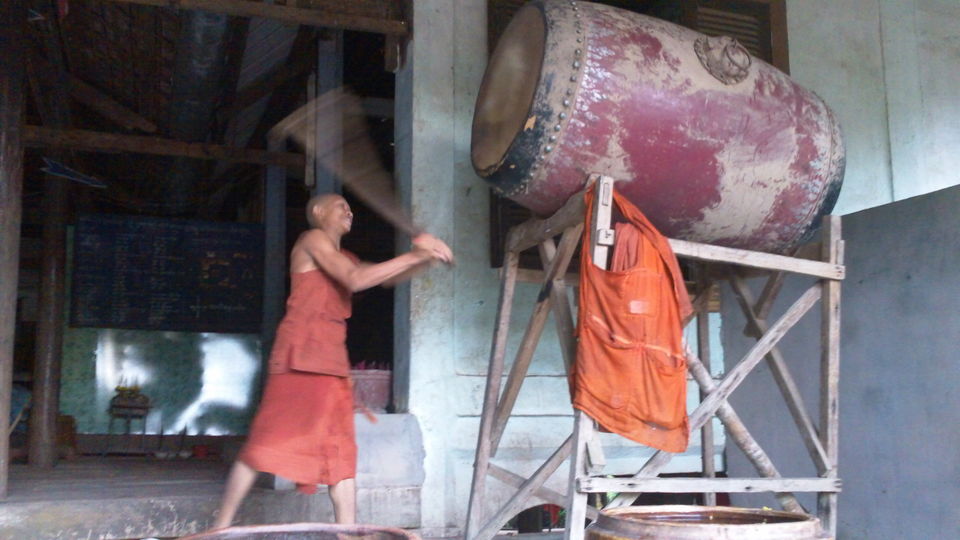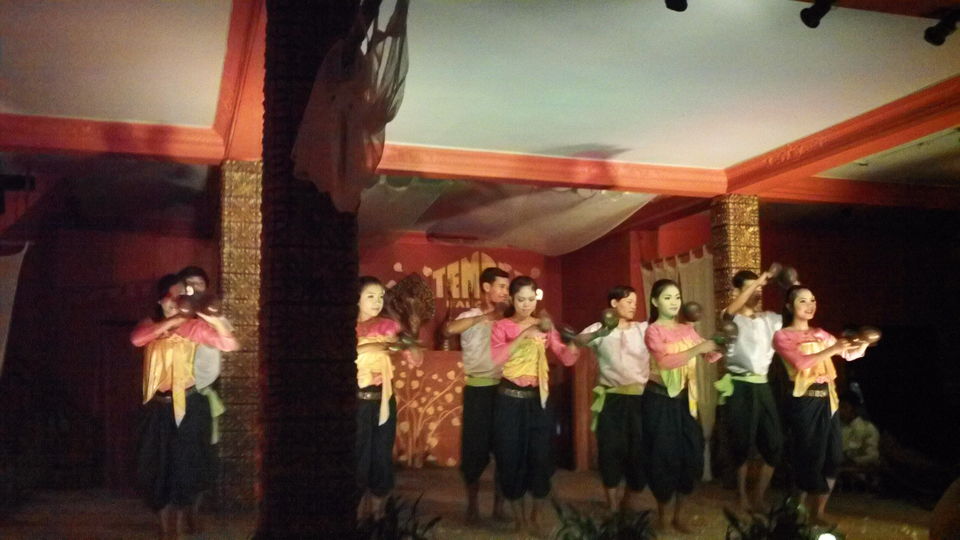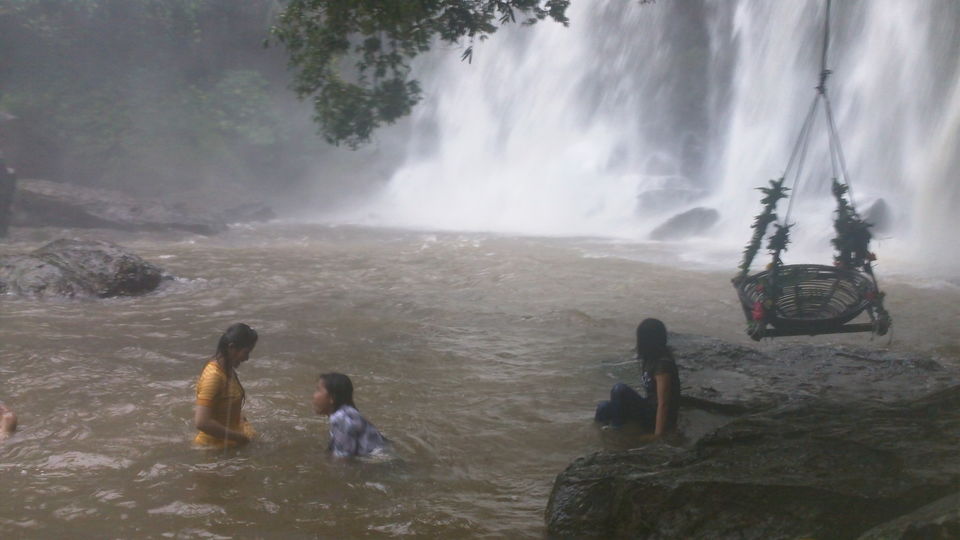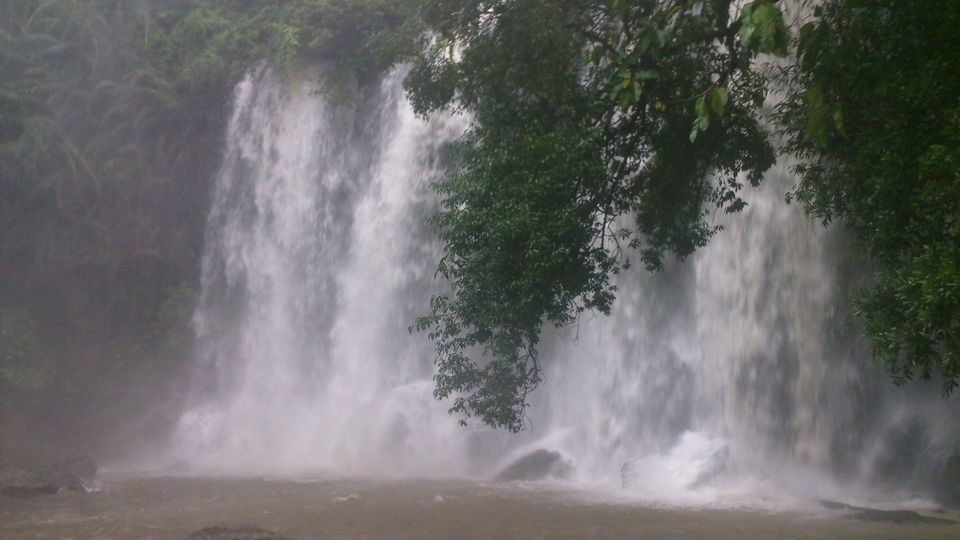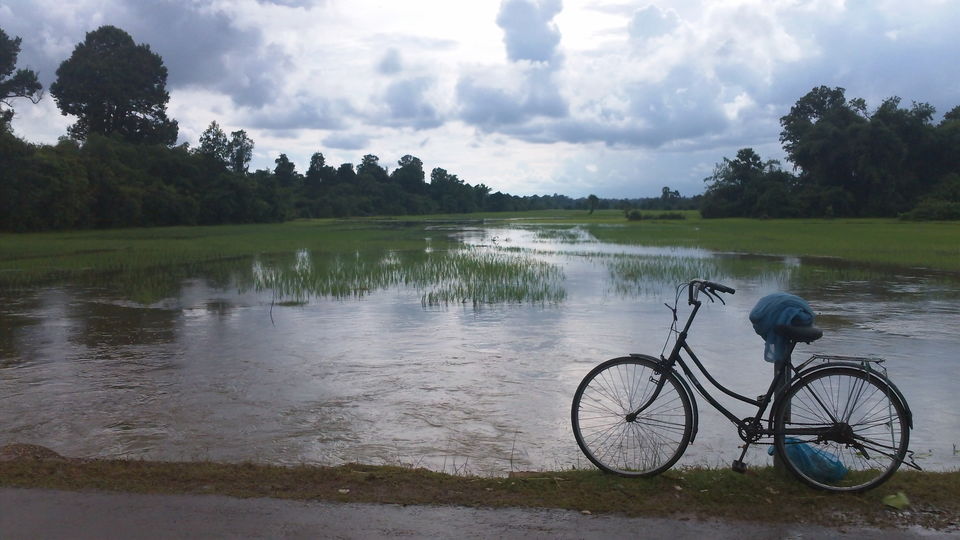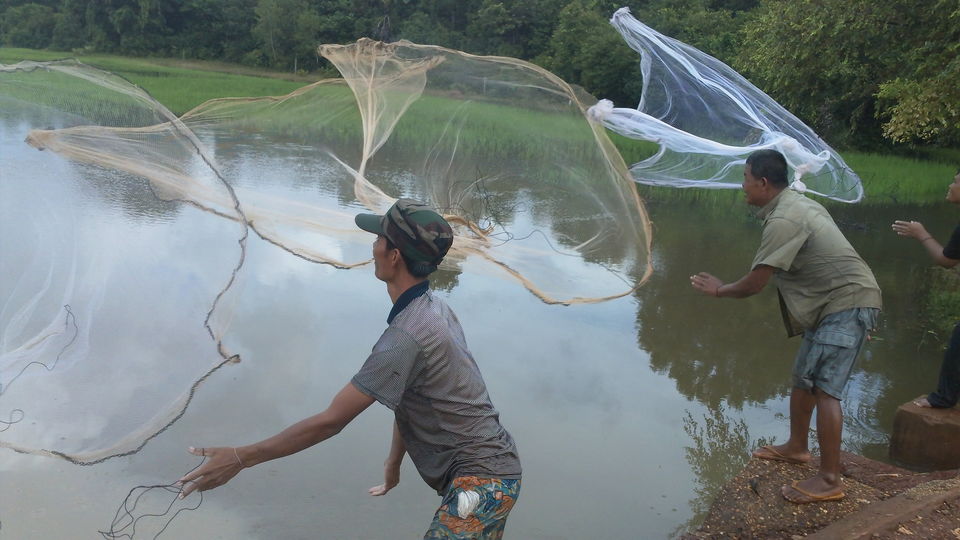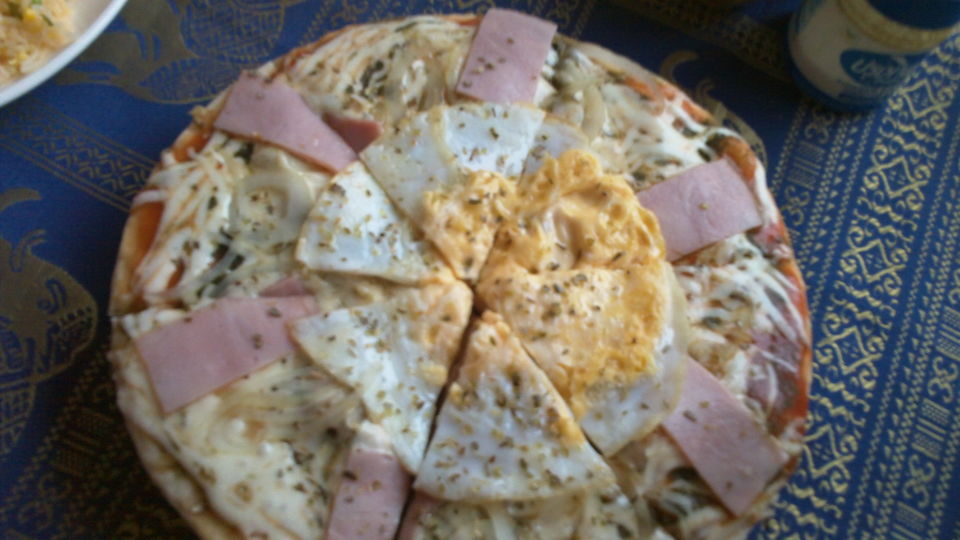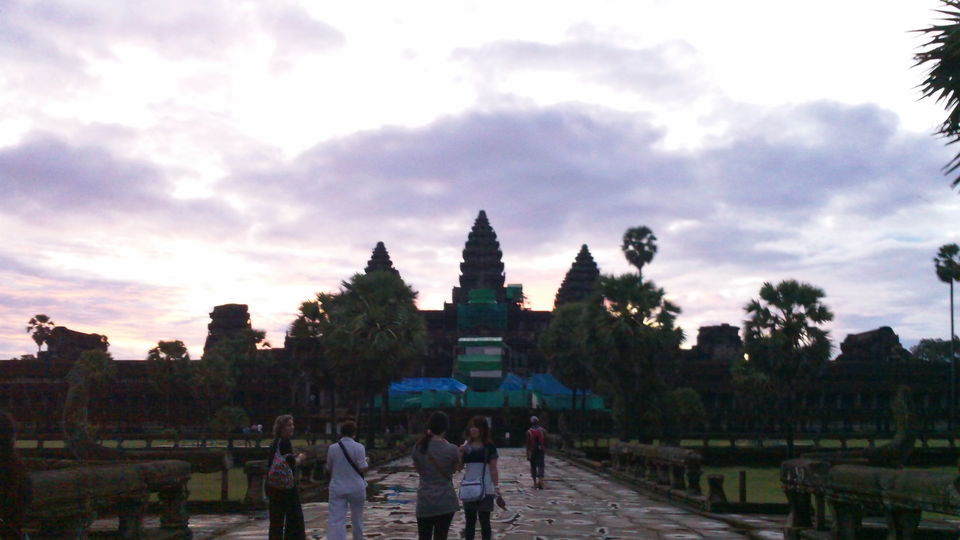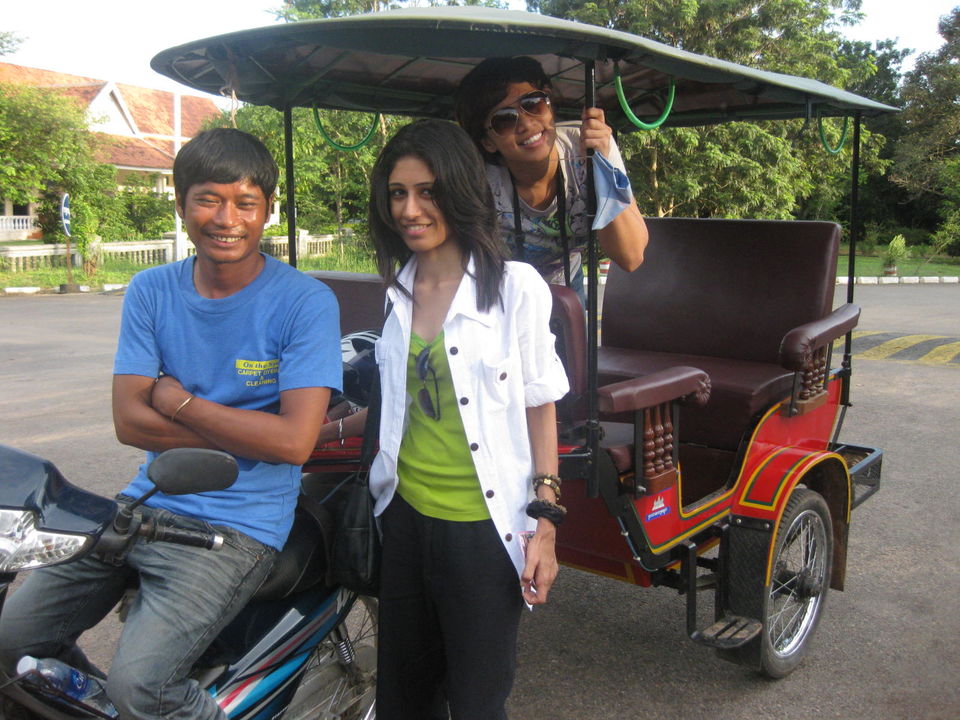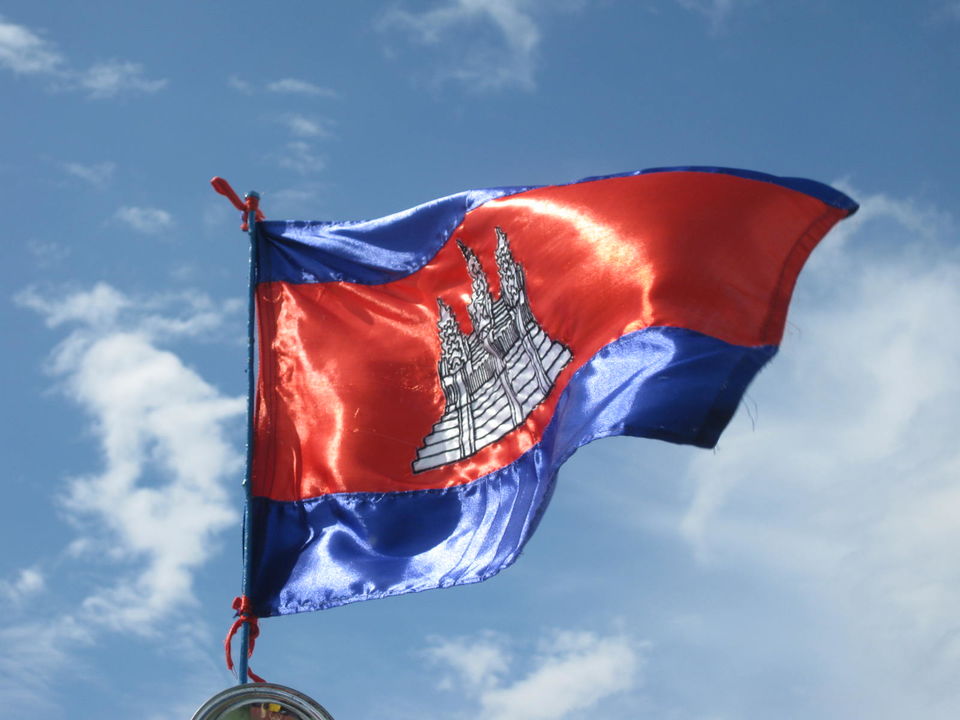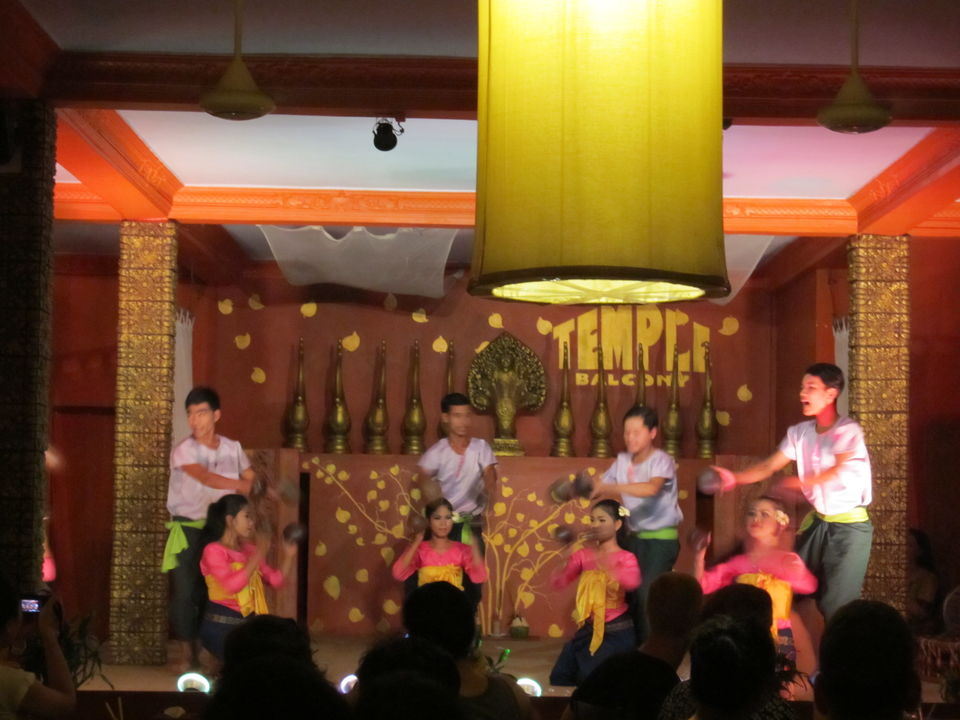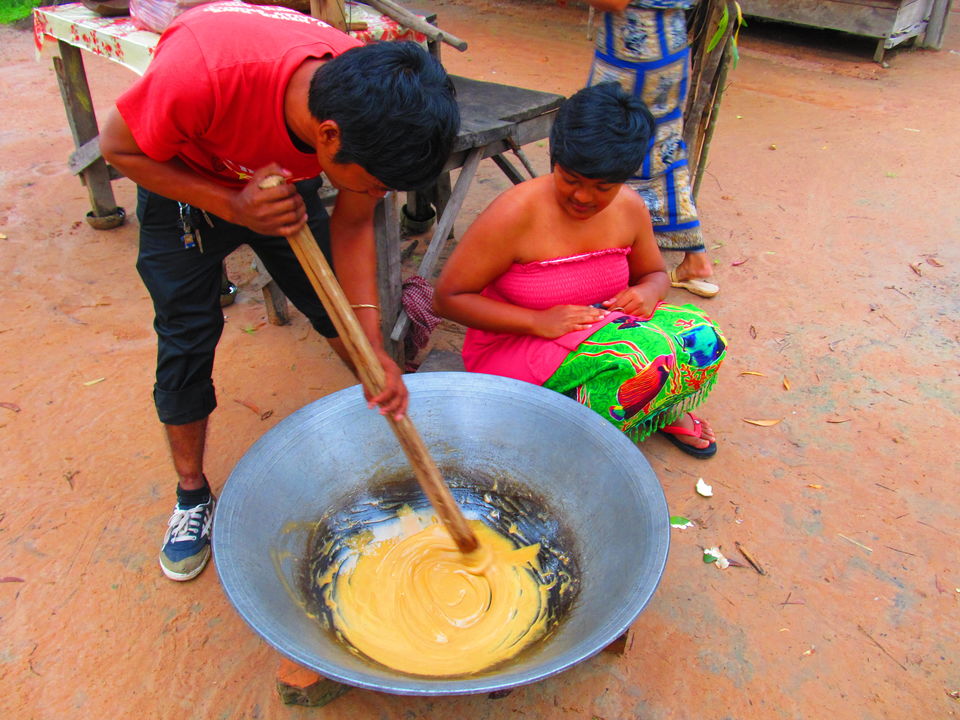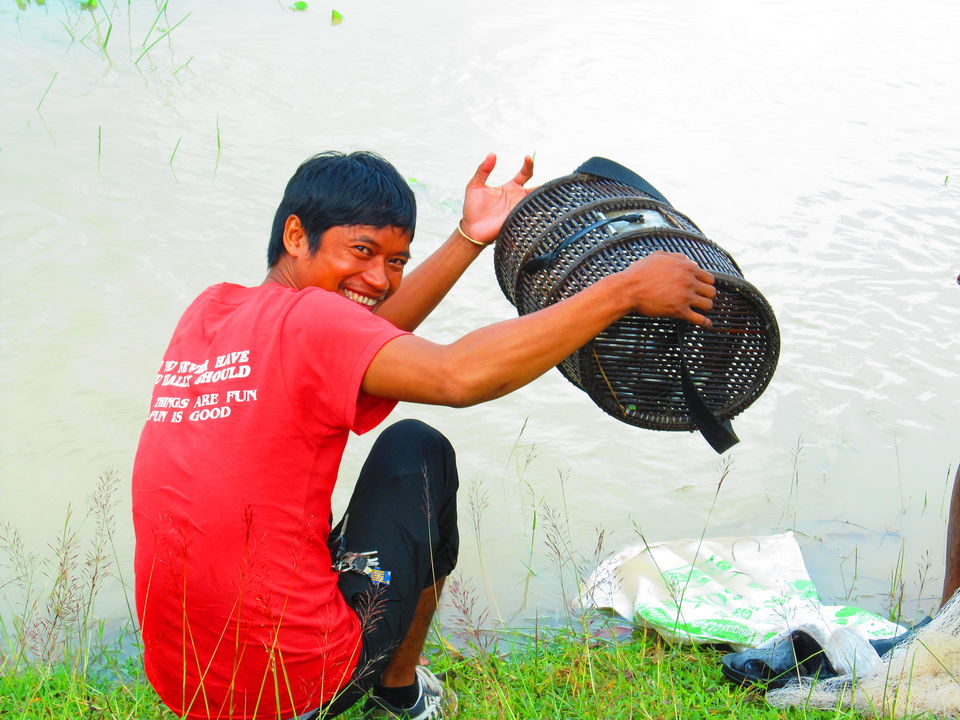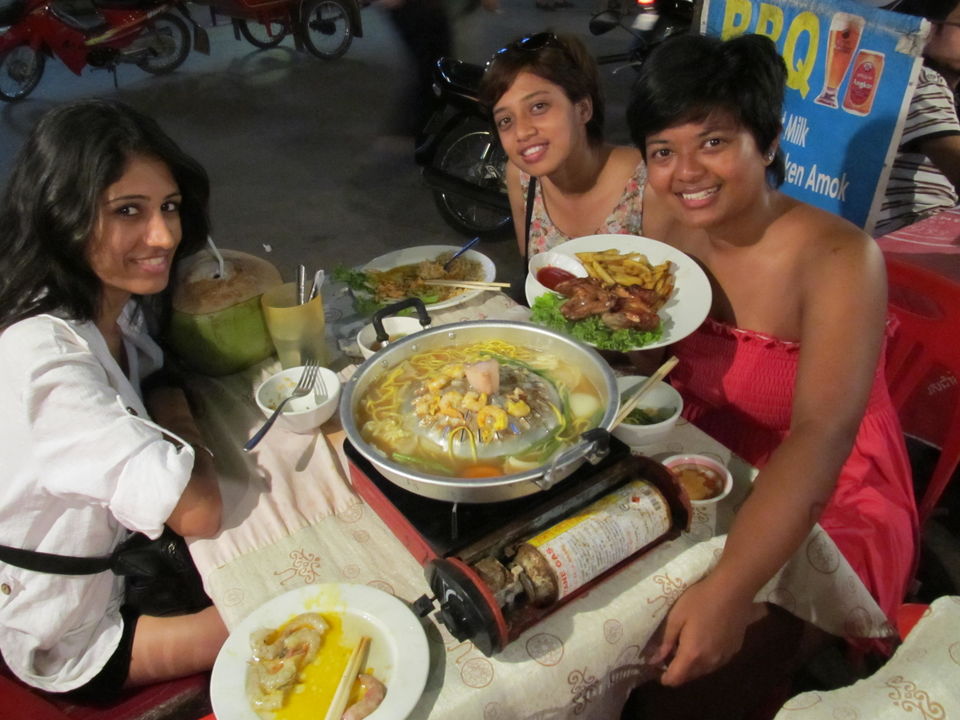 This is for sharing my experience purpose, this trip is not bookable as it serves to help you out with your planning purpose only.
Welcome to the land of Cambodge ( French for Cambodia ) !
Where I left my heart and soul... simply mesmerizing and extremely blessed to be able to travel to Cambodia. Very humble, good hearted people, pushing your emotions and mental strengths to the extreme. We left Cambodia broken hearted, tears rolling down our face, with a promise to return and contribute to the people there.
You just have to go and experience it yourself. Enough said !!!
Here is our itinerary for 4D3N in Cambodia:
Malaysia > Phnom Penh > Siem Reap > Cross over by land to Thailand
**Some locations are not in sequence due to real time management.
Day 1
Arrive at Phnom Penh at 7.35am, Local time.
Taxi from airport to bus station (Street 217& 67, Sangkat Phsar ThmeyII, Near Central)
·       Directions from Airport to Bus Station (20 – 30 min):
-       From Airport head west 3 min
-       Slight right toward Choam Chao
-       Turn left onto Choam Chao
-       Continue onto NH 5
-       Turn left onto Monivong Blvd
-       Continue onto Charles De Gaulle
-       Phnom Penh Sorya Bus Station (symbol of 168 in red) – near to Sorya Super Mall
Bus from Phnom Penh at 9.00am (Sorya Transport)
-  Online Booking available via : http://www.ppsoryatransport.com/eng/
- No booking fee required.
Arrive at Siem Reap at about 3.00pm (Bus will stop at Borey Seang Nam. Pick up by Guesthouse)
Check in/freshen up/lunch – Palm Garden Lodge: Sok San Street, Svaydan Kum, Siem Reap - (855)12 687 372/ (855)63 966 496 – ADAN
- 3 USD/PAX/NIGHT.
- Free pick up/drop off to pub street /main road.
4.30pm – Leave Hotel to Angkor Park. – Timothy TukTuk Driver: +855 09291 5158/ +855 235 6156
- Buy Angkor Pass. Free 1 day if buy after 4.45pm/5pm
-View the sunset at Phnom Bakheang (about an hour as we need to climb up the hill)
- You may find /add Timothy on Facebook : https://www.facebook.com/timothy.mate?fref=ts&ref=br_tf
- He speaks English fluently and a very humble guy.
Day 2
Timothy was waiting for us outside of the hotel by the time we were ready. You just have to meet this amazing guy!
1. Left hotel at 4.45am
2. 5am to 11am/12pm – Visited Angkor Archaeology Park
3. Lunch
4. 12pm/1pm leave to Rolous Group of Temples (Lolei, Preah Ko, Bakong)
·       Directions from Angkor Park to Roluos Temples (30 min):
-       Take the road onto Charles De Gaulle   5.0 km
-       Turn left onto National Highway 6/National Route 6 (Airport Road)   10.7 km
-       Continue onto NH 6   3.6 km
-       Lolei Temple – left hand side of the road
-       Preah Ko & Bakong (located in Wat Bakong School) – right hand side
5. 2 hours - visit temples
6. Leave to Kampong Thkov/Tkaau (booth ticket) to take boat to Kampong Phluk Village (including floating forest) – Boat ride from 6am to 5pm. (2hours boat ride) –Ms Visak (855 77 506 500)
·         $26 boat ride (1-7 ppl) + $ 1 visiting ticket/pax + $ 2 visiting village/pax + $ 10 row boat (2ppl)
·         Directions to Phumi Rôluos Chas (near to Kampong Thkov) from Bakong Temple (5 min):
-       Head southeast   300 m
-       Slight right   3.3 km
Day 3
1. Left Hotel at 5am
2. Reach Kulen Mountain at 7am (Waterfall - Hence brought extra clothes)
(a)   Chup Preah
·         There is a big Buddhist statue and many other small statues made during 16th century.
(b)   Linga 1000
·         Locates on the mountain top along the river of Siem Reap and have a lot of figures of Yoni and Linga spreading out the bottom of the river.
(c)   Terrace of Sdach Kum Lung
·         Is the plain terrace having a small ruined temple made of solid brick at the middle; the study prove that the terrace covered by lava for hundreds years.
(d)   Preah Ang Thom
·         Is a big statue of Buddhist who had achieved nirvana, the statue built in 16th century has eight-meter length living on a big rock. Preah Ang Thom is the secred and worshipped god for Ku Len Mountain. There are two big trees of Cham Pa at nearby. Beside Preah Ang Thom, we have seen Chhok Ruot, Footprint of Preah Bat Choan Tuk, Peung Chhok, Peung Ey So and Peung Ey Sey
(e)   WATERFALL
It has two levels. The first level is 4 to 6 meters high and 10 to 15 meters wide, depending on whether it is the dry or rainy season. The second level is 15 to 20 meters high and 6 to 8 meters wide, depending on the season. Near the waterfall is a small jungle-covered laterite temple called Kraol Remeas temple.
3. Leave Kulen Mountain at noon
4. Lunch
5. Banteay Srei Temple /Landmine Museum/Local Village/Killing Field
Day 4
1. Leave Hotel at 4.30am
2. Reach Lokuos Group of Temples at 5am
3. 5am to 7am – visit temples
4. 7am leave to Kompong Thkov (Booth ticket) to take boat to Kampong Phluk Village (this is a stilted village and has a floating forest)
5. Lunch
6. Depart from Siem Reap at 9am - 10am
7. Arrive at Poipet (Cambodia Border) around 12noon
- Timothy, our guide helped us to find a taxi to get us to Poipet since He had another group of tourists arriving on the same day.
We crossed over to Thailand via this border by land.
NOTE:
-          Tuktuk from Airport to Bus Stt is less than $10. Standard is $7 depending on our bargaining skill. :p
-          Bus from Phnom Penh to Siem Reap : $4.50 for Sorya Bus.
-          Accommodation: Palm Garden Lodge; no FREE breakfast (since we are leaving at 5am everyday) but they will give us a picnic box with sandwiches  
-          Our Tuktuk driver is a guy call Timothy. He was our driver during the 4 days (from morning till evening)
-          Taxi from SR to POIPET was actually $25 but now gas price has increased, so its $30.
Till then, travel safe !