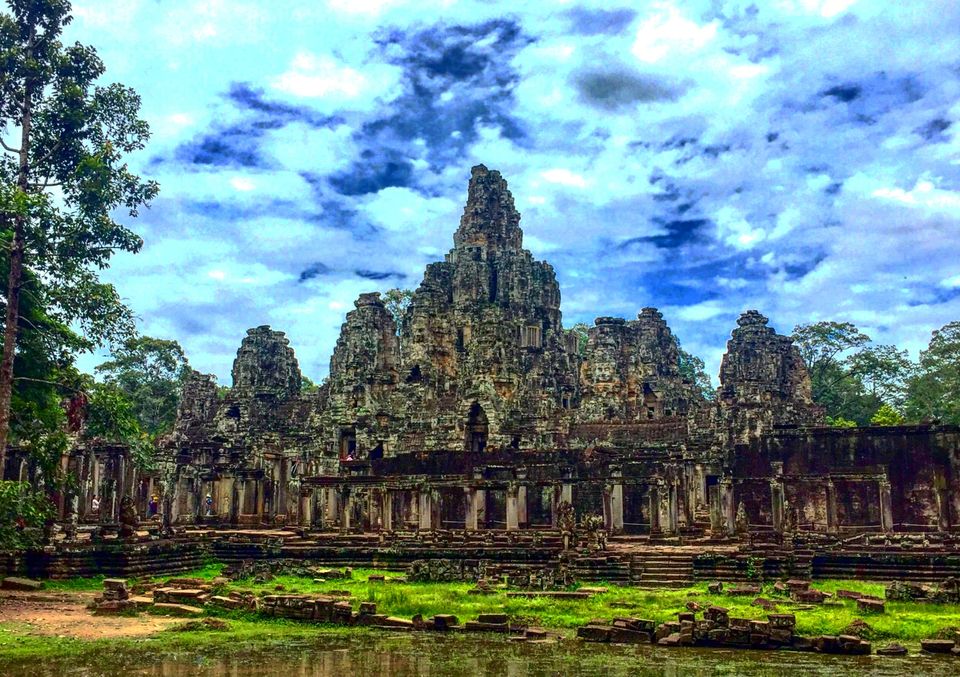 Angkor Wat. It surely occupies a well deserved spot in every one's bucket list just like it does in mine.  The Wildly Popular Angkor Wat  is a stunning, stunning( Yes twice)  piece of  architecture, Especially during the sunset and sunrise. I was itching to visit this place for a long  time and finally worked up my courage to proceed on a solo trip to Cambodia in 2017. My only target was to visit Angkor Wat, Since it was on my bucket list, No.17 to be precise... I assumed siem reap was all about Angkor Wat and Angkor Wat only.  As Chandler would say.. Could I be more wrong??
There's definitely much more to siem reap. The exquisite food,  The vibrant pub street, warm  people all around, The gorgeous Mekong River, the floating village , delicious tropical fruits, The Land Mine museum, Butterfly parks, beautiful paintings, .. it's never ending.
Coming back to Angkor wat, the Angkor Wat Temple complex consists of more than 20 temples including the scintillating Angkor Wat( have i mentioned Angkor Wat enough? Yes ), The Majestic Bayon, Tomb raider Temple  Ta prohm, elephant terrace, Ta som, Neak pean temple, Banteay kdei, Banteay Srei and many more. You definitely need more than a day to explore the temple complex. You can get a 3 day pass for $62 and make the most of it. Also Keep US $ in small denomination which really comes in handy.
This trip costed me around 50k INR. Reasonable enough I must say.
Air Asia Round trip New Delhi to Siem Reap 17k INR (hand luggage only fare).
Airbnb 5 nights bfast included - 11k
3 day pass - 4k (it was in 2017)
Visa on arrival fee, tuk tuk ride, Souvenir, miscellaneous 18-20k.
So what are you waiting for.. Cambodia is calling and it's definitely your time to answer.