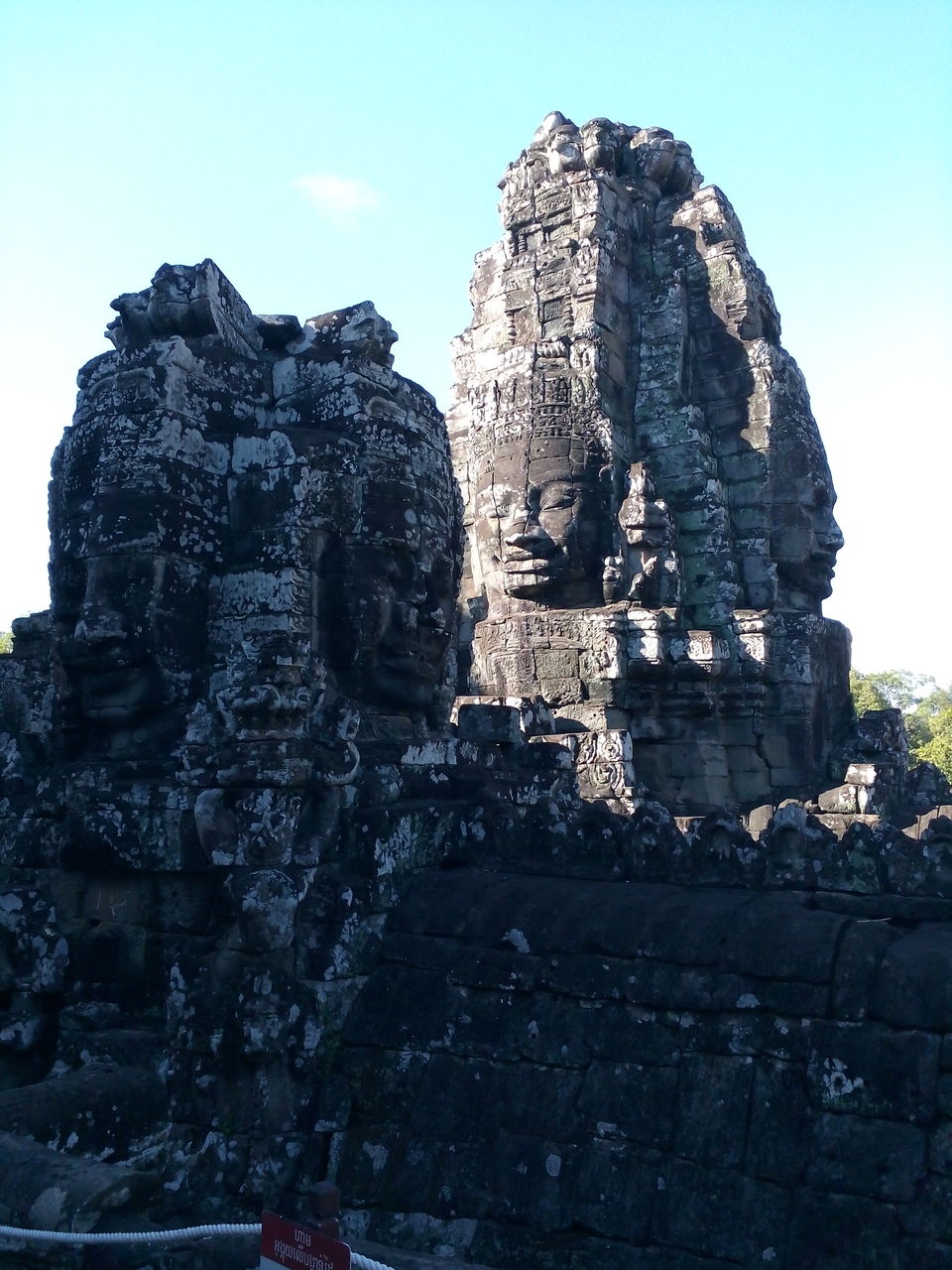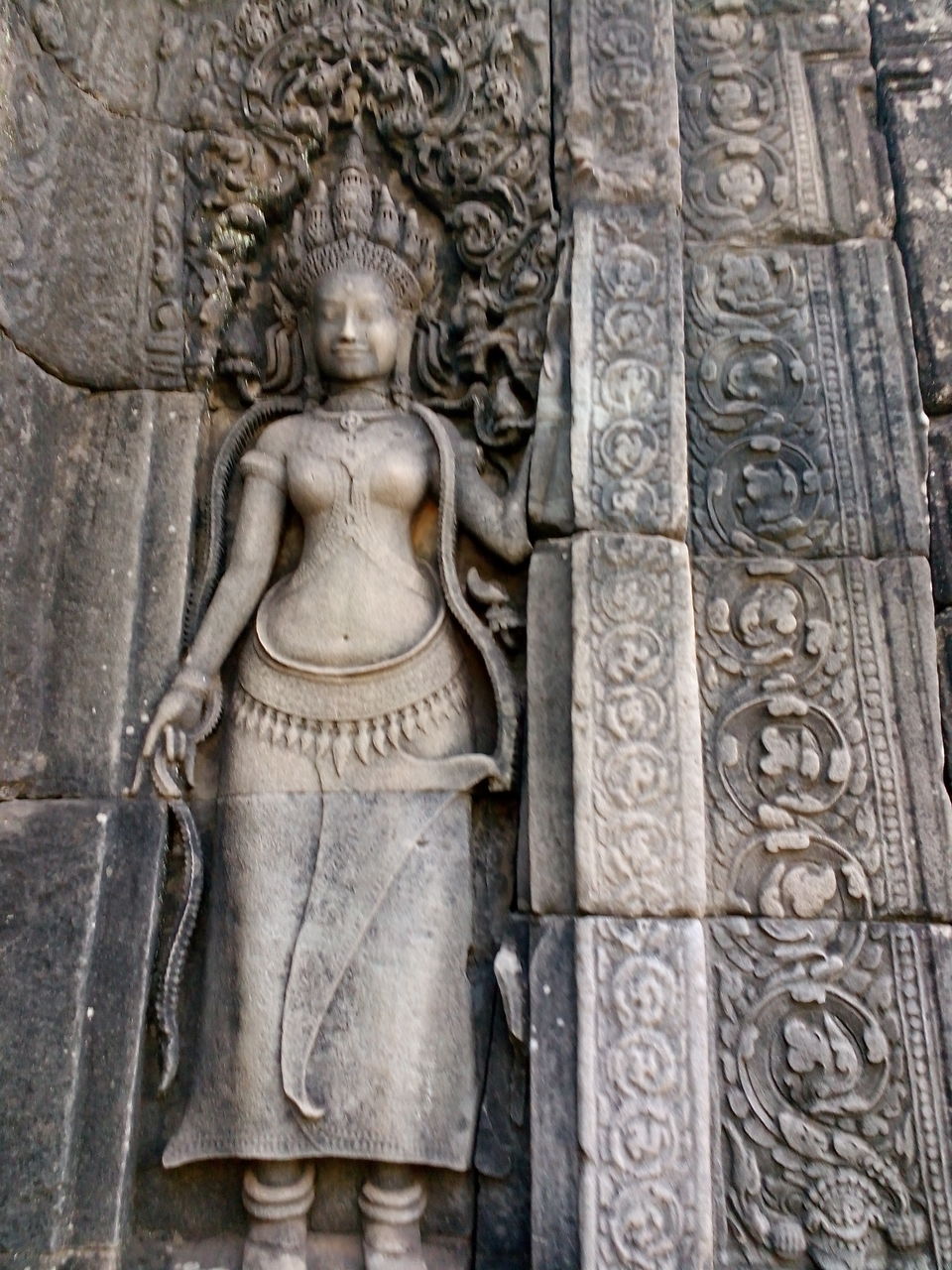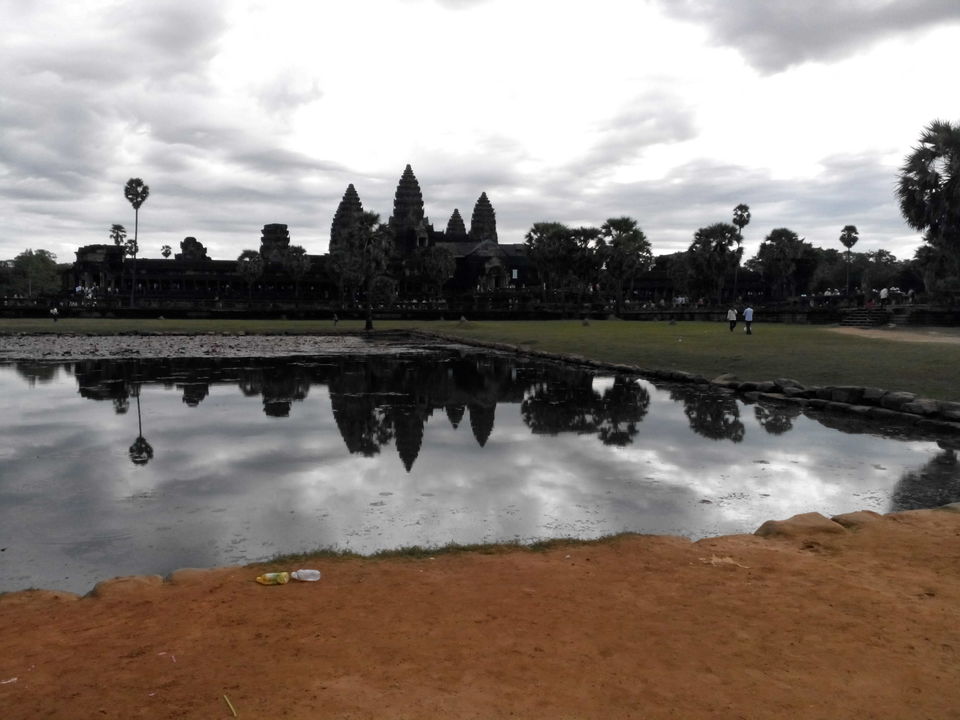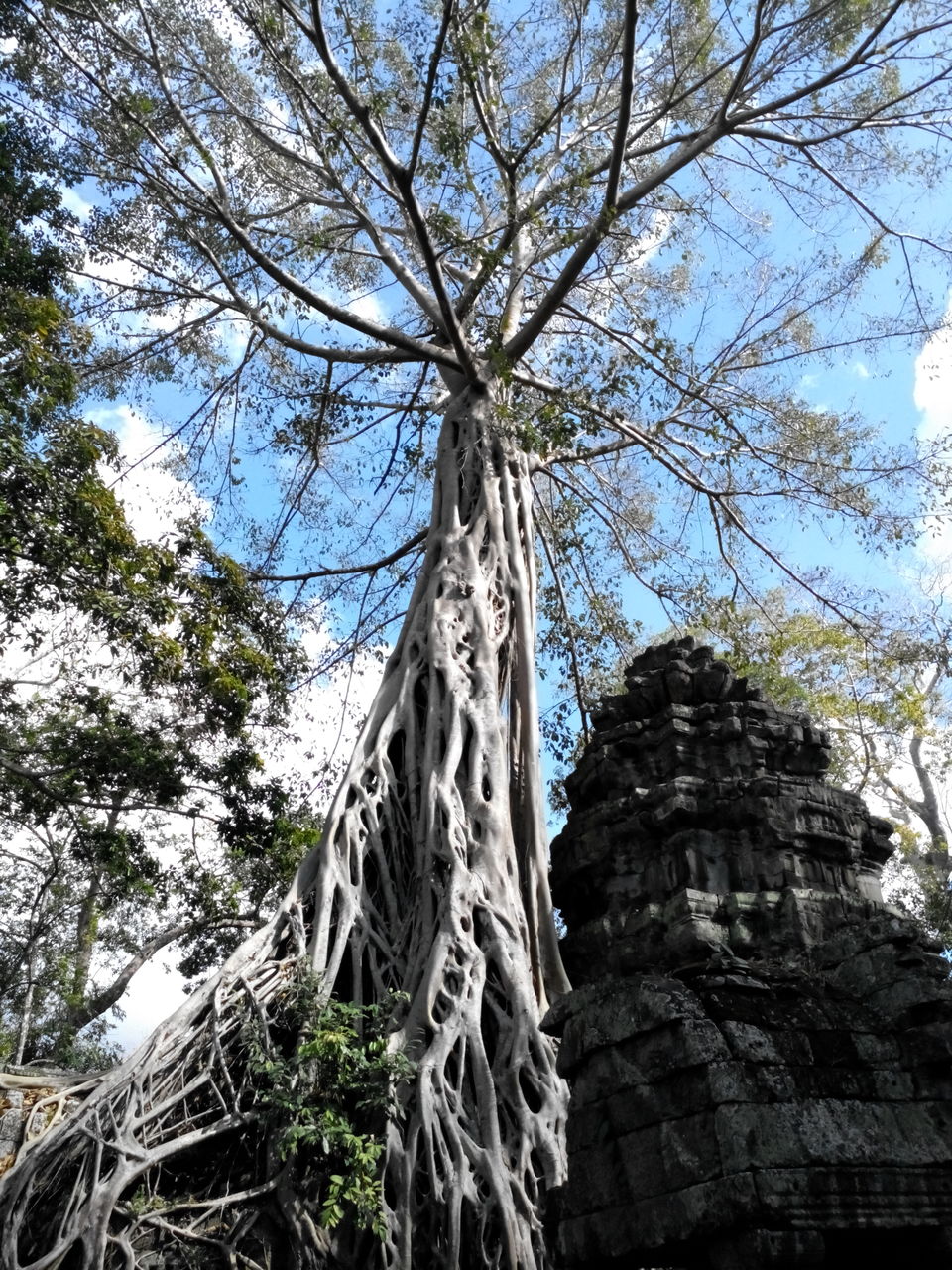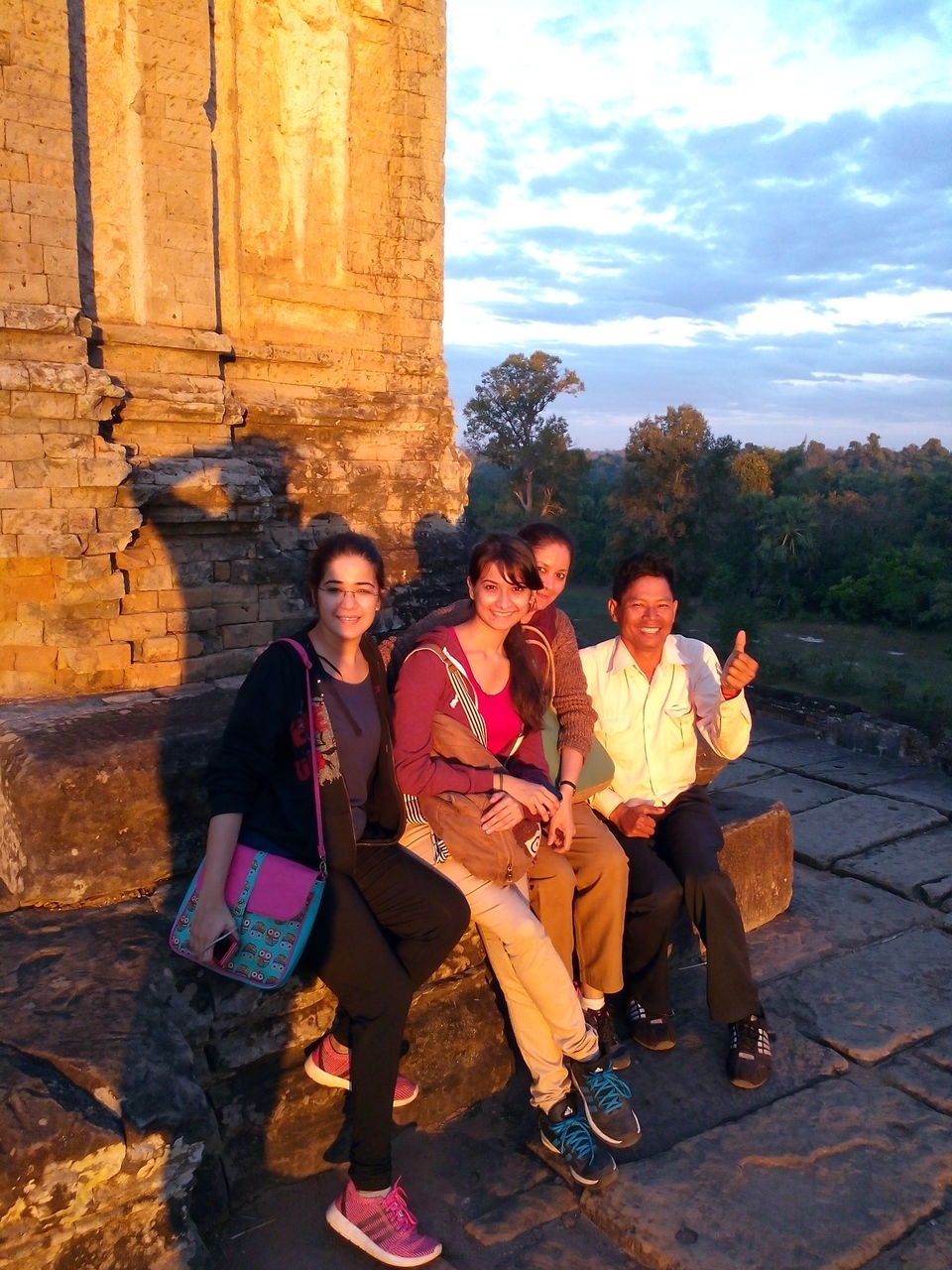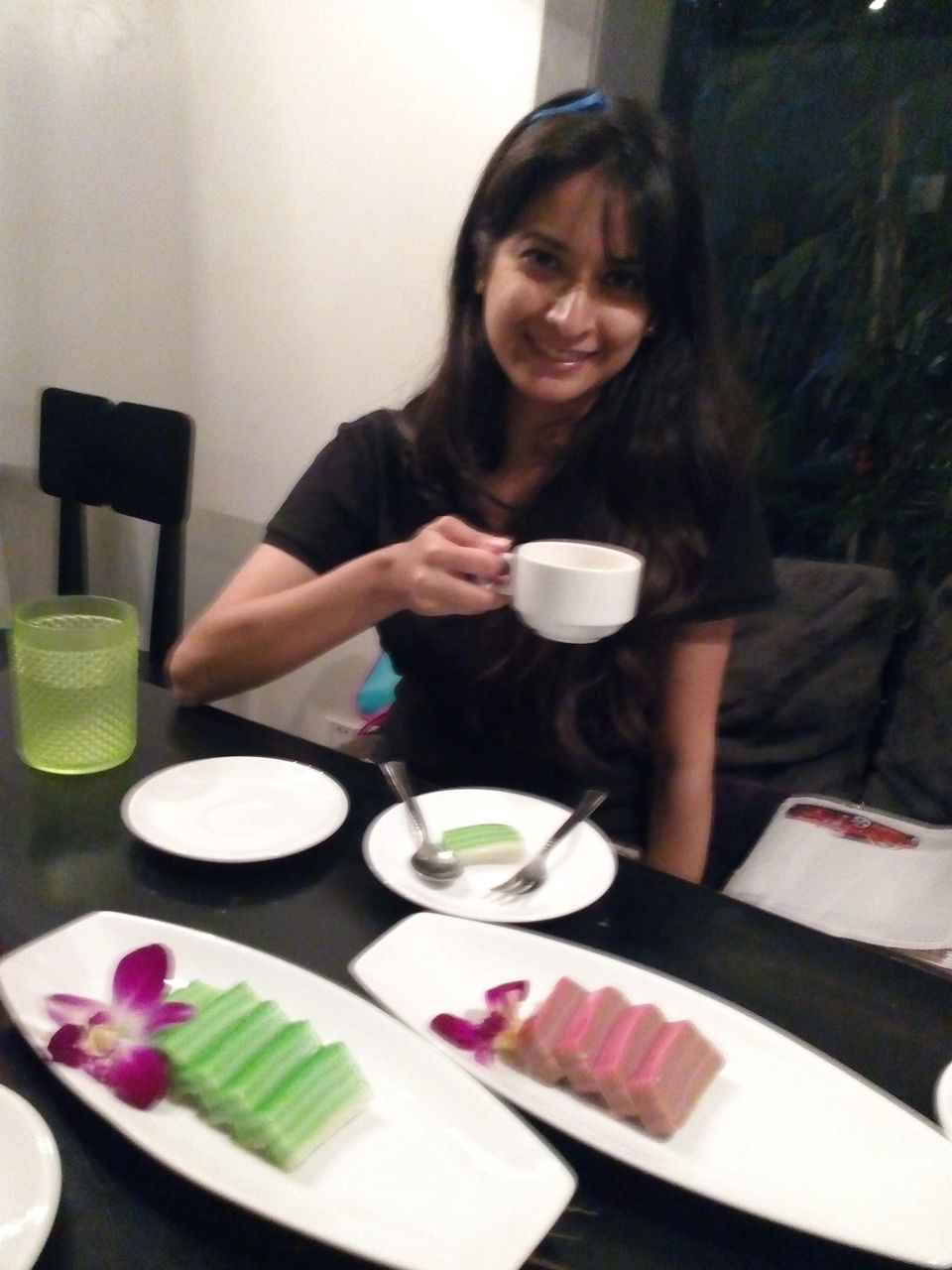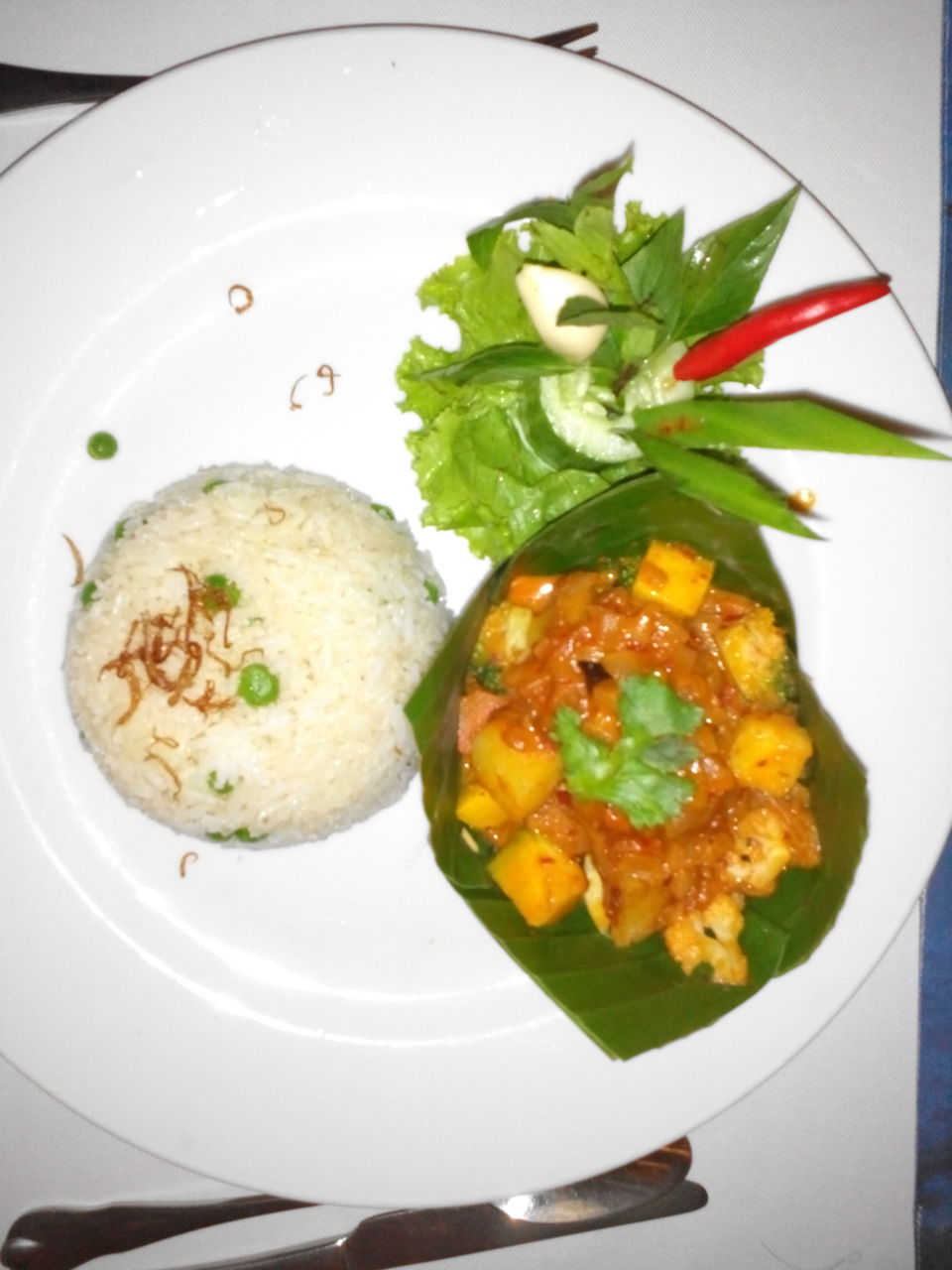 Booking the cheapest flight gives an economy traveller like me the biggest joy there ever could be! But when I saw the Airline I was not too sure about being able to recount my tale! Landing at Kuala Lumpur airport was rather uneventful. However I wouldn't say the same about Phnom Penh. They had not loaded our luggage! We had a taxi booked to the city of Siem Reap.
"I am an economy traveler but sometimes I let my sister win hence the cab!"
The road to Siem Reap is bumpy and when you aren't sure about getting your luggage back it feels like the world's longest camel ride. However we reached our Hotel Lotus Blanc in about 8 hours and the staff was overwhelmingly helpful. They called up the airport authority to inform us once the luggage reaches, and we saw our long lost friends at the Airport. I have never felt this sort of attachment with my "American Tourister" before.
That night we settled for the sumptuous Khmer curry and rice! The curry was flavorful but it was the plain steamed rice with its unique aroma which was the clear winner.
The next day we had our guide Mr. San Park waiting for us at 9 a.m sharp taking us to the mesmerizing sight of Angkor. The entire city has such stunning temples with intricate carvings that are beyond imagination. The temple with laughing faces or Bayon is breath-taking. The architecture is unique to Angkor. There is a temple famous as a particular sequence of the Hollywood film Tomb Raider was shot at the temple. The tree of life with silver bark looks like a specimen from another planet! The temple of Angkor Wat is a representation of Mount Meru. It depicts scenes from Hindu mythology as well as the Buddhist mythology. San Park was very well versed with the tales carved around the temple as well as it's history. He loved to hear a little more about "Ramayana" from us. One distinctive difference between the depiction of "Ravana"(the king of Lanka who was defeated by Lord Ram according to Hindu mythology) in Cambodia is that the legend of his ten heads are represented vertically as opposed to the horizontal representation of these ten mighty heads in India.
The next day our sunrise was at Pre Rup, a beautiful Shiva temple. We choose this temple because as we had guessed it was quiet without anybody other than us at 5 30 a.m.  The first light illuminated the temple and it dazzled like gold. It was not the sort of gold that I would want to take away. It stunned me, I was only thankful that I was blessed with such a vision.
In the evening we got on to a Tuk-Tuk went to the pub-street for a drink and found these carts that sold fresh juice and any drink you like for a dollar and 50 cents! Need I say more about the evening?  
The next day we had a bus booked to Phnom Penh and then a cab to Silhanoukville. Silhanoukville was disappointing, the hotel we booked was nothing like the way it looked on their website and the entire town was full with no rooms. Our driver helped us out and finally we had a roof over us for that night. We were already on our way back to Phnom Penh. So I called up "Blue Lime" and they put us up in their sister hotel "Kabiki". We were slightly low in spirit. But when we saw Kabiki we realized that it was a blessing in disguise. It was a beautiful eco resort that offered us freshly squeezed passion fruit juice and this pastry called Nom. To welcome us were cats lazing and purring in the lobby. We were won over by their hospitality.
The bone chilling sights of S-21 which was one of Pol Pot's many prisons. He converted schools into torture cells. The Khmer Rouge headed by Pol Pot was finally overthrown in 1979.The killing field killed my appetite for the day. The museum left me numb. There are still people who know not what happened to their brothers and sisters. The accounts left behind by a few foreign prisoners makes one feel vulnerable. It was mankind who built the beautiful sights of Angkor. Mankind responsible for digging up the killing field. These are monuments depicting life during a particular era. While the sights of Angkor are built keeping afterlife in mind!
It was a relief to see people rebuilding their homes and businesses in the country.
We strolled through the palace in the city and dined at "Plantation" which served a fusion of French and Khmer food. The restaurant staff warned us against bag snatchers and thieves and we were thankful for their concern. All three of us travel by Mumbai Local trains so we can't help but hold on to our bags firmly!
A walk along the Tonle Sap river with the cool breeze puts a smile on your face. But the city surely leaves an after taste. I just couldn't decide on the flavor and I don't think I ever will.