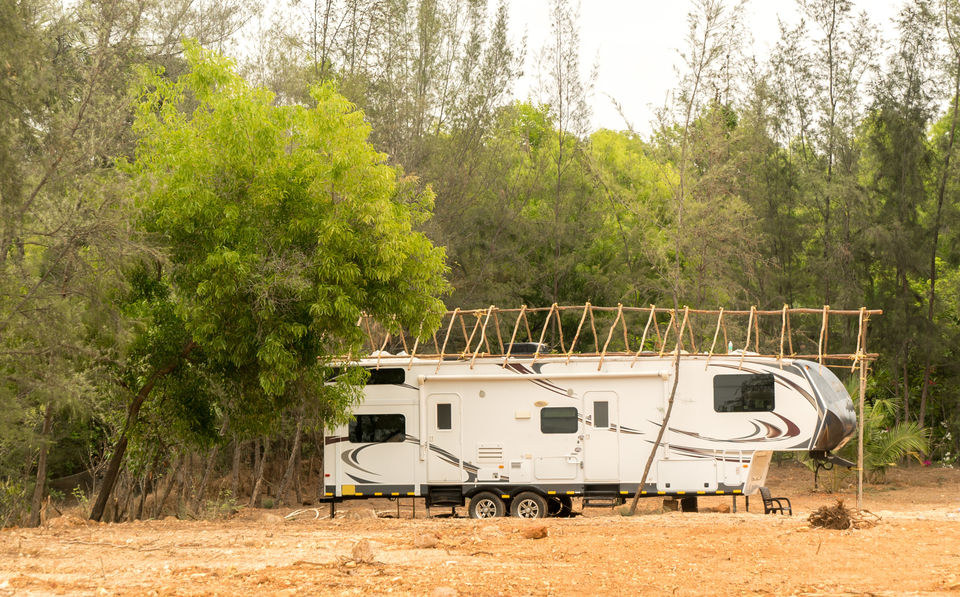 I couldn't seem to stop humming "Kitna pyara waada hai in matwali aankhon ka" from the 1971 movie Caravan, followed swiftly by "Piya tuuuuuuuuu ab tho aa jaa (aha hahaha aha hahaha – of course the chorus has to be there)". Being a Bollywood music junkie isn't easy, guys. The slightest of things can trigger you off. And in this case, I was in an actual caravan. A CARAVAN. Do you blame me for earworm-ing the life out of "Chadathi jawaani meri chaal mastani" (this one was accompanied by that annoying rap in the remix version that came out years later).
It's not often that you get to stay in an actual caravan, so I jumped at the opportunity when I heard of Sai Vishram Caravan, a trailer stationed at Someshwara Beach in Baindur, Udupi (Karnataka). The first of its kind in the country, Sai Vishram Caravan is a luxurious trailer that comes equipped with the most comfortable of amenities adorning the space that consists of a master bedroom, living and dining area, a kitchenette and an attached bathroom. This is modern-day camping, minus peeing-in-the-open and tents that may not keep away the bugs and mosquitoes. A look at the interiors would fool you into thinking that you are inside a proper resort room.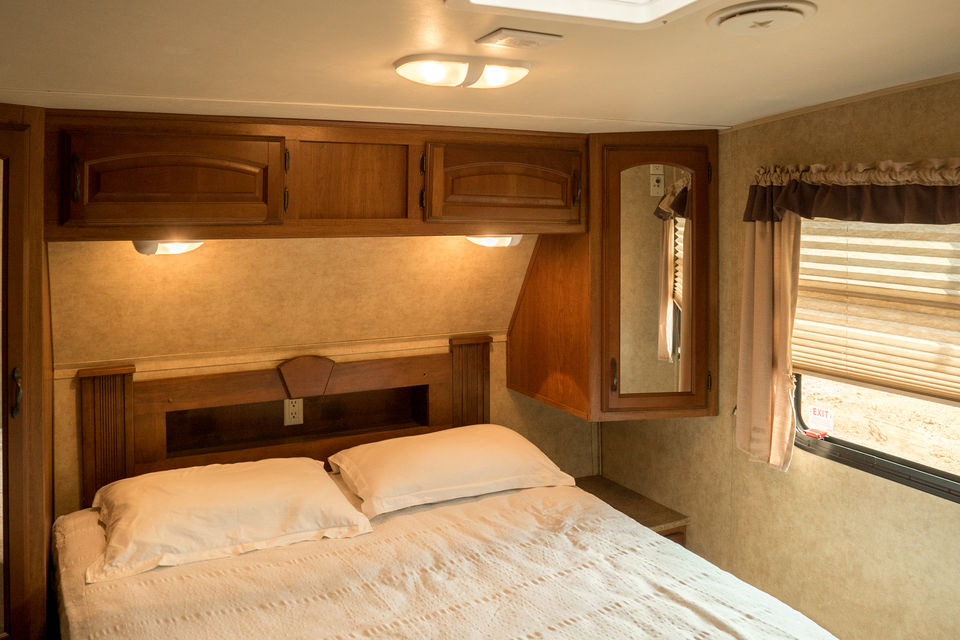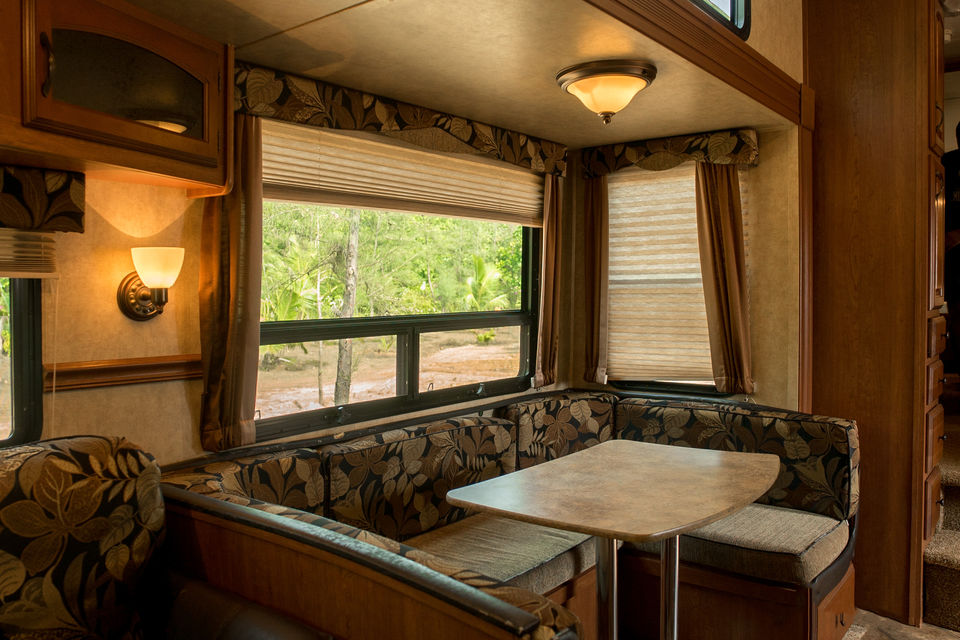 The caravan doesn't move around; rather, it is parked within the grounds of Sai Vishram's 5-star beach resort. Which means you have a private beach just a hop, skip and jump away. A beach where you have a host of activities to indulge in, like jet-ski, banana boat, air boat and speed boat rides. Or go on a cruise and try to spot dolphins! The caravan is compact, spacious enough to accommodate a small family of 4 or 3 adults.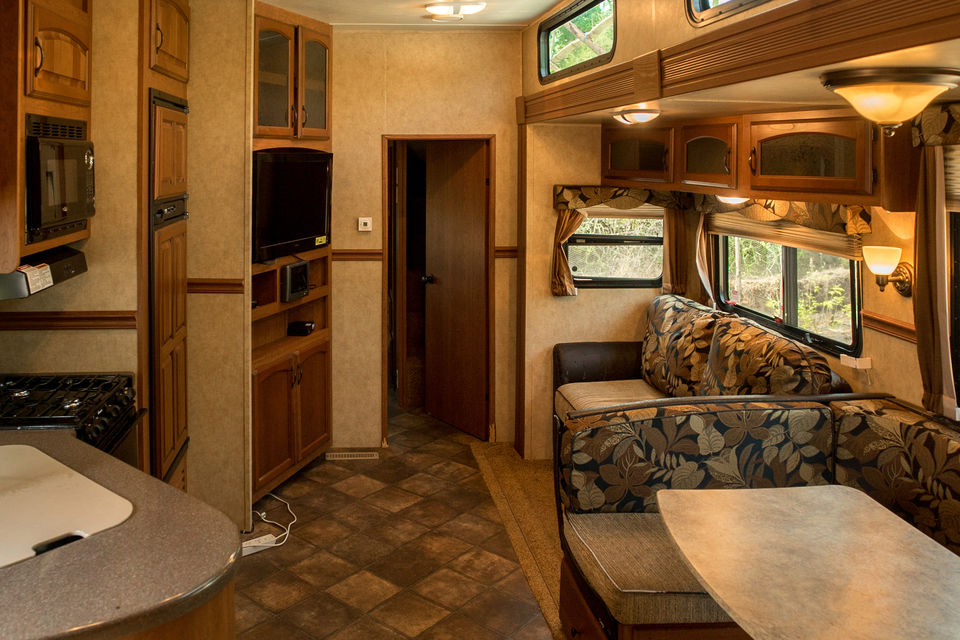 One of the highlights (if having an entire caravan to yourself wasn't enough) is the food. The chef will whip up some of the most delicious vegetarian fare for you, that you can enjoy in the dining room, or sink into the sand and munch away while the sounds of waves serenade you. You will be served only pure vegetarian food (delicious enough to make you a convert), and alcohol is not permitted in the premises.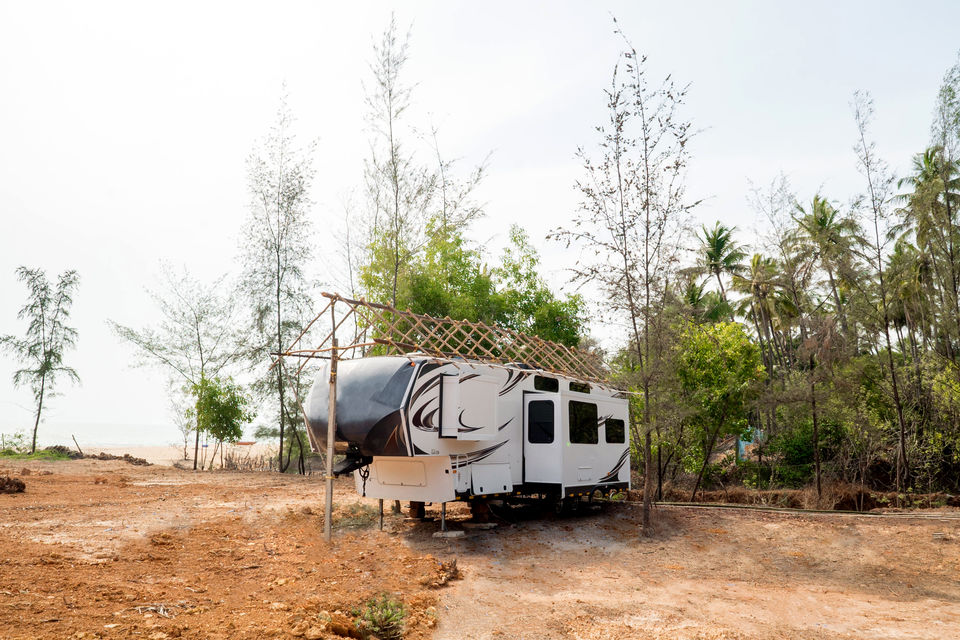 Ready to up your camping game? Call +919446870165 to book your caravan!