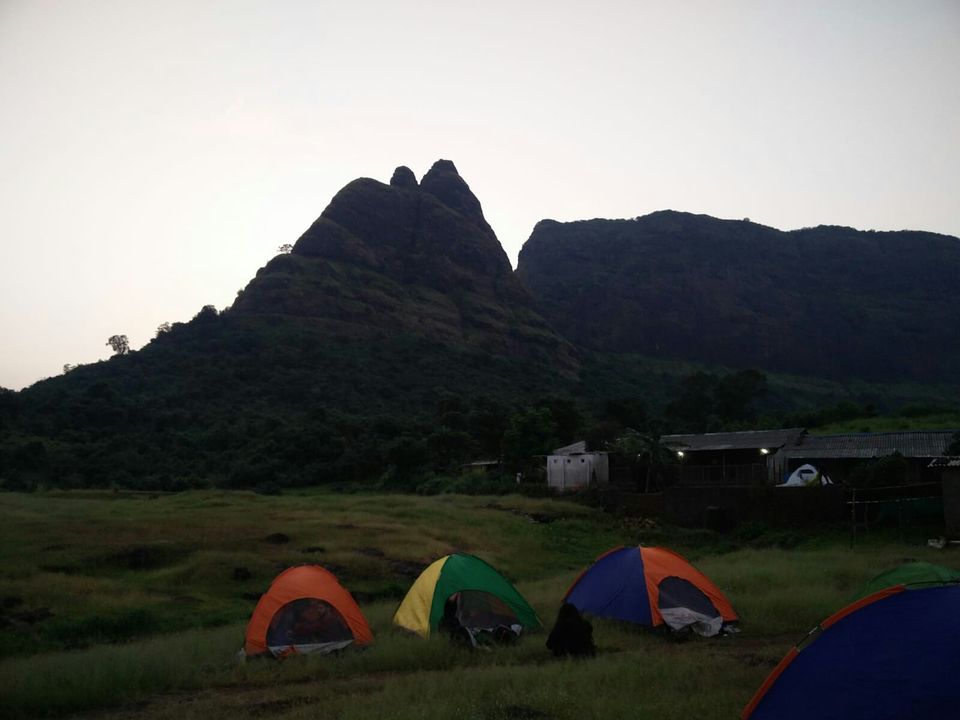 Without thinking a lot about my exams happening next week, I made a quick plan of camping at prabhalmachi.
Posted the event on couchchsurfing and got the cool travellers who joined me and made it all memorable.
4:00 PM - Got the bus for Thakurwadi (Base village) from panvel.
Cost - 30 Rupees
5:15PM - After reaching the thakurwadi bus stop, you have to walk around 20 minutes to start the hike to prabhalmachi.
7:00PM - Reached the top and without wasting too much time we paid money to villager for pitching our own tent and asked him for woods and coal.
He took 100 Rupees per tent and gave the woods in the same cost.
The hardwork of keeping the flame going, waiting desperately to get chicken cooked was so interesting and the devour like never before.
I even carried some spices, maggie as well as pasta so my camping went very natural and everything got in budget.
Spent the night talking endlessly about travelling, cracking jokes and playing guitar and singing under the stars.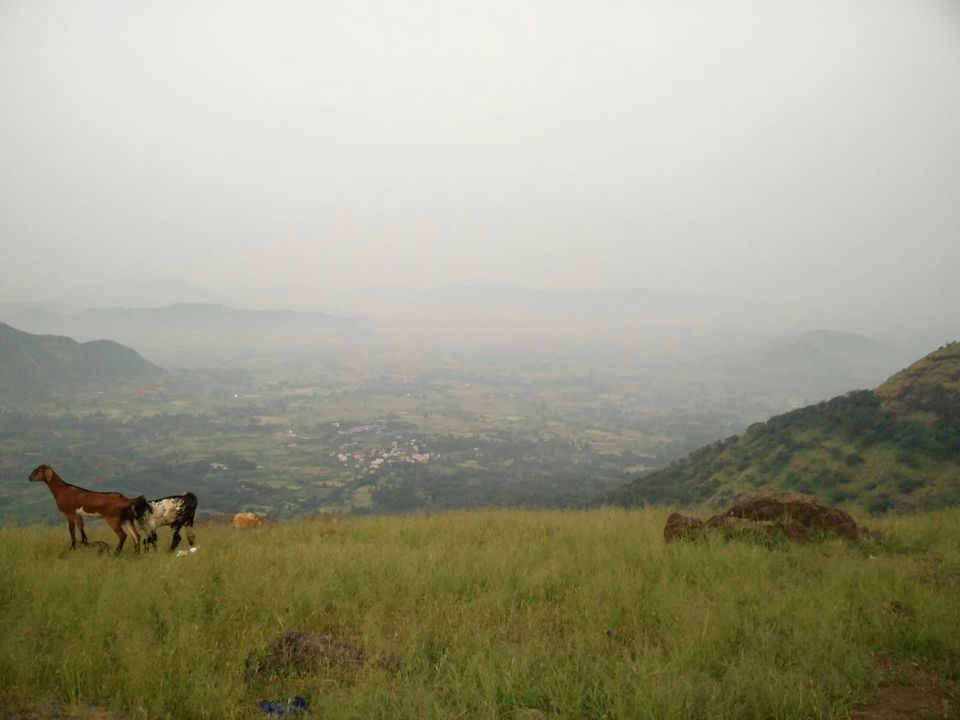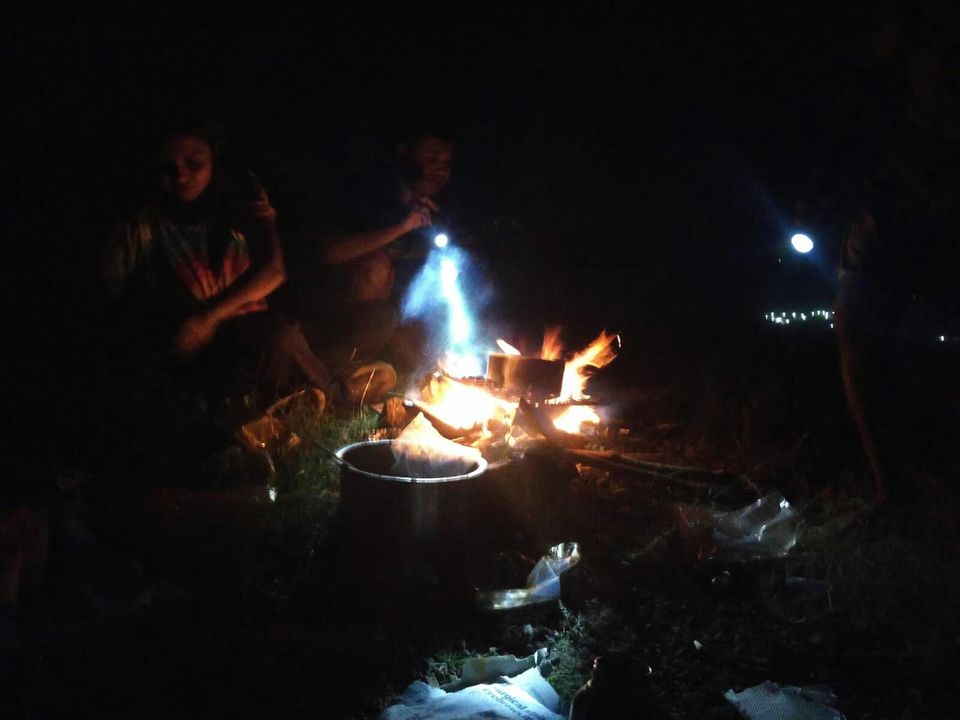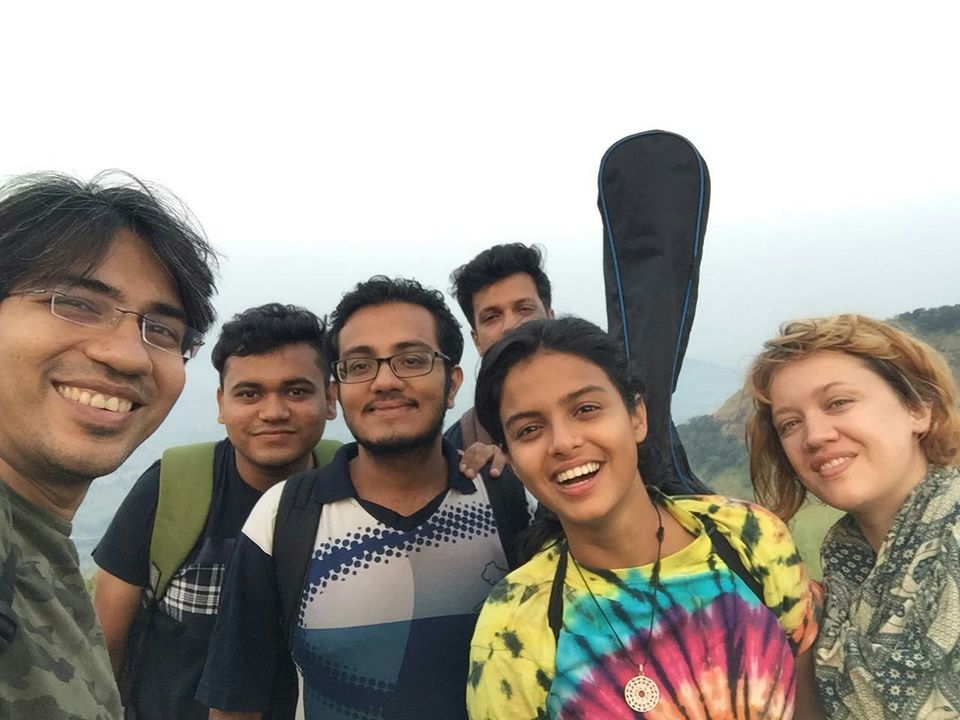 6:00 AM - Got up early and looked at the things around, goats around had some good chai.
6:30 AM - Started to decend from prabhalmachi to thakurvadi, It was very easy as the sun was not set yet.
8:00AM - Got the bus to panvel and reached panvel in 45 minutes and said goodbye to great companions I have ever had.
TOTAL EXPENSES
Bus ticket ( Return from base village) - 60 Rupees
Cost paid for pitching tent - 100 Rupees
Entry fees to Prabhalmachi - 50 Rupees
Food ( Chicken, Maggie and Pasta)  - 80 Rupees.
Even if you dont have tent you can rent it for 200 rupees on top.
Would you still spend 1500-2000 for camping?
Go on your own and be a complete flower child.