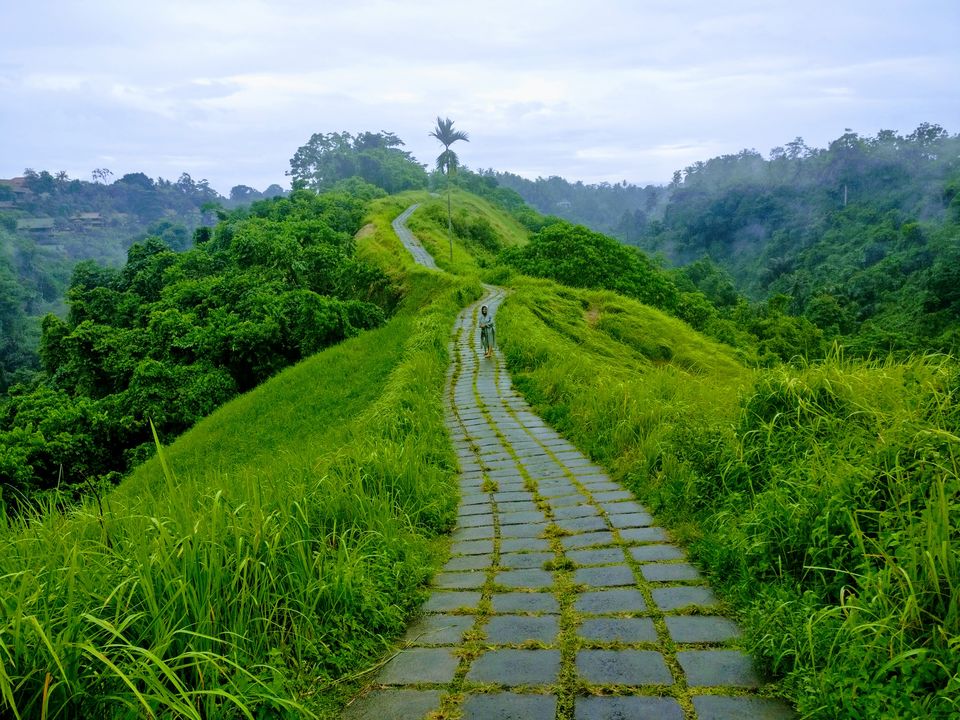 Bali has a tropical climate throughout the year, so you can expect warm ,humid mornings and rains in late afternoons. The showers typically last for a couple of hours leaving the island wet but pleasant in the evenings.
On one such day , after visiting the rice terraces and temples in the morning, while I was on my way back to the hotel , it started raining. Heavy downpour for a couple of hours after which it gradually reduced. Now it was drizzling with cool breeze. I wanted to get out somewhere in this lovely weather. Then Ketut, the guy whose guest house I was put up at, suggested this leisure walk.
People usually do this walk early morning, before sunrise and before it starts getting hot, but because I wanted to get out in that weather I chose to do it then. And it was the one of the best choices I made ;)
How to get there :
If you are in Ubud, head to Warwick Ibah luxury spa's, on the driveway area of Warwick you will see IBAH sign at a fork in the road. Below the sign you will see a small sign saying 'Going to hill' and an arrow telling you to go left. After you take left ,at the bottom of that road you will get to a bridge and stairs and a sign saying 'This way trekking Campuhan Ridge, 'Karsa Kafe' . Head right down the stairs.
A walk to remember :
The first thing I saw was this beautiful balinese temple, followed the signs from this temple and as I went a little ahead I was on this ridge, lush greenery on both sides, gorgeous hillside , a swing in the middle of nowhere. There were clouds , fresh air & me in my balinese rain coat & slippers, singing and dancing in the rains. The evening couldn't have been any better!
There were a couple of cafes on the way and the end of the ridge walk is this famous Karsa cafe and rice fields. The coffee and food here is great.Form this point ,I started my walk back through the same trail, by the time I came back to IBAH it was dark ,the drizzling had almost stopped and I had this smile on my face and felt child-like happiness in my heart.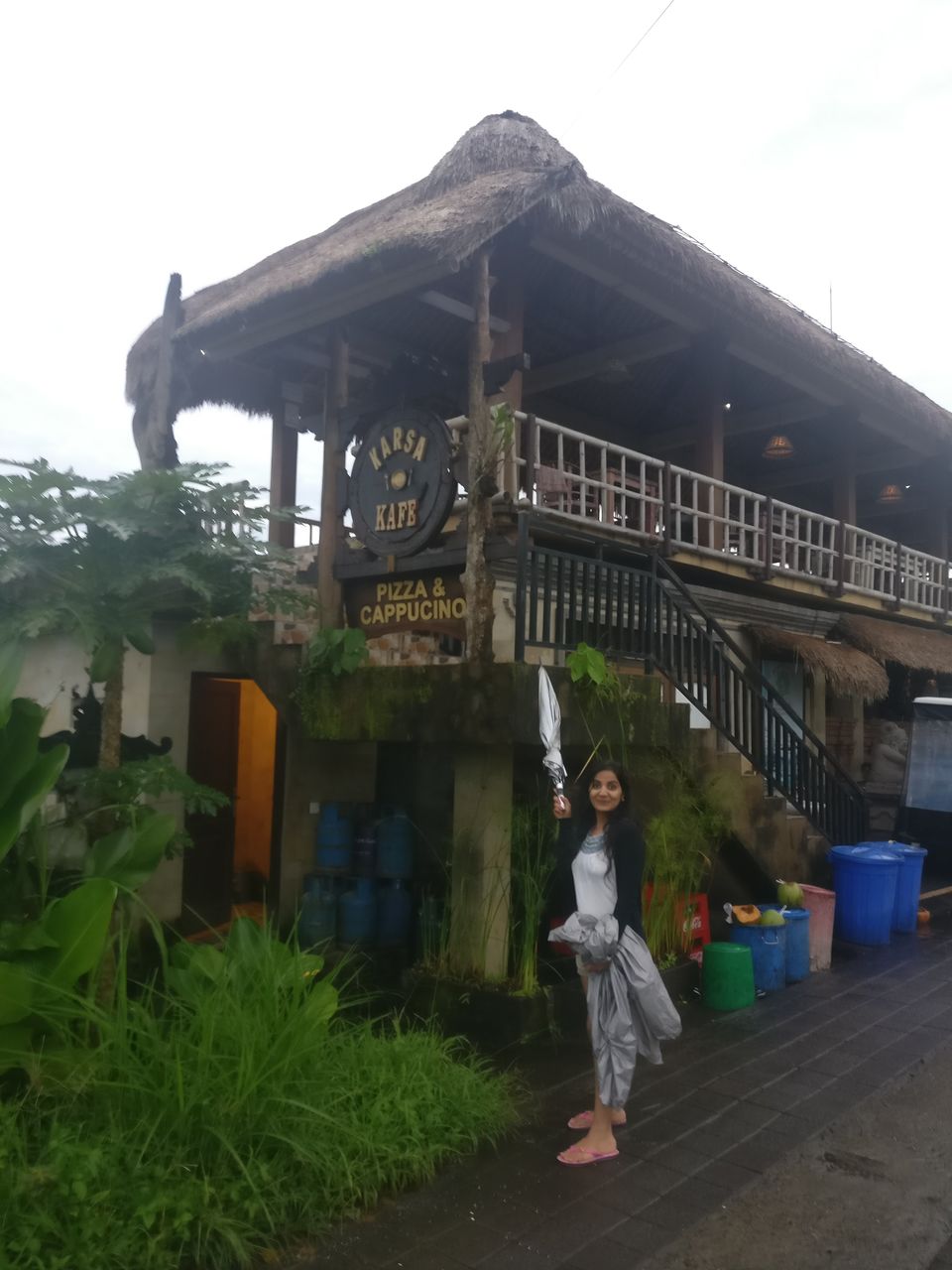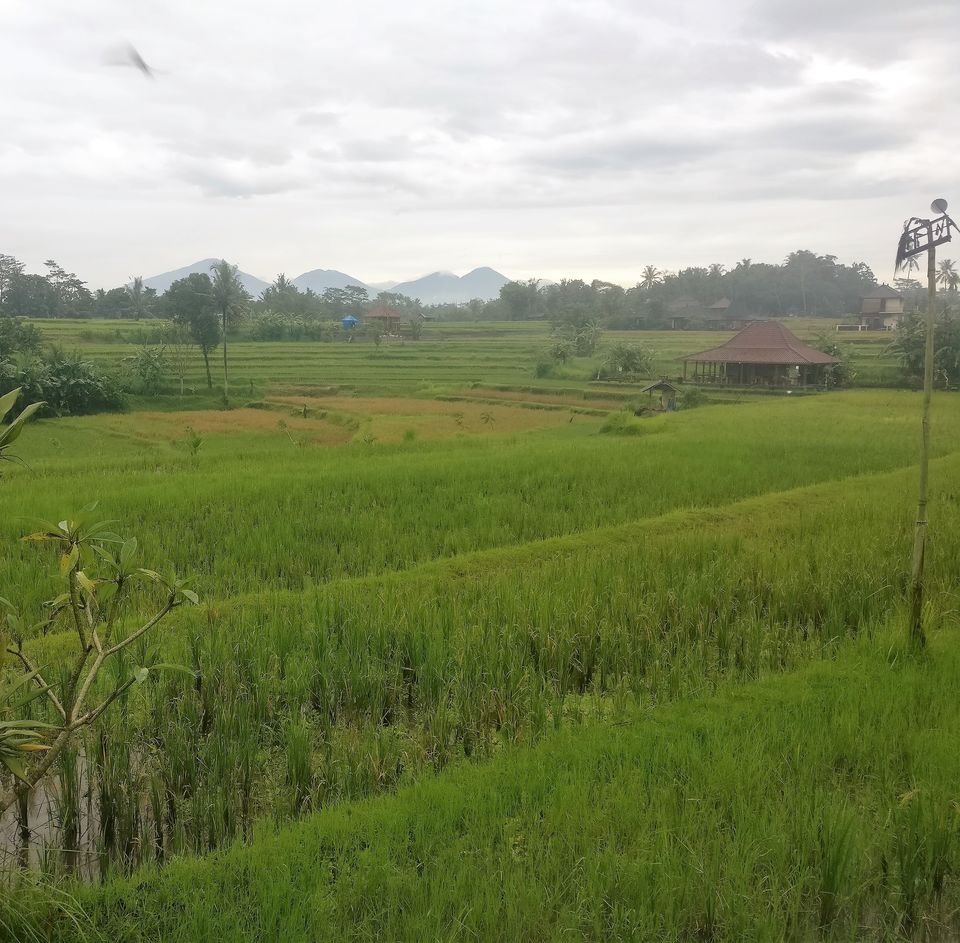 It's an easy trail , wearing shoes is not mandatory , any comfortable footwear should do. This nature walk is around 5 kms (Ibah, the starting point to Karsa cafe ,the end point and back to Ibah) took around 2 to 2.5 hours and it definitely is a walk to remember!