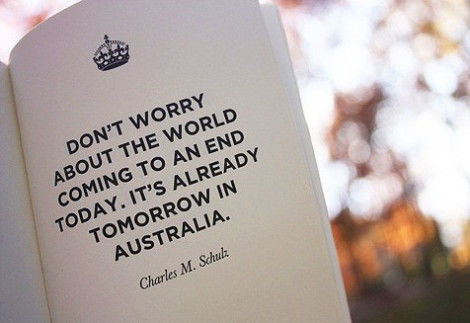 Just one casual chat on WhatsApp, this afternoon, with my friend Sumana Rajah, who stays in Canberra, Australia was enough to plan my trip to this wonderful country of Kangaroos. I didn't know it would happen in such a flash. Unplanned trips or trips planned in a jiffy are the ones that end up being the most memorable. It was a casual broaching of the topic and she was game on my visit. There was no second thought whatsoever. I had made up my mind to see this wonderful piece of place on earth. After all, this is going to be very special to me, in a sense, since this would be my first flight out of my country India. Wow, can't believe my senses. A feeling of déjà vu envelops me.
Destinations should always delight and fill a sense of surprise in you. It's always the culture and the cuisine, that fills up the aura. Food venues speak about the people of the region. Autumn fills the air with mysticism. And I am told Canberra is mystically beautiful during autumn. The season of autumn has its own charm.
Before she could tell me, what all I would be seeing when I reach there, I decided to browse the net and make my home work. After all, foreign trips are costly and one should make the most out of it. Baar Baar thodi mouka milta hai, life mein!
The cheapest return ticket flashed at INR 55, 132 for the last week of October 2017 on Skyscanner, by a Malaysian + Qantas Airline combo, with two stops at KUL and SYD. I think this is the cheapest I can lay my hands on, as on today ie., 17.08.2017. I think, Skyscanner comes pretty handy when it comes to scanning cheap flight tickets, especially for international destinations.
Then, I had to do my bit of homework for the Tourist visa for Australia. A Tourist Visa allows people of other countries to visit Australia on a holiday, recreation or to visit family and friends. Visa exemption or Visa-free access is not applicable to Indian Passport holders. From 1st July, 2017 Indian nationals are able to lodge visitor visa (subclass 600 – Tourist Stream) applications online. The subclass 600 visitor visa has a number of other stream options including the sponsored Family stream which are lodged and processed in Australia. Apart from other requirements for a tourist visa, one needs to have a valid health insurance to cover any healthcare costs during the stay in Australia.
VFS Global extends assistance services for applying online.
Further details can be had by visiting the link: http://www.vfsglobal.com/Australia/India/contact_us.html
Though Canberra is the capital of Australia, thanks to the cricket craze, Sydney, Melbourne and Perth come to mind immediately with the mention of the name Australia.
Canberra has a number of places to visit like the Parliament House, Australian War Memorial, Telstra Tower, Floriade, Questacon, Lake Burley Griffin (By the Way, Walter Burley Griffin was the architect of Canberra City, and its after him, the lake has been named), and the Australian Royal Mint.
And going that far, and not seeing nearby cities is a crime no Tourist should commit. Moreover, Sydney is just a three hour drive from Canberra. Sydney nahi dekha to Australia nahi dekha, people back home may comment on my trip.
After all, Sydney too has so many places for the inquisitive touristy eyes, like the iconic Sydney Opera House, Sydney Harbour Bridge, Royal Botanic Garden, Hyde park, Sydney Tower, St Mary's Cathedral, and the Blue Mountains.
I will go eloquent about every bit of place I see, every bit of food I taste and every bit of culture I experience during my visit here. I shall share with you every sight I behold with my eyes and present to you every picture I shoot with the Zeiss lens of my Sony Cybershot DSC HX400V.
(Cover picture credit https://wherethebloodyhellareyou.wordpress.com/pictures-around-australia/)
Stories are born out of travel, go, write it, right now!