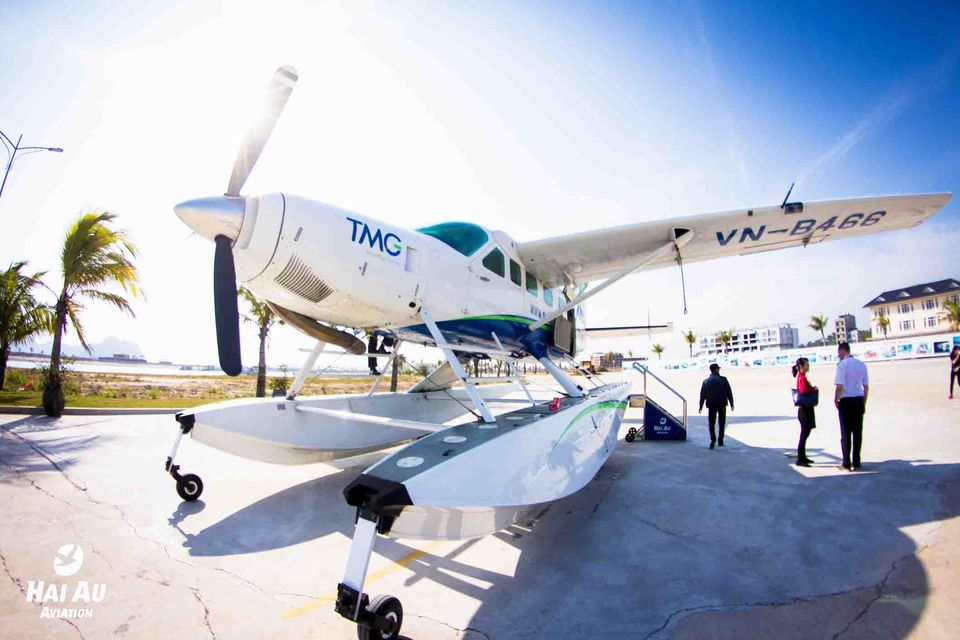 Despite being recently introduced and operated, Halong Bay tours seaplane has created many extraordinary and unique experiences for visitors.
1. High technology Seaplanes
Cessna Grand Caravan Seaplane Ex is the most modern one in America. Each aircraft has the maximum capacity of 12 passengers, at the speed of 300 km/h and being capable of landing both on conventional airport or on the water.
2. VIP check-in desk at the airport
Customers using seaplane services won't need to spend hours on queuing at the airport's check-in desk. More especially, they will have the privilege of checking in a private area and be instructed by professional staff. Moreover, all the information of customers has been well prepared so they just need to get there and take their airfares away.
3. Private shuttle bus
After completing the registration procedure, there will be a private shuttle bus waiting to carry customers to the seaplane park. The crew consists of an experienced captain and a Vietnamese copilot who will give customers a warm welcome and great services during the tour.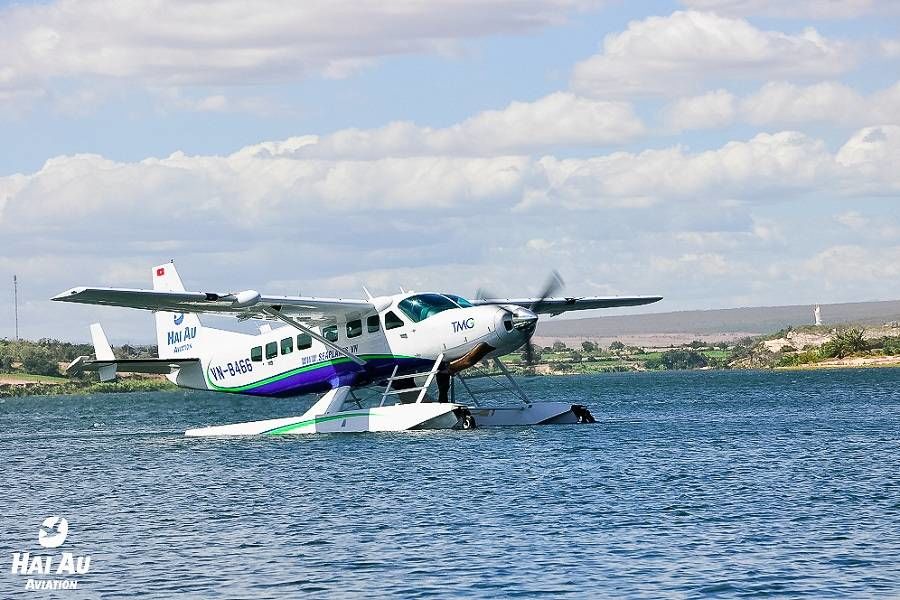 4. Spectacular views from above
The Halong Bay seaplane with 2 pilot and 12 passenger seats and spacious windows will help customers to have the overview of Halong Bay at the high of 150 - 3000m above the sea level. With the speed of 260 km/h, customers will not only travel to a number of famous historical sites in just in a nick of time but also have a incredible scene, making a unique experience for them.
5. Adventurous Experience on Halong Bay Seaplane
The best part is that, you will be taking off from the water and your landing will be on the water. It is the adventure you must try once in a lifetime which will give you memorable moments.
6. Courtesy and professional staff
In the end of the tour, the captain and the copilot will assist customers on getting on the shuttle bus. During the time, they are also carefully served with cold towels and soft drinks. Nevertheless, the staff can share customers information about touring destinations as well as interesting stories.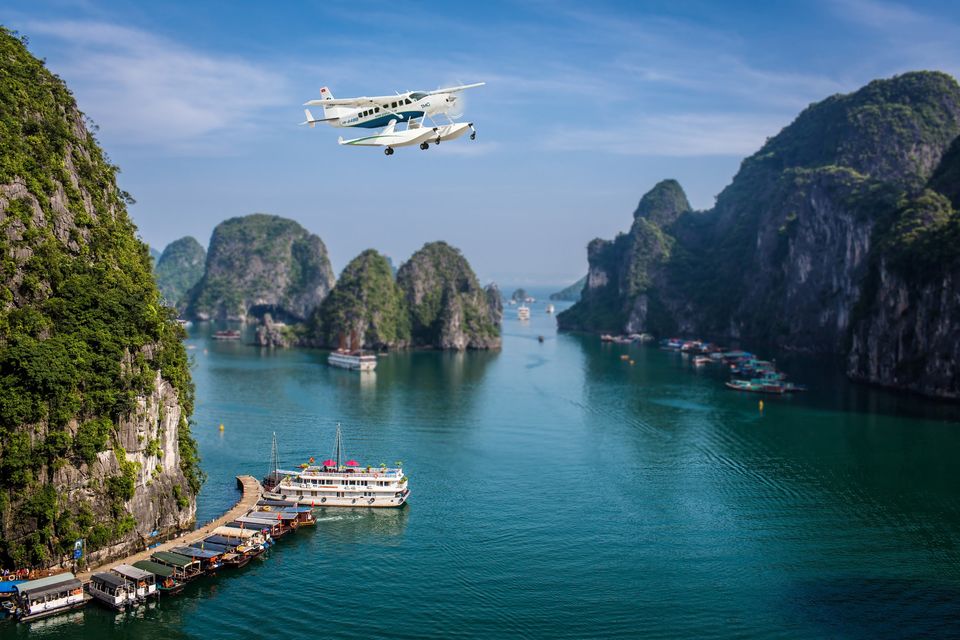 VIETNAM TOUR PEDIA
With over 10 years experience in the field of tourism, Vietnam Tour Pedia is constantly growing and providing the greatest Vietnam holiday packages around Hanoi, Halong Bay, Hoi An, Ho Chi Minh City, etc. Besides, we are also experts in creating Indochina tours withing Vietnam, Laos, Cambodia and Myanamar. Chat online with us or send your emails anytime if you need any assistance.