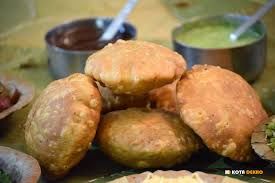 #TripotoTakeMeToHimalayas
Kota sarees. Kota stone. And most importantly engineering classes (now medical too) That is what Kota has been known for since a long long time. But this city is more than that. Situated on the banks of the river Chambal, the city has it's very own thrilling past and share of palaces and temples. Here's a list of my favourite places in Kota:
Chambal Garden:
This one has various childhood memories associated to it and that is why it tops my list of favourites. Go for boating in the Chambal river or just pack some food for picnic on a Sunday morning; this place will surely mesmerize you with it's small world charm.
 Gadaria Mahadev Temple
This place is located outside Kota, but it is a must visit. Serene and wondrous, you'll feel as if you are in a painting made by the Almighty himself. Prefer going there in the mornings till late afternoon.
Take the National Highway number 76 which runs through Kota erstwhile Kotah. 25 km on this route turn left on a deserted bumpy road, 3 km from here lies the temple.
Seven Wonders Park: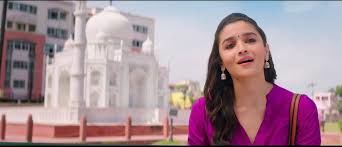 Remember Alia Bhatt and Varun Dhawan romancing in this park. Well, this is a perfect destination for someone who wants to see all the seven wonders and has paucity of time. Sundays are usually very crowded. Some of the monuments are even visible from the road.
4. City Palace and Fort: 
This captivating complex was once a centre of power in the city including courts and various state offices.
5. Kaithoon Village: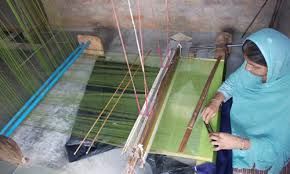 18 Kms south of Kota is lies this hamlet where you can witness craftsmen creating the exquisite Kota Doria sarees.
6. Baroli Temples: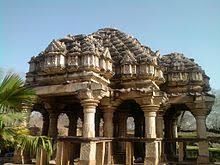 Another great way to spend your day is to visit the Baroli Temples located at 45 Kms away from the city. The cluster of temples(8 temples; another one is located a kilometre away). Visit the temples to marvel the architecture of the bygone era.
 Bundi: 
Bundi is an entire world in itself. This town located 40 Kms from Kota still maintains it's rustic charm. Away from the crowds of tourists make sure to take a stroll around this town. If you don't believe me, probably take Rudyard Kipling's words for the palace of Bundi:
'Jaipur Palace may be called the Versailles of India … Jodhpur's House of strife, gray towers on red rock, is the work of giants, but the Palace of Bundi, even in broad daylight, is such a palace as men build for themselves in uneasy dreams – the work of goblins rather than of men.'
More about Bundi in another post.
 Amar Punjabi Dhaba:
 It's crazy to see a Punjabi food joint so crowded in Rajasthan. Be ready to wait for your turn as I have never seen this place without crowds.
Where: Near Kota Railway Station, Station Road, Bhimganj Mandi, Kota, Rajasthan 324002
Maheshwari Foods: 
Another great place to enjoy lip smacking food. Head to this place for a full course meal.
Where: Gumanpura, Kotri-Gumanpura Road, Kota, Rajasthan 324006
Jodhpur Sweets : 
A trip to Rajasthan would be incomplete without sinking your teeth into the gorgeous kachoris.(I say gorgeous because kachoris in Kota are unlike any you've eaten in any part of India)
Kotri Road, Gumanpura, Kota, Rajasthan 324007
Also, try your share of Dal bafflas and Dal batti churma. Do not forget to have poha for breakfast. Do it like the locals do.