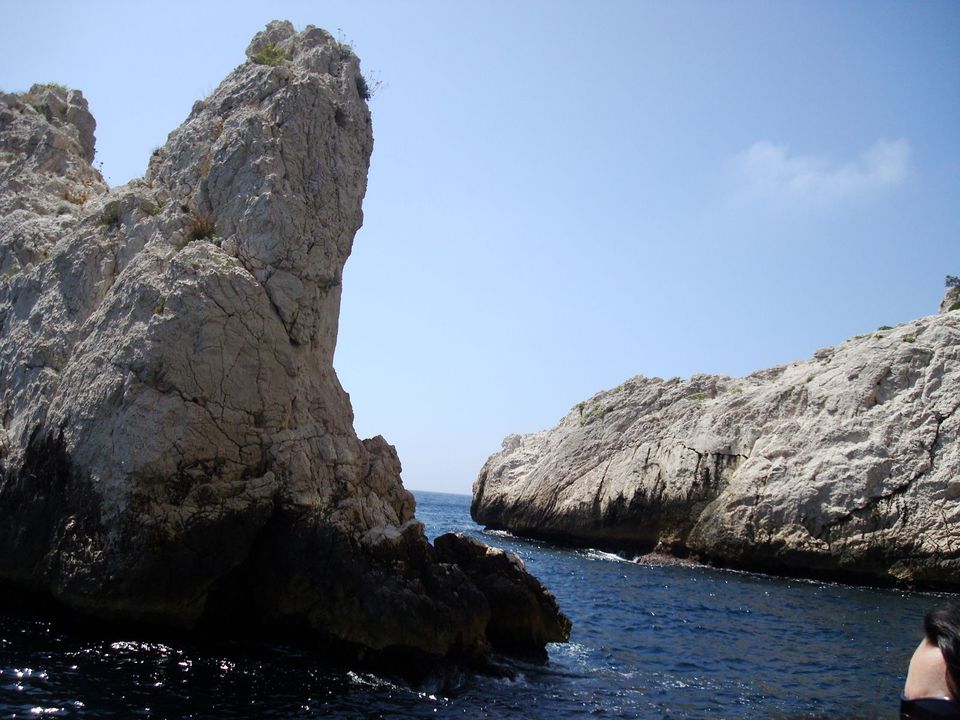 Cassis is a commune in the French Riviera. It is an ancient fishing port and caught the attention of the tourist inside us - husband and I. 
The first thing we did after reaching the village of Cassis is to take the ferry that takes you see calanques. The sun, the beautiful rocks, breeze blowing through your hair, and the clear blue water! Can one ever go wrong with this set-up? If this ride can not lift your spirits, nothing ever will. 
I was beyond joy, clicking pictures in every direction, since there was beauty in... well, every direction. 
After returning from the ferry-ride, we spent some time at Plage de la Grande Mer. The beach helped calm us further.
A quick lunch and lots of relaxing breaths after, we headed for a trek to another calanque. Yes, we clearly did not get enough of it. What we felt after reaching our destination was sheer amazement at the size and beauty of it, apart from relief, of course, after the long trek. To reward ourselves, we headed towards the soothing sands and waters of the beach.