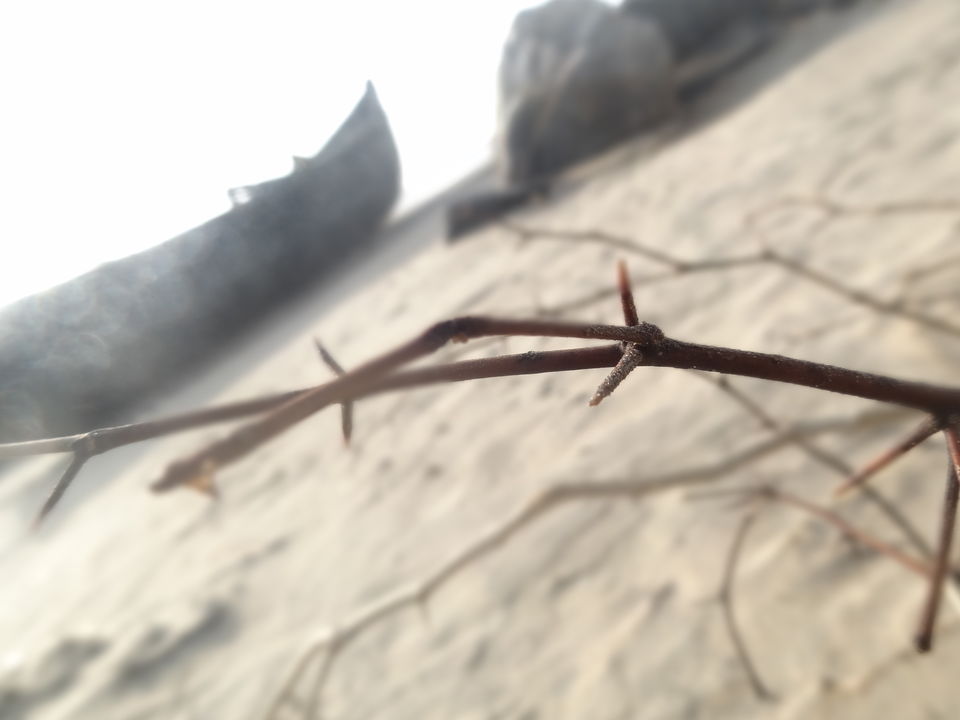 As the wondering waves gently kiss the rocky shoreline,
there happens to be splashes of hopes and new dreams!!

If you are in pursuit of a place to unwind , may be an weekend gateway , to escape the claustrophobic city life and you happen to be in kolkata , then Digha is the place to be. Located at a distance of 187 km , a 4.5 hour drive from Kolkata via NH16 and Contai -Nandakumar Road will take you to this sea side town of Digha.
Sit back and relax on the rocky beach,watch the spectacular sun rise and take a walk amidst the palm trees. The red crabs , shoreline stretching into the infinity,and the waves would provide you the much needed respite from work. Serve yourself with exotic seafood, fish delicacies and local Bengali cuisine in the form of Pomfret, Rohu, Bhetki, Fried Fish and Tiger prawns.
Watch the breathtaking sunrise at the Old Digha sea beach to kick start your weekend.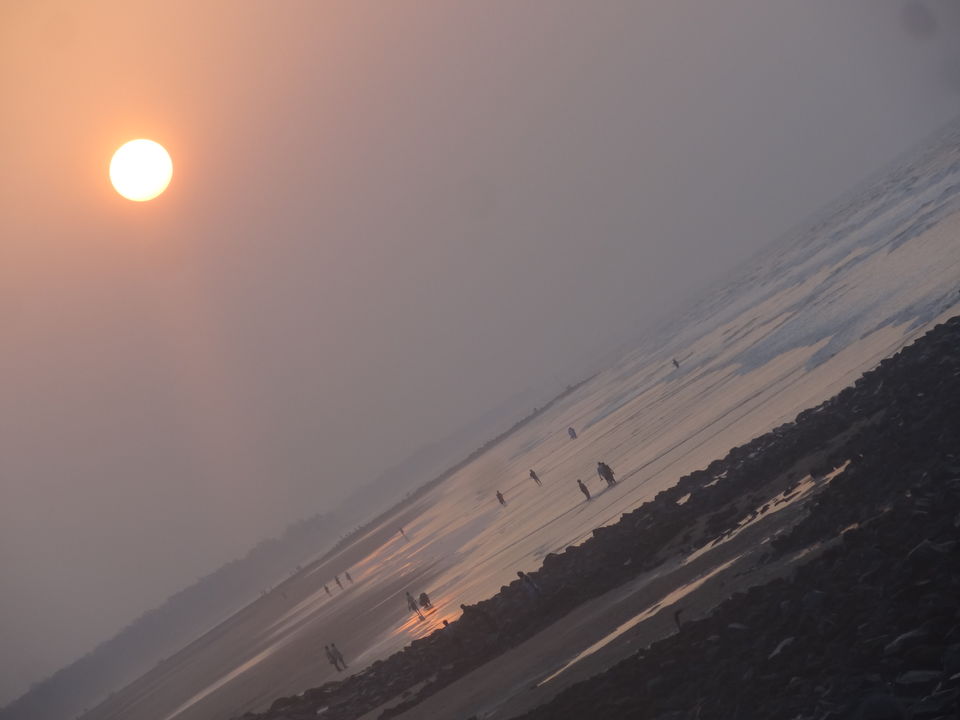 Places to visit in Digha :
1. Udaipur Beach : The White Sand beach stretching to infinity, take a walk along the beach amidst the rocky terrain on one side as waves gently kissing your feet. The blue sky and the tall palm and coconut trees trying to reach for it. The fisherman have parked their boat , you see a small hut far away and gentle winds to accompany you. Wet your feet and take a long walk . Rejuvenate yourself in the very pretty udaipur beach.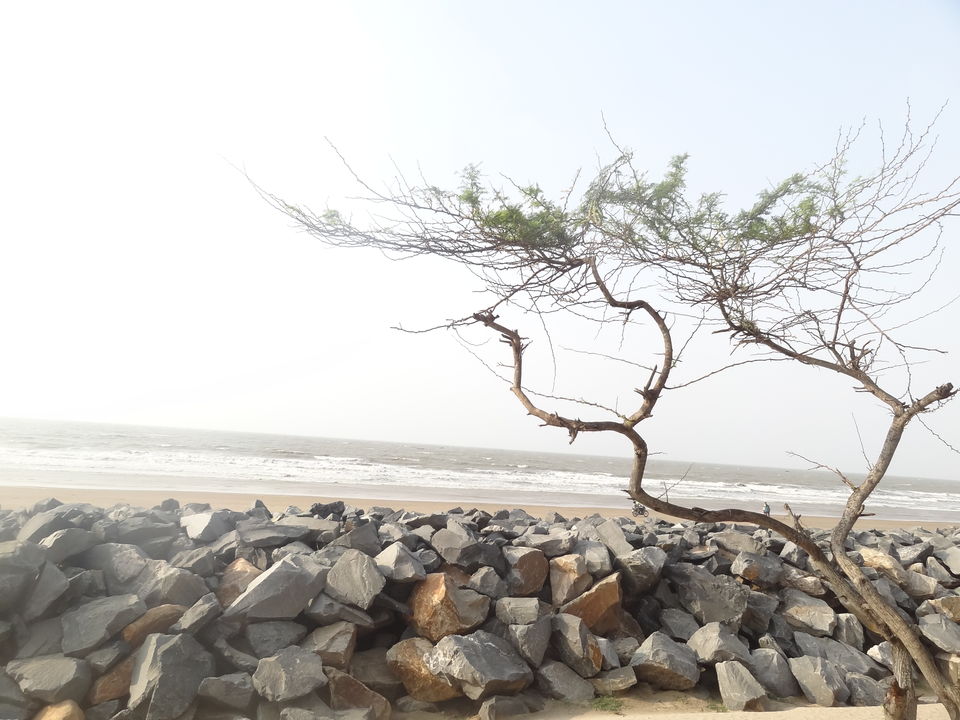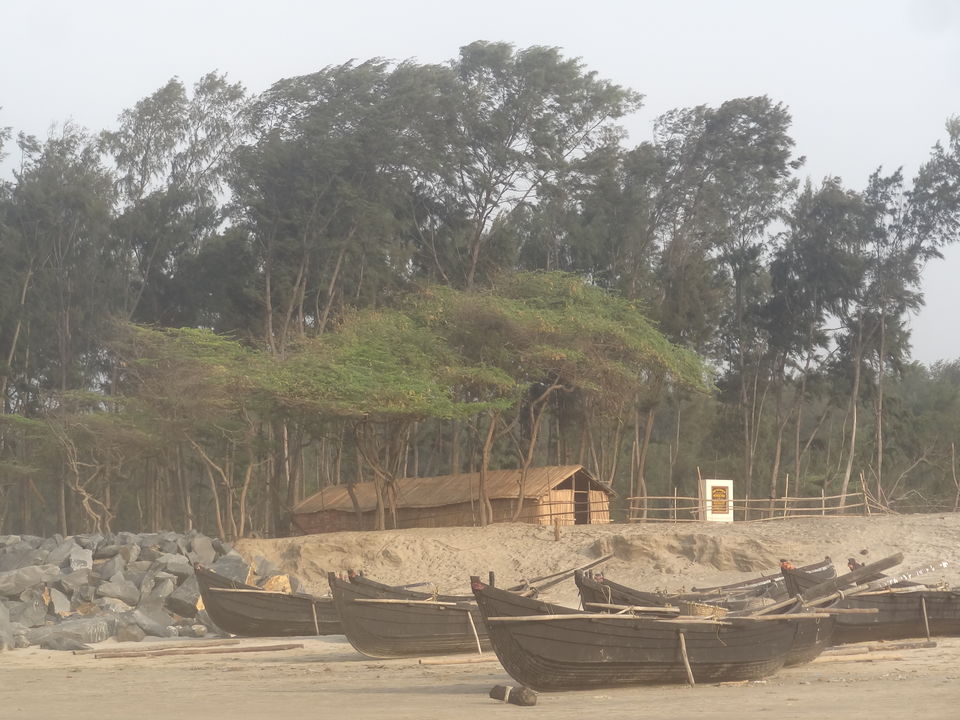 2:Talsari Beach: Take a Walk along the Talsari ( a stretch of Palm and coconut tress ) or try walking on the sand dunes.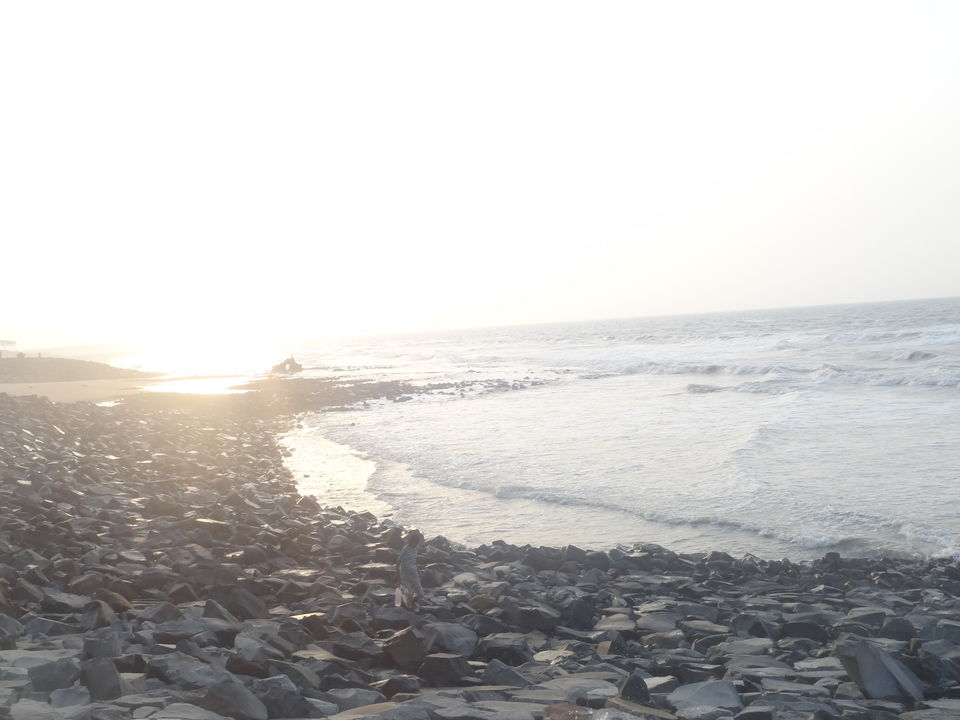 3:Shankarpur Beach: The abode of the Red Crab. You see a cast of crab marching across the beach. Relax yourself or may be try catching a red Crab as it swiftly slithers into it's hole. A Pristine beach indeed. You can witness myriads of Fish caught by the local fisherman.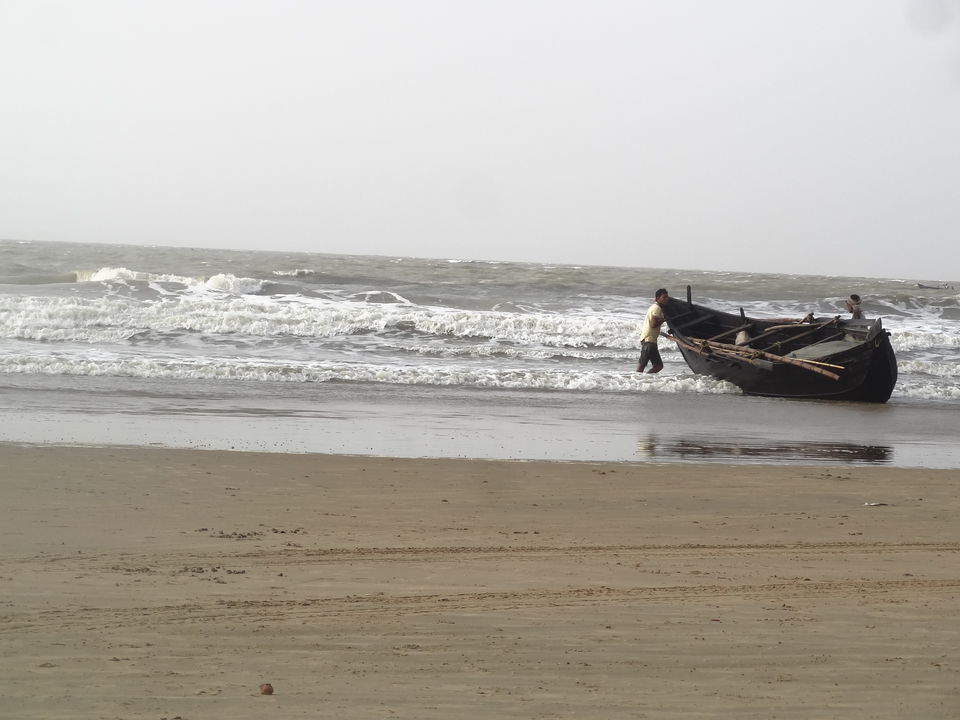 4:Marine Aquarium: You find Corals, star fish and set a date with marine Life. Drown yourself in a vast ocean of Knowledge about Oceanic Life and Marine biology. Make sure you visit this aquarium before 6 pm.
5:Amarabati Park: Spent some serene time in this beautiful nature Park comprising of lush green canopy and enjoy the boat ride. Take a local Rickshaw from Digha to this nature Park, a 4 min journey from Digha. Relax amidst the nature.
6:Chandaneswar Temple: Get in touch with divinity.
Where to stay in Digha : Hotel Sea Hawk since it offers a panoramic view of the sea and you can hear the waves lashing across the rocky beach. Overall there are abundant hotels in Digha.
Wake up the Next day , hire a cab from Digha and depart for Tajpur sea beach and night stay at Mandarmani.
Tajpur Beach: Situated at a distance of 20 km from Digha , a 40 min car ride would take you to Tajpur Beach. Situated amidst a green canopy the sea beach here is indeed beautiful and you would feel like you are very close to the nature. Watch the spectacular sunrise and sunset .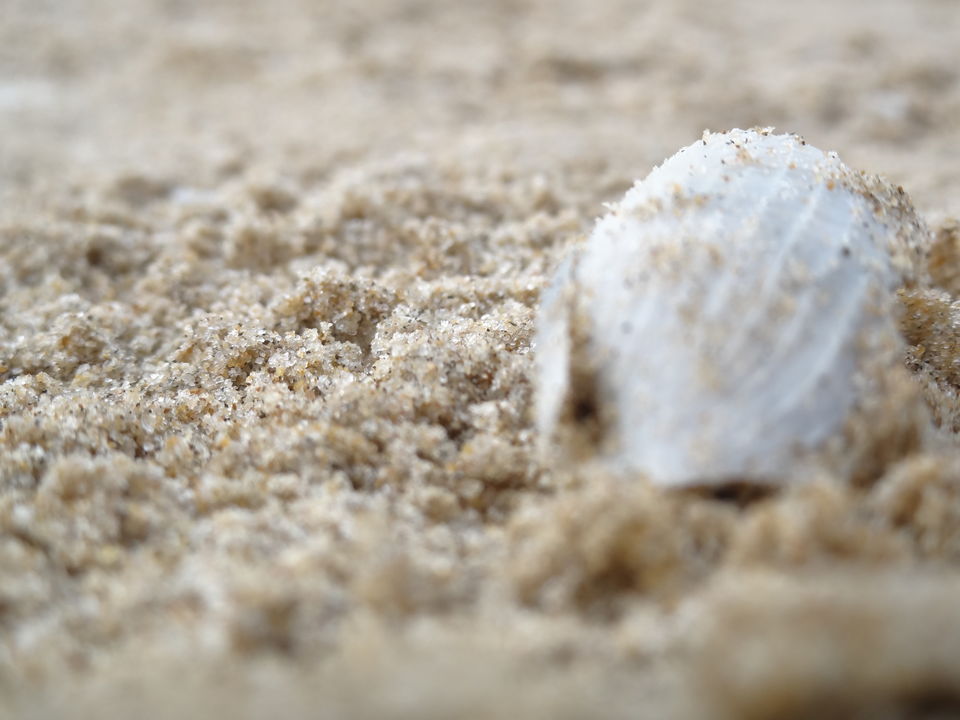 Mandarmani :A 13 km long motorable beach , probably the longest motorable beach in India. Sea , Sun, Sand , sea Shell you have it all here. Resorts are all lined up very close to the beach making your stay here one of the most memorable vacations. This beach looks oh so enigmatic during a full moon light , or during the sunrise and the sunset. I highly recommend to spend a night here at Mandarmani. There is tranquility and serenity floating in the air of Mandarmani.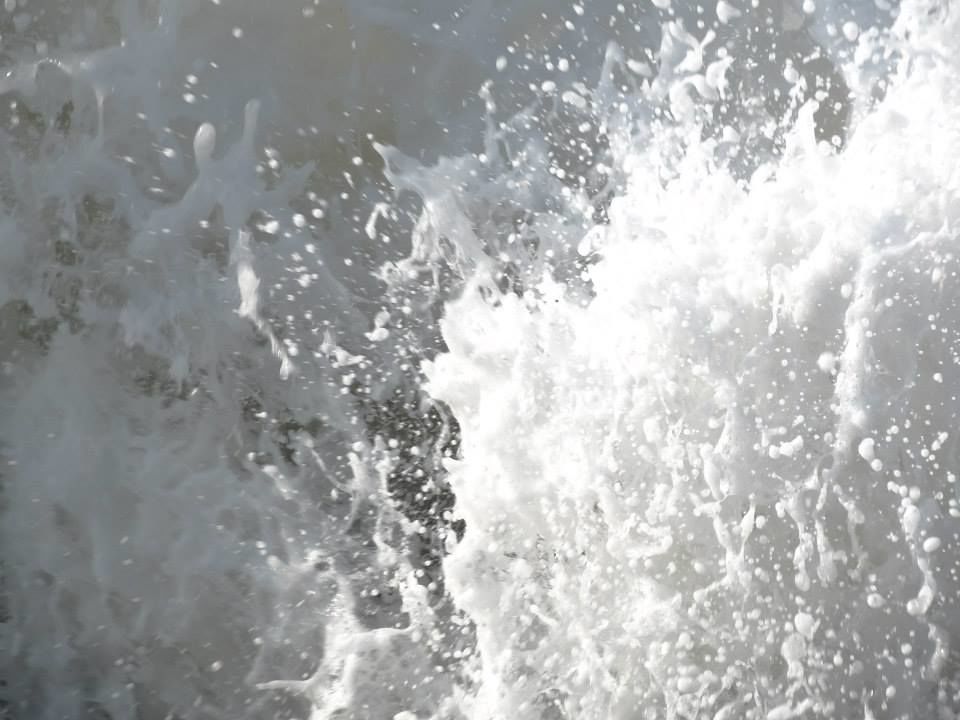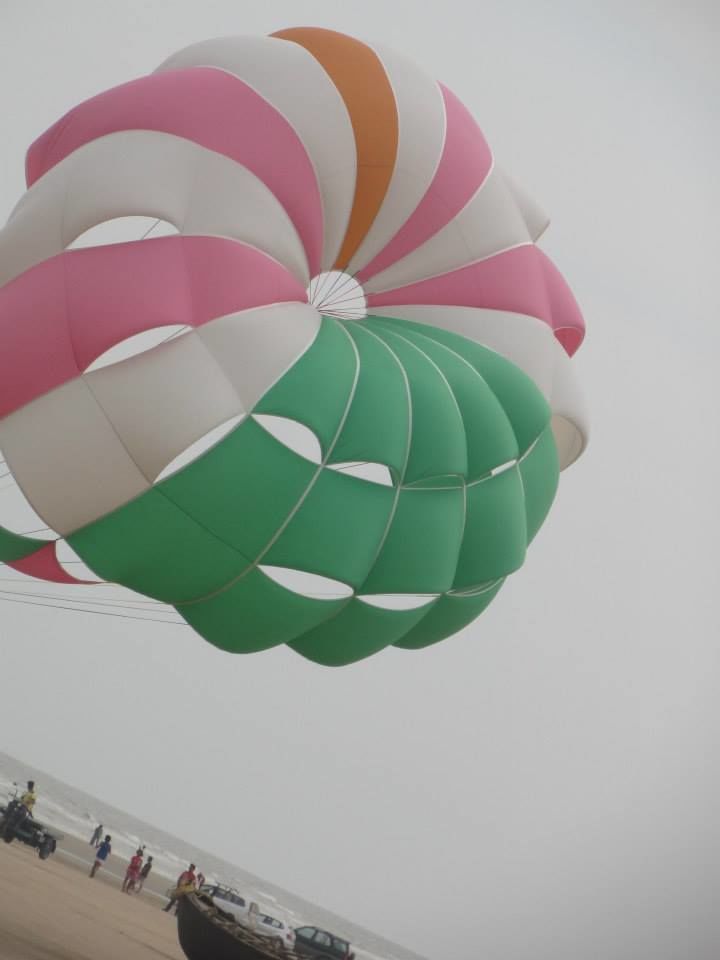 Activities To Watch Out For : Banana boat ride, Water bike rides .
A word of Caution : Please don't try the Parasailing since it has deteriorated & is not at all safe mostly controlled by locals and not by professional experts.
Getting to Mandarmani : An hour drive from Digha by Car / cab via Digha - Contai Rd and Chawlkhola. Cars are easily available from Digha.
There are plenty of public/ private / deluxe buses from Digha / Mandarmani to kolkata. Fares starting at Rs 125 only. Digha is well connected by railway network. you can catch train from Digha Railway Station to Howrah Railway Station and vice versa (Tamralipta Express , Howrah - Digha duronto express).
Digha along with Mandarmani is indeed a Perfect weekend gateway if you are in the eastern part of India. Lots of Activities and beaches will rejuvenate you. And if you don't want to travel much , sit back and relax at old Digha Rocky beach. None Parallel than watching the waves and getting lost in the crest and trough of joy. A true healer , Ocean.