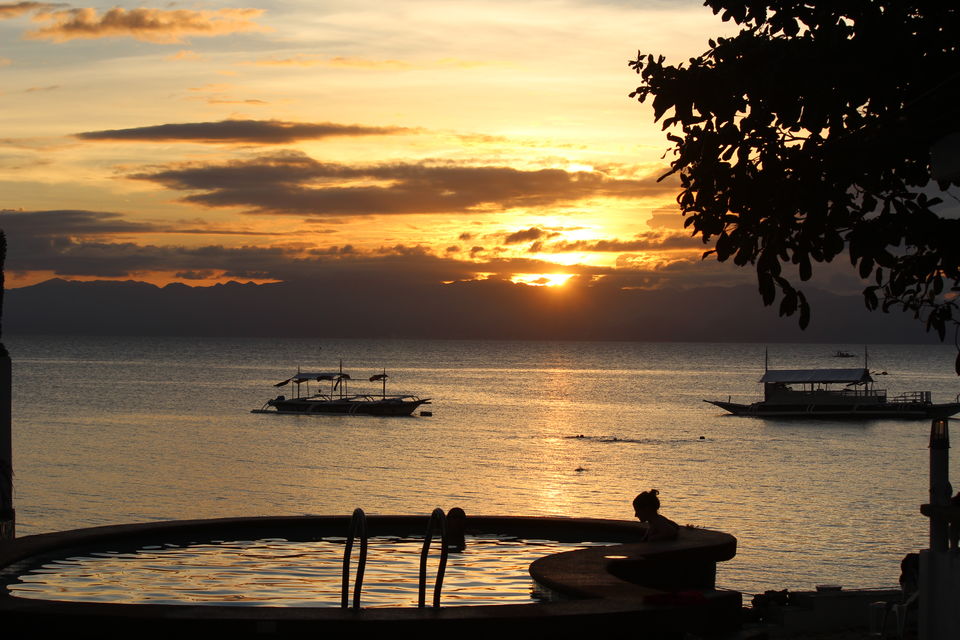 Journey from Manila to Cebu
We had planned this trip 2 weeks in advance by booking flight from manila to cebu (AirAsia flight since this was the cheapest available ) Booked pescadores seaview suites for 3 nights via agoda.com
We had arranged pickup from cebu airport to pescadores suites with the help of one local guide . Guide name is Jimmy paypa
Hotel was in south cebu (moalboal ) which is 2 hours travel from cebu city . Most of the tourist attraction is near south cebu
Must visit places are below
1.Island hopping moalboal
2.canyoneering at kawasan falls
3.osmeña peak
4.oslob whale shark
5.sumilon island
6.tumalog falls
After reaching hotel at around 2 PM , As we entered south cebu ,nature welcomes us with lush green cover and rain . It was scenic journey towards the moalboal from cebu city.
We got ready in an hour and first day we had planned only island hopping . Following are the main attraction during island hoping
1. Snorkeling at Pescador Island Moalboal
2. Sea Turtle Watching
3.Sardines Rush
We could not take any pics as this was completely a under water activity . But it was amazing experience . We had to chase the sea turtle and we got to see around 3 turtles. Sardines rush was also lifetime experience
This whole island hopping tour takes around 3 hours . We reached back to hotel which was actually on the shore of the pescador island so he directly dropped right infront of our hotel.
We decided to take rest for the day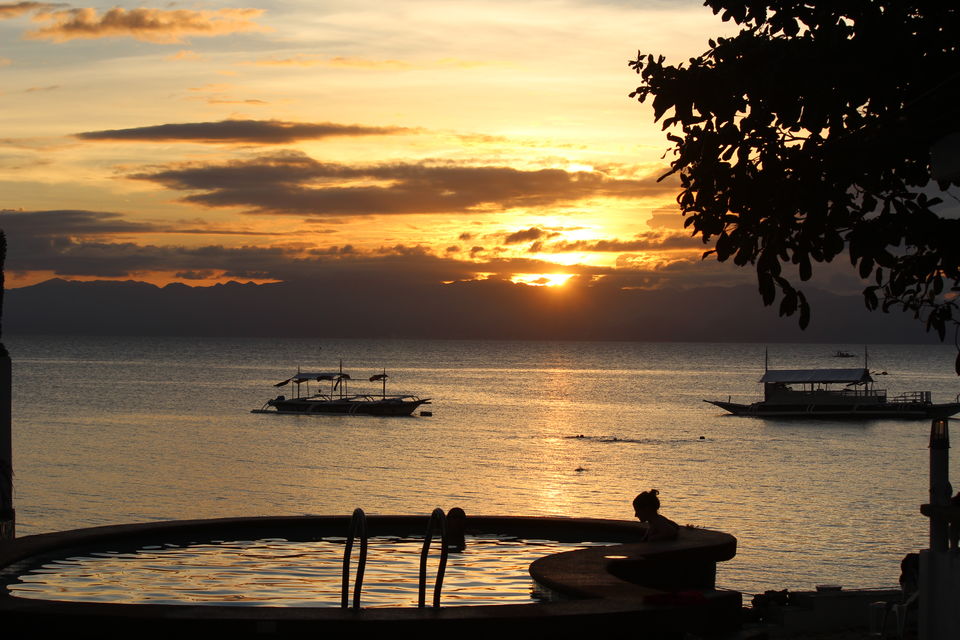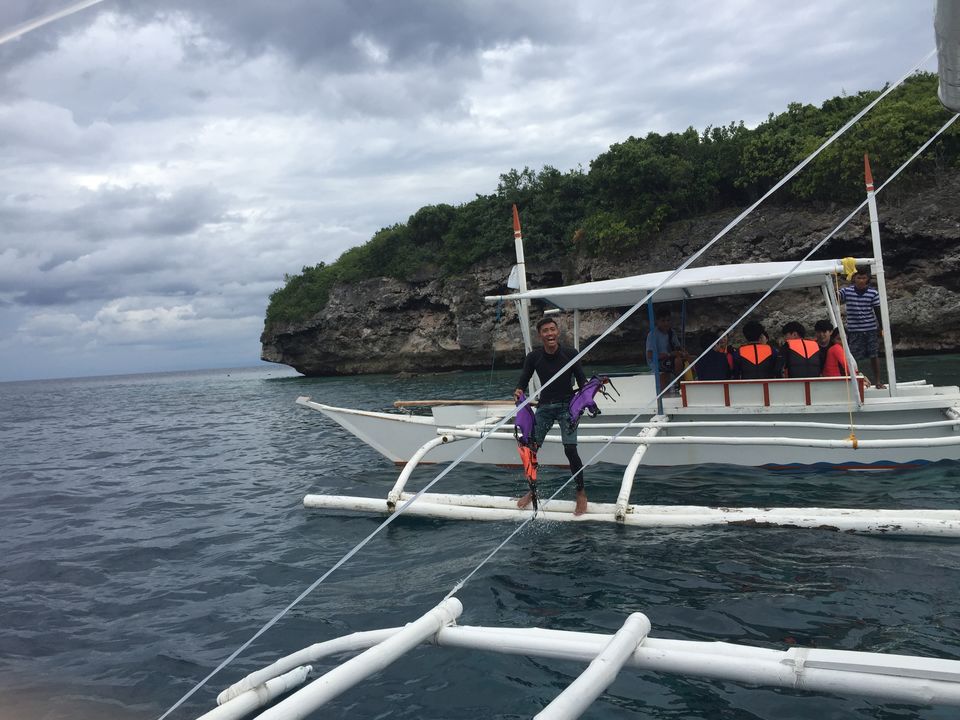 We got ready for the main highlights of the cebu trip ie canyoneering at badian . We were exited and bit scared as this comes under one of the extreme adventure activity. ( We had seen videos in youtube in advance in preparation for this )
It was group tour so our group had around 20 ppl . Guide had arranged for pickup from hotel . We traveled using jeepney which is a popular mode of public transport in Philippines. The starting point of trek was around one hour journey from the hotel . Before reaching the starting point of trek they will stop to buy helmet ,life jacket and water proof casing for mobile if needed. You can also buy shoes for rent(100 pesos) if needed.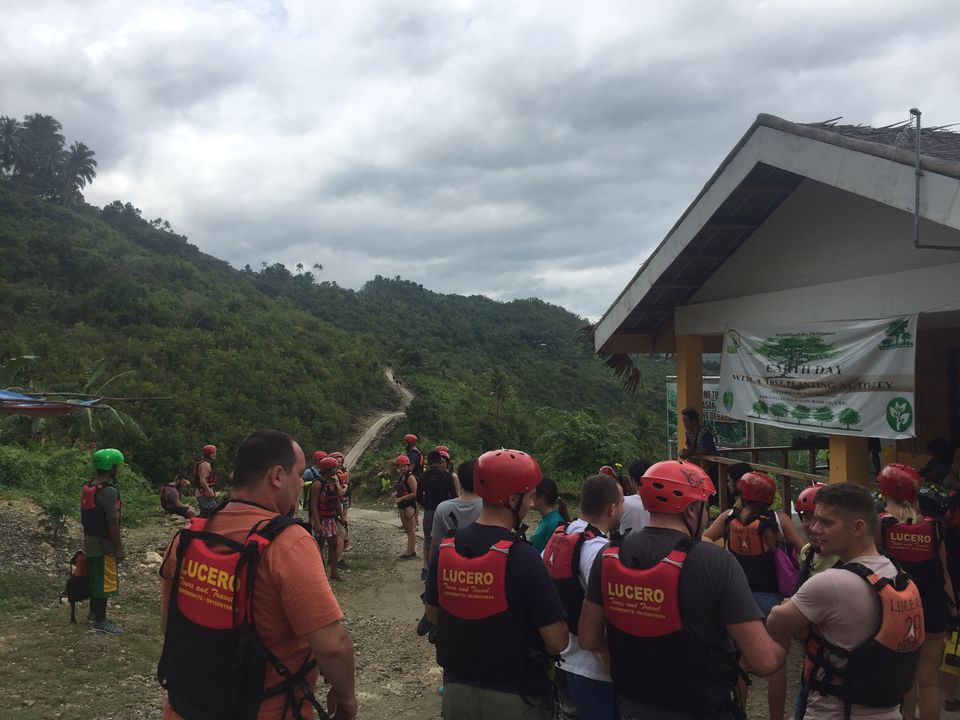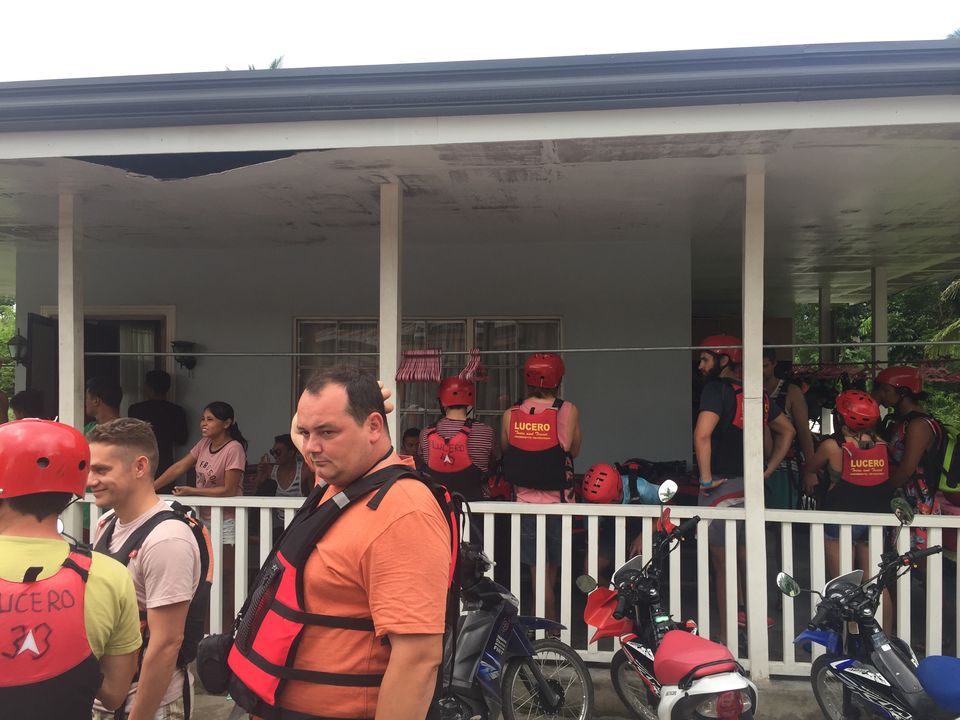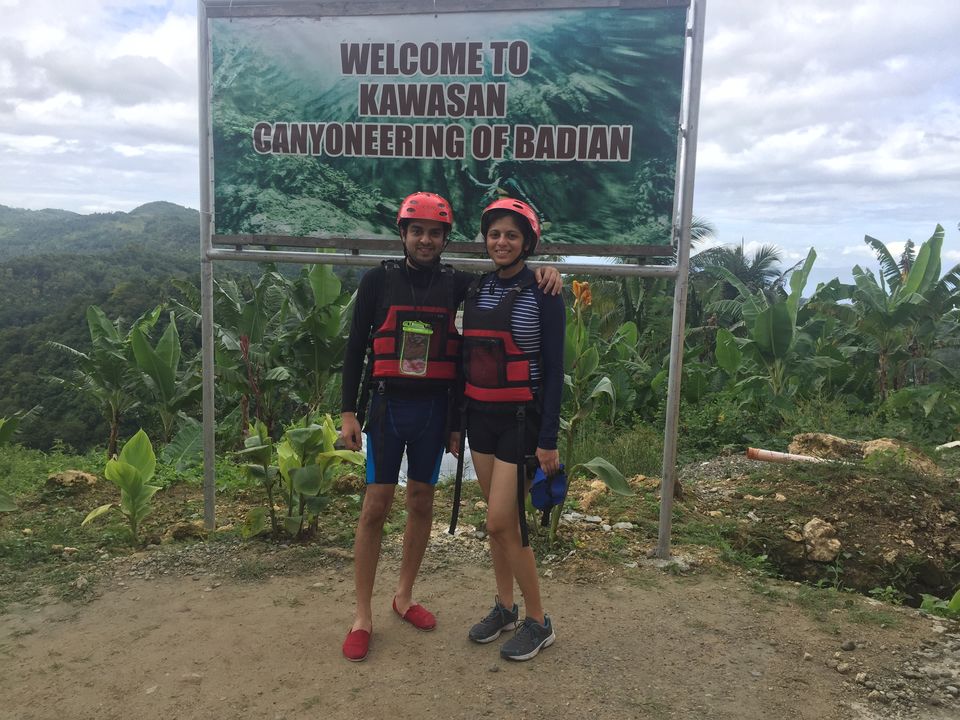 After this guide will brief about the do's and donot's during the canyoneering .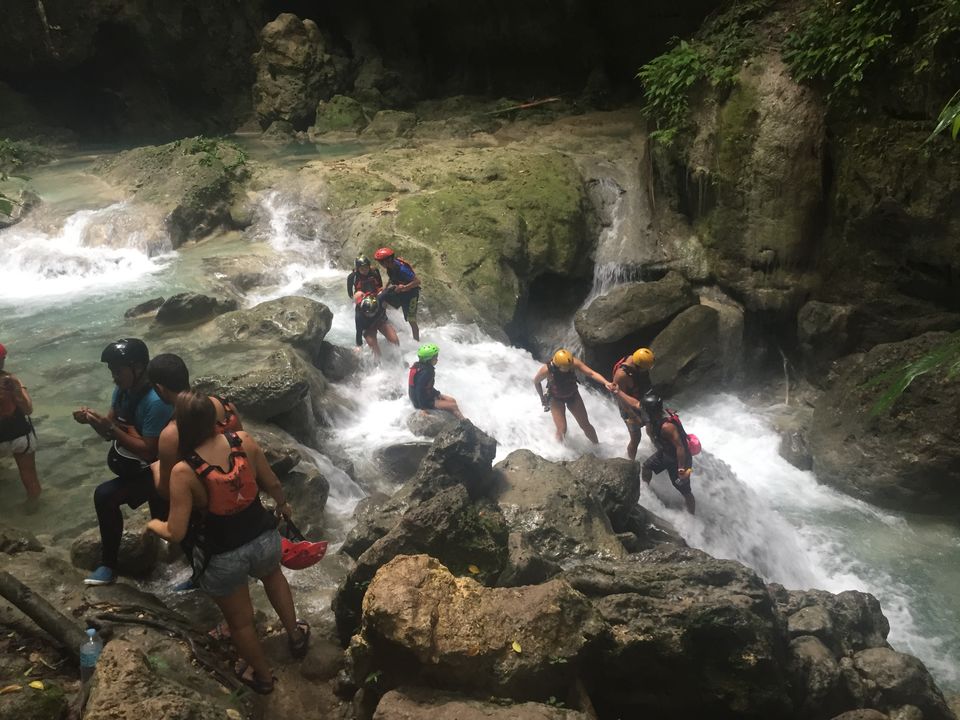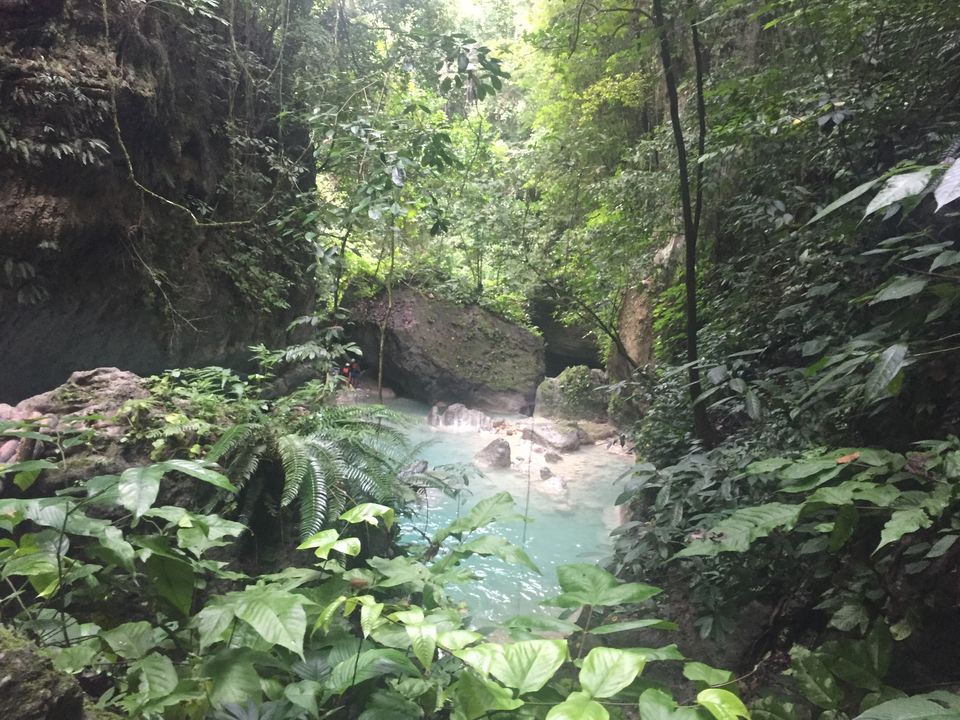 There are around 3-4 mandatory slides and jump into the water. It was not very scary but yes water is very cold .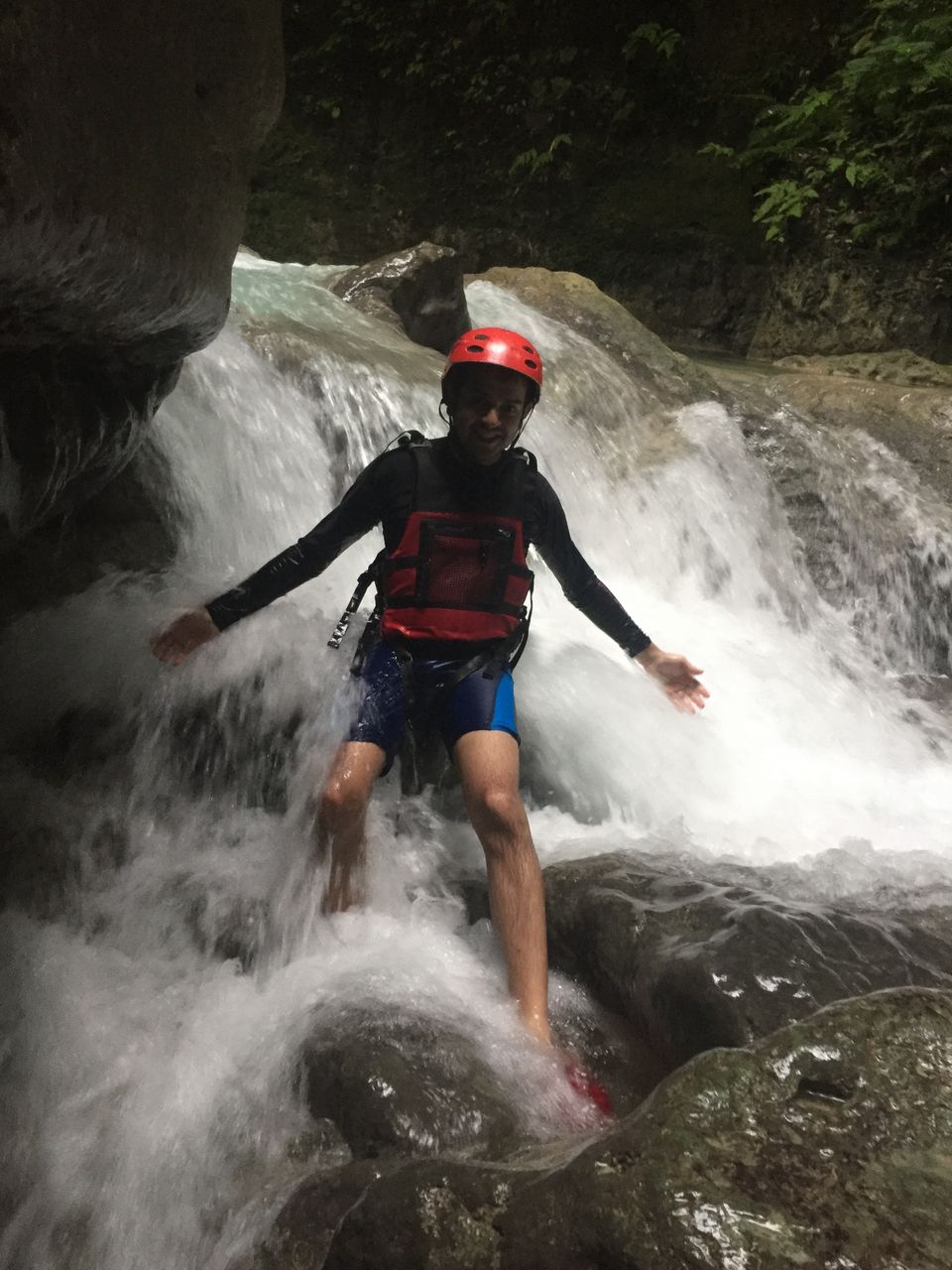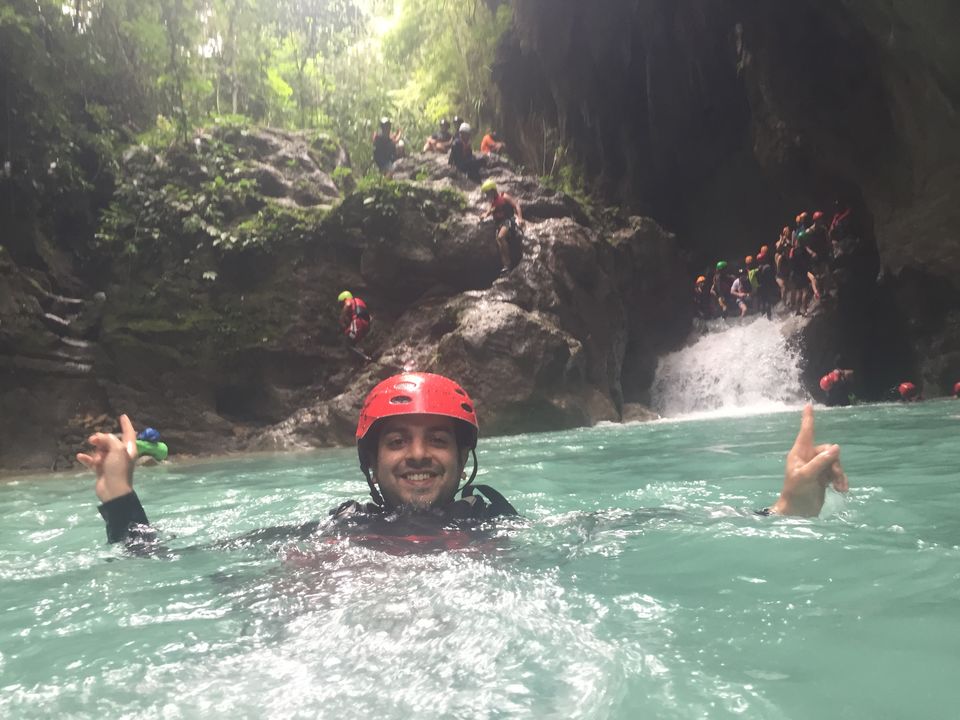 It was 2 hours of trek through the waters by jumping and sliding , to be cherished throughout our life.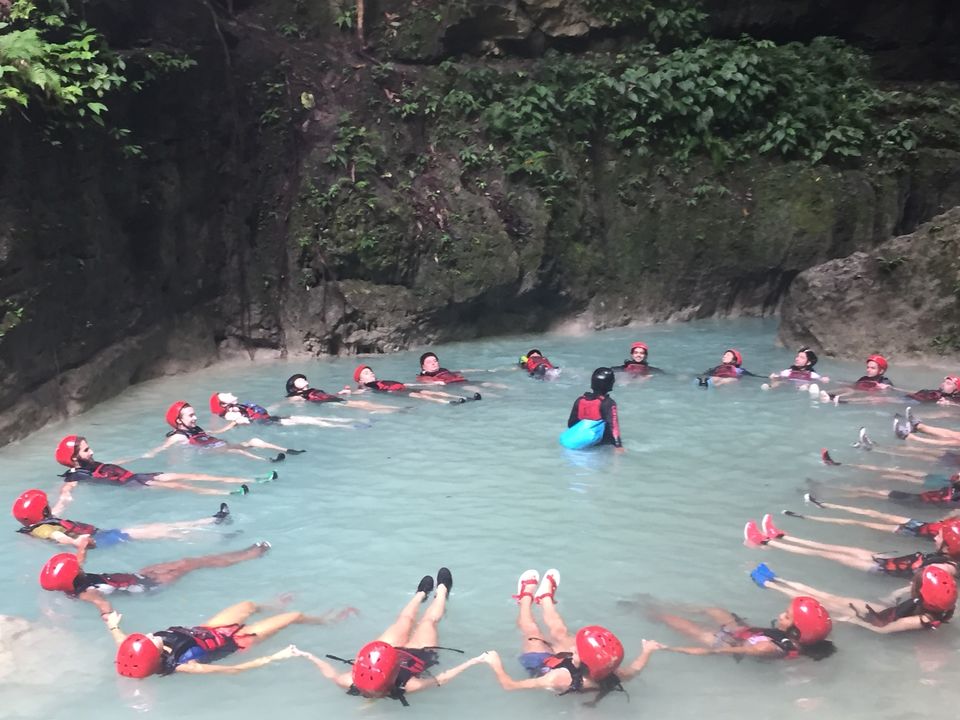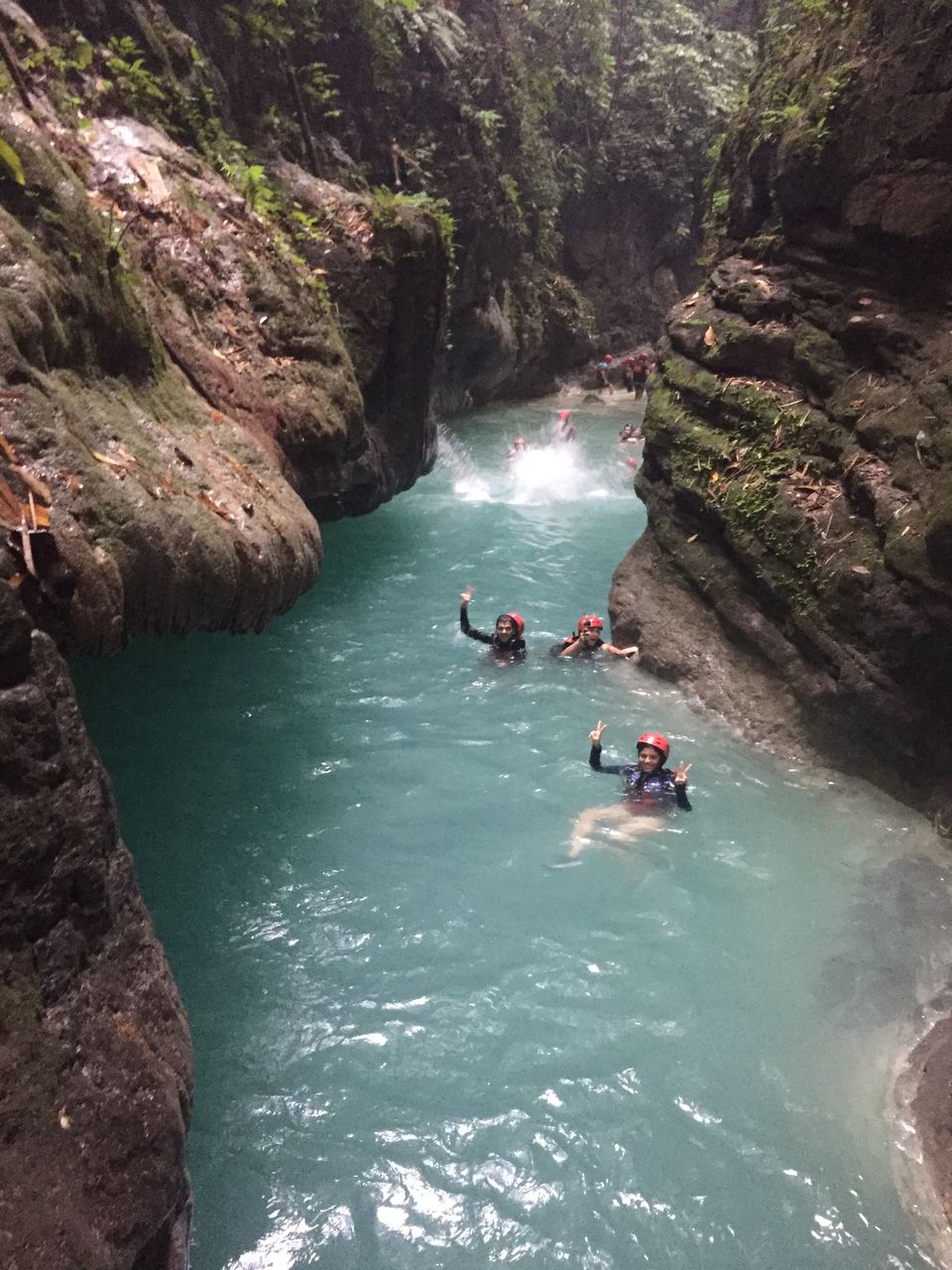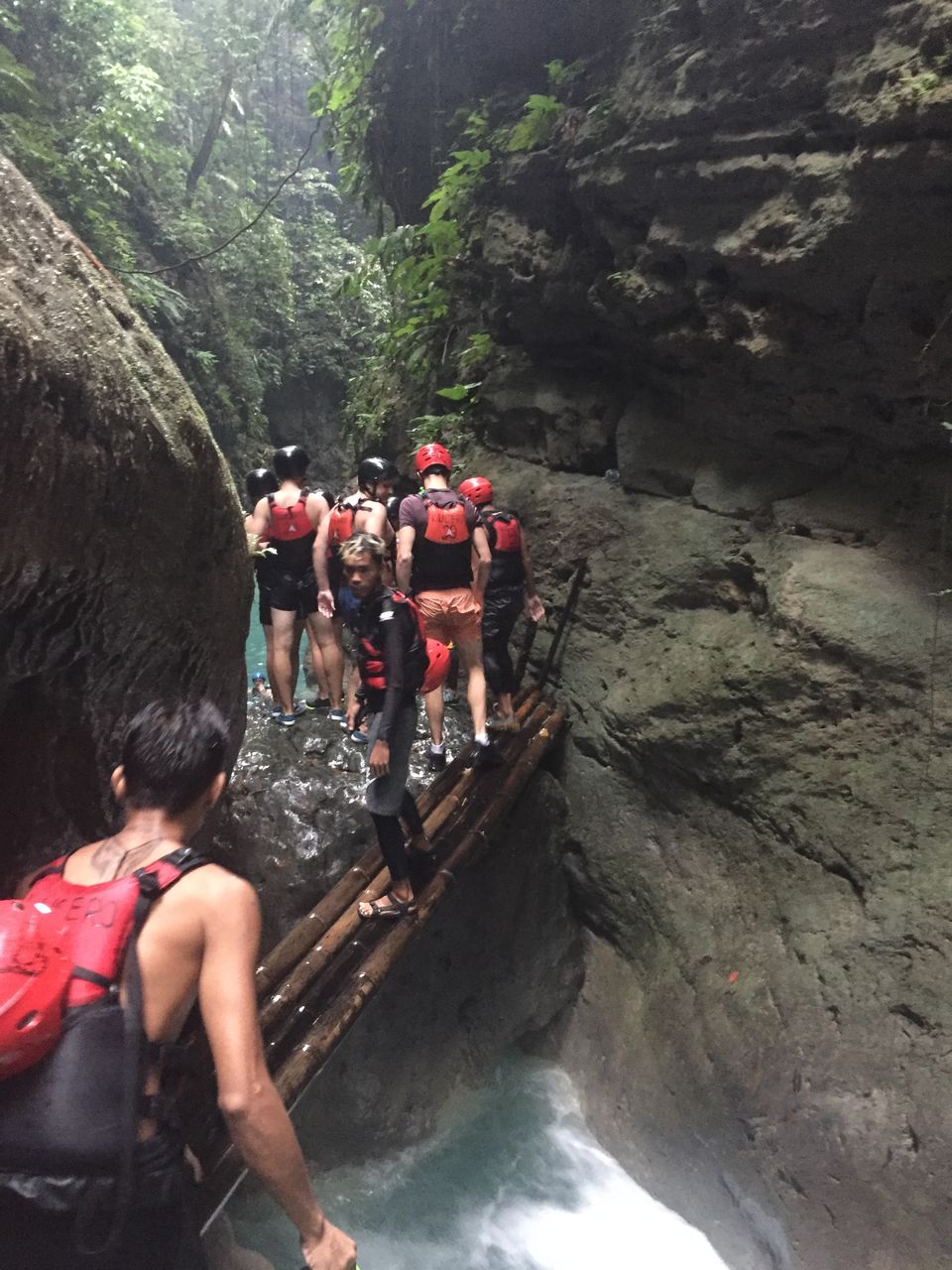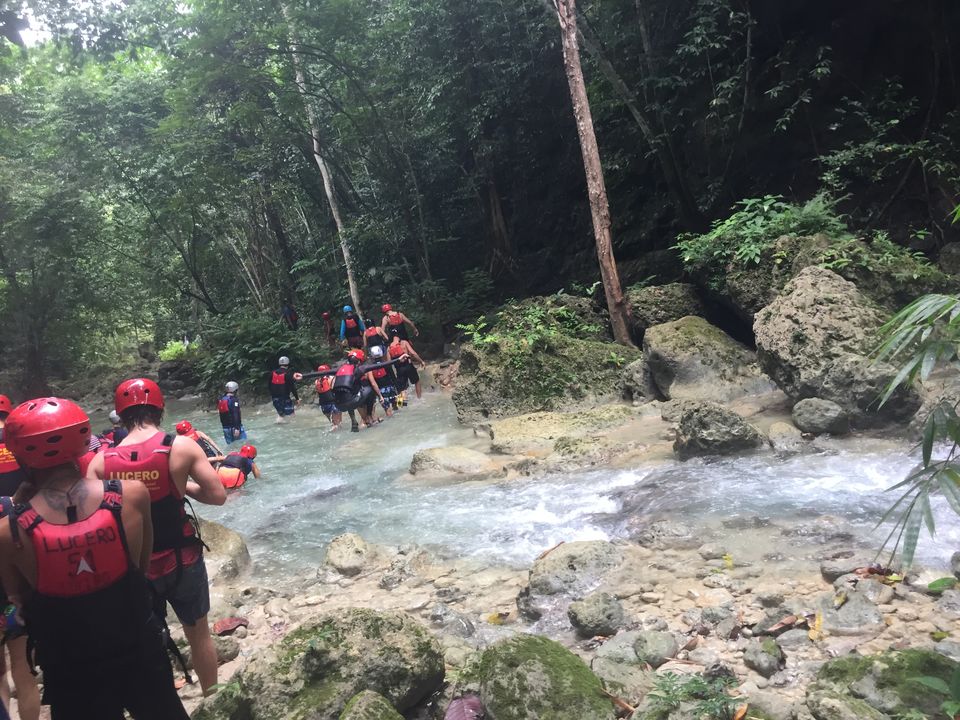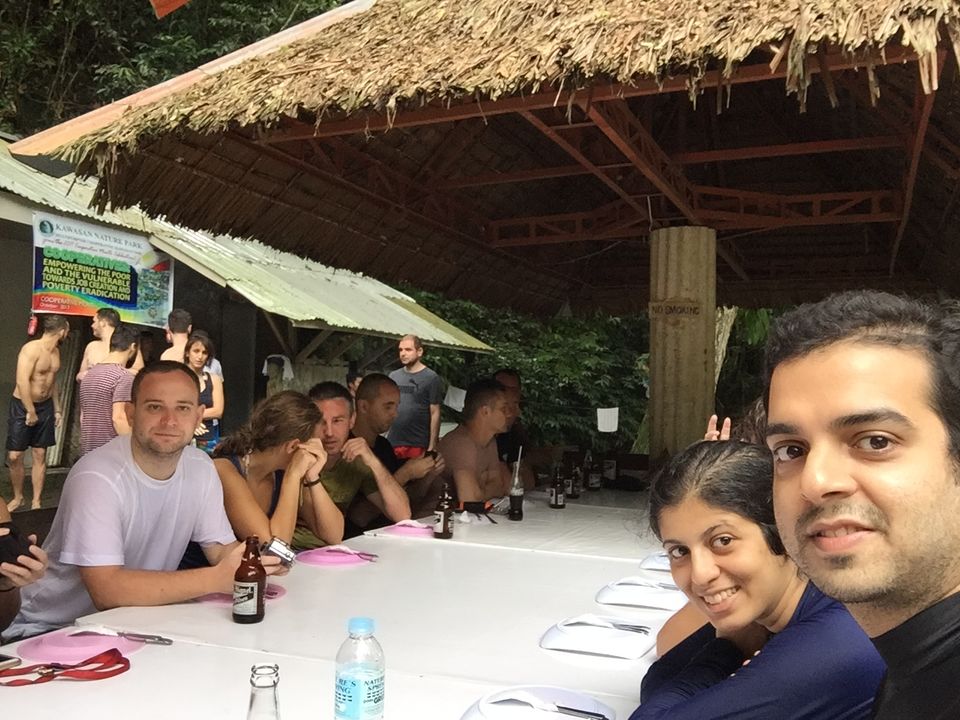 Finally after reaching the main kawasan falls area , they would provide lunch . This is included in the package . They arranged it quiet well considering veg options also . Package cost is around 2k pesos per person.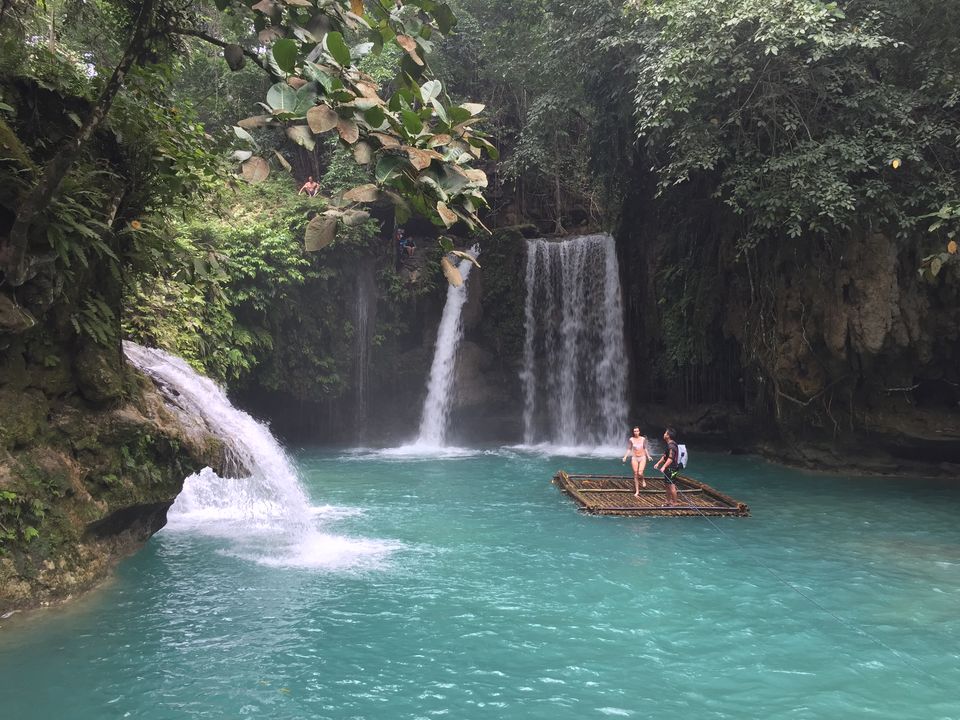 After we reached the main falls , we had to walk around 45 min to go back near the area where the vehicle was parked which took us back to hotel . We decided to rest for this day as it was tiring .
Day 3
Moal boal to Oslob
Journey took around 2 hours to reach oslob , The journey was awesome since we can watch the beach all along the travel . Once we reach Oslob town we decided to opt for the whale shark watching . We had to pay 1500 pesos for the snorkelling tour (30 min) with whale shark . Additionally we can take go pro for rent . It costs 500 pesos .( Tip - suggest you to carry a underwater camera , Rented one is good enough). It is an experience to remember for a lifetime so having pics will be better . It was such a huge giant fish around 30 ft in size . It is very safe since Whale shark do not harm humans . They first take using small boats into the middle of ocean ,and will provide snorkeling gears. Boat persons will help to take the pics under water .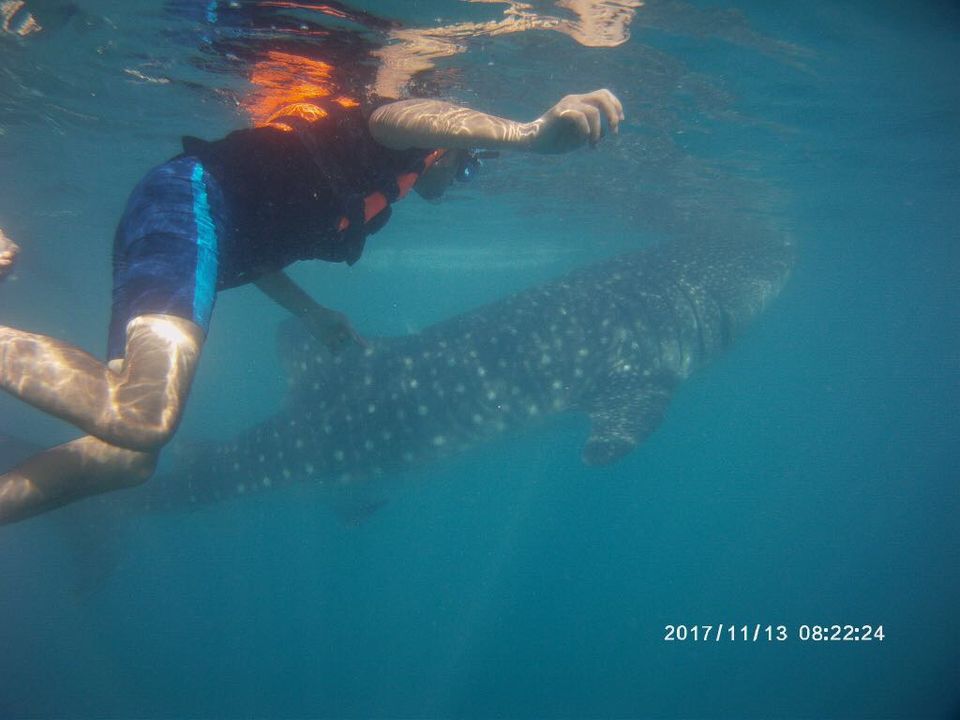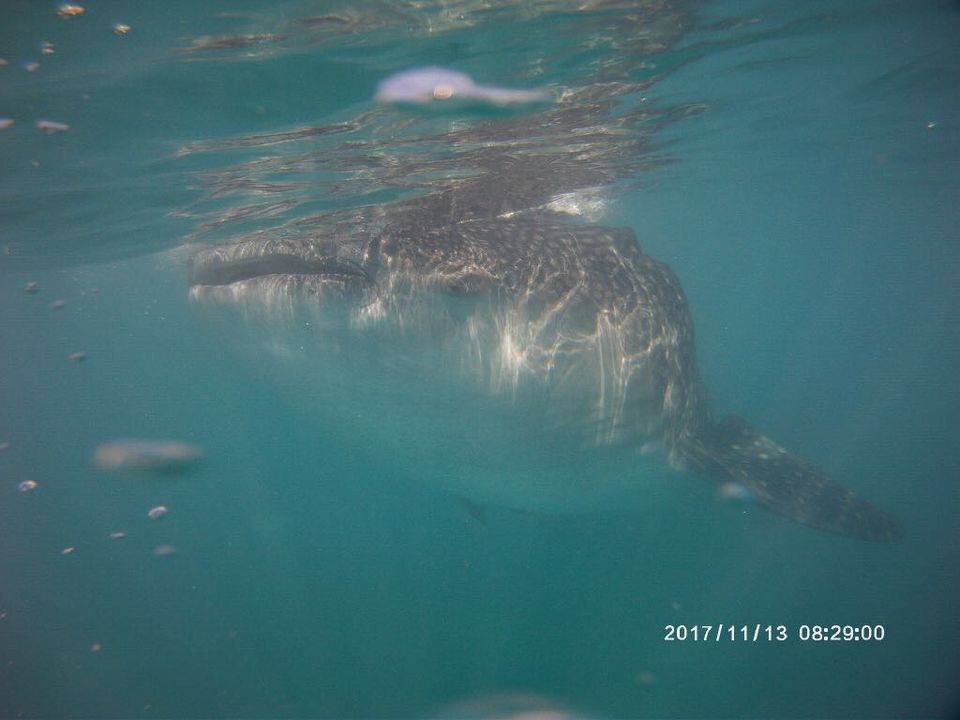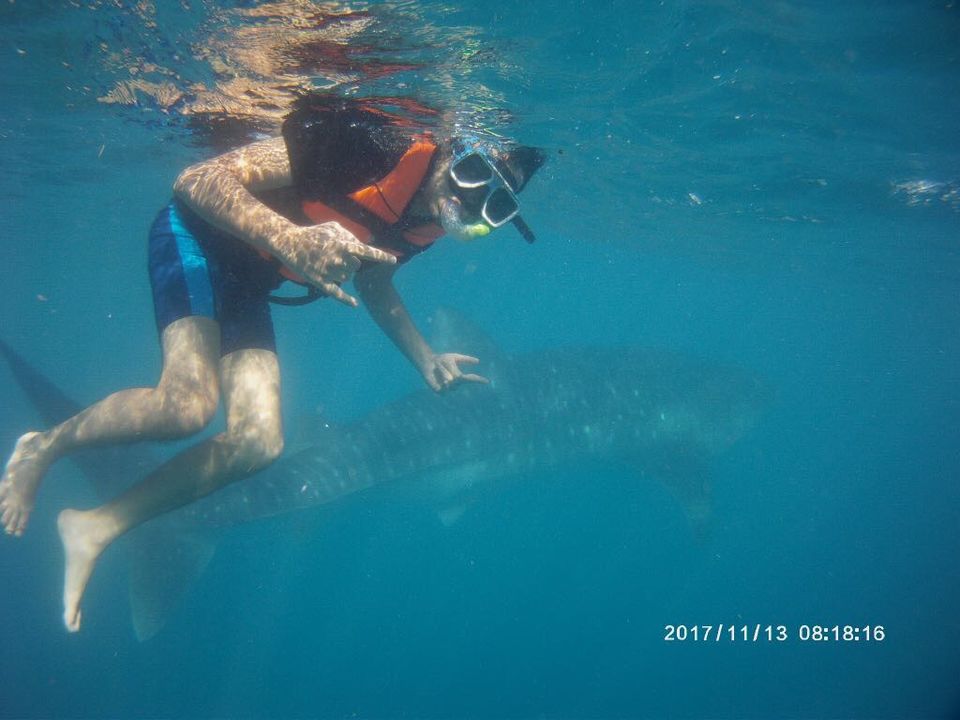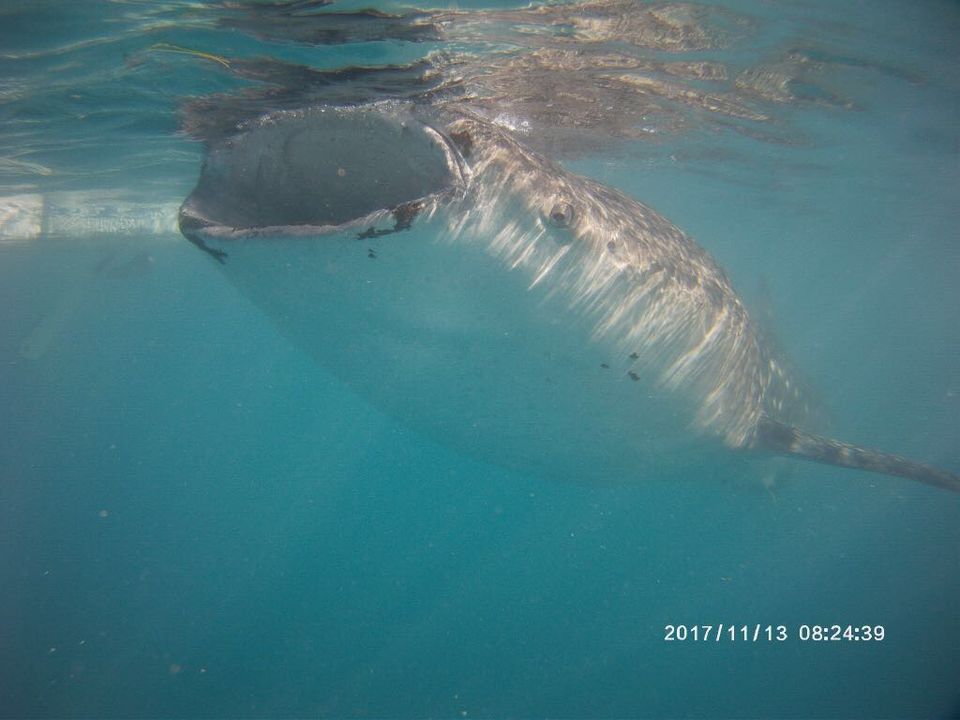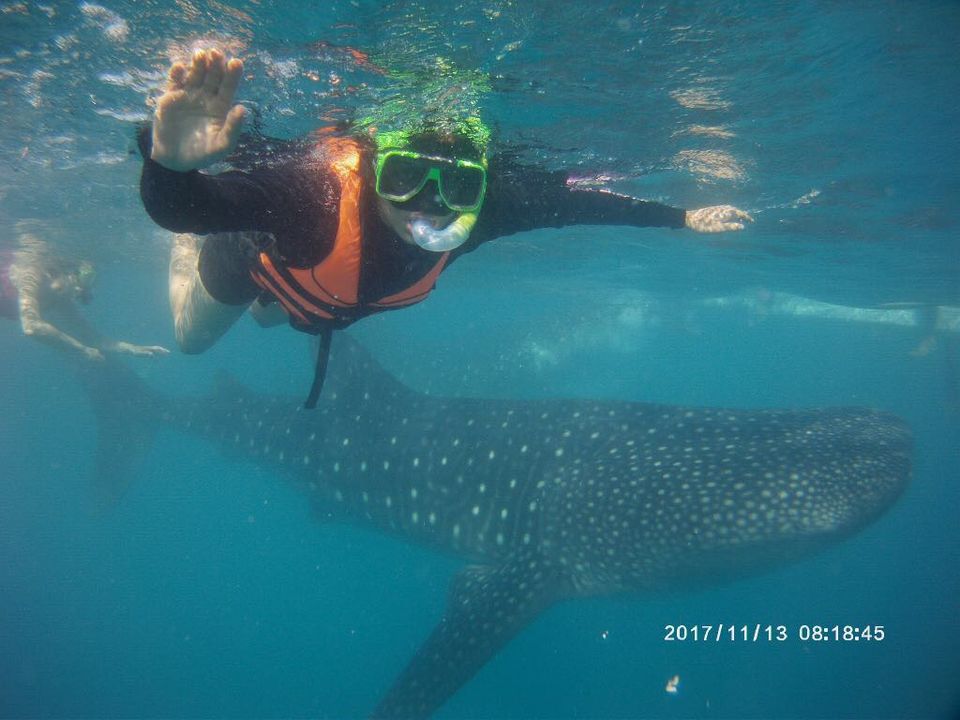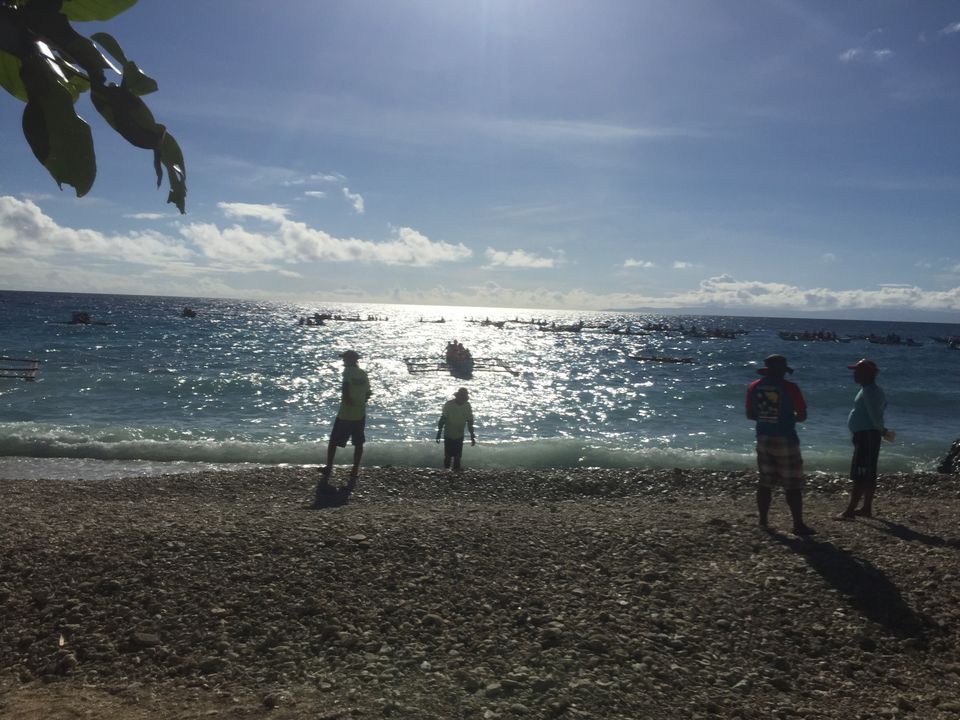 Before going into Whale shark watching area , they will guide you about the do's and Dont's while swimming with them . You are not supposed to touch them and are supposed to take bath before going into waters if we have applied any sunscreens since sunscreen lotion contains chemicals which might harm those fishes.
Tumalog falls
This place is around 15 min from the whale shark watching area , It was like a water falling down from heaven , majestic to watch and enjoy in waters.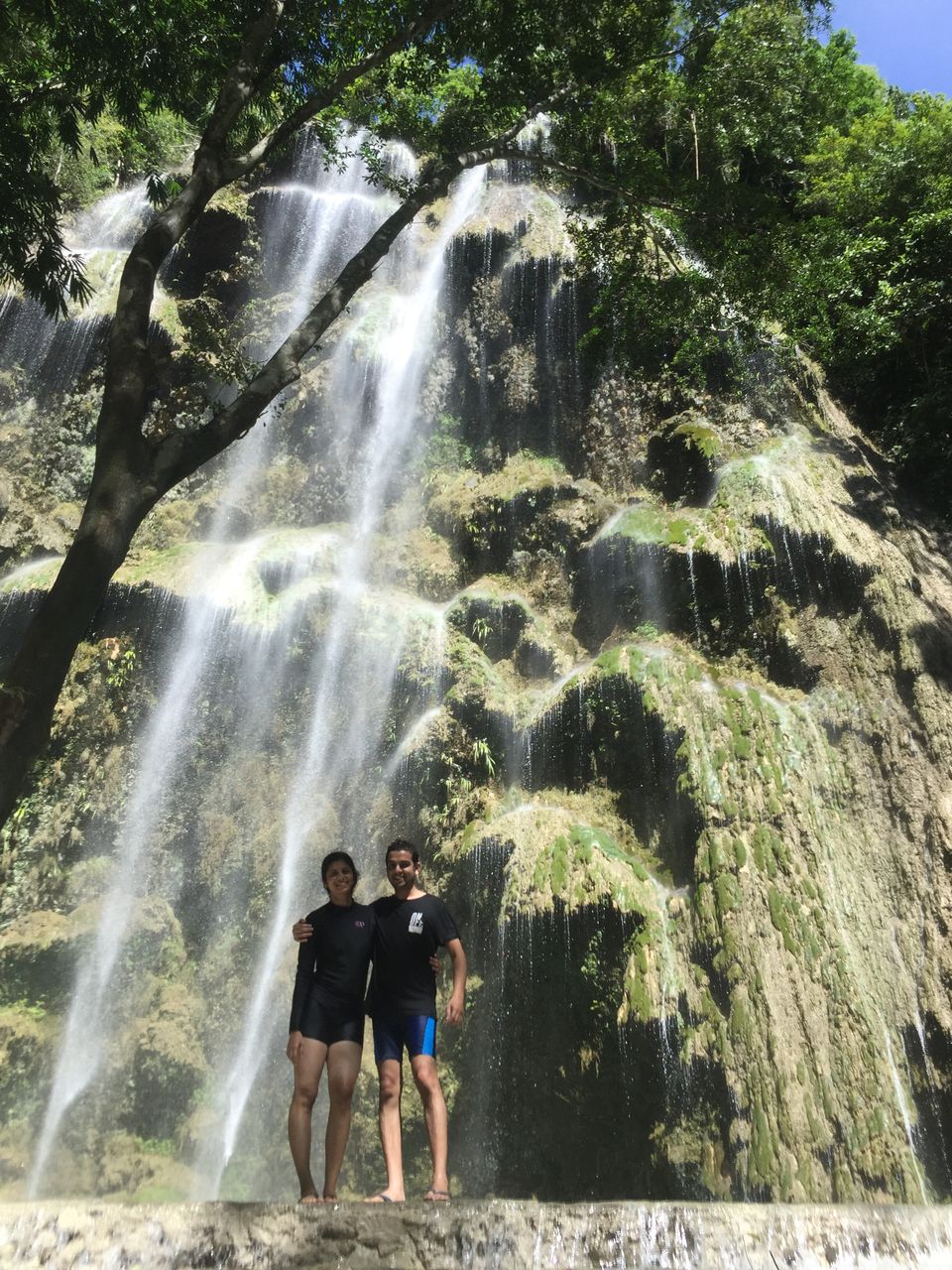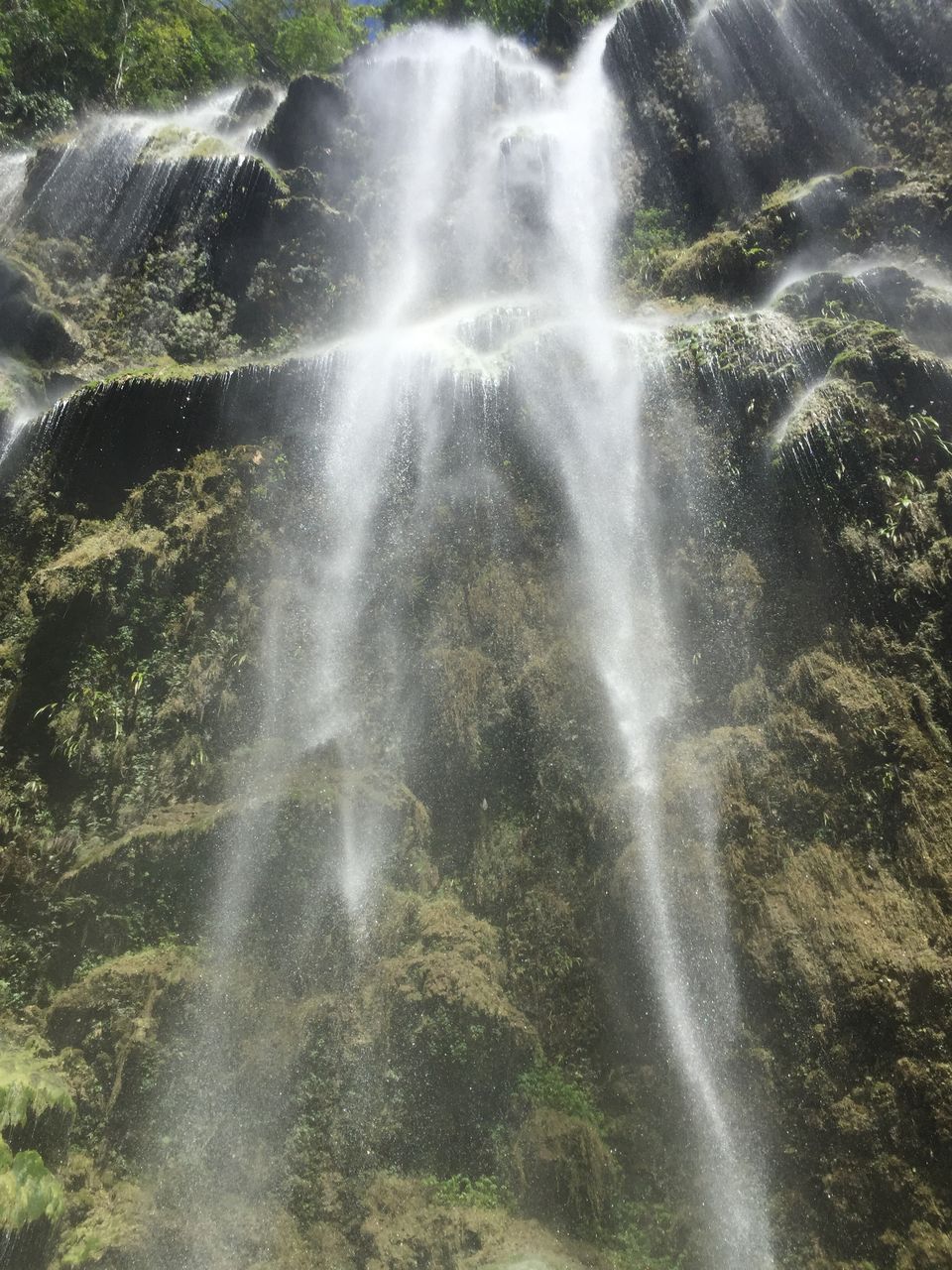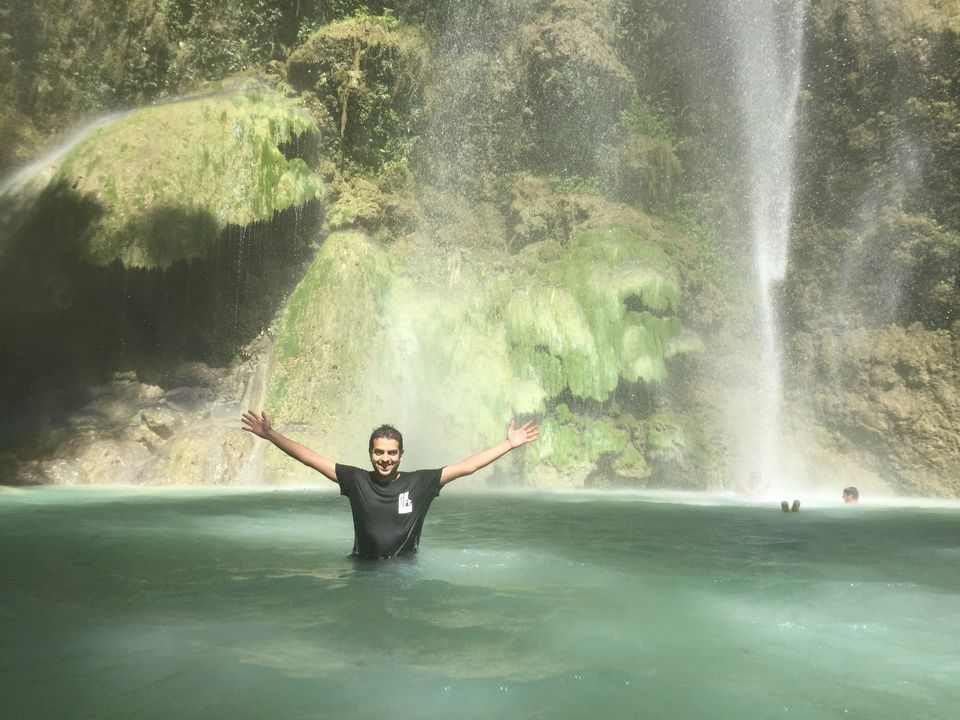 Osmena peak
After visiting Tumalog waterfalls we decided to travel to Osmena peak which is around 2 hours from Oslob . It was a bit of hectic journey into the mountains . Once we reached the peak , it was like a hill station with people wearing jackets . With variety of cultivation on the way like cabbage , strawberries etc .Trek was about 30 min to the peak but it was moderate kind of trek.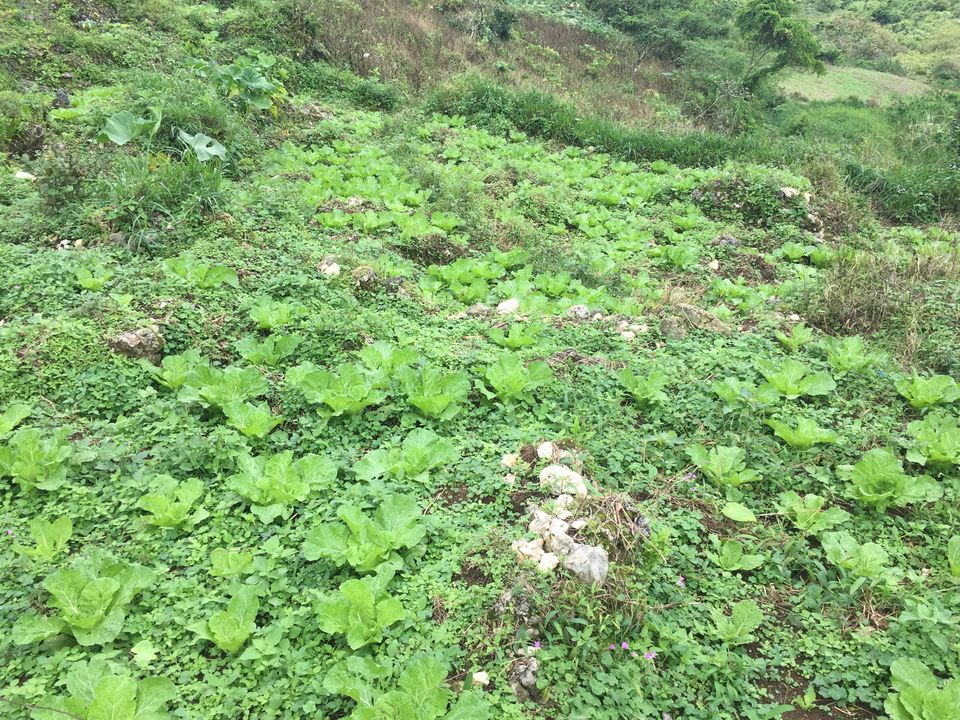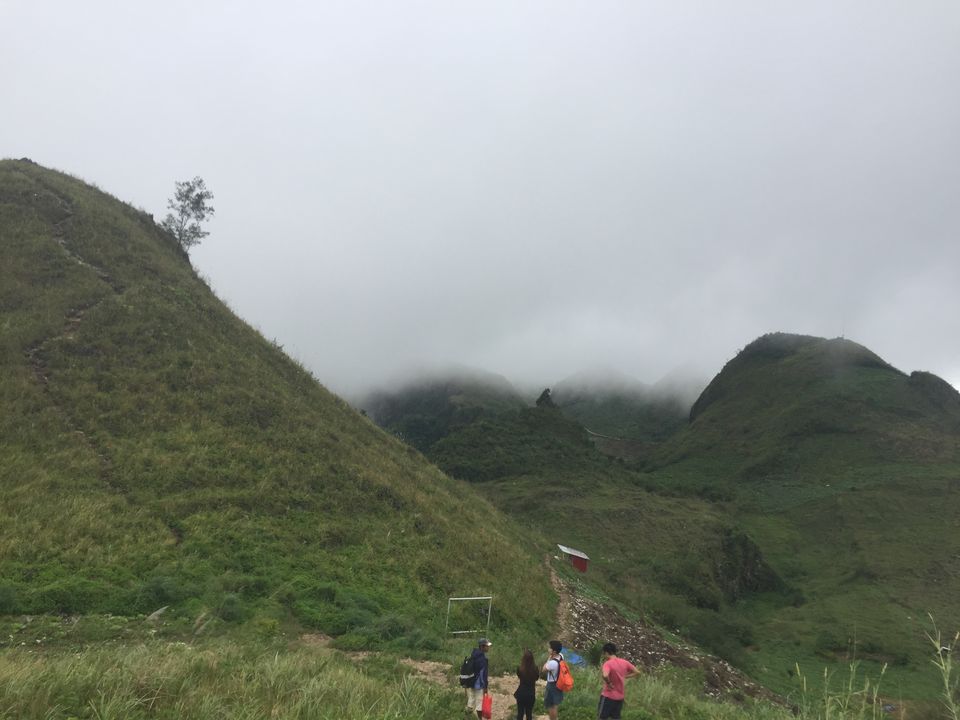 Day 4 , We decided to roam around moalboal relaxing at the resort . Those who are interested in cebu city tour can leave the hotel early morning , but we were not much interested since manila city is no different :)