When it comes to battling pollution many cities have proved their creativity and now it's time for the "city of lights" to bring the much needed change. In an attempt to cut carbon emission, Mayor Anne Hidalgo decided to close the motorized vehicles on the streets of Champs-Élysées ending at the Arc de Triomphe to improve the quality of air. The city of Paris will be free of cars on first Sunday of every month allowing Parisians and visitors to enjoy the beautiful sights of this romantic city without the chaos of traffic. The Avenue which attracts 300,000 visitors every day will offer completely different perspective when you see Paris. Any photographer, amateur or professional would love to click this avenue at this time and pedestrians will thoroughly enjoy the 1.2 mile walk in this peaceful day.

This event will run from 11am to 6pm including practically every neighbourhood – known as arrondissements. During this day, only bicycles, non-motorized scooters, skateboards, delivery tricycles and rollerblades will be allowed along with emergency exceptions like ambulances.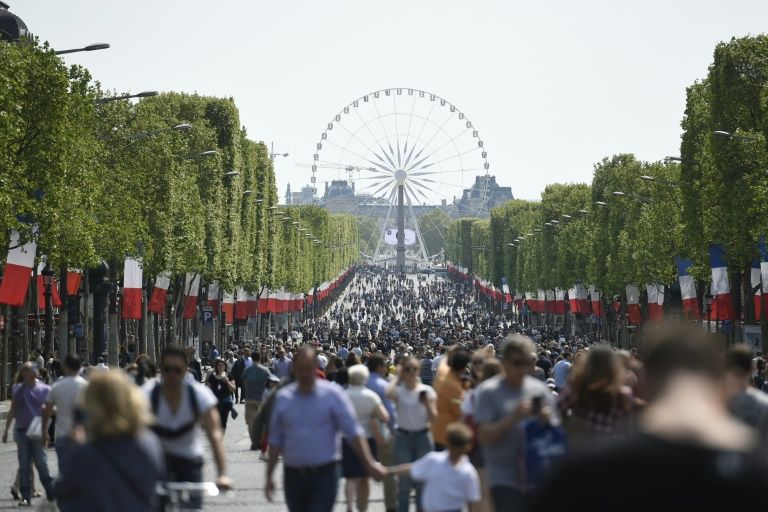 If you want to experience a peaceful and breathable city, Car-free day can be a great opportunity to discover or rediscover the French Capital in a unique way. With fun and educational activities on the programs, you will surely have a gala time on the stunning boulevards of Champs-Élysées.
The event Car-Free Day has been renewed this year again after the success of its first implementation. This time the event is going to be even bigger to increase citizens' awareness about the need to limit the use of cars and its high time that they should fight back against traffic-related air pollution.
An initiative of the independent NGO "Paris Sans Voiture, Collective Citoyen" Car-free Day's moto is to:
• Encouraging eco-citizen
• Emphasizing on mobility issues
• Fight against pollution
• Reclaiming of public space
Plan your next Paris trip that will coincide with the first Sunday of the month so that you can experience the city in a completely new light and enjoy open avenues, breathe clean air, watch a variety of street performers, stroll among the street side shops and cafes. Capture the beauty of this scenario clicking several amazing photographs of the world's most famous streets at your own pace. During your visit to this city to make it more memorable and stay at Champs-Élysées neighbourhood in a beautifully designed Parisian apartment or homestays to feel the spirit of local in a foreign city.