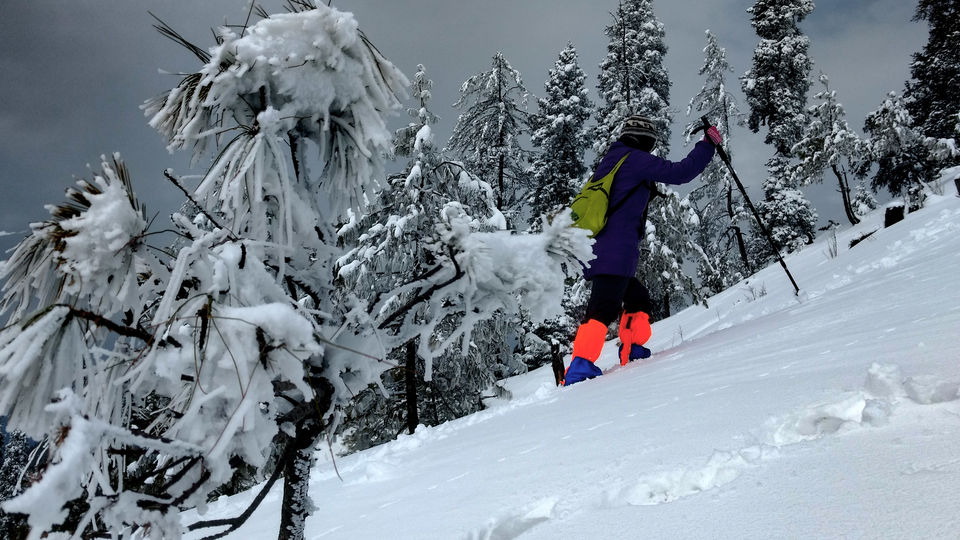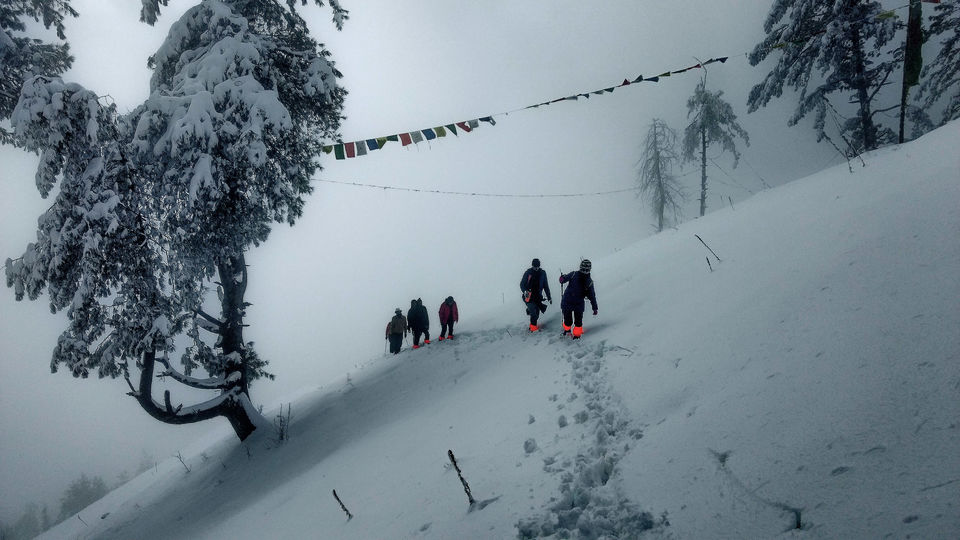 #TripotoTakeMeToHimalayas
How about walking on the clouds this Christmas? When the winter fills the dense forests with white furry snow, warm blood and ignited minds set for exploring the area in a unique way with heritage touch. Snow-capped peaks and thick pine wood trees would take your heart away.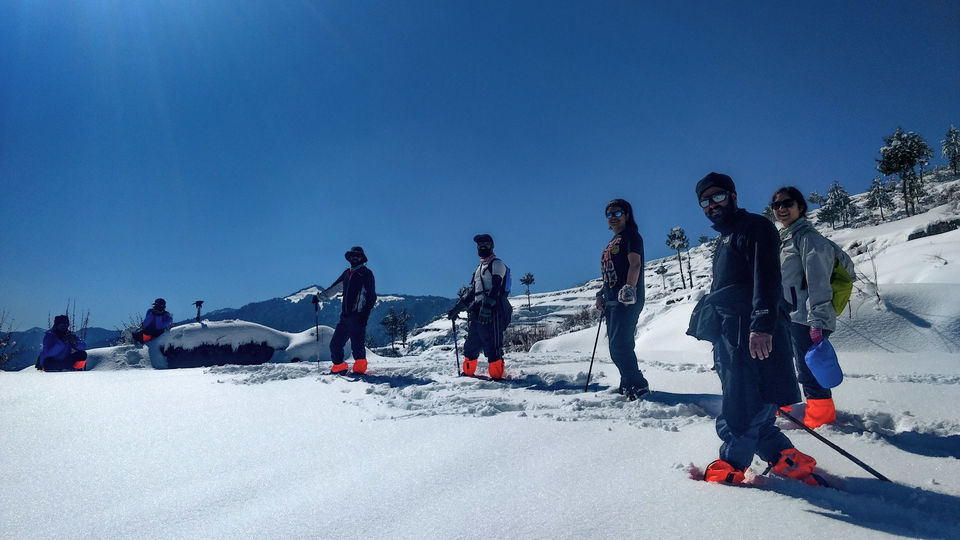 This spot has a great history as Giri Ganga is a famous holy place in Jubbal. Once a saint visited Jubbal Palace and the king honoured him with his services. The saint spent time doing tapasya and was able to please goddess Ganga. She visited this place and blessed him. He then went to Haridwar and brought holy Ganga water in his Kamandal. He came back to Kuppar and started climbing up as he wanted Ganga to flow from there.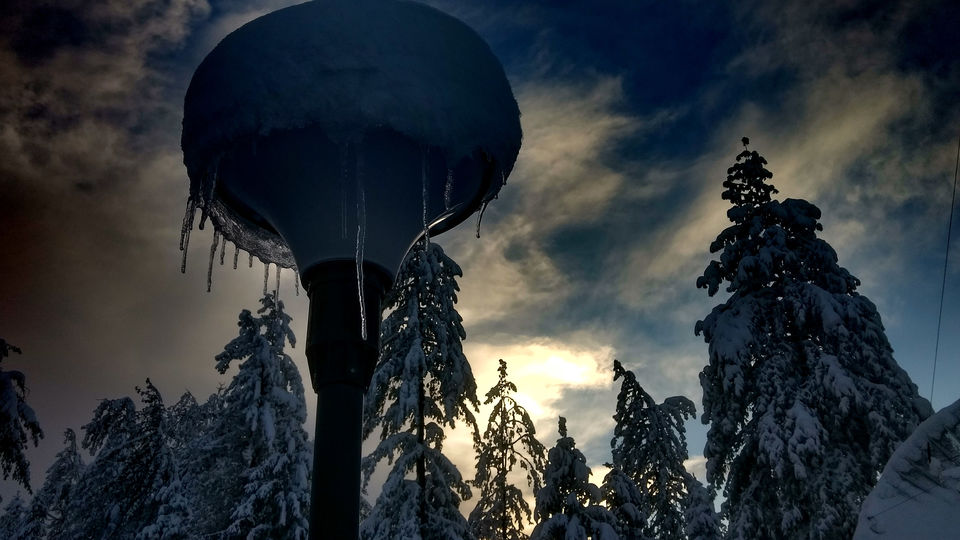 While climbing up he fell few meters before the place where he was doing his tapasya; he shouted Giri Ganga and that's how this place was named Giri Ganga. He performed few havans and a water point was established there from where Giri Ganga Originates. Later Ganga temple was constructed by the Jubbal king. It's been said that this place has same saintly values as Haridwar. Giri Ganga Valley is hidden and can't be identified if someone tries to look from Kharapathar. The valley is full of pine and golden Oaks forest. It's also a rock climber's paradise. The valley leads to the Kuppar top which is the highest Point in Giri Reserve forest. This area is a reserved forest of pine and golden oaks where one can view Bandarpunch range, Pir Panjal range, Baspa range and the whole view of Pabbar Valley. This trek is also the best snow trek to hike in winters.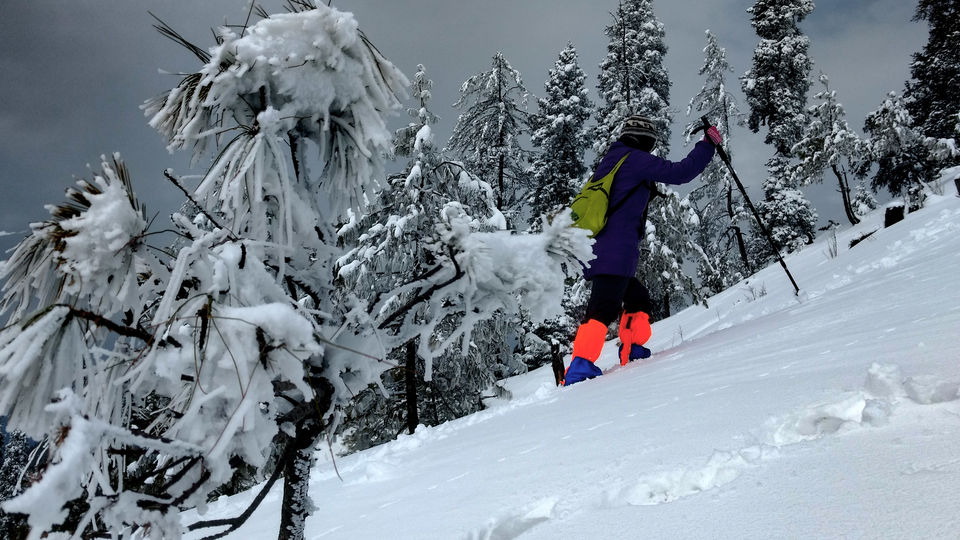 What's My Pro Tip?
The whole valley is known for the highest production of apple in India. One can have birds' eye view of Jubbal King's Palace from the top of Kuppar – the Kali Mata temple is also visible with the 360 degrees view from there.
Anything Else?
Snowflakes are kisses from heaven, so don't forget to carry waterproof jacket and gloves.
Book your trips here: https://www.facebook.com/events/344336242689448/