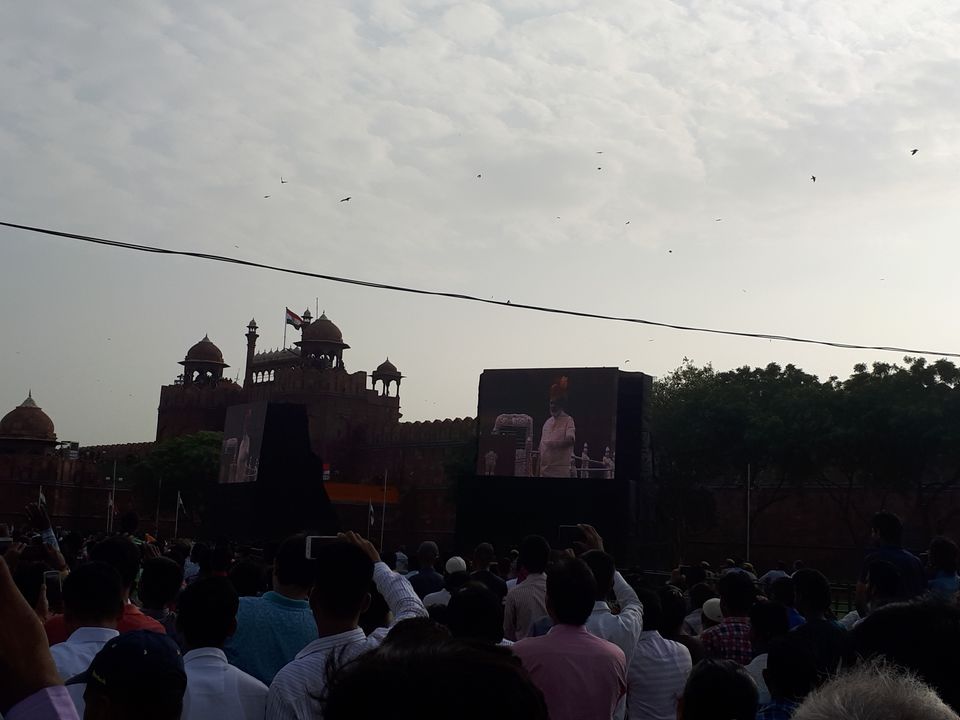 There is nothing exciting than attending independence day at Red Fort when our honorable prime minister Mr. Modi is hosting the national flag. This independence day, I was all set to attend it. I was excited, so was the whole nation :).
Through I was unable to get precooking of tickets, it was no big deal for like me. I have faced many similar bugs during my other travel and trips. I reached Rajiv Chowk metro by 06:50 am and then from there to Chandni Chowk metro station by 07:10 am. Now I have to walk up to Red Fort. There was a bit of rush due to security issue but overall it was a lifetime experience for me (I was attending for the very first time).
In between security checkup, I got split up from my two other friends. I didn't call them because I do not wanna be a target for a security personnel. So I attended all by myself and joined my friends later.
Here is few awesome click from my cell phone (Yes, phone was allowed but don't spend too much time surfing or calling someone, security personnel may trouble you if they got suspicious).