I had only heard of Pongal, the elaborate four-day harvest festival widely celebrated in Tamil Nadu and corresponding with Makara Sankranthi, a winter harvest festival observed in other parts of the country. While I always found the practice of preparing Pongal - a sweet dish made with rice and milk - and the prevalent festive mood quite fascinating, I had never got an opportunity to experience it firsthand. So, imagine my delight when I realized my trip to Pondicherry would be coinciding with Pongal! It was with renewed excitement that I planned my long weekend getaway, all set to experience Pongal in Pondicherry.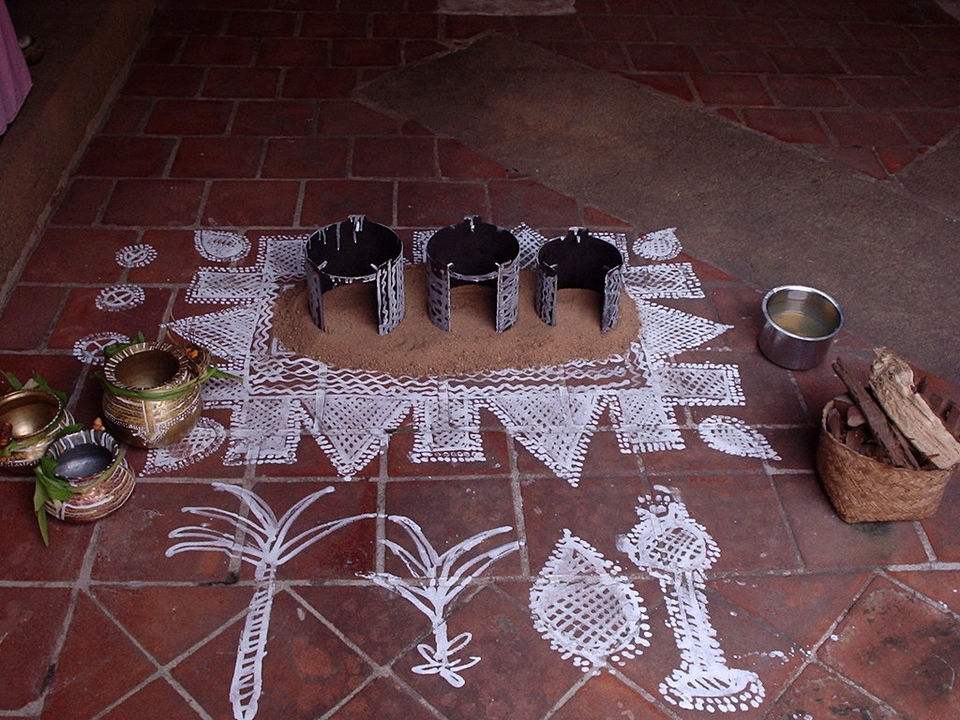 After I reached Pondicherry on Friday, I went out to explore the place while looking out for signs of the festivities. Being the first day of Pongal, Bhogi, there seemed to be a lot of preparations going on in the households. While some people were busy giving out new clothes or cleaning their houses, I spotted families heaping up discarded or old items outside to be thrown away. It is quite a common sight to find people sprucing up their homes, painting or decorating them with vibrant shades. While strolling about and taking in the sights all around, I was enthralled by the kolams drawn outside most homes. Meant to usher in a happy and healthy harvest, these are intricate patterns drawn with chalk or rice powder. A friendly local who explained the rituals to me also mentioned that, in villages, people even paint the horns of cattle!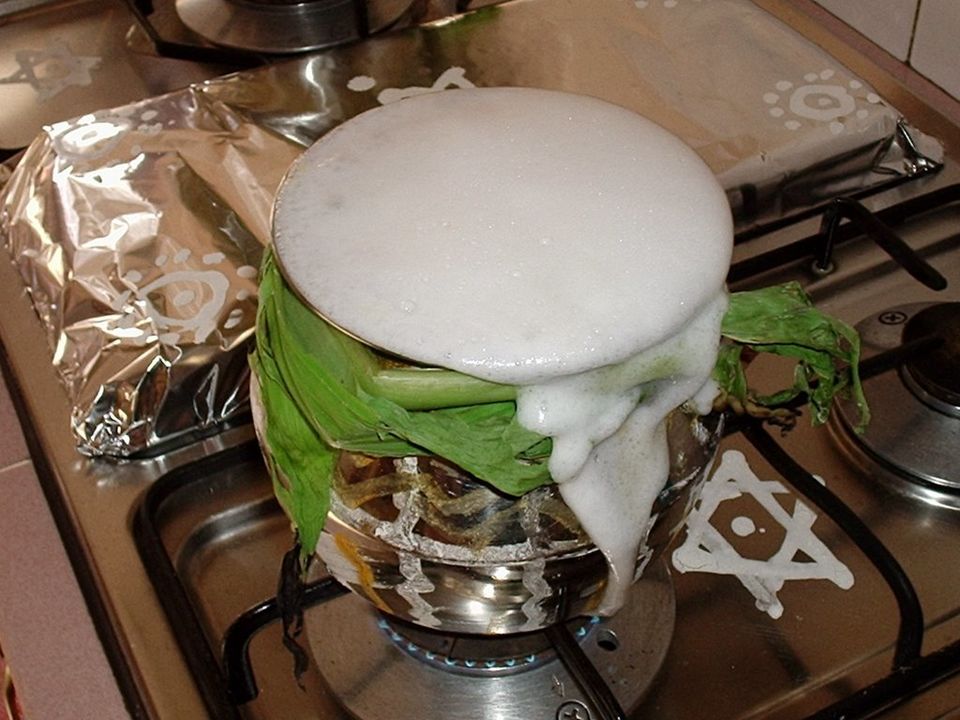 Day Two is Thai Pongal, the main event of the festival. As part of the celebration of Pongal in Pondicherry, most of the roads were lined with saree-clad women huddling over pots of steaming milk. When the milk started to overflow, freshly harvested rice grains were added into it. Cardamom, raisins and cashew nuts are also added into the mix sometimes. On the third day, Maatu Pongal, people bathed and decorated their cattle, and fed them a mix of jaggery, banana and other fruits. The fourth and final day is usually spent exchanging gifts or visiting relatives and friends.
Pongal can be quite a busy time for most stays in Pondicherry. While it can be difficult to find good places to stay at, I have a couple of recommendations that might help you out.
Villa a La Mode, quite accessible from the main town, has two kinds of villas – Deluxe and Standard – with elegantly done up living rooms and cosy bedrooms. You can also tuck into delicious seafood specials while here. Apart from massage services for guests, there are plenty of sightseeing options nearby for you to explore.
A la Villa Creole is located in the French Quarter and gives you a good dose of oldworld charm and cheery vibes. Their Standard Thatched Room is perfect for a rustic stay while they also offer Deluxe Double Rooms (AC and non-AC are available). A rooftop dining area and proximity to popular spots are other highlights of this stay.
An experience not to be missed, the harvest festival is probably one of the best times to head here. So, you can go on and plan your next trip, right in time to celebrate Pongal in Pondicherry!