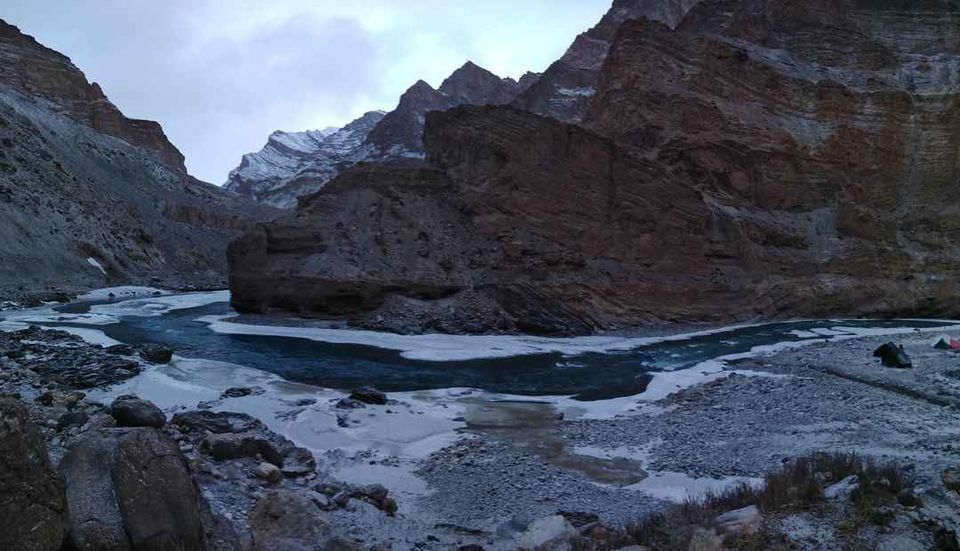 A year long wait and nothing else !! Have to trek to the northern end of Zanskar - the Chadar Trek. This is happening in the Ladakh area of Kashmir in India. The 5-day trek requires a great deal of mental and healthy preparation.
The trekking is done from the beginning of January to mid-February. This month, the Zanskar River is frozen and can be crossed. Chadar means blanket. During the winter season, the place is covered with snow on top of the river. It is considered to be the most difficult trek in India. The trekking is complicated by unpredictable climate change, extreme cold, difficulty in rescue operations, and lack of oxygen. It is recommended that you go with any group of trekking groups rather than traveling alone.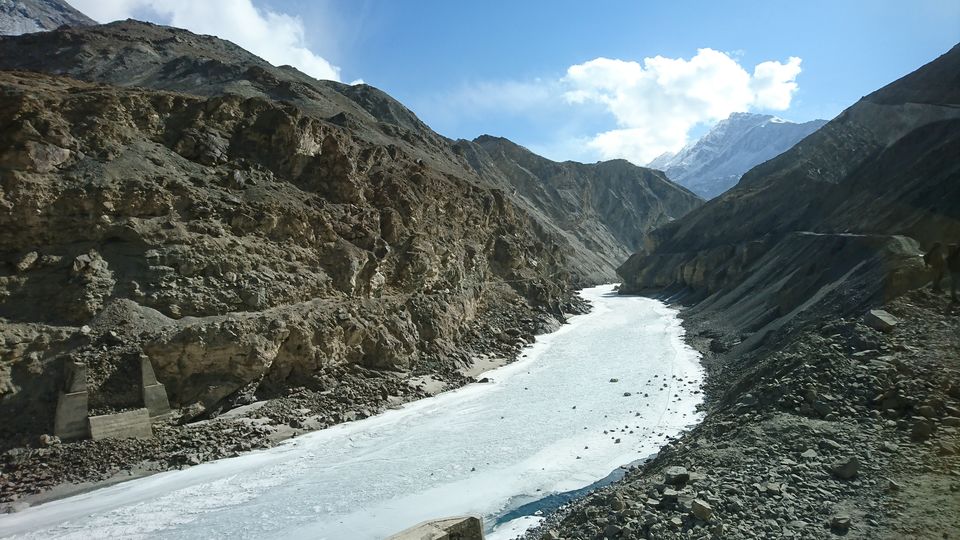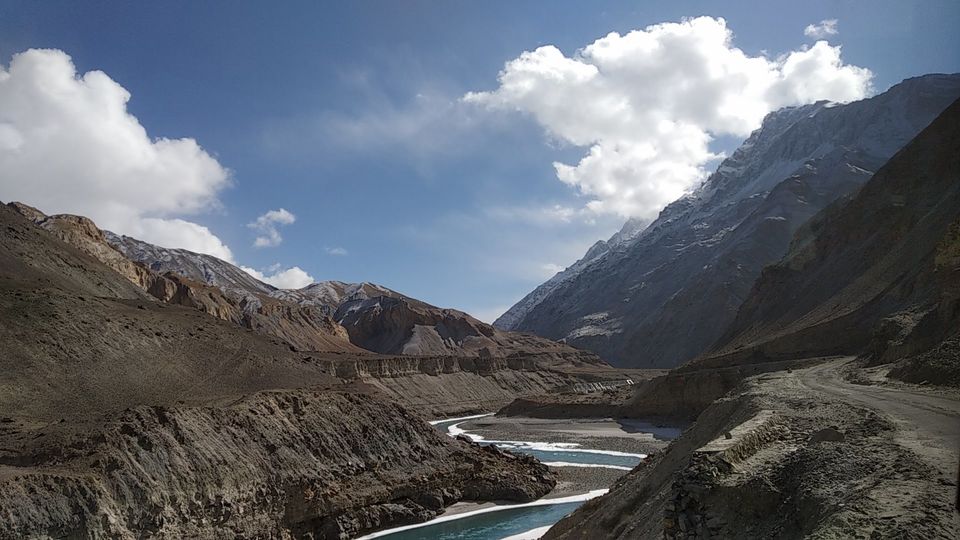 Travel Description:
This is the longest trek of 9 days and 8 nights. Kochi-Delhi-Leh was the route. Travelling to Leh at this time is not possible by road. The first three days will be acclimatization. Also a chance to meet other Trekkers. Also, three days of trekking classes will be offered. On the third-day medical check-ups will be done. The pulse, blood pressure and oxygen levels in the blood all will be monitored. Trekking is only allowed if these are all normal. Glad to have got the first green flag but was doubting whether the trek could be done!!
The following five days were trekking. Since there is no range in the phone, there will be no contact to the outside world. You have to walk on frozen river for at least seven hours every day. Don't worry, overall trek distance is around 50-60 km. There are many things to notice when walking up and down the ice sheets. If you notice that the ice layers are thin, switch immediately from there. Use the trekking pole if it is a smooth, slippery layer. Tent and sleeping bag will be provided in night, in spite of all this, do not hope that you are getting good sleep. During the day, the temperature ranges from 0 to - 10 degrees Celsius, but in night, it reaches up to -30 degree Celsius.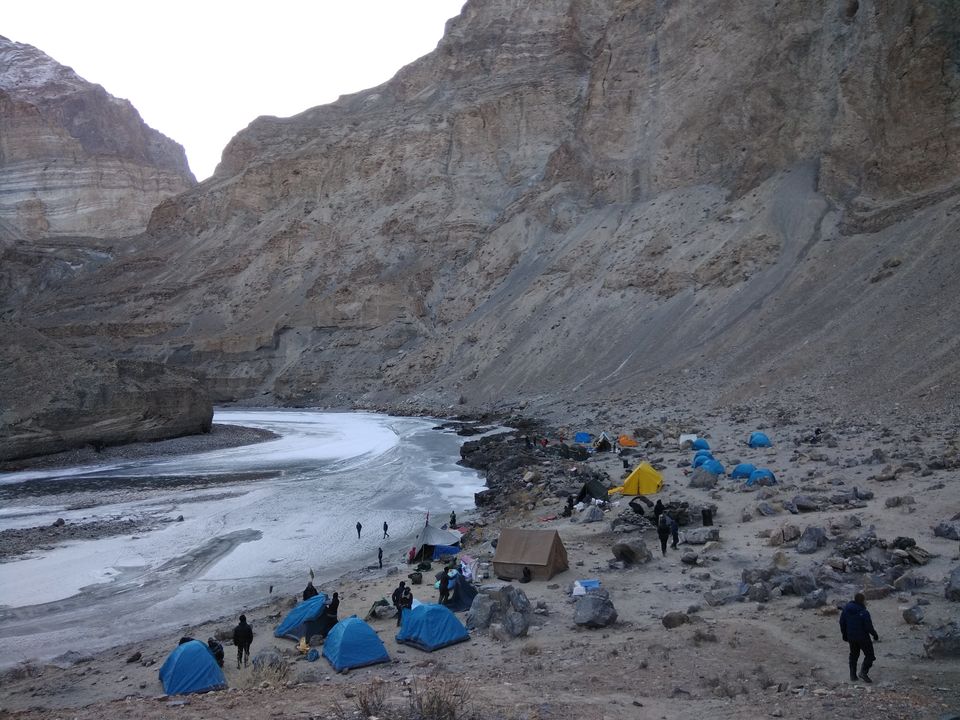 In this trek, the dresses should be put in several layers to resist the cold. If you fall into the water for any reason, it is advisable to carry one more pair of all clothing's.The trekking will be at an altitude of 13000 feet. So when you walk, you will suffer from less oxygen level. Therefore, you should increase your breathing capacity by exercising well at least six months in advance. Those who are afraid may take a small oxygen cylinder from Leh.
The beauty of the trek is the endless landscape, all the way we can see high gorges. Due to this height, sunlight won't directly fall on river and remain frozen all these days.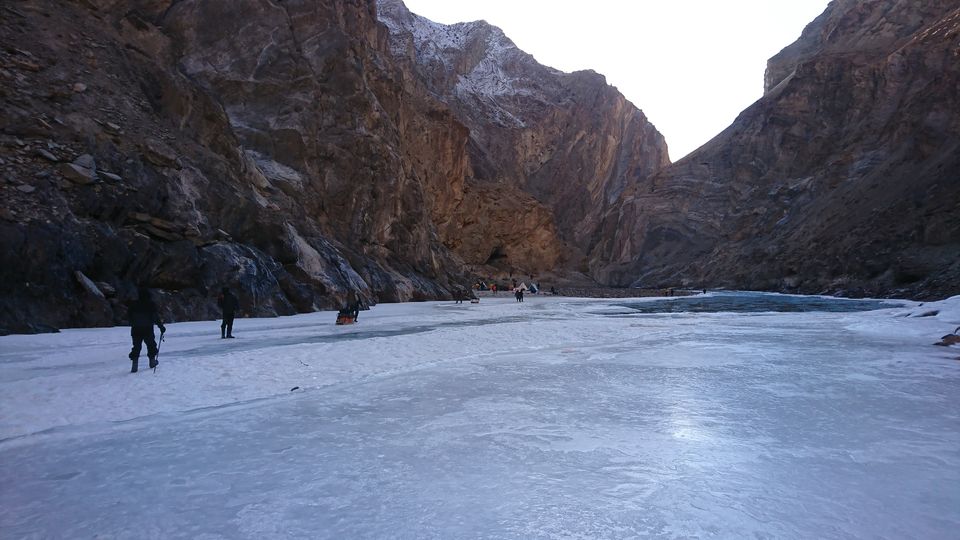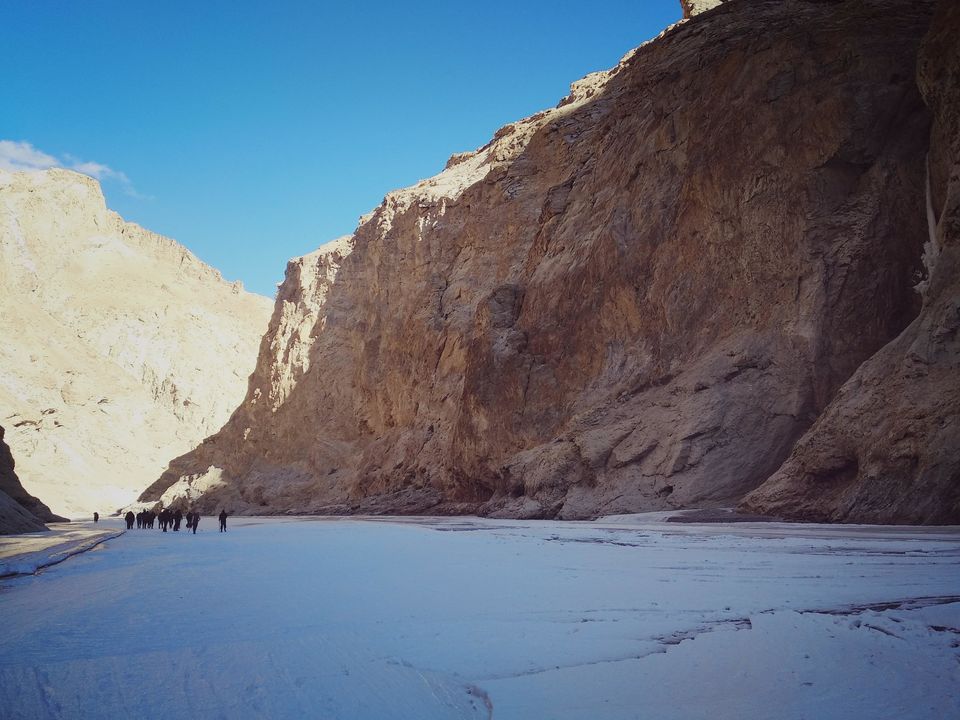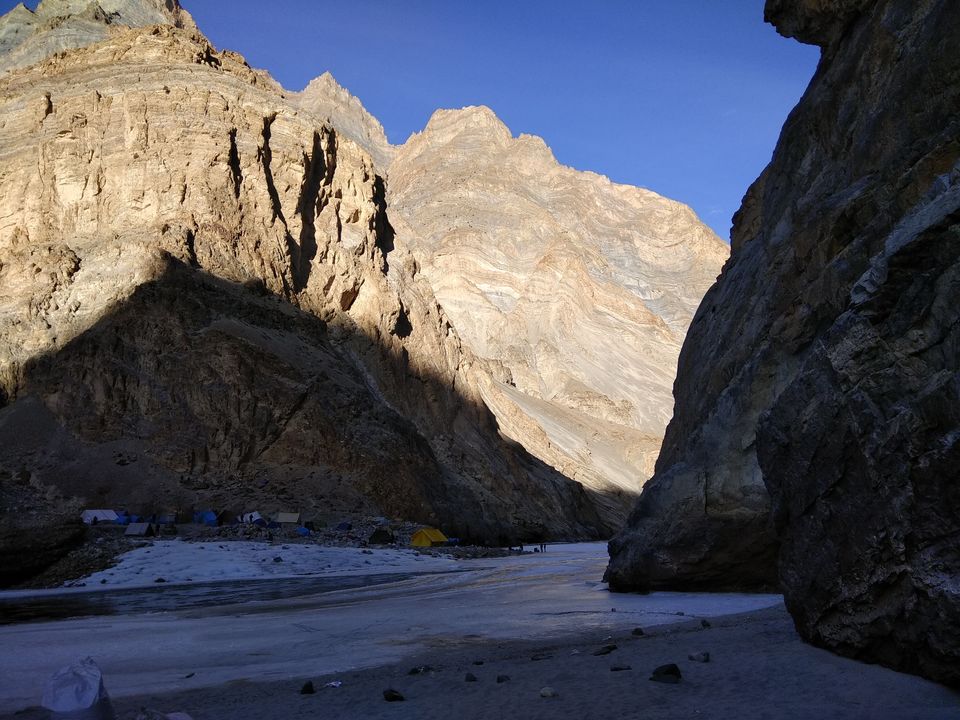 This place is trekker's hub, but meant for only adrenaline junkies. At no point, fear should over rule you.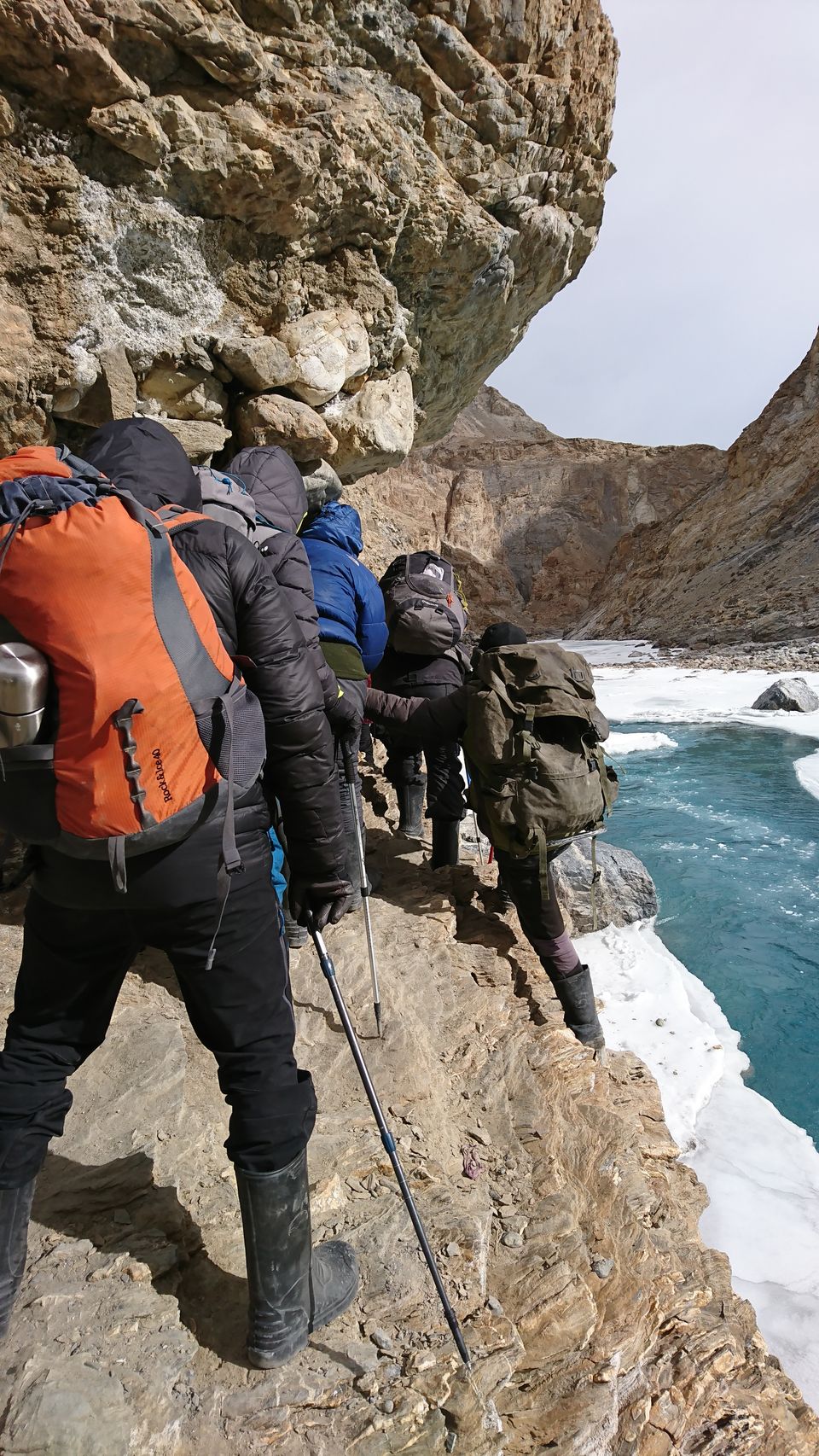 The endless frozen river, the walking over the frozen river, its all one time life memorable experience. The main view of this trek is a 50 feet tall frozen waterfall which is a stunning view. As if we arrived in some dream world!!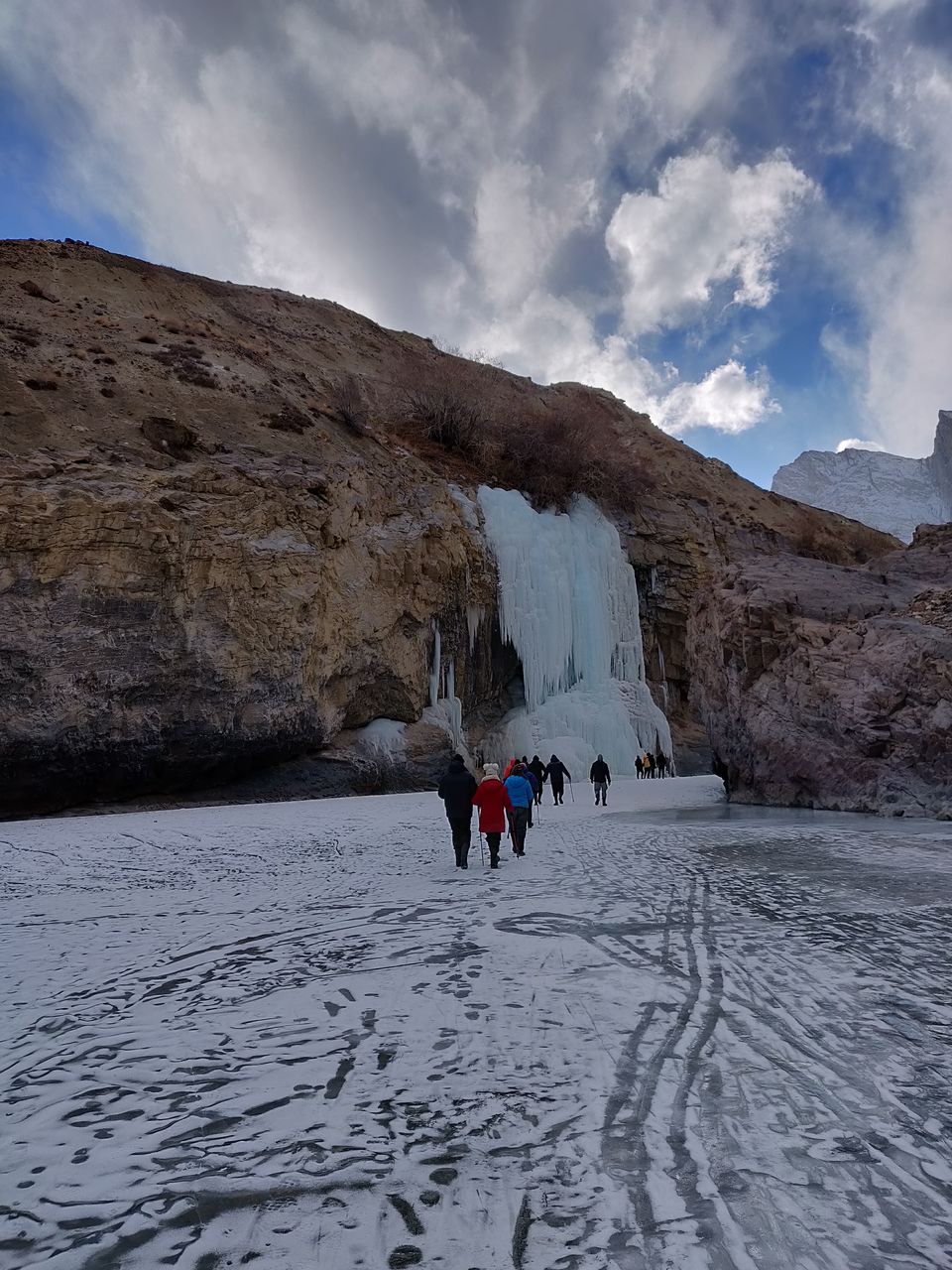 Chadar trekking is not a journey but it is a life experience. A Journey through the Culture and Heritage of Zanskar and its dependants. A memory to keep in mind forever!!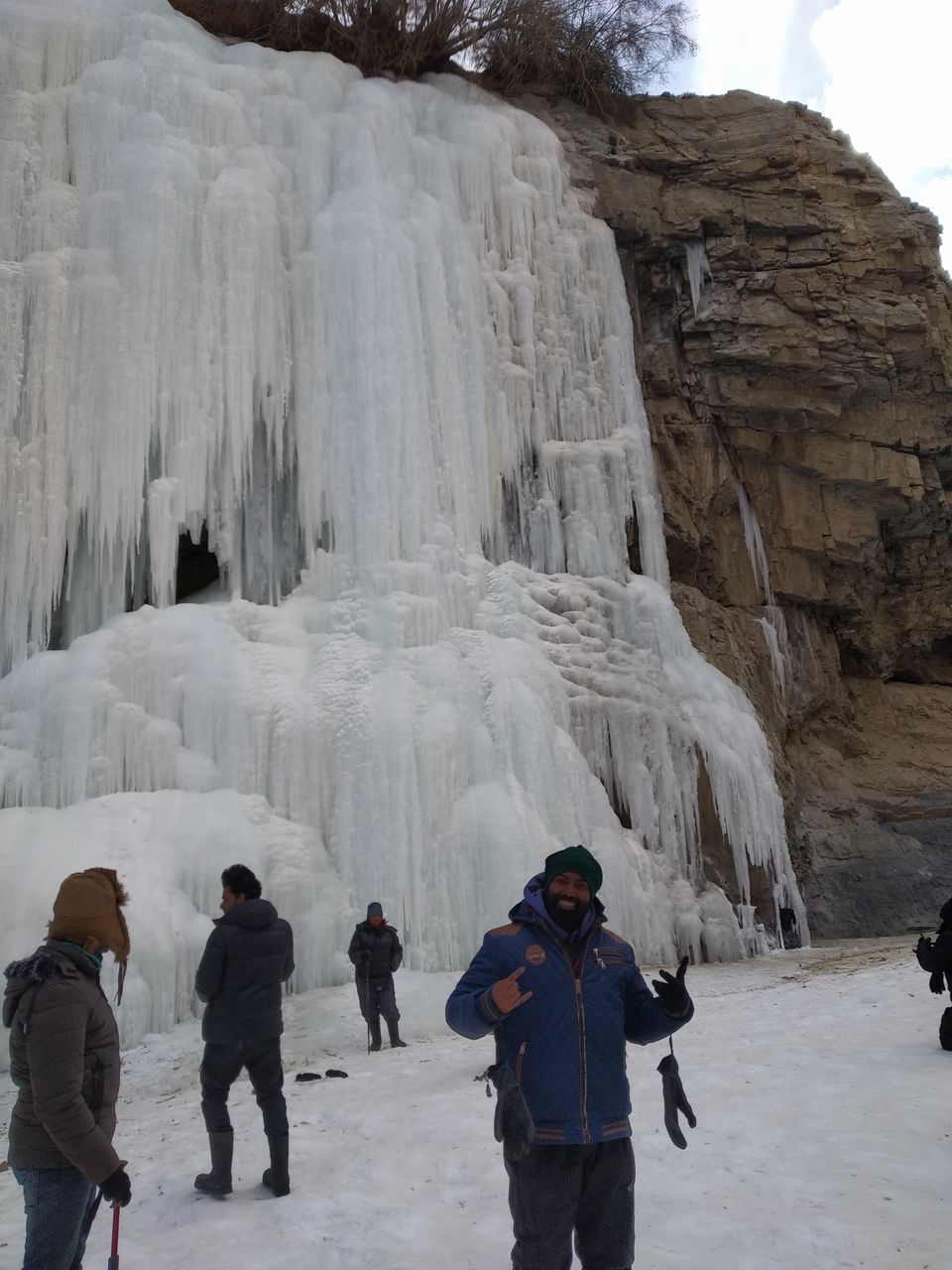 Special Thanks to Mr.Lobzang Tsepel and his team for helping and guiding throughout our trek. Thanks to our trekking team special 23 chadar giving such a memorable experience.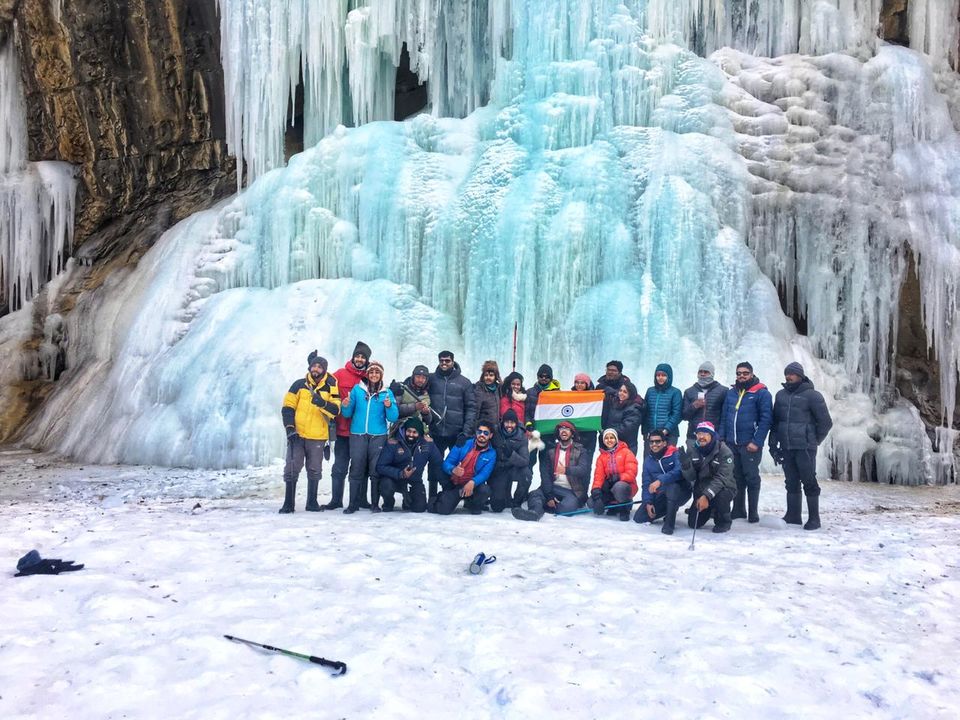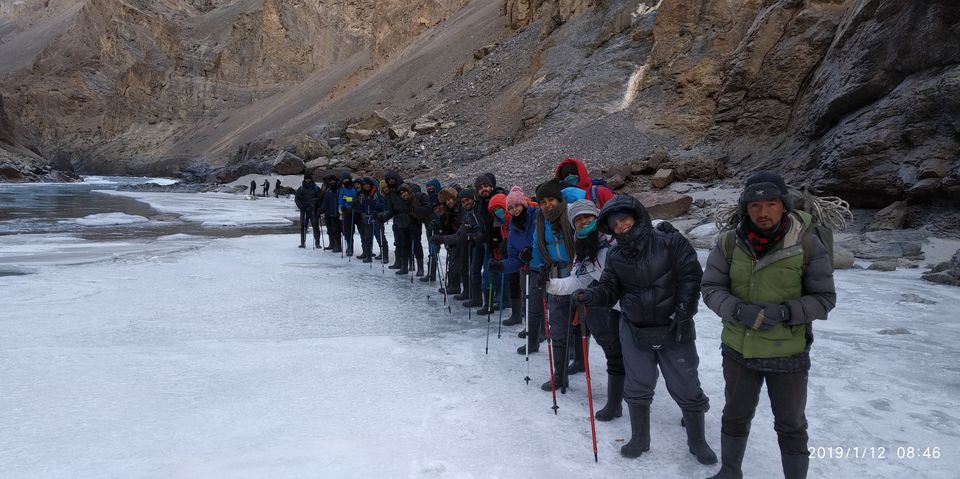 List of gears for Chadar trek:
Back pack & rain cover, Walking stick, Head torch, Insulated Water bottle, Snacks, Personal Medical Kit, Waterproof and warm gloves, Fleece/woollen gloves, Sun cap, Woollen cap, Balaclava, Neck-gaiters, Sunglasses, Fleece T-shirts, Fleece jacket, Down feather / Hollofil jacket, Wind & waterproof (jacket & pant), Thermal inners (upper and lower), Trek pants, Poncho, Gumboot, Woollen socks, Moisturiser, Toilet Paper & wipes, Lip balm, Hand sanitizer, Toothbrush and toothpaste, Quick dry towel
Warning: Please avoid this trek ,if you are not confident in your health conditions. You may hit by symptoms such as AMS ( Acute Mountain Sickness ), hypothermia, frost bite and may suffer difficulty in breathing during the trek.
Here is our expedition video:
NB:Credit of some pictures goes to the respective owners in our trekking group.