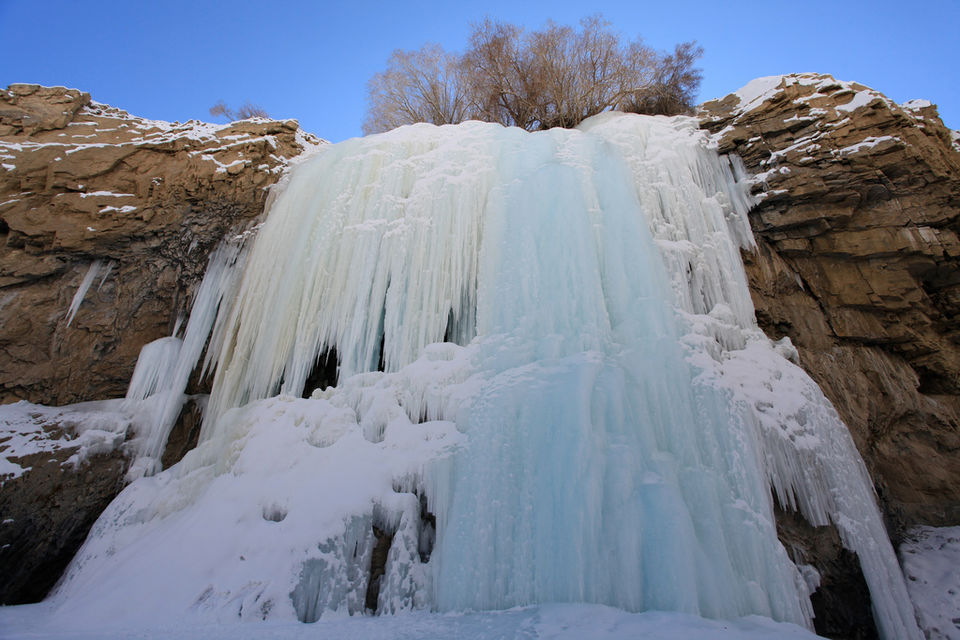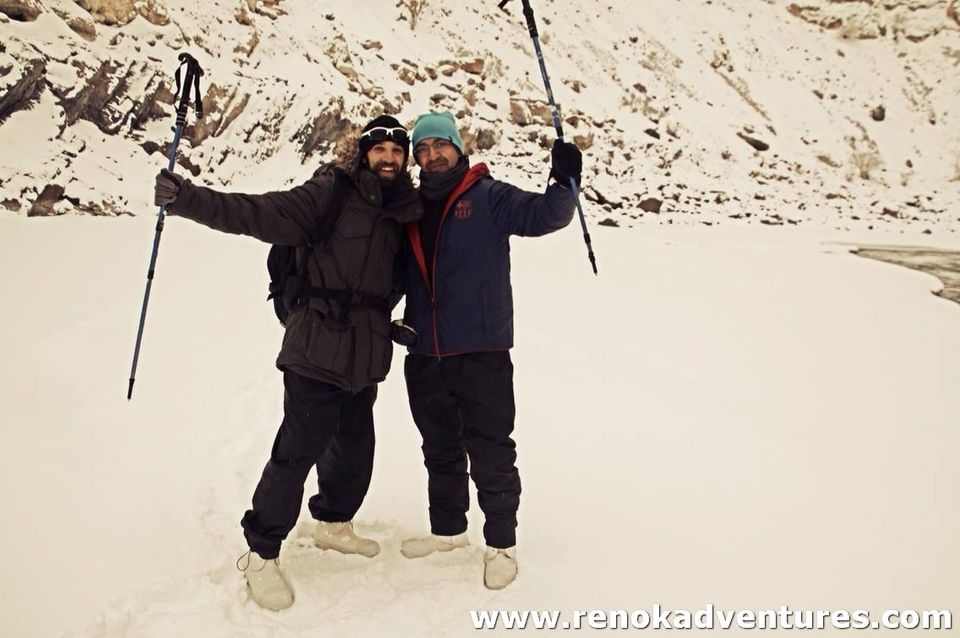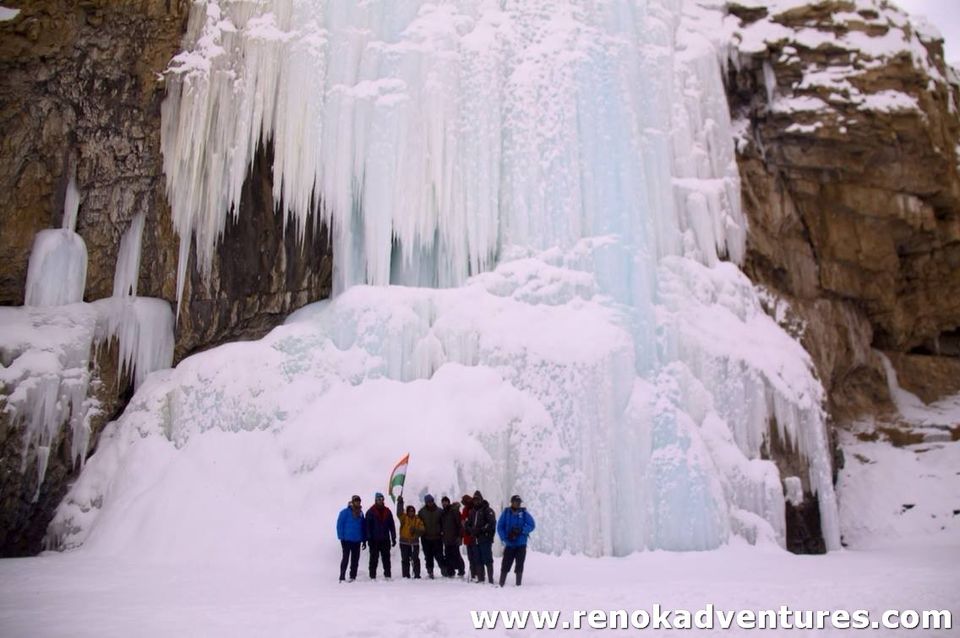 Chadar Trek - Unique Trek in the Himalayas
Ladakh is not the usual place which you visited last summers, the only way to reach Ladakh in Winters is by flight and the moment you land and Pilot announces the outside temperatures which are normally in minus you start shivering. Ladakh in Winters is totally different every things is frozen the rivers, waterfalls, no running water in hotels and best time to take the Chadar Trek.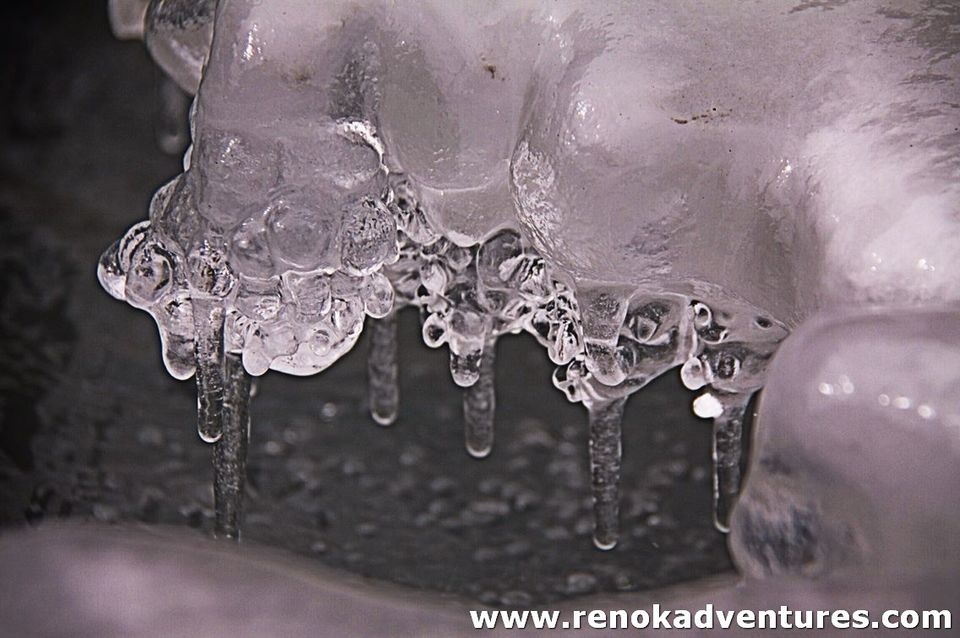 Chadar Trek Cost : Rs 21,500 (Ex Leh) + 3.5% Service Tax 
Special Offer: Book Before 30th Sept @ Rs 20,500 only. 
Book Chadar Trek for 5 and get 5% Off
What's Included :
Accommodation during Trek (Camping) and 2 day stay at Leh in guest house as per itinerary.
Meals while on trek (Veg)
First aid medical kits
Qualified and experienced Trek Leader, Guide and support staff.
What's not Included :
Wildlife Permit fee if any
Mineral Water
Meals in Leh
Cost Escalation due to natural reasons
CHADAR TREK FIXED DEPARTURES (All departures for The Chadar Trek are ex Leh)

11th to 19th January 2016
12th to 20th January 2016
16th to 24th January 2016
17th to 26th January 2016
19th to 27th January 2016
20th to 28th January 2016
21st to 29th January 2016
23rd to 31st January 2016
30th January to 7th February (Spituk Festival 2016 6th & 7th Feb)
6th -13th February 2016
13th-20th February 2016
20th-27 February 2016
Chadar Trek Itinerary
DAY 1: ARRIVE AT LEH (3400M)
Arrive at and check in to Hotel for complete rest for acclimatization to high altitude and negatives temperatures. Check your gear for next day's trek.
DAY 2: DRIVE FROM LEH TO TILAT SUMDO (3100M)
It takes around 2 hours to reach Tilat Sumdo which will be our camp and enroute we will stop at confluence of Zanskar and Indus. Practice walking over the frozen ice and get used to your gum boots which will help you during the chadar trek.
DAY 3: TREK FROM TILAT SUMDO TO SHINGRA KOMA –  6 HRS (3100M)
After breakfast we will start the trek at 8.00am. Chadar Trek begins. Early trekking over Chadar will give you chilblains. Build your confidence for trekking over the chadar. During Chadar Trek keep your face covered, even the moisture which comes out with your breath get freezes instantly. You can listen to the sound of water flowing beneath the chadar.
DAY 4: TREK FROM SHINGRA KOMA  TO TIBB CAVE 8 HRS
Today is going to be the long day for Chadar Trek and giant frozen waterfall is first sight which welcomes you on chadar trek.
DAY 5: TREK FROM TIBB TO NYERAK  (3390M) – 6 – 7 HRS
This part of the chadar trek can be very treacherous is the Chadar is not firm. The incredible frozen waterfalls which look like ice cliffs is the delight of the chadar trek. Enroute you might encounter wildlife like Ibex, Blue sheep and even an elusive snow leopard which is rare to sight.
DAY 6: TREK FROM NYERAK TO TIBB CAVE
Return back by the same route to Tibb cave and camp at Tibb.
DAY 07: TREK FROM TIBB CAVE TO GYALPO
Trek between the high mountains and look for captureing the Ladakh's rare wild life.
DAY 08: TREK FROM GYALPO TO TILAT SUMDO AND DRIVE TO LEH
DAY 09: FLIGHT TO DELHI
Chadar Trek is a unique trek over frozen Zanskar River. In winters the only way to reach Leh is by flying directly to Leh.