This was one of those weekend getaways.We got to know about the place when one of our friends Google (d) for destinations around Bangalore.
A two day trip to Gandikota-Belum.
Destination: - Gandikota-Belum Caves
Date: - 07/11/2015-08/11/2015
We started off a bit late as we had difficulties picking the car up at the rental place and finally started our wonderful journey at around 9:30 AM from HSR. Google maps was our best friend throughout the journey. The weather was pleasing. We had already decided that we would stop at The Indian Paratha Company for breakfast. We had heard extremely good reviews about this place and its amazing parathas. The ambience is one of a kind. This place is situated about 28kms from Bangalore on the Bangalore-Hyderabad highway (also near to the Bangalore International Airport). You will spot the place on your left!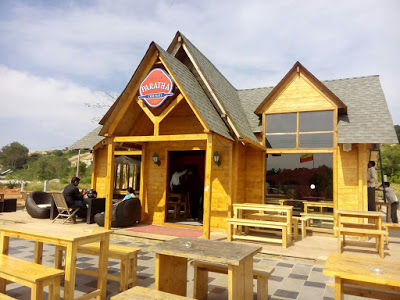 The ambience is exquisite. It has both indoor and outdoor seating. We were 4 of us, so we ordered 4 different types of paratha (Aloo paratha, Mooli paratha, Achari masti paratha, Paneer paratha). We also ordered their signature dish, Parathzza (Paratha on a pizza base) and we chose the paneer tikka parathzza. The food here is delicious and worth every buck. Although the place is a little pricy, but the experience is worth it. It costed us a total of 750/-.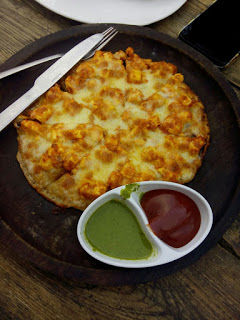 We resumed our journey. the roads were smooth, the weather had turned sunny and with rock music being played our journey was all the more enjoyable. You get to see a lot of windmills, these are my favorite! :D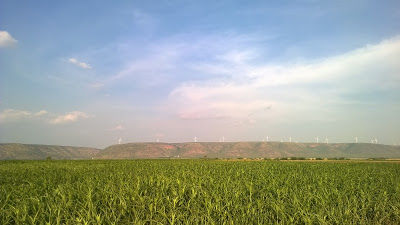 There are 2 tolls (Toll1 - 80/-, Toll2 - 80/-) before you reach the state border checkpost where you have to produce the documents for rented cars and pay the road tax. Total cost came around 2000/-. We had to pay around 500/- extra as the driver's license mentioned was only for self-driven cars and not rented cars. The road tax would be later reimbursed by zoom cars. Our initial plan was to explore the caves first and witness the sunrise at Gandikota the next day. But, we had to make changes in our plan because of 2 reasons. 1. We were behind schedule. Belum caves closes at 6 PM and we knew we wouldn't reach there on time.2. We took a different route. Took the wrong road. :P Thanks to the beautiful national highway, we skipped our exit and came 60kms ahead. It took us almost 1 hour to get back on the right track. The roads were bumpy and hence it took a bit longer.
Before you reach Gandikota there is another toll you have to cross by (95/-). Also, fill up your tank whenever you find the place, otherwise it's very difficult once you reach the fort. The roads get narrower and muddy as you near. On the way, you will find hell lot of goat herds J it was around 6 PM, we got to see the sunset while we were on the way. It was indeed a blissful sight to watch.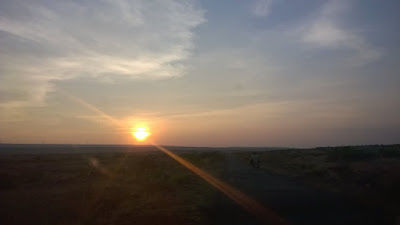 So we reach, and decided to crash first but again our lucks were not in our favor. The hotel (Harini Heritage) that is right by the fort was booked as CM had come down and they did not let anybody stay. We were asked to go to Jammalamadugu, 15 kms from the fort.
About the place, Gandikota - The Grand Canyon of India. You enter through the fort entrance which by the way is striking! Its a curvy 60 sec ride with huge door at the entrance and rocky walls on your side. We parked in front of the jail near the fort and started to walk. The place is magnificent. You need to jump around rocks for about 5 min until you find this beautiful view :)
Visual treat to the eyes, the cold wind hitting the face will make you feel at peace. We sat there for about 15-20 mins. Gazing at the sky, the river, we were lost in our own worlds. It's a long stretch full of rocks.
It started to rain when we started towards Jammalamadugu. We managed to find a decent place to stay. Tired from our journey as we had not had our lunch, qucikly freshened up, had our dinner and went to sleep
We left early at around 5:30 AM as we did not want to miss the sunrise. We rook our car further inside and parked near the Granary. The yellow shining sun started rising from the horizon. It was bright and mesmerizing as it was inviting me to stare, deep into it.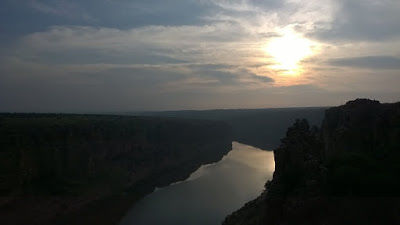 Places to visit by the fort,
1. Madhavaraya Temple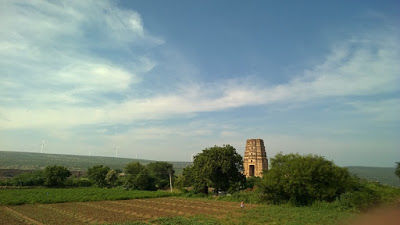 2. Ranganatha Swamy Temple ruins.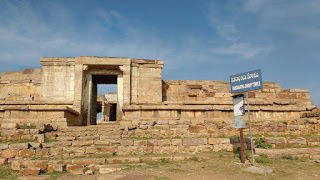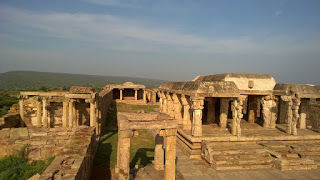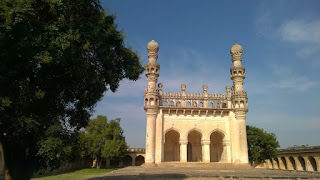 4. Granary (Apparently used as traveler's bungalow. You can climb up the stairs and have a look through the window :P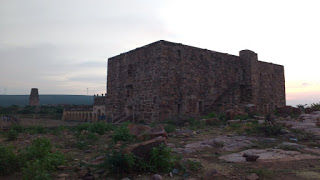 5. Jail – The place amazed me. Wonder how the prisoners were held captive here.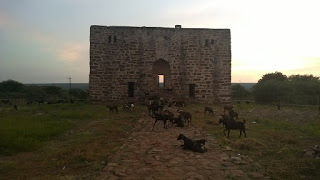 Do visit these places, ancient structures never seen before!
After spending about an hour or two we left for Belum caves. There was no rain now but only heat waves passing through our thick skin. It was 10 AM, and the caves had just opened. Decided to have breakfast afterwards. Entry fee is 50 per head. And we started our cave journey. :)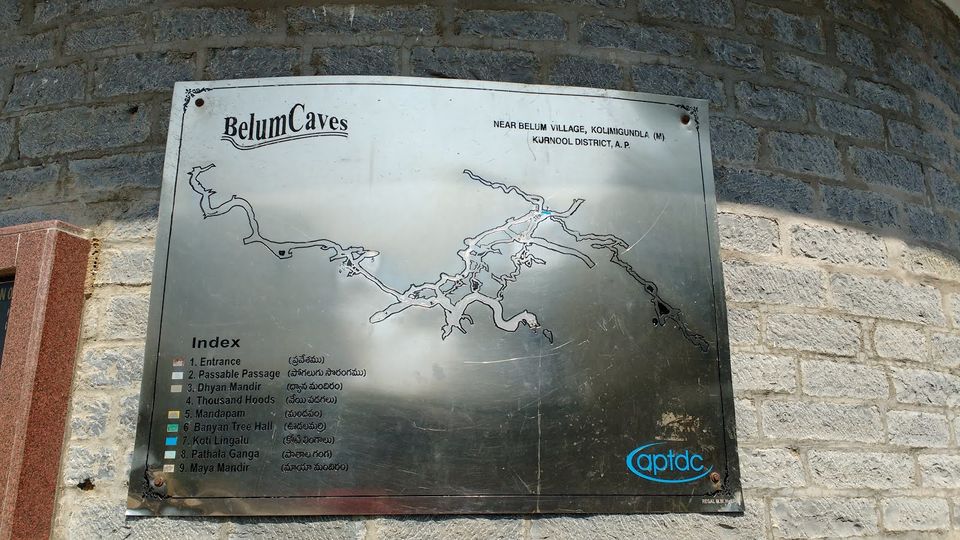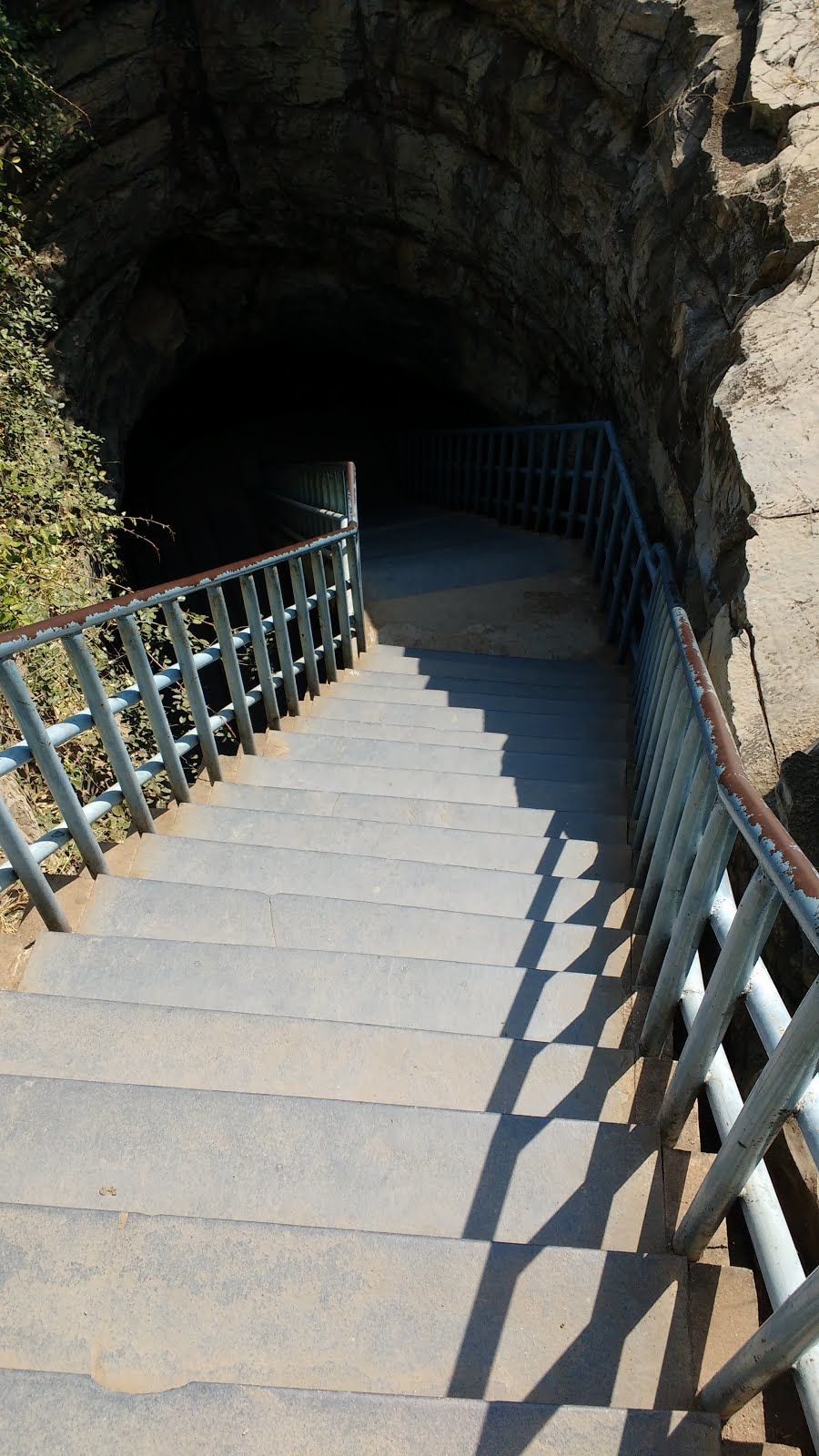 Belum Caves - Known as the longest caves in Indian sub-continent is best known for its stalactite and stalagmite formations. There are total of 8 sections (Dhyan mandir, Banyan tree hall, Patalaganga, Musical chamber, Kottingalu chamber, Pillidwaram, Mandapan and Thousand hoods). Deepest point being the Patalaganga, a small perennial stream, also the point where you feel out of breathe. There are directions shown at almost every corner of the caves. The caves are lighted with lamps so the visibility is good. Also has air shafts at regular intervals (highly required as you feel suffocated at few sections). Wear a good gripping shoe as some parts are slippery and cotton wear to avoid excessive sweating J Easy parking and you have toilet facilities available. Very well maintained.
Mother Nature at its best, different kind of rocks, the formations, the carvings on the ceilings, structures will easily blow your mind. We were lost but we did manage to visit all the sections with heavy sweating, crawling, puffed and after 3 hours we were done with our nature wonderland :)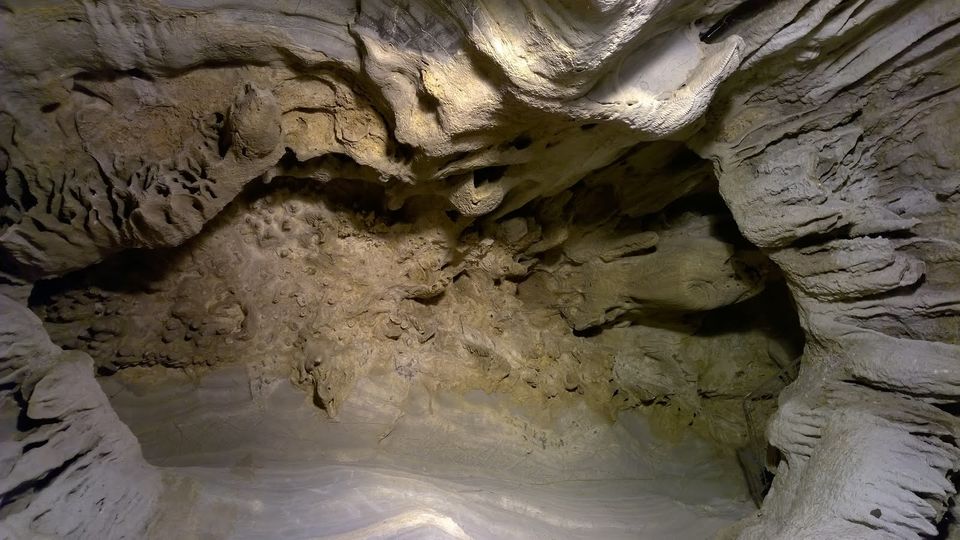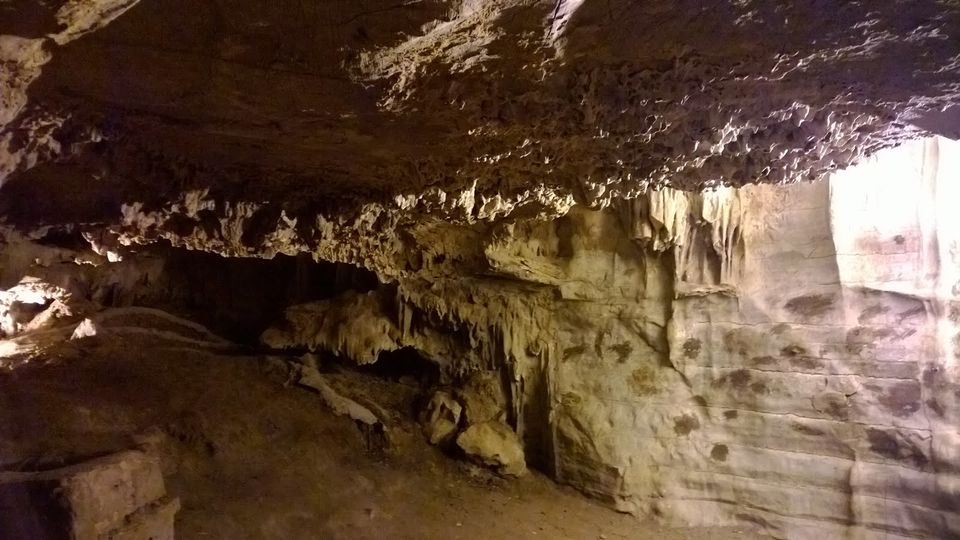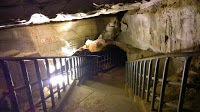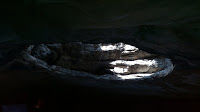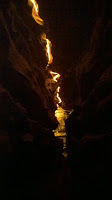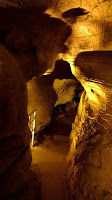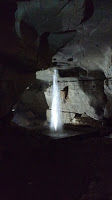 Do not forget to pay a visit the huge Buddha sculpture. One can easily spot it!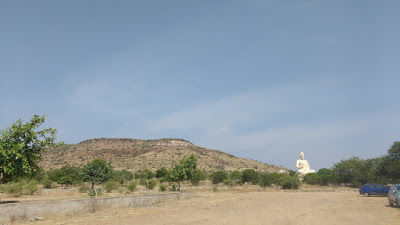 Thereafter, we were so exhausted and right outside belum caves we had our breakfast. It was crazy hot outside. Started out journey back to Namma Bengaluru. We were ecstatic that the weekend was well spent and we got to visit the 2 of the most beautiful creations. The mood was perfect. It was night around 9 PM we reached our homes.
And thus our lovely journey came to an end :)
This blog was originally published on Chaitra Nayak