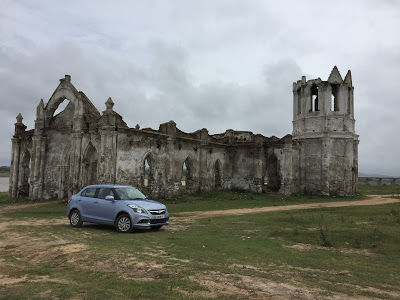 Sunday, July 03 2016.
Very recently one of my friend had visited Shettihalli and I was so amazed by the pictures that I had listed the place in my in my ever growing travel list. I was in office when I suddenly made up a random plan and decided to visit the Shettihalli Church. I reached out to a friend of mine about this trip, who immediately said OK, provided if his neck pain would subside by then. So basically the plan was not on until Saturday evening. I had already looked upon the distance and other stuff. I must say Gowrav Shenoy's blog on all the more excited to visit the place. Sheetihalli Church made me all the more excited to visit the place.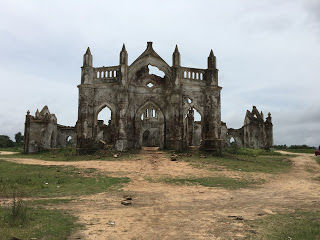 It finally happened. We started our journey at 8:30 AM on a Sunday . There wasn't a lot of traffic and my friend being Bangalorean , knew all the inner routes (also his car and he drove throughout the day).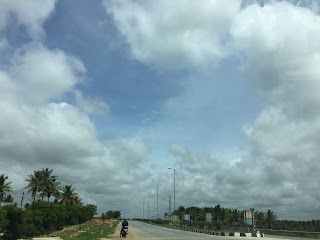 We stopped by Hotel Swathi Delicacy for breakfast. The place comes to the left, after kunigal (other side of the Bangalore-Mangalore highway). It's a good place for breakfast. There are toilets and a small park for children to play around.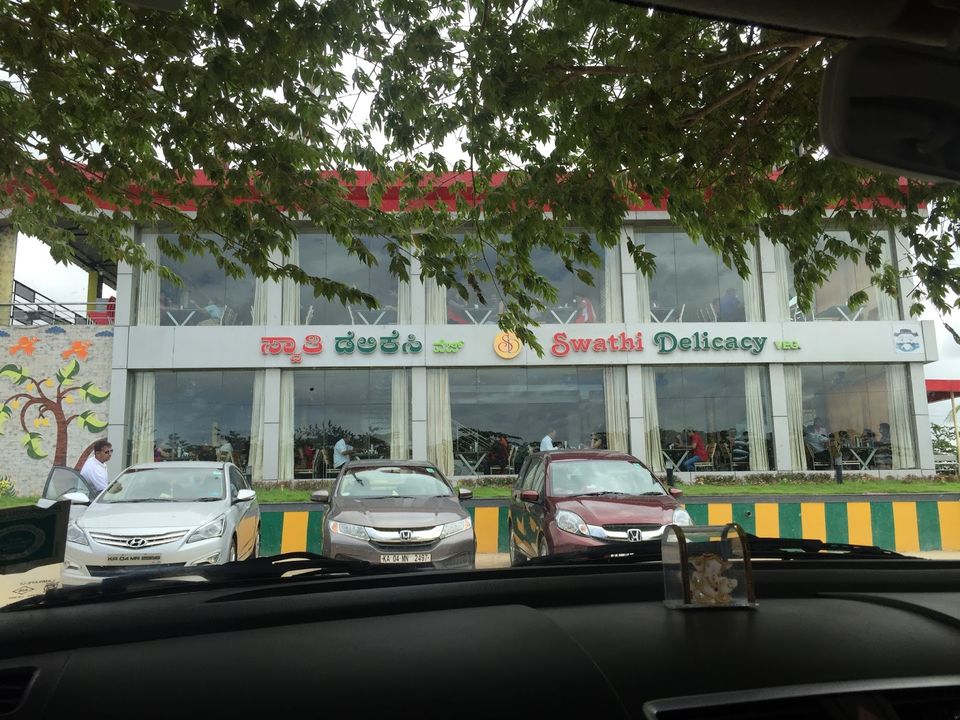 The roads are smooth and it's a single stretch until Hassan. Well, here is a funny part. Google maps showed us a left where there is no road. We asked the nearby shops and took the previous left which later joined the other road -the maps showed us at first.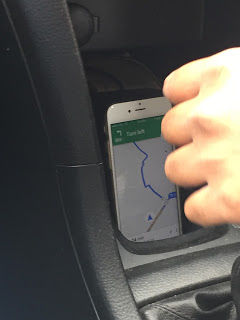 The last 20 km is pretty narrow as it's very difficult to overtake and the last 10 sec to the church is very rocky. Also, make sure to close all your windows or you might get water splashed all over you.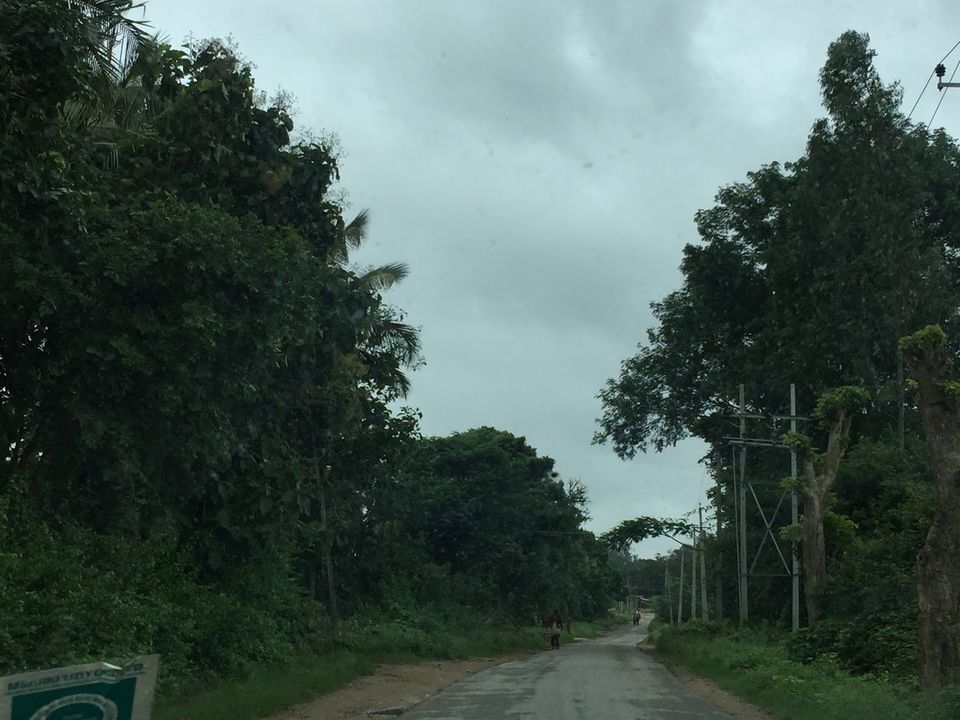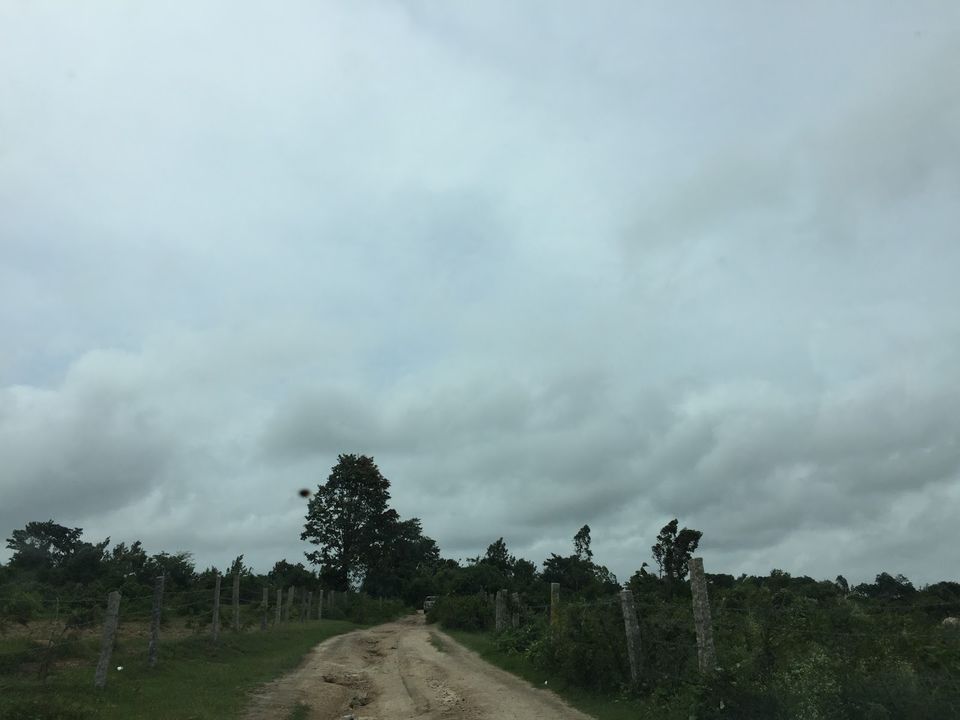 It took us about 4.3 hours to reach and we step out to watch this beauty. It's all in ruins but if you watch closely, the roof of the church still has carvings left. It was very windy as it had rained a few hours ago, few places were moist and I almost fell. There is greenery all around. There is also a bridge by which you can reach the farm which is on the other side of the church; I was sad as we couldn't go there because it had started drizzling by then.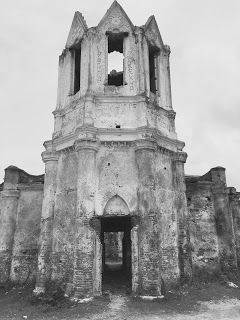 We spent about 30 min walking around and taking pictures. There is nothing much you can do here but the place is really good. It's said that the church submerges if the water level gets higher.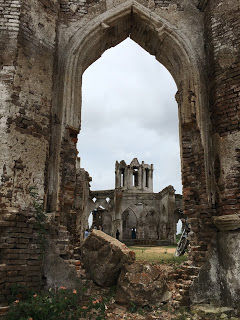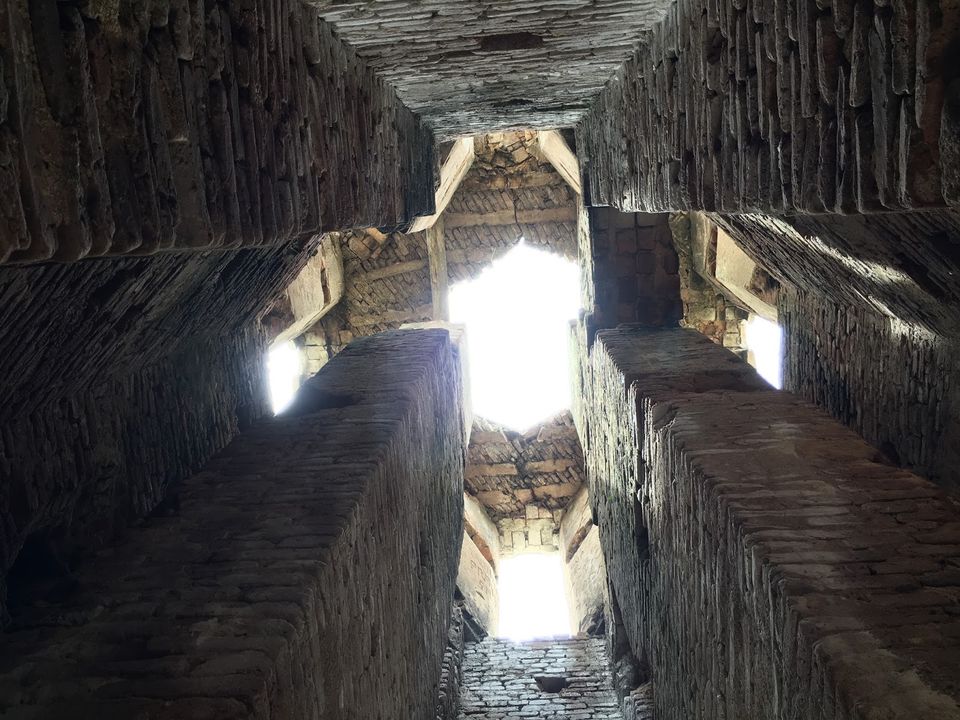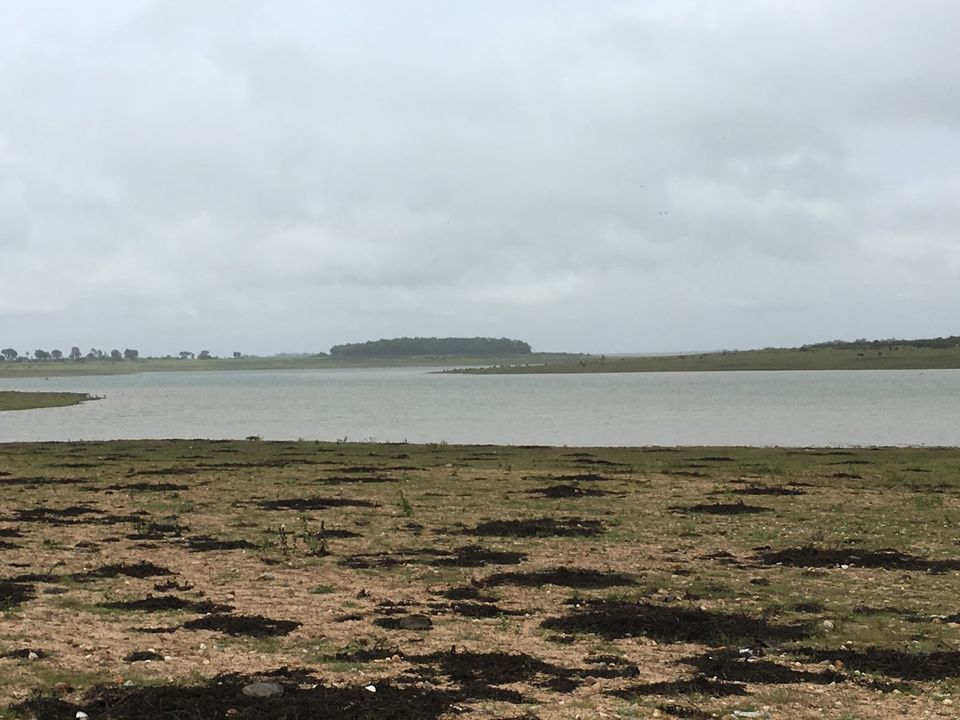 Here are few more pictures of the church with various filters and panorama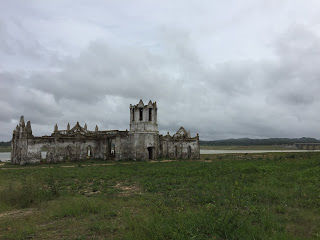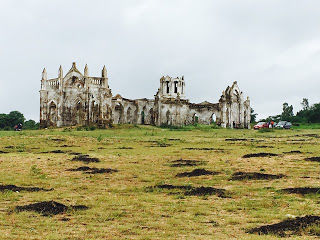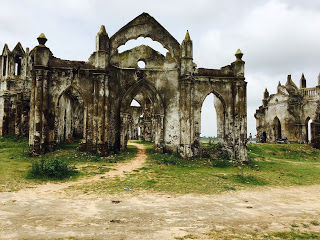 It was 2 PM and we had few more hours to kill. So we decided to visit Shravanabelagola as it was not that far away. Yet again my friend just said OK. I really wonder what I would do without Google Maps. It took hardly about an hour till we reached the place. We weren't hungry and decided to have lunch afterwards. After freshening up we started our journey towards Gommateshwara. It is located on Vindyagiri Hill and is considered to be the world's largest monolithic stone statue. It is also known by the name Bahubali. There are about 600 steps to climb.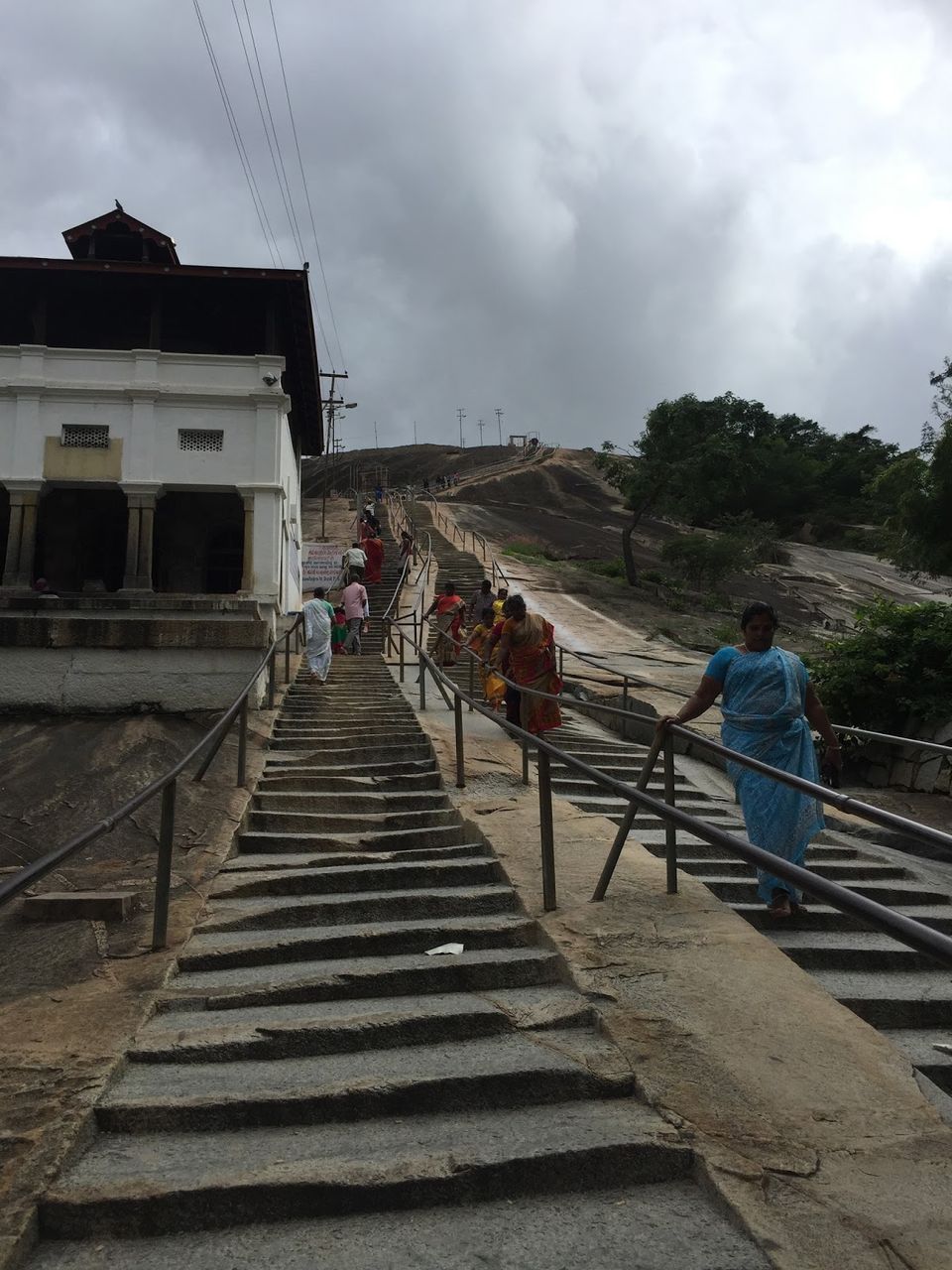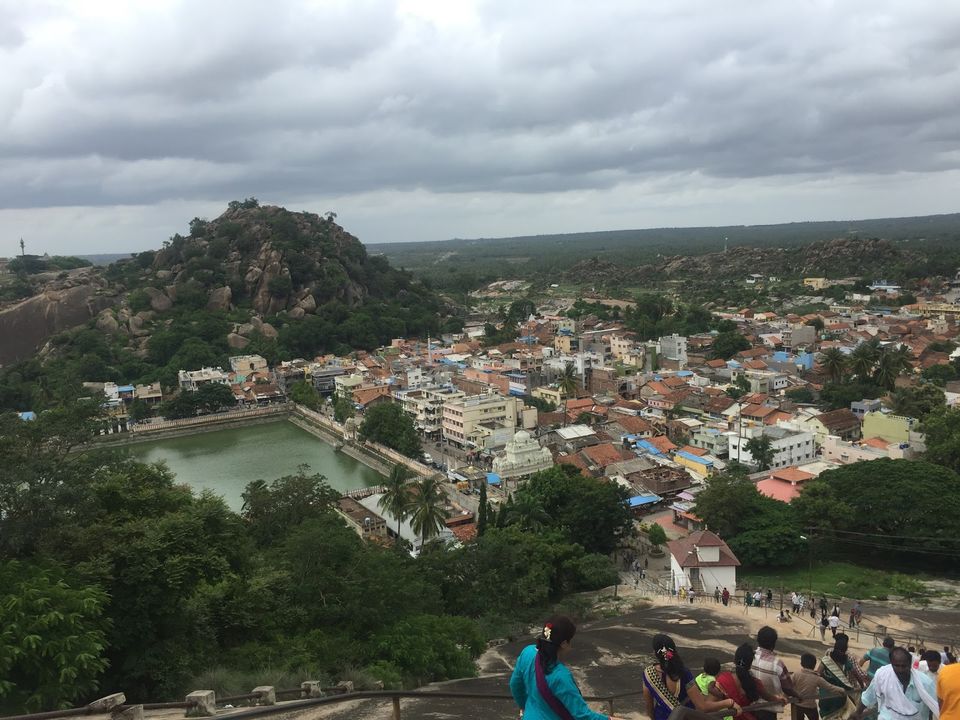 I thought it would be easy but I was wrong. It was so tiring and I hardly remember the number of pit stops I took. At that moment, remembered this particular dialogue from Kung Fu Panda 2 - "Ah my worst enemy, Stairs". I was half dead by the time I reached and yet again I would see stairs everywhere until finally, I saw Gommateshwara.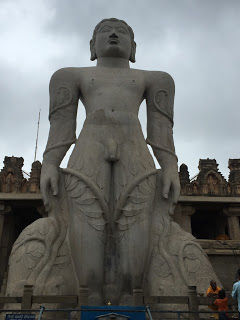 I was at peace. The view from top is breathtaking. My friend sat to meditate. It started to drizzle. I did not care and started to walk around the place. Within few minutes there was sun coming out and was amazed at Mother Nature. Going down the steps was my favorite part.
More pictures below -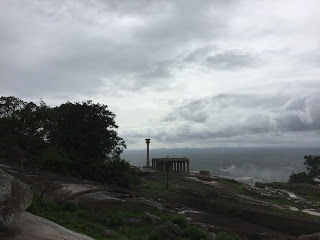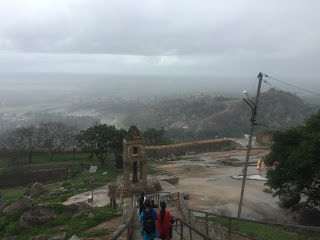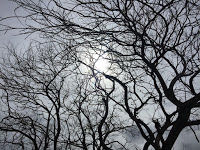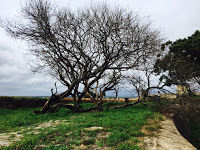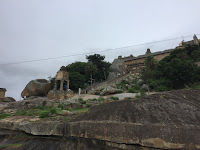 We headed towards Bangalore around 4:30 PM. What a beautiful journey. We stopped by Malgudi Café to have snacks. There was huge traffic as we entered Bangalore! We took the nice road towards PESIT College and I reached home around 8 PM. All in all a good happy day.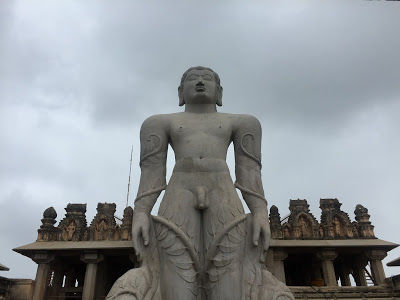 There are total of 5 tolls. We took the 2 way ticket.
Toll 1- 30/-
Toll 2- 62/-
Toll 3- 62/-
Toll 4- 55/-
Toll 5- 50/-
Nice road toll- 120/-
Trip first published on Chaitra Nayak