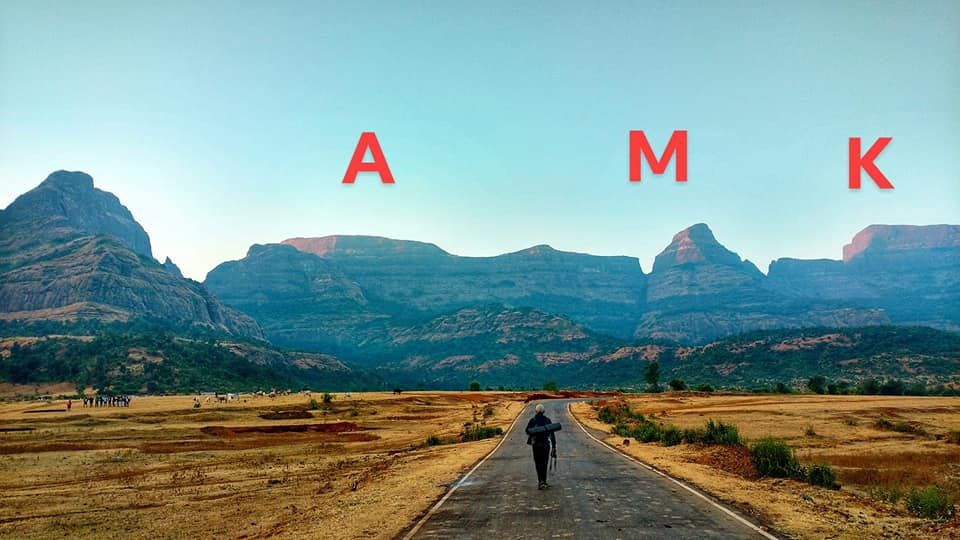 भेट गड किल्ल्यांची : AMK (अलंग - मदन - कुलंग) "Somewhere between the bottom of the climb and the summit is the answer to the mystery why we climb"
Before 2 years when we saw this mountain range from Kalsubai I think from that day only we started dreaming about this place,In between this period we did many treks but this one was major missing.
Till last day everything went as per plan but again those last few hours showed original colors Nikhil got cancel.. That moment I also thought to blackout but don't know what happened and I started packing my bag. "When everything goes right that's not our life"
A-M-K is one of the most toughest and technical treks in Sahyadri because to complete it you need to climb vertical rock patches,edge traverse and you have to go through the hills with steep routes. Every step here is full of risk but that risk is really worth to experience lifetime views.
We left Pune on Friday night to start trek on Saturday early morning.Actual trek starts from village Ambewadi and ends in Kulangwadi. From a very starting moment these forts will keeps you inviting to experience their thrill.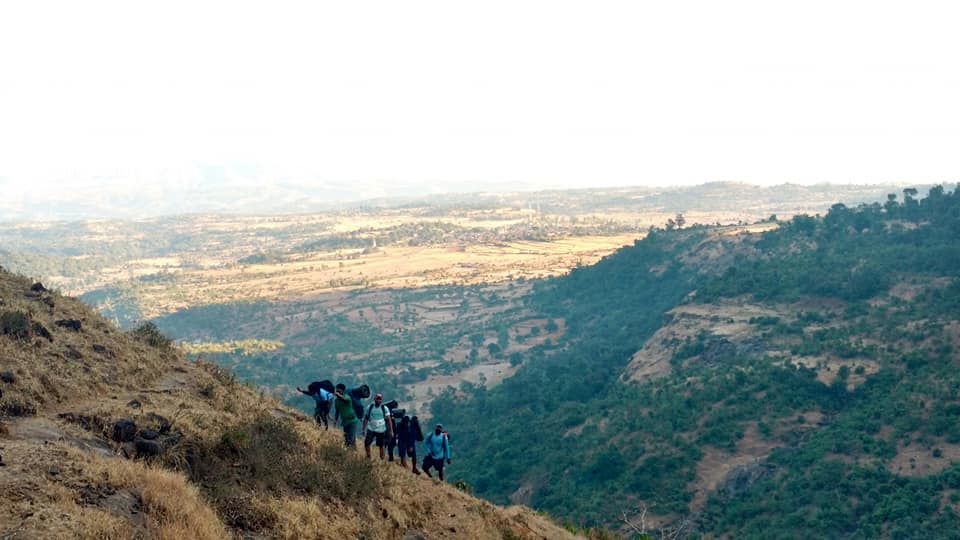 After walking for 45 min through jungle patch we reached at a good height but still it's just a start.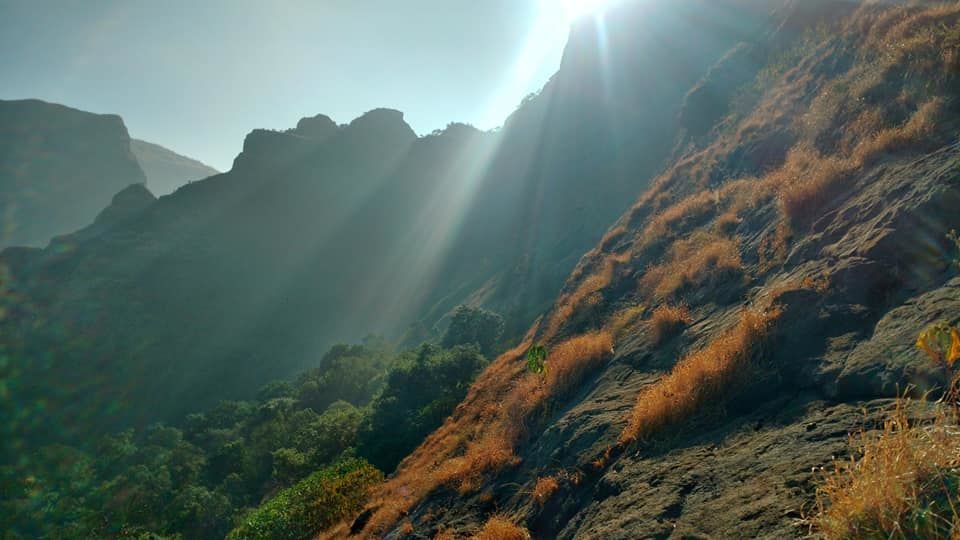 Nothing can be better than capturing sun rays entering to your camera lens.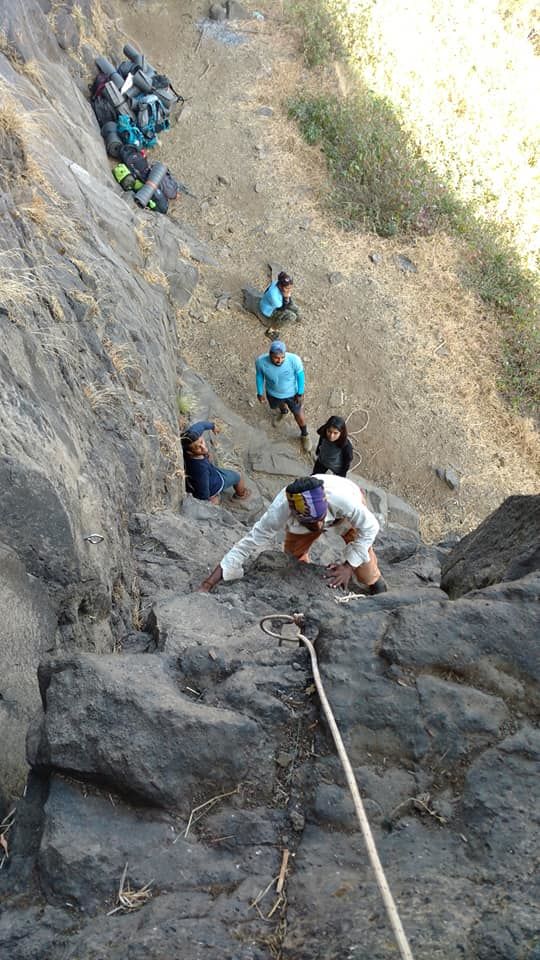 AMK is commonly known for its Rock Patches and after approx 2.5 hr we reached to first rock patch. Bit easy one you can climb it without rope.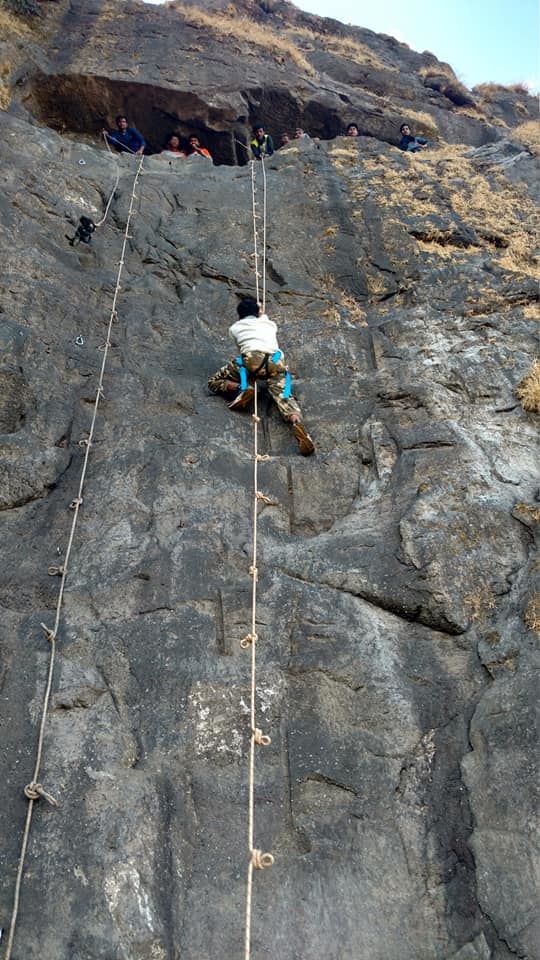 And then comes the next one mighty 70 ft rock patch.. here you need technical climb. It takes all your energy ,strength and most importantly your patience.
One of the favorite attraction of this trek. After rock patch you need to cross narrow rock cut staircase to reach at the top of Alang.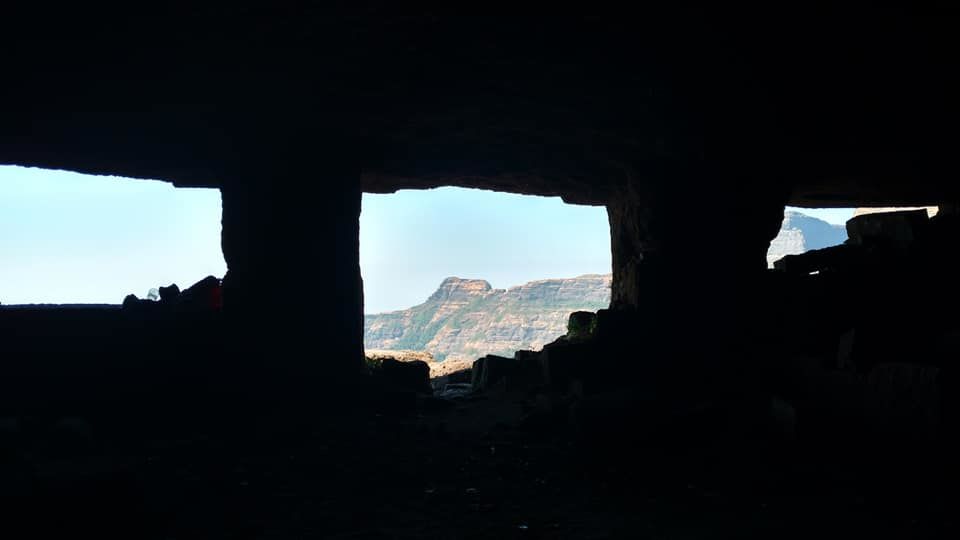 After this much of hard work finally you will reach at the top of your first fort(of 3). At the top of Alang fort no fortifications exists except Caves and water tanks.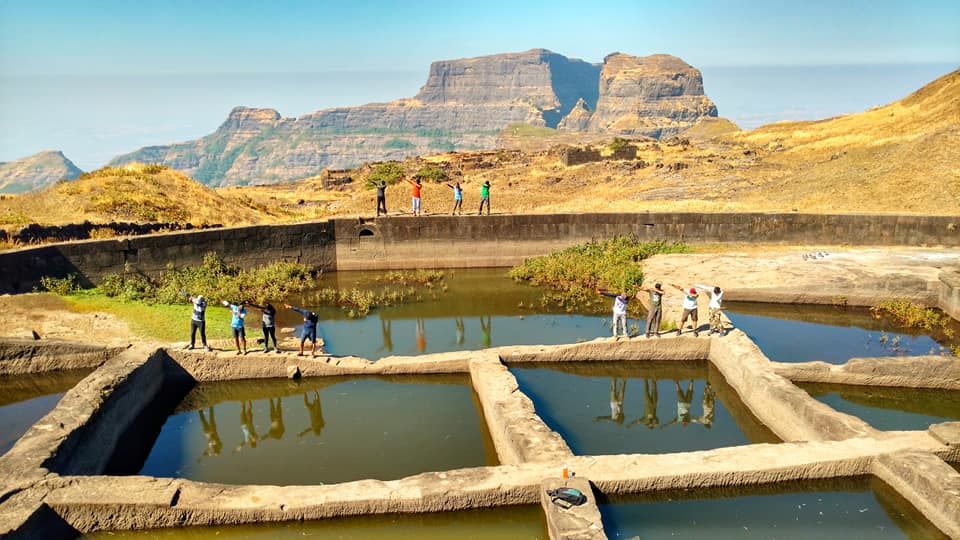 Water tanks..!! This is really best place to visit and to get some fresh air inside.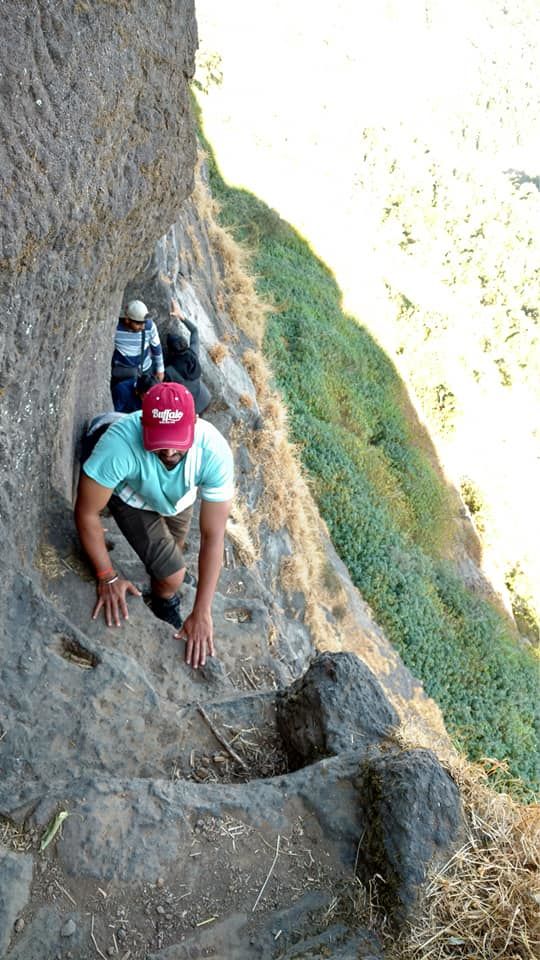 Getting down through the Rock cut staircase with valley exposed on other side is thrilling experience. But thrill is the main reason why we are here !!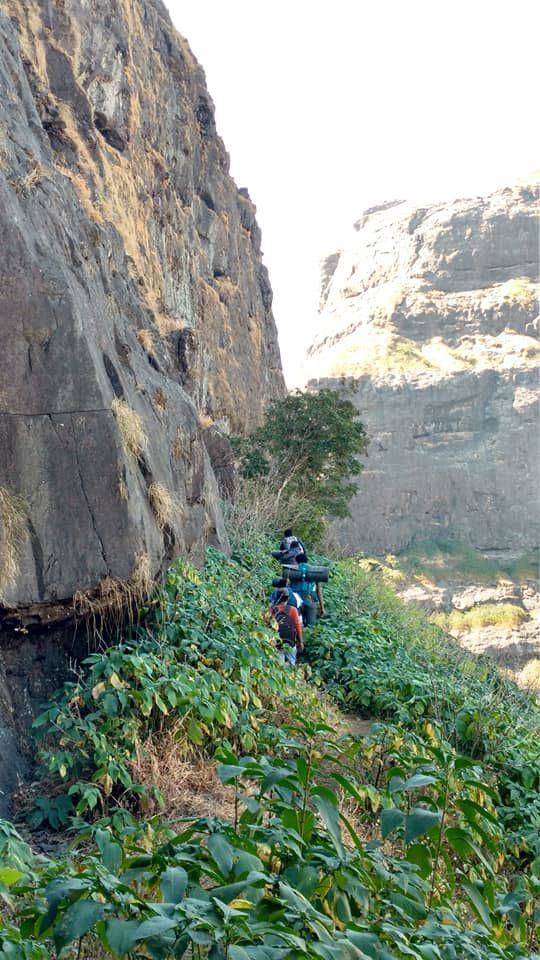 After rippling on same 70 ft rock patch had lunch and again started our way towards Madan Fort. Finding route through grass and narrow patch keeps your brain awake all the time.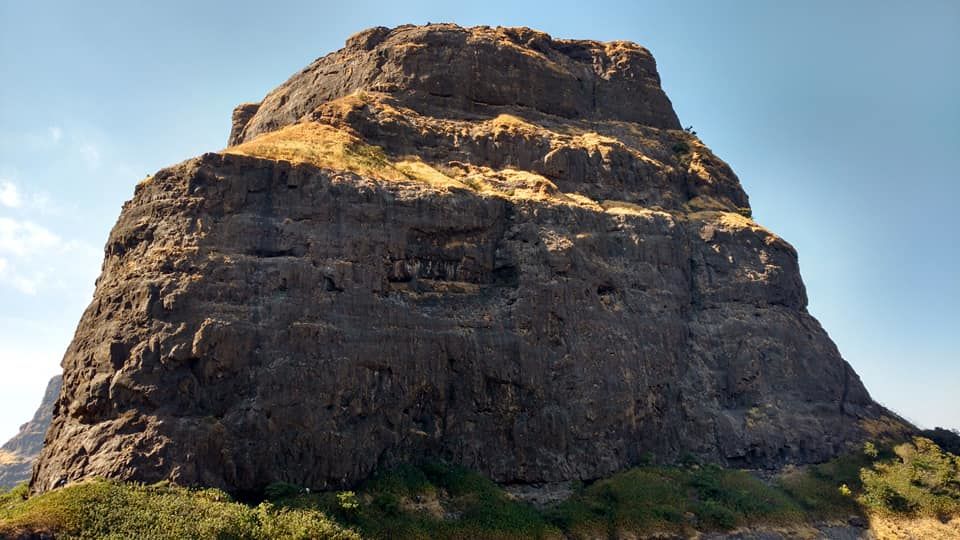 Full view of Madan fort. At this point I can say we are 70% done for the day. Still remaining 30% is loaded with full of challenges.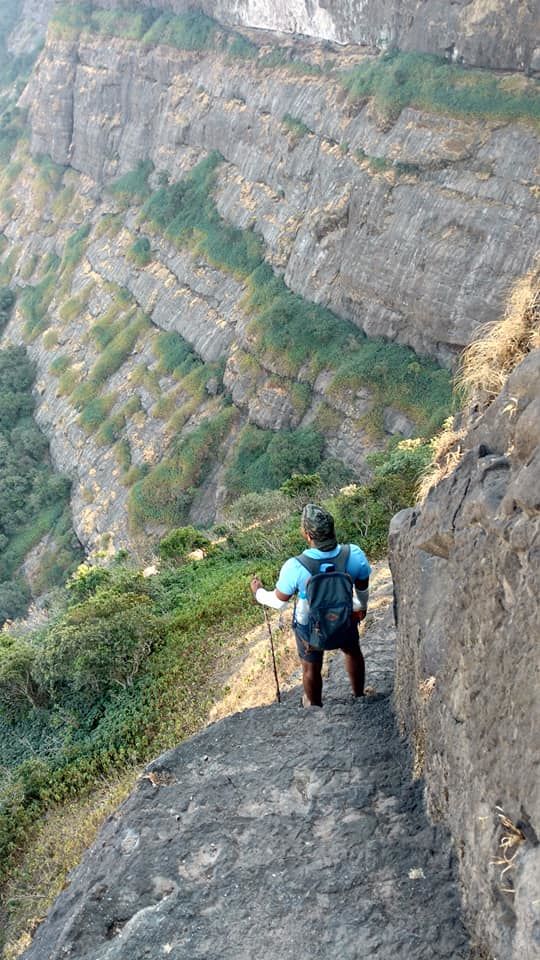 Rock cut staircase leads you to the Madan fort. Valley exposed on one side and focus on stairs I bet you except these two things nothing will come into your mind at this location.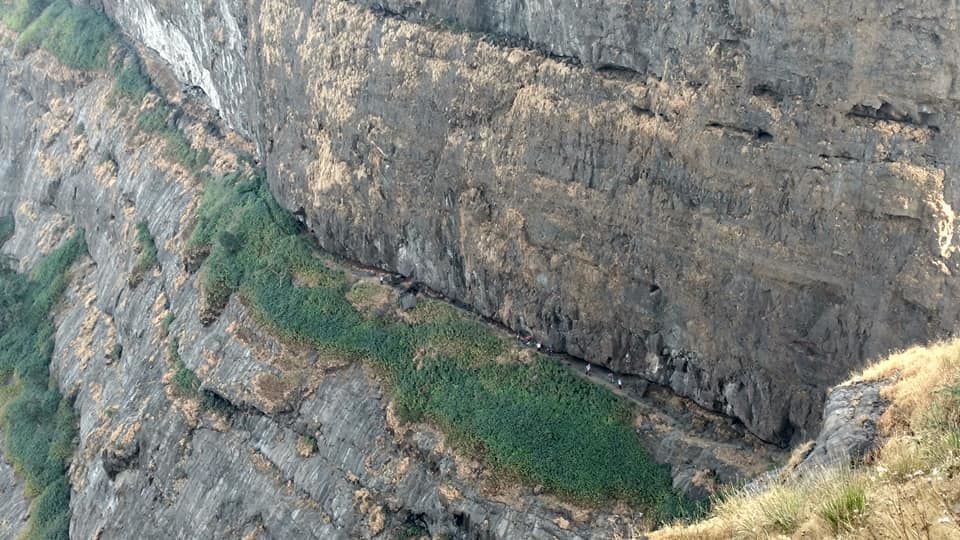 Due to excitement when I looked back to the route and I it will give you an idea that on which road you have traveled reach here.. you can see small white dots those are the people walking on "Madan" traverse.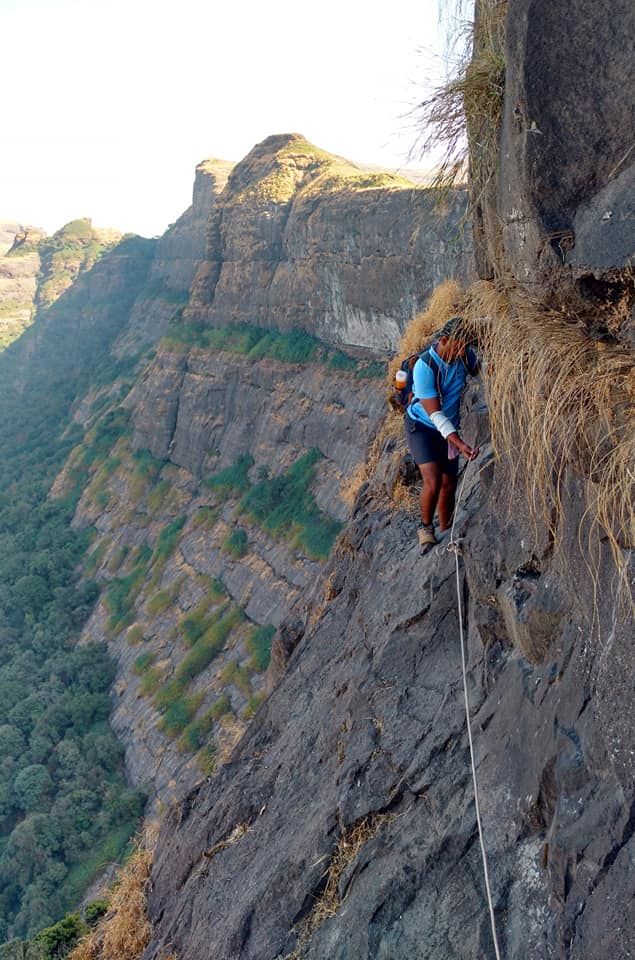 Most horrible patch of this trek.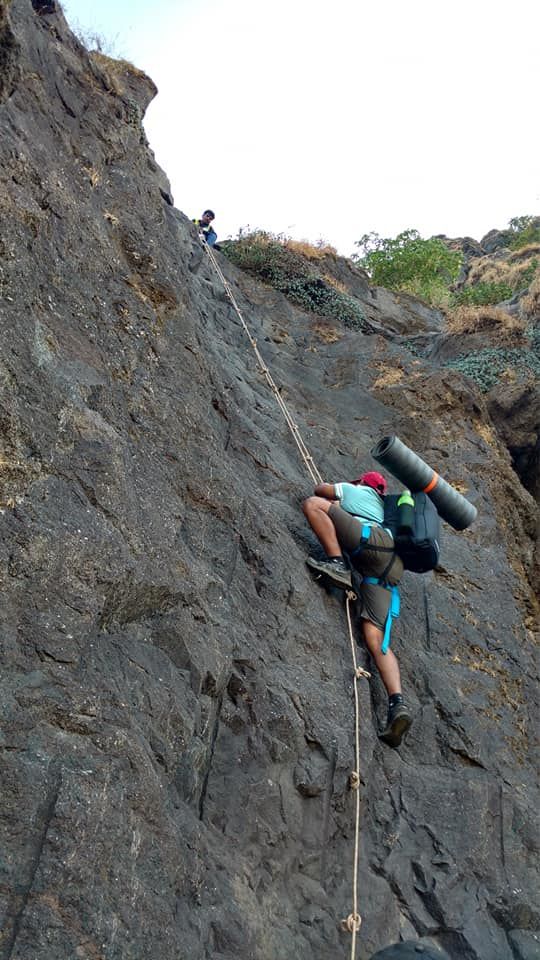 And after that patch again about 50 ft climb to reach Madan.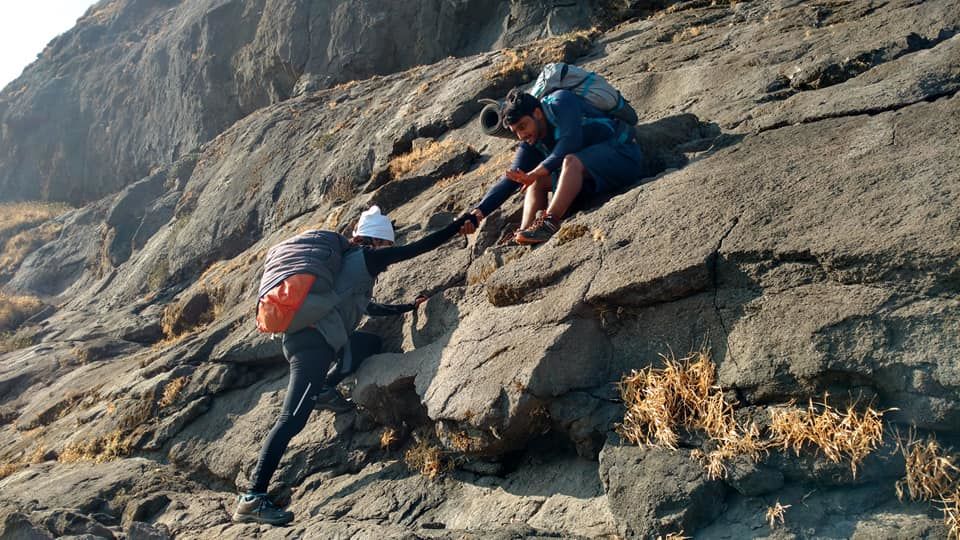 Almost done with 2 forts in a day ! Best moments of the day ????????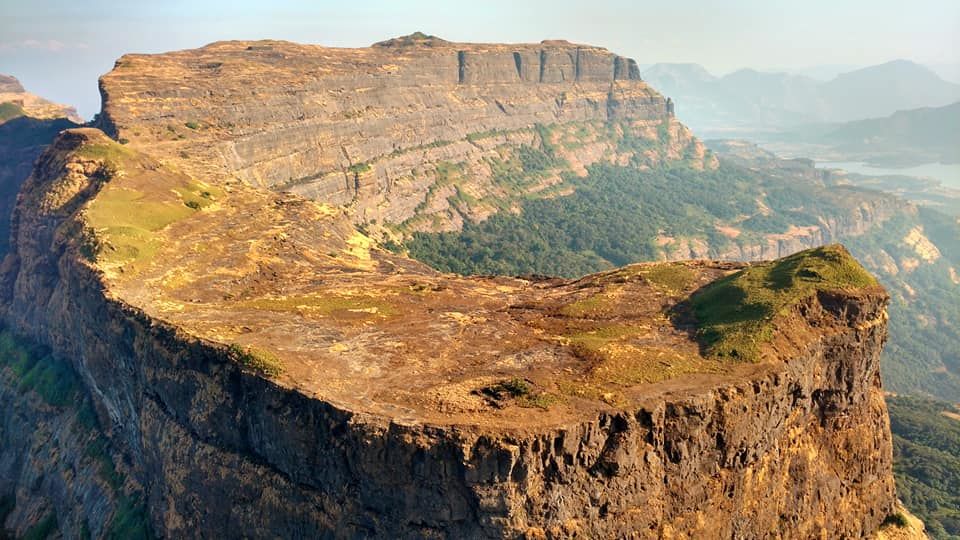 Yeah !! At the top of "Madan". Full view of Alang Fort will give you the pleasure for the full day hard work.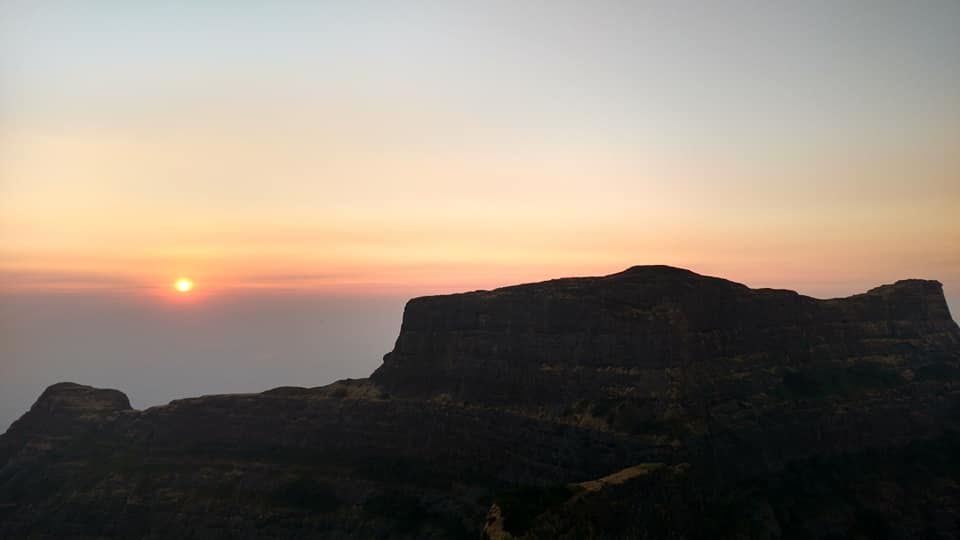 Few people live for Money few for Power... But only few like us will live for Sunset. Its a dream to witness sunset from every single fort.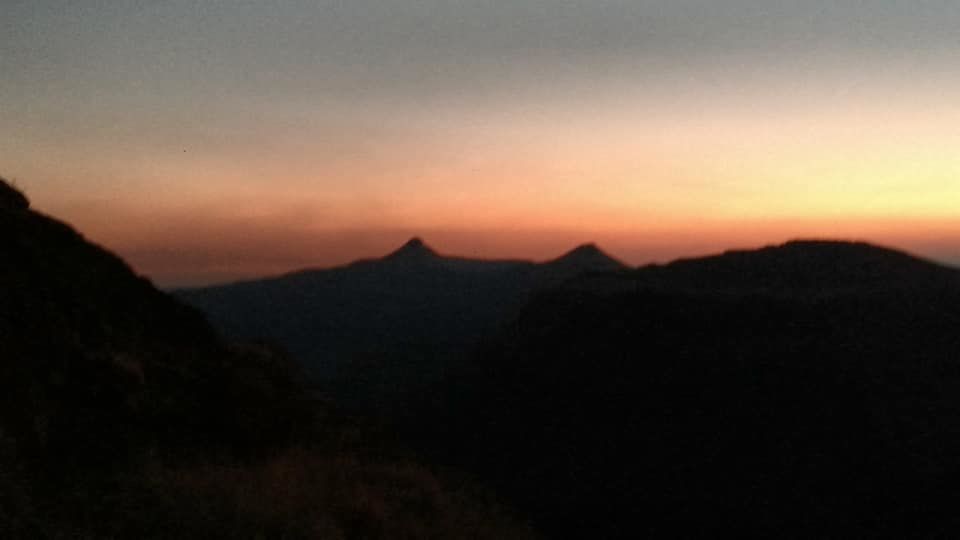 Many times we heard lines... कळसुबाईवर फुटनार तांबड.. lucky enough to live those lines...Left most peak is Kalsubai an Highest peak of Maharashtra.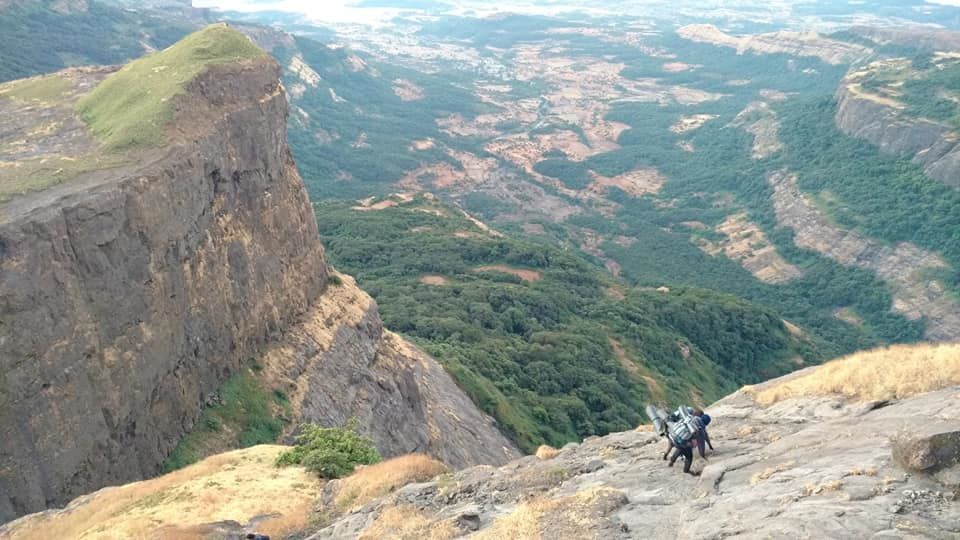 Night under the sky an then after having best Maggy ever.. our Journey towards "Kulang" started.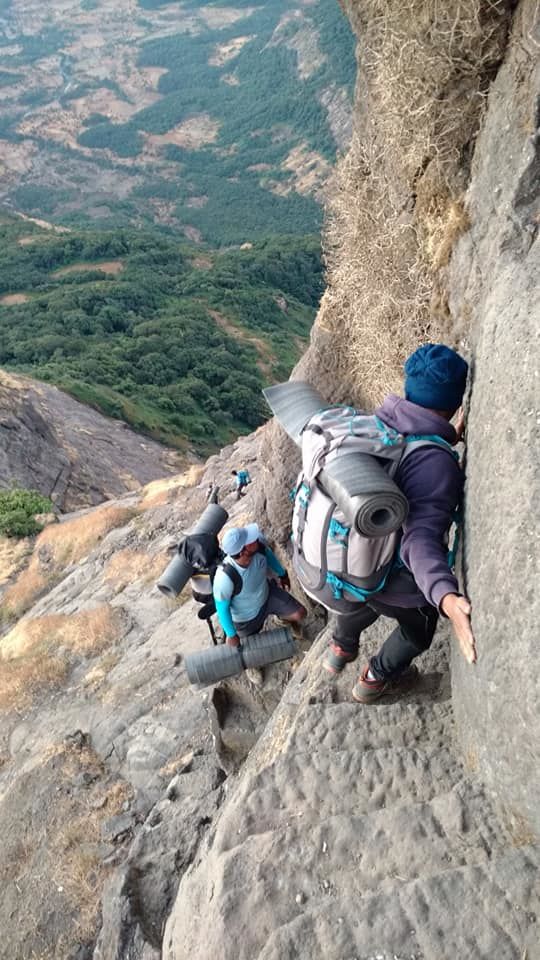 And fear is not yet finished.. Every single step here is a challenge.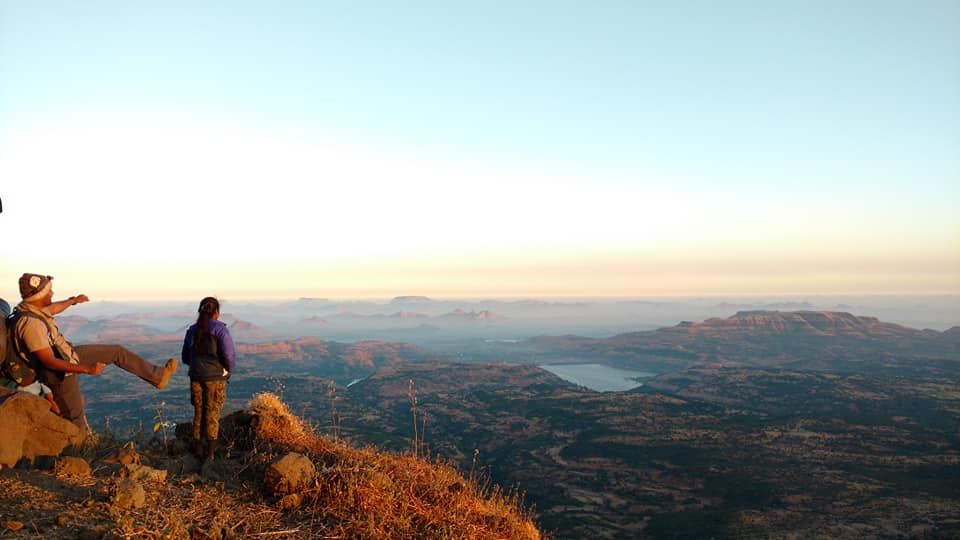 And don't forget to click your beautiful moments. PhotoBomb !!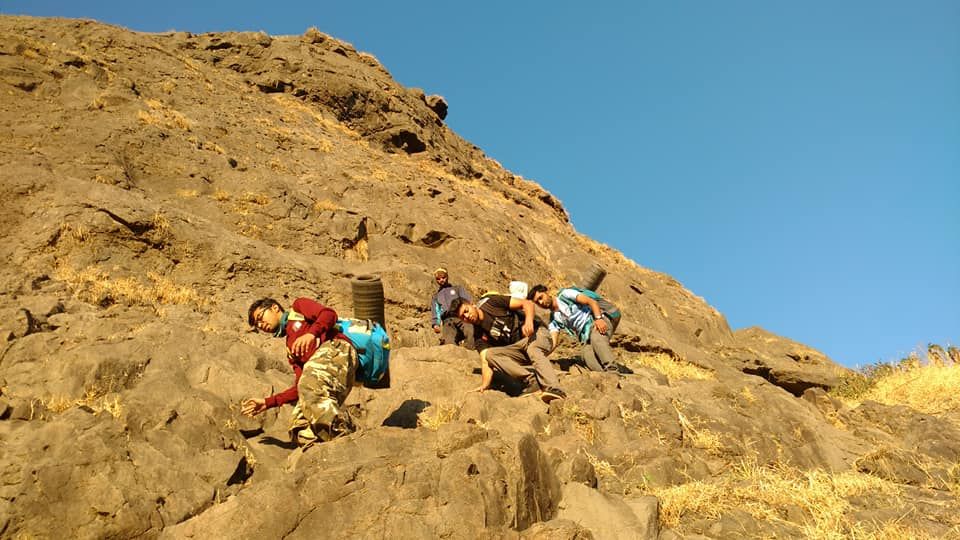 You need to be careful at each and every step.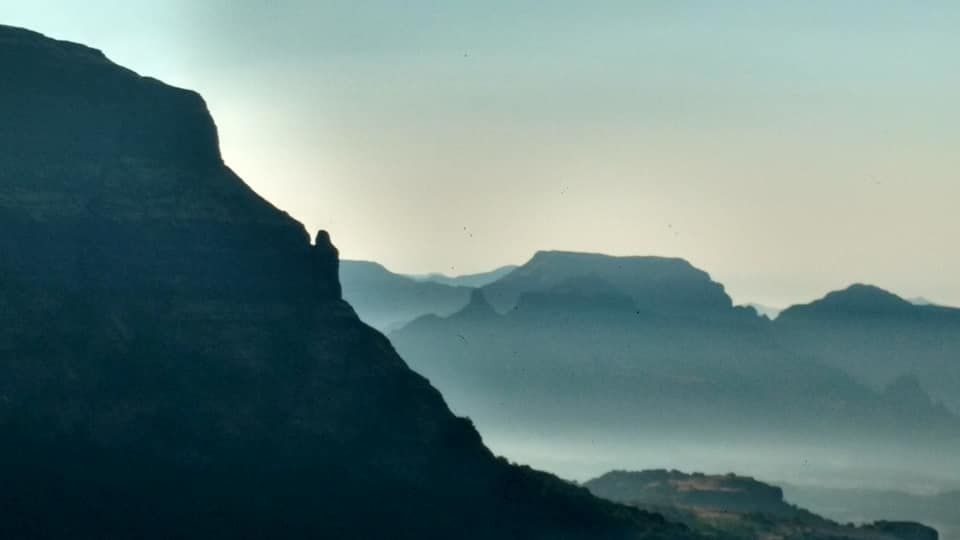 Way to Kulang is a treat for eyes..All our favorite forts standing in one line..Here you can see Ratangad (Thumb shaped mountain), Ajoba and Taramati peak of Harishchandragad.
After a irritating traverse.. finally we reached to rock cut stairs of Kulang Fort.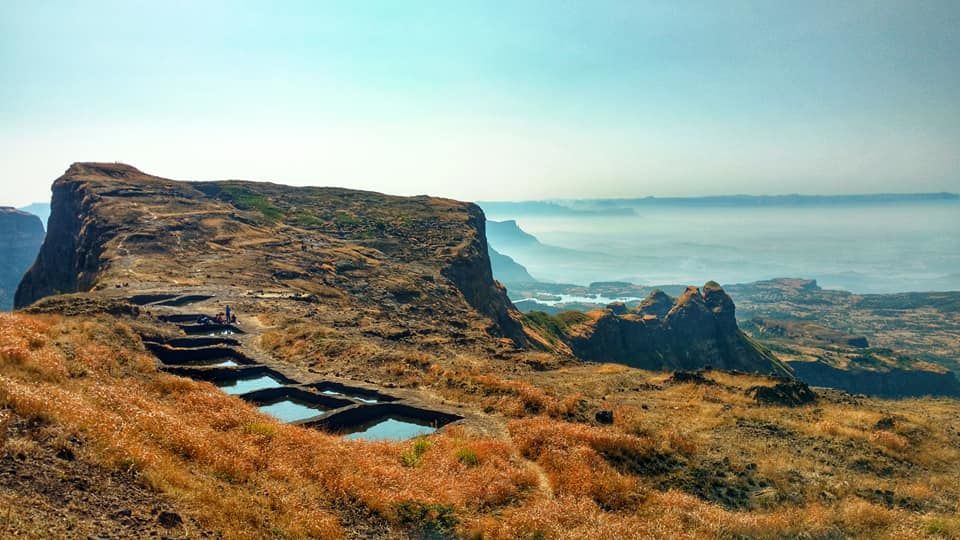 Kulang Fort will give you best views in all directions.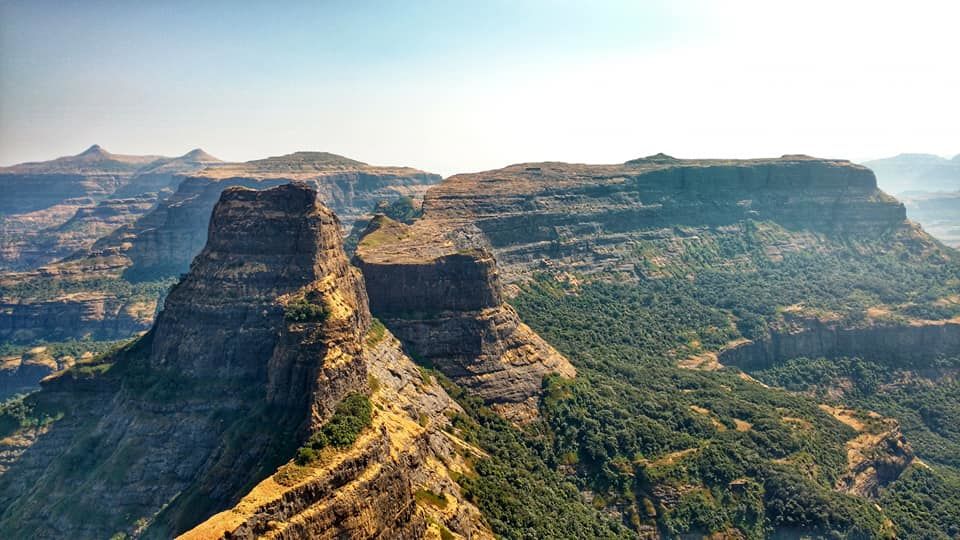 Views of Madan fort and Alang Fort from Kulang . It gives you an idea how far we have been since last one day.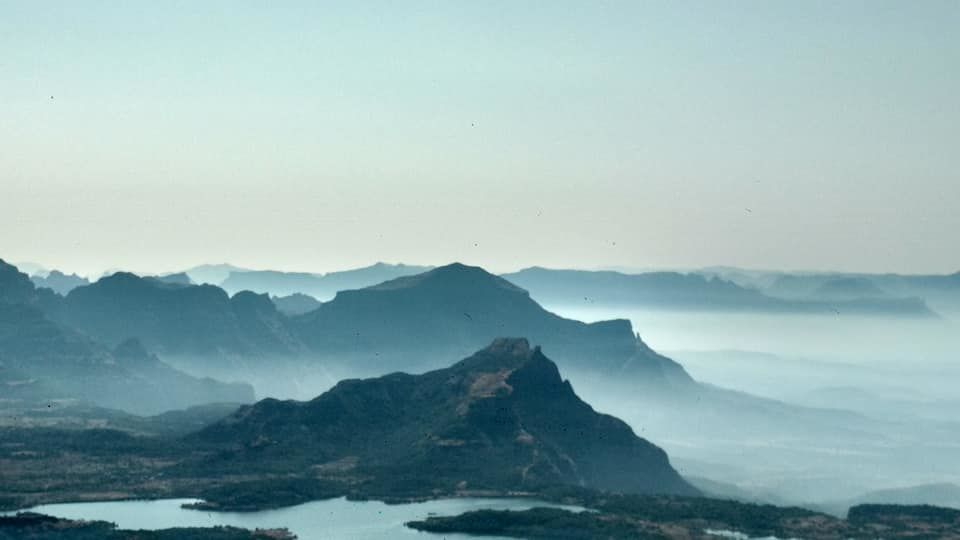 On other side fog still wants to sleep.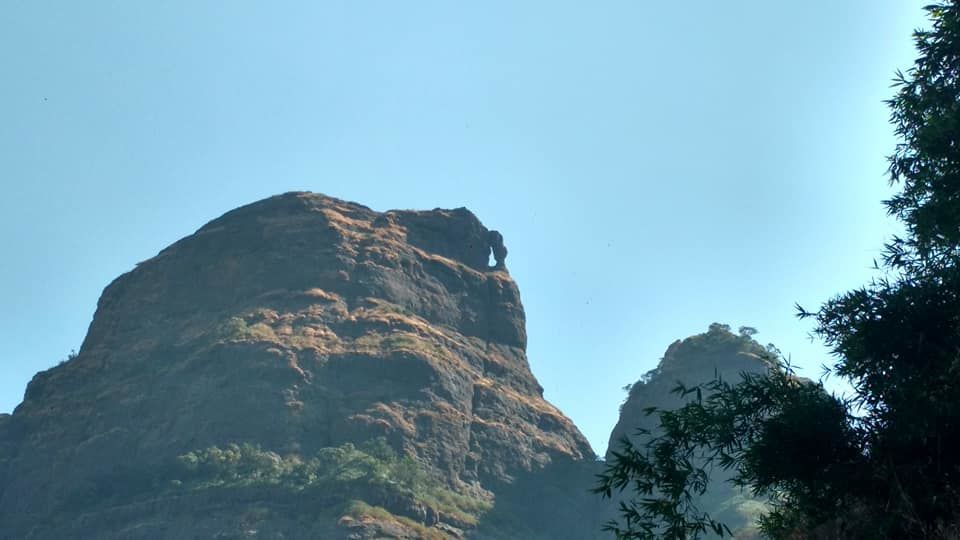 NEDHE (Hole in a mountain) . Only few forts have these kind of unique structure and Madan fort is one of those.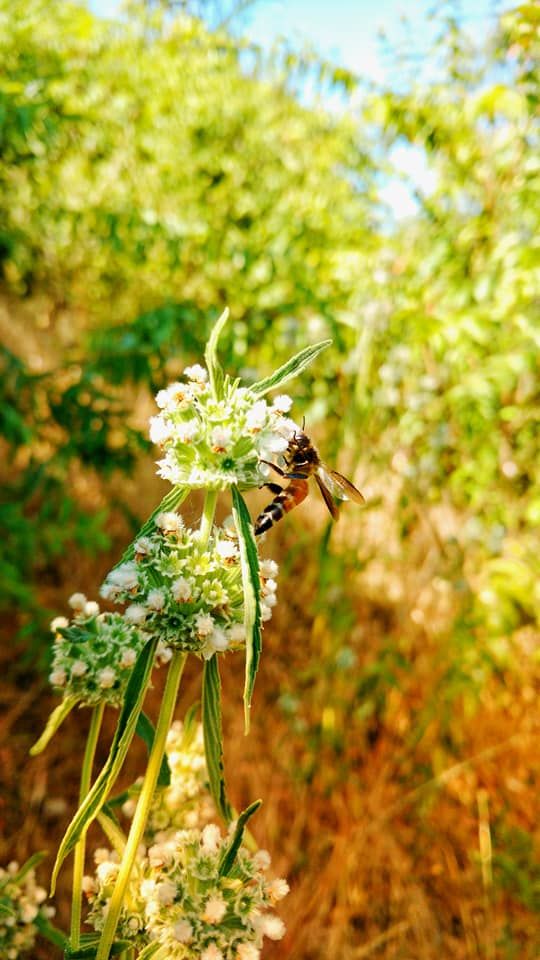 And then with all the wonderful memories we started our way back to Pune.
Best 2 days of life ????