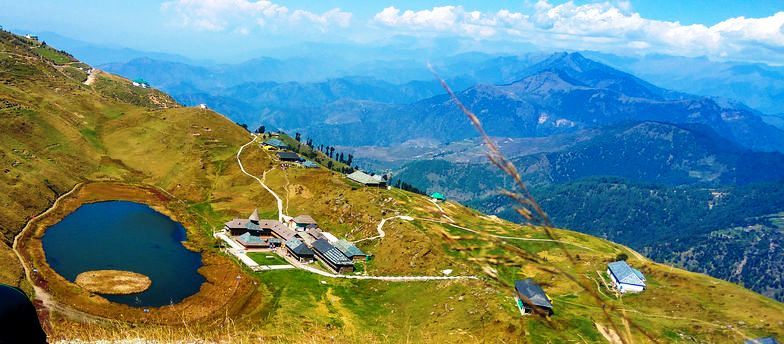 In case you want to explore most scenic part of Himachal & do not want to repeat the route, you are reading the blog that will suit your requirements.
Route is as under:
Chandigarh-Kandaghat-Sadhupul-Chail(7382ft)-Kufri(8920ft)-Fagu(8038ft)-Narkanda(9060ft)-Jaloripass(10800ft)-Sarolsar lake (10000ft)-Shoja(10000ft)-Jibhi-Tirthen valley)(7000ft)-Mandi-Shikari devi temple(11020ft)-Prashar lake(8960ft)-Mandi-Bilaspur-Chandigarh
There are many 3/4 days route available to cover places around Delhi/Chandigarh , however I assure you this route will provide you with rejuvenation you are looking for.
Reaching Chandigarh from any part of India or abroad is not an issue,well connected by air, rail (preferably Shatabadi) & road.
From Chadigarh take any mode of transport, Volvo, in case you are single or two. For 3 plus, i would recommend to hire any sedan vehicle for 4-5 day, so that you focus on exploring the nature & un touched destination in stead of arranging transport.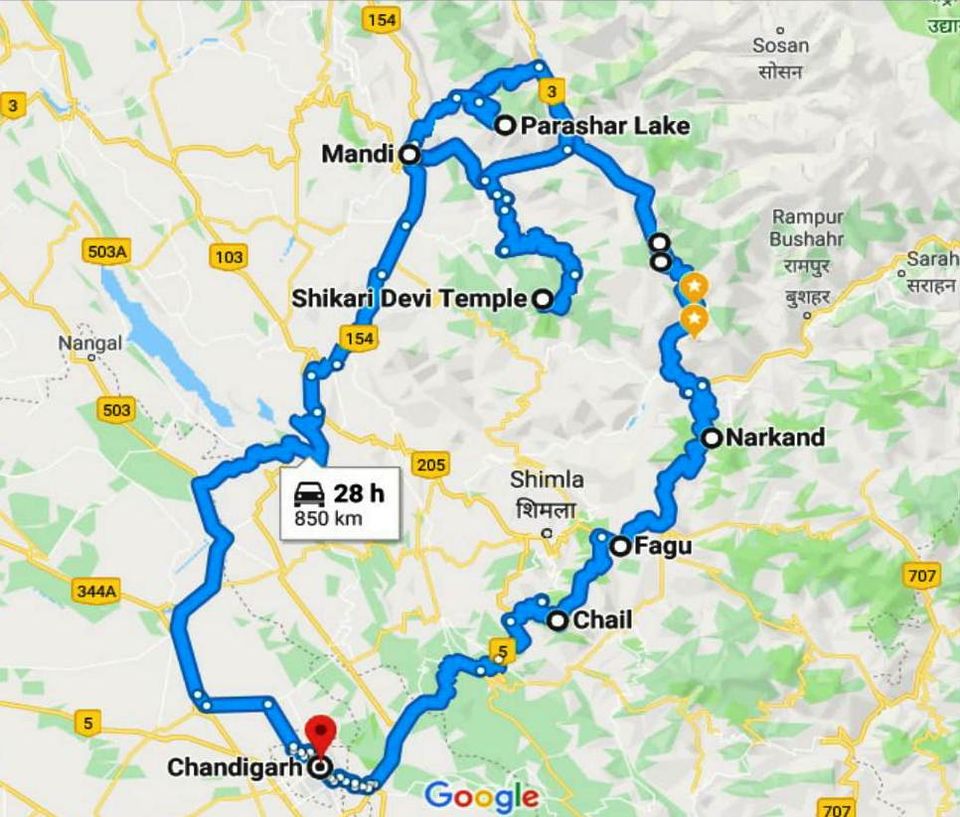 Start from Chandigarh, head straight to Fagu via Sadhupul, Chail, Kufri (avoid Shimla). What you will find in this route is covered in my blog https://www.tripoto.com/trip/how-to-enjoy-places-around-shimla-w-o-touching-congested-shimla-576133a096395
Kufri to Fagu & how to enjoy at Fagu (wherein you can stay for your first night of the trip) is covered in my another blog
https://www.tripoto.com/trip/fagu-shimla-himachal-an-ideal-extended-weekend-destination-in-the-lap-of-mother-nature-5bf0dd135d657
Having spent quality time in lap of mother nature at Fagu & around , it is 2nd day of your trip & time to move ahead. You can start post 11 am or so from Fagu, so that you enjoy your morning at fagu. Move through cedar trees through Narkanda, down toward Sainj,Ani to Jalori pass (Upcoming NH is in progress). This journey especially from Ani to Jalori pass is mesmerizing. You can stay at Nature camp at Jalori pass at 10,800 ft on second night & cover holly Serolsar lake in the morning by foot journey on level terrain for about an hour, worth an effort to see this lake. More details about this route & places around are covered in my blog
https://www.tripoto.com/trip/ani-khanag-jalori-pass-sarosar-lake-raghupr-garh-takrasi-paneo-bunglow-rest-house-ani-573c0d33dd079.
Spend whole day here & move towards & descend towards Shoja in the evening. Shoja, coverd in my another blog, please see here :https://www.tripoto.com/trip/shoja-kullu-heaven-on-earth-neighboring-jalori-pass-sarosar-lake-icing-on-the-cake-59ef230ae35a6
3rd night at Shoja. Next day start to Jibhi (Tirthen valley)-Aut (Parwati valley)& to Mandi. This route is along the majestic beas river & also scenic Pandoh dam.
From Mandi, you plan to visit to Gurudwara in Mandi & Shikari devi temple & Bhulah (mini Switzerland), covered in my blog
https://www.tripoto.com/trip/my-latest-crush-bhulah-mini-switzerland-on-the-way-to-iconic-shikari-devi-temple-in-mandi-576a81f88e9ed.
You can also cover Prashar lake & temple built by Prashar rishi, most scenic place & you will feel at the top of the world.
Please observe floating island (rare sight) in these 2 pics, in one pic towards the temple & another away from temple. Creation of God.
4th night you can stay at Mandi & next day morning go to beautiful Rewalsar lake & back to Chandigarh by watching the Govind sagar lake at Bilaspur (Himachal)
This 5 day 4 night OR you can make it 4 day 3 night trip is perhaps the most compact trip one can frame, covering so many beautiful untouched locations.
I hope at least some of you will try this route & share your experience. I have provided links of my old blogs so that you can appreciate the route & locations better. As these blogs were written at different times & I traveled through different routes at times, these are just for your guidance.
I shall be eagerly waiting for the input from all of you based upon your experience while exploring these majestic places.

Enjoy life to the fullest with mother nature.