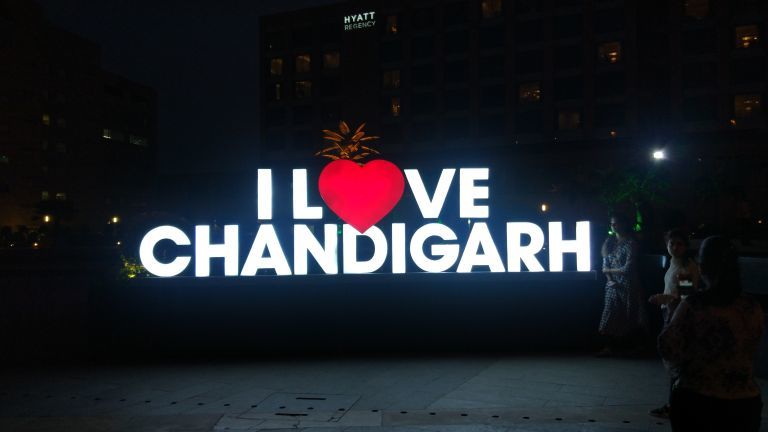 Hey everyone!
I recently went on a road-trip to Chandigarh. Mom had to attend one of her colleagues' daughter's wedding, and I tagged along.. As of now, my new year's resolution of travelling atleast once every month is shaping up really well. Can't wait for more such trips..
Anyhow, here's a small travelogue for you guys
Most people heading towards Punjab via NH1 (National Highway-1) tend to stop at Sukhdev Dhaba, Moorthal. We also used to. Untill this trip. The dhaba has now been renovated and it has turned into a swanky restaurant of sorts. I love how everything looks much more hygienic now, and having proper rest-room facilities can be a big bonus while travelling. BUT, is it just me or do you also feel that the food does not taste as good as earlier now? I tried a few things from the menu, and wasn't wow-ed! I used to love their paranthas with makkhan earlier. Looking at the kind of crowd there (1000+ people easily), I did not even have the patience to order anything else for myself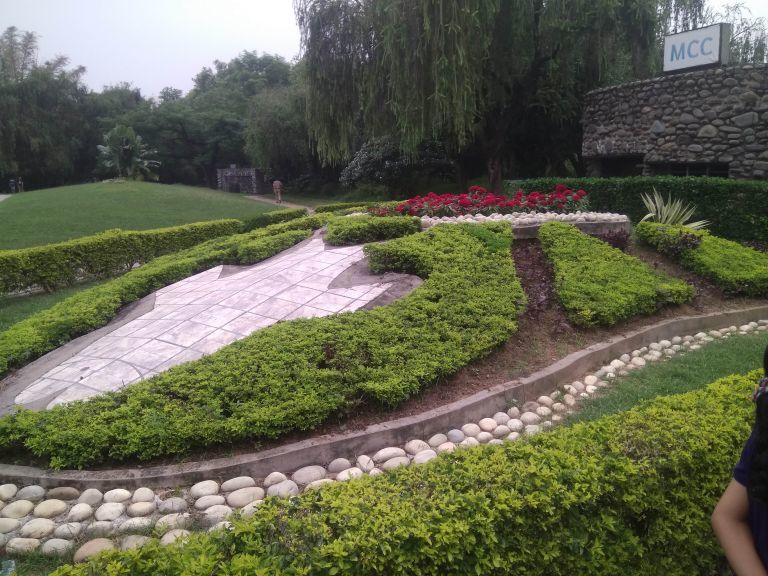 So we attended the wedding that night (I wore this dress again), and that's how our day ended!
Next morning, we headed to Sukhna Lake early morning for breakfast. Oh my gosh- breakfast with the gorgeous view of the lake in front of us, while the (terrace) seating was all surrounded with flowers- best way to start one's day! The air was quite chilly around the lake, and it was sunny too- perfection!  If you ever visit Chandigarh/ Zirakpur in Punjab, I would recommend that you reserve at least one morning for breakfast around the lake. It wasn't much crowded too at that time of the day.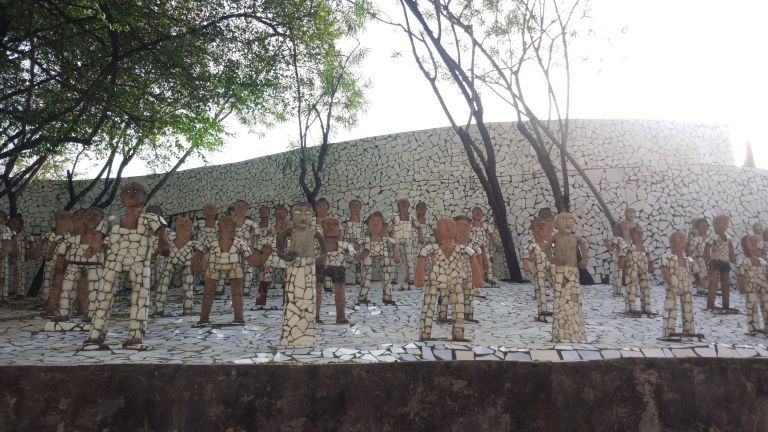 Just 2-3 kilometres away from Sukhna Lake is the famous and one of a kind Rock Garden. There are lots of narrow rock tunnels inside and some rocky terrains too. This was the founder's secret project in formation till the government discovered it. Spread across a huge 40 acres of land, it is made up totally of scrap. Lots of things and most of the area consists of mosaic formations, which are very interesting to look at. There are sections made only of crockery scrap, more made up only of glass bangles. There are fountains and waterfalls too inside. I really liked this part of my trip, and if you are in Chandigarh, I would highly recommend that you go and visit the Rock Garden.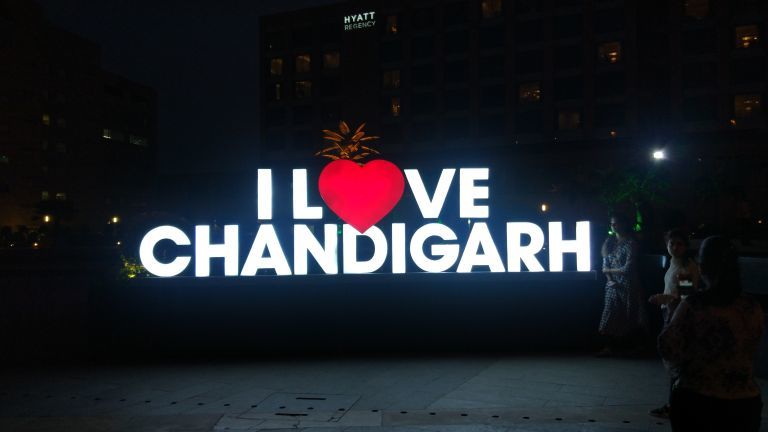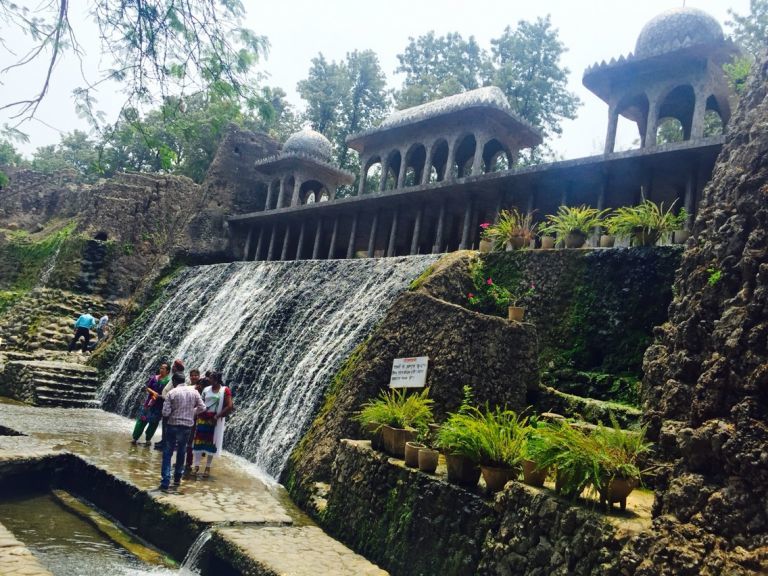 The next thing to do after visiting the Rock Garden is to go to the Zakir Hussain Rose Garden. One of the first things you notice when you enter the rose garden is this wind-chime tree. Right, a metal tree formation with hundreds of wind chimes attached. However light the windflow, these sure create some music all the time! And the rose garden is hugeeeee!! I wish I could show you all the pics of the beautiful and unique roses there!
Thereafter we went out for lunch and some shopping, and headed back to Delhi. On the way back, almost everyone stops at Haveli at Murthal for some evening tea, while some artists are performing traditional dances and playing some local music!
Have you been to Chandigarh and visited some of these places? Any other places that you'd love to recommend? 
We're all ears in the comments below ????