While Chandipur might be a well known hotspot for the folks around the Odisha-Bengal border, it's been quite a hidden gem for most - and I am not referring to the fact that it is a rocket launching station, rather the bewitching beach.
Make no mistake, the beachhead at Chandipur is a marvel in itself, and will take your breath away. As dawn sets in and the sun goes up on the noon sky, the waters recede and you wonder what the oceans have in their hearts. A long stretch of sand that leads up to the oceans in the horizon, it would seem that you're approaching the edge of the planet - only as you walk towards it, do you realize the futility of your attempt to catch the cliff.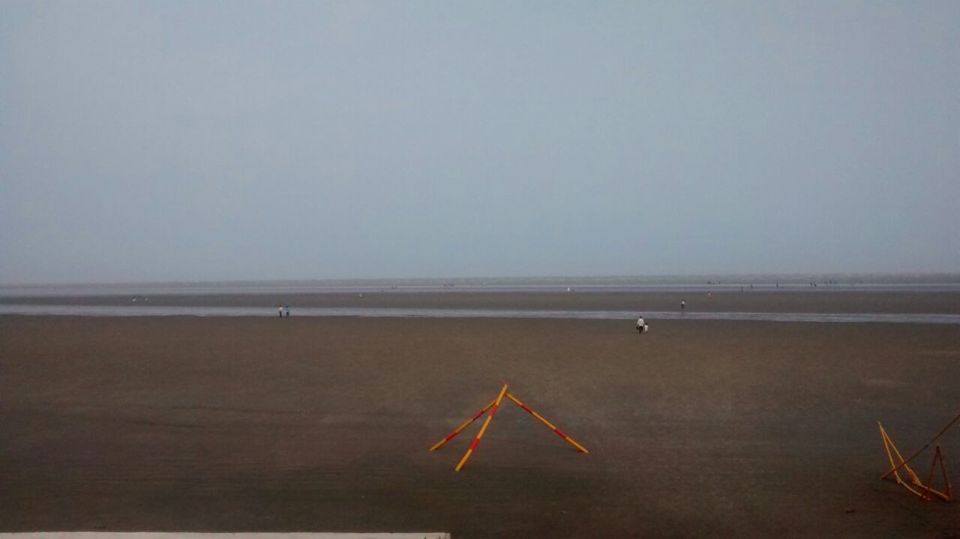 Come twilight, the waters rush back chasing you out of what seemed to be a sandy playground through the day. It's enthralling to see man and bird in unison, the fishermen with their nets and the crows with their hungry, but piercing eyes converge on the waters in their search of all and any sea-life that speed in. For us, it was great fun talking to the fishermen and their families; the crows of course, had no time or tune for anyone as they went feasting on their catch. 
Witnessing nature's power expressing itself in all it's glory can overwhelm the most nonchalant of people - for a moment, we were dumbfounded.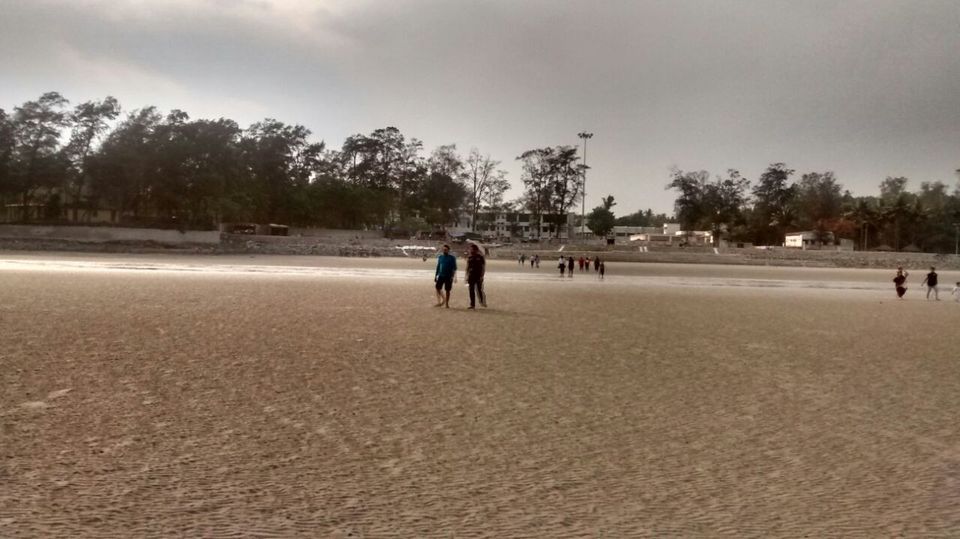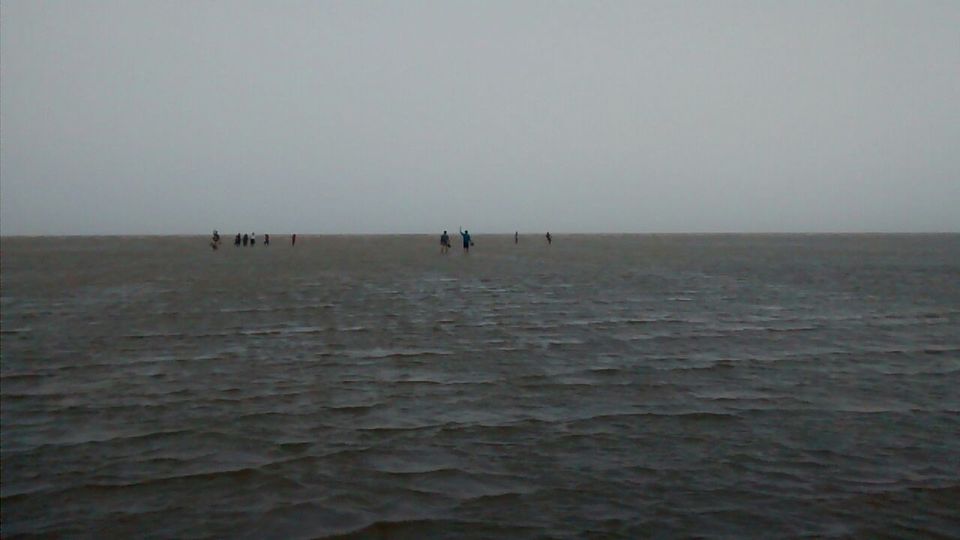 Spicing up the whole experience, standing on the beachhead is a shabby looking Pantha Nivas. It's deplorable disposition notwithstanding, the restaurant housed within the premises might not offer luxury, but it sure does dish out the freshest and the tastiest of seafood - traditional Odia preparations of the lush crabs and the succulent prawns sent all of us into a tizzy. So much so, that when we got out of the place, we just had to sip on sweet and tender coconuts to calm down our overloaded bellies that were beginning to crack at the seams.
Whoever thought of the Scenic, Serene, Sublime tagline for Odisha Tourism probably found his moment of inspiration at this spot - because it sure packs them all.