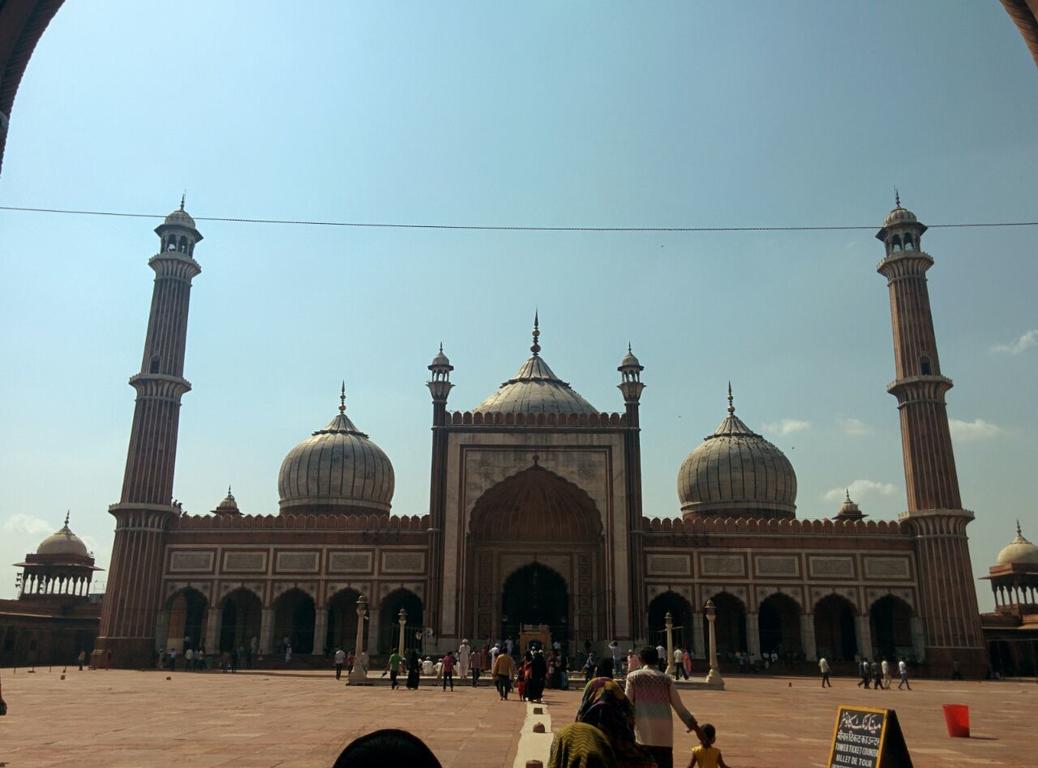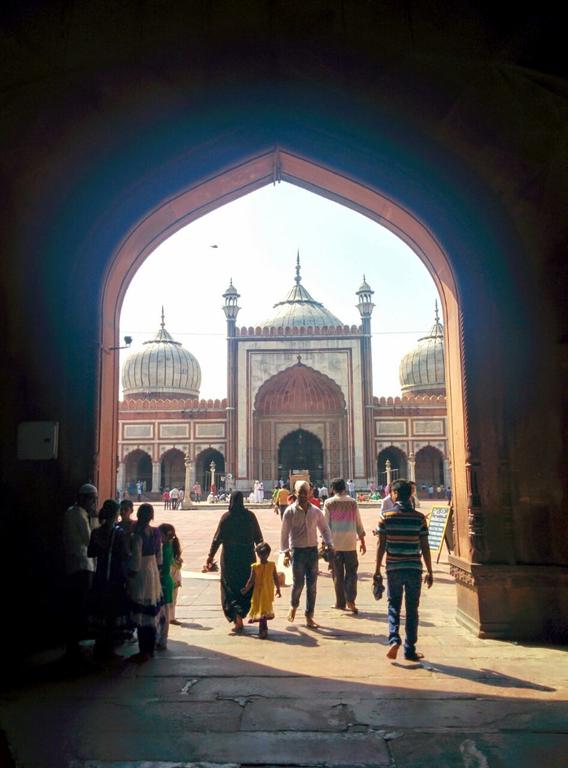 Chandni Chowk is probably the most talked about and popular destinations in the teeming mass of humanity we call Delhi. It's on the go to list of every tourist, every foodie and every bride. It made sense then that a group of eager starry- eyed college students choose it as their haunt one fine September day. I am happy to say that it more than lived up to its reputation, as that simple glance into the belly of Delhi was enough to whet any explorer's apetite. 
After a brief detour at the Sheesh Ganj Gurdwara we made our way to the sprawling domes of Jama Masjid.Having traversed the traffic that is peculiar to the winding streets of this cultural hub, the sight of the usually so formidably forbidding mosque was like coming home. In spite of the incessant chatter of pilgrims and tourists alike, a deep wave resonates through its walls and courtyards bringing succour to a restless soul.
Managing a visit to a prominent Gurdwara and an equally prominent mosque is a feature prolific and unique to India. Unity in diversity are words that are often seen on and look good on paper, however a visit to Chandni Chowk confirmed that they aren't mere words to be fiddled with. They are India's reality and an Indian's reality...This escapade has reiterated that to my conscious. An unforgettable day and even more astonishingly unforgettable the evolution of thought it propelled in me.