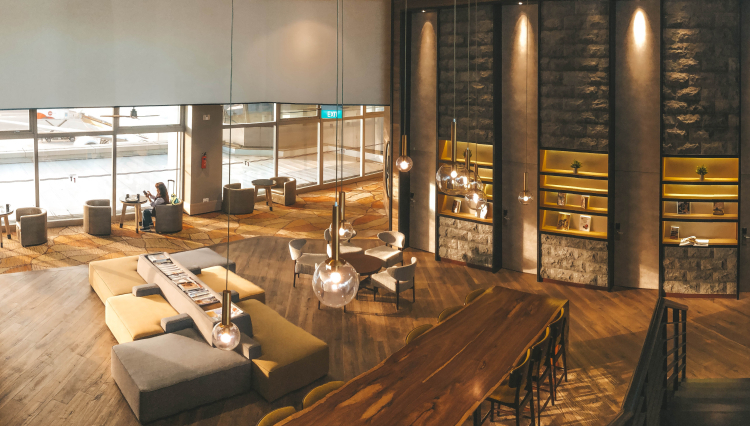 Who said layovers are a pain, if you are stopping over at the Singapore - Changi Airport then you are in for a treat. This is by far one of the most beautiful airports we have visited and an experience worth exploring.
OUR 7 FAVORITE PICKS FROM CHANGI
1. Wolfgang Puck Kitchen (located at T3)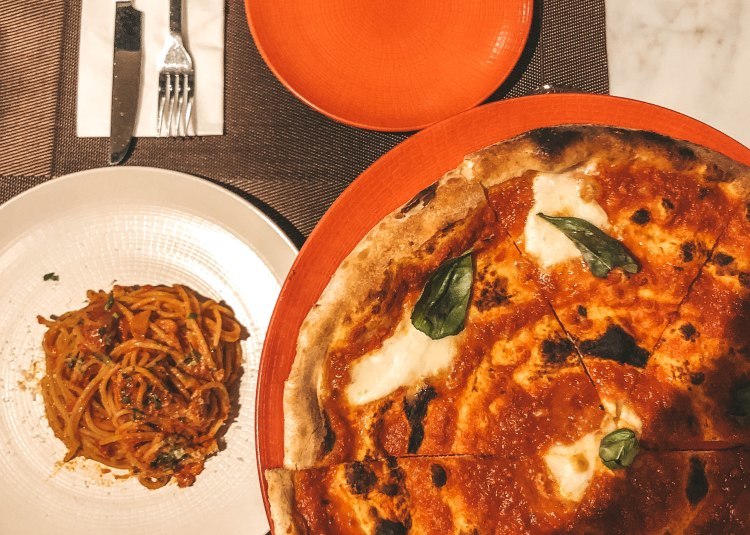 As soon as we arrived, we went from terminal to terminal to look for the perfect restaurant to binge. Being vegetarians we knew we had cut out some of the popular options, but Changi Airport had enough to offer to us. We finally came across Wolfgang Puck Kitchen, and it turned out to be a winner. Try their Pizza and Spaghetti Aglio Olio. It's located in the T3 Terminal, very close to the sleeping lounge. Perfect place to go nap after a heavy meal.
2. Aerotel Transit Hotel (T1)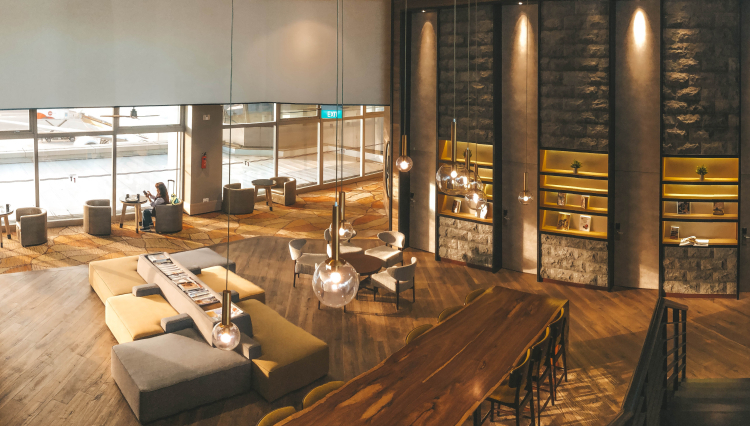 We finally checked into the Aerotel Transit Hotel to get some sleep before we could explore some more of the airport the next morning. Get to know all about our Aerotel experience in detail here.
3. Cactus Garden (T1)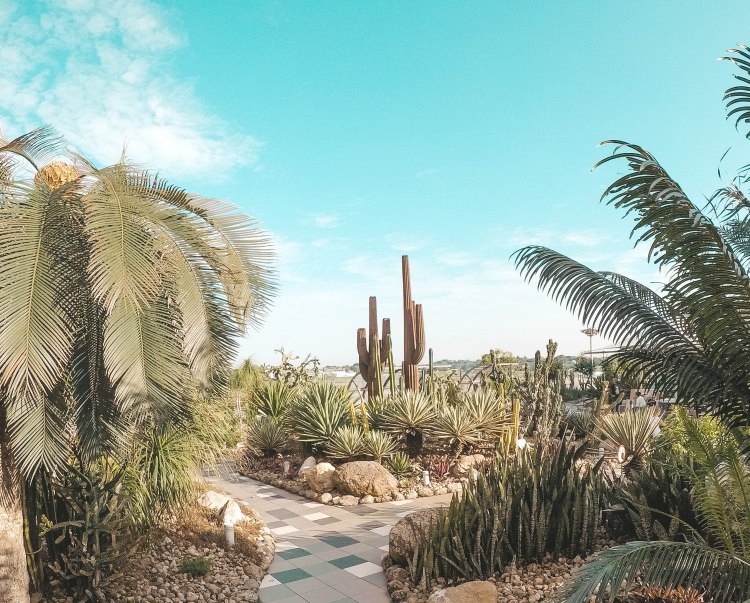 This place has an open bar and live music on some nights.
4. Butterfly Garden (T3)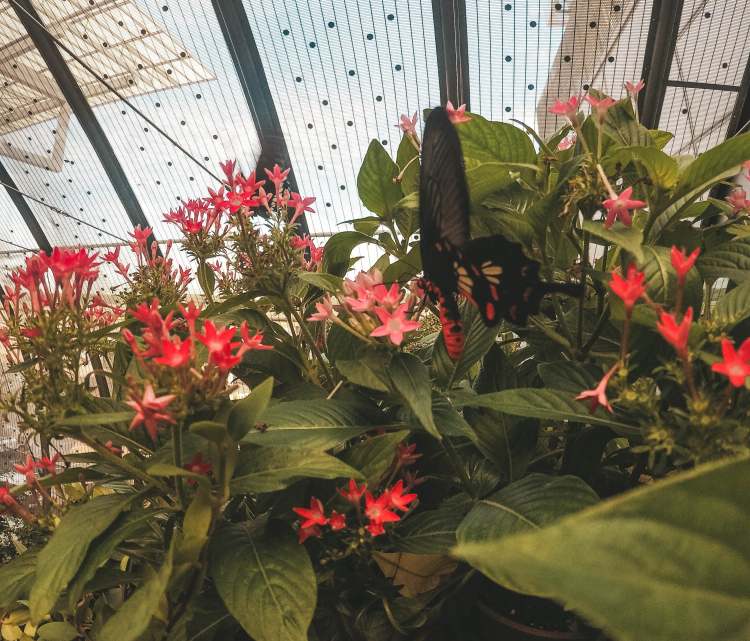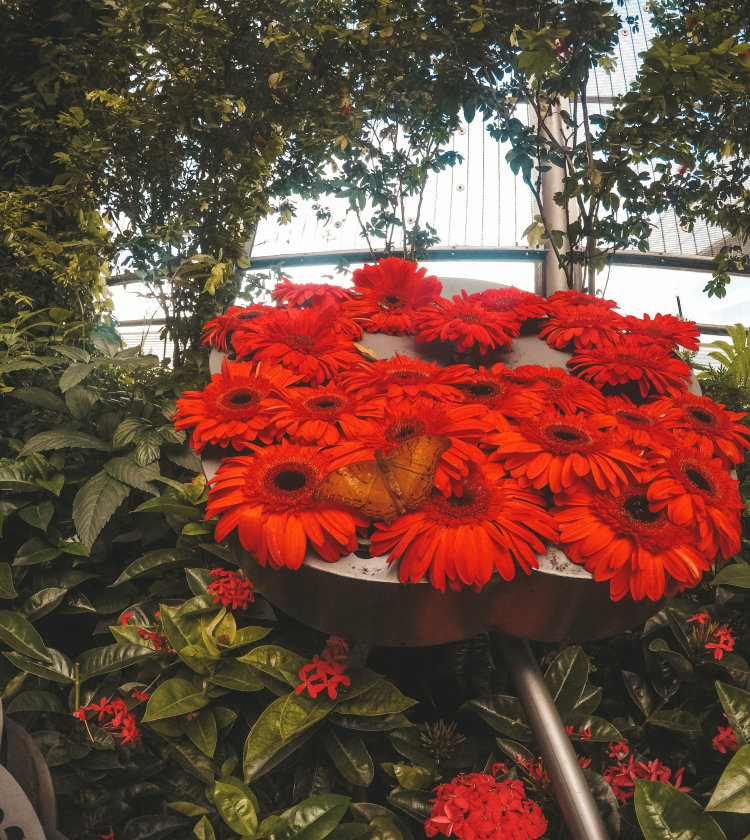 5. Sunflower Garden (T2)

6. Orchid Garden (T2)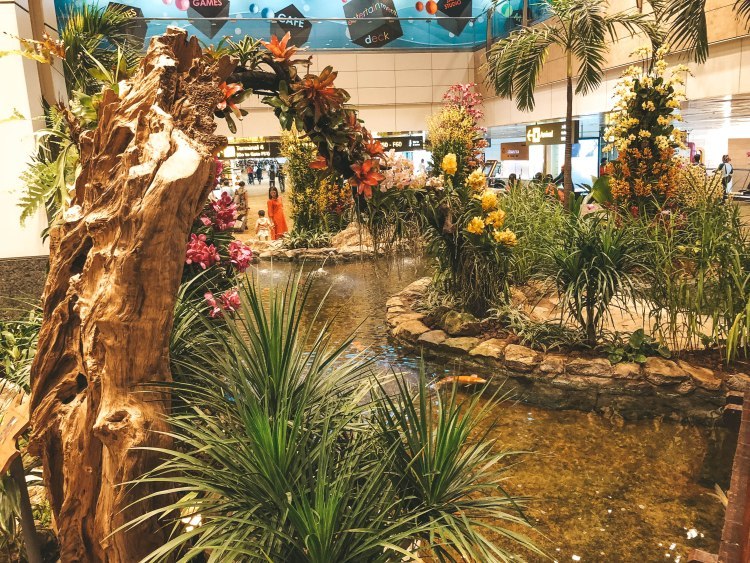 7. Hudson's coffee (T3, close to the sleeping lounge)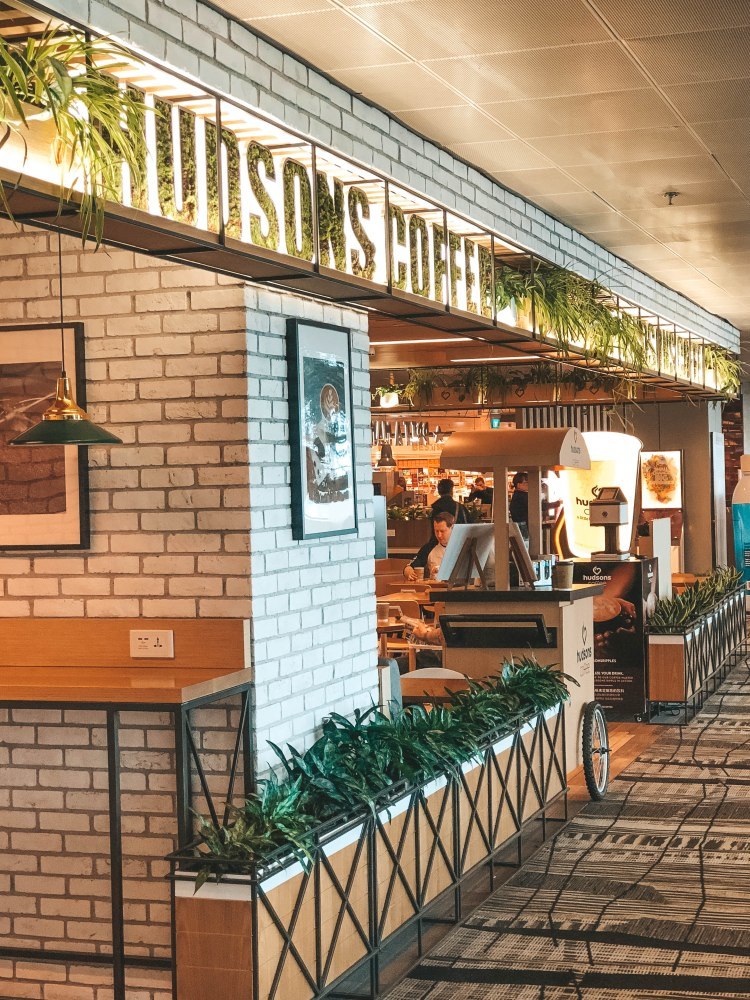 MORE PLACES TO EXPLORE -
~If your passport allows you to get on arrival visa to visit Singapore, you have the option of taking the free Singapore tour organized by the airport or apply for one a few days prior.
~Make sure you walk a lot and explore the stores. If you are a shopping and a brand freak or you are into electronic gadgets and gizmos, then do stop by and check out the deals at the multiple shopping options in each terminal.
~Free Cinemas (Find this at the T2, T3) - These have some good movies aired through the day and night
~If you have the kid in you still alive then Changi Airport even has a section for you to enjoy gaming.
~Stop by for a free foot massage in one of the multiple machines that have been put out for you to relax.
~Get yourself connected to the Wifi and download the Changi Airport app to ensure you have access to uninterrupted wifi and access to some deals across the various stores.