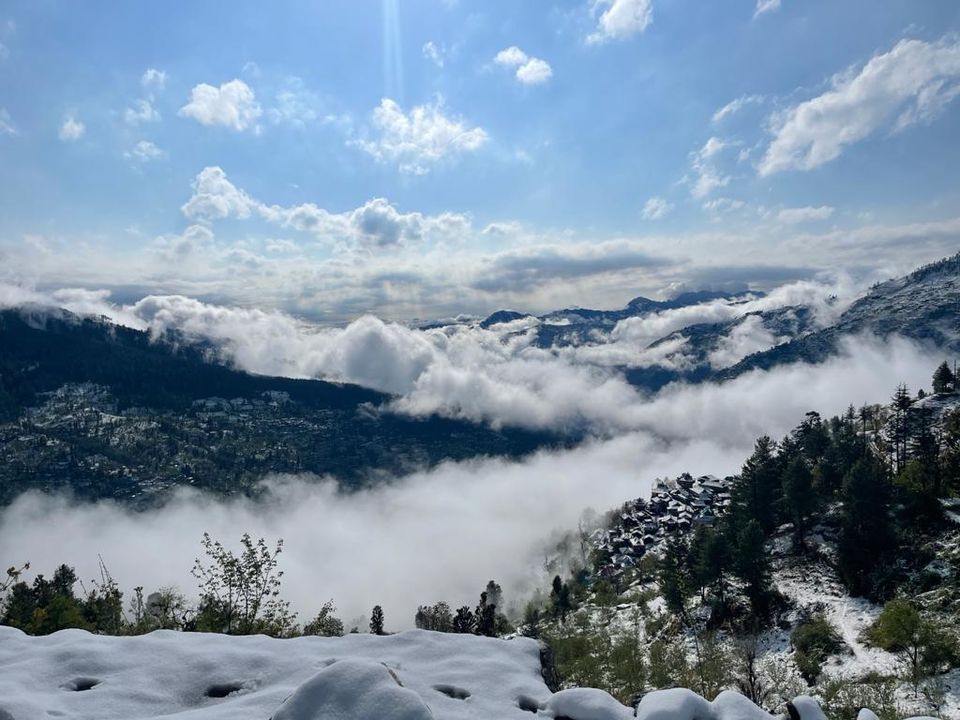 Himachal Pradesh is a humble land with hidden gems in every corner - waiting to be discovered. One such mystical place unheard of is the beautiful Chanshal Valley in the Shimla Distract, Himachal Pradesh just 160 KMS from the famous town of Shimla.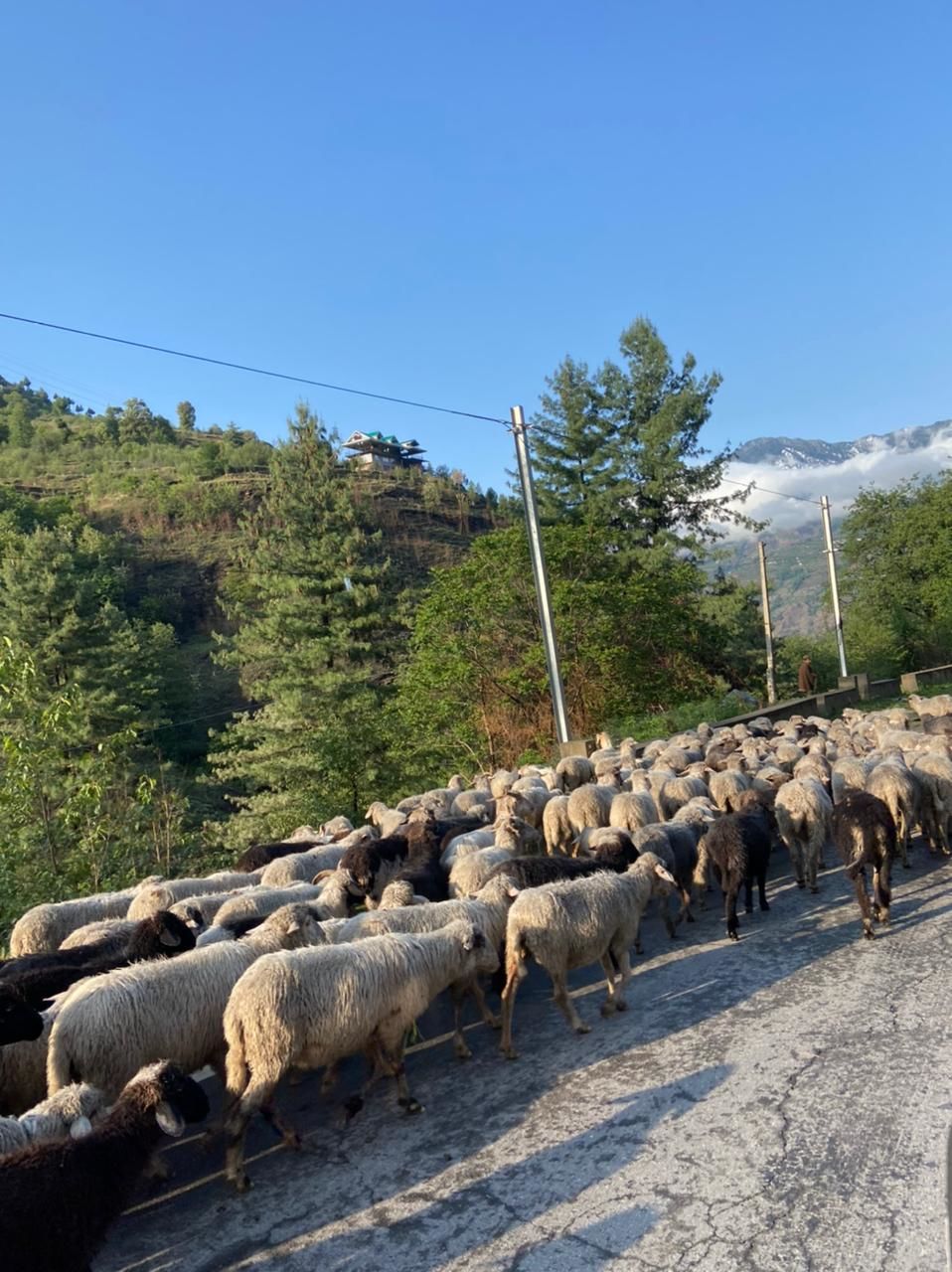 It makes for a convivial journey from Shimla to Chanshal valley - snow clad mountains, small towns, river flowing by the sides, beautiful deodar and pine trees camouflaging the roads. En route to the destination you will also come across various Apple Orchids for Himachal is the apple state of India with its main revenue coming from its fruits. It is a budget weekend for travelers looking for peace and serenity in the mountains.
The Route We Took
Since we were a part of an expedition the meeting point was set up at Theog. Theog is a one-hour drive from Shimla and can be reached in an hour's time. From Theog, we drove towards Kotkhai (known for some famous apple orchids), Kharapathar (where we encountered snow and had to drive cautiously), Jubbal, Rohru and the last point being Larot Village where we stayed in Chanshal Camps next to the Pabbar River.
Day 1
We started from Shimla at around 10 AM and reached Theog by 11. The weather was a beautiful blend of cold winds, rain and thunderstorms. At Theog, we began the registration process which involved stickering of the vehicles, ID Cards and a Consent Form. It was a massive convoy of 22 vehicles, where each vehicle was given a number, a radio and had to drive accordingly in the convey without breaking the order. It was my first Over-Landing Expedition with the Himachal based company Mountain Goat Expeditions, and it was a surreal experience indeed - one that every over landing enthusiast should have in his/her life.
Some of you may ask what's an Over landing Experience ?
Over landing is travelling to remote places that have not been discovered before. It is undertaken by off-roadi8ng vehicles that can withstand the tough terrains. Other characters that define an over landing experience is adventure, survival of the fittest and self-reliance and discovery. Several vehicles which were a part of our over-landing expedition was the much loved new Mahindra Thar, The Isuzu, Fortuner and the Classic Gypsies.
We started at around 3 from Theog and reached our destination by 6:30 in the evening. It was a beautiful campsite with the alluring Pabbar River flowing right next to it. It was a modern camp site - with wooden cottages, beds, quilts and limited electricity - which we were absolutely grateful for in the 2-3 degrees temperature.
The night a bonfire was held with live music performances by the local band called Pinecone Records. From Himachali Folk songs to local songs about Lord Shiva to mainstream Lucky Ali songs, everyone sang their heart out and enjoyed the night excited about the expedition to follow next day.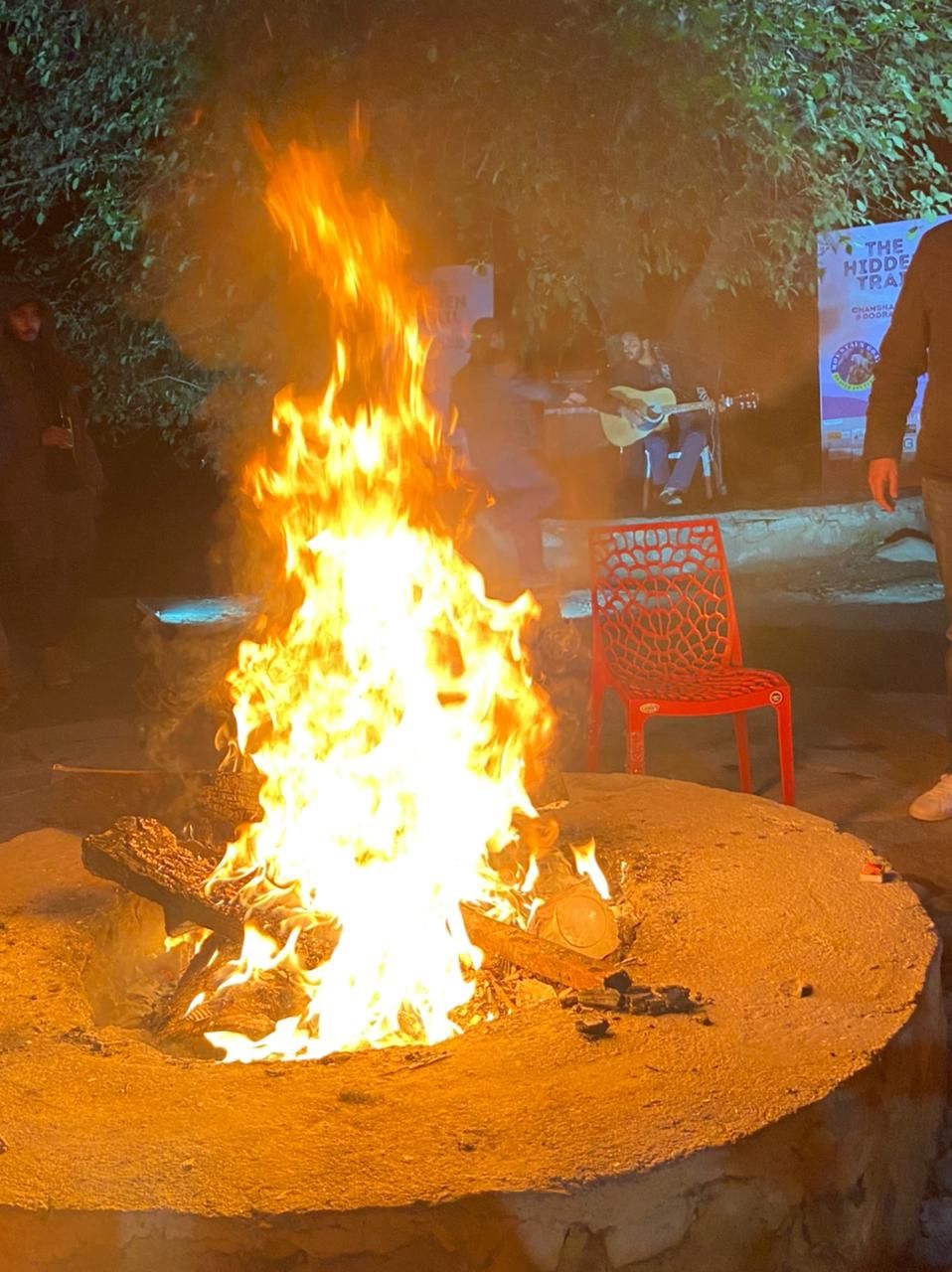 DAY 2
I woke up in a frenzy, early to witness the sunrise over the glistening snow peaked mountains gradually covering the whole valley. This raw, unfiltered beauty took my heart away. We had our breakfast by 9 and had to assemble at the convoy area at 9:30 where we would begin our drive to the destination - Chanshal Peak.
It was late April, but the weather had surprised everyone. It had snowed heavily and the roads to Chanshal were blocked. But the convoy had come to witness & experience this and thus be begun our descent to the peak. The initial half an hour drive was smooth - muddy narrow roads (due to melting snow) but manageable. Shortly after the cars started getting stuck. They had to be put in the 4x4 gear to get through the mud and grit. All cars in the envoy without the 4x4 were advised to park their cars on the side and adjust. As we drove uphill, we were further advised to keep drinking water as we were going up to 4524 meters altitude - Chanshal Peak being the highest altitude peak in Shimla District.
I learned a few invaluable Over Landing Lessons from Team Mountain Goat who had faith in the convoy and a can-do attitude -
> When driving in the snow, your car tyres should NOT be worn out. Worn Out tyres are risky and your car skids more on such difficult roads.
> While snow driving is no easy job, the 4x4 gear gives it a turbo boost and helps your car drive smoothly with more power.
> If and when you get stuck in the snow ( and yes you will, just hope that the GOATS are there to rescue you) you can deflate your car tyres to 20 PSI so you can navigate through the tough roads. You must have an Electric Pump to refil air to your tyres once you are back on the normal roads because Petrol Pumps are also a scarce commodity in these hidden terrains.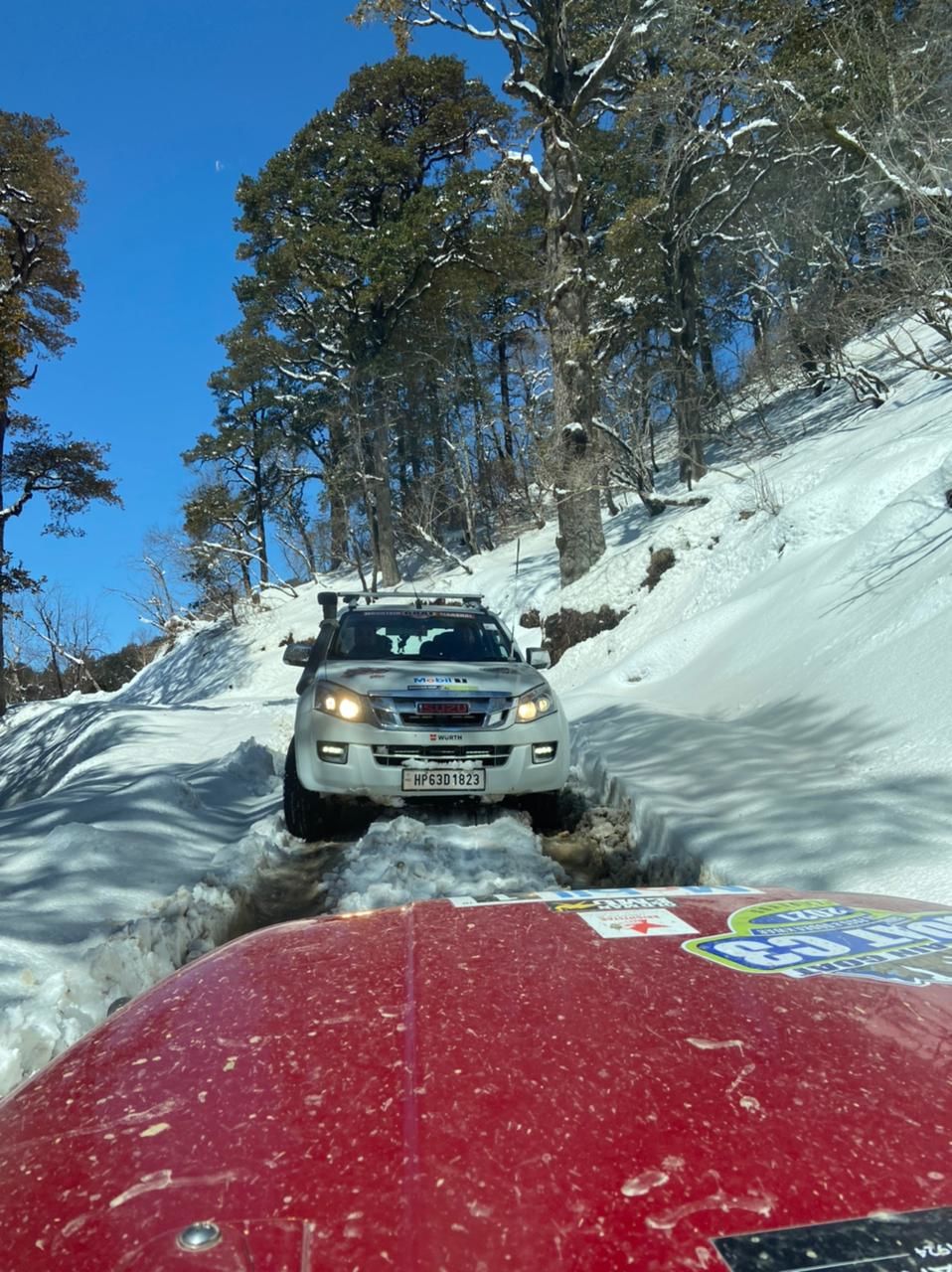 We drove till the last point where the JCB's were clearing the road. We also had plans to camp at the Chanshal Peak campsite which were thwarted due to the snow - the camp site was filled with snow. The drive was the true experience - the cars were skidding, convoy members were helping each other - it was the ultimate Over landing Experience admist the nature. On our way back to Chanshal Camps we stopped at a local Dhabha for some delish Rajma Chawal and tea, and it was the best meal ever.
DAY 3
We woke up at the campsite, spent time doing some meditation at the riverside, had a scrumptious breakfast and departed back for Shimla.
Must Carry Items For the Expedition -
Whether you come in a group or alone, here are some tips you should keep in mind before travelling -
1. Medicines - Remember you are going to a remote place where medicines and medical aid is not readily available. So make a first aid kit and carry all medicines with us especially on such expeditions.
2. Oximeter - Since you are travelling to an altitude, you can have altitude sickness and your oxygen levels may drop. An oximeter helps to check the given oxygen levels and prepares you in case of any emergency.
3. Rations - Again, you will be travelling to remote locations so stock up on food, water and essentials which are a reserve and not to be snacked upon during the trip.
4. Winter Gear - We were scheduled to sleep in tents in minus temperatures which didn't happen but still the weather was quite harsh. Winter socks, gloves, caps, mufflers are a mandate
5. Sunglasses & Sunscreen SPF 50+ - The sun can be quite harsh for your skin when you are at such a height. Hence, to avoid skin problems a good sunscreen is advised.
How To Reach Chanshal Peak ?
There are several ways to reach this destination.
1. Private Vehicle - The best way to explore this place is in your private vehicle. Ensure that you go in a group and enlist the help of the locals to explore the place.
2. Local Bus - From Shimla you can board the HRTC bus to Rohru. From Rohru you can take a cab / help from locals to reach your destination.
There are no trains or flights to this destination. Bikes are not recommended for the journey as the roads are not good.
Other Popular places near Chanshal you can explore -
1. While driving back to Shimla you can make a pit-stop to the famous HathKoti temple in Rohru on the banks of the Pabbar River.
2. From Chirgaon there are two paths, one to the Chanshal Peak which we took, and the other to the lesser known Chandra Nahan Lake Trek. If the traveler in you wants to embark on this journey, bookmark it on your next Himachal Itenary.
Having being born and brought up in Shimla, I never knew that just in 4 Hours from my hometown lies an unexplored beautiful abode called Chanshal. It was a truly mesmerizing experience indeed. You can view the reels & stories on my Instagram account here.

Looking forward to more trips & expeditions after the Pandemic Ends.
Till then stay safe, stay home & follow me on Instagram as I take you on a virtual journey of travel and exploring the unknown.