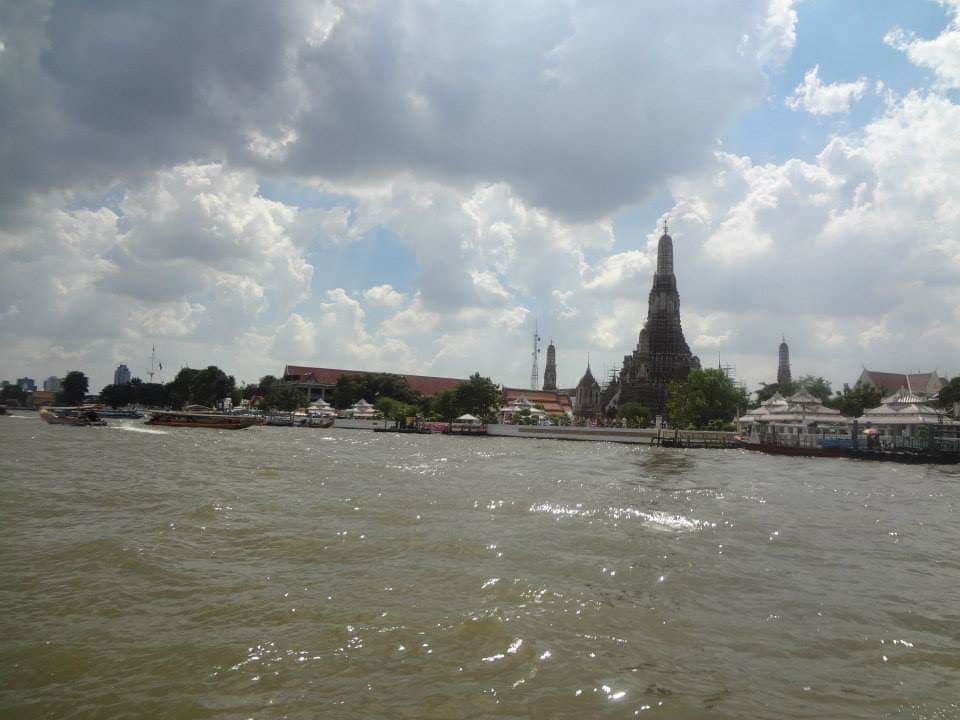 A day on a riverside,where you can witnessed with some of beautiful historical architect of Thai culture. Your Thailand trip will be not complete unless and until you would not visit these riversides. Chao Phraya is main river of Thailand, flowing central of Thailand covering many cites of Thailand including Bangkok .Many tourist attraction you can visit on riverside like Wat Arun( The temple of Dawn), Wat Phra Kaew ( The temple of emerald Buddha), Wat Pho ( The temple of Reclining Buddha), Asiatique Riverfront ( Place for restaurants, shopping, souvenirs etc), Chainatown, Grand palace, phra sumen fort and many more. All these attractions to cover in a day, you just need a day pass of Chao Phraya Express boat.
In our Thailand trip days, one day we devoted for chao phraya. International trip, self guided always is more excited and exploring but it can be under utilised if you do not chalked out your day's plan prior and do not aware about route maps of your destination. As per our planed we came Sathorn Pier by BTS Sky Train around 9:30 a.m. The place is very crowed as local people are using this boat transportation for going offices and other works to avoid traffic, also vendors are selling their products on riverboat so they are also waiting for line. But for ticket, line has made very systematic way. There are five types of Express boat- Orange flag, Yellow flag, Green flag, blue flag and without flag. Each boat type going through different route map and stops. We booked ticket of orange flag boat after seeing the orange line map holding on ticket counter that it cover most of tourist spots.
We hardly waited for 10 mins and one boat had come and we stepped into it. The boat is open at two sides and seats are arranged two sided of boat, middle space is use for coming in and going out. A heavy cold breeze flying through air that made my hair untidy but my mind become relaxed when boat was just started to running.The view is spectacular, both side of rivers have mesmerising and magical view. It had taken hardly some minutes to go one stops to another, so whenever stop had come we got down from boat, visited the places and again came to ferry ghat for next stop.
You can try Thai famous mashed mango rice and others thai food as many food restaurant and street food available there near Wat Arun, Asiatique stops or others stop as well.
Some riverside picture I am attaching here, so you can understand how wonderful experience you can get if you spend a day on Riverside Bangkok.