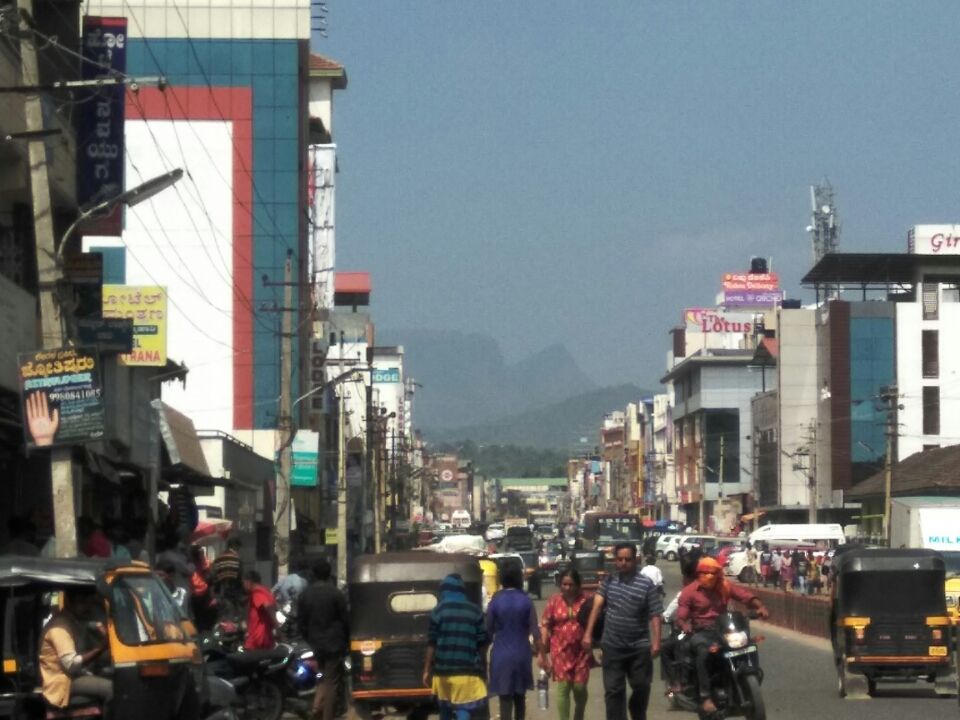 After almost a mere 2 long months of hectic college schedule, finally packed bags to leave the city for the weekend!
Coffee @ Chikkamagaluru!
Close to Bangalore..
At around a distance of  250 km, lies a calm serene beauty always covered in the blanket of greenery amidst humongous hills standing tall.
Chikkamagaluru city life is as busy as any other in rural but as you hit the roads deeper into the "green cave" like atmosphere, you will be persuaded to over think that every chance you had missed to pack your bags and start a new journey!
Soothing fresh winds on the way to any place is simply mesmerising.
Deveeramma betta.. One of popular pilgrimage centers which attracts a huge crowd from whole of Karnataka, is a beautiful temple at the peak of the hill.. You only get to see the Goddess Deveeramma during this time of the year on three days of Diwali celebrations.. the temple is forbidden to visit in any other part of the year as it remains closed..
There's even a belief with the locals that the temple over the hill is guarded by a Tiger!
Deveeramma betta is a trek... You should make your way up the hill.. I repeat, You make Your way up the hill!!!
One of the crazy experiences.. People from an year old or less to 80 or more come here as pilgrims and get together for a year long waited Ceremony... crawling up with the support of deep rooted 2 feet high Flora is simply incredible...
Other side of this holy Deveeramma betta lies a series of lush green cover and a view in any direction fills you in awe!
One such place deep into the rural areas of Chikkamagaluru and quite far from Deveeramma betta lies Mallanduru...
Mallanduru is a calm village which is growing popular as the time is passing by..
It has few beautiful home stays which offer you a great feel of luxury and comfort amidst Rich green forests.
Most people travel via Mallanduru to Bhadra Wildlife Sanctuary...
Bhadra Wildlife Sanctuary is a widespread forest and home to various species of flora and fauna..
One of the Project Tiger reserves, Bhadra WLS, is a must see place here.. The Sanctuary offers safari rides with experienced drivers driving you around in search of wildlife..
After Bhadra Wildlife Sanctuary the road continues ahead to a secret waterfall..
The secret waterfall I mean it!
Not most of the people travel here.. It is a well kept secret..
You gotta break into a private estate and continue a long way before you can experience the scenic beauty of the waterfall..
Partially a Tough route to ascend.. not for faint hearted!
And once I reached the destination.. I was awestruck by the breathtaking view of the waterfall trail coming from nowhere.. fierce as it hit the ground.. 
If you're someone who is gifted with the perception of seeing things in a whole different way then I promise you a beautiful destination and a beautiful sight of the landscape..
#waterfalllove.. #feltalive.. #wanderlust #keepwalking!
Leaving to Bengaluru from Mallanduru Home Stay..