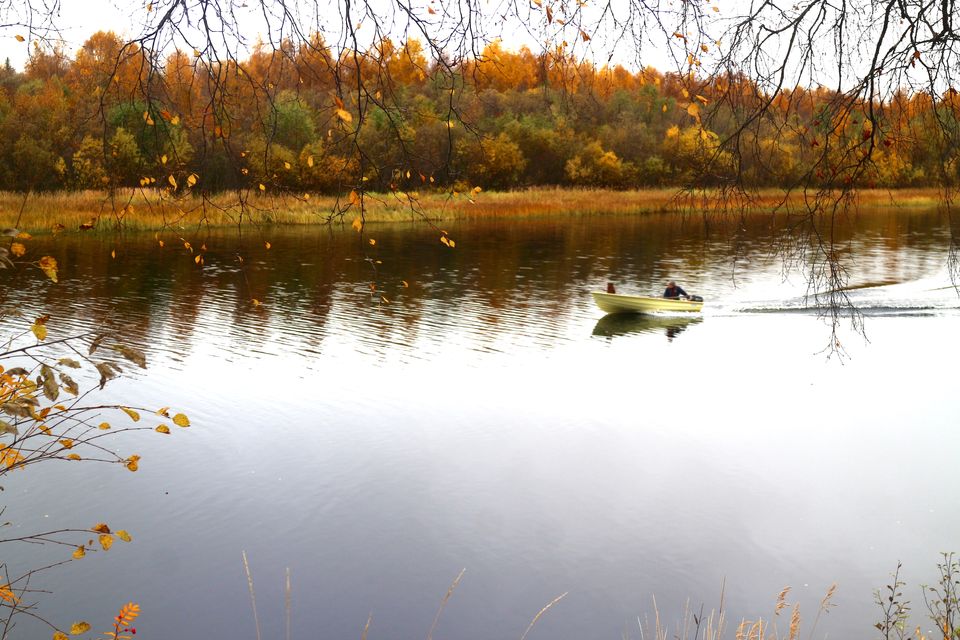 Everyone has a bucket list. So do I. Going to the Arctic Polar Circle, watching the northern lights, hiking and biking solo were some from my bucket list.
My Finnair flight to Ivalo, Finland was from Delhi via Helsinki. The fight from Helsinki to Ivalo was only for an hour and a half.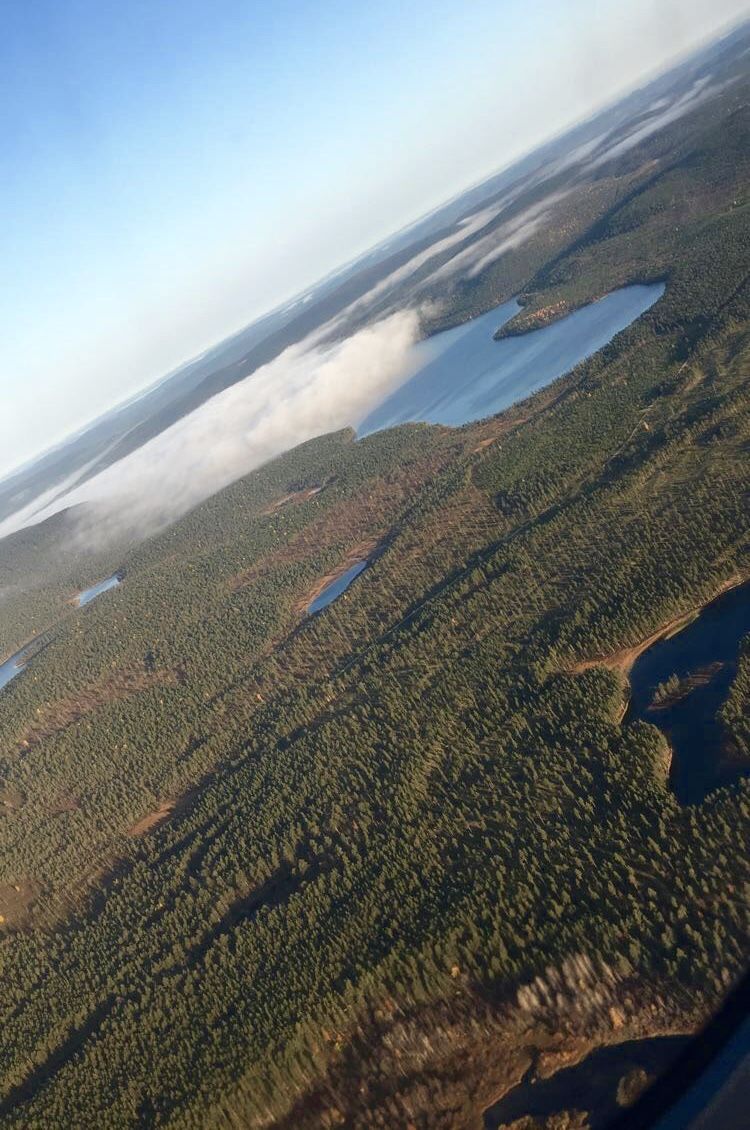 Because of my child like imaginations, I thought that since we were heading towards the Arctic Polar Circle, it must be full of ice, snow, frozen lakes and glaciers. Well, I was soon proven wrong as soon as I landed. However, I was simply stunned by the beauty of the place. It looked as if autumn has painted the entire town with orange, crimson, red, yellow; to be precise all the fall colours.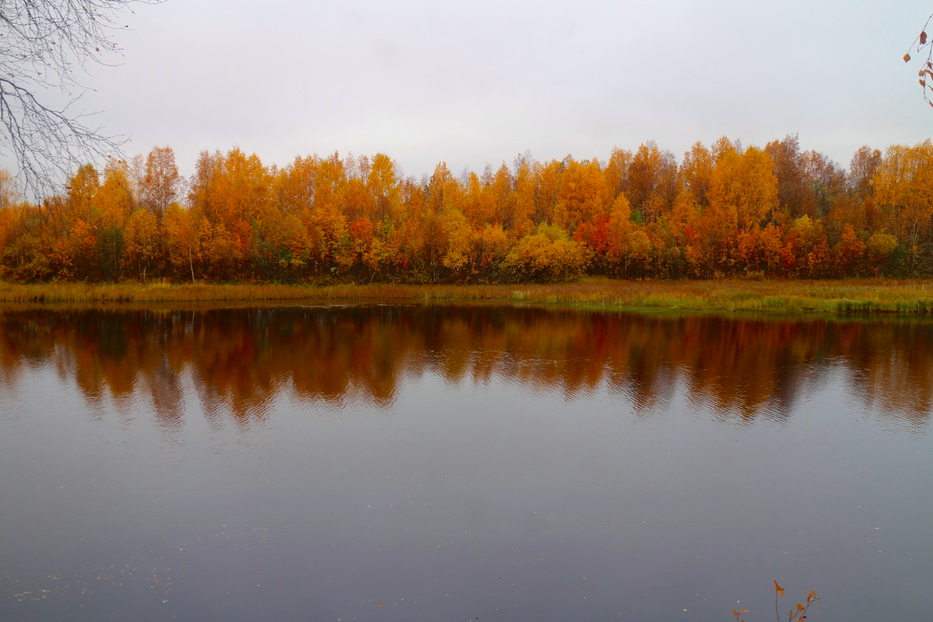 Ivalo is located in Lapland (the northernmost region of Finland), hence it is the northernmost airport of Finland. In order to reach Hotel Ivalo Oy, it was best to book a cab from the provided numbers that were on the airport doors. I would like to warn everyone beforehand that do not expect any Uber service or any other taxi/cab app. The town is extremely beautiful to hike or cycle around. It is sparsely populated. It was exactly the kind of place I wanted to escape to for a break, from the commotion back home.
Our hotel was right on the bank of Ivalo river. It gave an easy access to immediate scenic beauty. In fact, in a way it helped me enjoy my meals as well; the huge glass windows of the dining hall gave us a glimpse of the bliss waiting outside.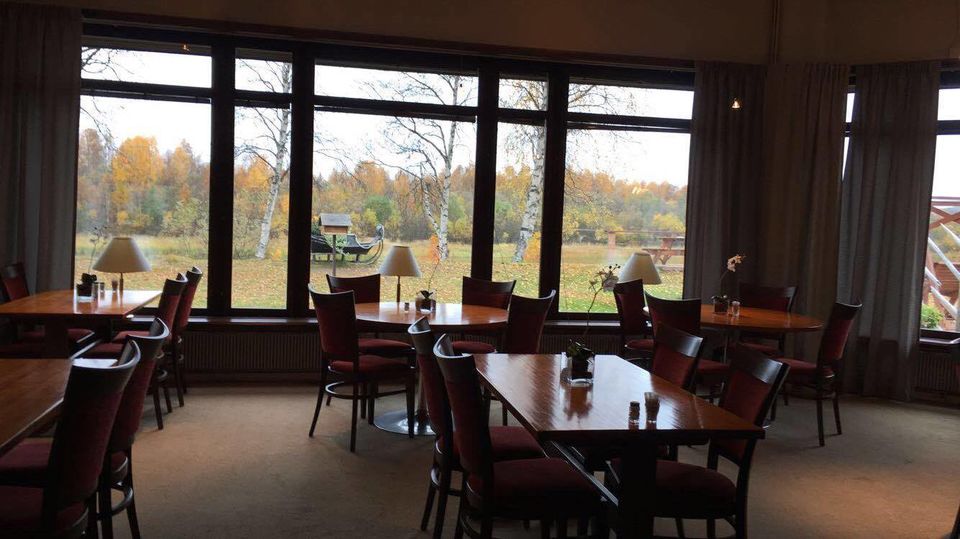 The excitement in me kept me warm in temperatures like 4-5 degree Celsius. I guess that is why I did not require extra layers of clothes like the other visitors there. A beanie, warm sweater, a sturdy leather jacket and a pair of gloves(not always) and hiking shoes were all that was suffice for me. I rushed into the fresh morning air of Ivalo. What I saw, looked exactly like a painting.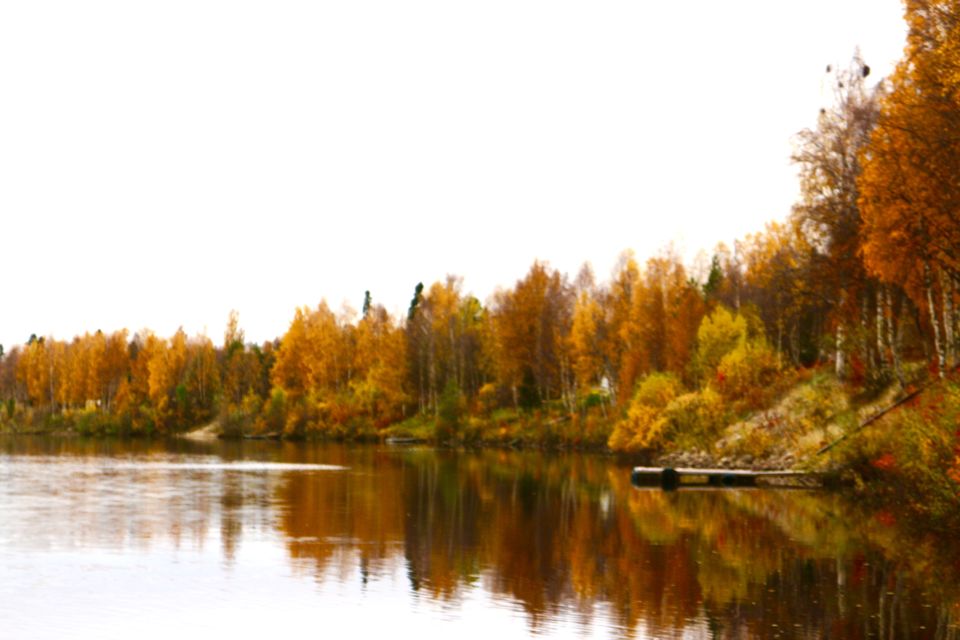 The trees welcoming autumn by their coloured leaves on both sides of the river. The river felt so calm and composed amidst the cold breeze that was blowing the dry golden leaves along with it.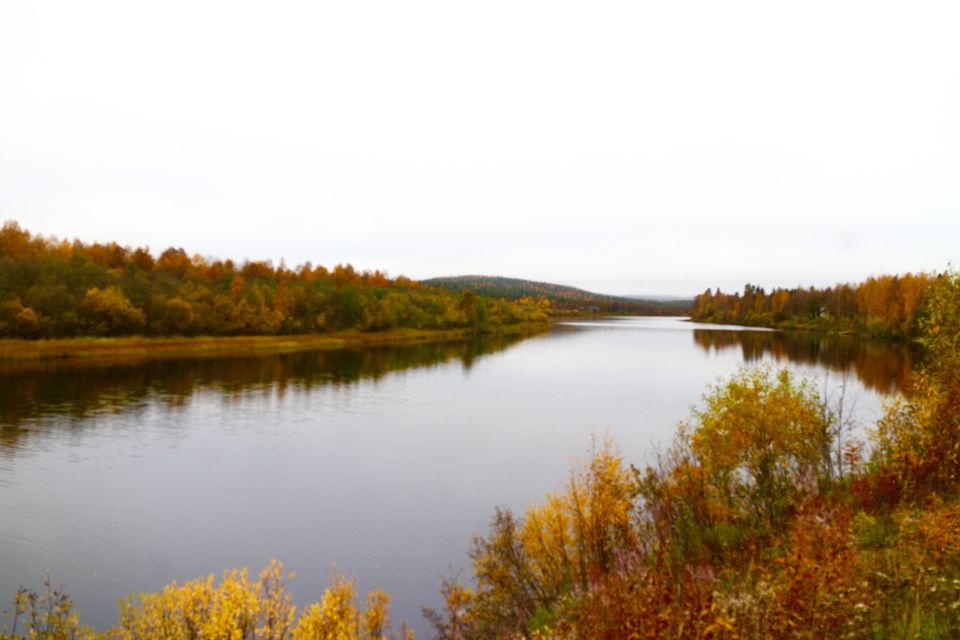 Honestly, I was absolutely transported to a completely different zone of thoughts. Definitely, there are lot of places, that are mind-blowingly beautiful but this place was so different than the rest; it didn't abide by the stereotypical idea of beauty; it's vastness, the dry vegetation and the climate just adds more edge to its beauty.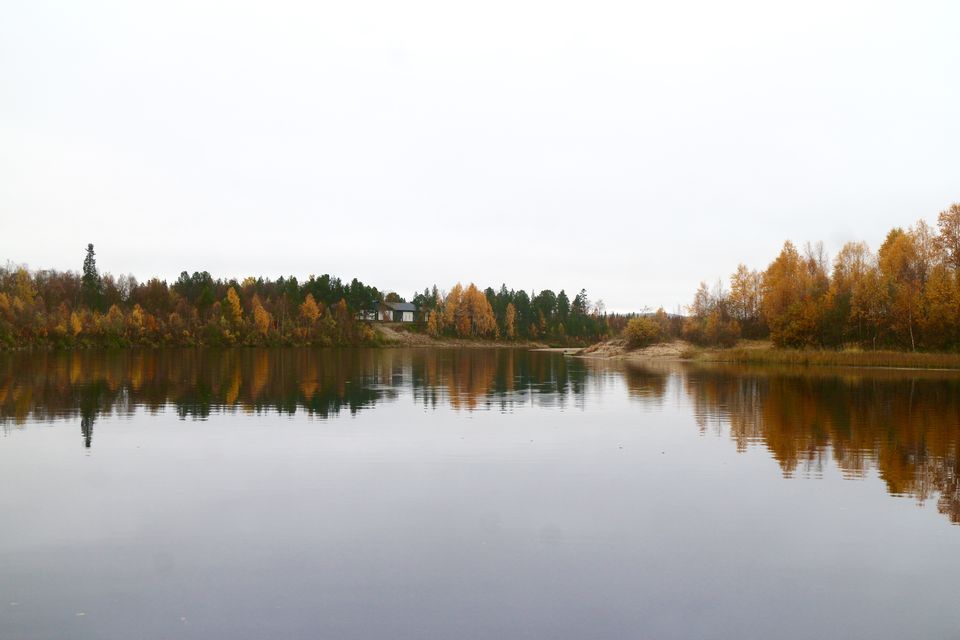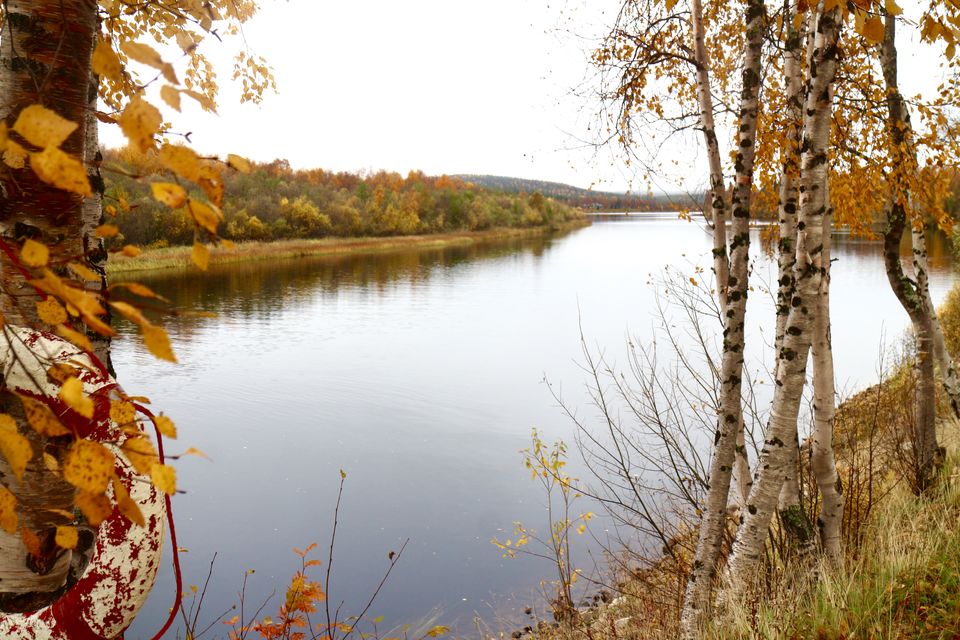 I was simply enveloped by the peace provided by its atmosphere. I soon found the appropriate spot to sit and just admire its beauty.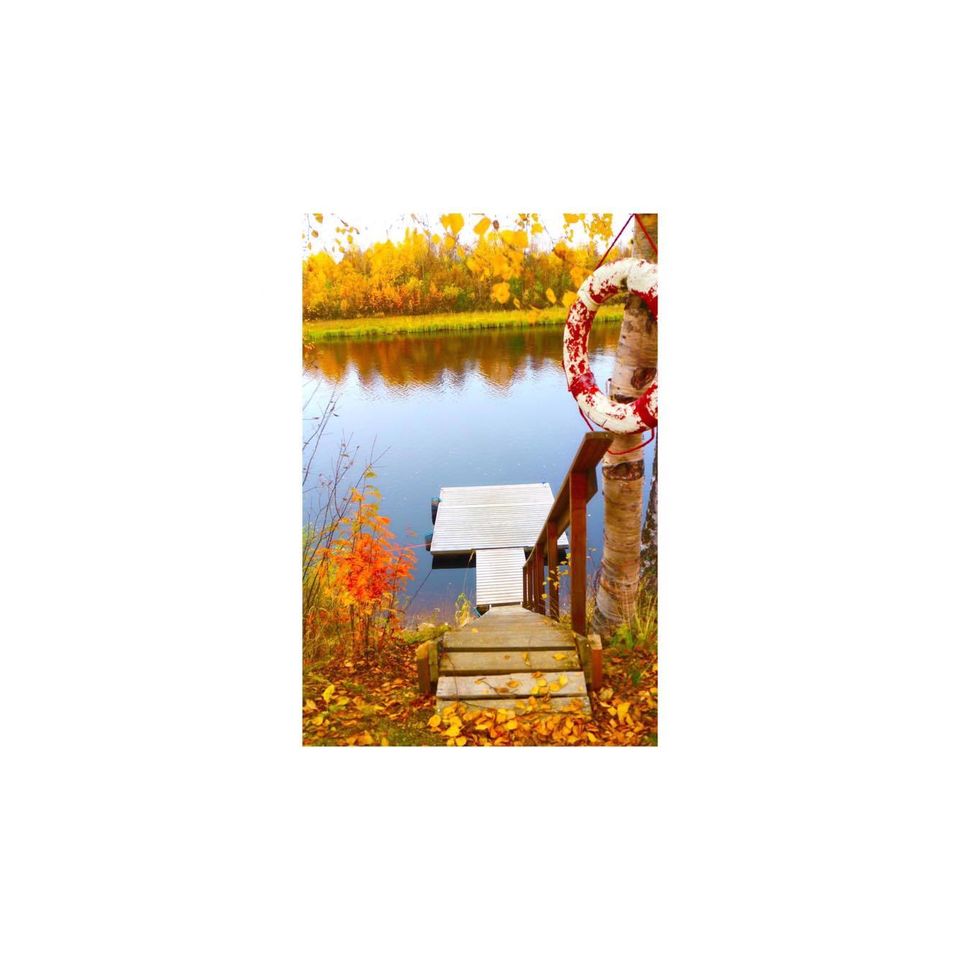 Time just flew. The entire day, I explored the city on my foot. For lunch I preferred getting my food from the nearby K market, that basically has everything you are looking. In the evening, we were surprised by Nordic live music and couple dances at our dining space.
But, unfortunately it was impossible to spot the northern lights that night because of the clouds and it's low intensity. Though, it was lovely day for me personally.
Next day was unusually cloudy. I was hoping that it rains to clear the sky, in order to see the northern lights later at night. But for the day, I got a bicycle from the hotel for free and I went around the entire city. It was an amazing feeling. I felt like a kid once again, in my pink colour cycle, well the colour was not really my choice.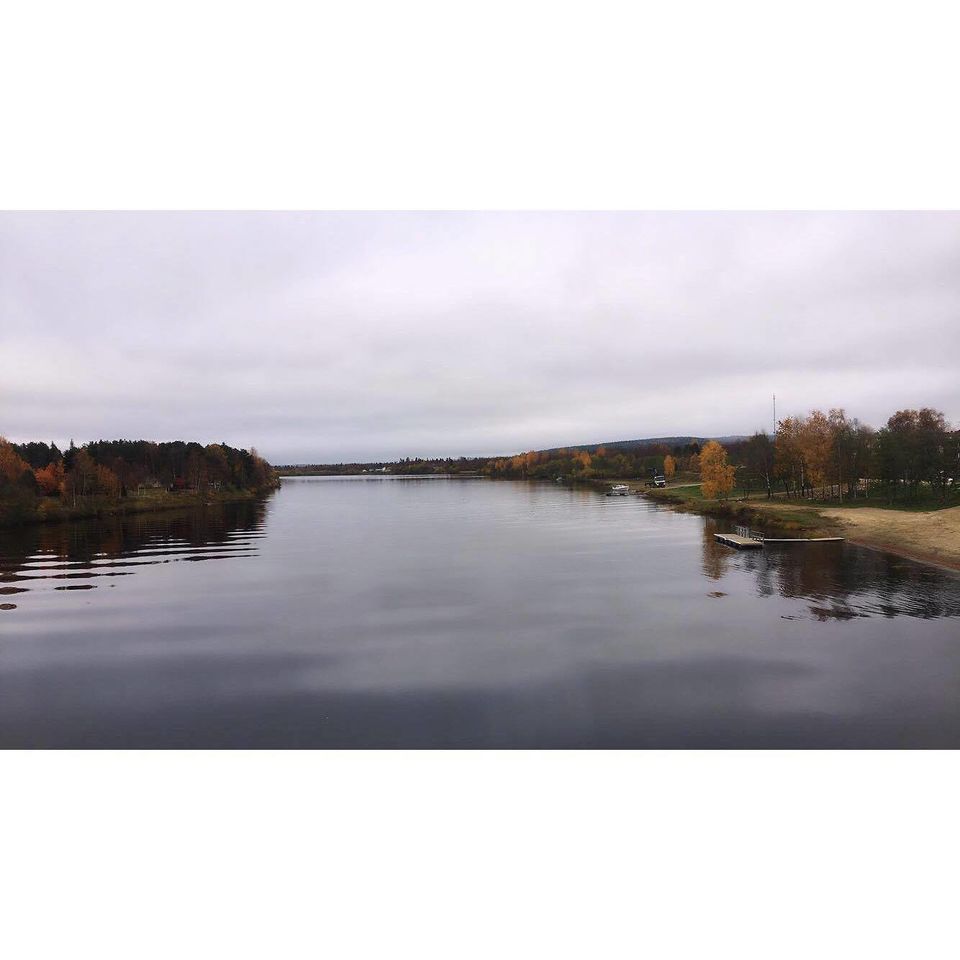 I did not have any particular destination, thought of checking out every nook and corner. My entire day was filled with such an amazing vibe. I was loving the cold breeze on my face as I went around on my bike. Soon my eye spotted a place, where I had to stop.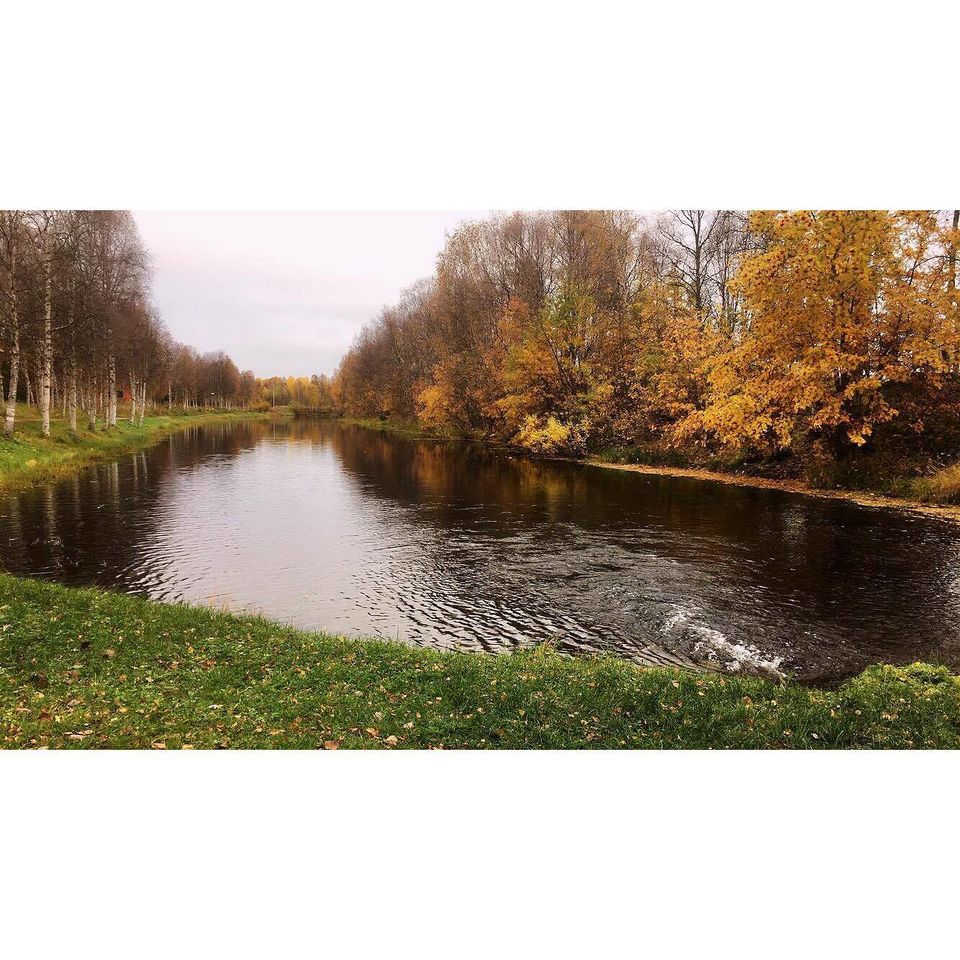 The gurgling water, the freshness in the air and the colour of autumn on each and every tree, everything altogether was so soothing. It wiped away all the thoughts I was running away from. The only thing that was running in my head at that moment was that I don't want to go back to my hotel at all, I just wanted to sit there or may be find more places, which were yet to be discovered. I realised this trip helped me to be just me and do everything I wanted at my own sweet pace and mood; and relish the beauty of each and every passing moment. Well, it was time for me to go back to my hotel. I was looking forward to watch the northern lights tonight, though once again with all the expert weather forecast and predictions it was concluded that it was going to be impossible to spot it that night.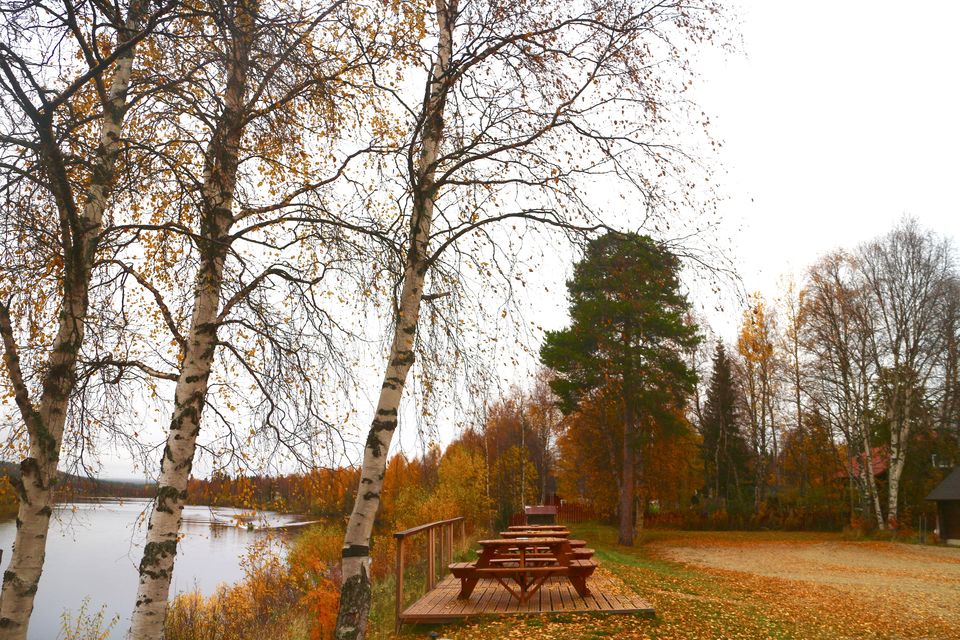 I wasn't very sad as I knew that it was not the end. Next day, the plan was to head to Inari and stay there for few more days; once again to accomplish the mission to see the northern lights.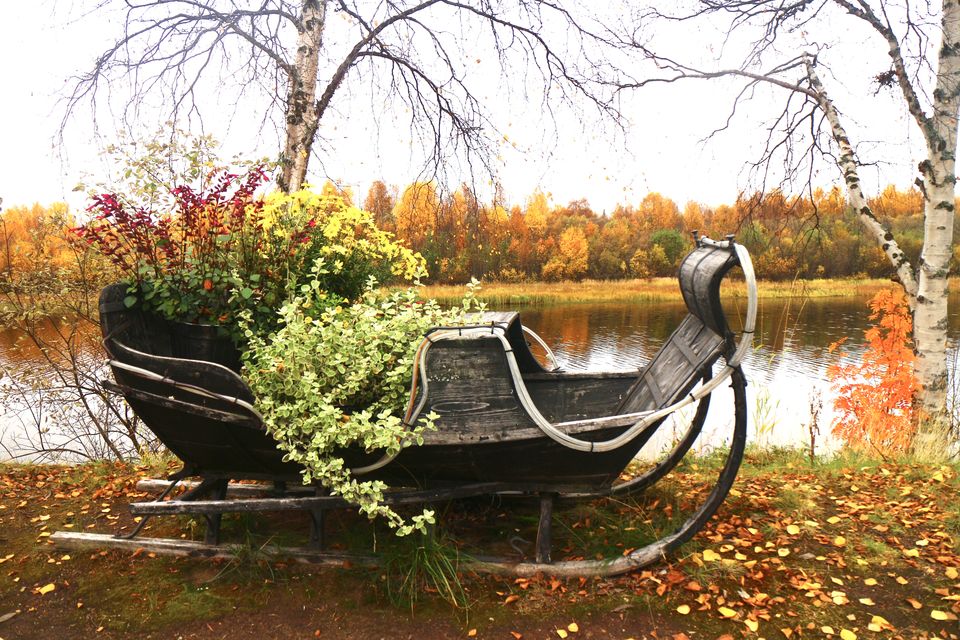 I ended my day on a hopeful note with the company of wine and cheese platter. It definitely lifted my mood.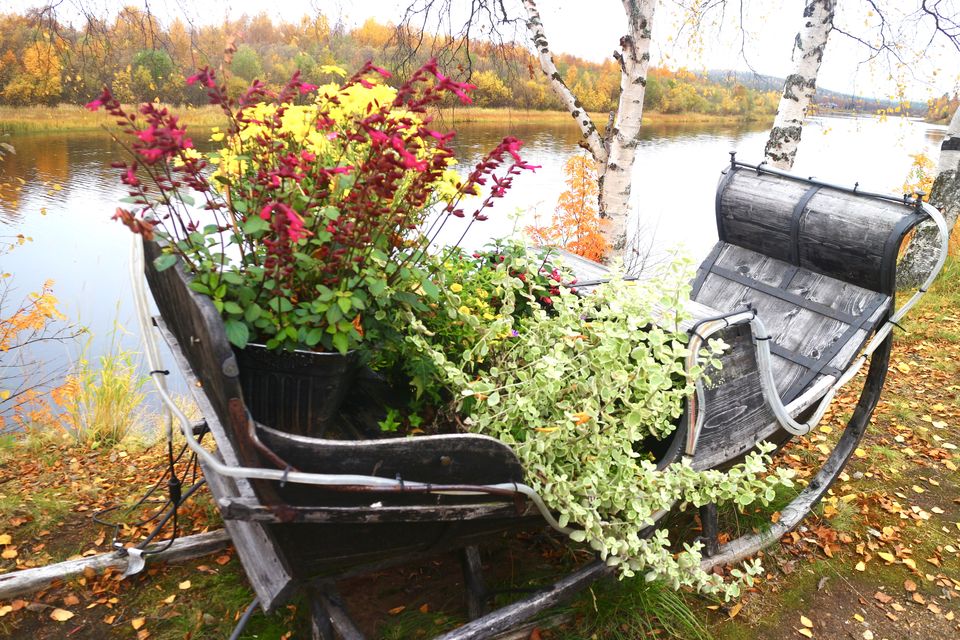 Next day, I visited my favourite spot one last time...And then headed towards Inari... the chase to see the Northern Lights continued...