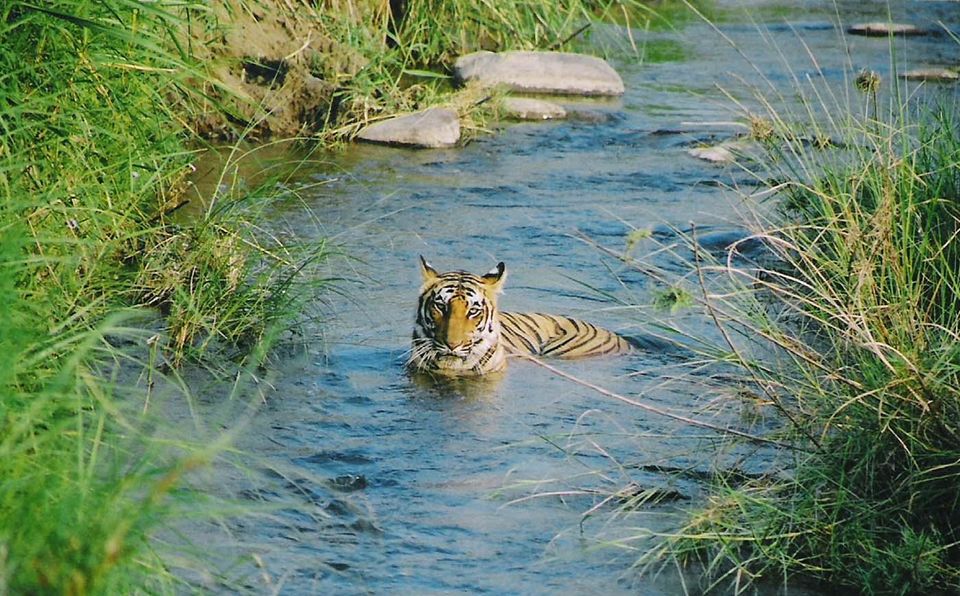 If you are looking for solace, tranquility and calm, it's all merely 250 kms from Delhi waiting for you, Yes it is indeed Jim Corbett National Park.... Corbett has the right mix of adventure and peace. At one moment you are anticipating the grand sighting of a Royal Bengal Tiger and within a few hours you are sipping to a cup of tea in a dry river bird... enjoying the songs of many birds... So what are you waiting for come join nature and let mother nature tell you Story Of The Wild...
Along with the serene jungle, you can also visit these places near jim corbett:
GARJIA DEVI TEMPLE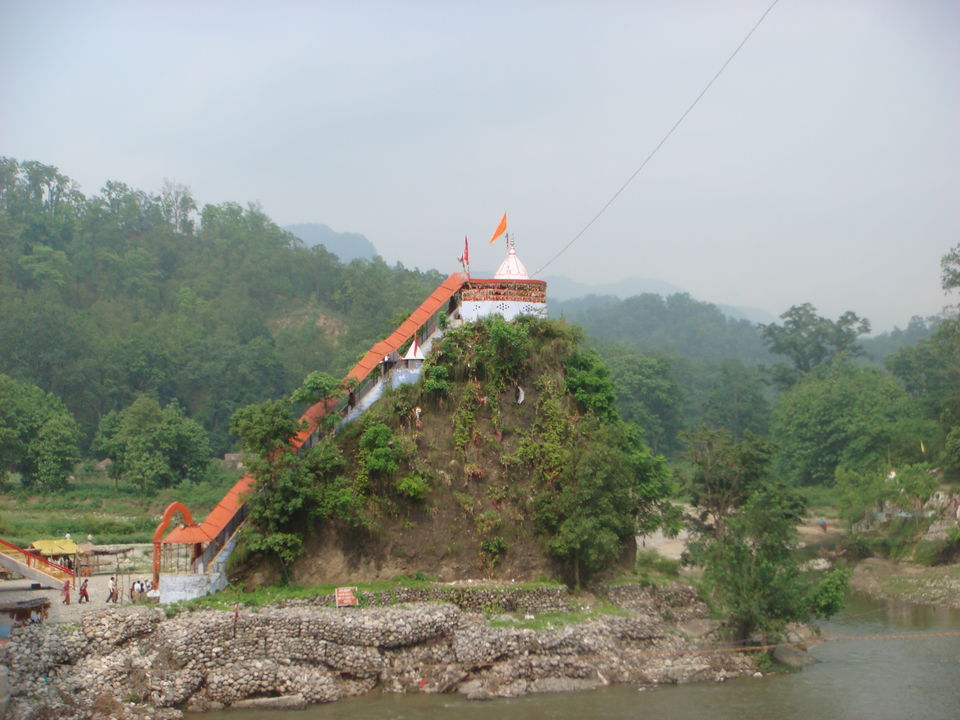 It is located on the banks of river Kosi. According to the local legend, this temple came to its current place in a flood. Many a times floods have hit the area and created havoc in the temple's surroundings but despite all this the floods had never been able to harm the temple. People from near and far come for worshiping here.
It is a sacred Shakti shrine where Garjiya Devi is the presiding deity. The temple is situated over a large rock in the Kosi River and is one of the most famous temples of the Nainital district, visited by thousands of devotees during Kartik Poornima, a Hindu holy day celebrated on the fifteenth lunar day of Kartik.
DHANGARHI MUSEUM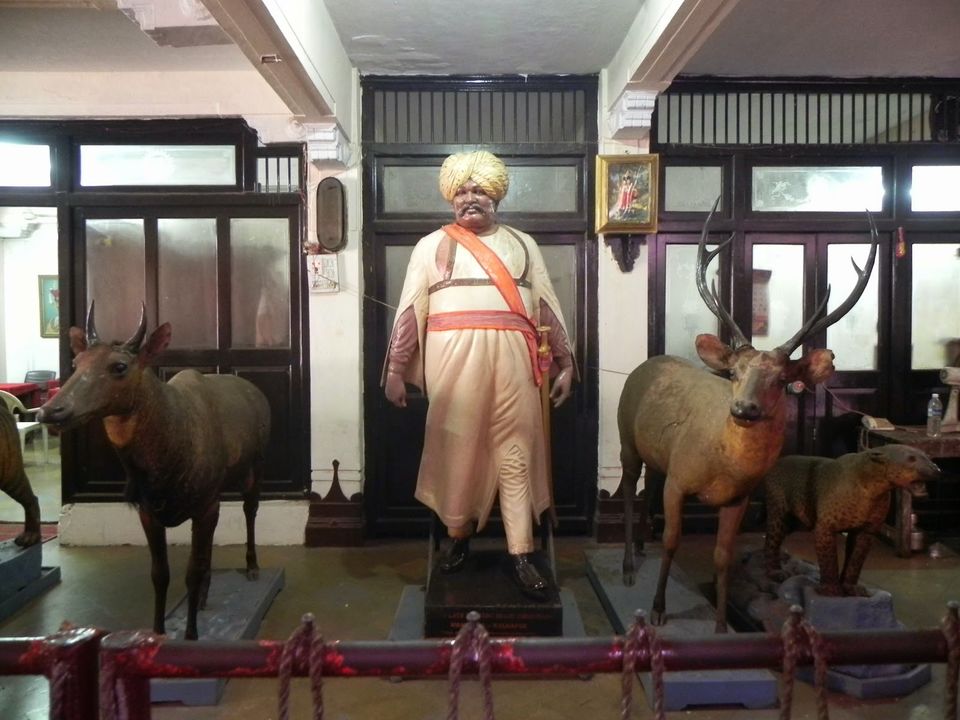 Stuffed skins of real tigers, leopards etc are preserved and displayed in this museum. This place also has skeletons of many animals. It is a very interesting and informative place, not to be missed.
This museum has glass boxes containing head of tigers and elephants, killed in fight long back. You can also see there the belonging and life history of Mr. Jim Corbett.
SUSPENSION BRIDGE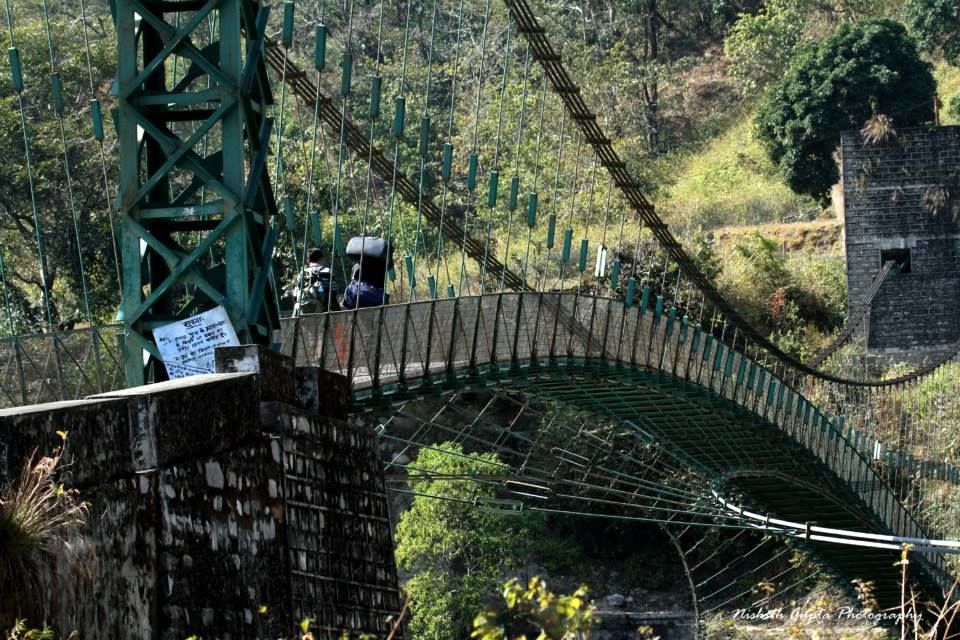 Suspension bridge or jhoola pul is a bridge made over the kosi river in the British era. One can either simply sit at the bank of river kosi or can enjoy various adventure activities like rafting, rock climbing, river crossing etc. Trail from the bridge leads to Garjia Temple through a narrow streak of Jungle.
KATH KI NAO
Kath ki nao is beautiful place. It is the sunrise & sunset point where one can enjoy an amazing view of rising and setting sun. It is located at a few hours journey from Corbett. It also has a British raj time bungalow which was often used by Jim Corbett. One can also enjoy snow lad Himalaya from Kath ki nao.
PATHKOT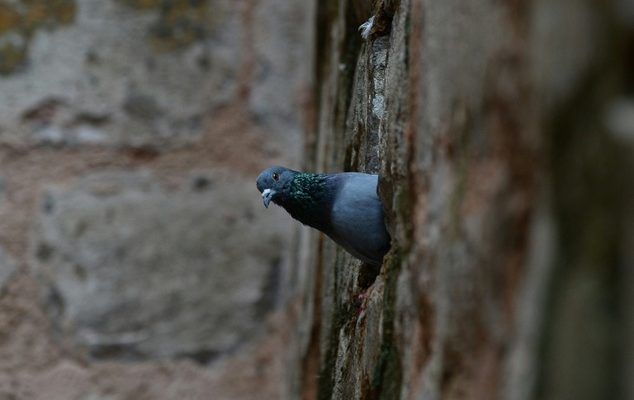 One can reach Pathkot by entering from teda village and travelling towards sitavani temple. It is a straight road leading to Pathkot. On this road one can enjoy scenic beauty and criss crosses of Jungle. You might even get lucky by spotting a Tiger or Leopard on this way to Pathkot.
CORBETT FALLS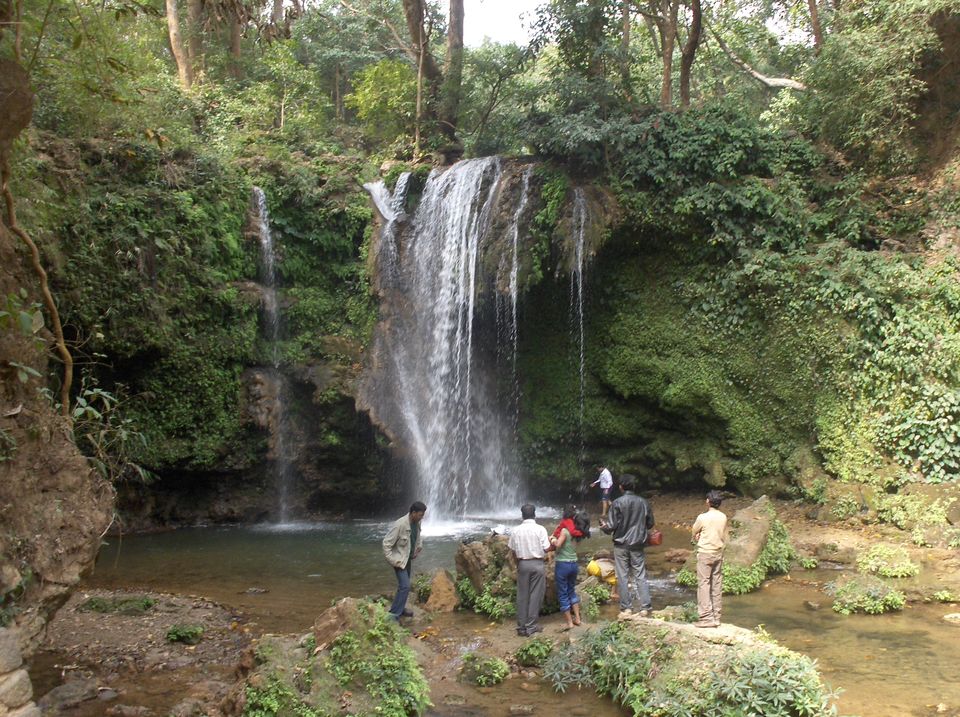 The drive from Ramnagar to Corbett falls will tak3 somewhere around 30 40 mins. The fall has a height of 60 feet and is surrounded by forests. It can be a good picnic spot during summers.
Corbett falls is located 3 kms from Kaladhungi which is a welcome by nature with sound of water. Corbett falls is very much similar to the famous Kempty falls in Mussoorie, but Corbett falls is not spoiled by tourists and locals as compared to Kempty falls. The cool clear water cascading from a height is a beauty worth admiring.
GETTING THERE: You can plan your trip to Jim Corbett from cities like Ghaziabad, Nainital, Haridwar, Dehradun, Jaipur, Agra, Noida, Faridabad, Gurgaon, Delhi, Chandigarh and Moradabad.