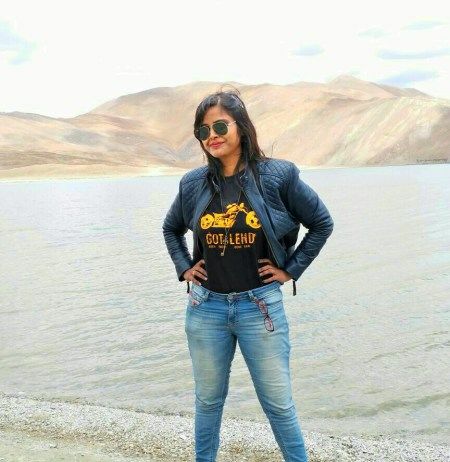 Last year I was on an adventurous road trip towards heaven on earth called LEH-LADAKH!! I just can't express how soulful and picturesque the sceneries and landscapes were. Even the roads were jaw droppingly stunning, as if we are travelling all the way to heaven. If you are planning for a road trip to leh-Ladakh, month of July and august can be treated as unarguably best months to get that incredible life time experience. Since we were a whole bunch of 20-25 people on the trip, all had something or other to share about what to pack and what not to, before the trip. So there wasn't any chance to miss anything. Still I was short of some important things during the trip and over packed which was hardly needed.
We traveled from Mumbai to Chandigarh by train, then Chandigarh to Manali by Volvo and then from Manali our bike – adventure road trip kicked off.
I am going to share the list of things to carry precisely on your road trip to Leh-Ladakh…so dat you won't miss anything & enjoy to the fullest!!!
Since I was travelling for 10-15 days, accordingly i have listed below things which i carried in numbers.
Clothes, jackets/warmer and shoes
7-8 T-shirts : I packed more no. Of tees so I don't feel short of it as we were on the go and just to be on safer side. Consider nylon tees for outing so that if it rains then will get dried easily and cotton ones as sleep wear.
2 pair of woollen socks : will suggest to carry 2 pairs of woollen socks and 2 pairs of full length athlete socks. These are more than enough. I carried 3 pairs, which was not really needed.
Use and throw Underwear : These are good alternative for your regular ones as you don't need to laundry or store the used ones in your bags. Still if you are not comfortable with these then carry according to your comfort coz you don't wanna ruin your trip.
3 jeans/pants : Carry at least 3 jeans/pants. I would prefer to carry jeans as they are warmer and classy at the same time.
[caption id="attachment_233" align="alignnone" width="780"] Khardungla pass[/caption]
Jackets and warmers
2 pair of Thermal inner wear : Most needed to keep you warm during whole journey. Just line it up under your clothes and get going.
Waterproof hand gloves : Try to carry waterproof hand gloves coz they are extremely necessary, for the reason that if it's raining, it won't get wet and would leave your hands dry and warm.
2 Balaclavas : Another very important thing to carry i.e. 2 balaclavas. I carried only one and ended up puking on it and didn't had an extra one. Don't expect that someone will lend you theirs. Carry your own and be safe.
Gumboots : Let me tell you guys that I did not carried those and I regret that. Please carry gumboots or buy from the local shop in Leh where you are staying before heading towards your journey. You will come across many rivers flowing on the roads of leh in mountains, so to cross them these are must.
Fleece jacket/ t-shirt : 1 fleece t-shirt is enough to keep you warm in whole trip. Put if over your t-shirt, so if you feel warm you can remove it. I sometimes only needed thermal warmer.
Leather jacket : Buy a good quality of leather jacket coz the bad quality will give you only stylish look and will freeze you like hell. If a day you are not visiting any points and just exploring local area of Leh, then a leather jacket itself will keep you warm.
Windcheater/raincoat : I would suggest to carry a pair with you i.e. top and bottom. I carried only a full size raincoat, it made me uncomfortable to sit on the bike and my legs were overall drenched in rains.
  
Hiking shoes : If you are planning for a trek den only carry hiking shoes otherwise normal sneakers are good to go.
   
Bags
Camping backpack : Carry medium sized camping bag, if you don't have it buy yourself one it can be used for other trips as well. Most easy to carry and fits a huge amount of stuffs in it. It is a better option rather than carrying those heavy suitcases.
Zip lock pouch and dry sack : Plastic zip lock pouch for mobile, earphones, charger, travel charger, go-pro, camera, etc. Carry these things in a dry sack and keep it safe from rains. Keep extra dry sack with some important clothes in it like sleep wear coz you never know when it's going to rain and you won't be left with any dry clothes to wear.
Small backpack : Which you will be carrying with you with necessary items on the go i.e. rain-gear, mobile and accessories, camera, wallet, snacks, lip balm, sunscreen. I didn't carried this with me and I regretted not doing it.
Medicines, Toiletries and other Travel gear
Medicines : you will be miles away from doctor hence make sure to keep handful of medicines with you. Now I carried a box full of medicines, which I always carry to any trip. I had discussed some important ones below;
Diamox tablet : since Leh is at high altitude the oxygen level is low over there. you won't need this in the local area of Leh, but when you travel to highest altitudes like Khardungla Pass, then take the night before you planning to explore it. Diamox tablet is for thinning the blood and to restore oxygen and prevent and reduce the symptoms of altitude sickness. It's a 250 mg tablet. Having the basics with you will allow you to deal with medical issues immediately and to keep going.
If you are already on medication consult your doctor before your trip. I was on medication that time still I had these tabs, it didn't affected my health.
Oxygen cylinder : if you had planned trip with a tour company they have this cylinder handy with them so not to worry, if you are on your own den carry one small 1 litre cylinder you may require at khardungla pass.
I recommend packing : Band aids, Aspirin, Camphor, re-hydration packets – ORS, Glucon D, Electral powder, Crocin, Relispray, Iodex balm, Vicks vaporub, Strepsils.
[caption id="attachment_230" align="alignnone" width="864"] Me at Tso Pangong lake[/caption]
Hand Sanitizer : One of the best ways to avoid becoming ill, wash your hands thoroughly and often. You won't get proper basins and hand washes to wash your hands at the dhabas over there.
Sunscreen : Get yourself at least 70 SPF sunscreen of your choice. I use lotus suncreen. Carry a large bottle coz you are going to get tanned coz of severe sun exposure. Keep in the bag you are going to carry with you.
Quick dry towel : This is a good alternative for normal towel, dries easily and u can dump it in your bag even if you are in a hurry.
Sunglasses & hat/cap : carry a good quality sunglasses which will protect your eyes from severe UV rays and cap to cover your head.
Lip balm and moisturizing cream : Due to the cold weather your skin will start breaking out, so carry a bottle of moisturizing cream and lip balm with high amount of SPF.
Handkerchief : don't underestimate the power of a hand kerchief. Due to the low level of oxygen, if you smell camphor it really helps your respiratory system. Put 2-3 tabs off camphor in thin cotton handkerchief and keep it handy. You will require this.
Toilet paper : One roll, use sparingly. Better to be self-sufficient here. I often also keep a pack of tissues in my pocket as well for such emergencies. Since it is a village area you won't get well equipped wash rooms. We had no option but to use extremely dirty toilets.
Sim card MTNL/BSNL: now in Leh no other sim cards work. Keep a postpaid MTNL/BSNL sim card with you. Its very necessary.
When we left Manali for leh, for 2-3 days there was no range to any of the sim-cards not even the MTNL ones, even in the village were we halted called Sarchu there was not even a telephone in the hotel premises. So I would suggest you to inform your loved ones before leaving for Leh.
Travel charger : keep a travel charger with you for your mobile or camera coz you won't resist clicking pictures the whole trip and battery should not be the issue.
Snacks : Even if your meals are provided to you on the trip, please carry snacks with you which are non-perishable and would last longer. On our bike trip we traveled for 5-10 hrs. journey with very less pit stops. Stuff some power packed granola bars, nuts, Snickers bars, a jar of peanut butter, biscuits and crackers into your small backpack that is handy.
Bluetooth speaker : Trust me travelling on the roads of leh that to on a bullet is mesmerizing. To make your journey more beautiful a Bluetooth speaker playing your favorite journey songs on it, is awesome experience.
Playing cards : a must for a train journey.
Maximum products linked above is from Decathlon, which i personally used, they have huge range of sports, travel, trek, Gym collection.
Follow this ultimate packing list and you are good to go for your road trip to Leh-Ladakh...have a happiest journey!