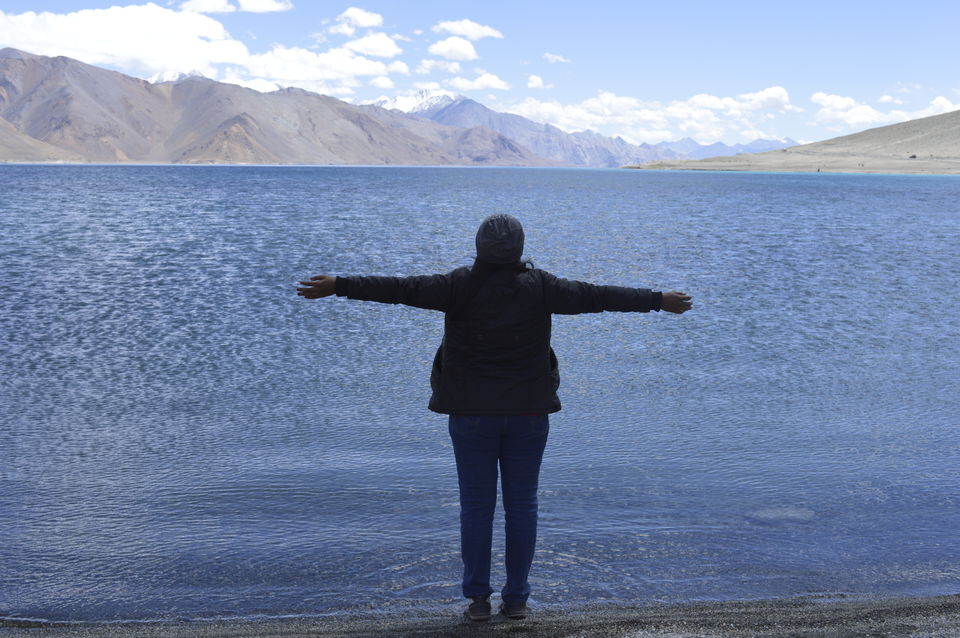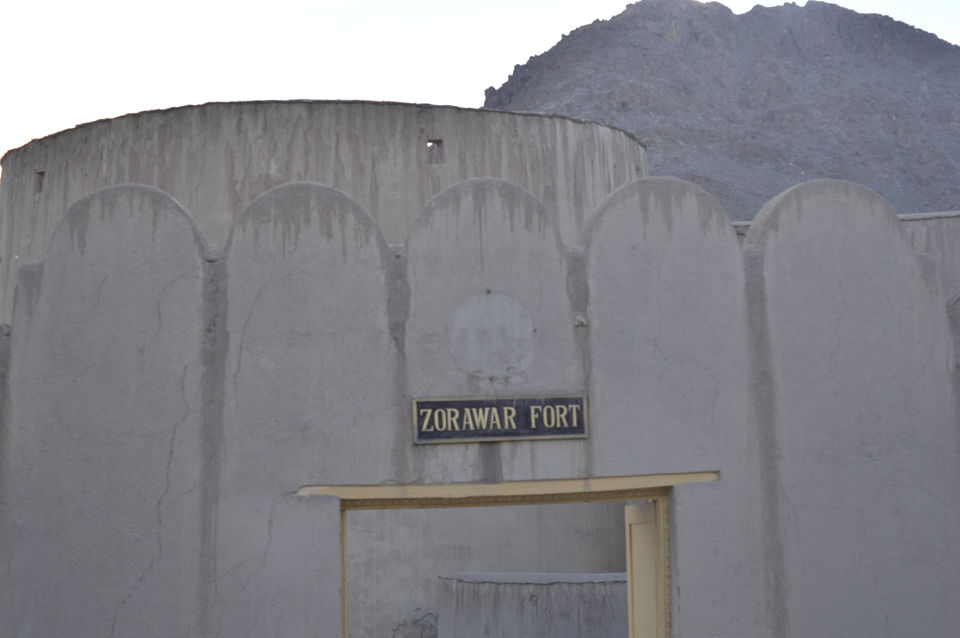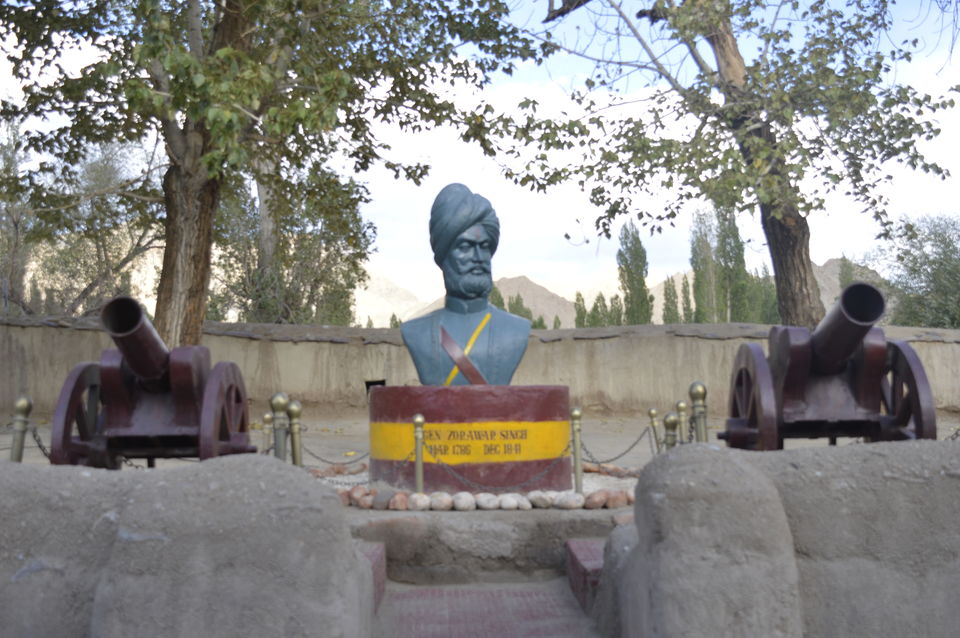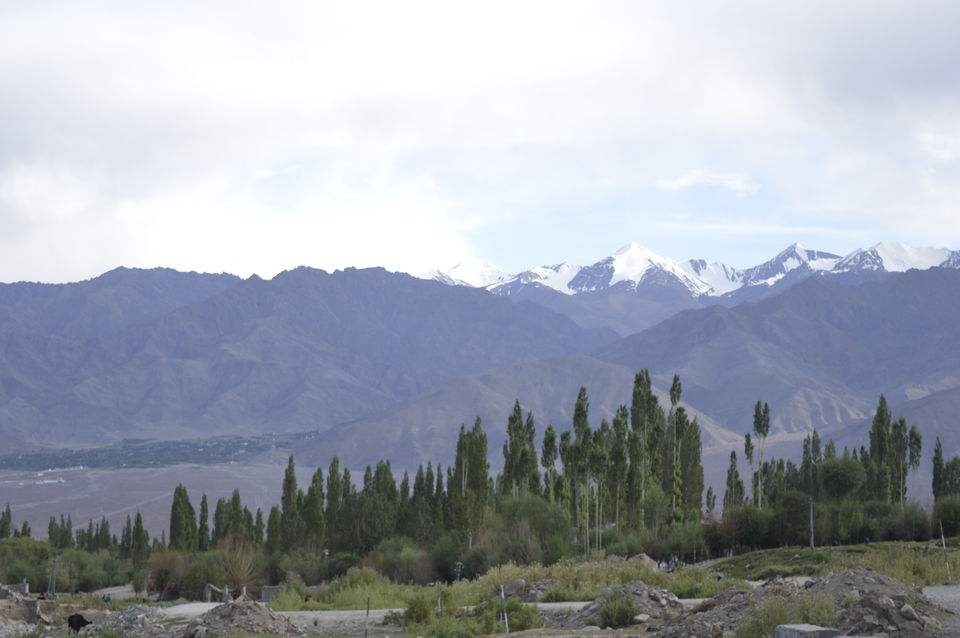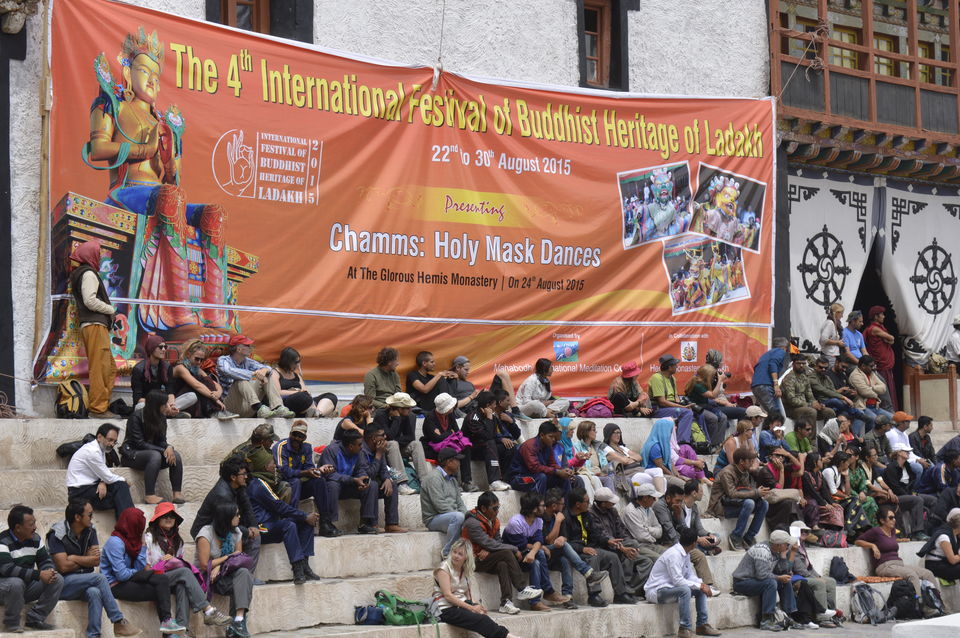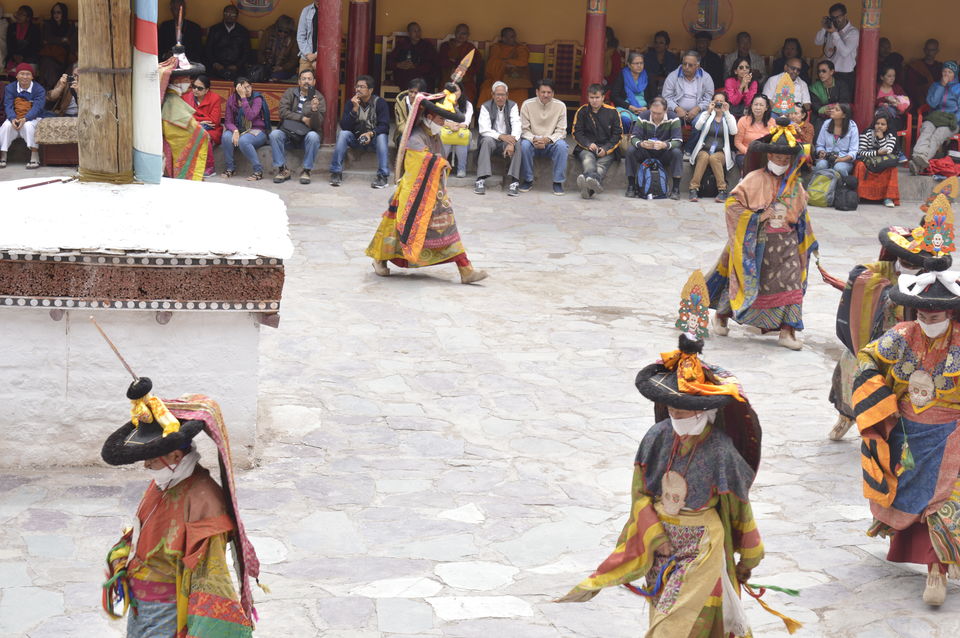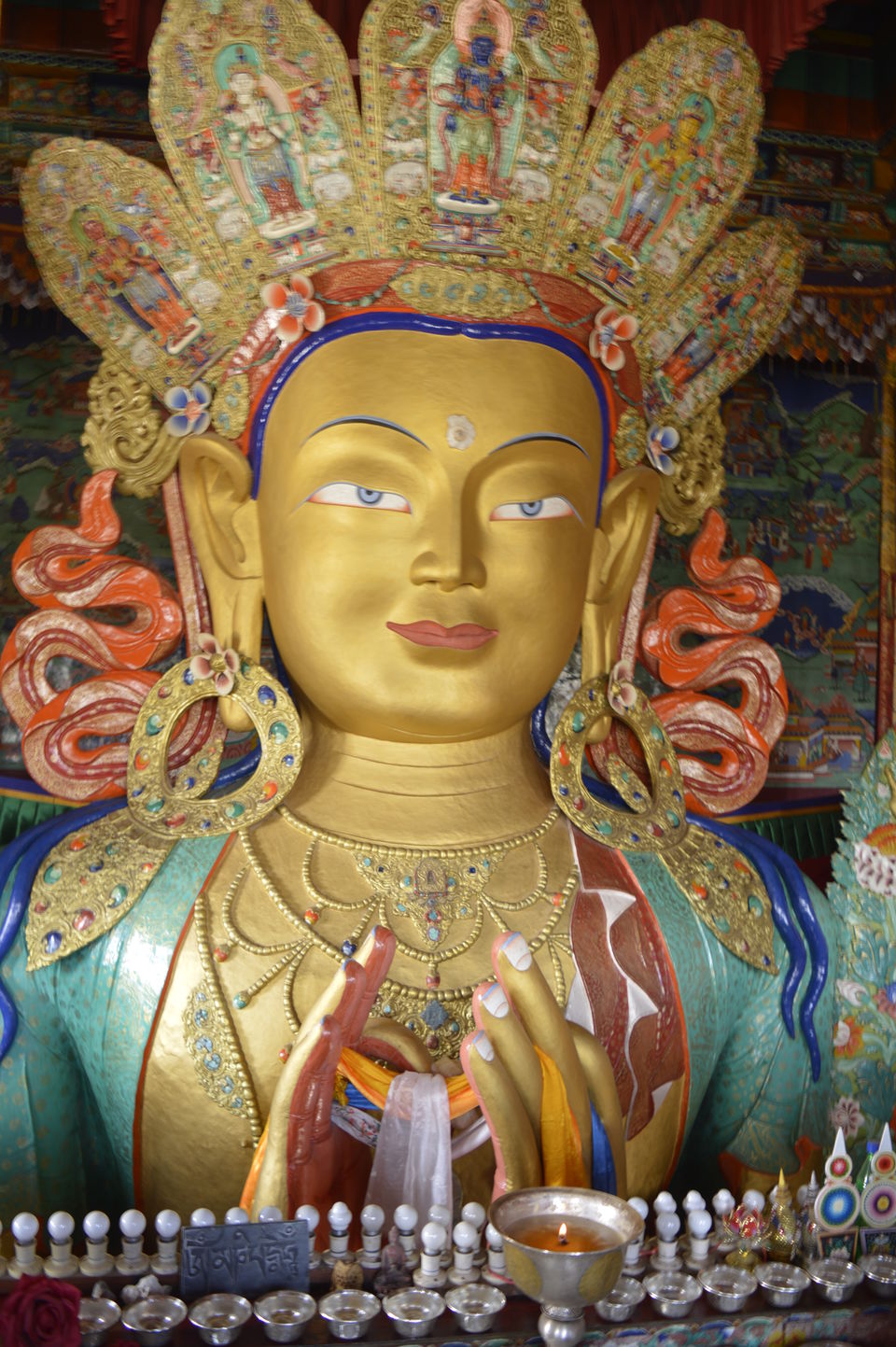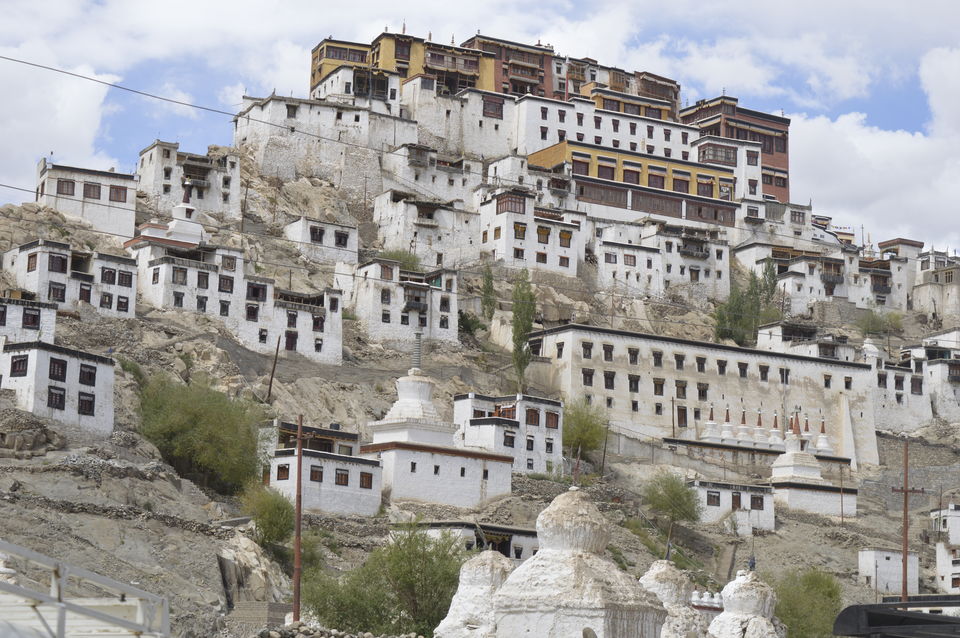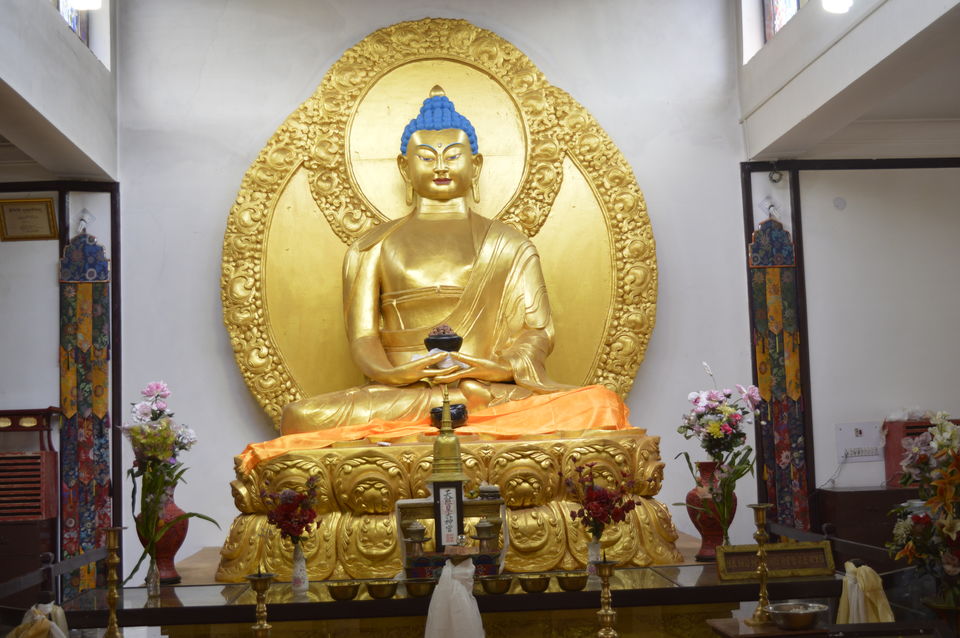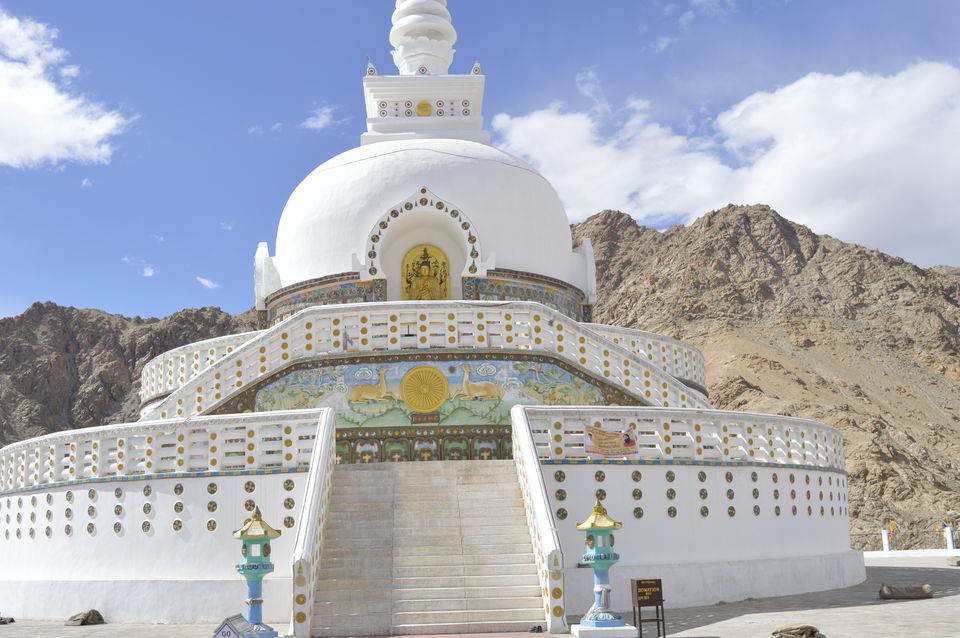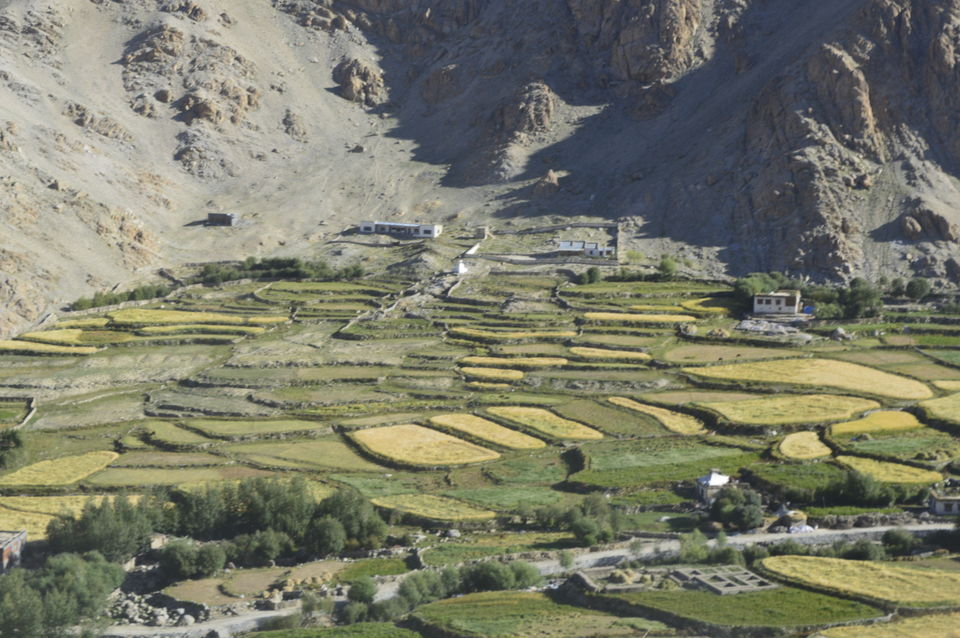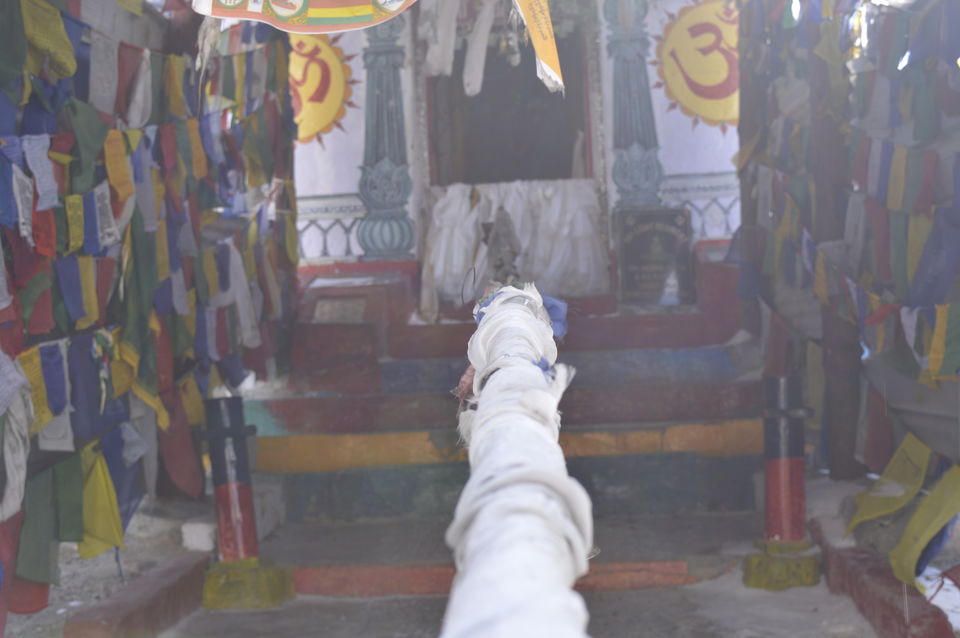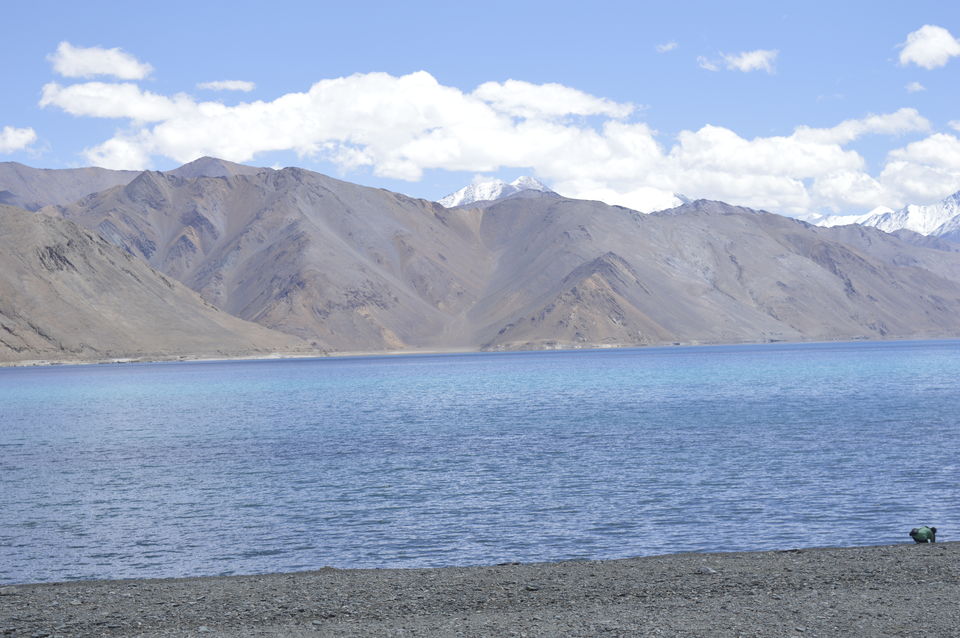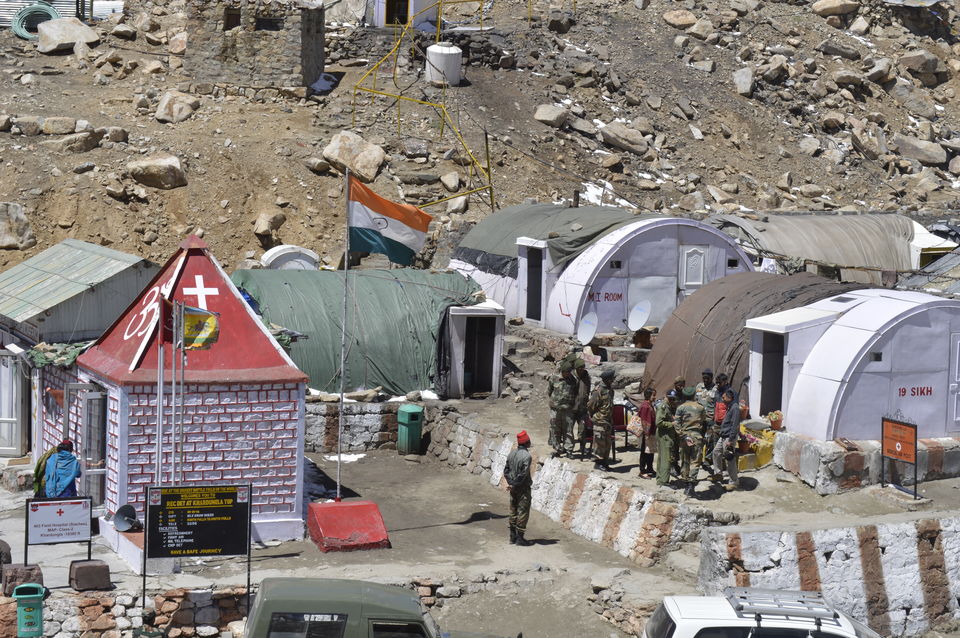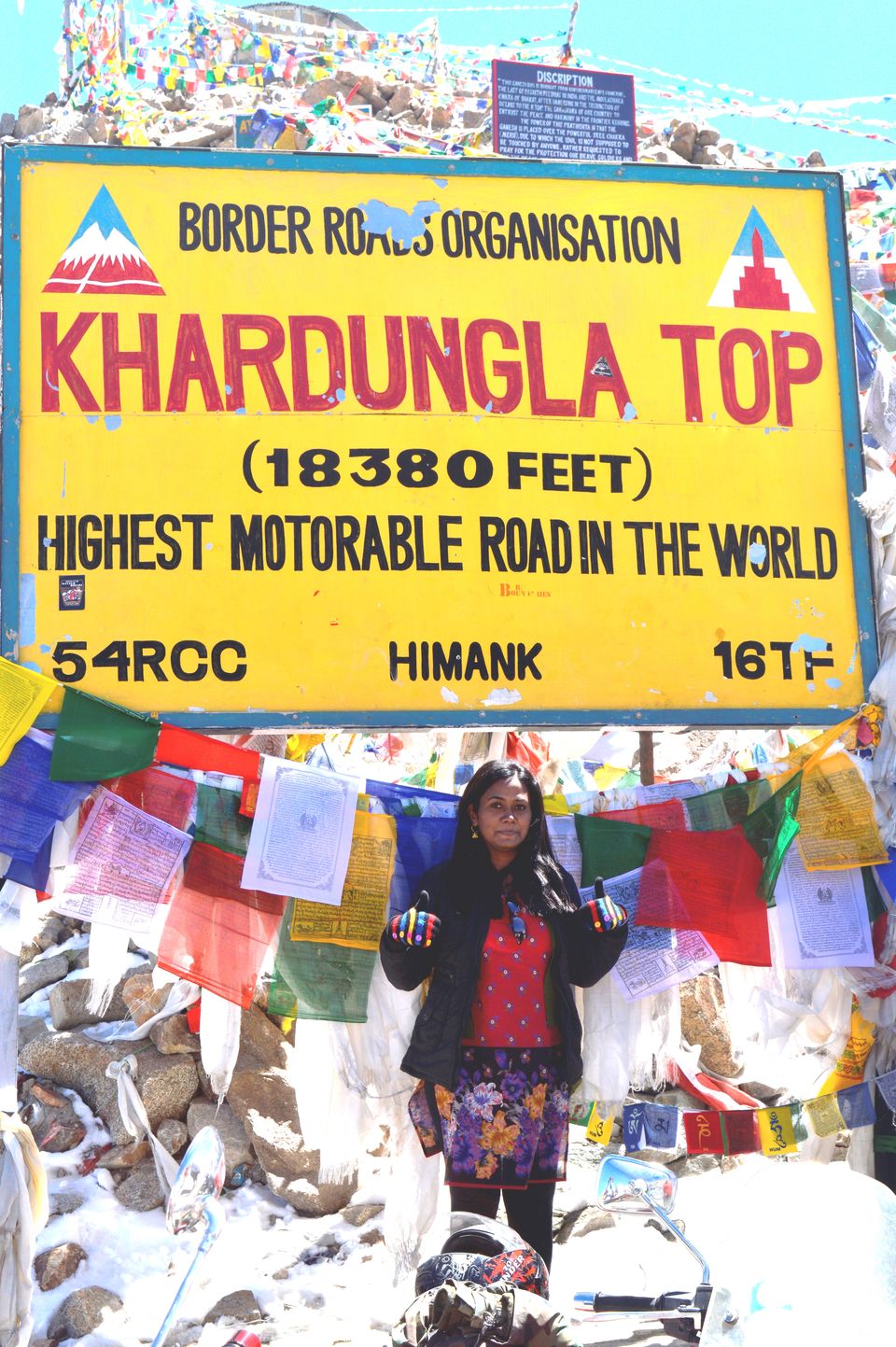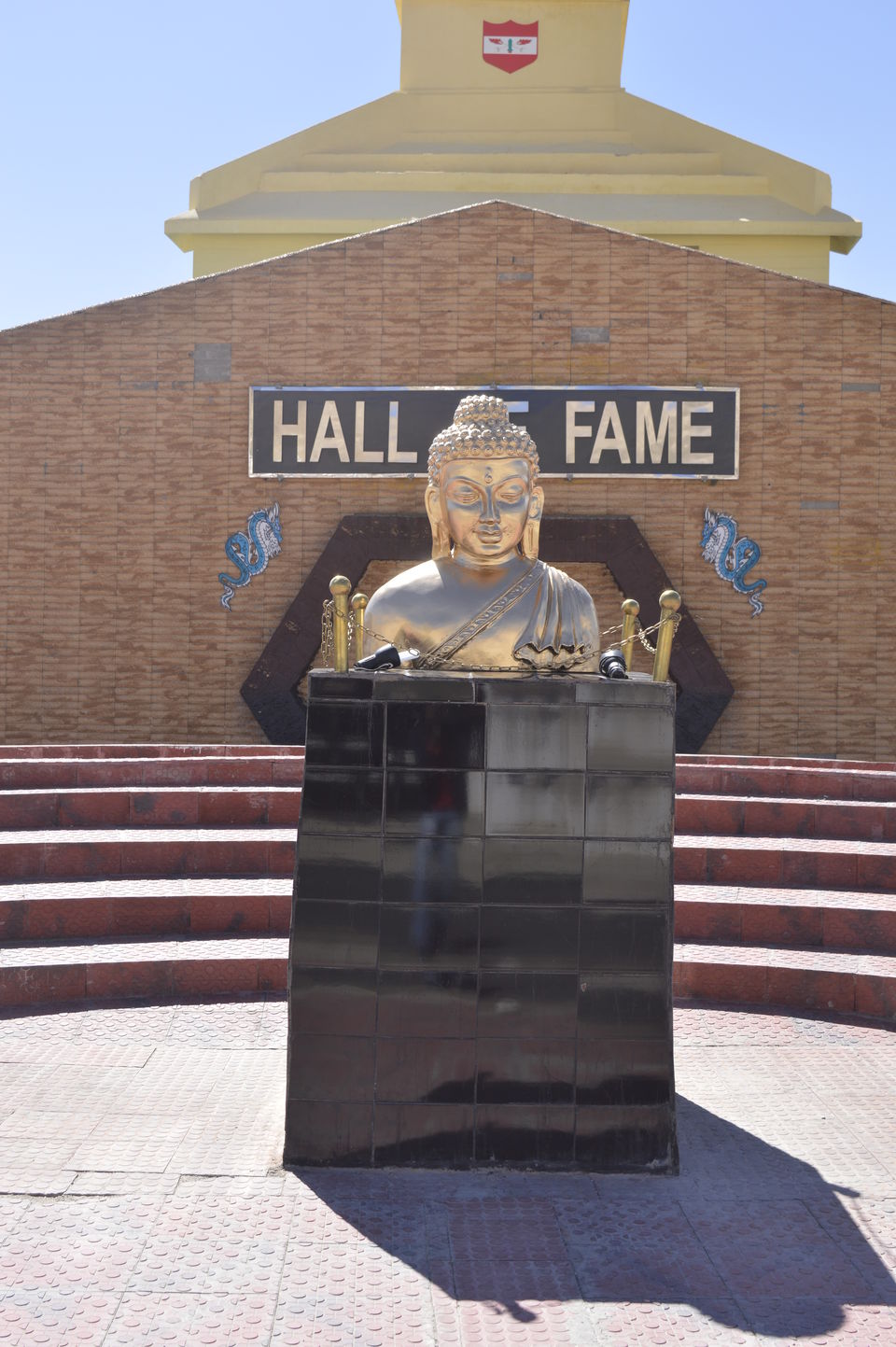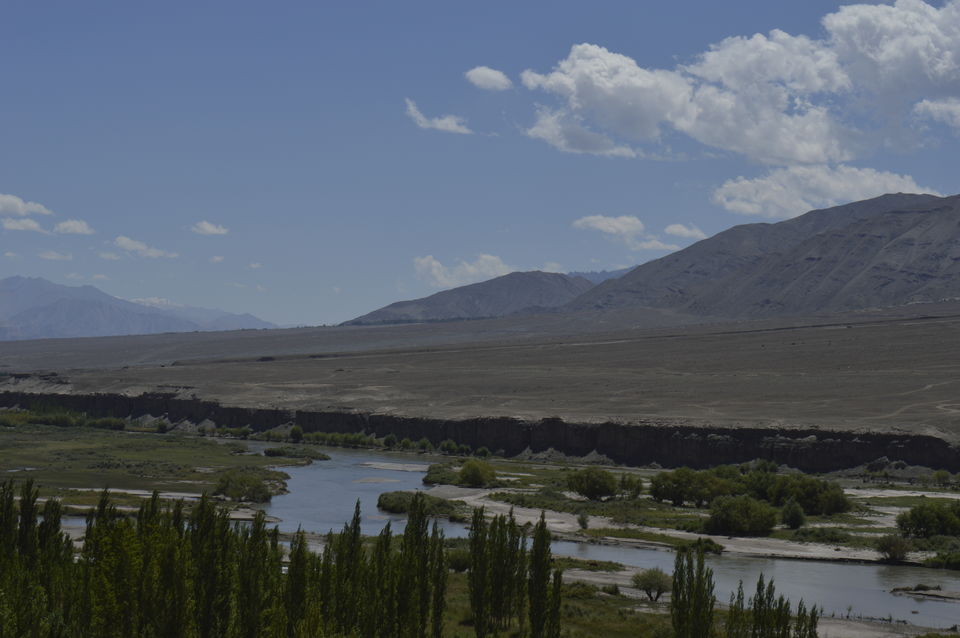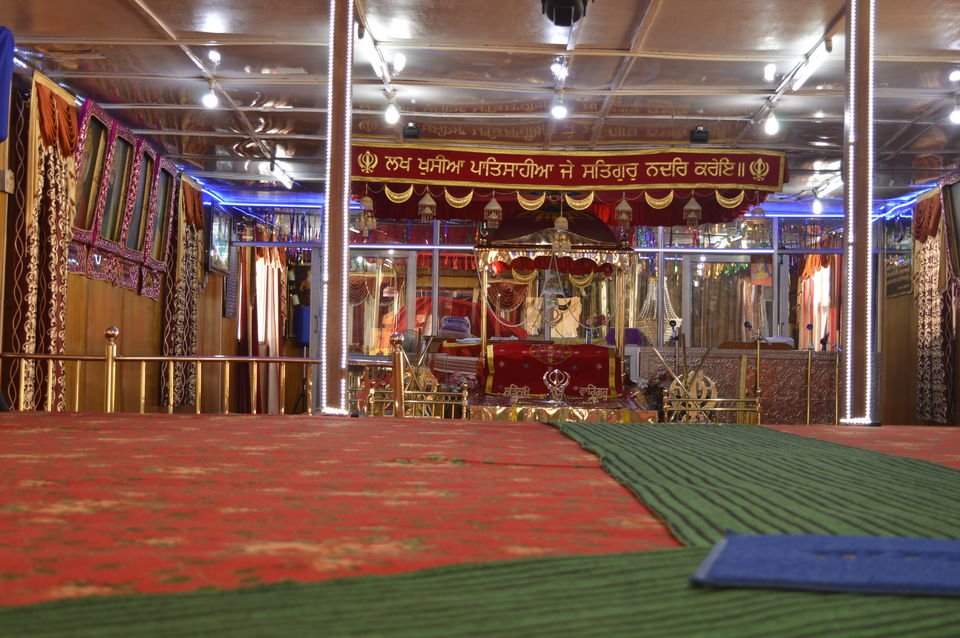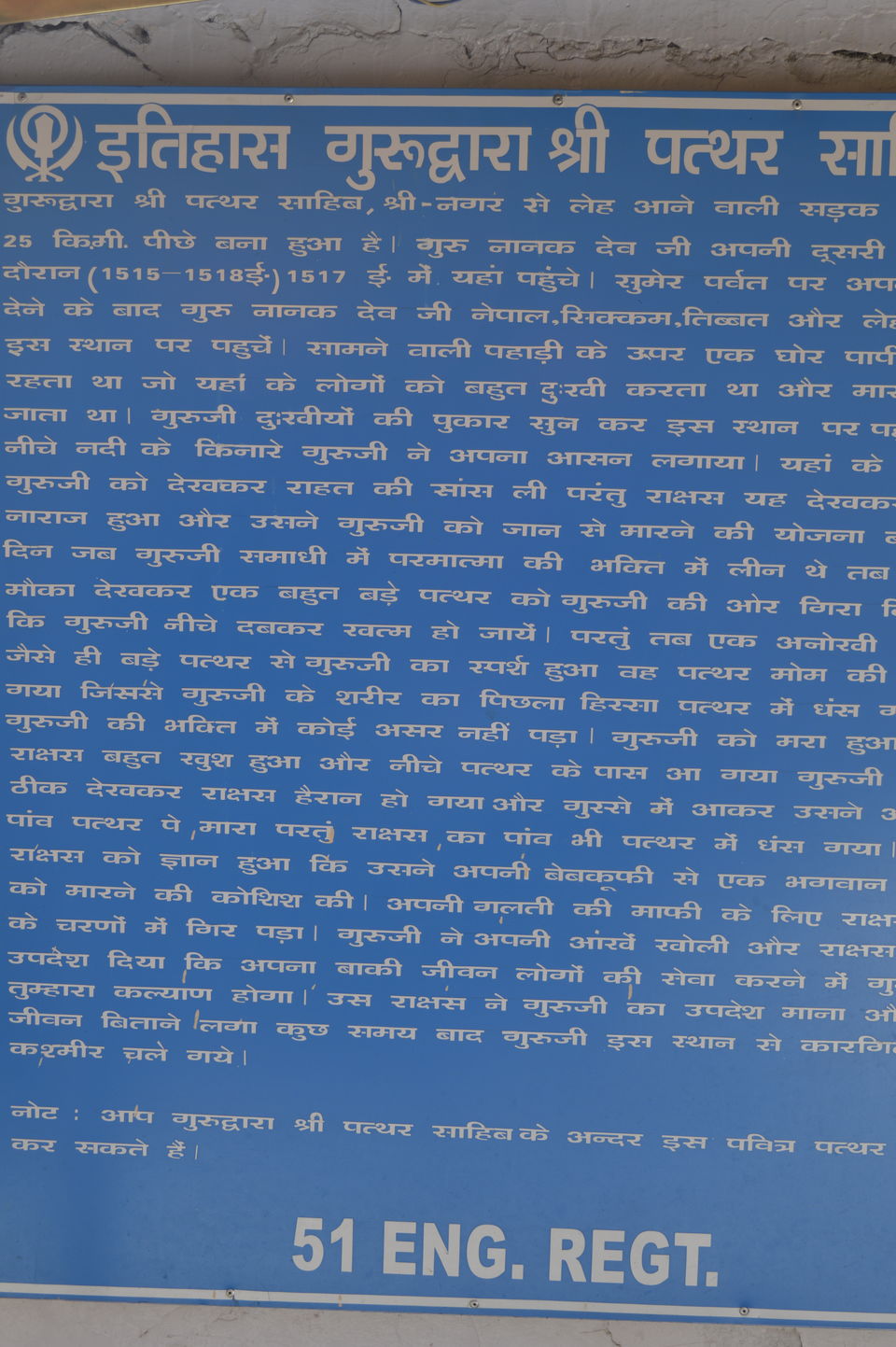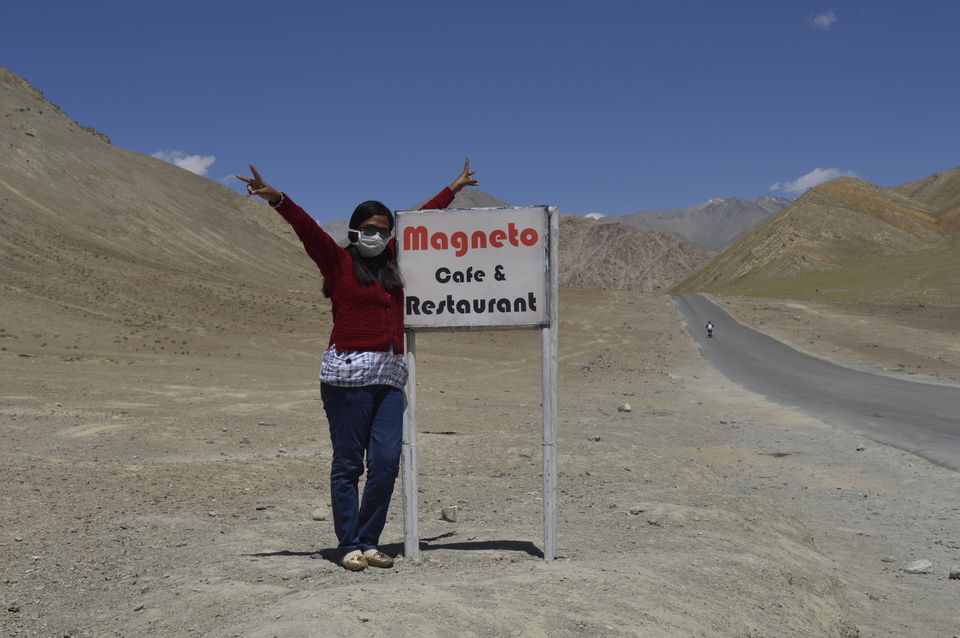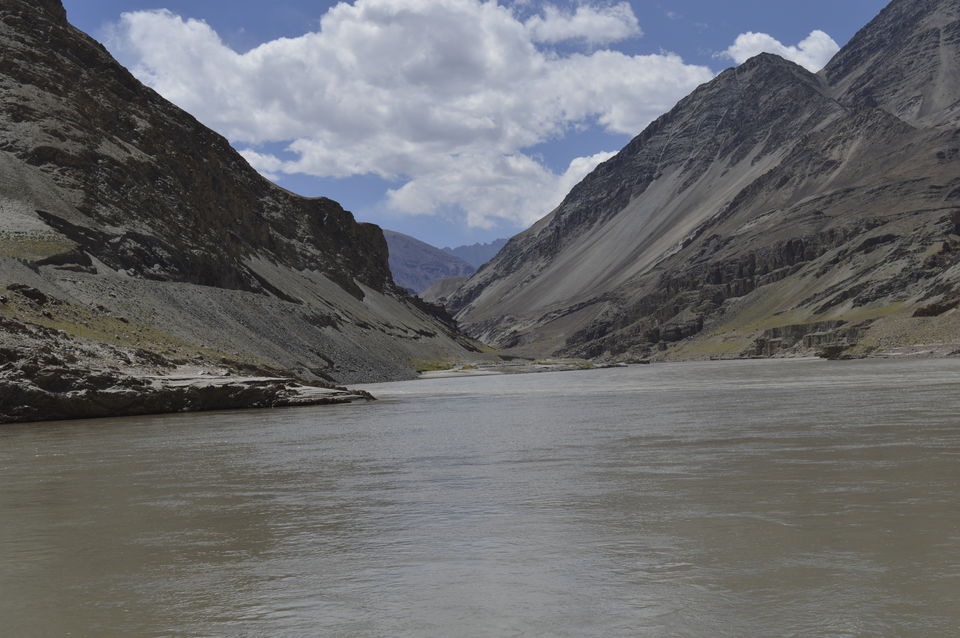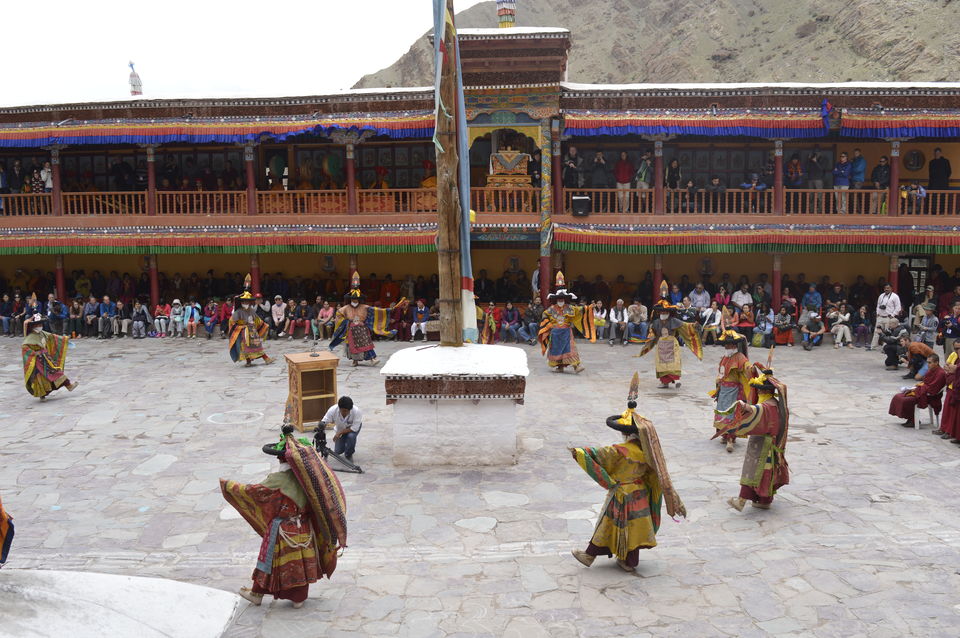 Travelling to Ladakh was on my wish list for the past two years. The idea struck when I saw a picture of  waving colorful prayer flags against a backdrop of blue sky somewhere online and decided that whatever this place is I will go there someday. ( it was Hemis Monastery by the way)
I was so skeptical of this trip that I called up my travel agent a week before the start of journey and asked them to cancel it. I was sure I would not make it. The idea itself seemed crazy. I have spent more than half of my life in North India. Being an Army Kid never made any difference in my life. Never did anything that could even remotely be counted as "Seriously ? you did that ?  Not Bad Yaar !! " . When they said I would not get any refund since it's the last minute, I had no other option but to jump in the fire.
The other problem was telling this to my parents and convincing them that I would return home safely and not get looted, stranded, kidnapped or get lost somewhere out there.
Finally I packed my bags and left for Leh with one of my "Hindi Nahi Malum" Tamil friend (poor thing, came just for my protection in the big world out there).
We reached Delhi at around eleven at night and had nothing to do for the next six hours as the flight to Leh was only in the morning. There were normal looking people at the other gates. And passengers at Gate No. 11 – ( Leh Bound Passengers ) looked out of this place (Men with strange tattoos, old women with guitars, young guys with weird hats) I prayed to Lord Balaji and stepped inside the plane.
Day Before Day 1:
I could not keep my foot down and was so excited that I did not stay in the room that afternoon. There was a Military Regiment just outside our Hotel and nearby the Zorawar fort. Built in 1836 by the Dogra General Zorawar Singh, the fort is a precious architectural site. There is no entry fee. Built only using a type of Clay found locally, sun dried bricks and wood the place still stands tall and looks majestic. There is a separate room for Artillery, a small museum, an old well, a stable inside the fort premise. The whole fort is surrounded by a moat but it was dry when we went there. Underneath the Bust of the Great General was written the History of this fort and the valor of its General. He is the only person so far to have crossed the mighty Himalayas and conquer Leh and Leh Palace.
But the fort needs serious maintenance. I wish the local authorities do something about it. It's maintained by the Indian Army now.
We were happy. It was like "Chai ke saath Biscuit Free" , since it was not included In the trip package.
Few minutes ahead of this fort is this beautiful place, right out of Munni's Village in Bajrangi Bhaijaan. Vast stretch of greenery against the backdrop of snow covered mountains and a small water body flowing next to me. Heaven !  
Day 1: Hemis Monastry, Thiksey Monastry, Sanchi Stupa
After a night of rest at the awesome hotel we were put up in we started our trip.
Hemis  Monastry-  Dedicated to Guru Rinpoche (Padmasambhava) this monastery has origins dating back to the  11th Century. We were lucky as that week the Monastery was celebrating the Festival of Buddhist Heritage in Ladakh and it was the day of the Holy Mask Dance, Chamm. I realized that day the importance of the regional and cultural programs shown in Doordarshan. Monks dressed in colorful attire, a big hat and a mask on the face danced around a sacred pole placed at the center of what looked like a huge square courtyard. Visitors, locals, monks, kid monks, Army Jawans and some Television crew. And guess what,  Baba Ramdev was the Guest of Honour.
Yaay.. Another Chai with Free biscuit moment..
Inside a small enterance stands the The main deity Padmasambhava. So large and so massive you would not leave without bowing your head in front of the Lord in devotion.
Thiksey Monastry-
At the enterance you are greeted by beautiful gardens and flowers. Built on top of the Thiksey village, you get a panoramic view of the village and the surroundings and the beautiful Indus River flowing admist it.
The Main attraction of this Gompa is the Maitreya Buddha (a future incarnation of Buddha) who will take birth in this world when Dharma would have lost its meaning. He will show the world the way of love, kindness and righteousness. A monk was telling us that he would take birth in the next 1500 years. Phew.. !!
You could see a colorful Buddha made of Multani Mitti covering two storeys. Built in 1970 when His Holiness the 14th Dalai Lama visited this monastery this is the largest Buddha statue in Ladakh.
In front of the Buddha were 7 silver bowls filled with water. When asked what does that signify , the Monk told us that water is something that is common for Rich and Poor. A poor man must never feel that he is not able to offer something a rich man could and hence water is given as an offering. When asked why seven bowls,  "When Gautam Buddha was born, he took seven steps and in those seven places lotus blossomed" That's awesome I thought.
Shanti Stupa: Build  to promote world peace and prosperity and to commemorate 2500 years of Buddhism in India this stupa was built during the 1980's -90's. It has two levels. The first level depicts the wheel of Dharma and the second has images from the life of Buddha, his teachings and the Mahanirvana. At the base of this dome are relics of Buddha. There is a small temple of Buddha nearby which looks like it's built for meditation and prayer. A golden Buddha sits in the temple looking down at you.
Day 2: Pangong Tso
After a long six hour drive from Leh we reached the Pangong Tso. You reach Pangong after crossing a series of rocky mountains. There is not a single drop of vegetation somewhere and just when you start feeling a bit homesick missing all those trees and shrubs and plants (jhaad phoos) near your home, you suddenly find a tiny green village amidst two big mountains. Small match box size houses with their own farms and goats grazing around. After another series of mountains you see snow covered mountains. That's when you know you know you have come half way to Pangong and its time to reach the Changla Pass. At 17,688 Ft , this is the third highest motarable road in world.
Time to get down the vehicle and stretch your arms and legs and take some cool pics.. It was 12 in the afternoon and the sun was bright, but you might find difficulty in speaking as your face freezes and nothing sensible comes out of your mouth.. that's how cold this place was..
The pass is named after the Changla Baba who came to meditate here. Wow.. Of all the places in the world , the saint got this place to mediate ? There is a beautiful temple for the Baba adorned with the bright flags and bells all over the temple. After a cup of hot noodles we started again.
After a journey of another few hours we get the first glimpse of Pangong Tso. The Border Roads Organization seem to be doing their jobs very well. Around every steep corner and every hairpin Bend they have put up signs telling the passengers to be careful of the road ahead. Some signs read like "Be soft on my curves", "If you spit you will skid".
The first view of Pangong, brought the Images of Marina Beach on my mind as there was a huge contrast. This is the most calm and still water body I have ever seen in my life. If the color blue has any brothers and sisters, you will find all of them here. The water color changes with the color of the sky every few meters.
The water was sweet and salty. There are many hotels and Dhabas where you can have your lunch. A beautiful Inn for stay. A café called "3-idiots" and a "Rancho Café" with a picture of the famous climax scene from the movie 3-idiots.
We were told that 70 kilometers from here is the China border and that part of the lake is under China's control.
After a simple lunch of Bread omellette and Chai we descended with heart full of the beautiful images of Pangong.
Day 3- Khardungla Pass
The Khardungla pass is around 50-60 kilometers from Leh. Situated atop the steepest mountain ranges this is indeed the most difficult passages in the world at 18,380 Ft. So heartening to see our Indian Army maintaining it so well. There is a small temple, a souvenir shop and museum also maintained by the Army.
Well there is not much to see or do at this place apart from hooting at the top of your voice ( if you are with a gang of friends) or taking some awesome pics under the yellow board which reads "khardungla pass", or bringing your bike here and cheering to a cup of chai. However you certainly feel so far from your mundane, boring, machine type life and its numerous problems. A feeling of peace and serenity.
Day -4
Ladakh Hall of Fame: The Hall of Fame, located near the Leh Airfiled, is a museum constructed as well as maintained by the Indian Army in the memory of the soldiers who had lost their lives during the Indo-Pak wars. It is also termed as a memorial for the war heros. This building consists of two floors. While on the ground floor, there is information about the brave soldiers as and a souvenir shop but on the first floor, there are artifacts of various wars (mainly Kargil war) such as the weapons used during the war and some important documents, related to the same. They even run a 20 minute movie about the famous Kargil war and how bravely our Indian Army fought.
Gurudwara Pathar Sahib: 25 Kms from Leh is this beautiful Gurudwara which houses a big boulder which is believed to be thrown by a demon on the Holy Saint Sri Guru Nanak or the Lama Nanak as the locals call him. It's a beautiful story. You can google it. The place is maintained by Indian Army. Enjoy a tasty lunch at the Langar.
Magnetic Hill: A few Kms ahead of this is the famous Magnetic Hill. Though people still believe that their vehicles do start uphill after switching off the engine, locals confirm that's its nothing but an optical illusion.
Indus-Zanskar Confluence: Rafting lovers- this is the place for you.
But as they say , whats the fun if everything goes by plan, my plan to hire a bike and drive around leh was spoilt as I had to be taken to the hospital that evening for breathing issues (which is quite common there). Diamox and an Oxygen cylinder is a must have if you are visiting.
So not only did I visit the place where the lovely, colorful prayer flags waved, I got few of them for my own room.
That's all ! Go to Leh. Find yourself. Write your own story.